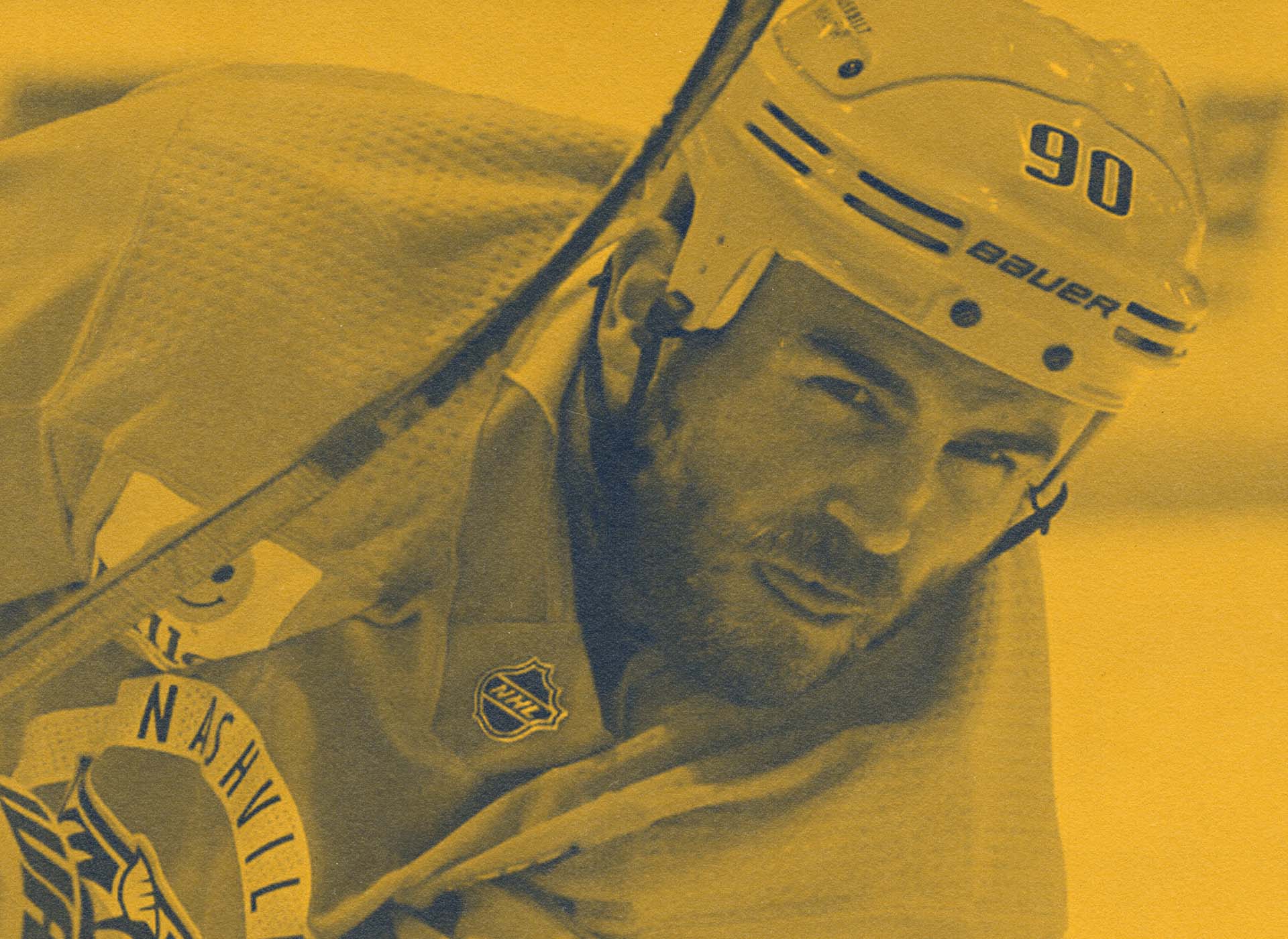 Predators Look to Get On Track During Western Road Trip
Early Andrew Brunette era has been a mixed bag as new unit deals with growing pains
No one wins a Stanley Cup overnight. First year head man, Andrew Brunette, understood when he accepted the Preds' job he would have to turn the page on years of mediocre postseason play. Meshing tenured veterans that have been around the block on Broadway with other veterans new to Smashville, along with young talent, was a tall task new General Manager, Barry Trotz, handed to Brunette.
Anemic offensive output in 2021-22 was a major reason for a coaching change and thus far the Preds have shown flashes of brilliance while coming up well short of expectations on other evenings. One bright spot has been the leadership of Filip Forsberg and former Toronto Maple Leaf, Ryan O'Reilly. Forsberg leads the way in overall points with 12, while O'Reilly leads the team with seven goals.
Saturday Night saw Nashville have one of their best performances of the young season as O'Reilly netted a hat trick in a 5-2 win in Edmonton. Forsberg tacked on another goal and two assists as the game was out of reach by the conclusion of the second period. After dropping the first two of five consecutive road games, the Preds were desperate to get back into the win column.
Thankfully, the reeling Oilers were next on the schedule and served as a boost as the Predators improved to 5-6-0, standing sixth in the Central Division. Merely eleven games into an 82-game season is far too early to write anyone off, but in a loaded Western Conference, Smashville will have to be consistent with its offensive efficiency to remain in contention for a playoff berth.
On the defensive end, the inability to shutdown opponents when the offense is struggling has led to four of six losses coming by multiple goals. All-Star Goaltender, Juuse Soros – no relation to George – has a pedestrian Save Average of only .909%, along with giving up 2.68 goals a game in nine contests. Having become accustomed to being a top five goalie in the league, Soros will have to settle in soon if the Preds want to make a push for the Central.
Trotzy was not afraid to shake things up when he took over in the front office this summer. The only way to get this franchise over the hump is to make changes, often ones that will not be popular with the fan base. Not a single soul outside of that locker room believes this team will win the 2024 Stanley Cup, but opinions do not win championships.
The Preds will look to build on Saturday night's "dub" when they visit the 3-7-1 Calgary Flames on Tuesday at 8 P.M. CST. If they can close out their Western voyage on a high note in Calgary and Winnipeg, the boys will be able to bring that mojo back to Smashville for five straight home games at Bridgestone.
Central Division Standings
Dallas 7-2-1 (15 PTS)
Colorado 7-3-0 (14 PTS)
Winnipeg 5-4-2 (12 PTS)
St. Louis 5-4-1 (11 PTS)
Arizona 5-5-1 (11 PTS)
Predators 5-6-0 (10 PTS)
Minnesota 4-5-2 (10 PTS)
Chicago 4-6-0 (8 PTS)