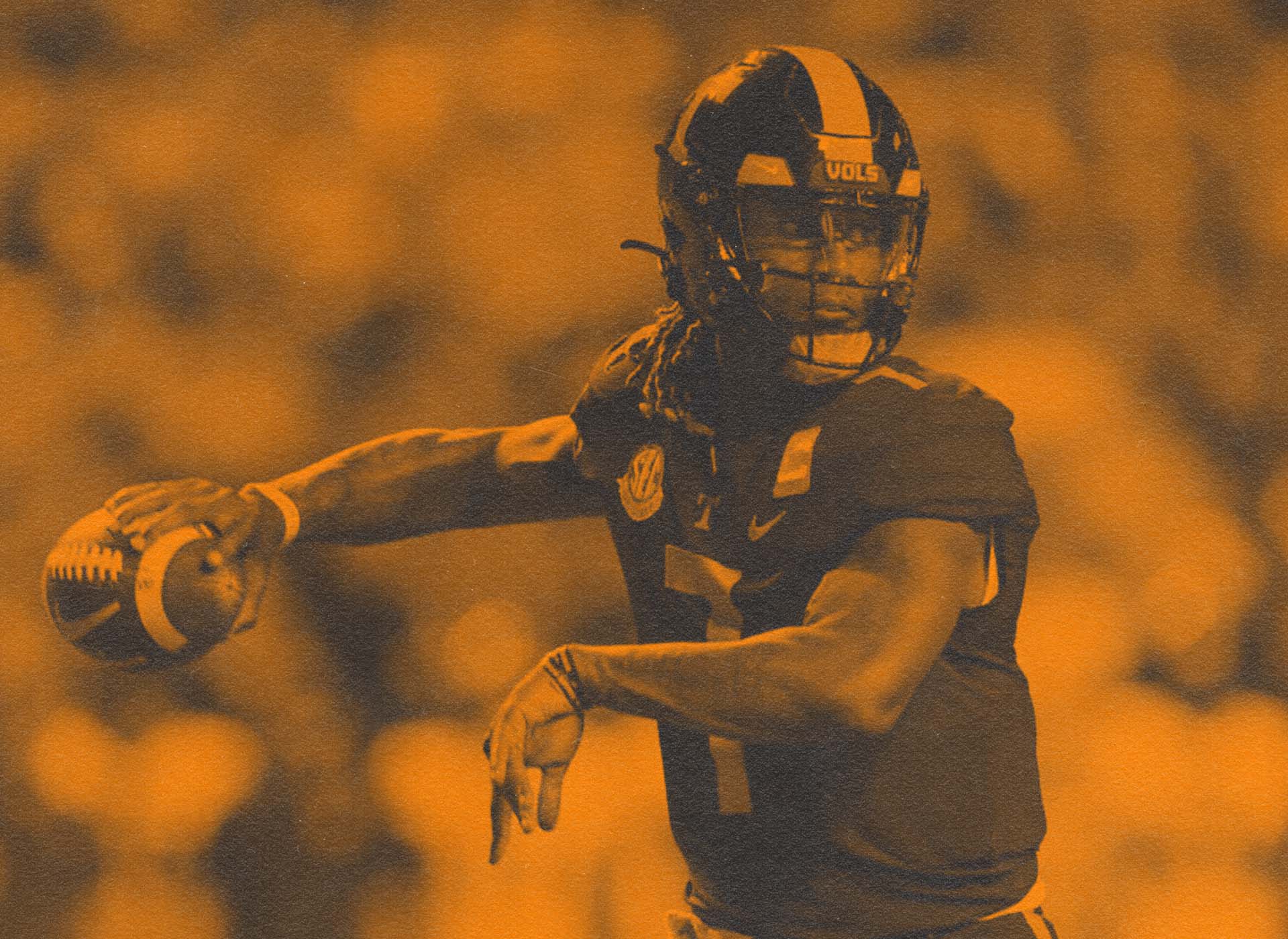 Revenge Sevenfold: Vols Top Cocks
Vols avenge 2022 blowout loss with seven score swing in win over Gamecocks
With the embarrassing loss in Gainesville still lingering in the rearview mirror, the Volunteers had a daunting task Saturday against South Carolina. Getting back on course is never easy in the SEC, especially after being drubbed by 25 points a season prior against a seemingly inferior team and laying an egg versus a bitter rival two weeks prior. Going into Columbia, SC last November, Tennessee still had National Championship aspirations, but surrendering 63 points to a Spencer Rattler-led offense and losing Hendon Hooker forever left a bitter taste in Vols' mouths far and wide.
But this Saturday was different. This Saturday, UT looked the part of the 2022 campaign when the boys rolled through SEC competition and folks could say "We're baaaaack!" From the opening offensive possession, the Vols controlled the trenches as Jaylen Wright dashed for a 42-yard score to put Tennessee on top early. Rattler and South Cackalacky would respond by grabbing the lead late in the first quarter on a 6-yard touchdown run by their outspoken quarterback, set up by a Joe Milton interception. However, that was all she wrote regarding SoCar having any chance in this contest. The Volunteers would go on to rattle off 24 unanswered points in the 2nd and 3rd quarters to gain control and eventually prevail, 41-20.
Balance, balance, balance! This squad's run game balance of Jaylen Wright, Jabari Small, and Dylan Sampson makes this ground attack a major issue for any defense in the country. The three stout running backs accumulated 36 carries for an impressive, combined 231 yards and a touchdown apiece. Leave no doubt, this then opened up the aerial assault where Joe Milton was able to tack on 239 yards and a TD through the sky and took pressure off of him despite throwing what could have been two costly interceptions.
Milton continues to have his ups and downs, but for now has quieted his critics on who truly should be starting at QB. Pundits nationwide drool over his arm strength then turn around and raise doubts about his accuracy and poise. Both of his interceptions came at turning points during Saturday's contest once again bringing about accuracy questions. His poise, however, outshined any targeting concerns as he stood in tough and led through adversity. Milton remembered the feeling of replacing Hendon Hooker in the South Carolina game last season following Hooker's horrendous injury. This has been his team ever since.
That loss stoked a fire in him. It showed at crucial moments this past weekend. Big time players make big time plays at big time moments in big time games. Up 34-20 with nearly nine minutes remaining, Joe Milton led the Vols 75-yards down the field for another TD to slam the door shut on any twinkling hope of a Gamecock comeback. Having accounted for 47 passing yards on the closing drive, Milton sent a message to the rest of the conference. The Vols are indeed back and are a serious threat in the SEC East.
SEC East Standings
Georgia 2-0 (5-0)
Kentucky 2-0 (5-0)
Missouri 1-0 (5-0)
Florida 1-1 (3-2)
Tennessee 1-1 (4-1)
South Carolina 1-2 (2-3)
Vanderbilt 0-2 (2-4)