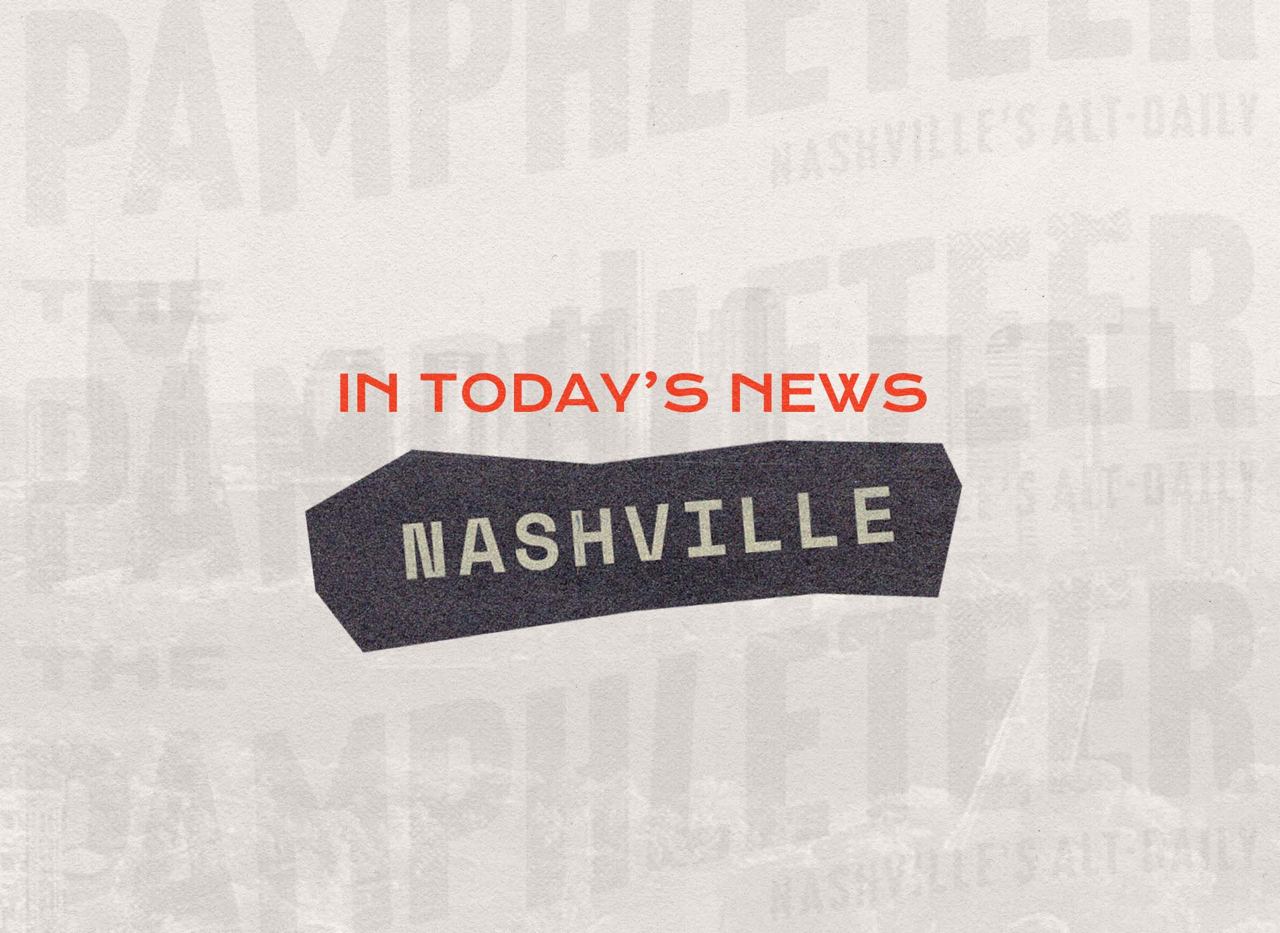 Tonight at Metro Council
It's the current council's last meeting. When the body convenes again, there will be at least 18 new faces in the 40-person legislative body and, of course, a new administration.
The vote on RS2342 is happening tonight, and we're expecting a contentious conversation about LPRs to take place. Currently, fourteen of the council's thirty-nine members are sponsoring the resolution, which would make 117 LPRs permanent fixtures in Davidson County. If passed, the resolution would also require MNPD to submit detailed reports to the council each quarter.
CURRENT COUNCIL REJECTS GIDEON'S ARMY
A resolution that would grant $750,000 to Why We Can't Wait, Inc. is on the docket this evening, but discussion about this allocation may be delayed. "The resolution appropriating money to Why We Can't Wait was deferred indefinitely so that the issue can be taken up next term," Councilmember Toombs told us yesterday.
However, though that resolution remains in limbo, Toombs did file another resolution allocating more APRA dollars to violence interruption programs. Judging from her actions, there's a possibility Toombs may be endeavoring to move around funds via RS2363 to provide for Gideon's Army alongside Why We Can't Wait. Alas, support for the notorious nonprofit is not mutual among current council members, with only Toombs and Gamble defending the committee's recommendation to fund the group.
OTHER HOT TOPICS
DOWNTOWN SOUND ORDINANCE Last meeting, 300 people signed up to speak during the public comment period. The topic? BL2106, a proposed resolution which would limit the sound pollution downtown. If passed, readings of over 85 decibels during business hours would result in a violation.
Two weeks ago, we covered the ongoing discussion between Metro and those who earn a living downtown. "For too long the musicians have been overlooked and passed over," tweeted John Stone, a local legend and regular performer at Kid Rock's and Tootsies. "We knew the ordinance had been amended, but we needed the council to hear us and know we are people with families and bills to pay. We want consideration."
ILLEGAL IMMIGRATION Another resolution sure to trigger an animated discussion on the floor tonight is a Memorandum of Understanding ("MOU") between Metro and Homeland Security for an E-Verify Program. RS2340, introduced by Councilmembers Rhoten and Hancock, allows "employers to confirm the eligibility of their employees to work in the United States."
RULES CHANGE Last week, Councilmember Murphy attempted to make an adjustment to the new public comment rule. We expect there to be another discussion about her clumsy rationale. Since the General Assembly passed HB448, which requires governing bodies to provide a public comment period during every public meeting, Metro Nashville has had to make some adjustments to accommodate this new guideline. If passed, the rule would not take effect for 30 days, meaning that the current council would be subjecting the new council to this rule change.
REMEMBERING THOSE WHO MADE NASHVILLE, NASHVILLE
Last on the docket is a resolution honoring the life of Ben Cowherd. It just so happens that I knew Ben from his many years of booking talent and running sound at Belcourt Taps. He was a staple in the local music scene, a supporter of emerging musicians, and a friend to all. He was what Nashville—Music City— is really all about.