No. 208: Hate On the Rocks
⁂ Nashville's Alt-Daily ⁂ Progressives · Tales from the ER · Tract Housing in Drag · Omnibus Detritus · Much More!
Good morning, everyone.
Hate's on the retreat in America — at least if you judge it by the numbers. In its yearly "Hate & Extremism" report, the Southern Poverty Law Center (SPLC) showed that the number of active hate groups in Tennessee and around the country has declined. Cause for celebration? Not quite.
According to the authors of the report, the decline in the number of active hate groups just means that hate has gone mainstream. In this instance, the numbers don't tell the whole truth — a rare admission these days. "Hate and extremist ideas are operating more openly in the mainstream," says Susan Corke with the SPLC. "With those subscribing to those beliefs running for office and school boards, becoming law enforcement and judges, and leveraging social media to manufacture misinformation."
In other words, the definition of hate has expanded to such a degree that it's come to simply mean anyone who opposes the political positions of the SPLC which is a thoroughly Progressive organization — an organization that relies on the existence of hate groups to perpetuate its existence and lobby for federal funding dollars. Do you think the organization would be honest enough to admit that it no longer serves a purpose? Doubtful.
Today, we look at another Progressive here in town running for District Attorney, look at some more tract houses in drag, take a gander at the latest spending bill coming out of DC, and introduce another of the Doc's Tales from the ER.
You can follow us on Twitter (@realpamphleteer), LinkedIn (@realpamphleteer), or Instagram (@realpamphleteer) for additional content.
Thanks for reading.

The latest installation in the "Tales from the ER" series by Doc Paracelsus. These tales are based on real cases. Identifying information and certain medical details have been altered to protect privacy.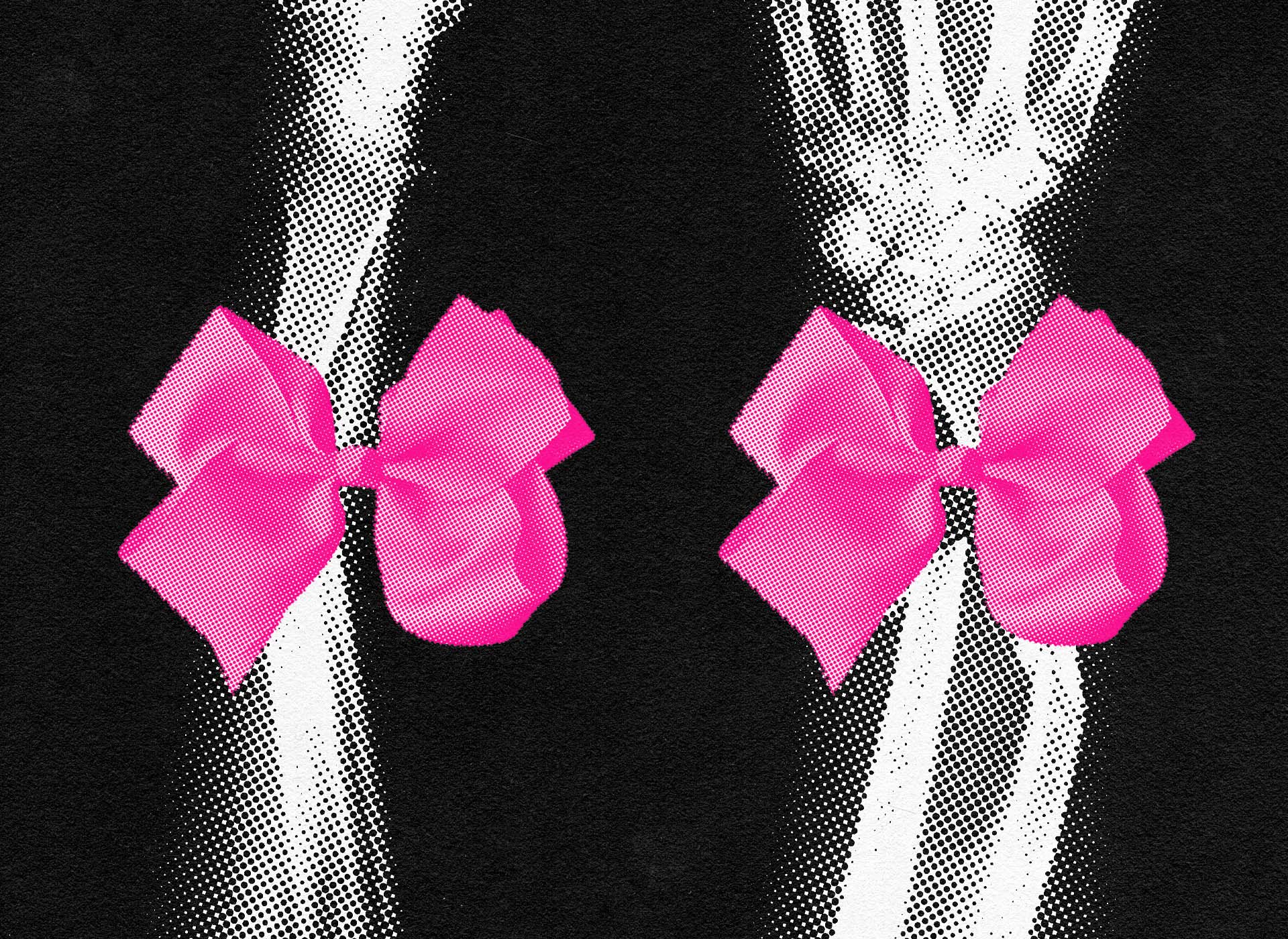 PAST TALES

↬ Around Town: Election Season Edition
We have had multiple races in the Mid-State area on our radar, but arguably one of the most important races is for the District Attorney's office in Davidson county. District Attorneys wield the type of power that influences the entire ecosystem of an area: To Prosecute Or Not To Prosecute.
The effect of a bad, permissive District Attorney can be seen in San Francisco — the city where criminals run free like it's Grand Theft Auto and taxpayer money funds "safe injection sites". The NYC of the 90s under Mayor Guiliani — which saw crime plummet from its crack epidemic heights — provides a compelling counter example. Basing its law enforcement strategy on the "Broken Windows theory", city officials cleaned up the streets by cracking down on minor infractions such as graffiti, turnstile jumping, and aggressive panhandling.
Now, onto Nashville. We've profiled her platform before, but Sara Beth Myers has made her way back into the spotlight recently. Myers is running in the primary race on the Democratic ticket against incumbent Glenn Funk and challenger Danielle Nellis. Whoever wins the primary wins the race as no Republican challengers have emerged.
Myrers website expresses a straightforward, Progressive platform, but her rhetoric is all over the place. One minute she's posing as a progressive, the next as a moderate — and even a conservative — to win support from anti-Progressive Republicans and Democrats. What we know is what she says about herself and her platform on her campaign and nonprofit websites. Take a look.
The first line on her campaign website:
Meet Sara Beth Myers Sara Beth has been fighting for victims of racial and domestic violence, as well as prosecuting public officials, law enforcement officers, and private citizens when they violate people's civil rights for 10 years.
From her nonprofit's website:
Diversity, Equity, and Inclusion Since we started as a nonprofit organization in 2013, AWAKE's mission has been to advocate for the advancement of women and children in Tennessee. The health, safety, and success of women and children have been under-prioritized in our state which is why we dedicate our work to education and policy change. There has been a collective reckoning in our country as we face the reality of violence, white supremacy, and systemic racism. Although these experiences are not new, the recent events of police brutality have caused more people to wake up to the persisting racism that exists at all levels of society.
Online, she is a self-proclaimed Progressive, signals as a Progressive in left-leaning news outlets, defines herself as a Democrat on her signs around town, and uses rhetoric and talking points that frame her platform as more moderate when making her rounds at local conservative meetups or in more neutral news outlets, like News Channel 5.
Let the Progressives have her.
▲ TRACT HOUSING IN DRAG ▲
Our continued exploration of the new style of home building that has taken Nashville by storm. Read our introduction to the series here.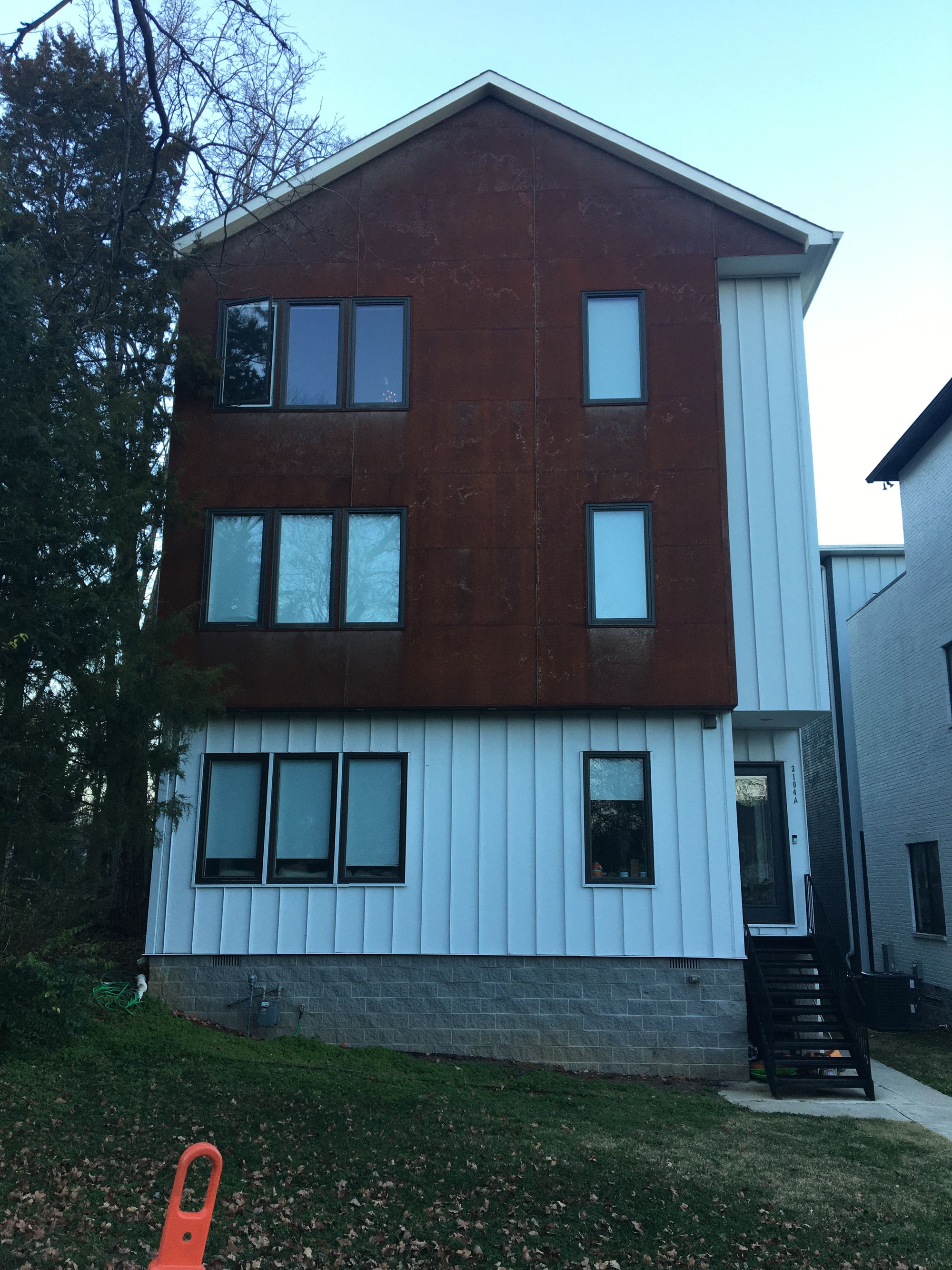 HEADLINES
DEVELOPMENT

❦ OMNIBUS DETRITUS
Undercover of night and the fog of war, the Senate passed a $1.5 trillion spending bill to fund the government through the rest of the year. In addition to sending $13.6 billion in aid to Ukraine, Democrats squeezed in some of their climate initiatives while Republicans pushed for increased funding for the military — whose budget is higher than China, India, Russia, United Kingdom, Saudi Arabia, Germany, France, Japan, South Korea, Italy, and Australia. Combined. Nondefense spending increased by 6.7% from the previous year, and defense spending increased by 5.6% from the previous year.
Some other detritus found in the spending plan whose length made it impossible for anyone to review the bill in its entirety:
$775,000 for an LGBT center in Los Angeles
$2,000,000 for an EV ferry pilot program in Alaska
$750,000 for a sports complex in Las Vegas
$1,979,000 for a climate center at George Mason University
$2,000,000 to educate, digitally connect, and road building for indigenous coffee producers in Columbia
$300,000 for a behavioral workforce initiative in Illinois
$500,000 for skiing club Nansen Ski Jump in New Hampshire
$1,000,000 for workforce training related to clean energy and green building in Minneapolis.
$100,000 for Center for Race Equity in Education in Connecticut.
$475,000 for Beatty Race, Inclusion, and Social Equity Institute at Ohio State University
$2,000,000 for reducing inequity in access to solar power
Source: Citizens for Renewing America
@amrenewcitizen, 9 March 2022
☁ WHAT'S IN A DREAM?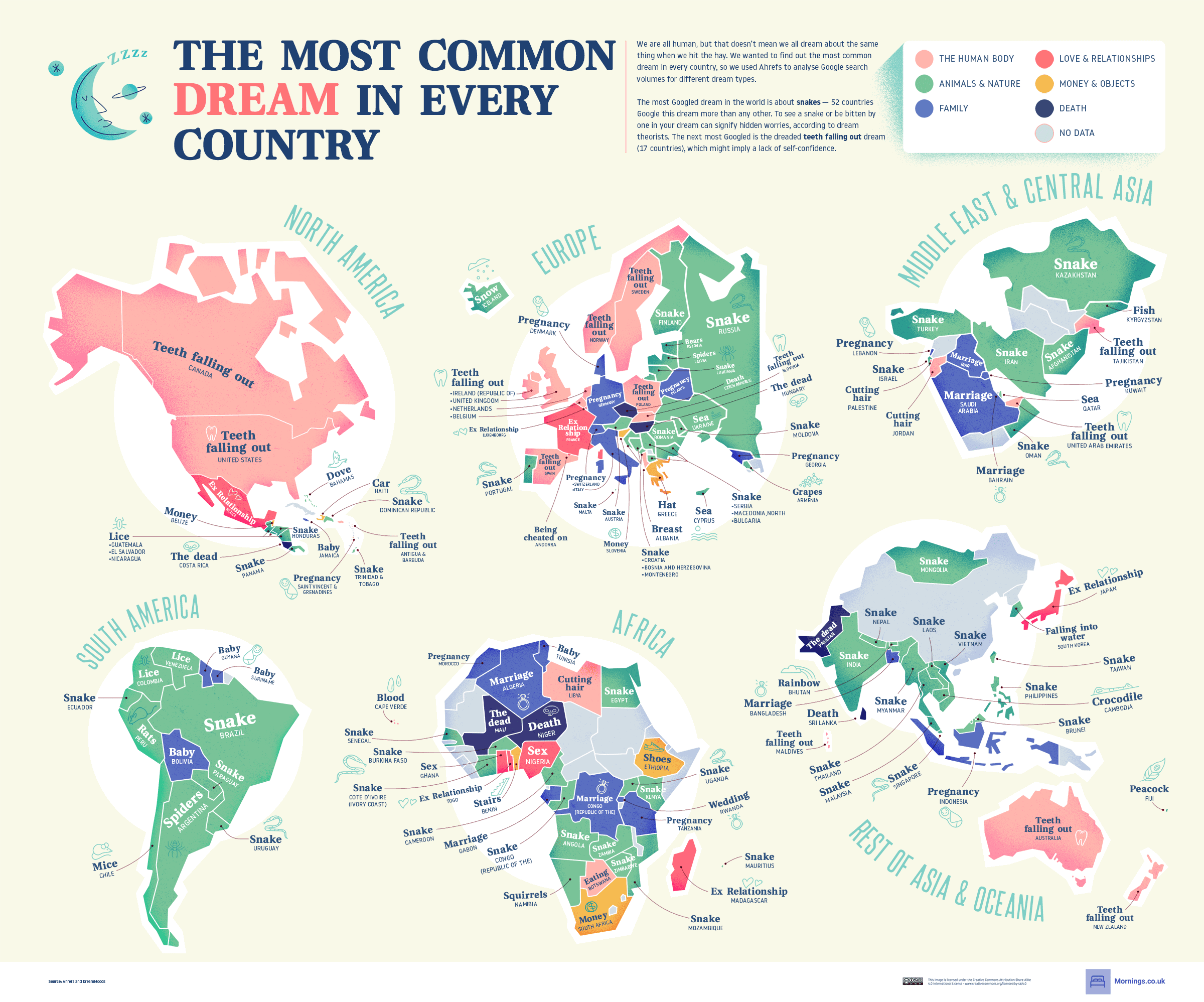 ⚔︎ MISSIVES ⚔︎

THINGS TO DO
View the full calendar here.
🍀 St. Patrick's day celebration guide
🖌 At the Cheekwood, Spanning the Atlantic, The Arts and Crafts Movement, an international trend in the decorative arts that originated in the British Isles during the 19th century.
TONIGHT
🐖 Nashville farmers' market @ Nashville farmers' market, 8a, Info
🎻 The Cowpokes @ Acme Feed & Seed, 12p, Free, Info
🍀 Live Irish Music @ McNamara's Irish Pub, 6p, Free, Info
🎸Kelly's Heroes @ Robert's Western World, 6:30p, Free, Info‌‌‌‌‌‌
+ Best honky tonk in Nashville
🏇 The Night Rider Raid on Port Royal @ Port Royal State Park, 6:30, $10, Info‌‌
+ Takes you through the town of Port Royal on the 114th anniversary of the Night Rider's raid through the old town
☾ Ed Wood (1994) @ Full Moon Cineplex, 7p, $8, Info‌‌
+ In this Tim Burton film, Johnny Depp plays Ed Wood, the strange and eccentric filmmaker
🎺 Freddie T Holt @ Acme Feed & Seed, 11p, Free, Info‌‌‌‌‌‌
+ Funk, R&B, blues, and the like
TOMORROW
🐖 Nashville farmers' market @ Nashville farmers' market, 8a, Info
🐖 Charlotte farmers' market @ Richland Park, 9a, Info
🐖 Franklin farmers' market @ Franklin TN, 9a, Info
🍺 Farm to Tap @ Tailgate Brewery, 12p, $40-$55, Info‌‌
+ Showcasing beers brewed with ingredients from Tennessee Farms
🌱 Greenhouse Dinner @ McKinney Farm, 4p, $150 Inf0
🍀 Live Irish Music @ McNamara's Irish Pub, 6p, Free, Info
🎸 Kelly's Heroes @ Robert's Western World, 6:30p, Free, Info‌‌‌‌‌‌
+ Best honky tonk in Nashville
🎻 Ricky Skaggs & Kentucky Thunder @ The Grand Ole Opry, 7p, $60+, Info
🎸 Outlaw Country @ American Legion, 7:30p, Free, Info
SUNDAY
🐖 Nashville farmers' market @ Nashville farmers' market, 8a, Info
GET 'EM WHILE YOU CAN
🌕 Full Moon Cemetery Lantern Tour (3/18) @ Montgomery Bell State Park, 7:30, $10, Info
🎸 Buddy Guy (3/26) @ The Ryman, 7:30p, $80, Info
🐷 Primus a Farewell to Kings tour (5/9) @ The Ryman, 7:30p, $55+, Info

NEW THIS WEEK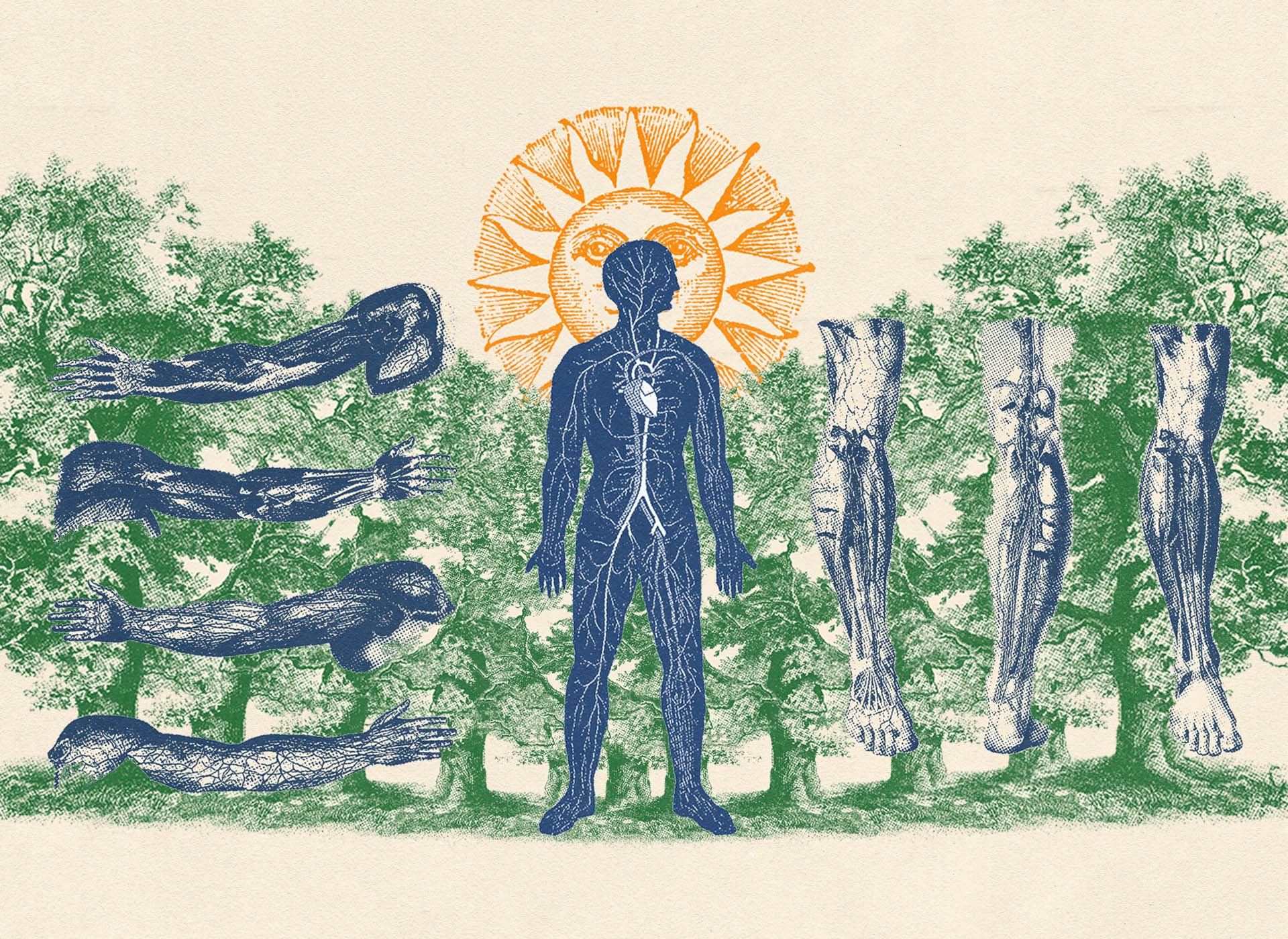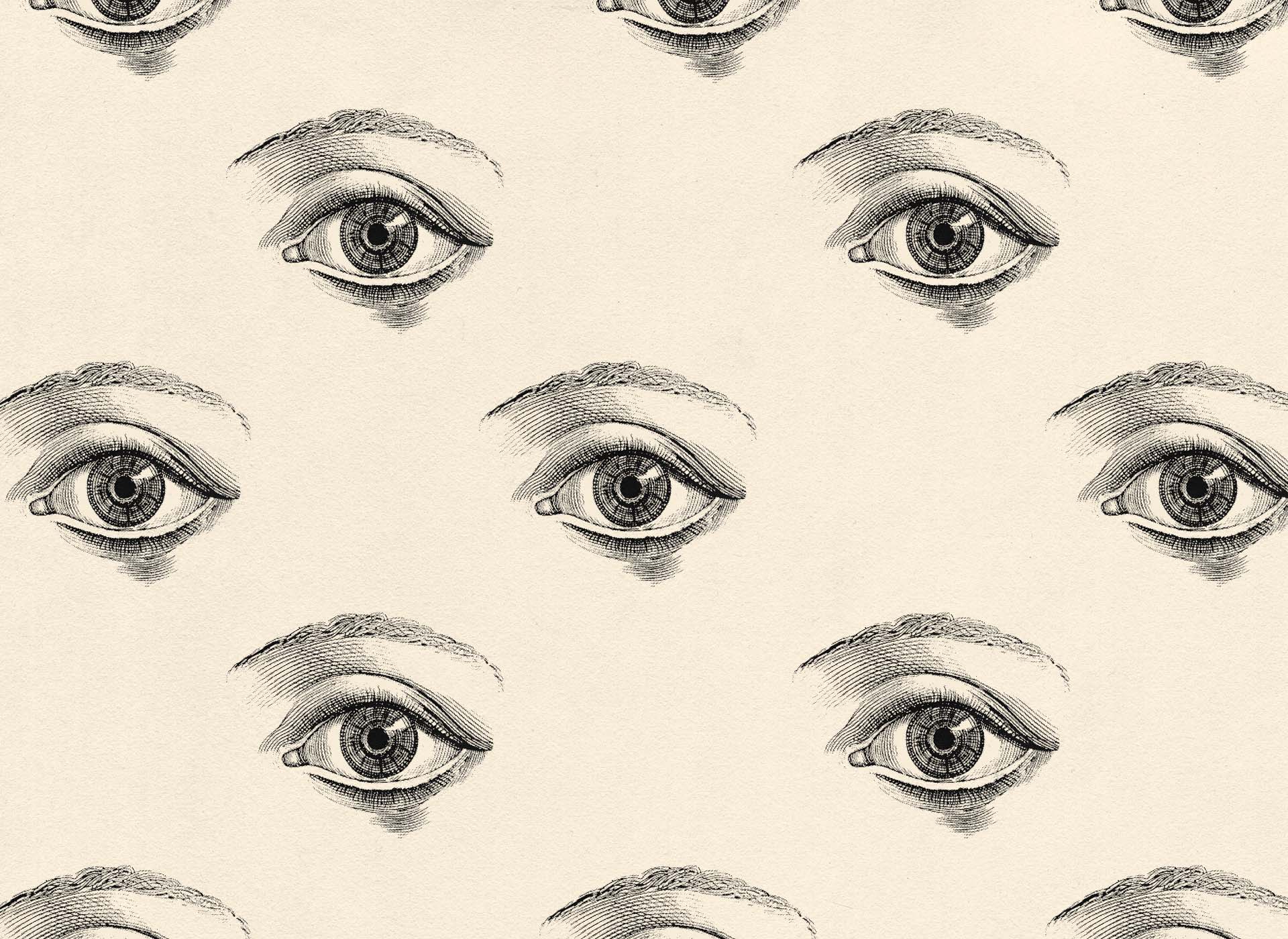 FROM THE ARCHIVE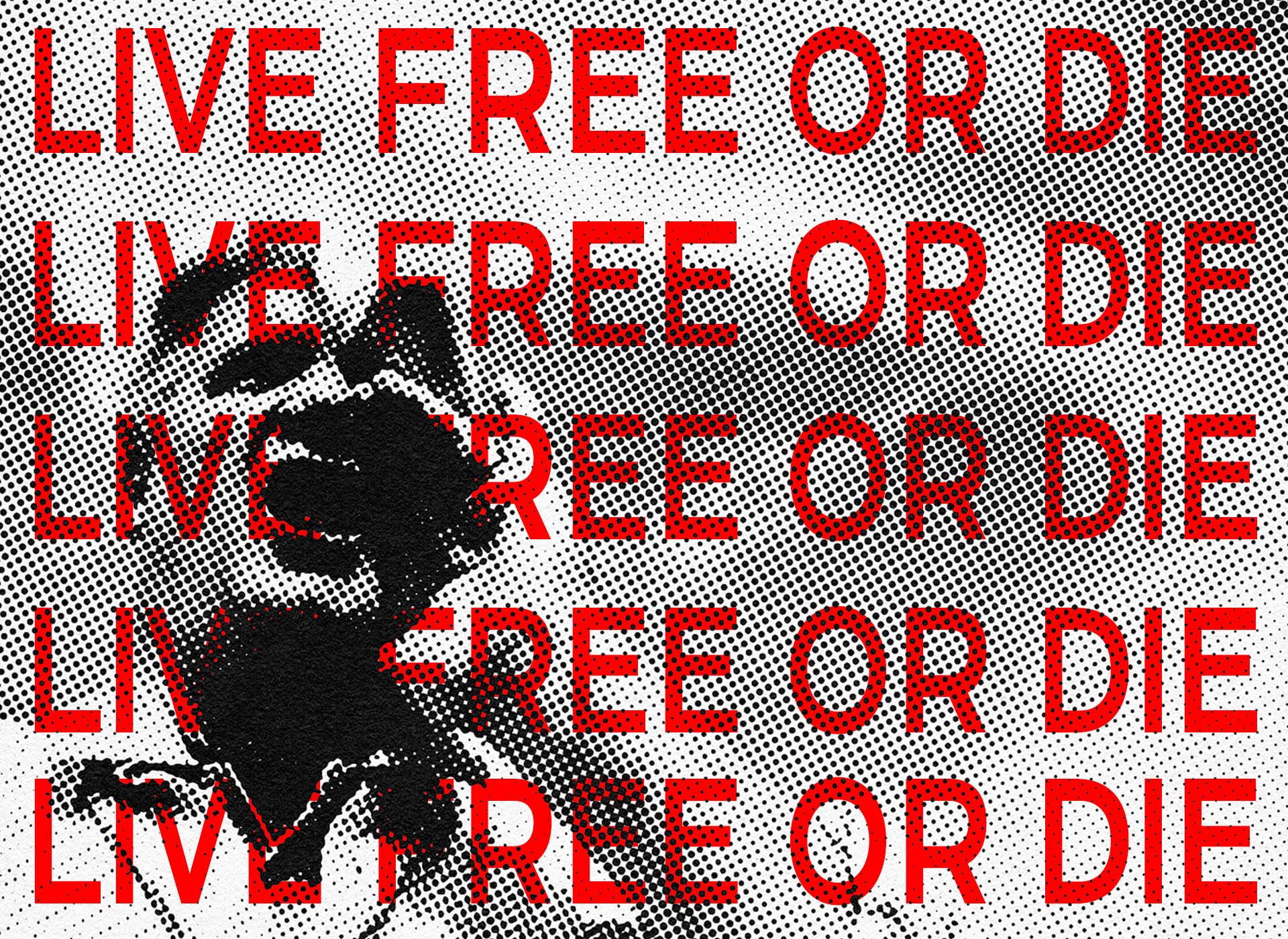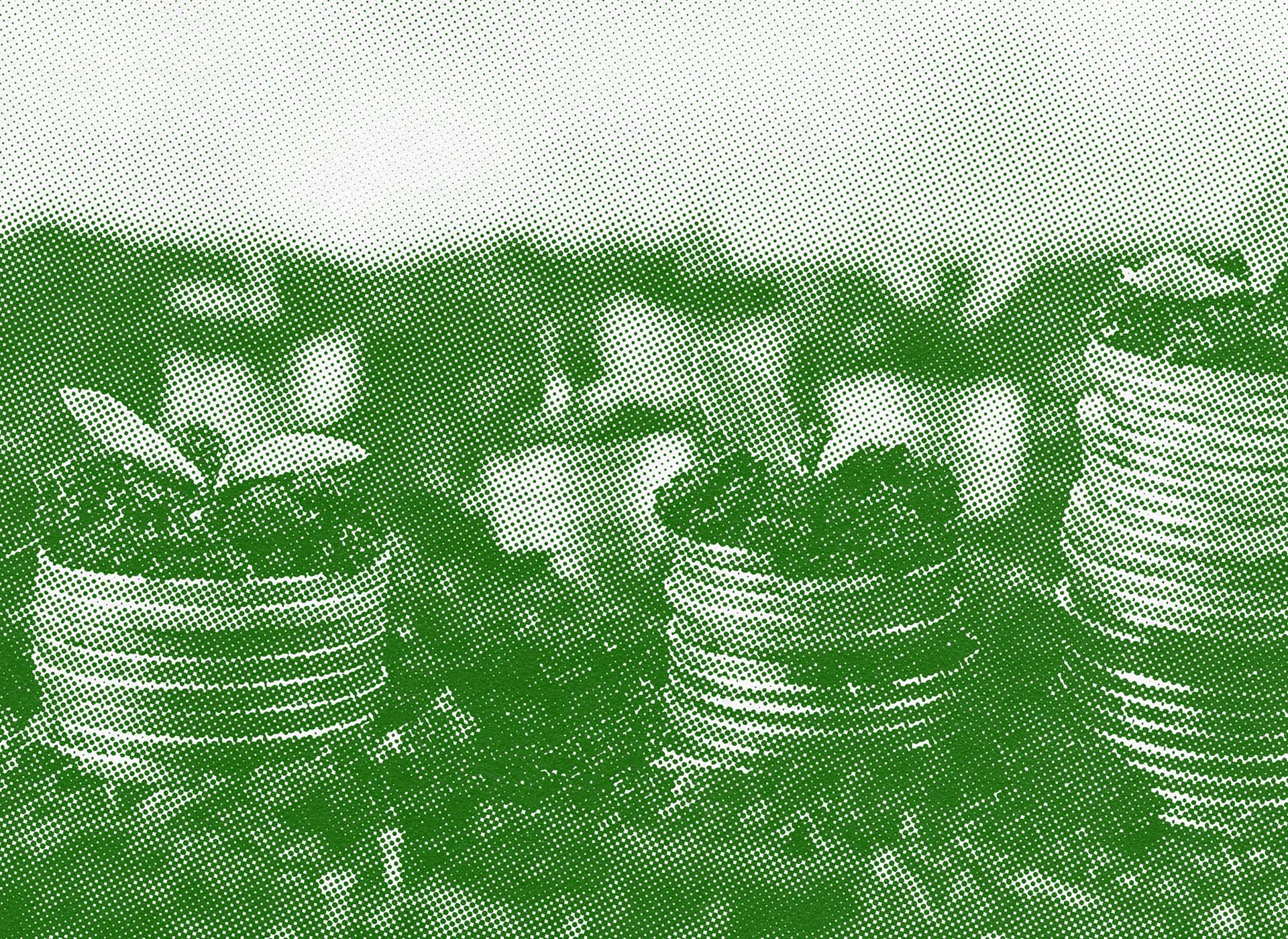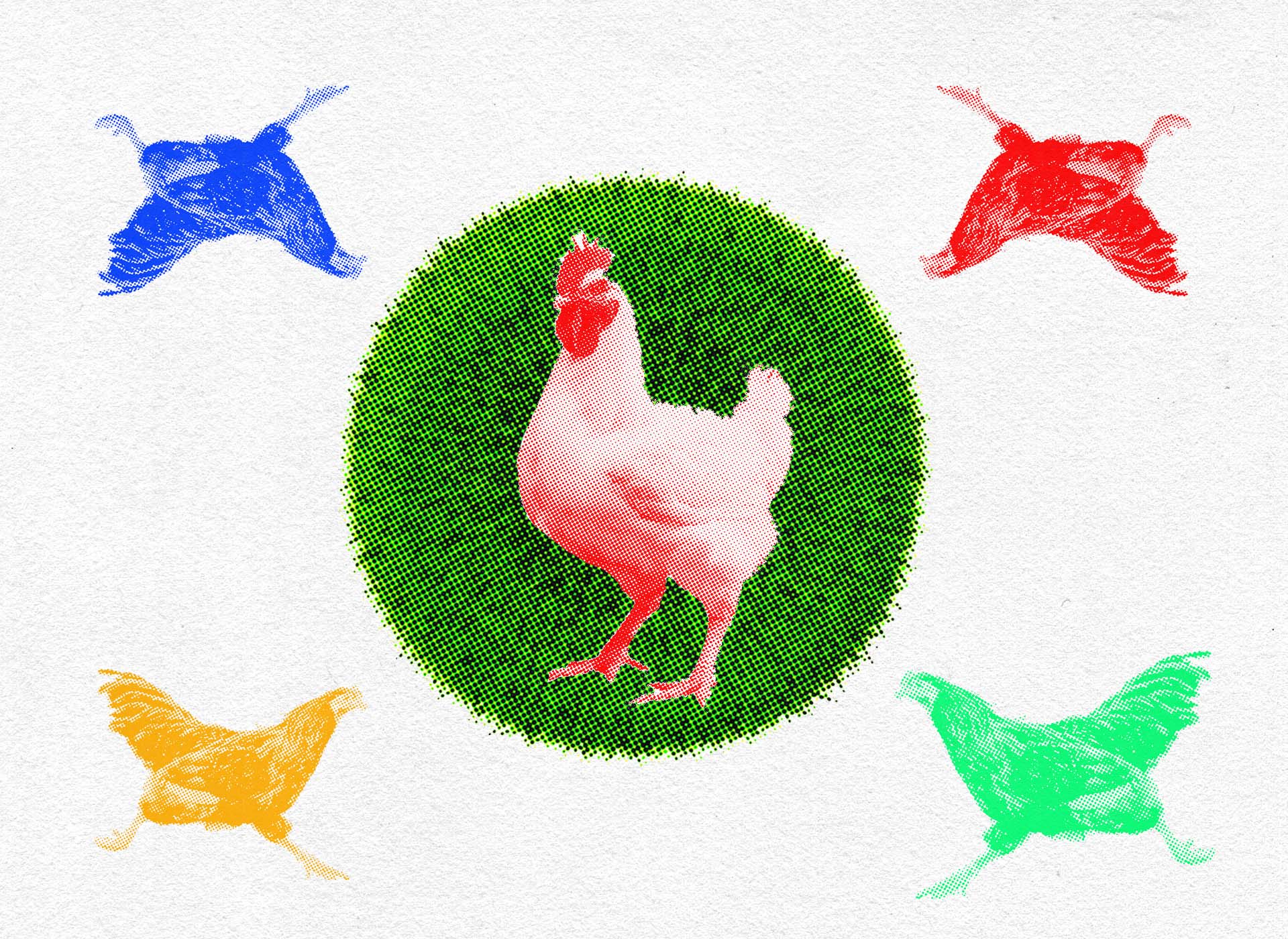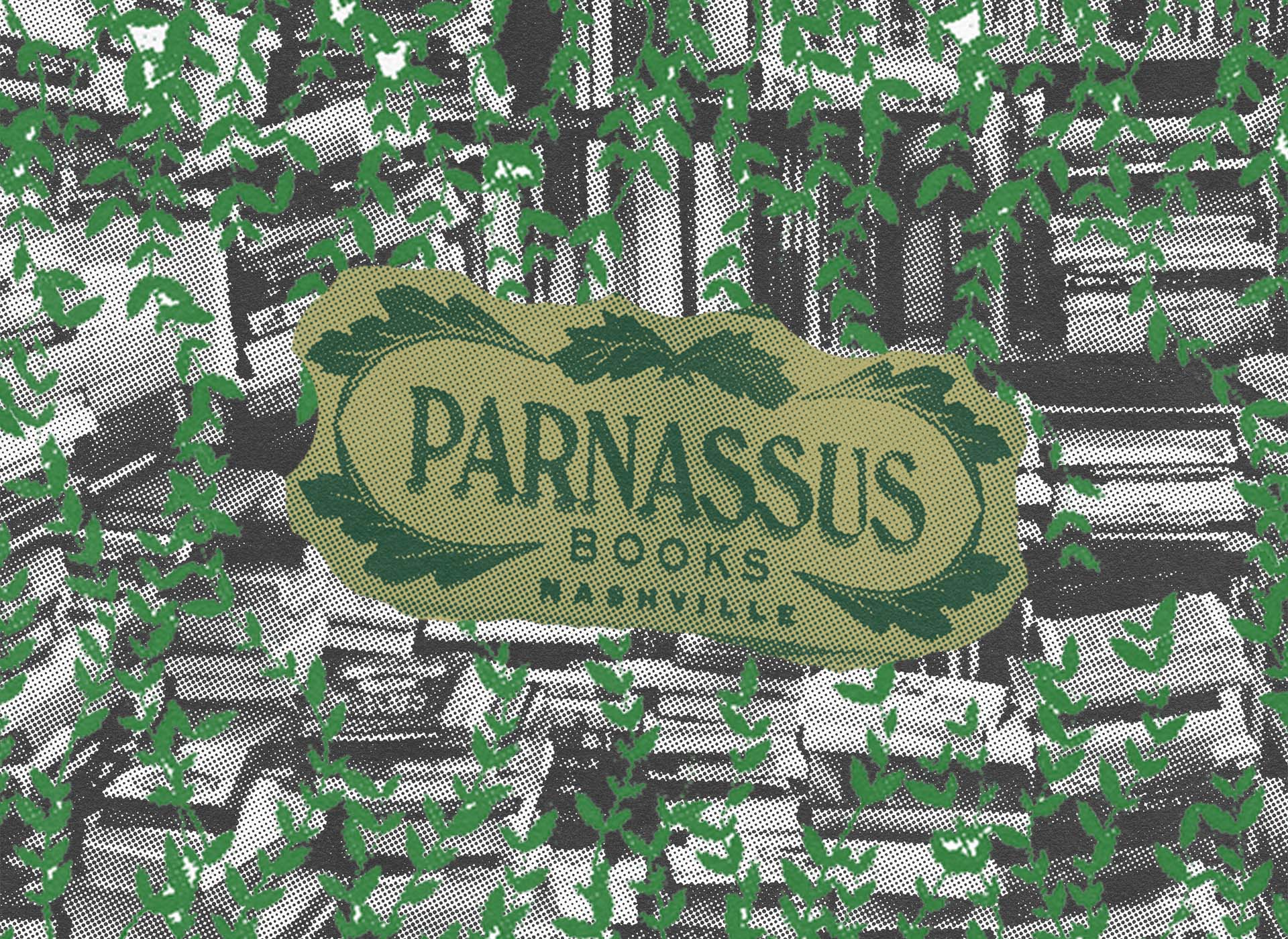 Around the Web
𝛪 The Case for More Backyard Bodegas and Sidewalk Salons We used to allow homeowners to operate commercial businesses on their property. By and large, it worked. We can do it again. Say hello to "accessory commercial units."
♬ The Real Lives of the Great Composers What their personalities and music teach us about life and beauty
♠︎ Doubting Thomas Thomas Sowell is first and foremost an economist. But thankfully for his students and readers, he has brought his analytical mind and infectious wit to bear on many of the challenges we face in this country.
Political Theater Highlight Reel
Ex-Zelensky Rep rips Harris for laughter, says it would be a 'tragedy' if she's ever president
Jim Jordan destroys witness with one simple question on Critical Race Theory
You May Also Like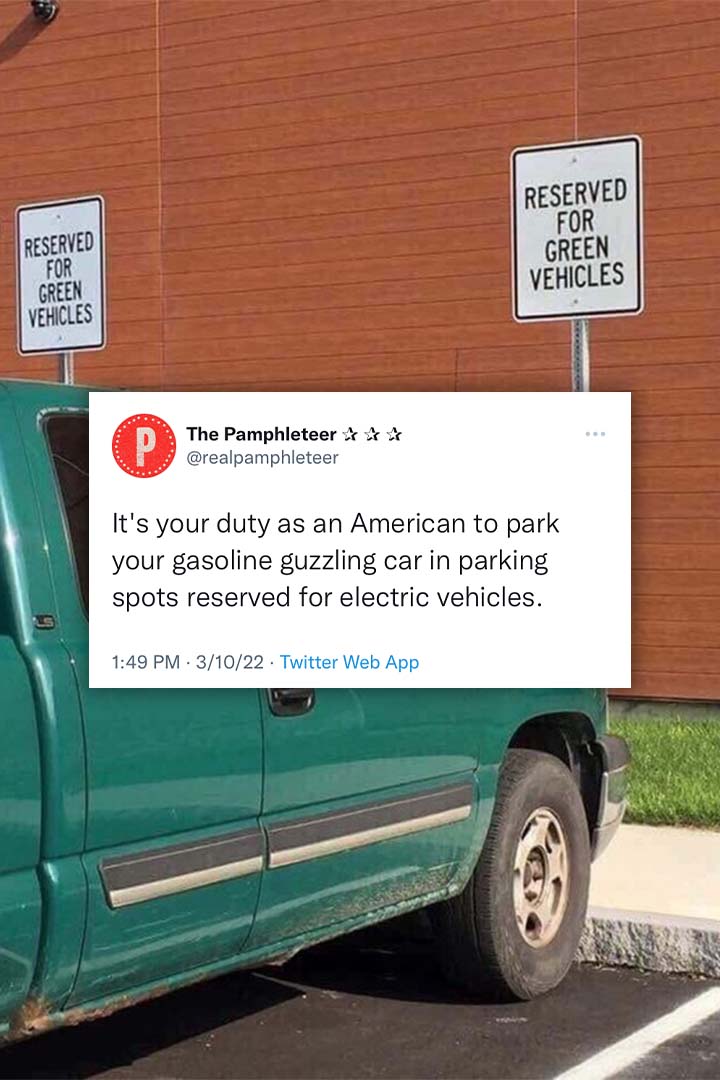 An Image of Bygone Times