No. 254: The Show Must Go On
⁂ Nashville's Alt-Daily ⁂ New Podcast · Weekend Wrap Up · EV Dreams · Bombs · The Show · Old A/C · Much More!
Good morning, everyone.
We released the second episode of our new weekly podcast this morning. You can get it wherever you get your podcasts. I know some people had some issues accessing it last week. These issues should be addressed this week. We're on Apple Podcasts, iHeart Radio, Spotify, etc. If you don't see your service when you go to listen, let us know.
Today, we look back over the weekend in Nashville, consider some of the more obvious contradictions with the hope for an all-electric future, and wonder aloud what constitutes a newsworthy crime.
You can follow us on Twitter (@realpamphleteer), LinkedIn (@realpamphleteer), or Instagram (@realpamphleteer) for additional content.
Thanks for reading.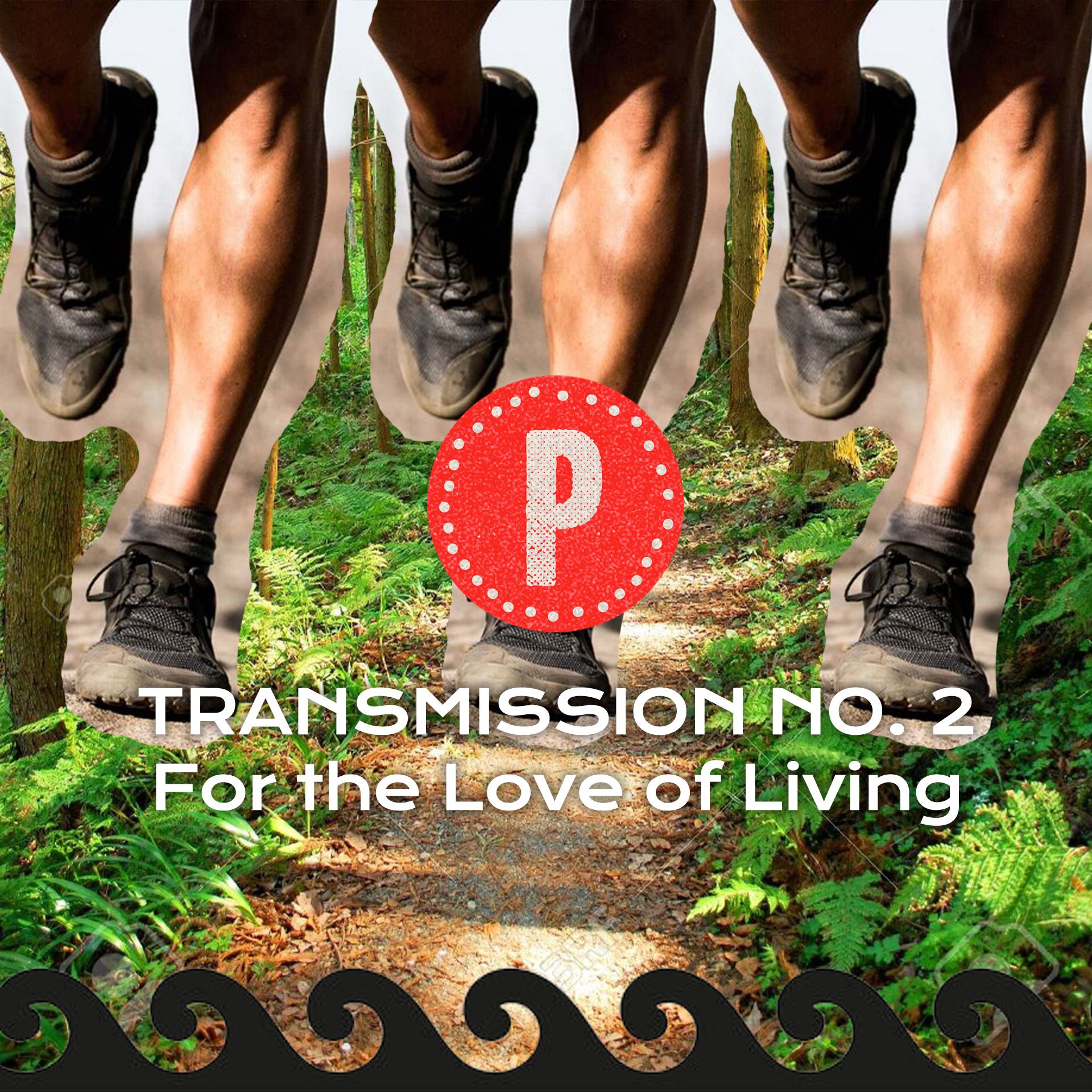 ☀︎ WEEKEND WRAP UP
Despite the overcast conditions, many got a glimpse of the total lunar eclipse event casting a shadow over the full moon last night. A perfect way to wrap up a weekend that truly felt like the beginning of a new season. Let's catch up on some happenings.
SNAP DECISION WINS AT IROQUOIS STEEPLECHASE
25,000 people showed up to enjoy the horse races at the 81st Iroquois Steeplechase in Nashville this weekend. While race track onlookers buzzed with enthusiasm and speckled the inner and outer fields at Percy Warner Park with the vibrant colors of their fashion, jockeys and trainers strategized as they prepared for the heat and possible rain.
Luckily, the rain never showed up but Snap Decision sure did. For the third time, Snap Decision and Jockey Graham Watters won the biggest race of the Steeplechase, The Calvin Houghland Iroquois race. Pistol Whipped came in second, Amschel in third, Moscato was fourth and Brianbakescookies was fifth.
THE REST OF THE RACES
Bright Hour Handicap Hurdle
Fast Vision
Shaka
Queens Empire
George Sloan and John Sloan Maiden Hurdle
Proven Innocent
Bickley
Caughtmeoncamera
Green Pastures Novice Hurdles Stakes
Scorpion's Revenge
Decisive Triumph
Going Country
Margaret Currey Henley Sports of Kings Filly & Mare Hurdle Stakes
Down Royal
Burn The Evidence
Kicking Myself
Mason Houghland Memorial Allowance Timber:
Monbeg Stream
Elusive Exclusive
Motivational
NASHVILLE SYMPHONY REMOVES TREES
A displaced roost of Purple Martins staked claim in the trees surrounding the Nashville  Symphony hall for the past few years. Unfortunately, the birds make a mess. The Schermerhorn Symphony Center was built using Tennessee limestone. The material is sensitive to the elements and is very difficult to clean without damaging its integrity.
The solution? The symphony is removing 31 trees today. The trees will be replaced after a few years once the birds find a new home. The Nashville Symphony will also be donating 115 trees to Metro Parks to make up for the removal.
CAMPAIGNS KICK INTO HIGH GEAR
Metro City Council Meets tomorrow evening. You can read over the agenda ahead of time. We will outline important legislation to pay attention to in tomorrow's newsletter.
The Davidson County Republican Party announced the details of a debate with engaged Republican candidates for the Congressional 5th District. All proceeds raised will go towards supporting the Republican candidates for Metro Nashville Public Schools and judges. Date Tue, Jun 21 • 6:00 PM CDT. Tickets available here.
Some things never change. As more political candidates start making their rounds, it's good to remember we've been here before. Here are some pictures archived by the Tennessean to remind us that there's nothing new under the sun.
HEADLINES
OF INTEREST
POLITICS
DEVELOPMENT

↔ CONTRADICTIONS IN THEIR ELECTRIC CAR FUTURE
Despite the explosion of electric vehicle (EV) sales over the past ten years, the US continues to show dimmed enthusiasm for EVs when compared to its European and Chinese counterparts. In China in 2021, electric vehicles made up ~12% of total vehicle sales. Europe saw an even greater share of EV sales at 19%. Compare both of these to the US where just 5% of new vehicle sales were EVs. Globally, EVs made up 8% of new vehicle purchases, a metric the International Energy Agency wants to be 25% of total sales by 2025 because, you know, the numbers have a certain symmetry to them. Can't argue with that science.
Consumer disinterest aside, there are a few other wrinkles in this whole equation. Firstly, the price of lithium is up 341% from this time last year. Yes, you read that correctly. The price increase is so dramatic that Tesla chief Elon Musk has indicated that, if Tesla is to continue meeting its production goals, it may need to get into the mining and refining game.
The second, and most crucial, component of EV adoption is the price advantage they may or may not offer when compared to gas-powered vehicles. Unless one is keen on burning his hard-earned money as a sacrament to the Gods of the Green Movement, there's no reason to purchase an EV unless you think they are cool to which I'd say de gustibus non disputandum est (in matters of taste, there can be no disputes.)
As a recent piece from Protocol put it 'You're thinking about EV prices all wrong: Here's the math' before arriving at the conclusion that the only way EVs can be affordable and save you money is through government-sponsored tax incentives. As the writer notes, "Uncle Sam will give you a tax credit up to $7,500 for buying an EV. That's the secret sauce to making the cost of EV ownership work in the average person's favor."
This number has not been adjusted to account for rising lithium prices. Until then, the EV future remains a state-sponsored cash grab that sits on a shaky environmental pretext. We don't need to tell our readers this, but look at a picture of a Lithium mine, consider that output must more than triple to meet the above goals, and ask yourself what is so sustainable about stripping the top off a mountain and doubling grid capacity to account for the hour it takes to charge these things every day. All for what exactly? For whom? Cui bono?
✚ THOUGHTS ON SHOOTINGS IN THE US
"Who is to blame for this person's actions?" is a question you see a lot these days. Not to make light of or diminish the horror of this weekend's massacre in Buffalo, but it wasn't the only 'mass shooting' event this weekend. 17 people were shot outside of the Milwaukee Bucks' stadium on Friday, 5 in Houston on Sunday, 6 in California, 7 in Winston-Salem, and 5 in Amarillo.
There's a whole website set up for these things because they happen so often. So, why do we hear about some, but not others? What kind of calculus do media outlets apply to the mass shootings that come across their desk when they decide which to promote and which to dismiss? But more importantly for media outlets, who is to blame for the shooter's actions aside from themselves?
When Mark David Chapman killed John Lennon on December 8, 1980, he cited J.D. Salinger's The Catcher in the Rye as his inspiration. When police showed up at the scene, Chapman was calmly reading the book. Today, however, The Catcher in the Rye is read widely in schools the last I checked. My grandfather, when he learned that I was reading it in school, opined, "That Holden Caulfield is one sorry son of a bitch." To me, that about sums it up.
No one is responsible for someone else's actions. People see what they want to see in things, and ultimately, the decision of whether to follow through with some action is nobody's fault but theirs. That didn't stop the Rolling Stone — who usually writes mediocrely about music — from writing mediocrely about politics, headlining an essay 'The Buffalo Shooter Isn't a 'Lone Wolf.' He's a Mainstream Republican' before concluding that Tucker Carlson is to blame. Original, compelling stuff.
Ben Shapiro had a wise quip, tweeting, "Bernie Sanders is not responsible for the Congressional baseball shooting. Barack Obama is not responsible for the mass shooting of Dallas police officers. And Tucker Carlson is not responsible for the Buffalo massacre."
The real question, however, is why some shootings receive national attention and not others. It seems that the only criterion is whether or not the shooter had a racial motive. Saturday, there was the Buffalo shooter, and a month or so ago, there was the NYC subway shooter, both of whom expressed some kind of racial animus.
Presumably, these events are more pregnant with drama and driver viewership numbers better than the humdrum, semi-regular mass shootings in poor, black neighborhoods because, for all the hooting and hollering about equity, equality, and such things, no one actually cares and these shootings simply don't drive the numbers well enough. This is the real tragedy. The American people desire to see their factional divisions projected onto the screen so they can avoid confronting the uncomfortable truths that cluster around the mundane facts of modern American life and shirk personal responsibility in the process by outsourcing their own and others' actions to a third party.
We're all just actors and the show must go on.
✵ INFOGRAPHIC OF THE DAY: NUCLEAR EXPLOSION SIZE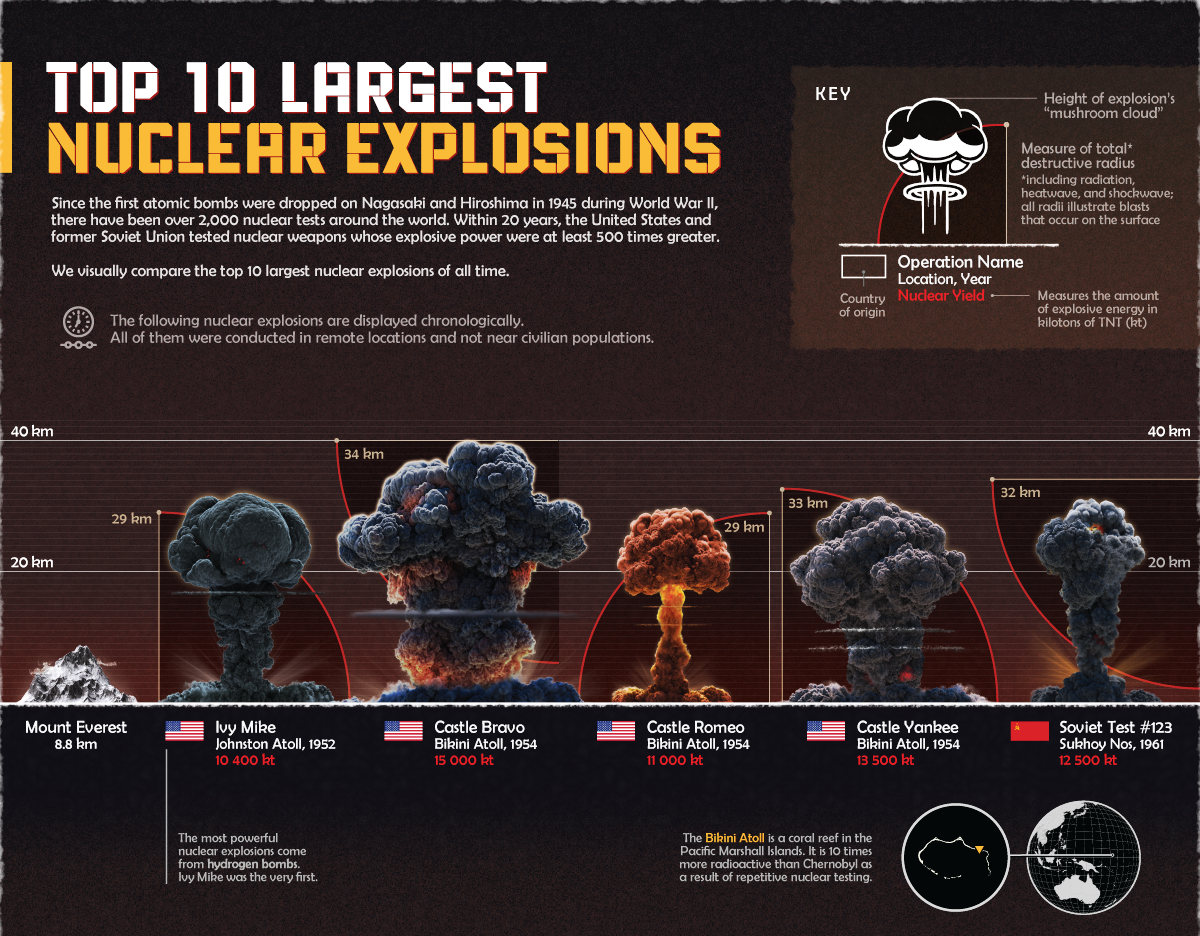 ⚔ MISSIVES ⚔

THINGS TO DO
View our full event calendar here.
🍺 The Pamphleteer hosts Bar Hours on the last Thursday of every month — May 26th will be our next meeting — at Lucky's 3 Star Bar from 6-8 PM. The first ten guests get drinks on the company tab.
🎪 Check out our favorite driving distance festivals this summer.
👨🏻‍🌾 The Pamphleteer farmer's market guide.
TONIGHT
🎩  History Class @ Bold Patriot Brewing, 5:00, Info
𐐎 GZA @ City Winery, 6p, $30+, Info
🎸 Harry Fontana @ American Legion Post 82, 7p, Free, Info
💃 Swing Dancing Lessons @ The Bold Patriot, 8p, Free, Info
🕺 Motown Monday @ The 5 Spot, 9p, $5, Info
🎹 Jazz Jam @ The Villager, 11p, Free, Info
ON THE RADAR
🎻 Leftover Salmon (5/24-25) @ Station Inn, $35, Info
👁 Beethoven's 9th (6/2-5) @ Schermerhorn, $25+, Info
🚨 Eprom (6/25) @ Eastside Bowl, 9p, $25.50, Info
🎸 Boulevards (7/17) @ Basement East, 7p, $10, Info
🎸 My Morning Jacket (9/23) @ Ascend Amphitheater, 7p, $22.88, Info
🎸 Smashing Pumpkins (10/10) @ Bridgestone Arena, 6:30p, $133+, Info

FROM THE ARCHIVE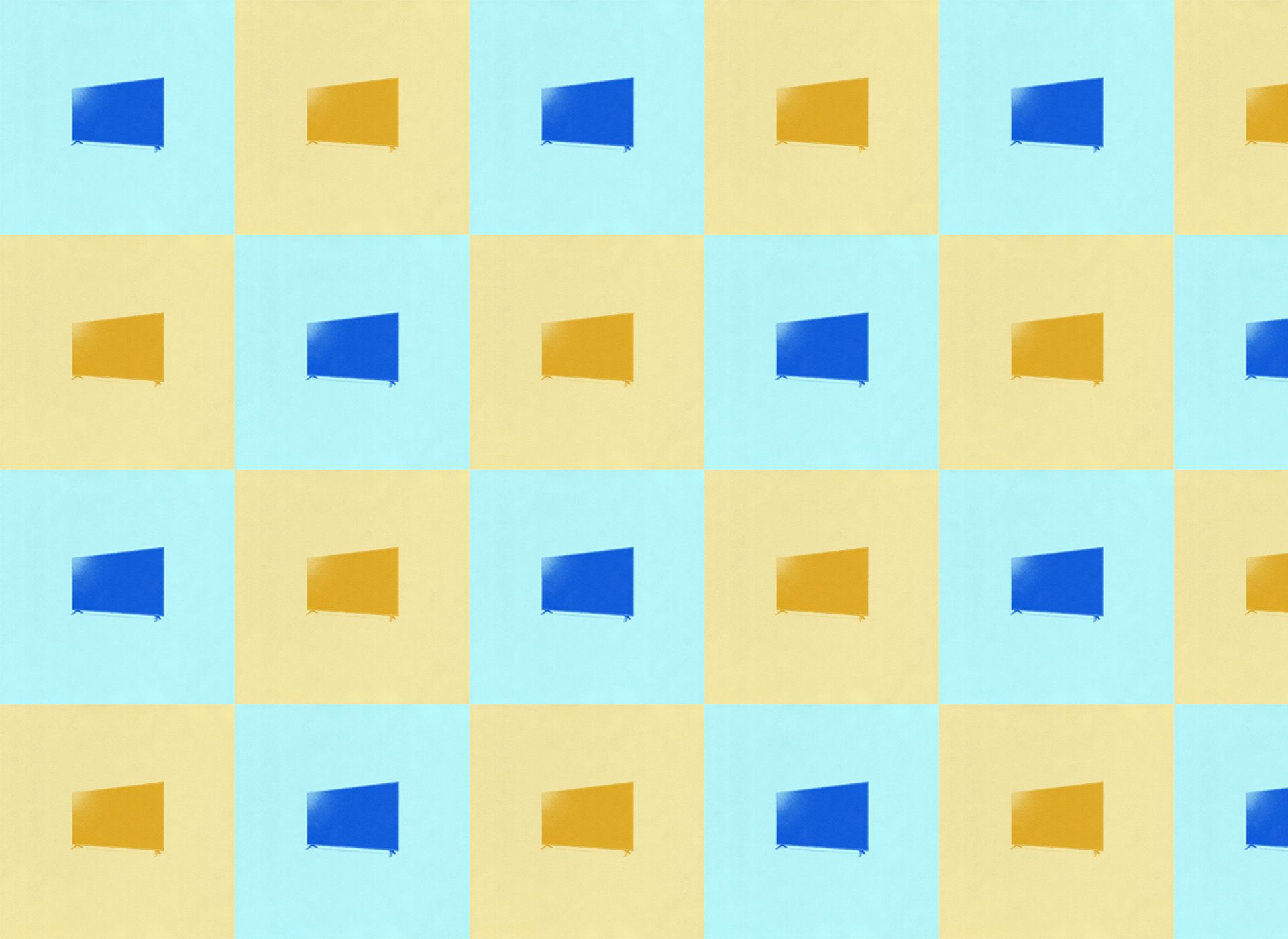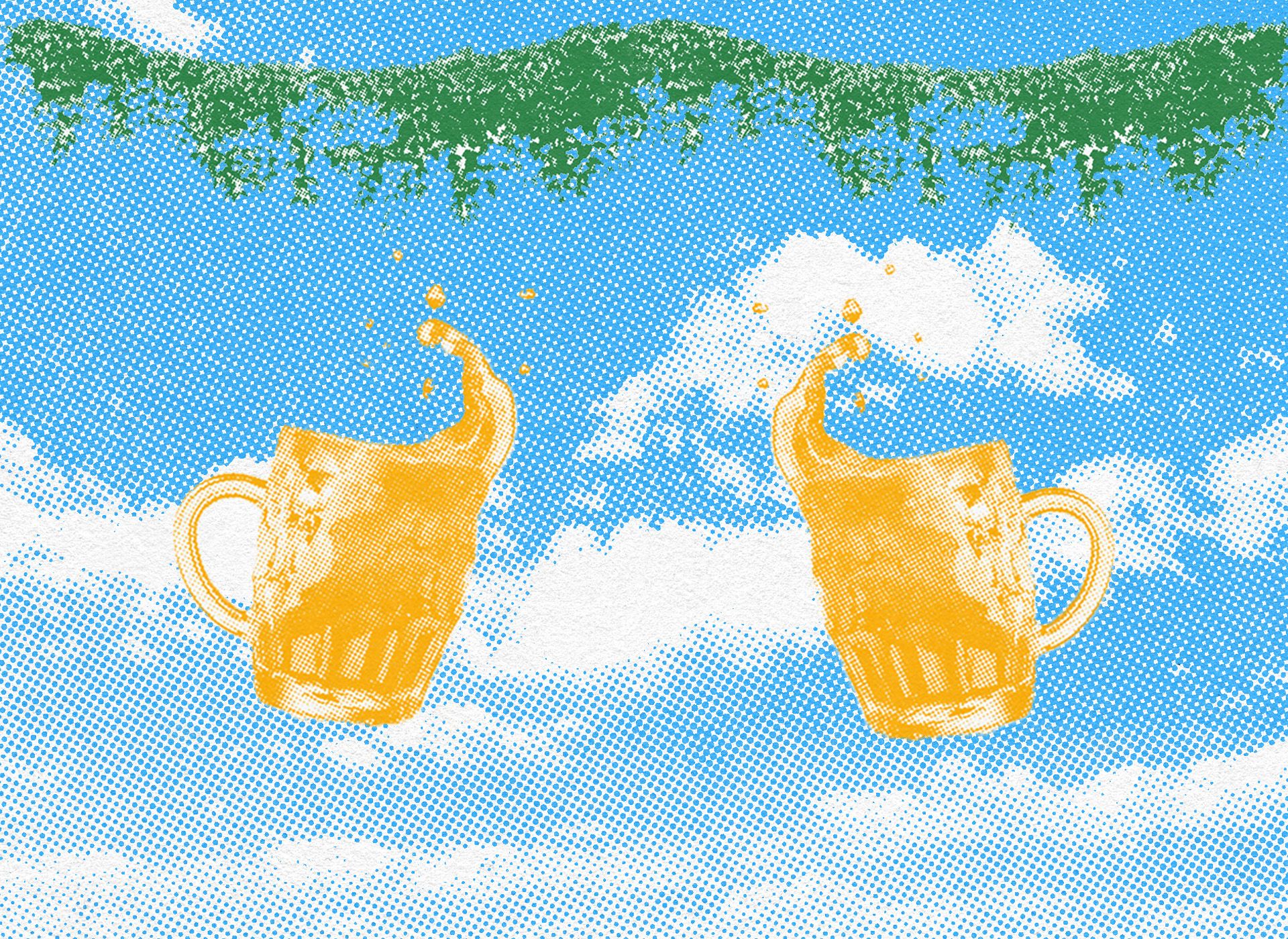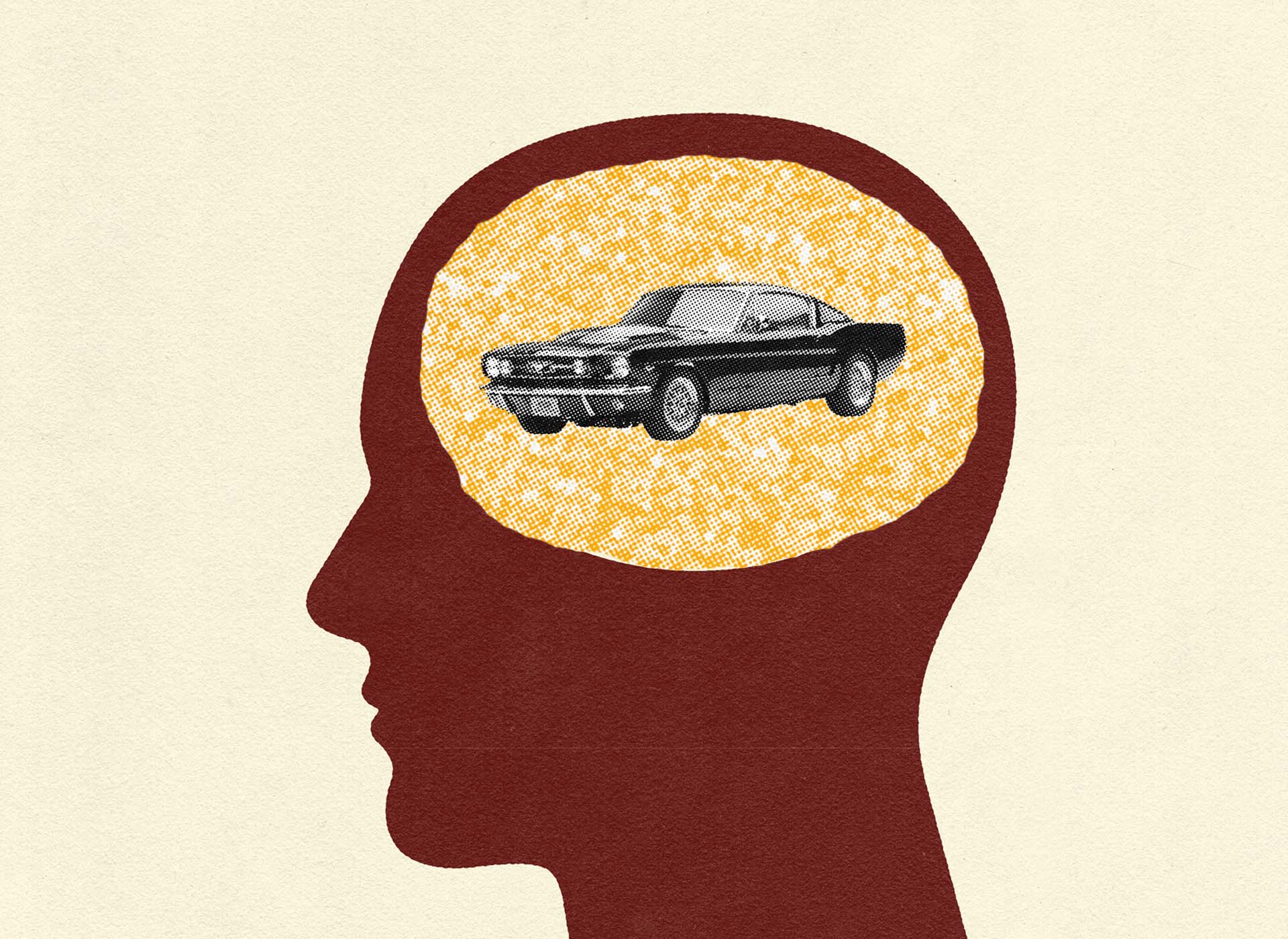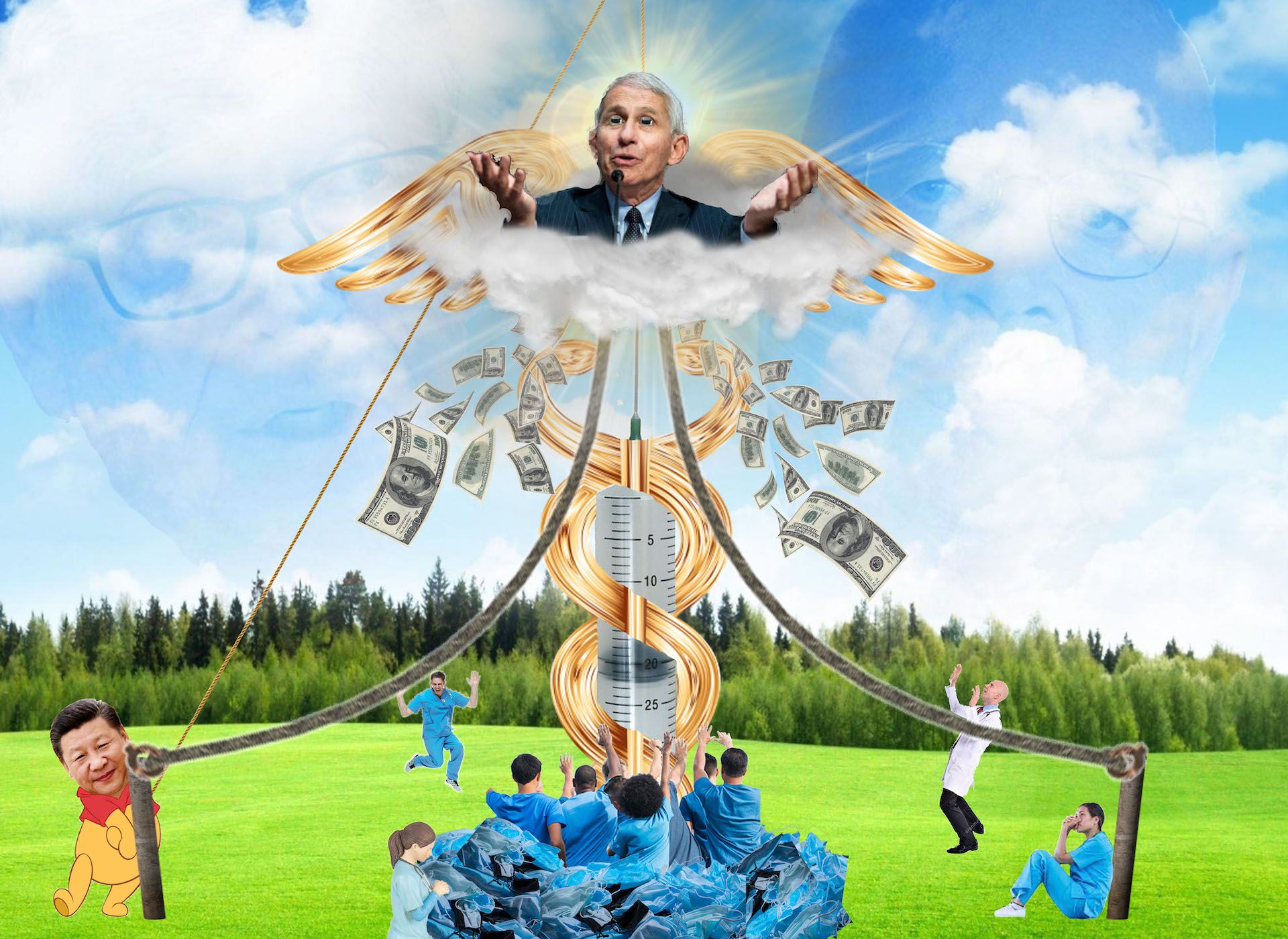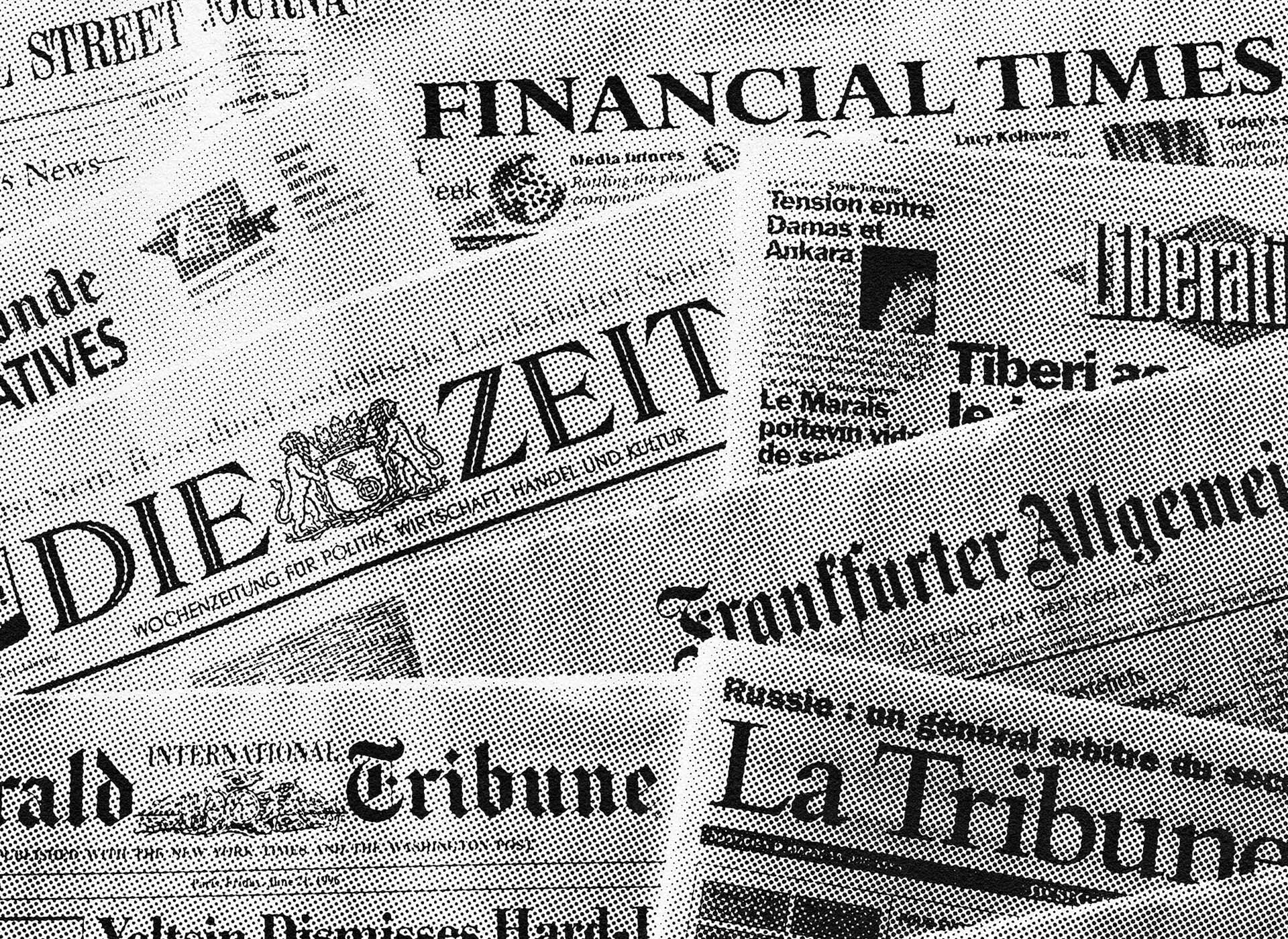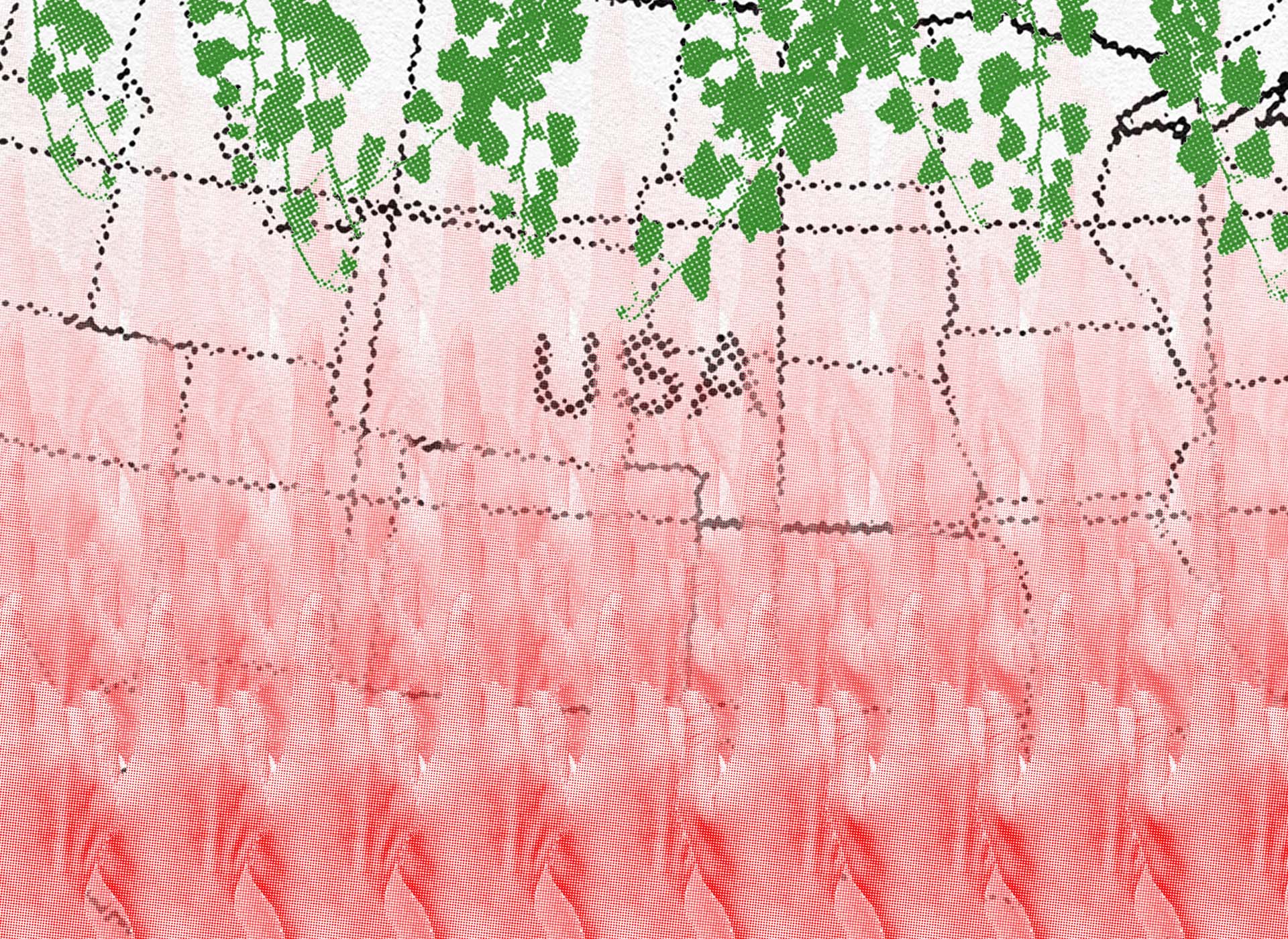 Around the Web
◉ The Tom Wolfe Model Why the career of Tom Wolfe should serve as a lesson for Conservative donors and young dissident writers.
𝌡 Can California Change? An Interview with Michael Shellenberger
↯ Guided by the Beauty of One's Philosophies Why aesthetics matter to the success of ideologies and movements
Political Theater Highlight Reel
House Majority Leader Rep. Steny Hoyer: "We're at war." Are we?
You May Also Like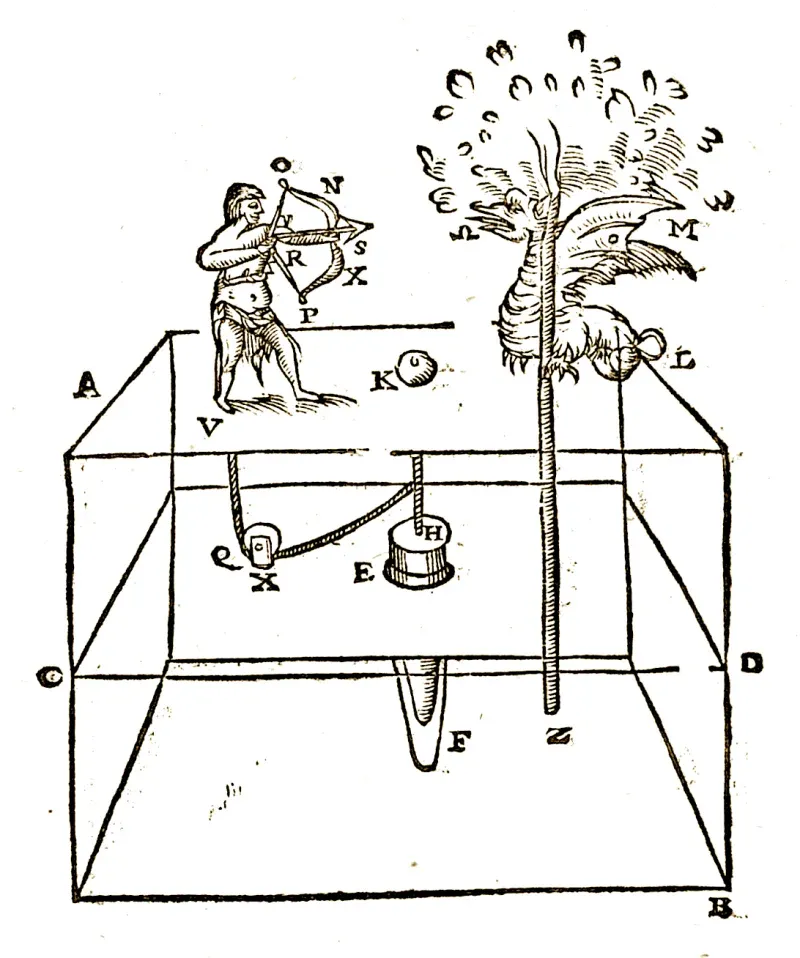 Words of Wisdom
"Life should not be a journey to the grave with the intention of arriving safely in a pretty and well preserved body, but rather to skid in broadside in a cloud of smoke, thoroughly used up, totally worn out, and loudly proclaiming 'Wow! What a Ride!'"

Hunter S. Thompson
Today's newsletter is brought to you by Megan Podsiedlik (Nashville), Edward Landstreet (Local Noise), and Davis Hunt (everything else).