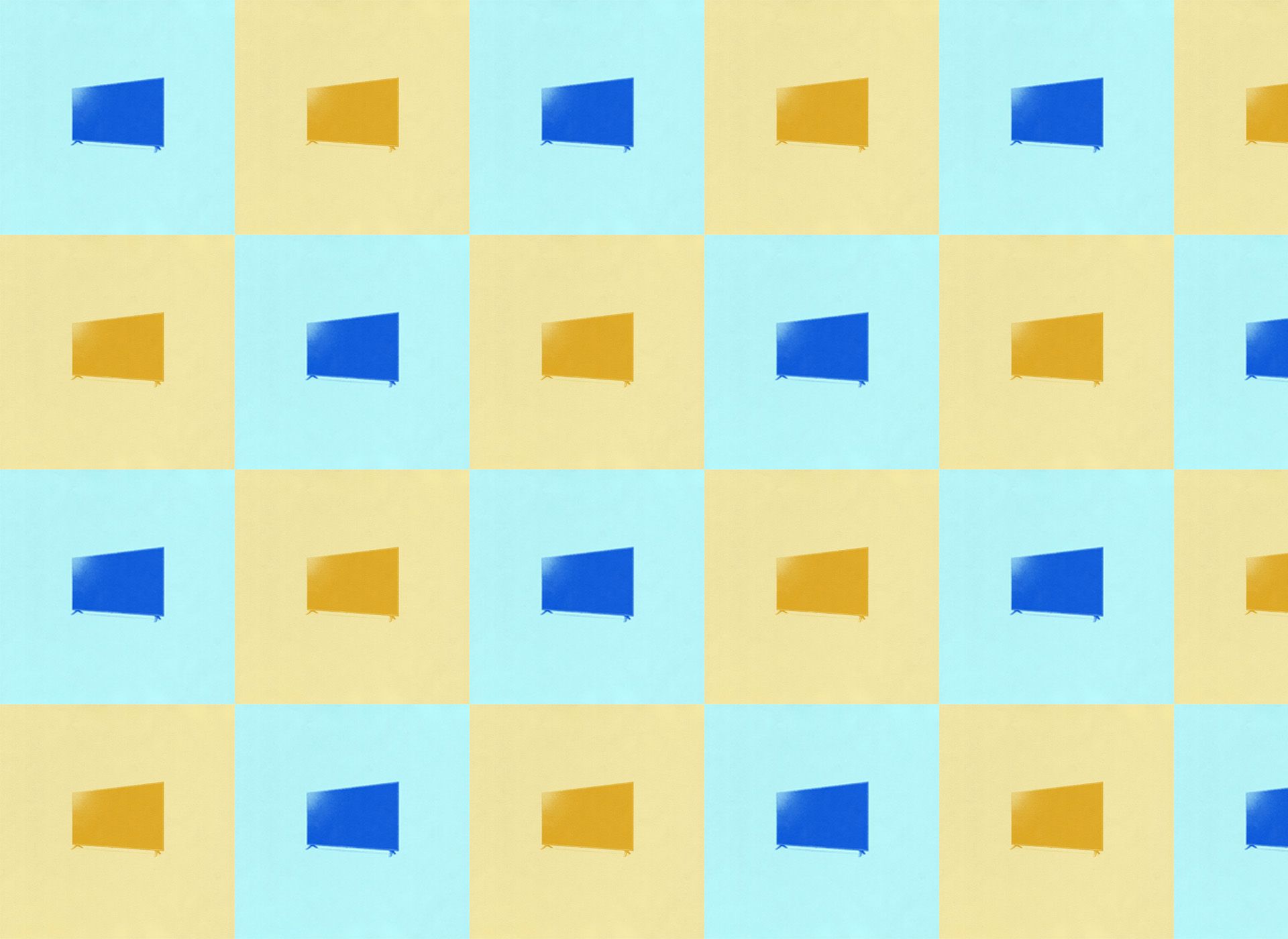 The Pamphleteer Streaming Guide May 2022
From recent Oscar nominees to neglected 70s classics, this month's offerings go beyond the algorithms.
Even when The Pamphleteer was in its natal stage, our staff had a healthy skepticism of streaming. Spending a weekend binging the latest by-the-numbers Netflix fare has always made us feel like we shoved a value-size bag of Ruffles down our gullets, We couldn't have said it better than office-favorite Ethan Hawke recently related to British GQ: "I can't stand the word content. It starts to make me feel like we're devising a world like Wall-E where people drink smoothies and just press play. I don't want to be a part of that."
Still, we are in awe of streaming's potential to preserve and introduce great films and otherwise lost gems to wider audiences. We just can't bring ourselves to care about the latest 12-hour filler we're expected to consume so we can have something to talk about with distant relatives and coworkers.
The following is a list of both the best streaming has to offer and the services that care to invest in alternatives to the latest content dump. We assume enough ink has spilled about Disney+'s latest (and Disney in general) at this point. Likewise, the offerings from Peacock and Paramount+ are so anemic (and an affront to theatrical releases) that we'd rather ignore them like most consumers are. With those caveats in mind, here is the best at-home viewing has to offer for the next few weeks.
Groundbreaking classics and tragically under-released contemporary cinema.
France (2022)
France's most iconoclastic director Bruno Dumont turns his attention away from heavy-metal musical biopics of Joan of Arc toward brutal satire of the media industry. Polarizing critics during its Cannes debut, the story of a celebrity journalist played by former Bond girl Léa Seydoux (Spectre, No Time to Die) preserving her ethics against the demands of the industry is a ribald international take on truth in the era of fake news.  
The Last Picture Show (1971)
Peter Bogdanovich's black-and-white small-town drama bridged generations and helped initiate the New Hollywood upon its release in the early 70s. Focusing on three teenagers (Cybill Shepherd, Jeff Bridges, and Timothy Bottoms) in a dying Texas town, the film is an unflinching look at broken dreams and budding sexuality in an oft-neglected corner of the country. With career-best (and Oscar-winning) performances from Cloris Leachman as a put-upon wife of the high-school football coach who begins an affair with Bottoms and Western staple Ben Johnson as the unofficial town patriarch, Sam the Lion, the film is one of the American cinema's greatest achievements.
Young Mr. Lincoln (1939)
John Ford is best known for bringing John Wayne to Monument Valley in a slew of classic westerns, but his take on the early days of Abraham Lincoln avoids the prestige-pic trappings of the biopic in ways contemporary directors hungering for acclaim should note. Henry Fonda plays the titular future president in Perry Mason mode as he navigates his first major trial as an attorney. Extolling the virtues of reason and lampooning mob mentalities, the film is an evergreen American masterwork that has aged more than gracefully.
A hub for classic, rare, and offbeat contemporary horror available on its own or in a bundle with AMC+.
The Scary of Sixty-First (2021)
Dasha Nekrasova, up-and-coming actress and co-host of the cultural commentary podcast Red Scare (a favorite of The Pamphleteer staff), combines the aesthetic of the 80s exploitation film with the interiority of 70s psychohorror for a deep dive into Jeffrey Epstein's lingering influence on millennial trauma. While the film flirts with the amateurish, Nekrasova's knowledge of cinema and knack for complicated politics allow her to lean into a camp style as intentional as it is effective.
Near Dark (1987)
Before becoming the first female director to win an Oscar for her Gulf II drama The Hurt Locker in 2010, Kathryn Bigelow merged the western and vampire movie for this bloody and badass take on 80s American family values. An overlooked trailblazer that overcomes its Twilight vibe with an edgy central love story and a menacing Bill Paxton performance.
Chopping Mall (1986)
From the acid satire Robocop to the monsters-hiding-in-gadgets blockbuster Gremlins and Stephen King's coke-fueled killer car romp Maximum Overdrive, horror and sci-fi in the mid-80s were chocked full of yellow-peril anxieties over Japan's economic ascendancy. But no film indulges in Reaganite excess and low-budget spirit like Jim Wynorski's claustrophobic parable of tech gone awry. The night after the Park Plaza Mall showcases its state-of-the art security A.I. for the public, a group of mallrat teens hatches a plan to throw an after hours party on its premises. However, a freak lightning strike turns the Protector robots into indiscriminate killing machines as the gang goes from consumer to consumed. Amid the T&A and gory terror, the film offers some cogent thoughts on the Cold War surveillance state and the ethics of technological progress.
Disney's dumping ground for all things adult.
Spencer (2021)
After almost directing Natalie Portman to an Oscar win in 2016's Jackie, Chilean filmmaker Pablo Larraín returns to the world of 20th century women with his take on Princess Diana. Set over the Christmas holiday before Diana Spencer (Kristen Stewart) breaks it off with the philandering Prince Charles (Jack Farthing), the film avoids biopic cliches thanks to its doses of magical realism that highlight the Princess's mental state as she struggles with the demands of royalty and life in the public eye. As we gushed in our Oscar rundown, Stewart gives the performance of the decade as Diana, immersing herself in the role and ensuring her artistic legacy for years to come.
L.A. Confidential (1997)
Lost in the shuffle of James Cameron's Titanic and the underdogs-made-good scruff of Matt Damon and Ben Affleck's Good Will Hunting, Curtis Hanson's neo-noir set in classic Hollywood is a perfectly crafted piece of filmmaking that earned its place at that year's Oscars as its much-ballyhooed competitors. A detective story set amid Los Angeles's seedy tabloid underworld, the film finds a trio of cops (Russell Crowe, Guy Pearce, and Kevin Spacey) at various points in their careers solving a diner massacre that threatens to blow the city's corrupt machinations wide open. Kim Basinger took home an Oscar for her supporting performance as a prostitute known for her resemblance to Veronica Lake, but the movie is a team effort that, like its central officers, merits far more recognition than it's gotten over the past two decades.
Demolition Man (1993)
Few would expect a pairing of 90s action staples Sylvestor Stallone and Wesley Snipes in a high-budget sci-fi vehicle to endure as a prophetic indictment of America's weakening resolve and snowflakeification, but here we are. The 90s LAPD freezes Stallone's knockabout cop in case his nemesis ever awakens from his cryoprison. Of course he does, and Stallone chases him through a dystopian L.A. utopia that mirrors Gavin Newsom's most twisted fantasies. As rebel leader Edgar Friendly, Denis Leary delivers a monologue that still sets the stage for an ever elusive libertarian future of which we can only dream.
If it were released before 2005, it doesn't exist.
Michael Clayton (2007)
George Clooney has never been better than in his role as a corporate fixer who grows a conscience despite his life already coming apart at the seams. In crafting a legal thriller in the mode of the 70s conspiracy movie, writer/director Tony Gilroy brings the post-9/11 paranoia he captured so well in his Bourne screenplays to the American upper-crust a year before the Great Recession made the film's fiction a reality.
Batman Begins (2005)
Christopher Nolan's first foray into the blockbuster sandbox offers an unparalleled take on Batman that succeeds because of its logical approach to the superhero's origins. Equal parts morality tale and populist fable, Nolan's movie takes Batman seriously, not as a fanboy preoccupation, but as contemporary American myth.
Phantom Thread (2017)
Set in the world of 1950s British fashion, Paul Thomas Anderson's rumination on artistry is brought to life by the fully committed work of Daniel Day-Lewis as diva designer Reynolds Woodcock. Not merely content to showcase genius, Anderson explores the toll extraordinary talent takes on one's humanity and the ethically dubious ways those in such rare people's orbit bring the ones they love back on firm footing.
There's great stuff buried underneath all that content.
Being the Ricardos (2021)
Aaron Sorkin follows up last year's Oscar-nominated The Trial of the Chicago 7 with a fly-on-the-wall dramatization of the worst week in the life of Lucille Ball and Desi Arnaz. Negotiating an infidelity scandal and Joe McCarthy's accusations of Lucy's ties to the Communist Party, the film has plenty to say in Sorkin's ever-more obsolescent liberal West Wing mode about the realities of Castro, starry-eyed American exceptionalism, and the populist appeal of television. With Oscar-nominated performances by Nicole Kidman and Javier Bardam as Lucy and Desi and J.K. Simmons as I Love Lucy supporting player William Frawley, Sorkin furthers his legacy of meditating on the relationship between institutions and Americana.
Fat City (1972)
Hollywood royalty John Huston's largely-forgotten, late-career coup is both on par with his classic films like The Maltese Falcon and The Treasure of the Sierra Madre and one of the most poignant works of the artist-driven 70s. Featuring Stacy Keach and Jeff Bridges as down-and-out boxers traversing Skid Row, the film finds humor in despair and nobility in failure.
In a Lonely Place (1951)
As has-been screenwriter Dix Steele, Humphrey Bogart turns in one of his best performances while channeling his own postwar traumas. Ostensibly a murder mystery, the film transcends its genre by wrestling with repressed violence and failed romance as only maverick director Nicholas Ray (Rebel without a Cause; Bigger Than Life) could orchestrate.
Its partnership with Turner Classic Movies and access to Warner Bros.'s catalog make it the essential streamer.
Nightmare Alley (2021)
Thanks to its inopportune release the same day as Spider-Man: No Way Home, Guillermo del Toro's follow up to The Shape of Water quickly died at the box-office despite eking out a sympathy nod for Best Picture at the Oscars. Yet, the director's gorgeous remake of the 40s noir classic is an impressive and immersive descent into the moral compromises necessary to go beyond the American Dream. Playing amateur grifter Stanton Carlisle, Bradley Cooper turns in multi-layered performance as a victim of his own scheming who just wants to make it in a world that threatens to annihilate him. Honing his con amid the Depression–Era traveling circus that serves as the only home he's ever had, Carlisle fashions himself a psychic huckster as he schemes his way toward upward mobility at the cost of his soul and the love of his life (played by an always marvelous Rooney Mara).
The Last Detail (1973)
Both director Hal Ashby (Harold and Maude, Being There) and Jack Nicholson have resumes that double as lists of the greatest films ever made, but their collaboration on The Last Detail earns mention in the same breath as their most admired work. When sailor Buddy Buddusky (Nicholson) and his Navy buddy Mule Mulhall (Otis Young) receive orders to escort the dim-witted cadet Meadows (Randy Quaid) to a New Hampshire brig over a petty offense, the rough-and-tumble duo spend the road trip questioning naked authority and mourning the loss of individual freedom. As crass as it is profound, Ashby's neglected work is an endlessly quotable trek through a desperate world of failed countercultures and increased clampdowns on the status quo.
10 (1979)
Bo Derek's beach frolic in her onepiece and beaded hair remain one of the seminal images of the late 70s, but the dissection of growing older at the core of Blake Edwards's classic comedy is as relevant now as ever before. A wildly successful composer in his early 40s (who also happens to be dating Julie Andrews), Dudley Moore's George Webber just can't age gracefully. Sowing his wild oats after he glimpses Derek's young bride on the way to her nuptials, Webber embarks on a journey of obsession and conquest that threatens to correct his moral failings but not before he earns his penitence.
As good as it was on cable.
Slalom (2020)
In her feature debut, French director Charlène Favier crafts a multifaceted #MeToo parable more concerned with character motivation than eternal damnation. At an elite school for teenage skiers, 15-year-old reluctant prodigy, Lyz (Noée Abita), begins a sexual relationship with her coach, Fred (Jérémie Renier). As Lyz's unrepentant drive and abandonment issues merge with Fred's hunger for excellence and reputation in the wake of his own athletic failures, the film brings life to the caveats and contradictions of consent in a manner that's hashtag proof.
After Yang (2022)
Former Nashvillian Kogonada follows up his critical darling Columbus with a sci-fi allegory focused on Colin Farrell's search to replace his daughter's malfunctioning companion robot. Eschewing easy critique of our technology-obsessed world, the film is a singular examination of the family and a grounded exploration of existence.
The Parallax View (1974)
Warren Beatty perfectly apes his knack for pretension and self-seriousness as reporter Joe Frady, who gets in over his head when his ex-girlfriend brings the corporate collusion behind a recent assasination to his attention. Hungry for the story, Frady succumbs to the 70s paranoia director Alan J. Pakula would apply to nonfiction with his Watergate landmark All the President's Men the next year.
STARZ
The best source of 80s and 90s new classics.
The Last Temptation of Christ (1988)
Lifelong Catholic Martin Scorsese courted controversy with his depiction of a Jesus (Willem Dafoe) plagued by human desires, but all that blather doesn't obscure that Last Temptation is a work of deep faith unafraid to tackle the questions cookie-cutter Christian cinema would rather pretend don't exist. Scorsese doubles down on his alternative view of Christ with an offbeat cast ranging from David Bowie as Pontius Pilate to Harry Dean Stanton as Paul. But it's Barbara Hershey's portrayal of Mary Magdalene that anchors the film in humanity's concerns and reminds its audience of the stakes Christ was up against.
The Fighter (2010)
David O. Russell is a master director of actors who led both Christian Bale and Melissa Leo to golden statues with this true tale of second-rate Boston boxer Micky Ward (Mark Wahlberg) and his unlikely comeback. Depicting working-class Boston with an honest dignity and dedication to the particulars of family dynamics, Russell proves himself American cinema's most undervalued asset.
Kindergarten Cop (1990)
Arnold Schwarzenegger's attempt to break from the confines of the hard-bodied action genre he helped pioneer may come across as a mildly entertaining misfire, but few appreciate its insights into the scars that America's rising divorce rates inflicted on the millennial generation. From divorcee John Kimble (Schwarzenegger)'s pursuit of an absent father and drug dealing mama's boy to the telling interviews with children about their homelife that Ghostbusters director Ivan Reitman peppers throughout the film, the broken home proves the overarching villain of this action-family movie hybrid that deserves a better legacy.