No. 335: Into the Fray
⁂ Nashville's Alt-Daily ⁂ Bitcoin · East Bank · Barbecue · Marriage · Dystopia · Much More!
📰 Here's what we're talking about today:
Intro Davis Hunt mentions a new Bitcoin-related project in town.
Nashville Megan Podsiedlik reviews answers from the Titans Stadium/East Bank Q&A.
Elsewhere Geneva DeCobert looks at the history of barbecue in a conversation with food historian Adrian Miller.
And More We release our weekly film rundown (in 'Local Noise') and observe one of those delivery robots fight its way through a crime scene.
Good morning, everyone.
It's easy to forget (because we are in a bear market) but the Bitcoin community continues to thrive and grow. I spent some time yesterday at Bitcoin Park which is located on Hillsboro Road right by the Belmont Boulevard split. Formerly owned by Florida-Georgia Line, the space has been outfitted with offices, a co-working space, and a coffee shop allowing you to pay for drinks and snacks with Bitcoin.
They do monthly meet ups you can get information on here. Even for the mildly curious, it's worth a trip over there. Last night, Alex Gladstein and Dylan LeClair spent some time deconstructing the dollar and answering general questions from the crowd. There was beer, food, and a young, energetic crowd that, to judge by the energy, is totally unswayed by Bitcoin's recent price activity.
Think whatever you want of Bitcoin (I personally own some and have for some time), but the kind of people attracted to it are very much the type that would, for example, enjoy The Pamphleteer.
Onward.
You can follow us on Twitter (@realpamphleteer), Facebook (@realpamphleteer) or Instagram (@realpamphleteer) for additional content.
Also, be sure to check out our podcast. Available wherever you get your podcasts.
Thanks for reading.

➴ MORE ON THE EAST BANK
You asked and the Mayor's office answered some questions about the East Bank development and the Titans stadium build in Nashville.
Q&A TAKEAWAYS
The $500M pledged from the state and the 1% increase in the hotel/motel tax will only go towards the stadium build/upgrade if it's enclosed.
The general obligation bonds used to cover the debt still owed by Metro for the current stadium, and to cover costs accrued by the new stadium are backed by property tax dollars.
Revenue bonds, such as those issued by the Sports Authority, are not required to be backed by Metro (or property tax dollars).
The Sports Authority's ballpark bonds are the only Metro-supported bond issue that has ever experienced a debt service shortfall that required Metro to deploy its non-tax revenues.
The current plan for Metro's contribution to the construction of a new stadium is to do it with Sports Authority revenue bonds which will (likely) be revenue-only backed bonds.
The Titans presented the Sports Authority with a comparison of the cost for a renovated stadium vs. a new stadium. The projected cost of renovating and maintaining Nissan stadium was estimated at $1.839B. The construction of a new stadium was estimated at $1.9B-$2.2B, but does not include "the cost of keeping pace with comparable facilities." The full presentation is on the East Bank Committee's home page. (More Info)
Cumberland Stadium, Inc. (formally Cumberland Stadium, LP.) is 100% owned by Tennessee Football, Inc. (the Tennessee Titans).
The Mayor's office plans on requiring development partners to include affordable housing.
Read the full list of questions and answers that were released by the Mayor's office yesterday. (More Info)
HEADLINES
POLITICS
DEVELOPMENT

𝓧 DELIGHT FORGED THROUGH SUFFERING
The History of West Tennessee Barbecue by Geneva DeCobert
Barbecue is as American as apple pie. A staple in our home state, restaurants for barbecue have been cropping up everywhere since the "barbecue gold rush" of the early 1900's. The history behind this simple pleasure is equally as American: millions of people from around the world in a brand new civilization, terrified, making something timeless through hundreds of years of fumbling interactions. I spoke with Adrian Miller, the historian and author of Black Smoke known as "The Soul Food Scholar," about the long trail to the food we all celebrate today.
Christopher Columbus and Slow-Cooked Iguana
Miller is a soft spoken, verbose man who was quick to tell me his expertise on the subject of barbecue is largely based in the Memphis area. "I just so happened to have eaten my way through Memphis," he explains. However, it soon became clear that his knowledge of barbecue history went as far back as the 1400's. When I asked that we start at the beginning, he continued with a record of Christopher Columbus in the Caribbean.
"Columbus and his crew sailed to the Caribbean to find a platform raised with sticks over a fire burning very slowly," he states. Apparently, the indigenous people here had laid out on this platform strips of meat and entire lizards to heat very slowly, and walked away as their food cooked through. Allegedly, "the sailors helped themselves to the food… the only thing they didn't touch were the iguanas." When the locals returned, they were obviously a bit shocked, but "they were hospitable." The iguanas left simmering on the grill were the real delicacy — they were happy to have their favorite left to eat. This is the first recorded instance of barbecued cuisine, now a legend. It is also said that this is where the word "barbecue" originates, as the Spanish sailors referred to the smoked meats as "barbacoa."
Continue reading...
↻ CHART OF THE DAY: MARRIAGE IN THE U.S.A.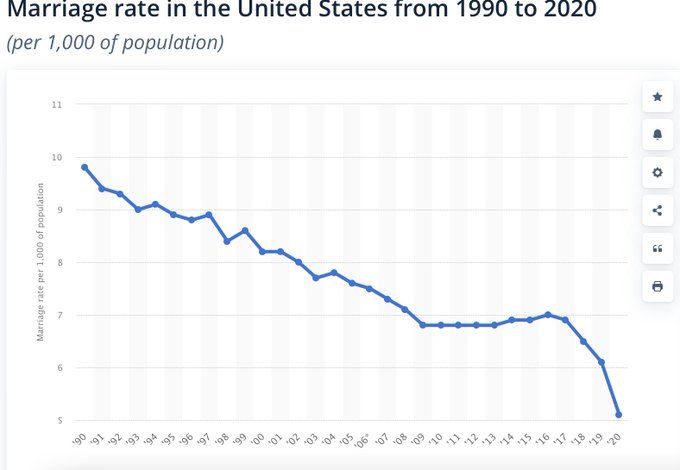 ⚔ MISSIVES ⚔

THINGS TO DO
View the full calendar and learn about upcoming shows here.
🎙 This is a huge week for music in Nashville as tons of artists descend on our city for The Americana Fest. Walk into any live music bar or venue this week and chances are you'll have walked in on a festival event. Both below – marked (AF) – and on our Pamphleteer's Picks playlist, you'll find our favorite artists from the lineup this year.
🍺 The Pamphleteer hosts Bar Hours on the third Thursday of every month (the next meeting is this Thursday, September 15th) at Lucky's 3 Star Bar from 6-8 PM. The first ten guests get drinks on the company tab.
🎪 Check out our favorite driving distance festivals this summer.
👨🏻‍🌾 The Pamphleteer farmer's market guide.
⚔️ The Knights in Armor exhibit is running till October 10th at the Frist: European arms and armor from the renowned collection of the Museo Stibbert in Florence, Italy.
🎡 The first annual Nashville Fair is running every day from the 9th to the 18th at the fairgrounds.
🎧 Listen to the Pamphleteer's Picks on Spotify, our playlist of the best bands playing in town this week.
TONIGHT
🍀 Live Irish Music @ McNamara's Irish Pub, 6p, Free, Info
🎸 Kelly's Heroes @ Robert's Western World, 6:30p, Free, Info
🎸 Open Mic @ Fox & Locke, 6:30p, Free, Info
🎙 Nat Meyers & Whitehorse (AF) @ The Basement, 7p, $15, Info
+ Blues
🎸 Bee Taylor & Heavy Heavy (AF) @ The 5 Spot, 7p, $10, Info
🎻 Bruce Molsky (AF) @ Station Inn, 7p, $20, Info
+ Old time bluegrass
🎻 Molly Tuttle (AF) @ Basement East, 8p, $40, Info
➫ The Weekly Film Rundown: September 16-22, 2022
Can't Miss Melodrama Masterpiece
Pearl A secretly shot prequel to last March's 70s horror throwback, X, this slow-burn Mia Goth vehicle trades porn skeeziness for Technicolor gloss as genre maestro Ti West revels in the titular character's descent into madness during the lead up to WWI.
Now playing in theatres and as a double feature with X at The Belcourt all weekend.
90s Nostalgia Buster
Clerks III Die-hard Jay and Silent Bob fans may want to experience the latest installment of the quintessential slacker franchise when director Kevin Smith rents out the Belcourt in late October for a special roadshow screening, but those who can't wait to see the original indie classic's convenience store jockeys meditate on aging and unfulfilled dreams amid a slew of hilariously profane zingers can do so this weekend during a limited engagement.
Now playing at all local Regal locations.
Artsy Neo-Western
God's Country Thandiwe Newton stars as a college professor in a rural town who starts a turf war with the local rednecks in a film for people whose knowledge of the West and its citizens is limited to Park City, Utah. Adapted from a James Lee Burke short story.
Now playing in theatres.
Worth a Shot. No, Seriously.
The Woman King What looks like a woke disaster pandering to certain corners of Twitter (It's Viola Davis! Playing an African warrior! OMG she's slaughtering white male colonizers! Slay, Woman King, slay!) will almost certainly transcend its on-the-nose marketing thanks to the sheer talent of director Gina Maria Prince-Bythewood (Love & Basketball, Beyond the Lights) and her knack for complex genre subversion.
Now playing in theatres.
Anglophile Afternoon
See How They Run Taking up the mantle from the 80s  cult classic Clue, this zany mystery finds a prestige cast including Saoirse Ronan, Sam Rockwell, Harris Dickinson, and Adrien Brody solving a murder at London's West End while displaying some classy comedic chops.
Now playing in theatres.
Indie Oddity
The Silent Twins Featuring Black Panther's Letitia Wright and newcomer Tamara Lawrance as Welsh twins who refuse to communicate with anyone but each other, this biopic promises a compelling glimpse into a story that baffled the medical establishment.
Now playing at AMC Thoroughbred 20.
Space Oddity
Moonage Daydream A visual essay charting David Bowie's creative evolution with the blessing of his estate, this gorgeous IMAX spectacle promises to sate lifelong fans and introduce new generations to The White Duke's oeuvre.
Now playing at AMC Thoroughbred 20.

RECENT ARTICLES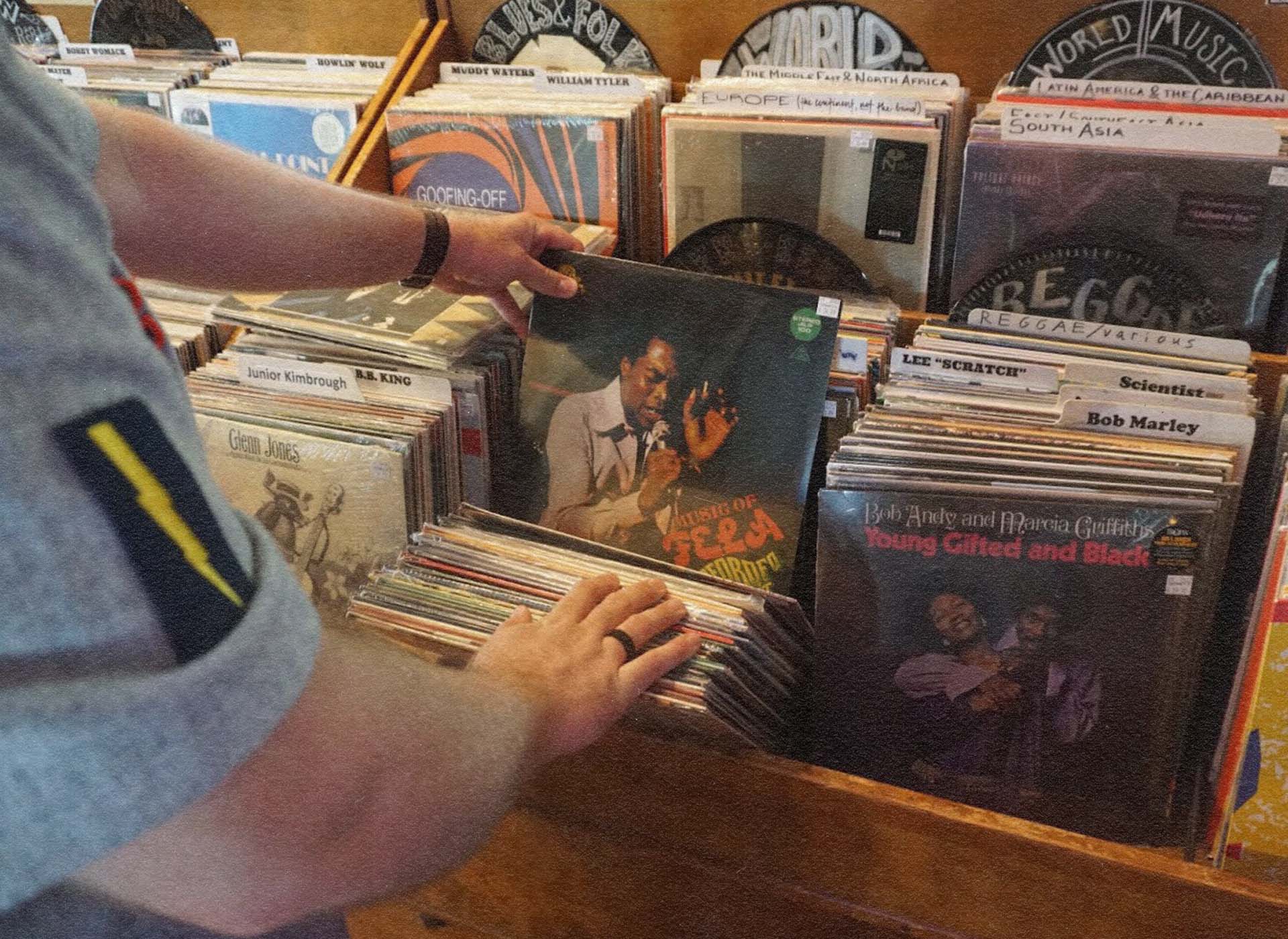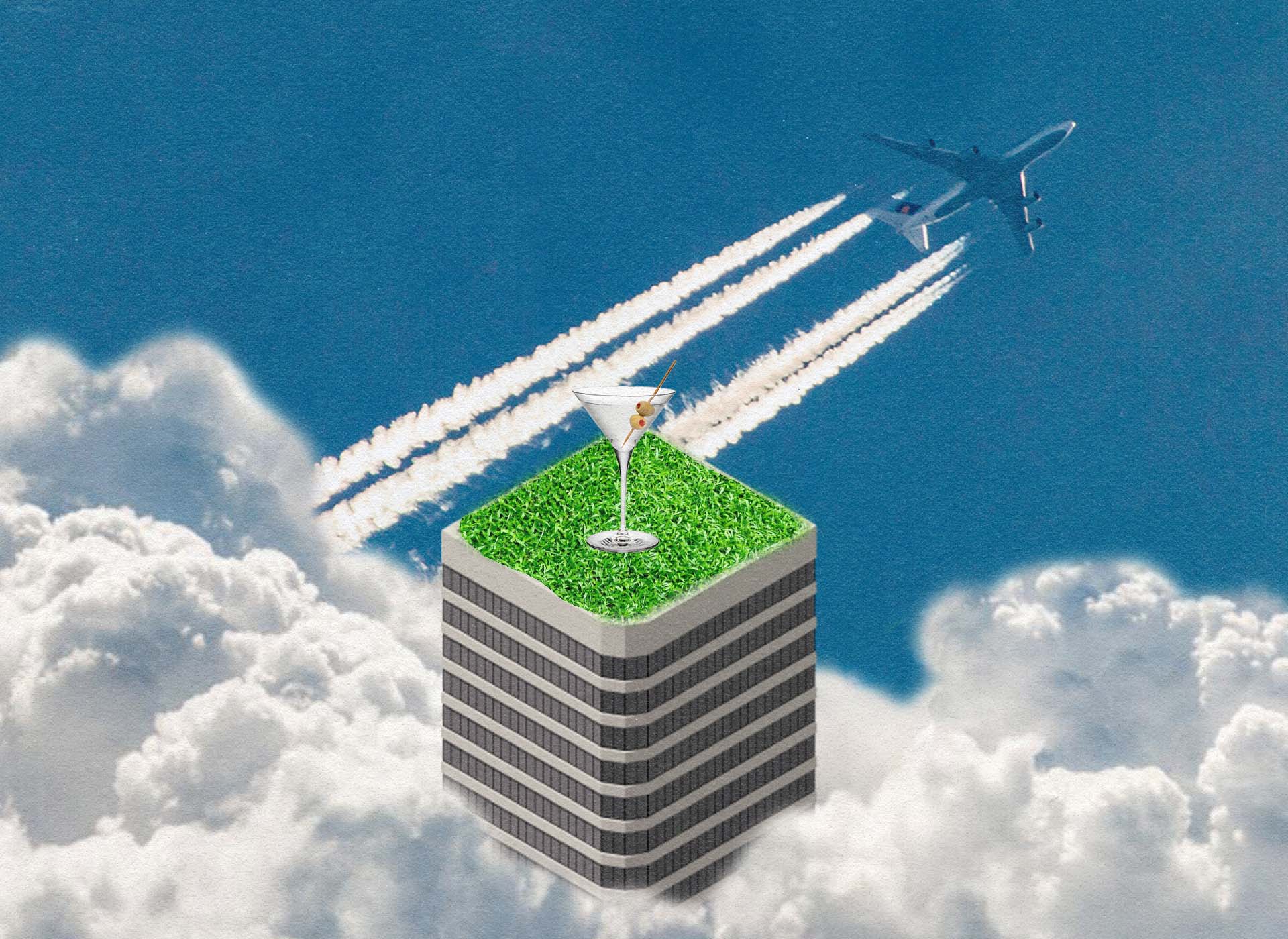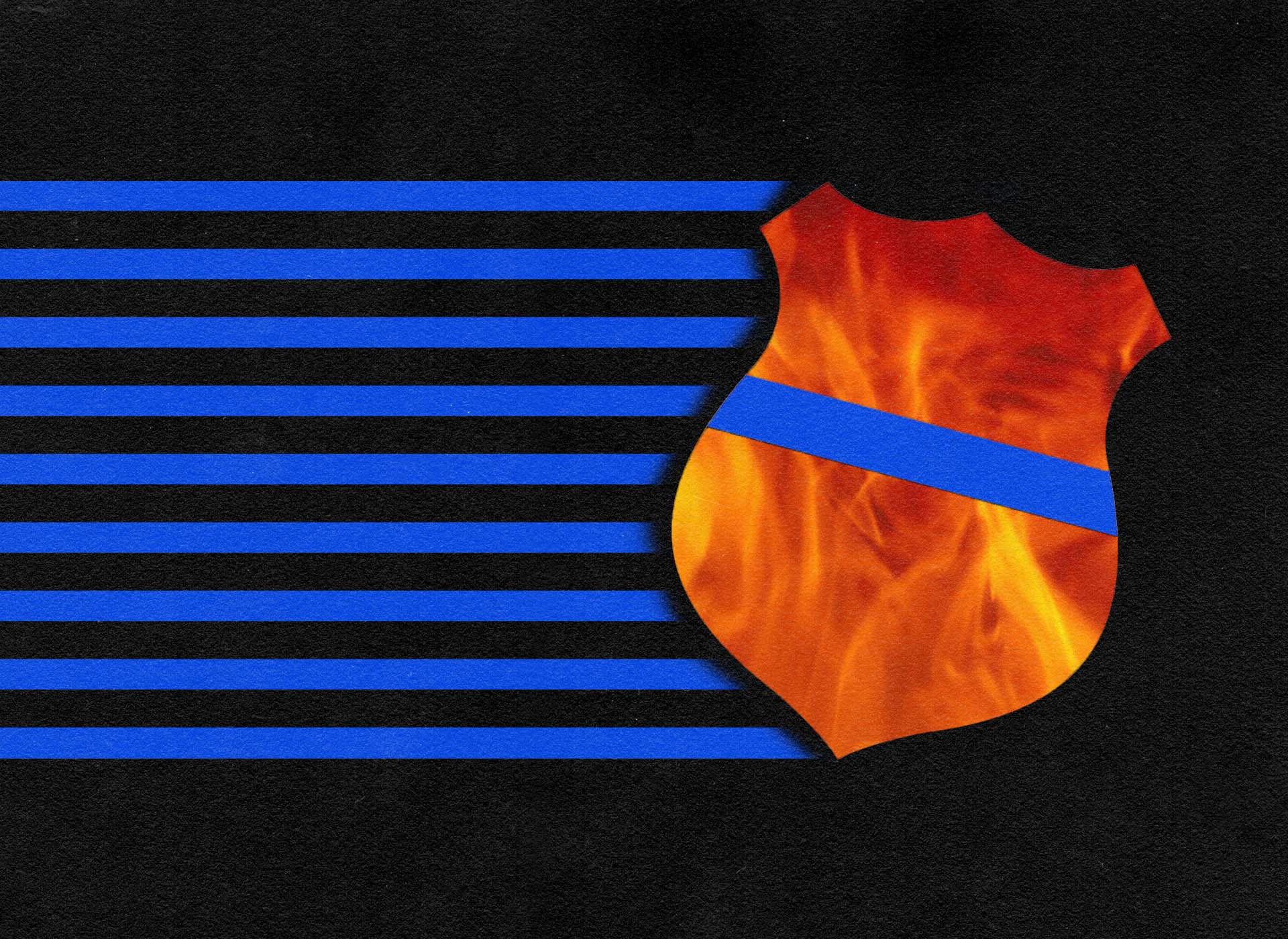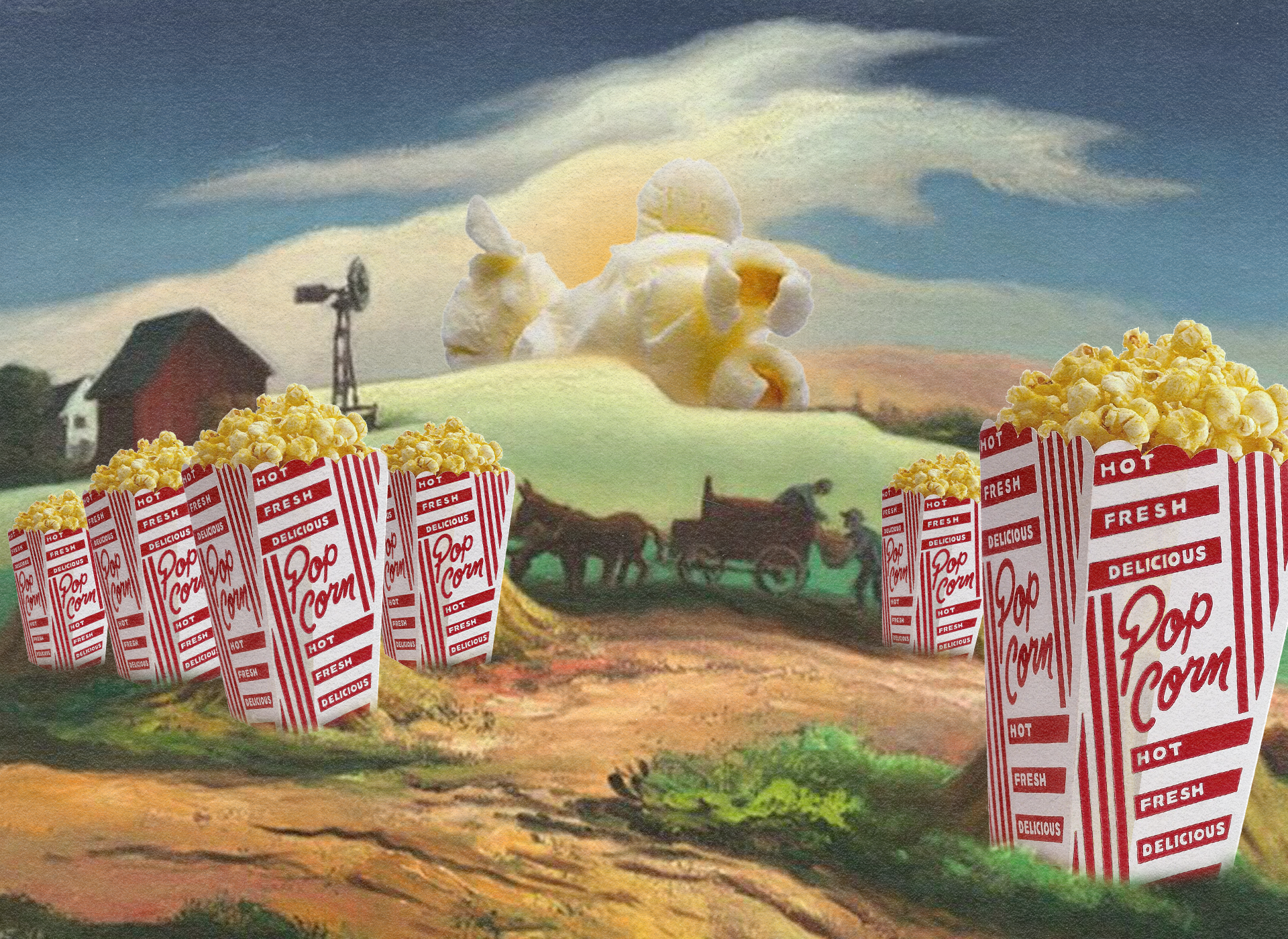 Around the Web
❃ The Sugar Babies of Stanford University From overnight social media fame to sugar-baby side hustles, america's elite young women are changing the rules of sex and class
You May Also Like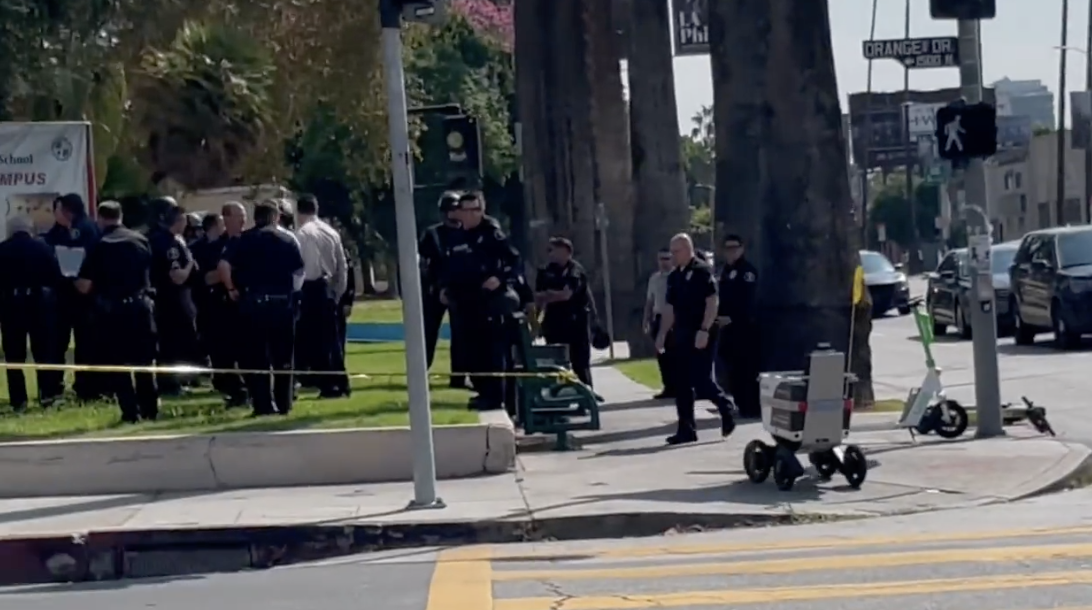 Words of Wisdom
"Patience is a conquering virtue."

Geoffrey Chaucer
Today's newsletter is brought to you by Megan Podsiedlik (Nashville), Edward Landstreet (Local Noise), and Davis Hunt (everything else).