No. 345: No Risk, No Reward
⁂ Nashville's Alt-Daily ⁂ Adventure · Council Calamity · Food Freedom · Film Rundown · Much More!
📰 Here's what we're talking about today:
Intro Davis wonders what "adventure" means in the modern world.
Nashville Megan details the latest thrust of Metro Council in their attempt to subsidize out-of-state abortions with taxpayer dollars.
Elsewhere Geneva DeCobert introduces us to the new Food Freedom Act which liberates farmers and local food producers.
And More! Our weekly film rundown—Nashville Film Festival edition—if you want to get out to see a flick.
Good morning, everyone.
A good essay caught my attention this morning. Titled 'The Least Interesting Generation', it goes into how and why men today are significantly less adventurous and risk-taking than their forbears. To make this point, it details the varied biographies and storied lives of characters like McQueen, Hemingway, and Jack London.
While these characters are obviously outliers, to hear it briefly from your grandfather or anyone from the "old world" prior to the predominance of mass communication, you do get a sense that things were freer or, at minimum, more relaxed. By comparison, climbing Mount Everest today seems safer than hearing about your Grandfather spending two weeks backpacking through the woods living solely off the fish he caught and drinking water out of random ponds without filtering it.
To start, the author details the life of Steve McQueen:
Before Steve McQueen's 18th birthday, he had worked on a farm, joined a circus, sold pens at a traveling carnival, hitchhiked and rode the rails across the country, worked as a lumberjack in Canada, labored on a chain gang in the Deep South (punishment for the crime of vagrancy), served a short (and illegal — he was underage) stint in the Merchant Marine, and joined the Marine Corps for a three-year enlistment.
Different times, right? Nowadays, you can't turn off your cell phone for more than a day without people thinking you're dead in a ditch. Where's the risk? Where's the danger? Where's the excitement there? Today's idea of adventure is best approximated by running up a Roman legion's worth of debt to pay for a lifestyle far beyond your means and then being wracked by the constant anxiety that the bank is going to come and take it all away from you.
Much of the ennui that drives modern men to self-destructive ends has to do with the inaccessibility of real risk and danger. This state of affairs will not last forever. Nature will reassert itself.
Onward.
You can follow us on Twitter (@realpamphleteer), Facebook (@realpamphleteer), or Instagram (@realpamphleteer) for additional content.
Also, be sure to check out our podcast. Available wherever you get your podcasts.
Thanks for reading.

❍ DAVIDSON CO. TAX DOLLARS FUND OUT-OF-STATE ABORTIONS?
Just a quick reminder that next Tuesday, October 4th, Metro City Council is voting on a resolution to grant taxpayer dollars to Planned Parenthood to fund out-of-state abortions.
THE ABORTION LEGISLATION
For the first time in Metro history, tax dollars might directly fund abortion. During the September 6th meeting, council members Porterfield and others introduced a resolution that would grant a half million dollars to pay Planned Parenthood.
Where are the funds coming from?
$300K is coming from Traffic Signal Maintenance Regular Pay
$100K is from Mayor's Office - Regular Pay
$100K is from Metro Council - Regular Pay
This money can be used for distributing safer sex supply kits, distributing information about abortion and reproductive health care, and services related to abortion navigation for individuals seeking abortion care in states outside of Tennessee.
WSMV reported that $150K is earmarked for out-of-state abortion accommodations. The legislation itself does not point out any specific allotment of money for out-of-state abortions. Instead, it creates a "Family Planning Services" account available as a grant to Planned Parenthood of Tennessee and North Mississippi with no actual parameters on how much of the funds are used towards the previously mentioned services.
THE POLITICS OF IT
During the introduction of the legislation, Council Member O'Connell took the floor and explained that discussions concerning the source of the funds are still in the works. Going into next week's meeting, O'Connell's statements seem more like lip service given that the proposed legislation on the docket for October 4th reflects no changes. The fund sourcing and the use of the funds remain exactly the same with no filed amendments.
WILL STATE LEGISLATORS TAKE ACTION?
Earlier this year, Rep. Tom Leatherwood (R-Arlington) sponsored a bill prohibiting local governments from sending funds to any "elective abortion provider" that performed more than 50 abortions in the previous year. The bill was reported by the Tennessean as "a direct response to a $25,000 Shelby County Commission grant for a playground at a Memphis health clinic."
"We're talking about taxpayer dollars here and taking money from people who do not support abortion, and spending their tax dollars on something they disagree with," Leatherwood said during an early March subcommittee meeting on the bill as reported by the Tennessean.
The bill passed on first reading in the House but did not become law. Given the fact that Leatherwood and others proposed the legislation to protect the First Amendment freedoms of tax-paying Tennesseans, it wouldn't be surprising if a similar bill appeared during this year's General Assembly in response to Nashville Metro City Council's resolution.
Planned Parenthood listed Leatherwood's legislation on their "Forced Birth Agenda" list.
YOU STILL HAVE TIME TO CONTACT METRO COUNCIL
The proposed resolution will be voted on during the October 4th meeting at 6:30 p.m. in the Metropolitan Courthouse. This is a resolution, not an ordinance. If passed next meeting, it will go into effect.
Council members sponsoring the resolution: Delishia Porterfield, Sandra Sepulveda, Emily Benedict, Ginny Welsch, Freddie O'Connell, Bob Mendes, Sean Parker, Tom Cash
You can contact your legislator by finding them on the Nashville government registry or by emailing the full council. [email protected]
HEADLINES
Despite slight uptick, gas prices in Tennessee are 7.42% lower than last month (Center Square) According to data from AAA, the average price per gallon was $3.193 per gallon, up slightly from the day before, which was $3.186. That's still 7.42% cheaper than the average price in the Volunteer State was a month earlier at $3.449 per gallon.
Walgreens ignored warnings about overprescribing opioids, Tennessee suit shows (Lookout) When every pharmacy in Southwest Tennessee refused to fill prescriptions from a McMinnville doctor under probe by federal authorities for peddling opioids to street dealers and addicts, Walgreens barred its pharmacists from rejecting them, records contained in a lawsuit reveal.
The Western Edge Exhibit Traces the Powerful Influence of Los Angeles Country-Rock (Scene) The brand-new Country Music Hall of Fame and Museum exhibit includes instruments, stage clothing, show posters, previously unseen photographs and more.
POLITICS
DEVELOPMENT

✿ FOOD FREEDOM, FINALLY
New Bill Benefits Small Businesses, and Our Home State • By Geneva DeCobert
Tennessee legislators passed a revolutionary new bill in July. The Food Freedom Act allows small food vendors operating under cottage law to sell their goods to any store in the state, as well as online, with little regulation. Cottage law operation means that the business is run from a domestic kitchen with no active permits or inspections. Now, many of these businesses can sell directly to retail stores which unlocks new lines of revenue and, for consumers, means a greater variety of locally produced food products.
THE BILL
The changes that come with the new law only apply to shelf-stable foods. This includes tons of dry goods from fresh roasted coffee and tea, to pasta, canned goods, condiments, and baked goods with no frosting. As long as the product doesn't require refrigeration and isn't going to spoil quickly, it can be sold anywhere within Tennessee state lines. This includes person-to-person, over the internet, and — most excitingly — at third-person vendors.
Only a few requirements apply beyond this, and they are simply a matter of careful labeling:
First, each label must have the producer's full name, address, and telephone number.
Second, the common name of the product contained.
Third, a list of ingredients in the product in order of weight.
And last, the statement, "This product was produced at a private residence that is exempt from state licensing and inspection. This product may contain allergens."
Done writing? That's it! The simplicity of the law allows for small, home operations across the state to sell more broadly than before. If you'd like to read more into the specifics of the Tennessee Food Freedom Act, you can do so here.
Continue reading...
⎈ CHART OF THE DAY: WHO PAYS TAXES?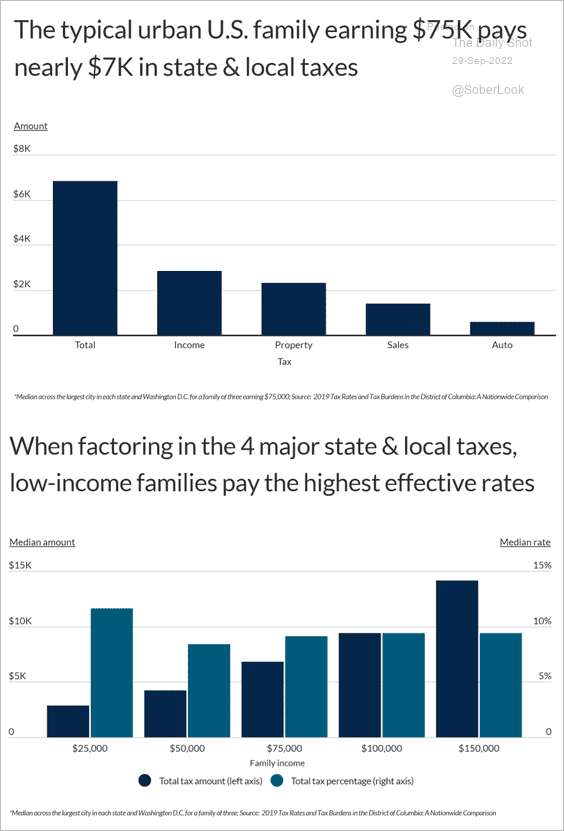 ⚔ MISSIVES ⚔

THINGS TO DO
View the full calendar here.
🍺 The Pamphleteer hosts Bar Hours on the third Thursday of every month (the next meeting is this Thursday, October 20th) at Lucky's 3 Star Bar from 6-8 PM.
🤠 Undie Fest - September 29th through October 2nd, 60 artists, 2 stages all at the Underdog in East Nashville.
👨🏻‍🌾 The Pamphleteer farmer's market guide.
⚔️ The Knights in Armor exhibit is running till October 10th at the Frist: European arms and armor from the renowned collection of the Museo Stibbert in Florence, Italy.
🎧 Listen to the Pamphleteer's Picks on Spotify, our playlist of the best bands playing in town this week.
TONIGHT
🏹 Bells Bend History Hike @ Bells Bend Park, 10a, Free, Info
+ It's TN archaeology month
🎻 The Cowpokes @ Acme Feed & Seed, 12p, Free, Info
🍻 Fridays by the River @ Shelby Bottoms, 2p, Free, Info
+ Biergarten
🏛 Musicians Corner @ Centennial Park, 5p, Free, Info
⛸ Predators vs. Lightning @ Bridgestone, 5p, $9+, Info
🍀 Live Irish Music @ McNamara's Irish Pub, 6p, Free, Info
🎸 Kelly's Heroes @ Robert's Western World, 6:30p, Free, Info
🎻 Gustav Holst's The Planets @ Schermerhorn 8p, $25 Info
+  Early 1900's orchestral suite, each movement is named after a planet
🎙 Marcus King Band @ The Ryman, 8p, $35, Info
𝓧 The Weekly Film Rundown: Nashville Film Festival Edition
For decades, The Nashville Film Festival drew movies fresh from Sundance and big-name guests like Oprah, Kiefer Sutherland, and SNL head writer Colin Jost while becoming a regular stop for indie distributors hoping to discover emerging talent at a nationally recognized, Oscars-endorsed event. Now the best it has to offer is an early look at the Elizabeth Banks abortion empowerment drama, Call Jane, a 35th-anniversary screening of Dirty Dancing, and the local premiere of Spirit Halloween: The Movie (yes, an actual adaptation of the popup store that temporarily occupies the old Stein Mart down the street each fall is an official selection of an organization that used to be one of the ten best film festivals in the U.S.).
Things just haven't been the same since both artistic director Brian Owens and exec director Ted Crockett headed for the hills back in 2017 and took their gifts for discerning taste and inventive event planning with them. Those with Oscar-bait sensibilities may have balked at Owens's knack for robust and revelatory international films (and are super stoked to see Call Jane we'd wager), but the fest still had something for everyone in those days. Its organizers also had the common sense to hold the event in one place rather than scatter screenings and panels all around town from TPAC and The Belcourt to The Franklin Theatre, the National Museum of African American Music, and the Virgin Hotel like its current iteration.
In less than four years, NaFF went from a calendar must every April that took over Regal Green Hills 16–and later the Hollywood 27–for a full ten days to an anemic mishmash of indies that have languished on the festival circuit for months and can barely fill the programming slate its new leaders have now reduced to a week. As recently as 2019, the festival still managed an impressive schedule, including early looks at films from American greats like Terrence Malick and Noah Baumbach.
Nothing in this year's lineup comes close to those offerings unless attendees are big enough fans of Tanya Tucker and Reading Rainbow to see feature documentaries about them. Still, there are in-person screenings, virtual options, and a Creators Conference that caters to every starry-eyed fame monger hoping to channel their extensive experience performing scenes from This Is Us at a Nashville-based acting school into superstardom. Learn about industry experience firsthand by attending the "Defining Women In Film & TV" panel featuring masters of craft like a Nashville director and her muse who make a movie every year that only gets into this festival and leaves anyone who still bothers to attend from out of town with the impression that our city's predominant filmmaking talent's greatest rival is a single dad in a Captain America t-shirt trying to class up the video he's shooting of his kid's middle school drama club production of The Outsiders with whip pans.
The fest's big get this year? A career retrospective for legendary songwriter Diane Warren that's just sycophantic enough to get her on a plane to Music City.
Whether its decline began with its more corporate makeover, wrongheaded push toward music industry pandering, or choice to predominantly hire programmers to select films who don't even live in the state is irrelevant. What matters is that we've lost the defining event that united a community in celebration of the arts and pointed Nashvillians toward a more culturally vibrant future. As Ms. Warren once wrote, "If I could turn back time, if I could find a way…"
Check out the full schedule and film lineup.
The Pamphleteer will dedicate a Twitter thread to the festival throughout its September 29-October 5 run. Check in with us to see what's worth a watch and what earned our ire.
NON-FESTIVAL NEW MOVIE RELEASES
Movie Milestone: Bros
Billy Eichner wrote and stars in this gay rom-com as a curator at an LGBTQ+ museum who falls in love with a hunky dude (Luke Macfarlane). The film is already being hailed as a cinematic landmark. As the lights come up and the credits roll, sit with yourself a second. Now you know what your dad felt when he saw 2001: A Space Odyssey opening weekend. Nothing will ever be the same.
Now playing in theatres.
Most Likely to Trigger Picture Day Trauma: Smile
A psychiatrist (Sosie Bacon) finds herself marked for death ala The Ring when a curse that may be all in her head leads to visions of those around her demonically smiling. More terrifying than a swipe through Tinder profile pics.
Now playing in theatres.
Not Quite Made Like They Used To, But Good Enough: The Good House
Sigourney Weaver stars as an alcoholic New England real estate agent who finds romance blooming with a local contractor (Kevin Kline) in a drama smart enough not only to avoid taking itself too seriously but also to reunite its leading duo for the first time since they starred in Ang Lee's masterful The Ice Storm 25 years ago.
Now playing at AMC Thoroughbred 20, Regal Green Hills 16, Regal Opry Mills 20, and Regal Hollywood 27.

RECENT ARTICLES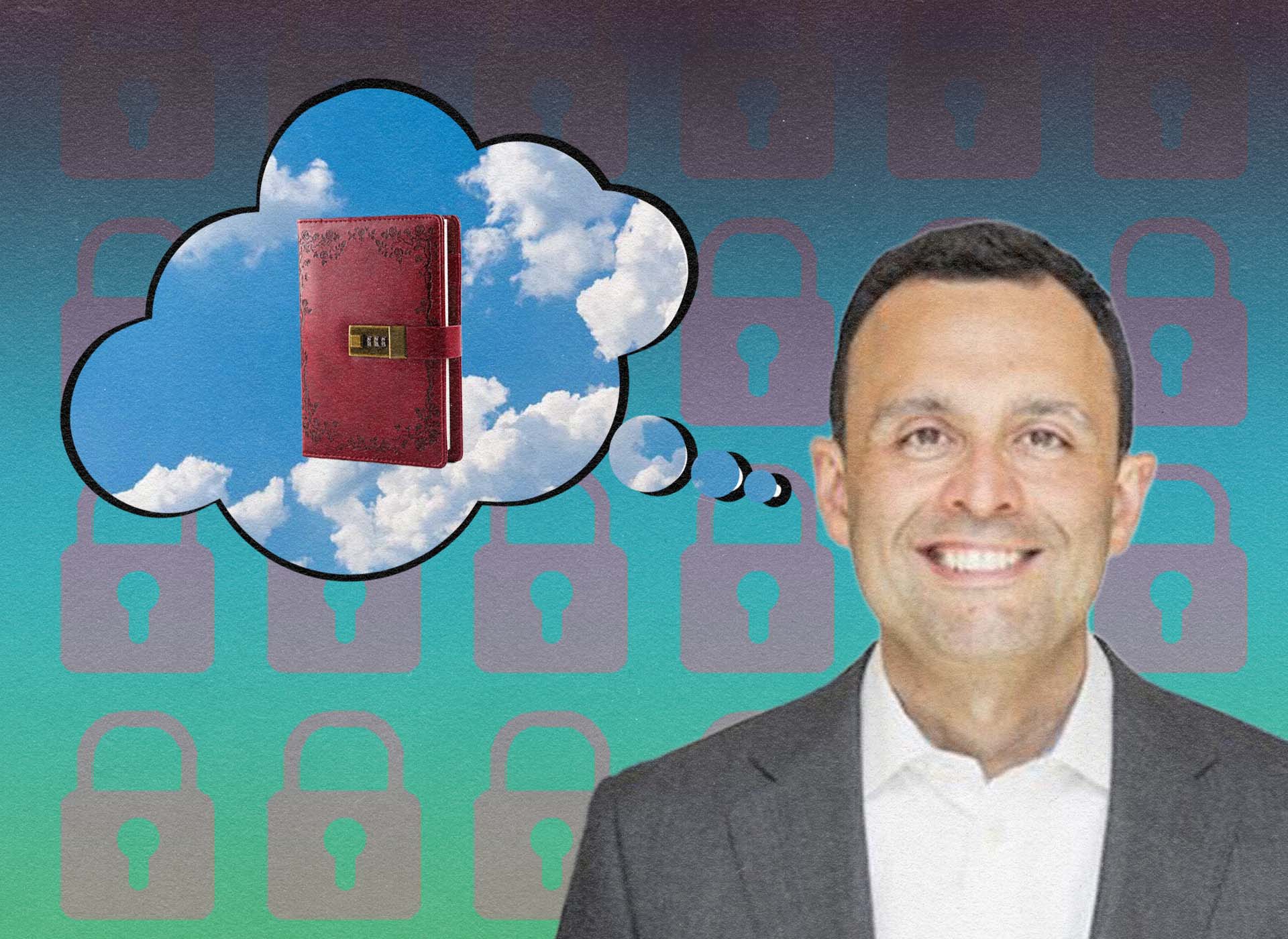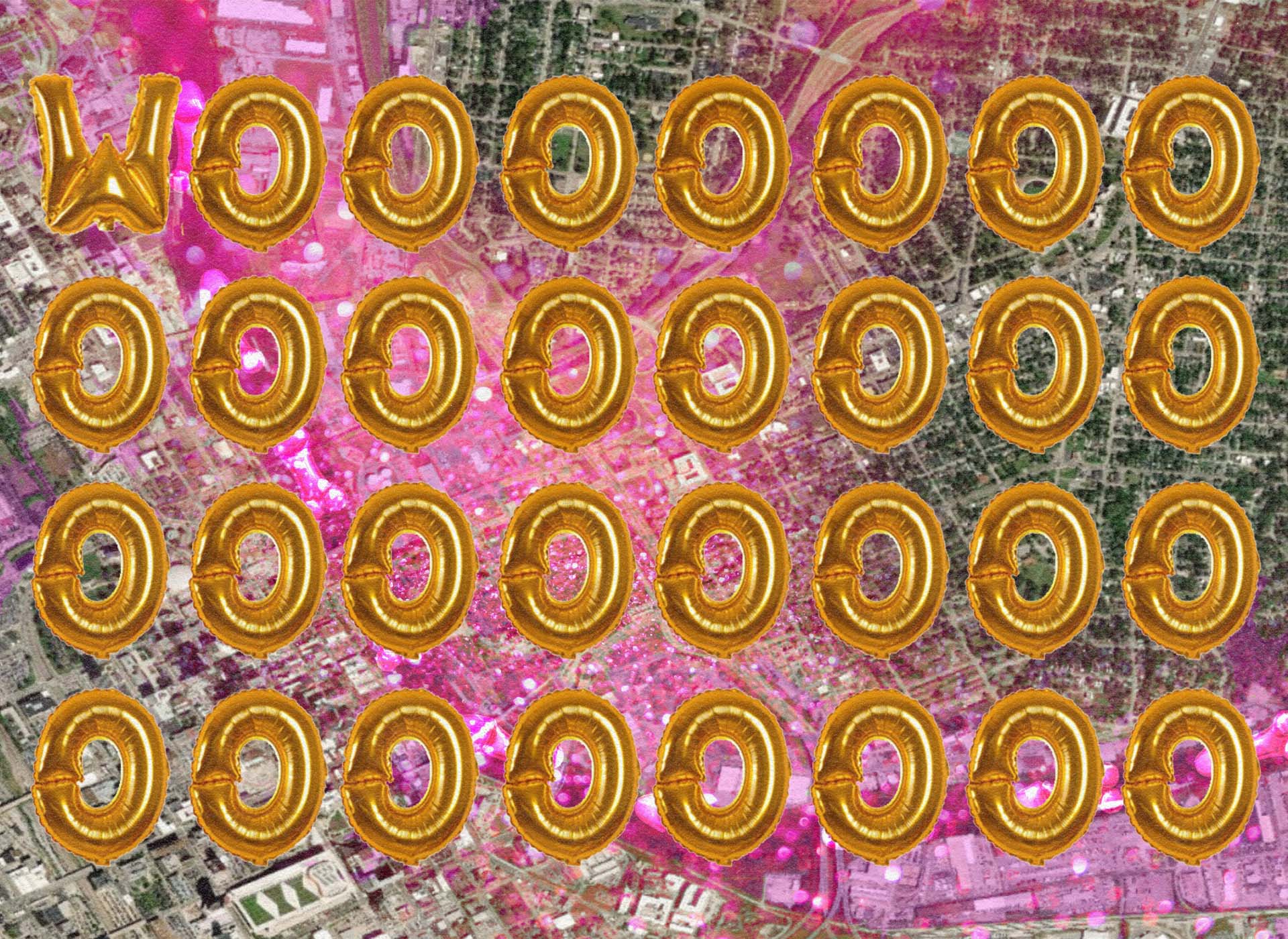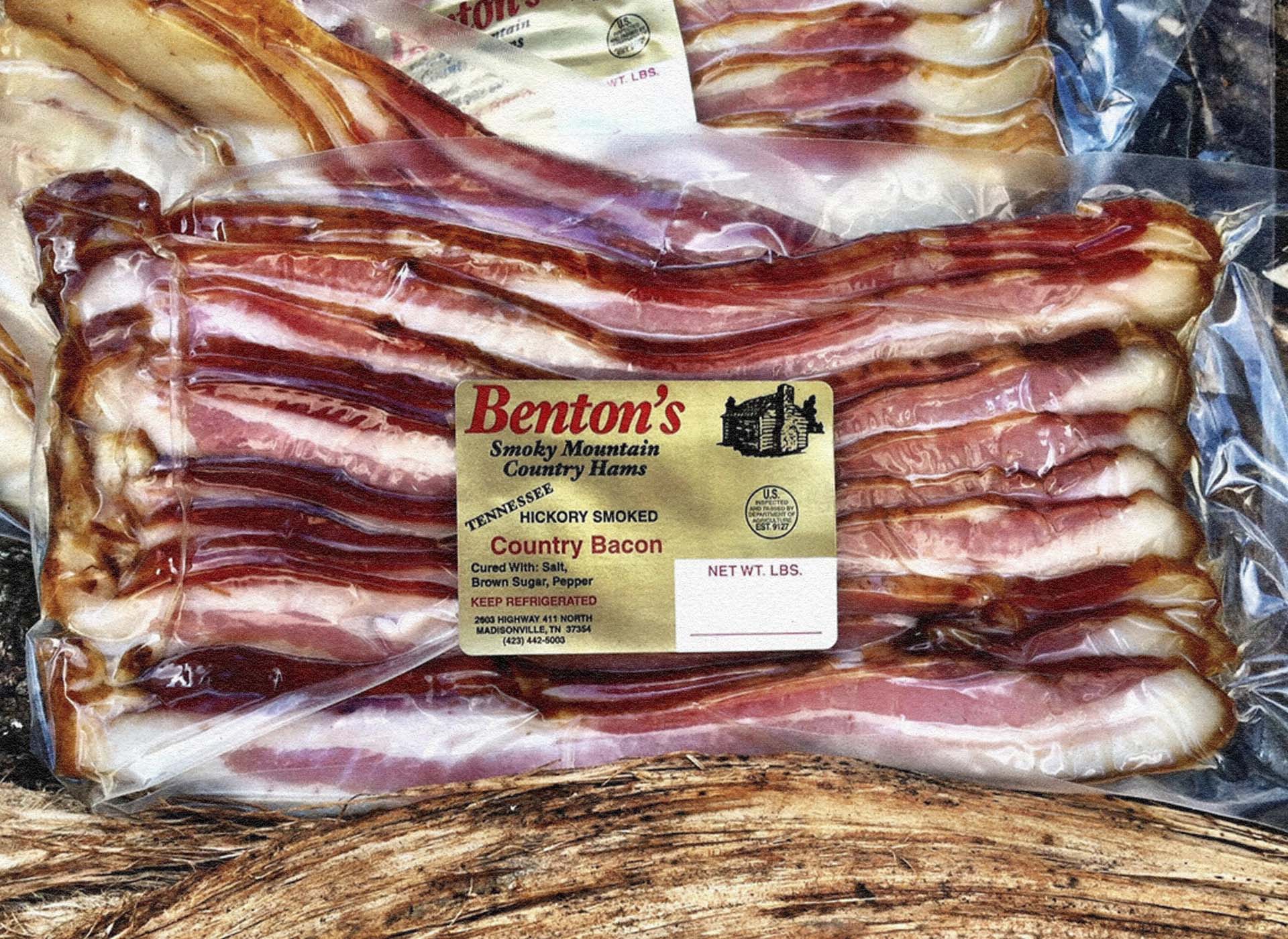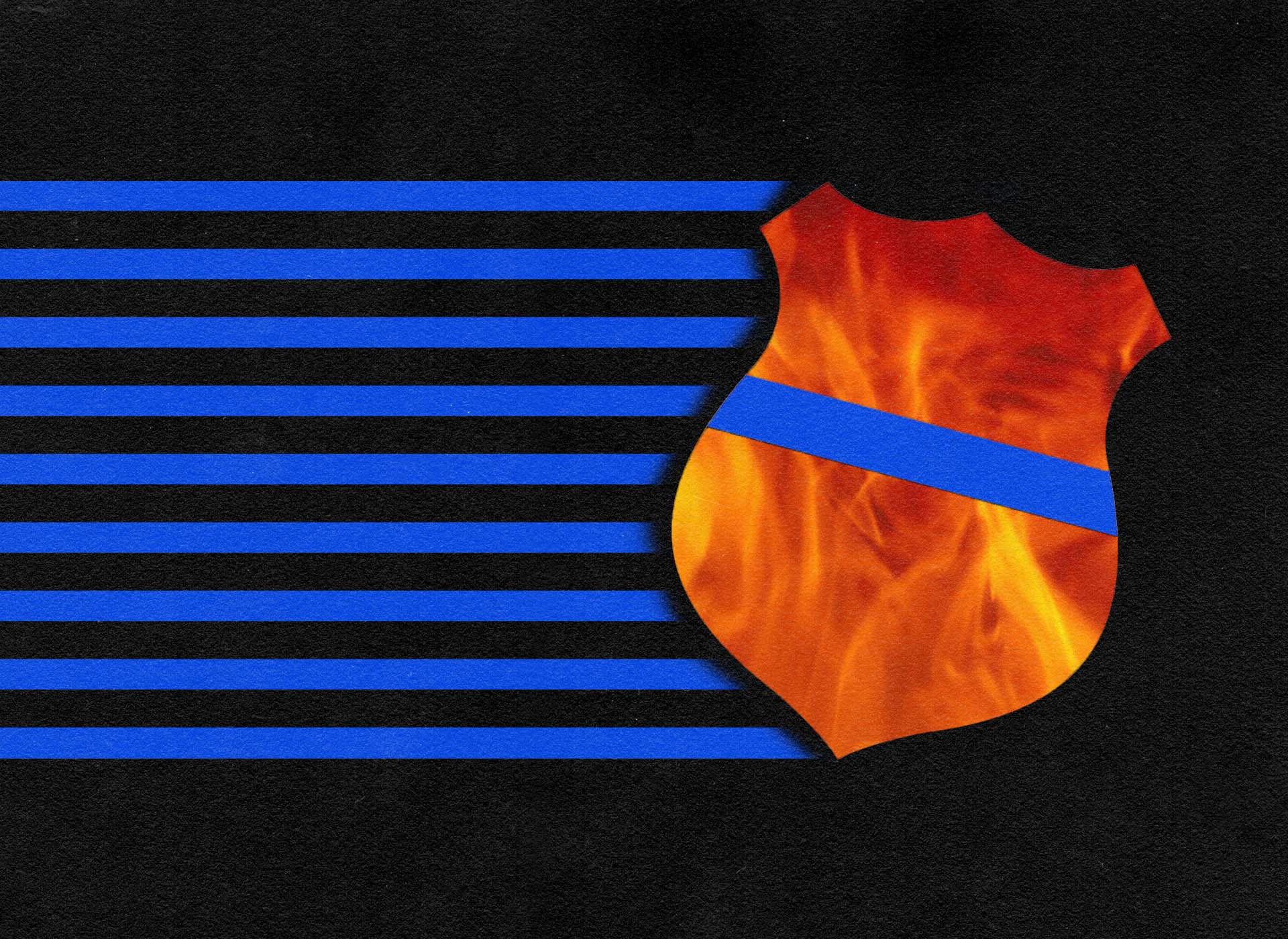 Around the Web
⌘ Middle Earth In The Content Economy Christopher Tolkien's Lament: Why J.R.R. Tolkien's Son Didn't Like The Peter Jackson Trilogy
Words of Wisdom
"You can't wait for inspiration. You have to go after it with a club."

Jack London
Today's newsletter is brought to you by Megan Podsiedlik (Nashville), Edward Landstreet (Local Noise), and Davis Hunt (everything else).