No. 361: On the Docket
⁂ Nashville's Alt-Daily ⁂ Bar Hours · Rally · · Capitol · Cocktails · Kate Bush · Much More!
📰 Here's what we're talking about today:
Nashville Megan gets us ready for the rally at the capitol today.
Elsewhere A cocktail recipe to get you through the weekend from Mike Wolf.
And More The BBC's 100 best live music performances.
Good morning, everyone.
Thanks to everyone who joined us last night for Bar Hours. I'm legally obligated to inform you that what happens at Bar Hours, stays at Bar Hours.  
In other news, we'll be covering The Rally to End Child Mutilation from the state capitol today. You'll be able to catch updates from us on Twitter and Instagram.
Onward.
You can follow us on Twitter (@realpamphleteer), Facebook (@realpamphleteer), or Instagram (@realpamphleteer) for additional content.
Also, be sure to check out our podcast. Available wherever you get your podcasts.
Thanks for reading.

⚑ Walsh's Rally To End Child Mutilation
Today, Matt Walsh is holding his "Rally To End Child Mutilation" at the TN state capitol in War Memorial Plaza located downtown in Nashville, TN. Walsh's event begins at 4 p.m. and includes a line-up of speakers such as Tennessee Senate Majority Leader Jack Johnson, Tennessee House Majority Leader William Lamberth, US Senator Marsha Blackburn, and former Democratic Congresswoman and 2020 Presidential candidate Tulsi Gabbard who recently announced her exit from the Democratic party and called for other "common sense, independent-minded Democrats" to do the same.
Supporters of Walsh's event aren't the only presence expected at War Memorial Plaza. Let's take a look at who is organizing counter-protests and how things have unfolded since Walsh called out Vanderbilt University Medical Center's (VUMC) Transgender Clinic.
THE PRO-TRANS COUNTER-DEMO
Security will be on high alert as people gather for the rally; an event put into motion after Walsh came out with videos exposing comments made by Dr. Shayne Sebold Taylor during a lecture series in which she stated that gender affirmation surgeries are "big money makers" and used that fact as a selling point to bring the practice to VUMC. Walsh's rally is set to clash with a counter-demo at War Memorial Plaza to "reject transphobia, protect trans lives, and eject the fascists." The counter-demo is set to take place from 2 p.m. to 6 p.m. allowing for their protesters to set up two hours before Walsh's event. According to the flier, the groups coordinating this event include the Middle Tennessee Democratic Socialist of America, the Elmahaba Center, Veterans for Peace, and Dignidad Obrera - Workers' Dignity.
Middle Tennessee Democratic Socialists of America is connected to the Red Door Collective; a name you may recognize from various reports of their activities in Metro City Council. Metro Nashville Councilman and self-proclaimed Democratic Socialist Sean Parker joined the Red Door Collective back in 2020.
Online, the description of the counter-demo event explains that Matt Walsh is a "self-proclaimed theocratic fascist" and that he will be joined by "hate speakers." Of course, Walsh has added the sardonic "theocratic fascist" label to his Twitter bio as a quip at the various labels he has accrued from the left.
TENNESSEE AG PROTECTS FREEDOM OF SPEECH
While local media outlets, progressive pastors, and other leftist organizations have called to silence Walsh and his "transphobic" followers, Tennessee's Attorney General took action alongside twelve other attorneys general last Wednesday to protect freedom of speech for those "who criticize irreversible transgender treatments for minors."
In a press release from the AG's office, General Skrmetti led the charge in countering a letter sent to the U.S. Attorney General Merrick Garland by medical organizations which called for "investigations and prosecution of those who criticize the medical establishment's current treatment of adolescent gender issues." Skmetti's press release specifically highlights that the "organizations called for the prosecution not just of those who commit or threaten violence against clinics, but also against those who "provoke" such threats."
The coalition of AGs led by Skrmetti stated that they do agree that "anyone engaged in violent crime or threats of violence should be prosecuted by the appropriate authorities but is equally adamant that the federal government cannot investigate or prosecute critics for their speech.  Even if criticism of pediatric transgender treatments might provoke strong reactions, it is still entirely protected by the First Amendment."
HEADLINES
POLITICS
DEVELOPMENT

▼ WEEKEND COCKTAIL: Persimmon Manhattan
From the forthcoming book "Cheer: A Liquid Gold Holiday Drinking Guide"
When English and Dutch settlers came to the New World, they were surprised to find an array of exotic fruit, especially in the Northeast and the South. Wild berries of many different varieties, grapes, plums, the banana-like pawpaw, and a mysterious fruit that seemed nearly inedible at first: the persimmon. While you're out perusing the local markets this weekend, keep an eye out for wild, local persimmons, which are best when left to completely ripen before using, especially if you're muddling them into a whiskey drink.
• 2 ounces rye whiskey (or any whiskey you enjoy)
• ¾ ounce Italian sweet vermouth
• 2-3 local persimmons, quartered
• 2 dashes of Angostura bitters
• Garnish: sprig of thyme
Begin by muddling the super-ripe persimmons at the bottom of a mixing glass. Then fill the glass with ice and add the whiskey, sweet vermouth, and bitters, and stir until well chilled.
Let the drink sit in the mixing glass for 5 minutes, then double strain into an old-fashioned glass with a large piece of ice, or a chilled coupe. Garnish with a sprig of thyme.
𝓧 CHART OF THE DAY: INCOMING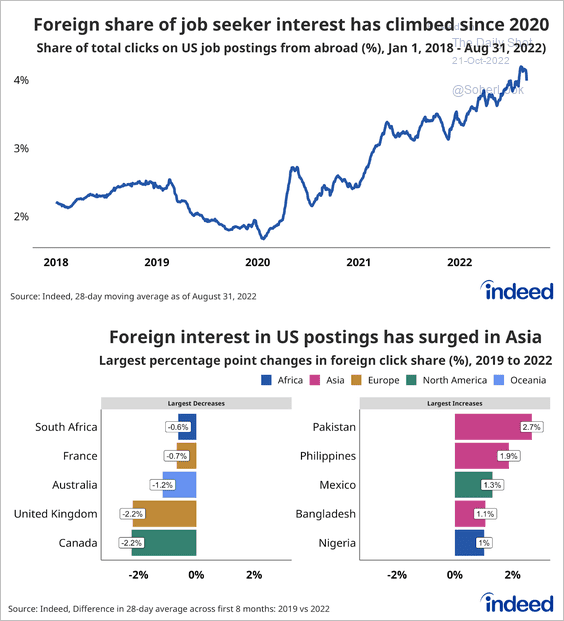 ⚔ MISSIVES ⚔

THINGS TO DO
View our full event calendar here.
👘 The Weaving Splendor exhibit at the Frist presents rarely seen Chinese, Indian, Japanese, Persian, and Turkish textiles drawn from the renowned collection of The Nelson-Atkins Museum of Art. Running until December 31st.
👨🏻‍🌾 Check out the Pamphleteer farmer's market guide.
🎧 Listen to the Pamphleteer's Picks on Spotify, our playlist of the best bands playing in town this week.
TONIGHT
📷 Flea Market @ Nashville Fairgrounds, 8a, Free, Info
🎻 The Cowpokes @ Acme Feed & Seed, 12p, Free, Info
🎙 Dee's Country Cocktail Lounge 6th Anniversary Bash @ Dee's, 3p, Info
🏛 Nashville Greek Fest @ Holy Trinity Greek Orthodox Church, 4p, $3, Info
🐷 Hendersonville Pig Fest @ Veteran's Park, 5p, $10, Info
🍀 Live Irish Music @ McNamara's Irish Pub, 6p, Free, Info
🎸 Kelly's Heroes @ Robert's Western World, 6:30p, Free, Info
🧛🏻‍♂️ Halloween Rave @ Emerson Hall, 10p, $10, Info
✹ WEEKLY FILM RUNDOWN: 10/20-10/26
The latest releases and special screenings hitting Music City this weekend
Must-See Elite Lampoon
Triangle of Sadness Ruben Östlund won his second Palme d'Or at Cannes with this satire of the uber-rich set on a luxury cruise. Amid the gross-out humor, zippy dialogue, and Woody Harrelson's turn as a maniac sea captain, expect Sweden's cinematic Jonathan Swift to provide some unparalleled commentary on the jet set as unsparing and hilarious as his art world indictment in 2017's The Square.
Now playing at the Belcourt.
Subpar Superhero Blockbuster
Black Adam Dwayne Johnson takes on the role of a DC Comics second stringer in this origin story co-starring Pierce Brosnan as Dr. Fate and Viola Davis as the bureaucrat from the Suicide Squad movies. One could either pay $12.50 to watch Warner Brothers distract fans from its inability to build a consistent comics universe or read the latest arrest reports for The Flash star Ezra Miller on TMZ for free. Your choice.
Now playing in theatres.
Much-Needed Throwback Trifle
Ticket to Paradise Julia Roberts and George Clooney reunite for this romcom about a divorced couple rekindling their affections during their daughter's wedding in Bali. Spend the weekend basking in the simple pleasures of star charisma. Then enjoy Billy Eichner's inevitable Twitter meltdown when he realizes the movie outgrossed Bros before it even opened.
Now playing in theatres.
Weirdly Well-Reviewed Doc
Eternal Spring After a good decade of The Epoch Times as the only media entity willing to cover China's persecution of the Falun Gong, this animated documentary about the religion's adherents hijacking a state TV station in 2002 has garnered attention from the likes of The Guardian and The New York Times. Regardless of whether such coverage is a mea culpa or an oversight, the movie deserves some audience attention before it gets lost in the holiday shuffle.
Now playing at AMC Thoroughbred 20.
Spooky Centennial
Nosferatu To celebrate the 100th anniversary of the German Expressionist adaptation of Dracula that Bram Stoker's widow never wanted you to see, The Belcourt presents a restored version of the silent masterpiece with a live score from Eve Maret, Dream Chambers, and Belly Full of Stars. The type of event a local art house was made for.
Monday, October 24th 8:00 p.m. Part of October Sucks @ The Belcourt.
Slacker's Paradise
Clerks III (hosted by Kevin Smith) The second sequel to 1994's Sundance sensation about listless Gen X cashiers came out in September, but filmmaker Kevin Smith finally brings "The Convenience Tour" to the Belcourt for two showings Tuesday. For those who've never seen the indie icon babble on in person, this is a chance to hear his self-deprecating take on his comedic legacy while he inspires his audience to quit whining and create.
Tuesday, October 25th at 4:30 and 8:30 p.m.

RECENT ARTICLES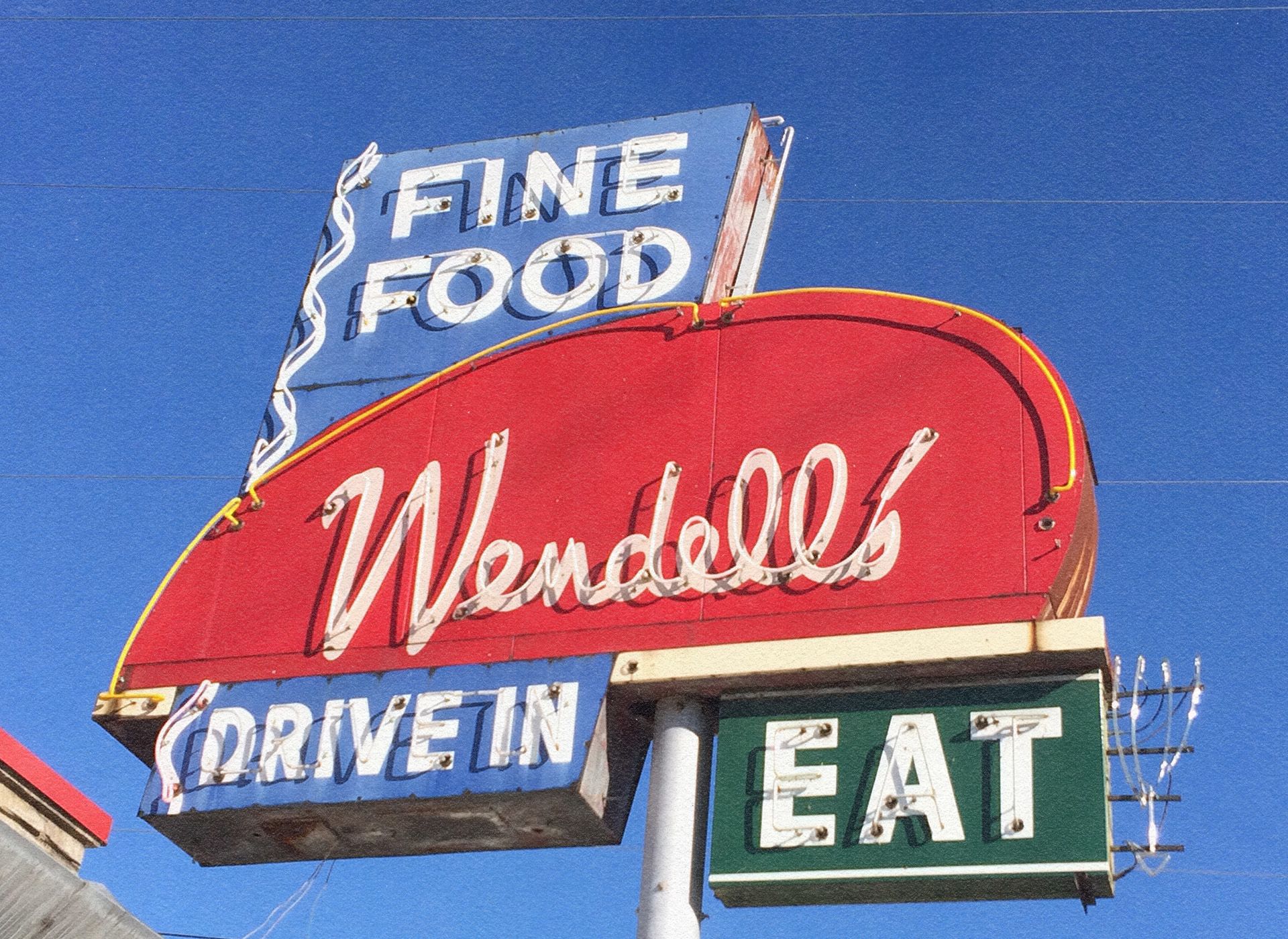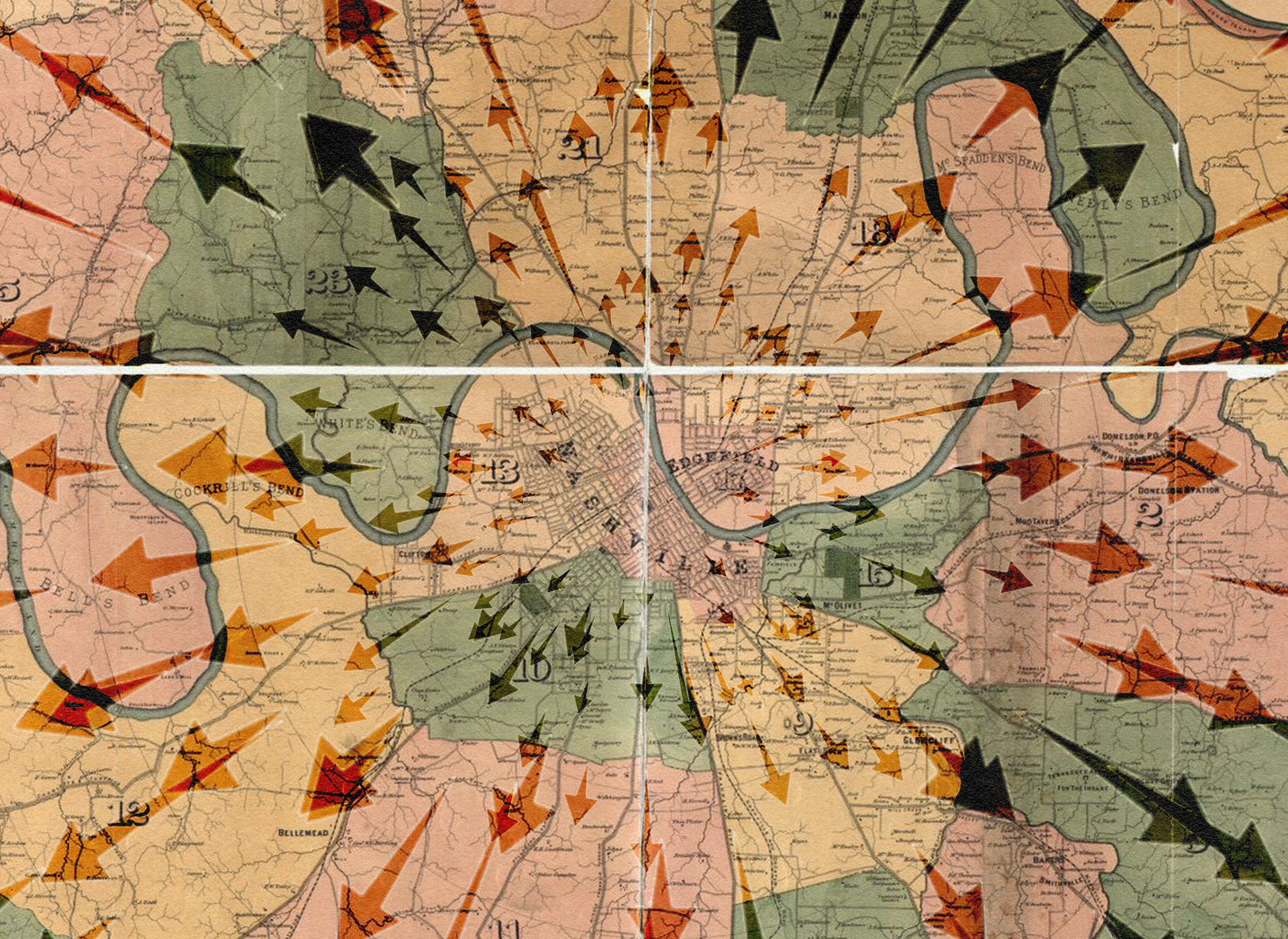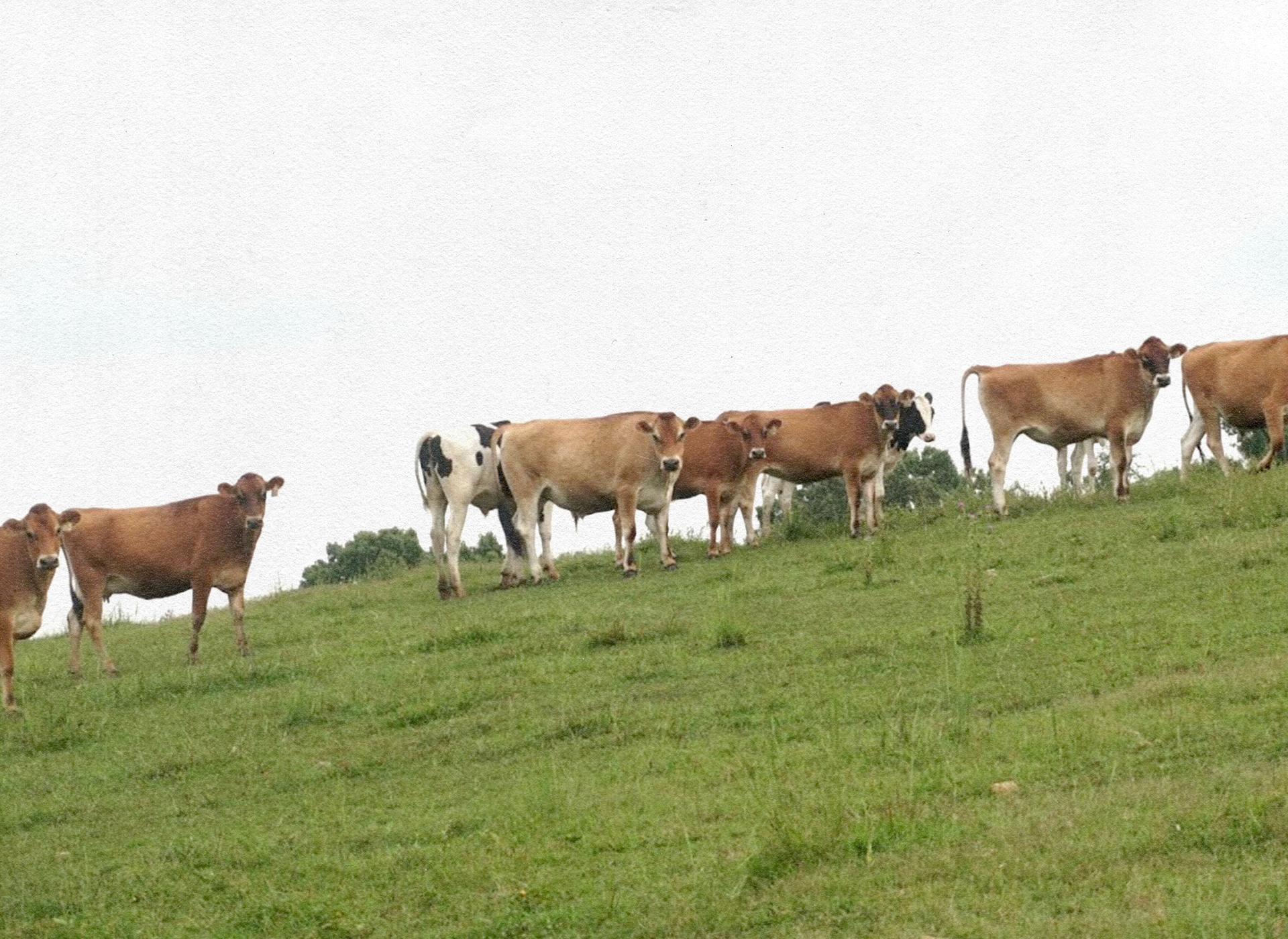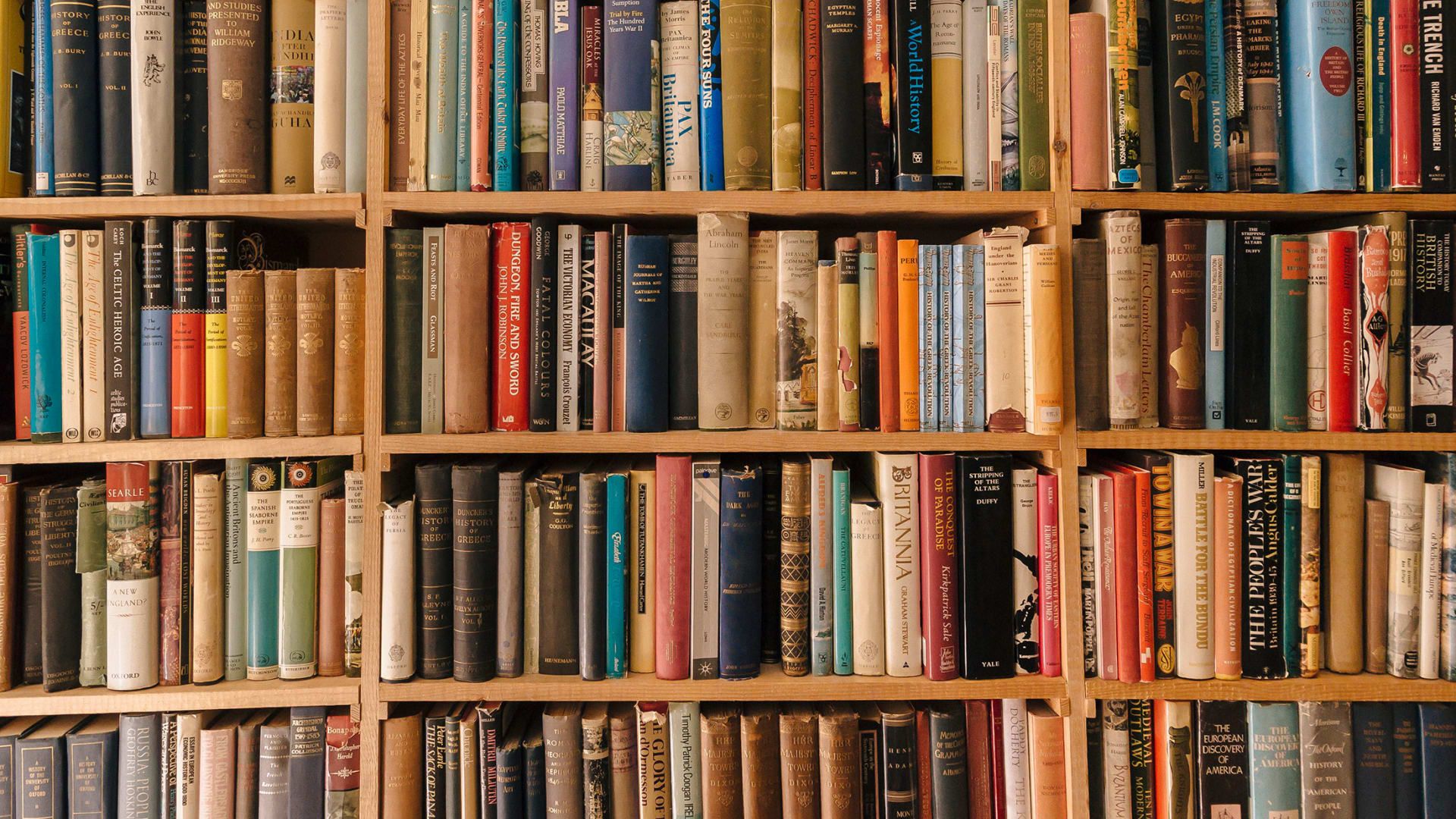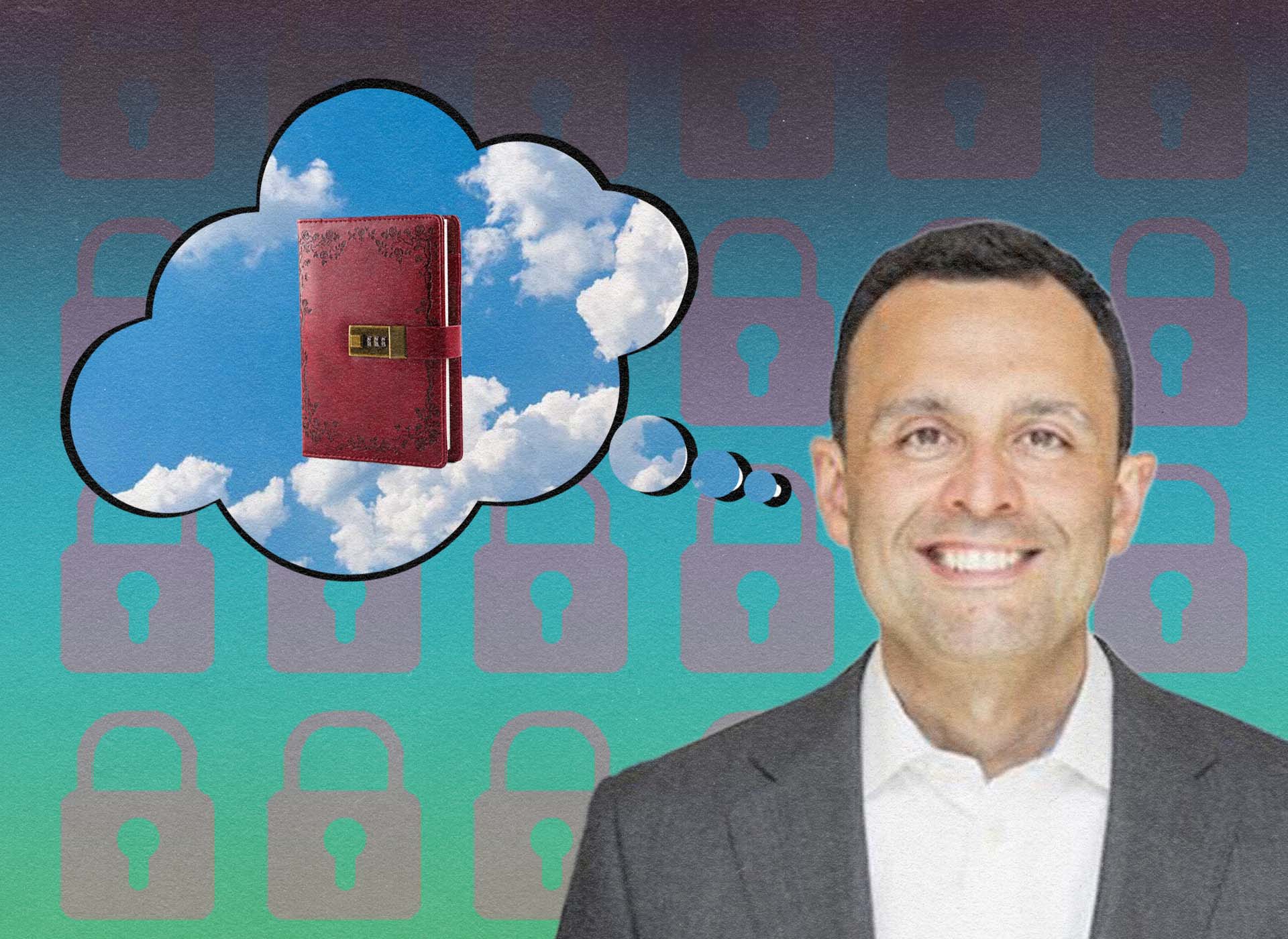 Around the Web
❒ It Takes a Village to Take Your Child Time to sharpen the pitchforks.
You May Also Like
Words of Wisdom
"Of all evil I deem you capable: Therefore I want good from you. Verily, I have often laughed at the weaklings who thought themselves good because they had no claws."

Friedrich Nietzsche
Today's newsletter is brought to you by Megan Podsiedlik (Nashville), Edward Landstreet (Local Noise), and Davis Hunt (everything else).