No. 393: Observe, Orient, Decide, Act
⁂ Nashville's Alt-Daily ⁂ Boyd · OODA · Pork Report · Water · Deep Space · Much More!
📰 Here's what we're talking about today:
Intro Davis elegizes famed military strategist John Boyd.
Nashville Megan takes a look at Beacon Center's latest Pork Report.
Elsewhere Geneva details a situation in East Tennessee where residents haven't had access to clean drinking water for years.
And More Don't forget to check out our Christmas gift guide.
Good morning, everyone.
John Boyd – military strategist, famed creator of the F-16, and lifelong rebel – had a bunch of interesting ideas. Born in 1927, Boyd's only combat experience came during the Korean War when, as a wingman in the now ancient F-86, Boyd didn't record a single kill.
This is only notable because his prowess as a pilot became apparent when, at the conclusion of the Korean conflict, Boyd rose to the top of his class at Fighter Weapons School. There, he earned the nickname "Forty-Second Boyd" for his ability to best other pilots in air combat maneuvering drills in under forty seconds.
When the Vietnam War broke out, Boyd looked forward to a storied career as a fighter pilot, putting his razor-sharp abilities to the real test, but his extracurricular activities got in the way. His work on energy–maneuverability theory captured the eyes of the Air Force, and instead of deploying him to the South China Sea, the brass asked him to stay home and flesh out his theory, culminating in the creation of the F-16.
Another key conceptualization verbalized by Boyd was what he called the OODA loop. Short for Observe-Orient-Decide-Act, the OODA loop canonized a strategic approach to conflicts. The only way to defeat an enemy, said Boyd, was to get through your OODA loop faster than him.
Boyd declared that the most crucial component of the loop was the Orient phase, saying:
The second O, orientation—as the repository of our genetic heritage, cultural tradition, and previous experiences—is the most important part of the O-O-D-A loop since it shapes the way we observe, the way we decide, the way we act.
The loop accounts for changes in a situation and requires that one restart his decision calculus when changing conditions demand it, if a combatant is able to Act frequently enough to disrupt conditions, then his enemy may never get the opportunity to Act, constantly Orienting around the new conditions the actions of his opponent create.
In other words, we can only properly orient ourselves if our understanding of ourselves within the greater context of a particular situation is accurate and grounded in reality. A wrongly premised Orientation will spoil the most crucial components of completing the loop and, in turn, defeating an enemy.
But Boyd's most salient lesson was expressed in the way he lived. After retiring from the military, only reaching the rank of colonel despite his enduring legacy, Boyd refused the trappings of a lucrative career advising the Pentagon, opting instead to seek freedom by reducing his needs to zero.
Beholden to no one, Boyd was free to do as he pleased. And so, he was able to refine his ideas around military strategy and distill them into presentations he offered to other members of the military. These presentations expressing Boyd's ideas formed the basis for American military strategy throughout the 70s and 80s, culminating in their employ in Operation Desert Storm in 1991 during the Gulf War.
Relentless action defined Boyd's life. He was a radical in this way, scorning the trappings of comfort and delusion for the opportunity and responsibility that comes with freedom. Boyd chose to do something instead of simply be someone. In his own words:
To be somebody or to do something. In life, there is often a roll call. That's when you will have to make a decision. To be or to do? Which way will you go?
Take one look around you and it will become abundantly clear that many, many people simply want to be someone. Though this is reflected in the way that people climb the political ranks, it infects almost every aspect of life. Boyd was a consummate doer, and it is because of his whole-hearted commitment to the duty that comes with action that I'm writing about him this morning.
Onward.
You can follow us on Twitter (@realpamphleteer), Facebook (@realpamphleteer), or Instagram (@realpamphleteer) for additional content. Also, be sure to check out our podcast.
If you like what we do here, please consider donating.
Thanks for reading.

♨︎ BEACON SERVES THE BACON 2022
It's the most wonderful time of the year. Yes, I'm talking about that time when the Beacon Center of Tennessee releases its annual Pork Report and spills the tea on all the frivolous government spending in the state. As usual they delivered and, to no one's surprise, quite a few government entities made the naughty list this year. The full report includes twelve incidents of wasted taxpayer dollars plus twelve suggested solutions. Let's take a quick look at some of those who made the cut.
QUICKVIEW OF THE BEACON REPORT
Right out of the gate, Beacon drops a bombshell: open records requests show that over $1 million a year in tax dollar funds are spent by elected officials to pay for lobbying efforts at the state legislature. (Which, as the center notes, is just downright insulting.) This became part of the conversation earlier this year when Gary Humble used it as political ammo against what he saw as a particularly hypocritical ethics bill.
HB1201/SB1005, which was passed into law this April, requires groups with 501(c)4 nonprofit status to report as a political campaign committee (PAC) if they spend over $5K for campaign material containing a state or local candidate's name in a primary or general election sixty days before an election. This, of course, delivers a blow to groups such as Tennessee Stands and Americans for Prosperity.
Also on the naughty list:
The state funded a contact tracing company (which had zero experience in the field) using $65 million in tax dollars before terminating the agreement.
Dresden Mayor Jeff Washburn commissioned architectural drawings for a building on property he knew the city wouldn't acquire, throwing away  $80,000 in taxpayer dollars.
Shelby County Schools spent almost $34 million in funds meant to "get students to return safely to the classroom and help them recover from learning loss" on "indirect costs." There is no information provided as to how this money was spent. Other West Tennessee districts used these types of funds for bare necessities: you know, like retractable bleachers, walk-in coolers, and virtual reality goggles.
A glut of emergency pallet pods– $1.2 million worth, to be exact–  remain unused in storage because "the pods in question were provided for emergency use during COVID and the state has not authorized their use for other purposes," according to a statement reported by FOX17.
As we've reported in the past, $500,000 of Davidson County taxpayer dollars went to Planned Parenthood to provide sex education and access to contraceptives. According to Beacon,  they found that money by taking away "[ninety-thousand] from the police department, and sixty-thousand  from the parks, library, transportation, and health departments, and smaller (by comparison) amounts from nine other departments."
After spending $700 million on government-run broadband, the city of Knoxville sued the streaming services Netflix and Hulu over its loss of revenue (apparently, a bunch of Knoxvillians decided to dump cable at once).  
Get the rest of the pork by reading the Beacon Center's full report, released this morning.
HEADLINES
POLITICS
Candidates emerge for Metro Council at-large seats (Post) For the five countywide at-large seats, potential candidates include Chris Cheng, Jeff Syracuse, Russ Pulley, Tony Chapman and Quin Evans Segall. Each has filed paperwork so as to land the opportunity to raise money, though the ballot qualification process is not yet open.
DEVELOPMENT

☁︎ THOUSANDS ARE WITHOUT WATER IN SEVIER AND JEFFERSON COUNTIES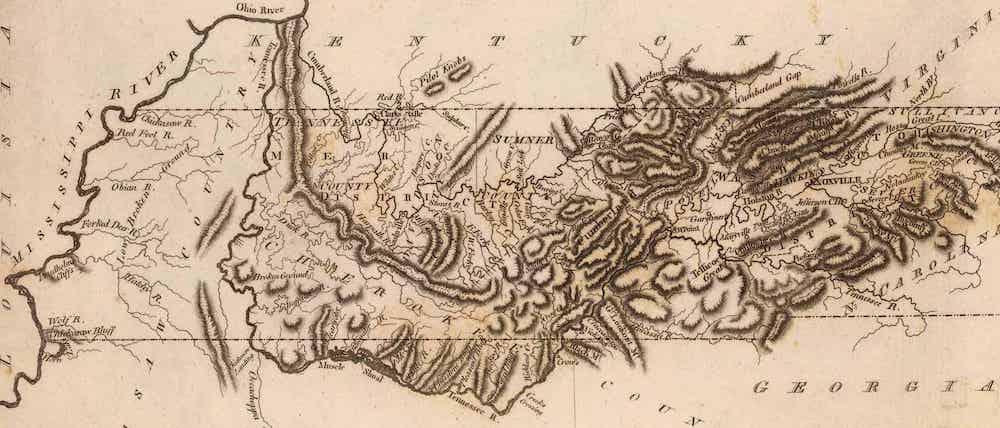 A combination of neglect and corruption has kept the residents of English Mountain from receiving clean drinking water
English Mountain is in the northeastern part of Tennessee, right in the foothills of the Smoky Mountains. The area is known for its spring, a major water source that releases two million gallons of water each day and is used by bottled water companies like English Mountain Spring Water Company (supplier of water to Cracker Barrel and Great Smoky Mountain National Park Visitor Centers). The people who live there, however, don't see much of it.
For at least a decade, due to poor management and a lack of infrastructure in the area, water utility pipes have been rusting out and falling apart. During more than half of the days in both 2021 and 2022, at least one person within the community had no water at all. When they are lucky enough to have water, the quality is questionable at best. Most of the time, what comes out of a faucet in English Mountain looks more like mud than anything one might drink. Fire hydrants have been running brown. Wells and taps across the area test close to the legal limit for iron, manganese, and colony counts of E.coli.
In the English Mountain community, which is mostly populated by people over the age of sixty, it is common to see tax paying citizens on canes and walkers bringing buckets to a pond and kneeling to fill them so they can flush their toilets that day. Many living on the mountain travel forty miles to shower at truck stops and use coin laundry. The water situation has been in decline for at least a decade, with no signs of change to come.
Patricia Rogers moved to the mountain in 2012 after her son tragically died in a car accident. When her other son wanted to visit this Thanksgiving, she had to turn him down: there was no potable water in her house. This kind of story is all too common for residents in the area who were out of clean water for eleven days over Christmas 2020. The following January, they went nine days without. In July, some were without water for nearly six weeks.
Continue reading...
---
𝓧 CHART OF THE DAY: CRATERING WAGES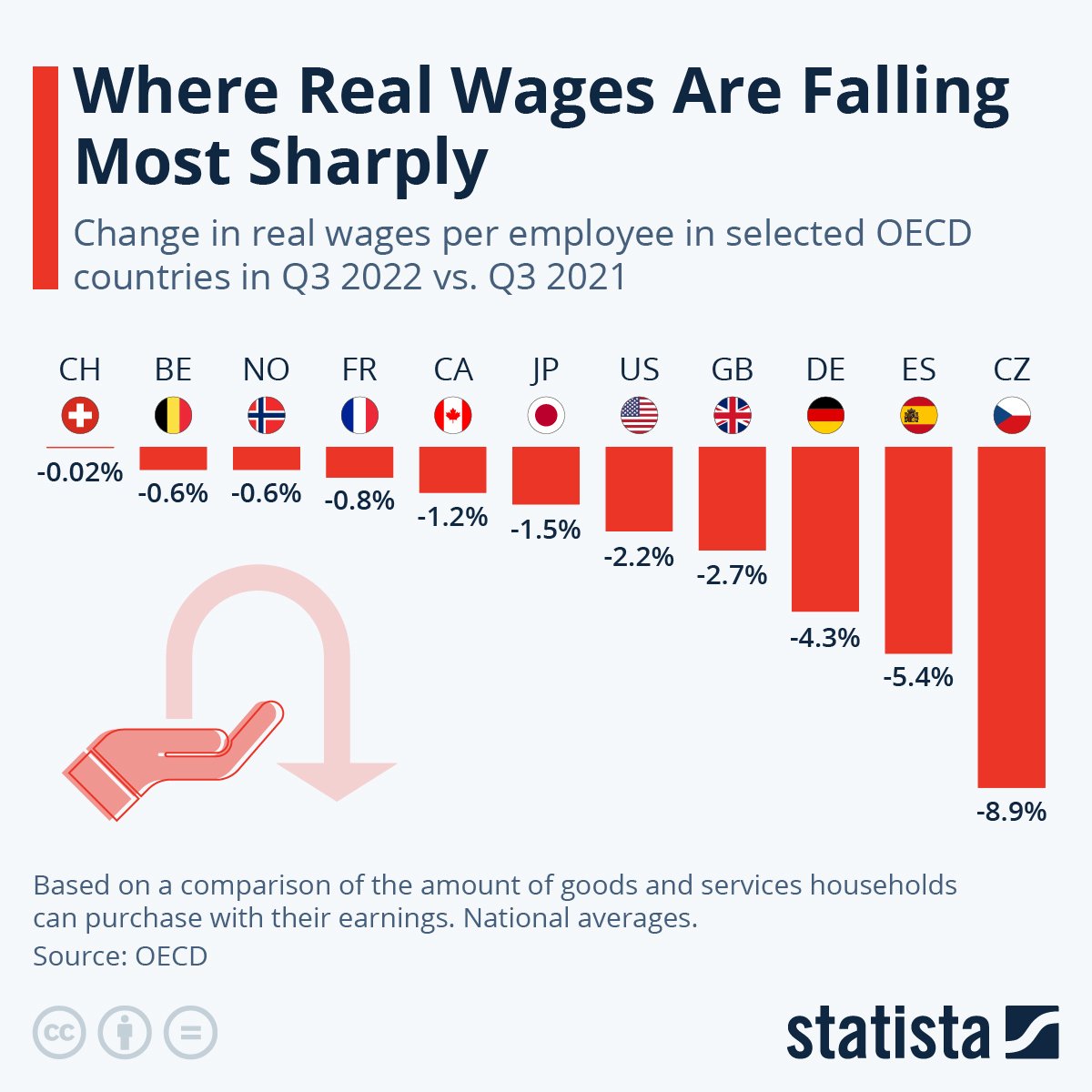 ⚔ MISSIVES ⚔

THINGS TO DO
View the full calendar here.
👨🏻‍🌾 See your best options for winter farmer's markets on our farmer's market guide.
🎧 Listen to the Pamphleteer's Picks on Spotify, a playlist of our favorite bands in town each week.
🌮 Nashville Taco Week is running from the 5th to the 11th. Cast your vote for the best taco in Nashville.
Check out the following Nashville event guides...
🎄 Christmas events
✨ New Years parties
⚽️ World Cup watch parties
TONIGHT
🎺 The Will Padgett Quintet @ Rudy's Jazz Room, 6p, $12, Info
🎻 Bluegrass Night @ The American Legion Post 82, 7p, Free, Info
🤣 Louis C.K. @ The Opry House, 7:30p, $35, Info
ON THE RADAR
🎸 Widespread Panic @ Bridgestone, 12/30-31, Info
🎻 Sierra Farrell's NYE Circus Spectacular @ Brooklyn Bowl, 12/31, $35+, Info
🎻 Chopin & Rachmaninoff @ The Schermerhorn, 1/6-8, $43+, Info
+ Chopin's Piano Concerto No. 1  &  Rachmaninoff's Symphonic Dances
🎸 Tedeschi Trucks Band @ Ryman, 1/23-25, 8p, $49.50, Info
🎻 Billy Strings @ Bridgestone, 1/24-25, 8p, $TBA Info
🎻 Billy Strings @ Ryman, 1/26, 8p, Info
+ Only eligible if you purchased a ticket to one of his previous nights' Bridgestone shows
🎙 Weyes Blood @ Brooklyn Bowl, 2/22, 8p $23+, Info

NEW PODCASTS
In Conversation: Texas Slim (The Beef Initiative) (Listen)
RECENT ARTICLES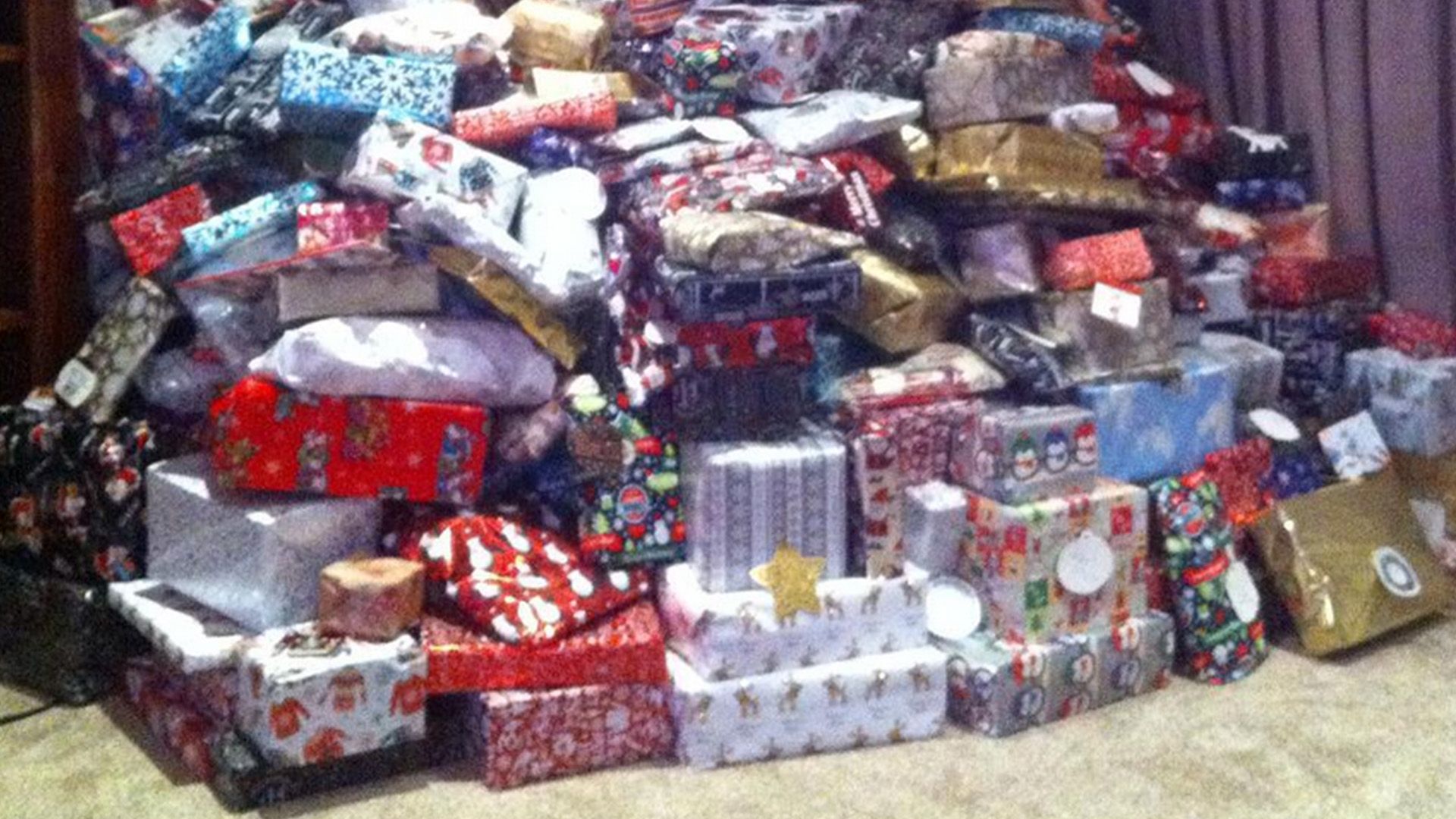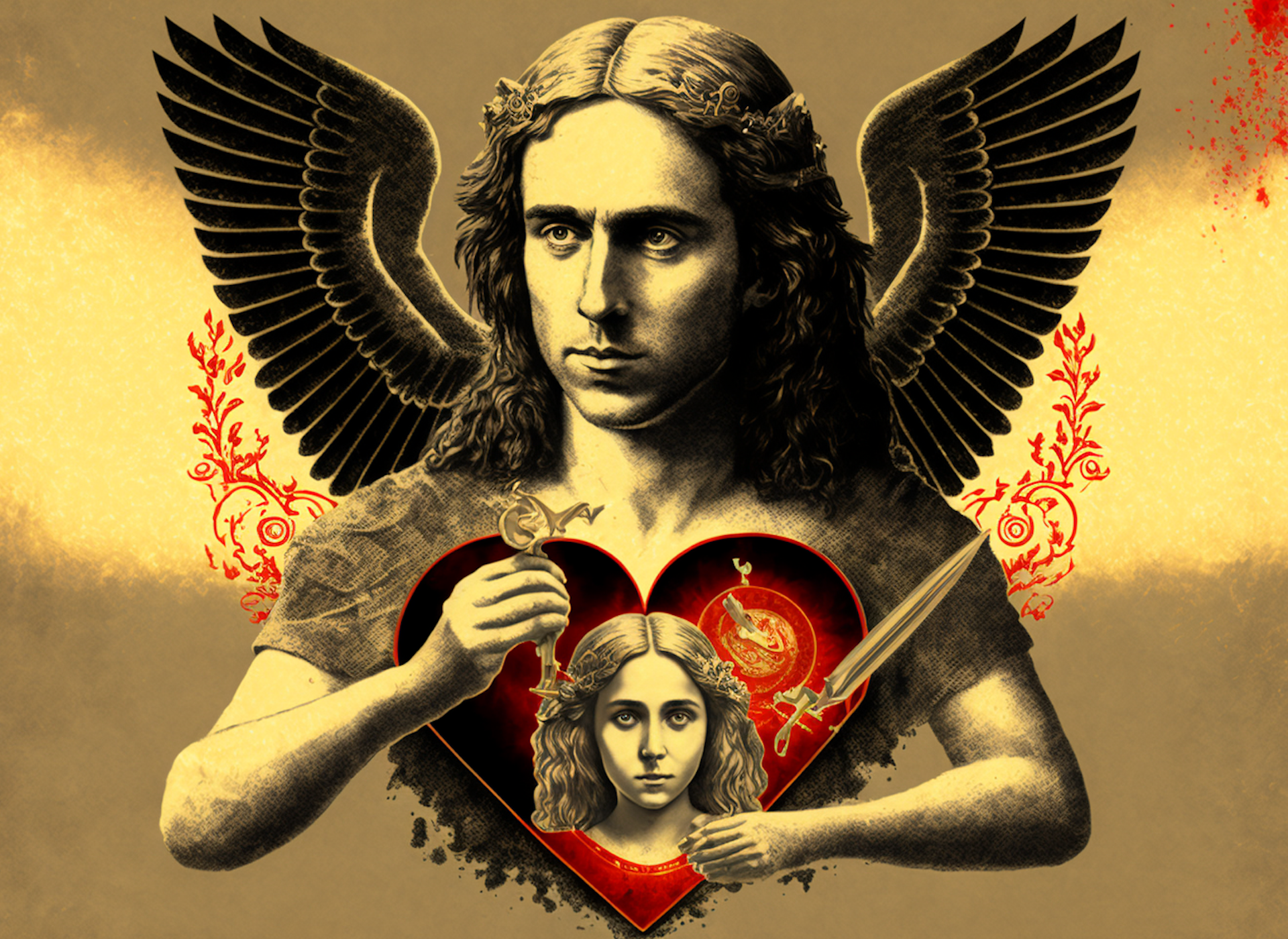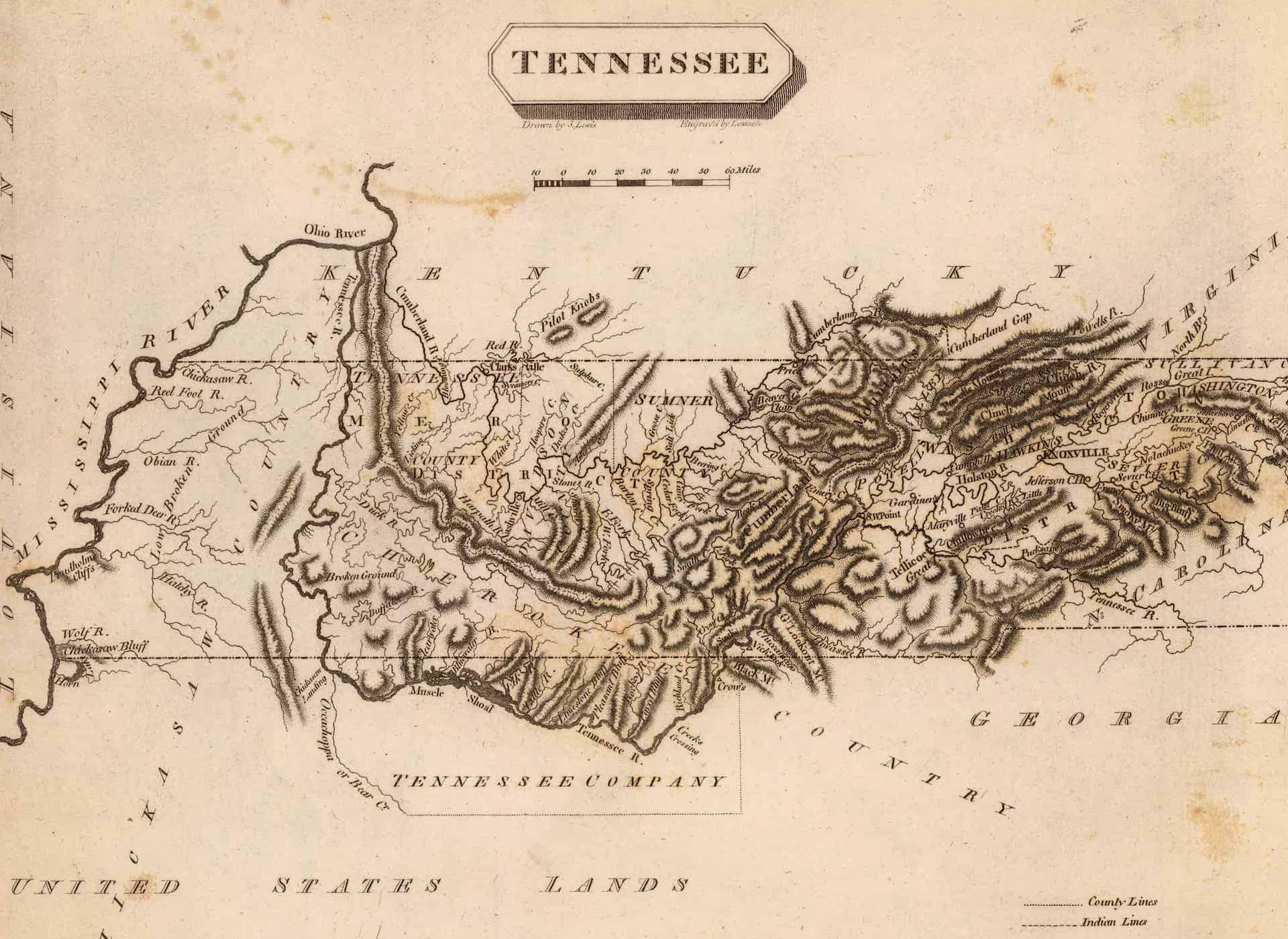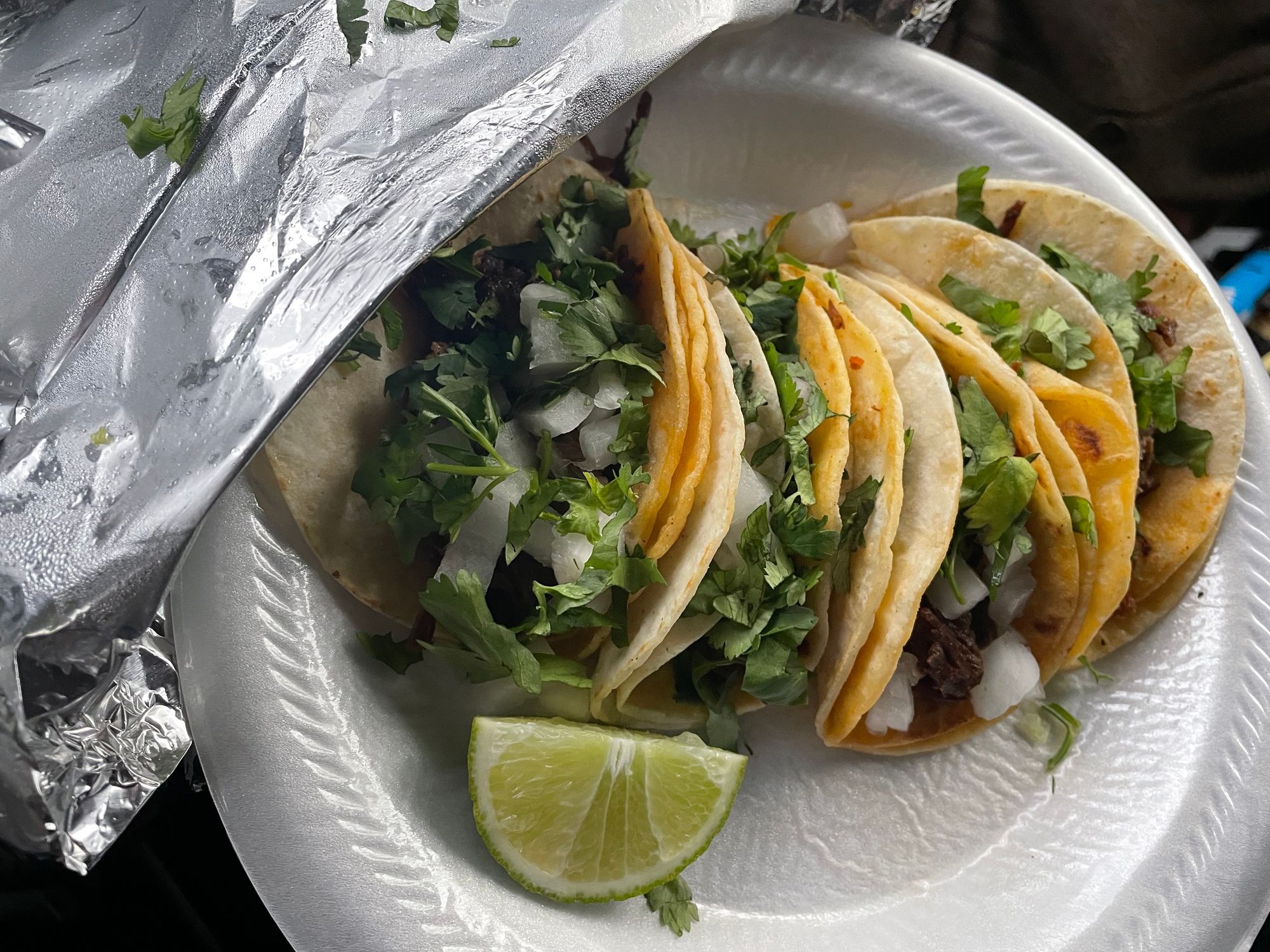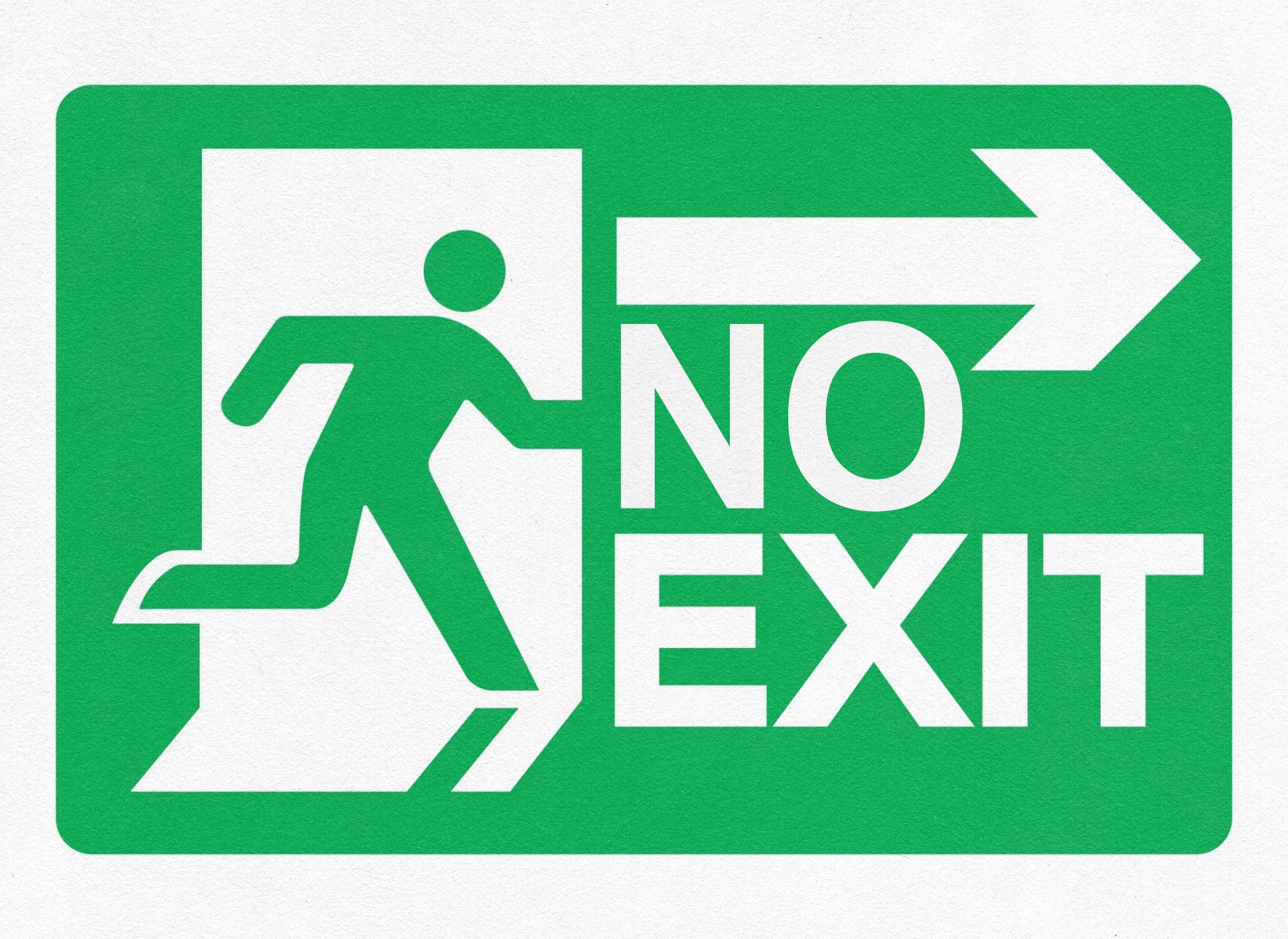 Around the Web
In his (quite good, if very incomplete) book Live Not by Lies, Dreher gushes endlessly over dissidents in Eastern Europe who were Left, even anti-Christian, but worked with Christians to oppose Communism. You can be sure if there had been any individuals "too far Right" under Communism, Dreher would note approvingly if they were excluded from joint action to overthrow Communism. After all, better Red than unacceptably Right.
This necrotic tendency has, I think, several explanations. One is the strange attraction on the English-speaking Right to what I call Scrutonism, after the late Roger Scruton — the intense desire to be a beautiful loser, nostalgic and fearful, to muse in decayed English churchyards about the people who once lived there, leaving nice gravestones, and to comment on the spectacular sunset, while just up the road Muslim invaders are raping your daughters with the cooperation of the authorities, about which you do nothing, much less what should be done. Scrutonism actually began with William F. Buckley, that Judas, who in hindsight we can see deliberately led the American Right into a box canyon, swiftly spiking any gun that seemed as if it might be effective in the war waged by the Left on decent America for over a hundred years.
Source: No Enemies to the Right?
IM1776, 13 December 2022, Read Online
You May Also Like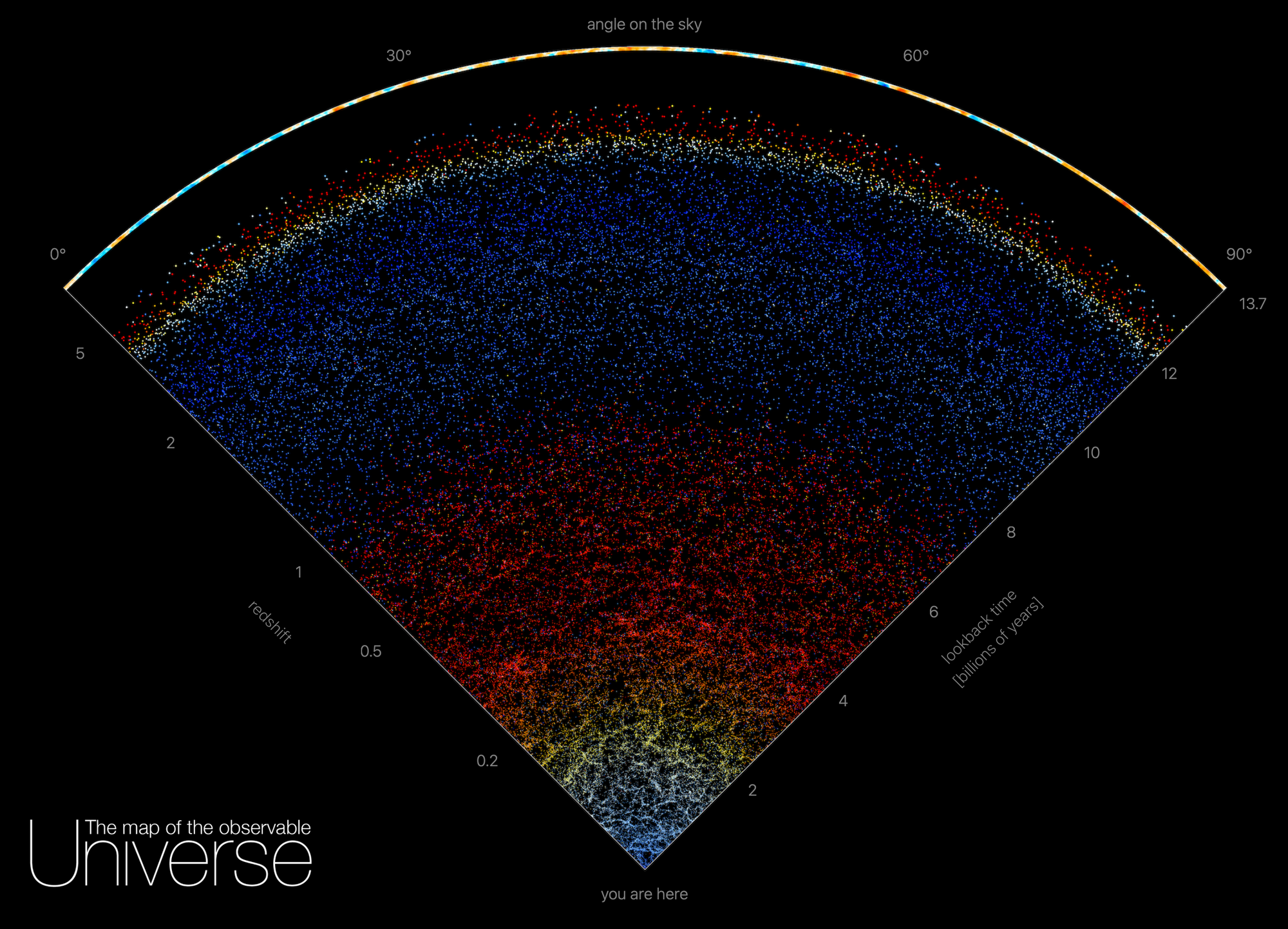 Words of Wisdom
"Rule your mind or it will rule you."

Horace
Today's newsletter is brought to you by Megan Podsiedlik (Nashville), Edward Landstreet (Local Noise), and Davis Hunt (everything else).