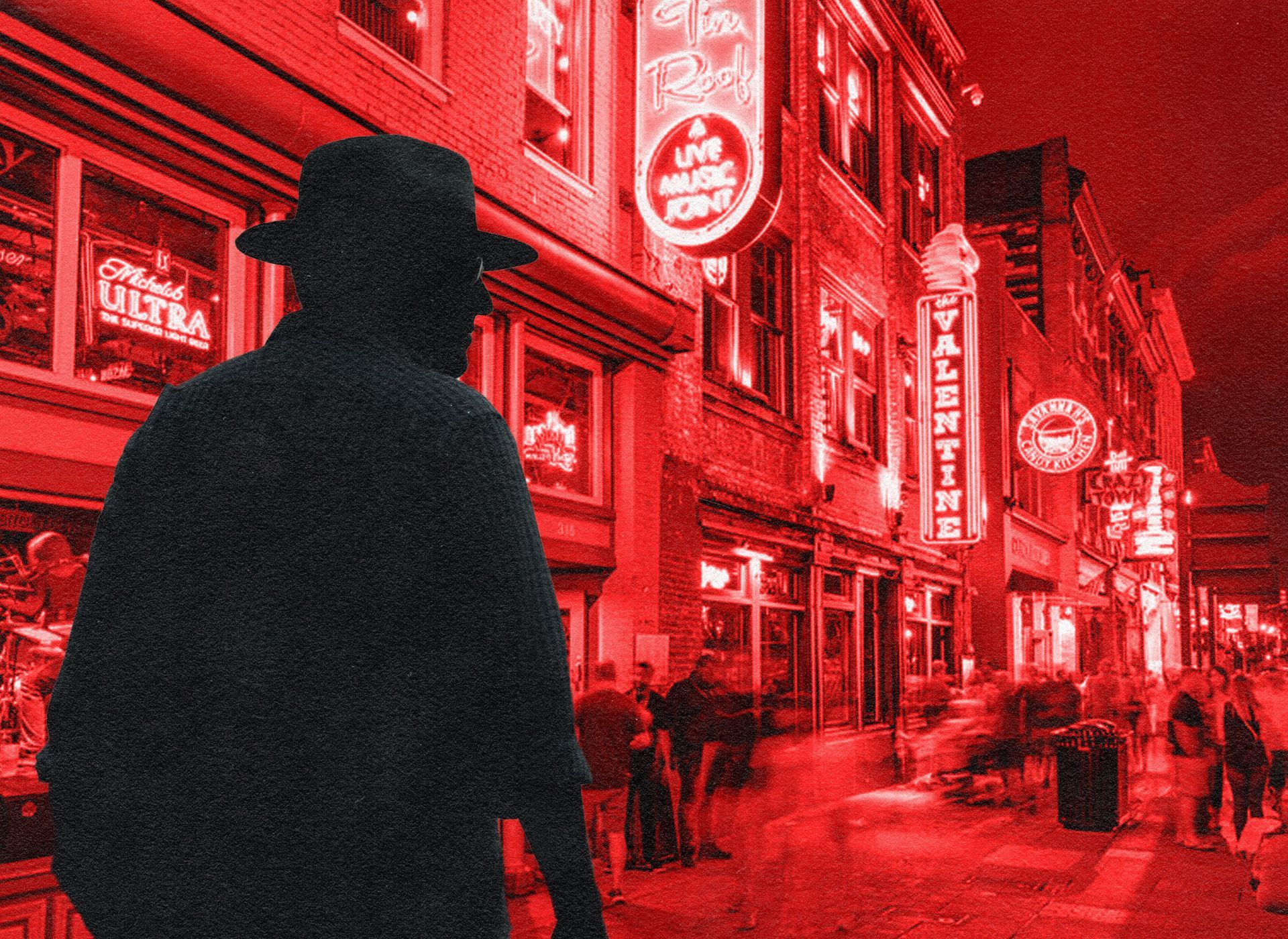 No. 421: Night Mayor, Day Mayor, New Mayor, Old Mayor
⁂ Nashville's Alt-Daily ⁂ Night Mayor · Day Mayor · New Mayor · Old Mayor · Much More!
With news of John Cooper's decision not to run for a second term echoing through town (more on that below), an understudied role that Cooper has created within Metro government is that of the "Night Mayor."
Cities with bustling nightlife such as Amsterdam, London, New York City, New Orleans, and Prague all have Night Mayors who variously deal with problems that crop up after hours. The title has a shiny, noir-ish undertone to it, but in reality, the Night Mayor simply fills in where the city's mayor cannot.
I spoke to Nashville's Night Mayor Benton McDonough about the position and his responsibilities on The Pamphleteer podcast.
LISTEN TO CONVERSATION
⧖⧗⧖ ENJOY THE PAMPHLETEER? ⧗⧖⧗
Consider a donation. Help us grow our coverage, expand our reach, and explore a wider variety of topics.

HEADLINES
Six Facts About Road Funding in Tennessee (Sycamore) Tennessee's ability to fund road construction and maintenance faces pressures from all sides. Governor Bill Lee has floated several ideas to address some of these pressures — including paid express lanes using public-private partnerships, higher fees on electric vehicles, and strategies to reduce construction timelines and costs.
A Tennessee commission is studying passenger rail potential (Tennessean) Amtrak shuttered its previous Nashville station in 1979. A current Amtrak line from Chicago to New Orleans stops daily in Memphis, but passenger rail is otherwise limited in the state.
TVA announces $3B in fourth-quarter revenue as investigation into blackouts continues (Center Square) The Tennessee Valley Authority announced Tuesday it made $3 billion in operating revenue in the final three months of 2022.
POLITICS
LEST WE FORGET Some may not remember that, from the very beginning of his mayoral run, there was much speculation regarding whether Mayor John Cooper would run for two consecutive terms. Right out of the gate, Cooper broke his first campaign promise, raising the property tax by a whopping 32 percent. Though this set a scandalous precedent, Nashvillians had no time to dwell on it; by the summer of 2020, Cooper's name was synonymous with tornado damage, Covid lockdowns, flooding. Eventually, garbage was piling up in the streets. It wasn't until the mayor started making larger strides with projects–e.g. the stadium deal and East Bank development plan– that people started to wonder if he planned to see things through for four more years.
This begs the question: was this the plan all along? Hard to tell, but certain things were set into motion during his first two years. In December of 2021, Cooper replaced former Metropolitan Development and Housing Agency Executive Director Jim Harbison, an award-winning urban planner who had done much to solve the city's affordable housing problem. The mayor also pushed Metro to invest in nonprofits, including Gideon's Army, which has been under fire for having ties to gang members, among other outlandish antics. Interestingly, a bill was also passed in February, 2022 that changed auditing procedures for nonprofits. In fact, the standards doubled, requiring only organizations with $500,000 or more in total annual revenue or receiving over $50,000 in grant funds from the Metropolitan Government to show their work.
LET'S NOT THROW THINGS The mayor's cantankerous nature has also made its way into the headlines. Shop room talk of Cooper's flaring temper has spread, which may have made it difficult for him to retain staff. His term has been checkered with systematic resignations and appointments.

WAITING IN THE WINGS While candidates Matt Wiltshire,  Freddie O'Connell, and Sharon Hurt have already thrown their names into the mayoral race, a slew of new characters may enter as well, reading Cooper's resignation as a green light. We have heard whispers that Representative Bob Freeman (D-56) may show up on the ballot. There's also been chatter from progressive sympathizer Vivian Wilhoite, who supported the left-wing activist Justin Jones' run for the state house, and the notoriously non-committal Quincy McKnight who spent years drumming up support to run as a Republican in the 5th district's congressional race before pulling out. A resignation announcement may also bring back some old mayoral hopefuls, such as Councilmember Bob Mendes, Sen. Jeff Yarbro (D-21), or, dare we say, former mayor Megan Barry.
ANCHORS UP After setting up the biggest deal in Nashville history, expected to spend more taxpayer dollars than the city has ever seen with the stadium and East Bank development plan, John Cooper takes the curtain. After his last bow, he might have plans of taking another bow. . . of a ship. Back in December during the The Ben & Morey Show, he shared a heroic tale about a time in his youth when he hopped aboard a vessel and sailed across the ocean. Since everyone is pondering what his next move will be, we'll throw our hats in the ring: perhaps he plans to explore an adventurous notion from boyhood and sail around the world. Or maybe he'll settle into a fiction writing career! We wish him well, either way.
DEVELOPMENT

THINGS TO DO
View the full calendar here.
🌱 Antiques and Garden Show at the convention center, all day Friday through Sunday.
🐔 It's Nashville Hot Chicken Week. Get deals and vote for the best hot chicken in Nashville.
👨🏻‍🌾 Check out our Nashville farmer's market guide and our 2023 southern festival guide.
🎧 On our Spotify: Pamphleteer's Picks, a playlist of our favorite bands in town this week, On the Radar, a playlist of the best bands in town in the future, and Nashville Sounds, an ever-growing sample of the local music scene.
TONIGHT
🎹 Piano Trios of Haydn & Ravel @ The Schermerhorn, 6p, Free, Info
🎸 Victor Krauss @ Rudy's Jazz Room, 6p, $10, Info
🎻 Bluegrass Night @ The American Legion Post 82, 7p, Free, Info
🎸 Yates McKendree w/ Erin Coburn @ Fox & Locke, 7p, $12.50, Info
🥁 The Wednesday Beat @ The 5 Spot, 9p, $10, Info
+ Record spinner + drummer
ON THE RADAR
🎸 Lotus @ Brooklyn Bowl, 2/16, 8p, $20, Info
🎙 Weyes Blood @ Brooklyn Bowl, 2/22, 8p, $23+, Info
+ Folk-pop, a modern Joan Baez
🎻 Billy Strings @ Bridgestone, 2/24-25, 8p, Info
🎻 Billy Strings @ Ryman, 2/26, 8p, Info
+ Only eligible if you purchased a ticket to one of his previous nights' Bridgestone shows
🥁 Os Mutantes @ The Blue Room, 3/1, 7p, $25, Info
+ Brazilian psychedelic rock band, part of the Tropicália movement of the late 1960s
🕺 Lettuce @ The Brooklyn Bowl, 3/17-18, $32, Info
+ Funk
🎸 Goose @ The Ryman, 3/31-4/1, Info
+ Funky jam band