No. 429: The Best Bloody Marys in Nashville
⁂ Nashville's Alt-Daily ⁂ Bloody Marys · Runoffs · Weekend Roundup · Bluegrass · Much More!
From Valerie Malfy
Perhaps more than any other cocktail, the unassuming bloody mary gives restaurants and bars a real chance to both create and show off their own unique identity.
Party Fowl downtown and Sunda in the Gulch are two examples of this: the former unabashedly lists their 55-ounce monstrosity as an entrée entitled "Brunch for Two." Topped with two whole fried Cornish game hens, two scotch eggs, eight fried okra, and an avocado,  at least they're not kidding about it being a full-on meal.
Sunda's "Sumo Mary" is scant by comparison, coming in at 32 ounces. Like Party Fowl, the restaurant piles a whole heap on top of their house mix, which at last count included a grilled cheese, a pork belly bao bun, a baked snow crab handroll, a piece of fried chicken, lumpia egg rolls, something called Sunda potatoes, and, to break it all up, some cucumber.
Now, I don't need a whole chicken doing the backstroke in my glass, but a good garnish is always necessary. The savory options are nearly endless for this: olives (bonus points if they're stuffed), vegetables, bacon, little cubes of cheese, skewered seafood, or other meats. As long as you include something, you're good to go.
As for what's in the glass, we need to talk about two things before getting into the list: spirit and (of course) mix.
If you know me, you know how I feel about vodka in cocktails. I know, I know: "But Valerie, bloody marys are typically made with vodka!" (In fact, when they aren't, there's a bevy of different names for what they should be called, but that's another story.) Though I tend to stick to my guns and order gin as my base spirit, if there's a high-quality flavored vodka available or—even better—a house-infused situation, I'll embrace tradition.
For bloody mary mix, yes, housemade is best— if you make it with love and care. A good one has a body to it, never too muddy or thick. If you're just throwing tomato juice into a glass with a heaping spoon of horseradish and expecting me to be excited about sipping some sad-sack thin broth-like thing, you're hitting the sauce, my friend.
On this topic, it's important to note that bloody marys are filled with ice, meaning the dilution amount will be large. So if you're starting out with a watery mix, where do you expect you'll be halfway through when the ice has melted? Exactly.
But if you're pressed for time, then by all means select a good pre-made mix and doctor it up a smidge. My favorite mix is Zing Zang. It's a combo of tomato puree and a vegetable juice blend with Worcestershire, celery salt, seed, and pepper sauce. When mixing at home, I start with Zing Zang and add horseradish, Sriracha, A1 steak sauce, pickle or pepperoncini juice, and a splash of lemon juice or OJ.
For this month's list, as a special treat, I've roped in local singer/songwriter and self-proclaimed Bloody Mary Expert,  Gina Venier. For Gina, "bloodys are a canvas, a blank slate for garnish. [Bartenders should] use it as a time to shine. Become an artist." Whether or not you find her waxing poetic about Bloodys over the top (I love it), she's certainly earned a spot on the barstool next to me.
Her palate in tow, we gallivanted around Nashville in search of the unique, the identity-making, and possibly the absurd.
Read on to get the full list
⧖⧗⧖ ENJOY THE PAMPHLETEER? ⧗⧖⧗
Consider a donation. Help us grow our coverage, expand our reach, and explore a wider variety of topics.

HEADLINES
Courtney Johnston Brings Big Money to District 26 (Scene) During the last election cycle, Courtney Johnston won the district over Jeremy Elrod with 1,400 votes and about $10,000. Four years later, she has $50,000 in the bank, an eye-popping number more typical for countywide races and downtown districts ripe for development.
Runoff for Nashville Mayor? Not So Fast (Banner) A bill sponsored by Rep. Jason Zachary (R-Knoxville) and Sen. Brent Taylor (R-Memphis) would allow a plurality of votes to determine the winner instead of a majority. Currently, any mayor, vice mayor or council seat requires 50 percent plus one in order to determine a winner.
TN Republicans use progressive tactics to push a tax increase simply by redefining words (TN Stands) Governor Bill Lee has made a concerted effort to bank the future of our economic wellbeing on incentivizing companies in the electric vehicle space to come to Tennessee, all in the name of job creation, of course...
WEEKEND ROUNDUP
SKRMETTI TASK FORCE State AG Jonathan Skrmetti expects a budget increase that will help him hire lawyers competitively. In particular, Skrmetti plans to form a special task force within the AG's office to take on cases involving federal government overreach. The idea was first floated by Skrmetti during his Tennessee Supreme Court interview back in August of last year.
DCRP CHAIRMAN On February 11th, the Davidson County Republican Party (DCRP) held their biannual reorganizational convention. With a voting body of 113 eligible Davidson County Republicans, Lonnie Spivak won the chairman election uncontested.  A week before the convention, former DCRP Chairman James Garrett stepped down and endorsed Spivak. The day of the convention, challenger Tres Wittum did not show up or send anyone in his stead to the event.
BORDERS AND UFOS Tennessee's own 7th district Representative and House Homeland Security Chairman Mark Green briefly spoke during Saturday's DCRP reorganization convention. Green informed his audience that his office has been unable to gain clear answers from the administration regarding the details of the Chinese balloon that may have passed over East Tennessee before being shot down on February 4th by an F-22 fighter jet. Four objects have been shot out of the sky by U.S. fighter jets over the past eight days.
Green also brought up the crisis at the border. As House Homeland Security Chairman, Green plans to hold a committee meeting in Texas right on the southern border within the next few weeks. Green has made his objectives as Chairman clear, outlining that the southern border and cybersecurity are his top priorities.
DEVELOPMENT

THINGS TO DO
View the full calendar here.
👨🏻‍🌾 Check out our Nashville farmer's market guide and our 2023 southern festival guide and 🎥 movie guide.
🎧 On our Spotify: Pamphleteer's Picks, a playlist of our favorite bands in town this week, On the Radar, a playlist of the best bands in town in the future, and Nashville Sounds, an ever-growing sample of the local music scene.
TONIGHT
🪕 Val Storey, Carl Jackson, and Larry Cordle @ Station Inn, 8p, $20, Info + authentic country
🎷 Jazzy Monday @ Helen's Hot Chicken, 8p, $13, Info

💀 Grateful Monday @ Acme Feed & Seed, 8p, Free, Info

🕺 Motown Monday @ The 5 Spot, 9p, $5, Info

🎹 Jazz Jam @ The Villager, 11p, Free, Info
ON THE RADAR
🪕 Pat Reedy & The Longtime Goners @ The Underdog, 2/20, 10p, Info
+ twangy honky tonk
🎙 Weyes Blood @ Brooklyn Bowl, 2/22, 8p, $23+, Info
+ Folk-pop, a modern Joan Baez
🎻 Guerrero Conducts An American in Paris with the Nashville Symphony @ Schermerhorn Symphony Center, 2/23 & 2/24, 7p, $25+, Info + Giancarlo Guerrero and the orchestra present an all-American celebration
🪕 Billy Strings @ Bridgestone, 2/24 & 2/25, 8p, Info
🎸 Pale Lungs' Album Release Show @ The End, 2/26, 8p, $12, Info
+ Nashville based sparkly emo band
🪕 Billy Strings @ Ryman, 2/26, 8p, Info
+ Only eligible if you purchased a ticket to one of his previous nights' Bridgestone shows
🥁 Os Mutantes @ The Blue Room, 3/1, 7p, $25, Info
+ Brazilian psychedelic rock band, part of the Tropicália movement of the late 1960s

🎸 Dawes @ Ryman Auditorium, 3/4, 8p, $25+, Info
+ folk-rock from Los Angeles
🎙 Connor Larsen & Friends @ Zanies, 3/7, 7p, $10, Info

🪕 Margo Price @ Ryman Auditorium, 3/9, $35+, Info
+ Nashville based singer-songwriter
🎻 Brahms and Dvořák with the Nashville Symphony @ Schermerhorn Symphony Center 3/10 & 3/11, $25+, Info
🕺 Lettuce @ The Brooklyn Bowl, 3/17-18, $32, Info
+ Funk
🎻 Saint-Saëns "Organ" Symphony with the Nashville Symphony @ Schermerhorn Symphony Center, 3/31 & 4/1, 8p, Info
+ experience the awe-inspiring sonic splendor of the pipe organ
🎸 Goose @ The Ryman, 3/31-4/1, Info
+ Funky jam band
🪕 Béla Fleck, Edgar Meyer and Zakir Hussain @ Schermerhorn Symphony Center, 4/19, 7:30p, Info
+ classical & bluegrass virtuosos
🎸 Wilco @ Ryman Auditorium, 4/25, 7:30p, $65+, Info
+ alternative rock legends
🎸 Snarky Puppy @ Ryman Auditorium, 4/26, $30+, Info
+ jazz fusion
🎸 Shania Twain @ Geodis Park, 6/7, 6:30p, $130+, Info
🎸 Foreigner @ Ascend Ampitheater, 6/11, 7:30p, $39+, Info
+ The Historic Farewell Tour
🪕 Sierra Hull @ Ryman Auditorium, 6/22, 7:03p, $25+ Info
+ Part of the Springer Mountain Farms Bluegrass Nights Series
🎸 LCD Soundsystem, boygenius, Jamie XX, IDLES + more @ The Great Lawn in Centennial Park, 6/23 & 6/24, Info
🎸 George Strait, Chris Stapleton & Little Big Town @ Nissan Stadium, 6/28 & 6/29, $325+, Info
🪕 The Jerry Douglas Band & Peter Rowan @ Ryman Auditorium, 6/29, 7:30p, $35+ Info
+ Part of the Springer Mountain Farms Bluegrass Nights Series
🪕 Sam Bush @ Ryman Auditorium, 7/6, 7:30p, $35+ Info
+ Part of the Springer Mountain Farms Bluegrass Nights Series
🪕 Rhonda Vincent @ Ryman Auditorium, 7/13, 7:30p, $35+ Info
+ Part of the Springer Mountain Farms Bluegrass Nights Series
🪕 Dailey & Vincent @ Ryman Auditorium, 7/20, 7:30p, $35+ Info
+ Part of the Springer Mountain Farms Bluegrass Nights Series
🪕 Ricky Skaggs @ Ryman Auditorium, 7/27, 7:30p, $35+ Info
+ Part of the Springer Mountain Farms Bluegrass Nights Series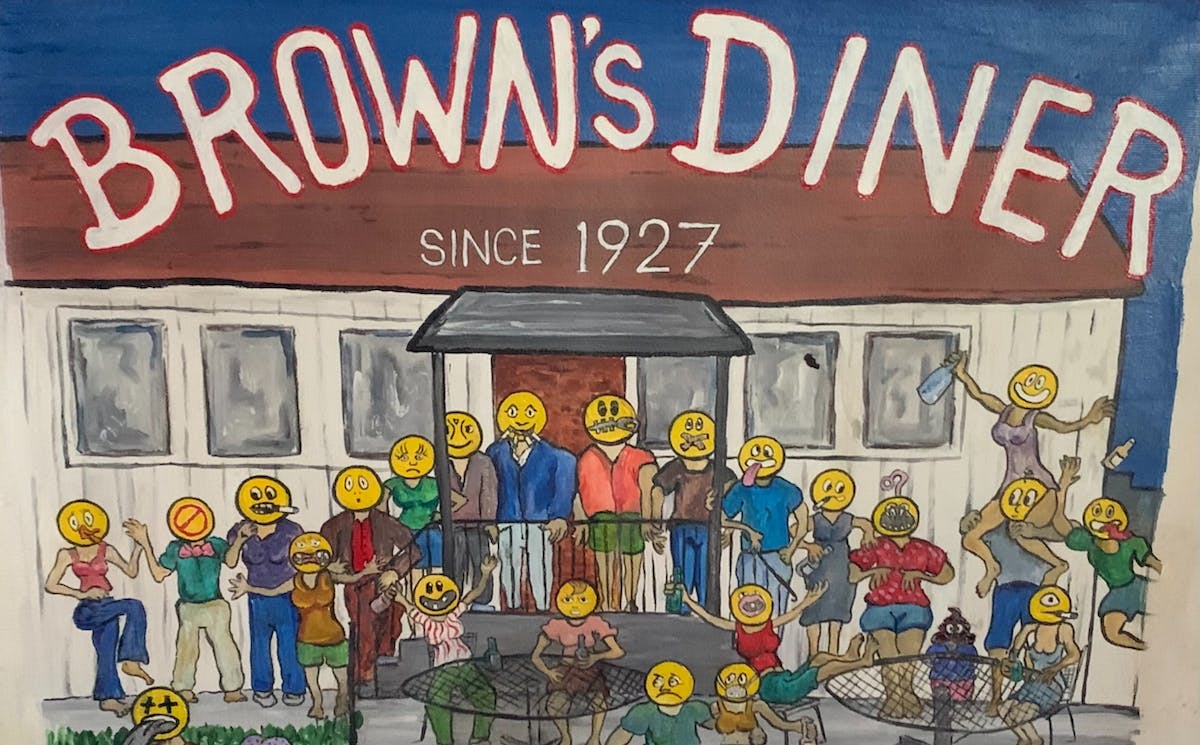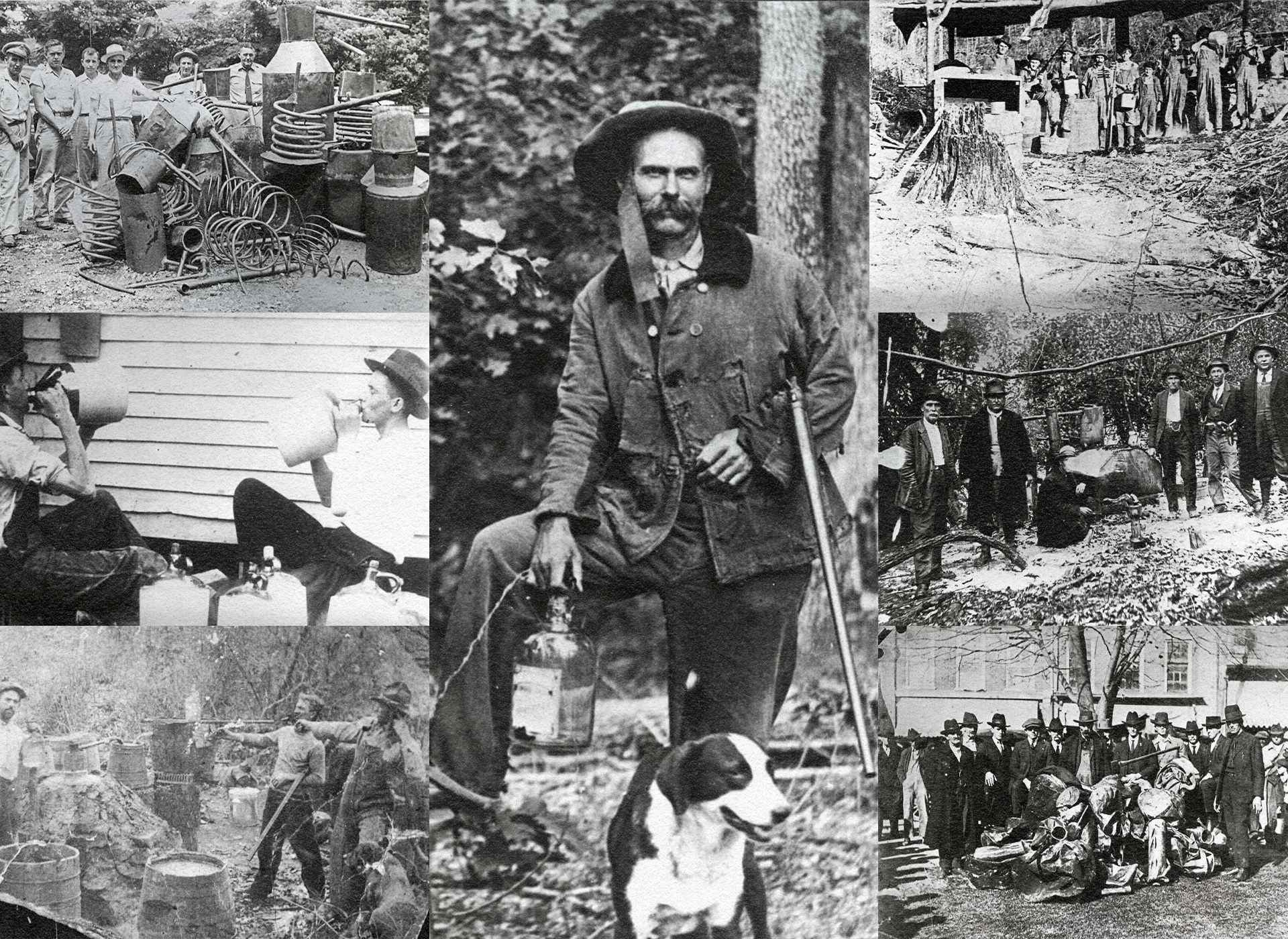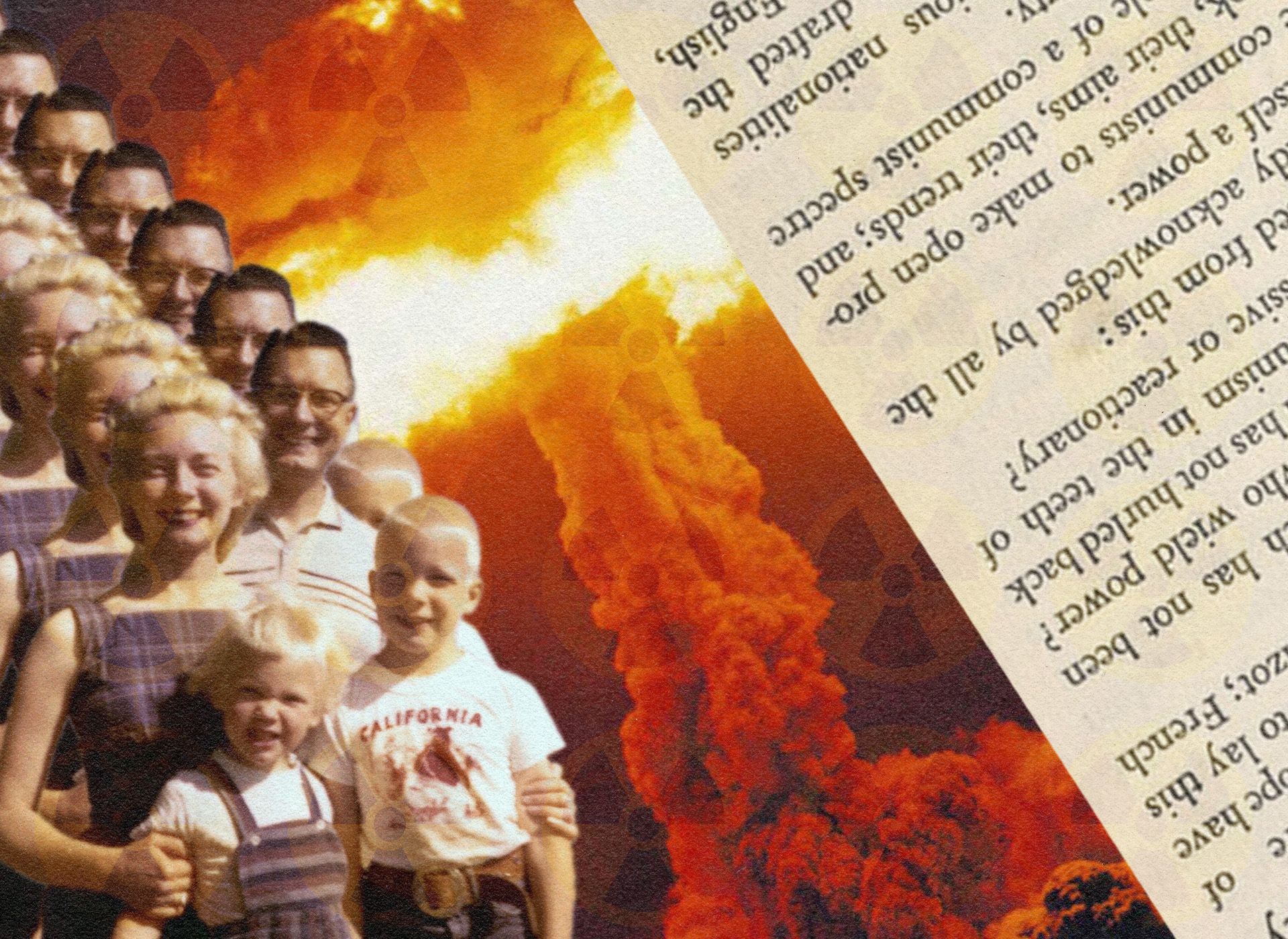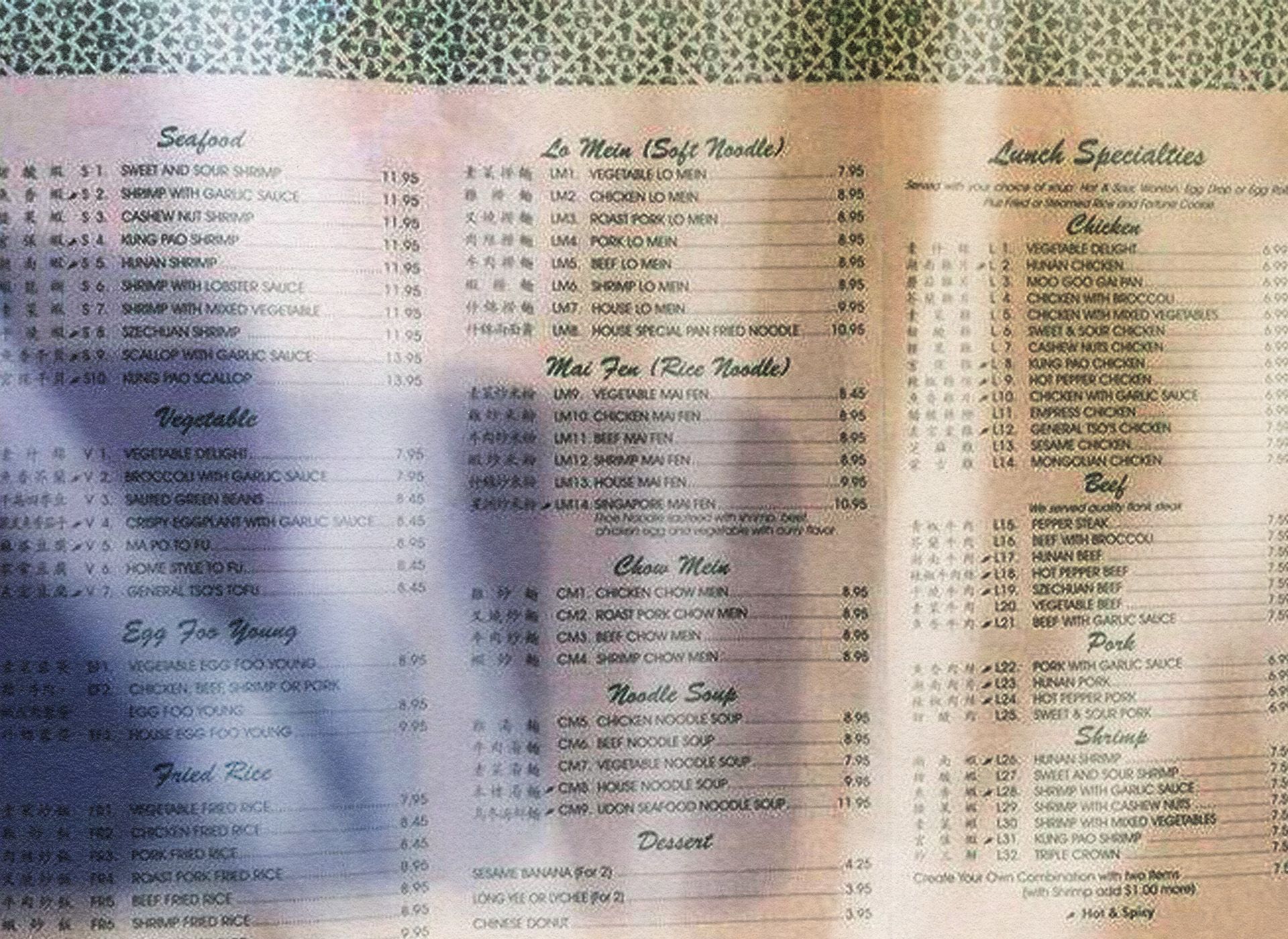 i