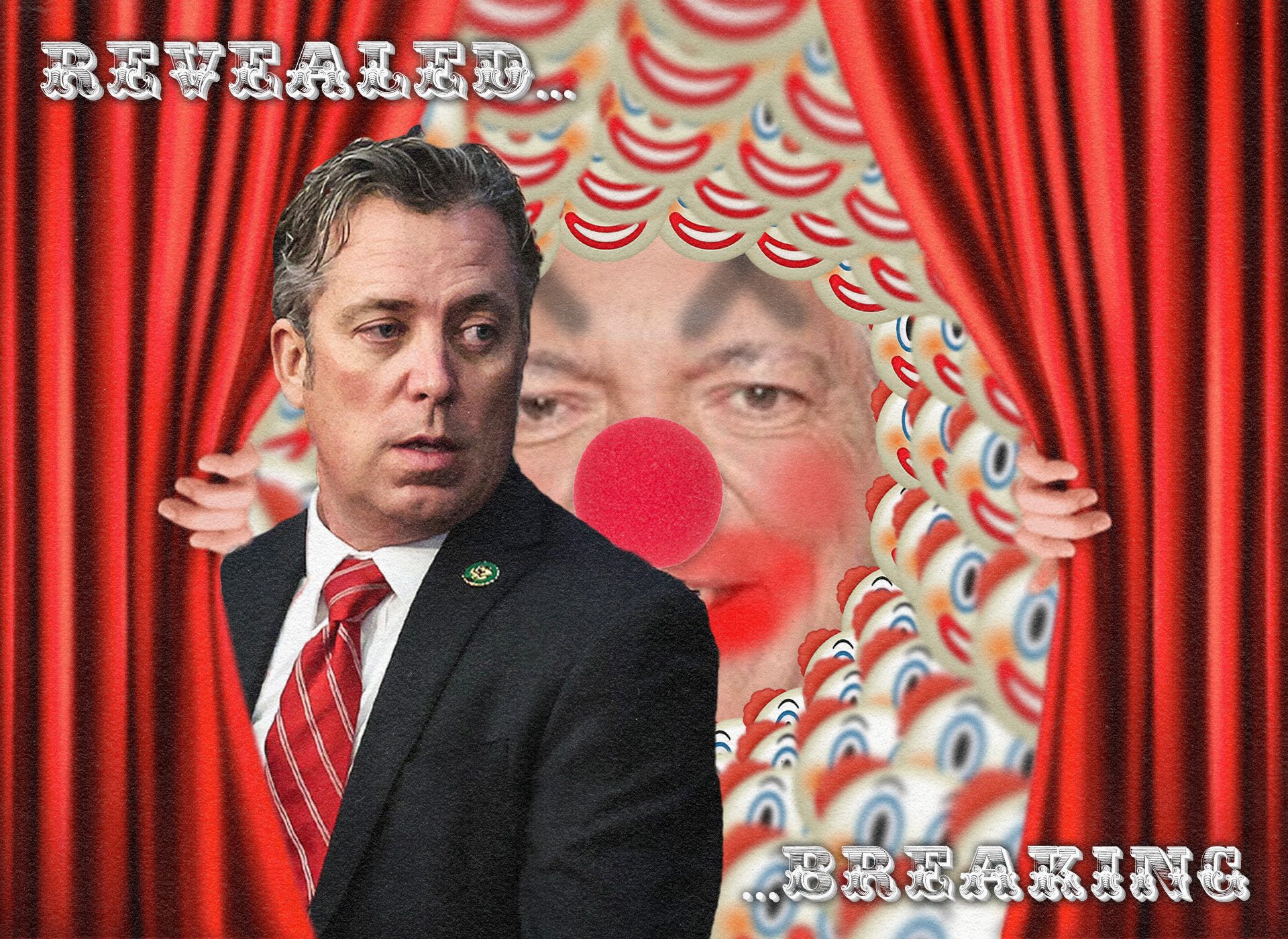 No. 440: Andy Ogles and the Market of Expertise
⁂ Nashville's Alt-Daily ⁂ Ogles v. Williams · SNOOP · Legislature · What to Do · Much More!
Good morning, everyone.
Our story this morning dismantles the narrative that NewsChannel5's Phil Williams has sown concerning Congressman Andy Ogles' resume. His reporting on Ogles' transgressions is as amateurish as his anti-Hillsdale activism that we debunked last summer.
Going forward, it's for the betterment of the city of Nashville that everyone avert their eyes when Williams emerges with another REVEALED headline.
Nine out of ten doctors agree: reading his reporting makes you dumber.
Onward.
--
From Jerod Hollyfield
The moment NewsChannel 5's Phil Williams turned his muckraker's eye toward newly minted congressman Andy Ogles, all I could think about was a marketing video I made for my former university's English department in the fall of 2013. "We want to show the endless job possibilities our majors can achieve thanks to the critical thinking an English education provides," my department head said. "Sure," I told the man holding my tenured future in his hands.
At some point during the time Ogles spent earning his bachelor's degree, I'm sure he heard a similar line about how the life of the mind would arm him for a multitude of careers. But, he likely wasn't prepared for a local news reporter who has been kicking around Nashville for four decades to exploit the general public's lack of knowledge about academia's inner workings to make him look like a fraud. As convincing as Williams' frame job detailing the congressman's alleged academic transgressions may seem at first glance, anyone who has spent time employed in higher education knows that Ogles' transcript looks like that of any nontraditional student who spent seventeen years earning a degree at a public institution.
As a graduate who cobbled together a bachelor's degree from Columbia State Community College, Western Kentucky University, and Middle Tennessee State University, Ogles' journey to graduation was typically atypical. When advisers encounter such students, their primary goal is to help them graduate as soon as possible. In the case of a student who has repeatedly withdrawn and returned over a period of years, an adviser who knows what they are doing would suggest a generalist degree like liberal studies—even if the student planned to concentrate on a particular program such as English or international relations. For students who take out loans, such efficiency is a requirement so that financial aid does not cover classes unrelated to the degree obtainable in the least amount of time.
In my decade of academic advising experience, I've routinely told adult students lacking a few classes to fulfill the requirements of a general studies degree to take that option rather than spend additional semesters in school just to complete their intended major–especially if they are incurring debt. As Ogles' transcript indicates, most of the classes he took once he settled on finishing his degree at MTSU were focused on political science and international relations. The difference between his liberal studies degree and a full-blown degree in international relations with minors in English and psychology is negligible.
In truth, bachelor's degrees are fairly interchangeable: a biology major can later earn a terminal graduate degree in comparative literature. Likewise, a theology major with a strong application and a complete undergraduate transcript can become a successful law school applicant. Consequently, a congressman who just wanted to graduate from college to be a good example for his children and who hasn't paid attention to his transcript after he walked off the commencement stage is more than understandable.
Riding the wave of disgraced Rep. George Santos' serial fabrications, Williams first broke the news that Ogles is not who he says in a February 16th investigation, which concluded in clunky prose: "Ogles' personal life story is filled with exaggerations, a story that's often too good to be true." Initially, says Williams, Ogles' greatest sin was claiming to be an economist though he did not major in the field. Further examples of the congressman's wanton disregard for the truth emerged when Williams discovered Ogles took executive education courses at both Vanderbilt and Dartmouth–and had the audacity to put them on his resume.
Continue reading...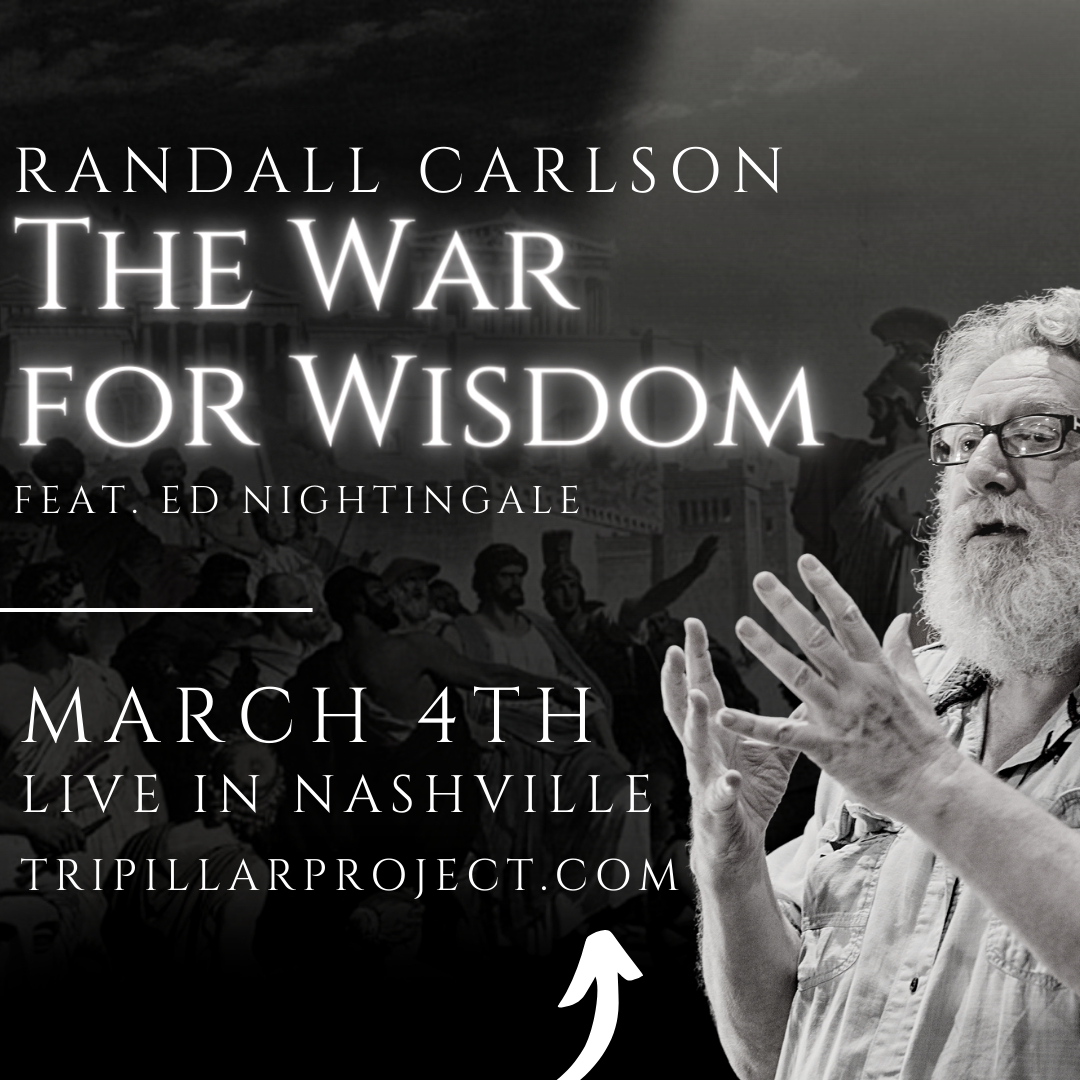 ⧖⧗⧖ ENJOY THE PAMPHLETEER? ⧗⧖⧗
Consider a donation. Help us grow our coverage, expand our reach, and explore a wider variety of topics.

⎋ STATE POLITICS ROUND-UP
In a press release last Tuesday, Senator Bill Hagerty outlined his part in leading a coalition of his fellow Republicans in refiling the Stop the Nosy Obsession with Online Payments Act (SNOOP) this month: "a bill to strike the tax code provision inserted by the Biden Administration in the American Rescue Plan that requires third-party payment platforms to report businesses' gross transaction volumes totaling more than $600 to the Internal Revenue Service." Originally introduced in February of 2022, this legislation takes aim at the Biden administration's attempt to audit third-party payment processor transactions such as Venmo and PayPal.
"The Biden Administration and Democrats are attempting massive government overreach by hiring thousands of new IRS agents to snoop on the finances of the American people," said Hagerty in a press release. "I'm pleased to join my colleagues in this legislation that would put an end to any future attempts by our government to spy on Americans."
ABORTION LEGISLATION Yesterday, the Senate Judiciary Committee approved SB600, a bill that prohibits local governments from using funds to help citizens obtain abortions. In August of last year, an ordinance passed in Davidson county effectively preventing companies from obtaining economic and community development incentive grants or payment in lieu of taxes (PILOT) incentives if they refuse to pay for employee healthcare—including access to abortion. SB600 directly impacts this piece of Metro legislation. Its companion bill, HB90, is also making its way through the house and has attracted multiple sponsors, including Majority House Leader Lamberth.
During the same committee meeting, negotiations over other abortion "clean up" bills settled into a stalemate. These include SB762—also known as the "Fundamental Right to Reproductive Health Care Act" filed by Senator Lamar. The bill, which is framed as guaranteeing a personal right to private reproductive care without government interference,  failed to pass the committee.
From Megan Podsiedlik
HEADLINES
License Plate Readers Are Live (Scene) Automated license plate readers are up across Davidson County, while discussion continues about approved uses, data sharing and privacy concerns. The Scene visited six intersections where multiple LPRs are currently in use, none of which were accompanied by signage — despite the fact that Metro law requires "clearly visible and legible" signage where cameras are in use.
New Diversity Council Announced By Tennessee National Guard (TCN) Their press release stated that "Diversity, inclusion, and equal opportunity are critical elements for success in the military." These elements were further classified as "combat multipliers" meant to "enhance lethality and mission success."
Nashville police response times have ballooned since 2020 (WPLN) In 2020, it took only 10 minutes for Nashville police to respond to a call about a shooting. Two years later, that wait time had tripled to half an hour. That's one finding in a data analysis by Nashville's community oversight board.
AG Skrmetti to Host Town Hall Meetings Across State Focusing on Big Tech's Impact on Children (Star) The town hall meetings come as Attorney General Jonathan Skrmetti is leading a 50-state coalition in putting together a case investigating certain Big Tech companies.
DEVELOPMENT

THINGS TO DO
View the full event calendar here and our weekly film rundown here.
👨🏻‍🌾 Check out our Nashville farmer's market guide and our 2023 southern festival guide and 🎥 2023 movie guide.

🎧 On Spotify: Pamphleteer's Picks, a playlist of our favorite bands in town this week.
TONIGHT
🥁 Os Mutantes @ The Blue Room, 7p, $25, Info
+ Brazilian psychedelic rock band, part of the Tropicália movement of the late 1960s

🎸 Carrie Underwood @ Bridgestone Arena, 3/1, 7:30p, $63+,  Info
🎹 Junior Boys @ The Basement East, 8p, $20, Info
+ electronic pop duo
🪕 Bluegrass Night @ The American Legion Post 82, 7p, Free, Info
🥁 The Wednesday Beat @ The 5 Spot, 9p, $10, Info
+ record spinner + drummer
ON THE RADAR
🎧 On Spotify: On the Radar, a playlist of the best bands in town in the future.

Thursday, 3/9
🪕 Margo Price @ Ryman Auditorium, $35+, Info
+ Nashville-based singer-songwriter

🎸 Dylan Leblanc @ The Basement East, 8p, $20, Info

🎸 moe. @ Brooklyn Bowl, 8p, $30, Info
+ jam rock
Friday, 3/10
🎻 Brahms and Dvořák with the Nashville Symphony @ Schermerhorn Symphony Center, 8p, $25+, Info
Saturday, 3/11
🎻 Brahms and Dvořák with the Nashville Symphony @ Schermerhorn Symphony Center, 8p, $25+, Info

🎸 Arcy Drive @ The Basement East, 7p, $15, Info
+ spirited grunge

Sunday, 3/12
🎸 Elvis Costello & Billy F Gibbons + All Star Friends @ Brooklyn Bowl, 7p, $99+, Info