No. 120: What is it good for?
⁂ Nashville's Alt-Daily ⁂ Graves & Orders · Commotion in Kenosha · From the Ground · Much More!
Good morning, everyone.
It's looking like a cool, rainy fall weekend here in Nashville. Below, we go for a walk in Mount Olivet Cemetery, explore haunted spots in Nashville, investigate the trial in Kenosha, Wisconsin involving Kyle Rittenhouse, check-in on some interesting archeological digs, present a busy weekend calendar for you to explore, and much more!
Thanks for reading.

Grave Markers, Fraternal Orders, & Ghosts of the Past
By Megan Podsiedlik, Read Online
Tucked away just a few minutes to the East of Downtown Nashville there lies a fluid archive of Tennessee's history: Mount Olivet Cemetery. Established in 1855, Mount Olivet was modeled after Mount Auburn Cemetery which is preserved as the first garden cemetery in the United States and is nestled just West of Boston, Massachusetts. Similar to Mount Auburn Cemetery, Mount Olivet Cemetery sprawls over a beautiful 206-acre plot and is the eternal resting place of history itself.
A mixture of paved and cobbled roads that cut into the hillside take you through decades of Tennessee history as you meander your way through the knotted oaks, southern magnolias, and towering pines that accent this cemetery and add to its beauty year-round. Shrubs and hedges trim family plots while sorrowful, reverent, and glorious angels and cherubim stand guard over Greco and Egyptian Mausoleums. One of the marvels you may notice while experiencing this mystical place is an abundance of grave markers in the shape of a tree trunk or stump. At first, it might seem just a matter of taste or characteristic of the era's style, but upon further inspection there is much more to uncover.
WOODMEN OF THE WORLD
On these tree-shaped grave markers, you are likely to find a seal or a marking. Usually, the words Woodmen of the World or W.O.W. adorn a crest that is located on the top of the marker or is etched beneath a display of various woodworking tools such as axes or mauls. This symbolism is the marking of a fraternal order.
Fraternal orders are notoriously characterized as selective, secretive, and nefarious, but historically the negative associations with these types of organizations are not as accurate a portrayal as Hollywood would have you believe. In fact, the spirit of the Woodmen of the World fraternal order still exists and the organization's purpose might surprise you.
In 1883, Joseph Cullen Root founded what is known as the Modern Woodmen of America in a time much different than today. A businessman, teacher, and practitioner of law, Root set out to create a fraternal order that would protect families if the head of the household passed away.  For a time, the organization offered grave markers to the families of deceased members as well as a death claim payment.
Today the organization operates in a different fashion. There are still more than 750,000 active members of the Modern Woodmen of America today and, on top of the fraternity's philanthropic endeavors, the organization offers insurance, college scholarships, orphan benefits, and other assistance to its members and their families.
Born out of necessity in a time of adversity and rooted in the ideals of Woodcraft, this fraternity's objectives have remained the same:
"The objects of Woodcraft have always exemplified love, honor and remembrance, "said Executive Vice President Wayne Graham, the director of the Society's fraternal programs. "Fraternalists are concerned with helping others, promoting patriotism and civic responsibility, and providing financial protection for their families."
Times may have changed, but the responsibility of freedom remains an ardent task that must be pursued by each succeeding generation. Perhaps a brisk fall turn about the grounds of the peaceful memoriam offered by Mount Olivet Cemetery has inspiration yet to be uncovered.
Dum Tacet Clamat
"Though silent, he speaks"
---
⚱︎ Nashville's Most Haunted Spots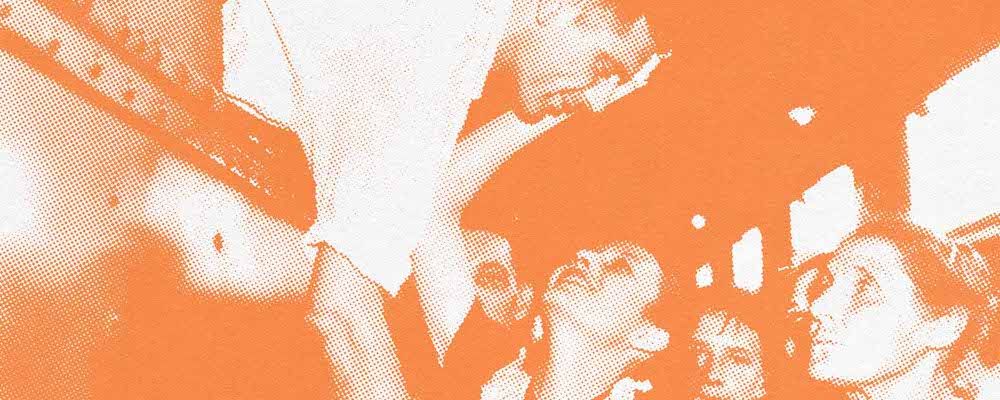 HEADLINES
DEVELOPMENT

The Commotion in Kenosha
Kyle Rittenhouse will stand trial next week for the shooting of three men in Kenosha, Wisconsin in the midst of rioting following the police shooting of Jacob Blake in August 2020. Rittenhouse, carrying an AR-15 and in the city to protect businesses from looting and destruction, got involved in two altercations that resulted in two deaths and one injury.
One of those killed, Joseph Rosenbaum, was a convicted sex offender who had been charged with 11 counts of child molestation which begs the joke, "Throw a rock at an Antifa rally and odds are you'll hit a pedophile."
The case rests on whether or not Rittenhouse was acting in self-defense (he was), and prosecutors must prove that he acted with "utter disregard for human life" (he didn't) in order for the charges of first-degree homicide to stick. There's footage galore of the incident that you can review for yourself with a simple Google search if you are so inclined.
News outlets of a particular persuasion have had a hard time understanding why Rittenhouse carried a gun in the first place. As an English friend once told me, "In England, you only have to worry about a thief carrying a knife. In America, he's probably got a gun." Pretty simple. Surrounded by wild and aggressive political enemies—some of whom are probably armed—burning and looting buildings indiscriminately? You'd be stupid not to carry a gun.
Of particular interest to those same outlets trying to build a case against the 18-year-old Rittenhouse is the judge's invocation of a longstanding rule in his courtroom that the word "victims" not be used to refer to those killed or injured. Jurors can, however, refer to them as "looters" or "rioters" if the Rittenhouse side can prove they participated in these rituals. Victims of their own stupidity might be the most accurate designation, but I digress.
At stake here are the rights enshrined by the Second Amendment. After all, what good is the "right to bear arms" if one cannot use said arms in his own defense as Rittenhouse did? Encouragingly, it appears that the court will rule in his favor.
HEADLINES
⛏ FROM THE GROUND

THINGS TO DO
🖼 The Frist Art Museum has an exhibit celebrating ascendant Art Deco art from the 1920s and 1930s running until January.
🎃 As it is Halloween weekend, we'd like to direct your attention to Nashville Guru's extensive overview of Halloween activities this weekend.
Tonight
📻 Vintage & Vinyl Market @ The Marketplace, East Nashville, 6p, Info
📽 Halloween (1978) @ Full Moon Cineplex, 7p, $8, Info
🪕 Greensky Bluegrass @ Ryman Auditorium, 7:30p, Info
🎸 TAUK w/ Three Star Revival @ Basement East, 8:30p, $16, Info
Tomorrow
🍁 Five Mile Fall Colors Hike @ Montgomery Bell State Park, 9a, Info
🥾 Mound Bottom Archaeology Hike @ Harpeth River, 9a, Info
📻 Vintage & Vinyl Market @ The Marketplace, East Nashville, 11a, Info
🏒 Nashville Predators vs. New York Islanders @ Nissan Stadium, 12:30p, Info
🎻 The Princess Bride In Concert @ Schermerhorn, 7p, Info
🪕 Greensky Bluegrass @ Ryman Auditorium, 7:30p, Info
🎸 Papadosio @ Brooklyn Bowl, 8p, $20, Info
📽 The Texas Chainsaw Massacre @ Full Moon Cineplex, 9p, $8, Info
Sunday (Halloween)
🏹 Hike with a Long Hunter @ Long Hunter State Park, 1p, $5, Info
🚨 Cherub @ Brooklyn Bowl, 7p, $30, Info
📽 Halloween III @ Full Moon Cineplex, 7p, $8, Info
🎸 All Them Witches @ Ryman Auditorium, 7:30p, Info
📽 The Rocky Horror Show @ City Winery, 8p, Info





Thoughts and news concerning everyone's favorite viral pandemic.
HEADLINES
Around the Web
⌱ Break America's "Free-Market" Chains Americans need our own economic growth, on our shores and our terms.
⎈ Why we place too much trust in machines While many people might claim to be skeptical of autonomous technology, we may have a deep ingrained trust of machines that traces back to our evolutionary past.
Political Theater Highlight Reel
You Might Also Like
Words of Wisdom
The hours that hold the figure and the form have run their course within the house of dream.

Walter Benjamin