No. 171: Irish Exit and Save a Life
⁂ Nashville's Alt-Daily ⁂ Sea Changes Afoot · At the Council · Assault on the Common Man · Nuclear · Irish Exits · Much More!
Good morning, everyone.
Politics is ultimately about vision — what leaders and policymakers tell you about the future. If you're to take it from the left, your future will be one in which you are eating bugs, living in a cramped apartment with no kids, a decent email job, and nothing that you can truly call yours. This has become a meme of sorts online: I will not live in a pod. I will not eat bugs.
Why would people buy into this vision of the future? The Right has an opportunity to espouse the components of the good life and, to some degree, has done so simply because more of them choose not to get as high on andrenochrome as their contemporaries. The numbers have even started to bear this out.
A recent poll shows a 7 point swing between those identifying as Republican or Democrat. Unsurpisingly, Republicans have taken the upswing. Whether or not this is the first stirrings of a cultural revolution is hard to tell, but it's worth noting that Democrats have largely been the majority in such polls since the 1930s. A swing like this in favor of Republicans would indicate a reversal of nearly 100 years of American politics should it stick and given what we write about below, we'd be surprised if it didn't.
Below, we recap last night's council meeting, take a look at Biden's assault on the common man, provide some ammo for arguments about clean energy, and inform you that doing an Irish exit could save a life.
In other news, the Biden administration has made free at home COVID tests available. The timing couldn't be better. Just as the world starts breaking through the fog — at least the sane among us — the health authorities bring trinkets to remind us how incompetent they are. Maybe you'll get yours before Russia invades Ukraine. Who knows?
You can follow us on Twitter (@realpamphleteer), LinkedIn (@realpamphleteer), or Instagram (@realpamphleteer) for additional content.
Thanks for reading.

◉ LAST NIGHT AT THE COUNCIL
BL2021-961, the bill regarding LPRs (License Plate Readers) was a hot topic in committee discussions before the Metro Council Meeting last night. Though ultimately passed on second reading, this tug-of-war is hardly over. Various discussions about transparency, what LPRs can be used for, how long data can be stored, how it affects citizen's autonomy, how it affects minorities, what it implies for future public surveillance, whether ICE can access the surveillance data - the list goes on - are all different concerns fueled by the influence of different interest groups that seem to keep this issue in limbo. There is another indefinitely deferred bill regarding LPRs ( BL2021-841)  that can be brought back to the table at any time in the council. This conversation is by no means over.
Throughout Tennessee, LPRs have been adopted by different counties and have proven to be an effective tool. The apprehension of stolen cars, drug related arrests, and other criminal activity have been curtailed by LPRs placed at intersections. The question still remains, how much government surveillance is too much government surveillance?
When looking at the long term effects of LPRs, it seems that the smart criminal will find ways to avoid this type of surveillance. We've seen this with drag racing in Davidson County. Racers tend to be sophisticated in their approach when it comes to dodging the system. There's also the notion that LPRs in certain areas are required to have identifiers so you know what intersections have them. This can result in a) criminals knowing which intersection the LPRs are at which is a way to identify how to circumvent the system and b) funneling criminal activity to areas without the surrvailence.
It is worth noting that License Plate Scanners are already used by many law enforcement precincts throughout the country. There are scanners in police vehicles. Police can run your data through a system if they pull you over. Chief John Drake is a supporter of LPRs in Nashville.
This quote by Bob Mendes sums up the circular dialog regarding LPRs nicely: @mendesbob continues: "Maybe the future in this country - in this city - is going to be what I consider a dystopian situation in which all our movements are tracked in real time...but if that's going to be the future, it's gonna have to happen without my vote."
Moving on, there is an ongoing battle against Charter Schools. Metro has leasing deals with Charters that rub many council members the wrong way. Basically, council members who are at war with Charters don't like that they don't have to answer to Metro. On third reading BL2021-1015, a lease agreement with Nashville Prep, failed without the 2/3rd majority vote it needed to pass on the third reading. The building is already occupied, so there is no telling what this means for the school.
Finally, the council unanimously passed the redistricting maps. Despite the vote, grandstanding commenced with many council members making comments expressing defeat. The Tennessean posted comprehensive maps that show the changes that have been made to both Metro Council districts and School districts.
HEADLINES
IN THE NEWS
DEVELOPMENT

⚙︎ BIDEN'S ASSAULT ON THE COMMON MAN
It's important to judge people by their actions and not their words. As Ralph Waldo Emerson opined, "What you do speaks so loudly that I cannot hear what you say." Or, as Pink Floyd says in an admittedly different key, "You are only coming through in waves, your lips move but I can't hear what you're saying." Let's apply this rubric to Joe Biden's leadership. Despite all the bally-hooing about taxing the rich, the only thing the Biden administration has managed to do is place more onerous taxes on small business owners and members of the middle class.
One of the first things Biden did once he took office was sign the American Rescue Plan which created a slush fund that was then dispersed, poorly, to American citizens and business. Tucked away within the bill and having nothing to do with the pandemic or helping Americans claw their way out of the hole that Washington's bass ackwards COVID policy produced is a line item that delcares that business transactions over $600 in apps like Venmo, Cash App, Zelle, or PayPal will now be subject to investigation by the IRS. Before Biden's punitive tax measure went into the place the limit was accounts with transactions totalling $20,000 or that had over 200 transactions in a year.
The important distinction here is that the rule only applies to business transactions. If you've used PayPal for payment before, you'll be aware of the option they provide to specify the transaction as business or friends and family. All payment apps will begin to provide a similar option to distinguish between payments for business and those for leisure. If this sounds like somewhere between penny-pinching a small business owner and outright financial surveillance, you have good instincts, but PolitiFact wants you to know that it is false that the IRS will be monitoring your bank account. Give it a couple of months more of Biden's waddling incompetence and that fact will need to be amended (what do you call a fact that is no longer a fact?)
In a more aggressive move to leach every last dollar from the heartland of America, the Biden administration has pushed to expand this arbitrary $600 number to inflows and outflows in all bank accounts to ensure accurate tax reporting. The effort has been met with fierce resistance by bankers and citizens alike. JP Morgan CEO, Jamie Dimon, has even gone on record stating that it would be 'terrible' and drive up costs for banks which would get passed along to customers.
Has there been a reason offered for why such an aggressive crackdown need happen so suddenly? Nancy Pelosi offered a curt "yes" when asked by reporters about the initiative, her waxworks mask melting off her face like a retired circus clown. Ostensibly, the administration is trying to crackdown on fraud, but if you read between the lines, you'll see that the restrictions will sit most heavily on those who voted for Donald Trump — the deplorables, if you will. The welfare queens and champagne socialists who support such initiatives from their couches will largely be immune.
I didn't come here to provide all doom and gloom, but to offer you an out if you are so inclined. As in the Art of War (and adapted for journalistic purposes), one should never offer his readers bad news without then supplying an avenue for them to evade the bad news.
The good news about America is that, by and large, it is still a hotbed of innovation. One such innovation that shields you from the crumbling American dollar is Bitcoin. Bitcoin — distinct from all the other cryptocurrencies — offers a high amount of security and allows you to transact directly with people over the blockchain without setting off IRS alarm bells. There has been talk of monitoring Bitcoin in order to tax transactions, but such plans are about as high and mighty as visions of a Communist utopia. Bitcoin makes this fairly difficult to do.
Aside from Bitcoin, one could engage in barter, cash payments, or even work under the auspice of "favors". Paying taxes to the present administration feels like a crime. You'd do best to avoid doing so as much as possible. Within reason, of course. This is not advice. Don't take it from us. Consult your financial advisor. Etc.
If you want an introduction to Bitcoin, we'd be glad to share some resources with you. Feel free to reply to this email.
☮ FOR THE ANTI-NUCLEAR HIPPIES OUT THERE...
Nuclear power is among the safest means we have of producing electricity. Fatality rates per billion kilowatt-hours generated are 25 for coal, 2.8 for natural gas, 0.074 for nuclear (including Chernobyl), 0.035 for wind, 0.024 for hydro, 0.019 for solar and 0.0001 for U.S. nuclear, as reported in the Lancet and the Journal of Cleaner Production.
Not So Easy to Revive the U.S. Nuclear Industry
WSJ, January 17, 2022, Read Online
⚔︎ MISSIVES ⚔︎

All of the venues and events we will present going forward will not have Covid requirements. It's disturbing that many small Nashville venues have banded together to shill for Big Pharma and have become, whether intentional or not, Sackler fangirls. We will no longer suggest shows at these venues.
Speaking of pathetic, Tchaikovsky's Pathétique will be playing at the Schermerhorn this weekend, hooray! Burns Night at The Lost Paddy is the traditional celebration of the great Scottish poet Robert Burns held annually in Scotland. Yes, of course we'll be there.
THINGS TO DO
View the full calendar here.
TONIGHT
💃  Sweet Megg @ Acme Feed & Seed, 7p, Free, Info
+ Sweet as a peach
🎻  Bluegrass Night @ The American Legion Post 82, Free, Info
🍸  Electric relaxation @ Bar Sovereign, 9p, Free, Info
FARMERS' MARKETS
🐖  Nashville Farmers' Market @ Nashville Farmers' Market, 8a (Fri-Sun), Info
🐖  Farmers' Market @ Green Door Gourmet, 9a (Thurs-Sun), Info
🐖  Franklin Farmers' Market @ Franklin TN, 9a (Fri-Sat), Info
🐖  Charlotte Farmers' Market @ Richland Park, 9a (Fri-Sat), Info
GET 'EM WHILE YOU CAN
🎸  Tedeschi Trucks Band (Feb 22, 23, 25, 26) @ The Ryman, 7p, $40+, Info for the 22nd, 23rd, 25th, and 26th
🔆  Jordan Peterson (3/22) @ The Ryman, 7:30p, $40+, Info
🎸  Buddy Guy (3/26) @ The Ryman, 7:30p, $80, Info
🐷  Primus a Farewell to Kings tour (5/9) @ The Ryman, 7:30p, $55+, Info

NEW THIS WEEK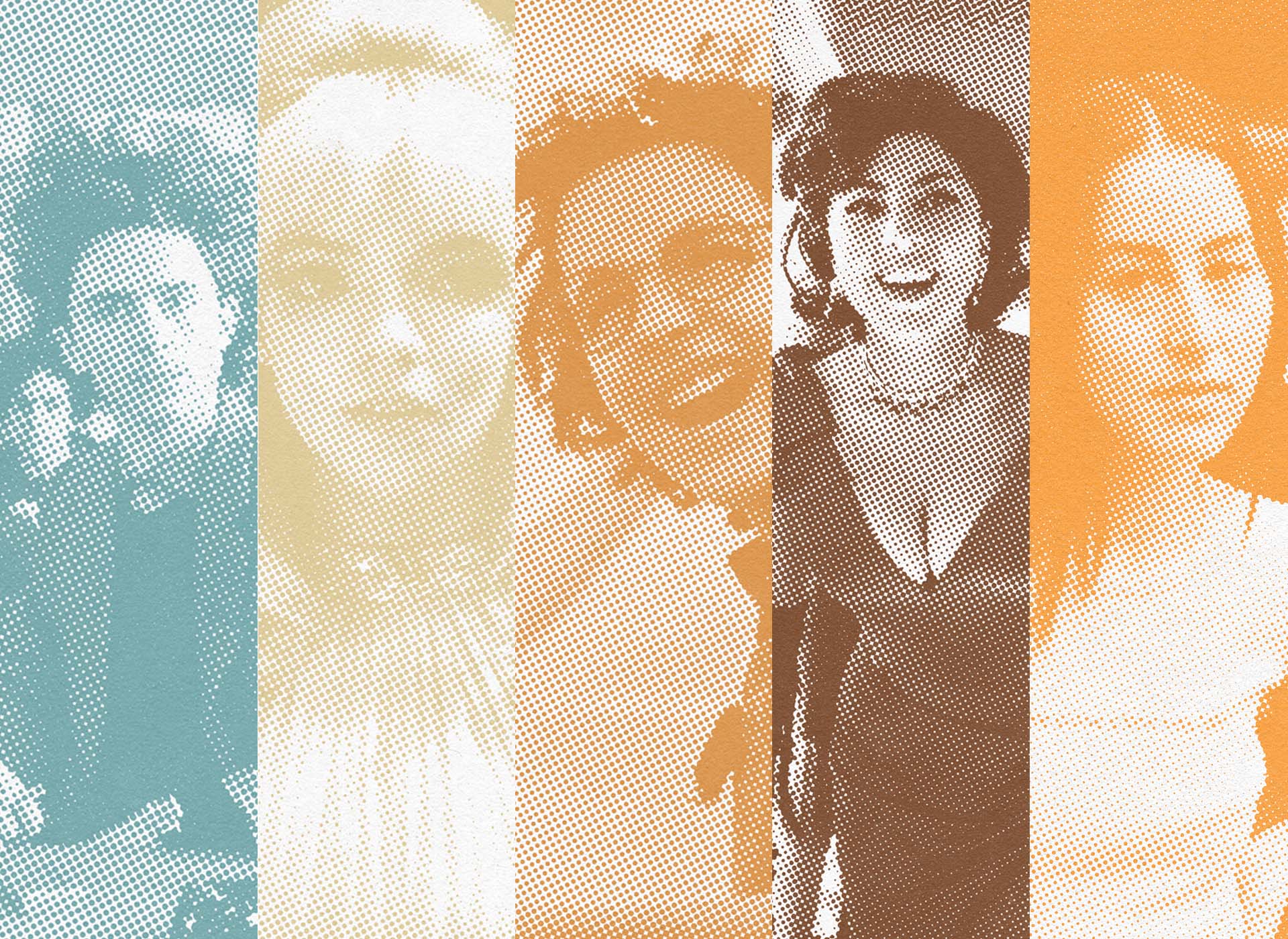 FROM THE ARCHIVE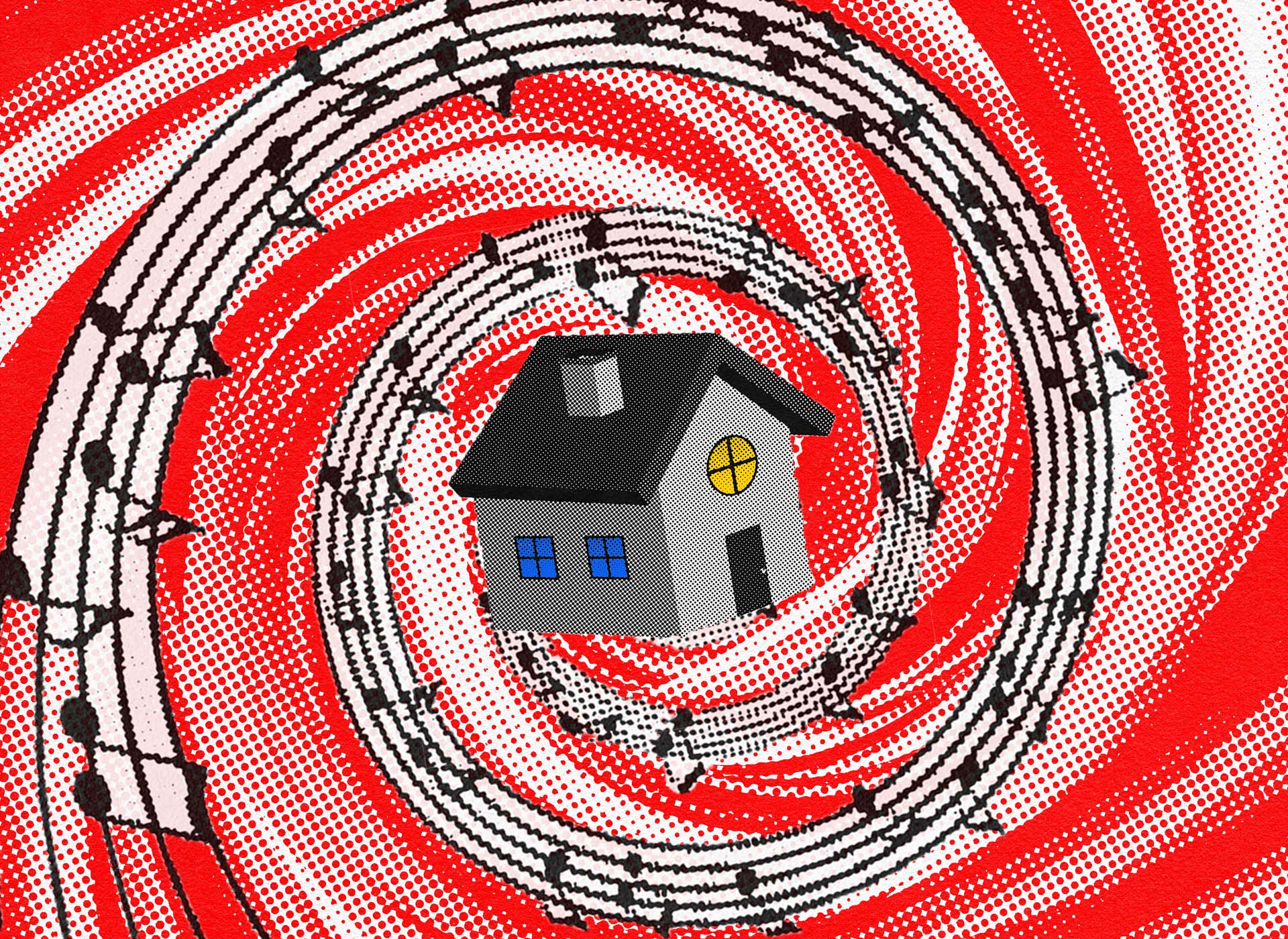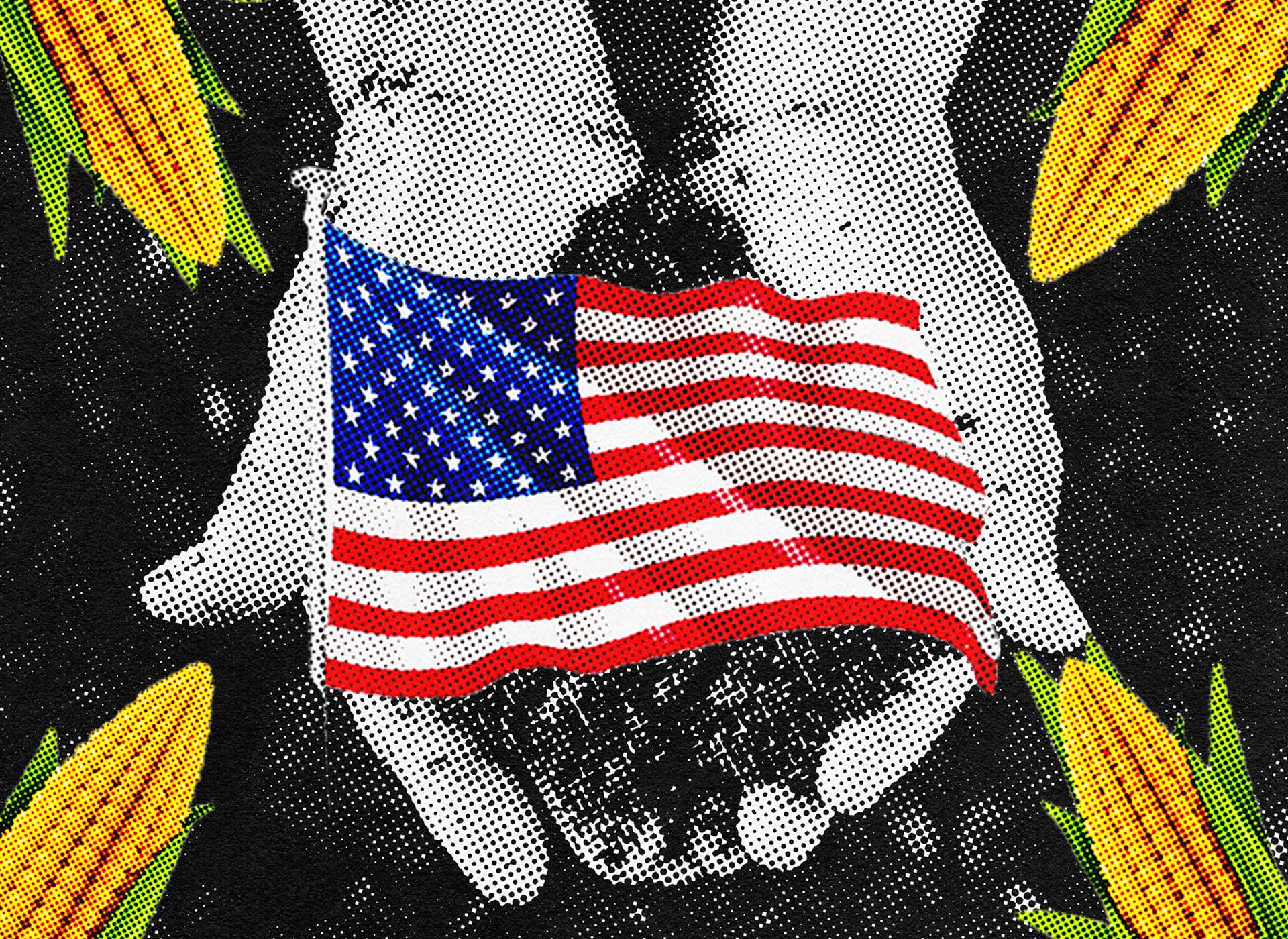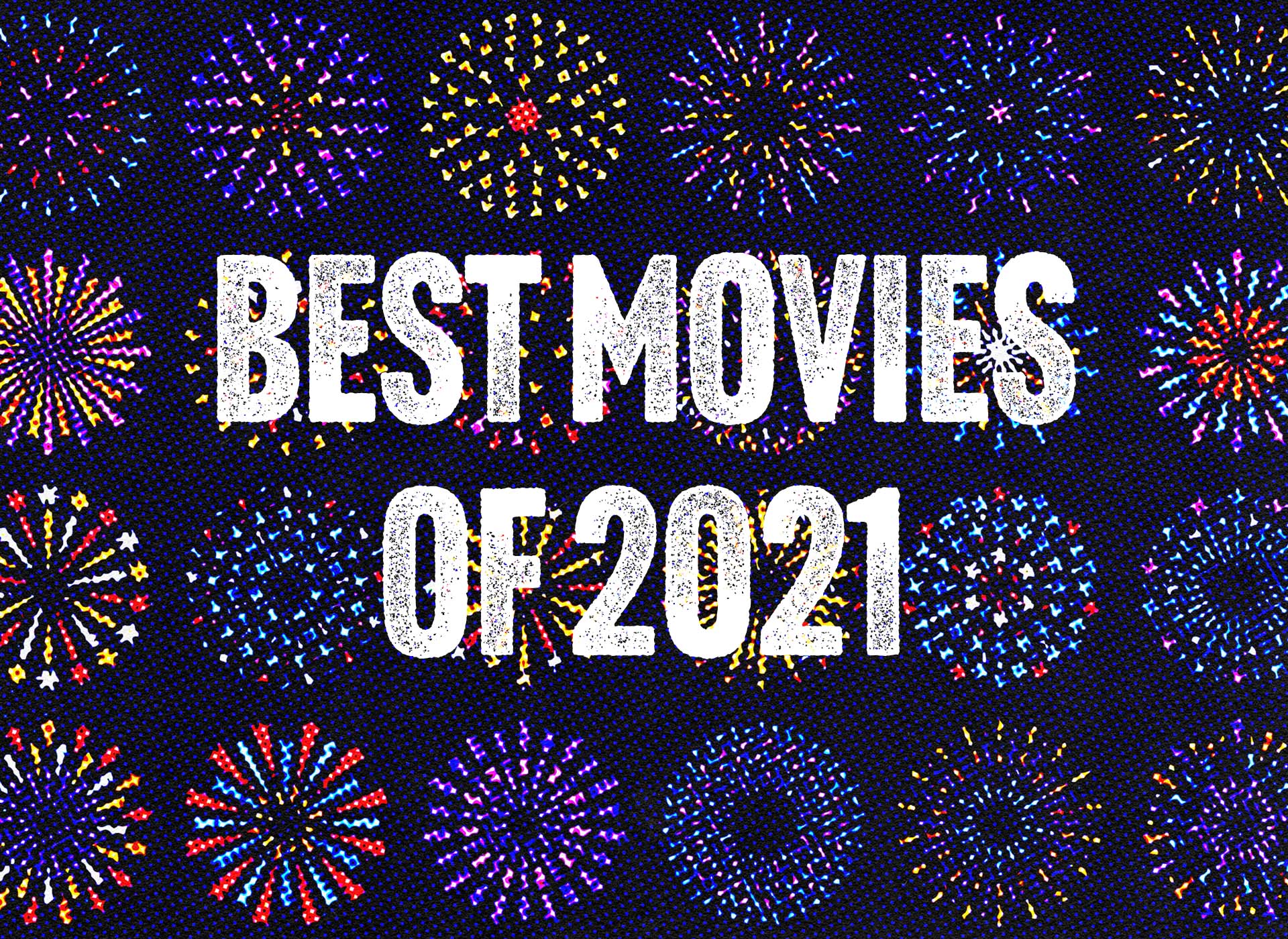 Around the Web
| The Border Crisis Is Bad, But In Mexico A Larger Crisis Looms Most Americans don't realize it but the Mexican state is in serious trouble, and we won't be able to ignore it for much longer.
⁇ Tech questions for 2022 Sometimes the centre of gravity in tech is very clear, but as we enter 2022 there are lots of areas where trillion dollar questions are wide open.
⎋ The Homogenization of American Non-Places The Tragic Loss of Locality
Political Theater Highlight Reel
Dana White has perfect response to journo's "gotcha" question
Bill de Blasio announces he's not running for Governor with a bizarre callback to that time he killed a groundhog
Canadian Woman pauses to take a selfie while rescuers hurry to save her from car sinking into icy river
You May Also Like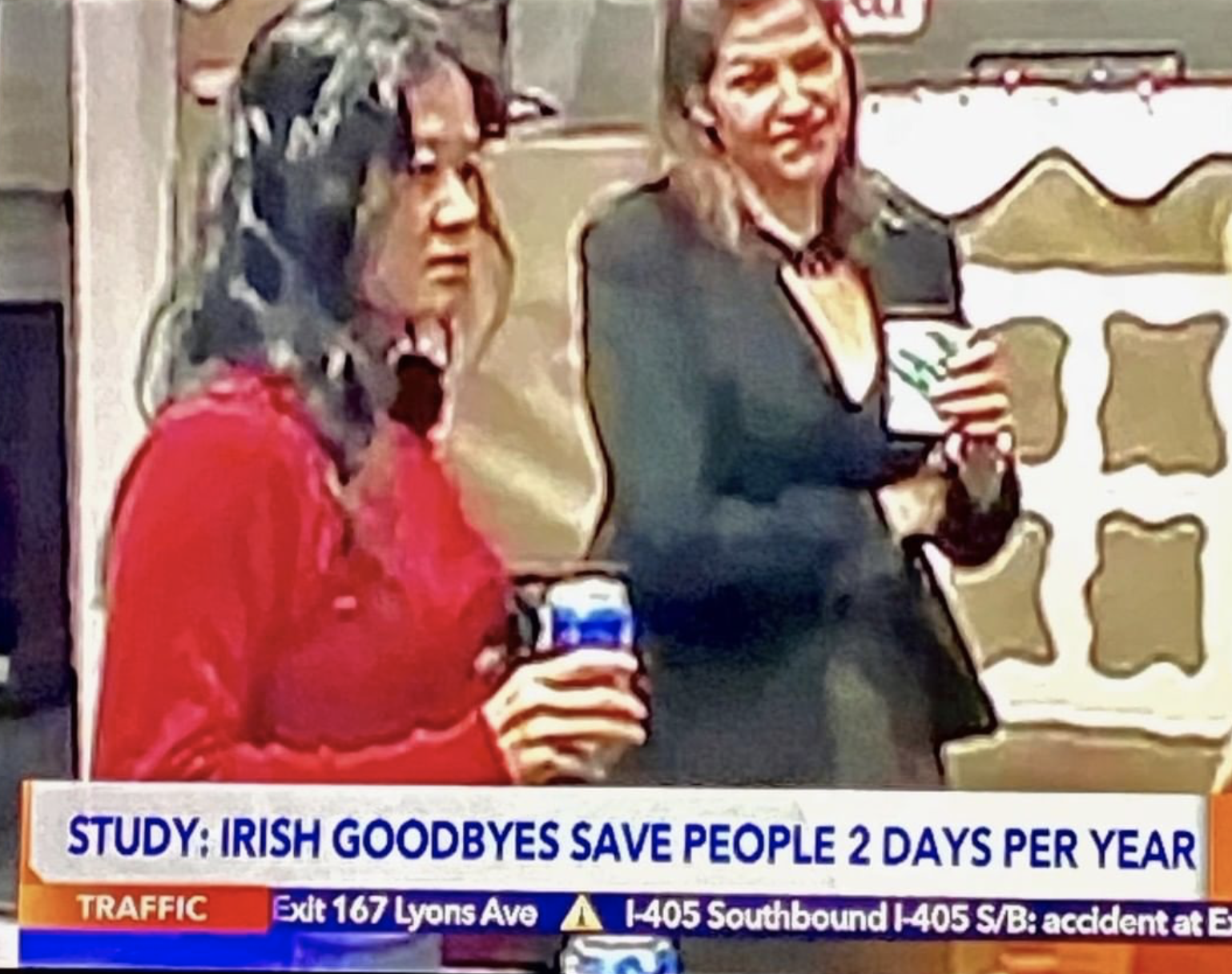 Words of Wisdom
If money is your hope for independence, you will never have it. The only real security that a man will have in this world is a reserve of knowledge, experience, and ability.

Henry Ford