No. 238: It's imperative that you own a convertible
⁂ Nashville's Alt-Daily ⁂ Convertible · Election · Zoo · Media · Buy or Rent · Old Animations · Much More!
Good morning, everyone.
As spring opens into summer, it's important that you do everything within your power to acquire a convertible. If you don't already drive one, then it is imperative that you obtain one. Price is not important. Plus, the way used car prices are going, if you play your hand right, you might even come out on top should you choose to sell at the end of the summer.
A solid Mazda Miata can be had for a couple of thousand dollars. If that sounds like too much money to spend on a glorified go-kart, consider the anguish your soul will feel without access to the most driveable and enjoyable automobile ever created. The pinnacle of human ingenuity, the Mazda Miata is just slow enough to ensure that the summer heat and the top-down breeze that enlivens your blood don't lead you into a ditch while you're taking a hairpin turn in the Smokies.
There are, of course, other options like the Fiat Spyder, the Honda S2000, BMW Z4, Audi TT, etc. The important thing here is that your convertible has a short wheelbase, is agile, and is able to take corners at high speed. More straight-line models like the Audi A5 are good for cruising but do not offer the lateral mobility of a smaller wheelbase like the Miata.
A simple suggestion.
Today, we check in on the 5th District Congressional race, mention some updates from the Zoo, observe how information flows through the right-wing media ecosystem, and look at a graph on whether it's more affordable to buy or rent a home.
You can follow us on Twitter (@realpamphleteer), LinkedIn (@realpamphleteer), or Instagram (@realpamphleteer) for additional content.
Thanks for reading.
The Flat Curver Awards
On April 25th, the week of the two-year anniversary of lockdowns lifting, we will unveil the winners of the First (and hopefully only) Pamphleteer's Flat Curver Awards. We'll honor those who stood strong against the rising tide of tyranny and ruthlessly mock those that didn't.
Got something you want to suggest? Send us a message or respond directly to this email.
⧖⧗⧖ Bar Hours Recap ⧗⧖⧗
Thanks to all who joined us last night!

༆ Much  Ado About Nothing
The new residency bill you've heard a lot about requires residency of 3 years in Tennessee for candidates running for US Senate and 3 years as a resident of the state and the district you're running in for US House of Representatives. Presented before the state legislature as HB2764 and SB2616, Senator Niceley (R) led the charge by introducing the original bill that encouraged this change in eligibility requirements.
Passed in this year's General Assembly Session, the new requirements do not affect this year's elections. It's also worth noting that anyone elected that does not meet these requirements before the bill takes effect next April will be grandfathered into the system and will not be removed from office.
Though lawsuits have been filed regarding the constitutionality of the new bill, candidates facing ineligibility for this year's US Congressional race will not be affected by the outcome of those lawsuits. Republican candidates who were not certified to run in this year's 5th district election did not get the boot from the Republican ticket because of the new residency requirement law. Instead, the TNGOP State Executive Committee voted on whether the three candidates, Baxter Lee, Morgan Ortagus, and Robby Starbuck, met the party's bona fide status requirement; a protocol put in place by parties to protect the integrity and legitimacy of a candidate's party affiliation.
➫ FROM THE NASHVILLE ZOO
The Nashville Zoo announced that they welcomed the first birth of a baby Mexican Spider Monkey. On April 9th, their 21-year-old Spider Monkey Molly gave birth to her first baby. Molly, the mother, and Sandy, the father, are two of four adult Mexican Spider Monkeys at the zoo. The new baby makes five and Sandy is reportedly taken with the new baby. They have yet to identify the baby's gender and have not given it a name. Spider Monkeys are described as critically endangered due to an 80% population decline in the last 45 years.
RECENT ZOO ANNOUNCEMENTS
HEADLINES
POLITICS
DEVELOPMENT

⇣ FOOD SHORTAGES IMMINENT, PROMISE
If you've perused Twitter recently or happened to tune in to Tucker Carlson last night, then you'll get an idea of the "imminent food shortage" fear waves flying through the population at the moment. This Twitter thread from @GraduatedBen noting warehouse and food plant fires over the past couple of days has especially struck a chord and likely passed over the desk of a Carlson producer who thought it'd make a good segment.
There are a couple of things we can learn from this that aren't related to "food shortages" specifically, but instead, show us how information is being parlayed around the right-wing media ecosystem.
Firstly, and this has become more and more apparent, it's clear that Tucker Carlson and his writers use Twitter and the content churned out by anonymous accounts quite frequently to put together show segments. You'll often see screenshots of tweets from large anonymous accounts on his shows, and in this most recent instance, an entire segment of the show devoted to what a Twitter user noticed after running some basic pattern recognition on some headlines.
Carlson's new documentary series, The End of Men, cobbles together a bunch of ideas around masculinity that have floated almost exclusively around Twitter for the past couple of years. Accounts like the Raw Egg Nationalist, Sol Brah, and while he was active, Bronze Age Pervert typify this renewed interest in men's health. Blended with some of the more esoteric suggestions like "testicle" tanning — which has been resoundingly mocked in the media by a bunch of men and women who probably order UberEats 14 times a week — is a desire to reawaken a healthy sense of masculinity in modern men. Politicians like Josh Hawley have latched onto this rhetoric to restore a healthier approach to masculinity.
Naturally, concerns about the state of modern men have been downplayed and dismissed which only crystalizes the point these men are trying to make to their audience which is increasingly corralled into constricting and feminized institutions where the healthy expression of ambition and desire — well rendered in Lord Byron's Don Juan or Stendahl's The Charterhouse of Parma — is punished and disincentivized. It's clear why Carlson, the most-watched person on television, has latched onto ideas bubbling up from anonymous right-wing Twitter accounts: they are exciting and they resonate.
Now, returning to how information flows through the right-wing media ecosystem.
The second thing revealed by this "food shortage" story is that such information is often presented without context. How many warehouse fires are there annually? How many pounds of food do we typically lose in a year to various disasters — including fires? If you browse the Twitter thread I opened up this salvo with, you'll notice a whole host of dissenting opinions in the comments that note things like "In the U.S. there were approximately 1,240 warehouse fires per year between 2009 and 2013." That bit of information is, of course, absent from the segments and content generated around such a post whose sole purpose is to remind people that the government is out to get you. At this point, such declarations differ little from the more traditional animus directed at God by churchgoers. Everyone's still paying their taxes, aren't they? As a friend once said, "If 10% is good enough for God, 10% is good enough for the government. Now pull out your checkbooks."
The third and final thing this can teach us about the right-wing media ecosystem is that many of the concerns — if you can even call them that — emerge from the media or, in this instance, from Twitter. Yes, food shortages are a concern, but in reality, food shortages should always be a concern. The illusory stability of global supply chains has never been more obvious than during the past two year's pandemic. Warning people to prepare for more expensive food is one thing, but igniting conspiratorial fervor over the government burning down warehouses to create a food shortage is stupid. Personally, I spend all day in the media and have learned to reflexively dismiss any meta-concerns like this that suddenly pop up and demand my spiritual and emotional attention.
This type of rhetoric is endemic to right-wing political thought at this point, and as quickly as a story like a bunch of warehouse fires flares up and causes a cacophony of anger and fear, it will subside and get incorporated into the delusional quilt of modern political rhetoric. At every juncture and with every piece of content one consumes from the media, one should ask himself "How will or could this directly affect me?" instead of the wasteful and distracting "What does this mean?" The machinations of government are among the least mystifying things on this entire planet. You want mystery and intrigue? Grow a tomato plant from seed.
One of the goals of The Pamphleteer is to move past this kind of rhetoric and encourage readers, and anyone in our general orbit, to physically involve themselves in the political process and begin to build self-reliant systems that do nog depend on government or even large, global corporations. Most right-wing political rhetoric pushes viewers and readers to occupy a position akin to a spectator at a football game. The looming food shortage story may be useful in persuading people to think more realistically about where and how they get their food — something we heavily endorse — but beyond that, as evidence of a government conspiracy or some greater political movement against the people, the information is largely useless unless you pray consistently to the Gods of Media for salvation.
Unfortunately, the lesson that most will take from the story is that the government is out to get them — as if they need a reminder — instead of beginning the process of building their own food supply chains or considering that the consumption of fear porn may not be good for their health.
In short, if you want to blunt the impact of food shortages, then start building relationships with farmers and ranchers. Grow some of your own food. Your efforts on this front will be immensely rewarding no matter the scale and ease concerns when you learn that a seed oil distiller went up in flames because you don't eat that sh*t anyway.
☗ GRAPH OF THE DAY: BUY OR RENT?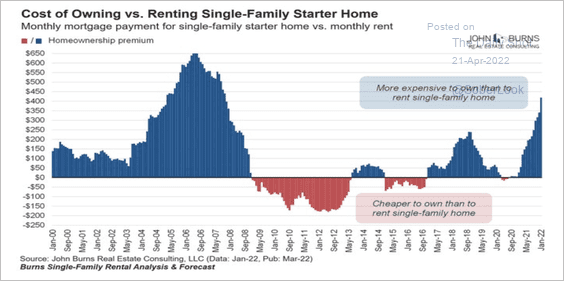 ⚔ MISSIVES ⚔

THINGS TO DO
You can view our full event calendar here.
🍺 The Pamphleteer hosts Bar Hours every Thursday night at Lucky's 3 Star Bar from 6-8 PM. The first ten guests get drinks on the company tab. Join us to discuss how to shake off the sloth of the modern era and recapture the vitality that made this country great.
🎙 Hannah Juanita is playing two steppin' music every Friday in April at Bobby's Idle Hour.
🎪 Check out our favorite driving distance festivals this summer.
👨🏻‍🌾 The Pamphleteer's farmers market guide.
TONIGHT
🎻 The Cowpokes @ Acme Feed & Seed, 12p, Free, Info
🍻 Fridays by the River @ Shelby Park, 2p, Free, Info
+ Pop up biergarten down by the river
🍀 Live Irish Music @ McNamara's Irish Pub, 6p, Free, Info
🎸 Kelly's Heroes @ Robert's Western World, 6:30p, Free, Info
⚾ Sounds vs. knights @ First Horizon, 6:35, $10+, Info‌‌‌‌‌‌‌‌‌‌‌‌‌‌‌‌
🕺 James Patterson @ Rosemary, 7p, Free, Info‌‌‌‌‌‌‌‌‌‌‌‌‌‌
🚨 Red Light Series @ Hidden Bar, 8p, Free, Info
+ Rotating DJs playing dance, funk, disco
🌌 Subtle Citizen, The Bumbs, and Weak Daze @ The Cobra, Free, 8p, Info
🎙 Bill Burr @ Bridgestone, 8p, $24.40, Info
TOMORROW
🎺 Record Store Day @ The Groove, 10a, Free, Info
+ Brassville, a TSU horn band, is headlining
🏎 Drag Race @ Music City Raceway, 11a, Free, Info
🌎 Earth Day @ Centennial Park, 11a, Free, Info
🦐 Crawfish Boil @ Elm Hill Tavern, 12a, $25, Info
🍀 Live Irish Music @ McNamara's Irish Pub, 6p, Free, Info
🎸 Kelly's Heroes @ Robert's Western World, 6:30p, Free, Info
⚾ Sounds vs. knights @ First Horizon 6:35, $10+, Info‌‌‌‌‌‌‌‌‌‌‌‌‌‌‌‌
🕺 Sparkle City Disco @ Rosemary, 7p, Free, Info‌‌‌‌‌‌‌‌‌‌‌‌‌‌
🚨 Red Light Series @ Hidden Bar, 8p, Free, Info
+ Rotating DJs playing dance, funk, disco
🎺 Marbin @ The Cobra, 8p, $17.55, Info
SUNDAY
⚾ Sounds vs. knights @ First Horizon 6:35, $10+, Info‌‌‌‌‌‌‌‌‌‌‌‌‌‌‌‌
🎅🏽  Santa's Ice Cold Pickers @ Santa's Pub, 7p, Free, No Info‌‌
🐅 Predators vs. Wild @ Bridgestone, 7p, $40, info
⚡️ Lightning 100 Nashville Sunday Night @ 3rd & Lindsley, 8p, $15, Info
GET 'EM WHILE YOU CAN
🌊 The Brian Jonestown Massacre (5/5) @ Brooklyn Bowl, 8p, $25, Info
🎻 Billy Strings (5/6-8) @ The Ryman, $39.50+, 8:30, Info for 5/6, 5/7, 5/8
🐷 Primus: a Farewell to Kings tour & Battles (05/09) @ The Ryman, 7:30p, $55+, Info
🥁 Gogol Bordello (5/21) @ Brooklyn Bowl, 8p, $33, Info

NEW THIS WEEK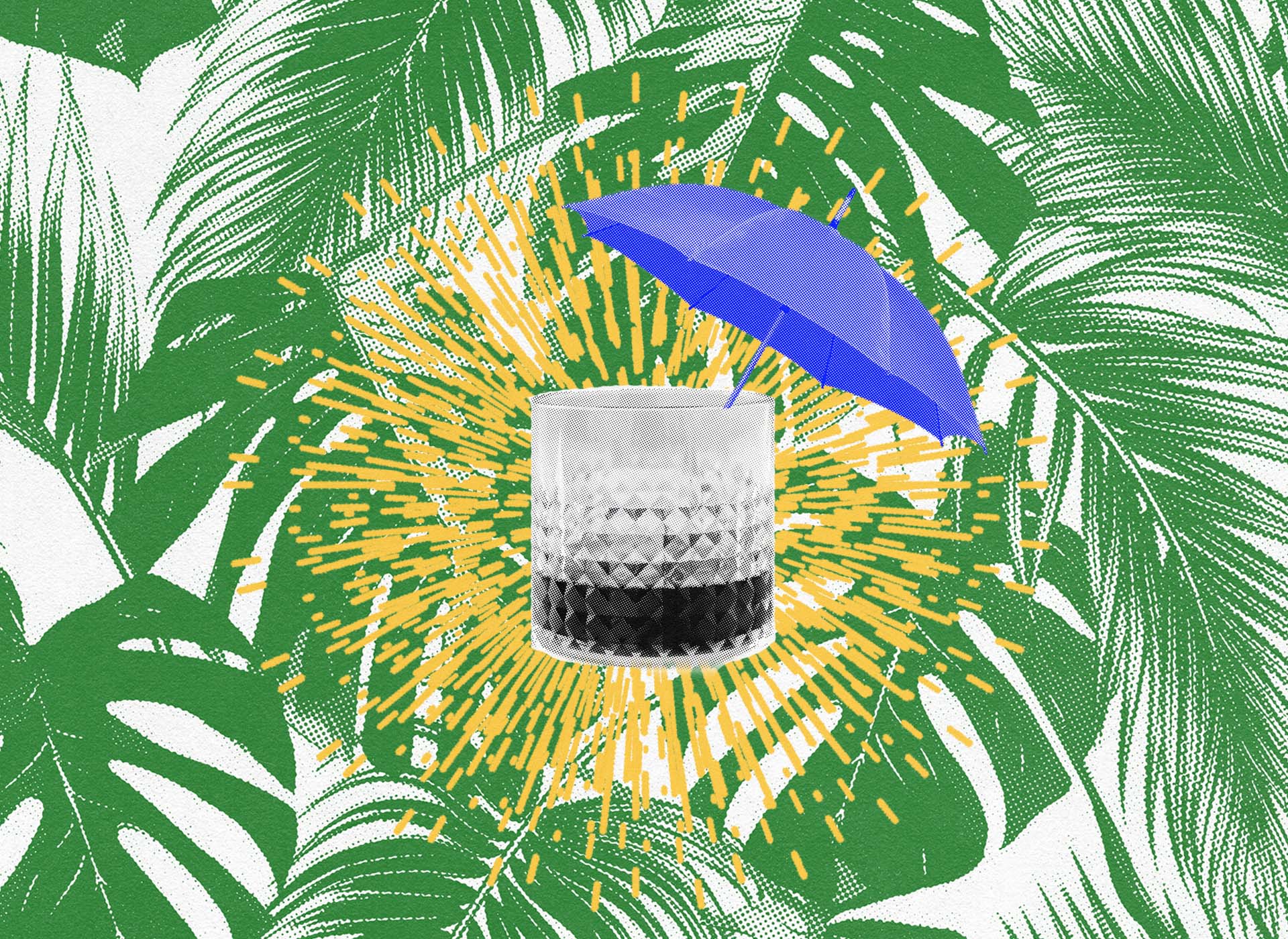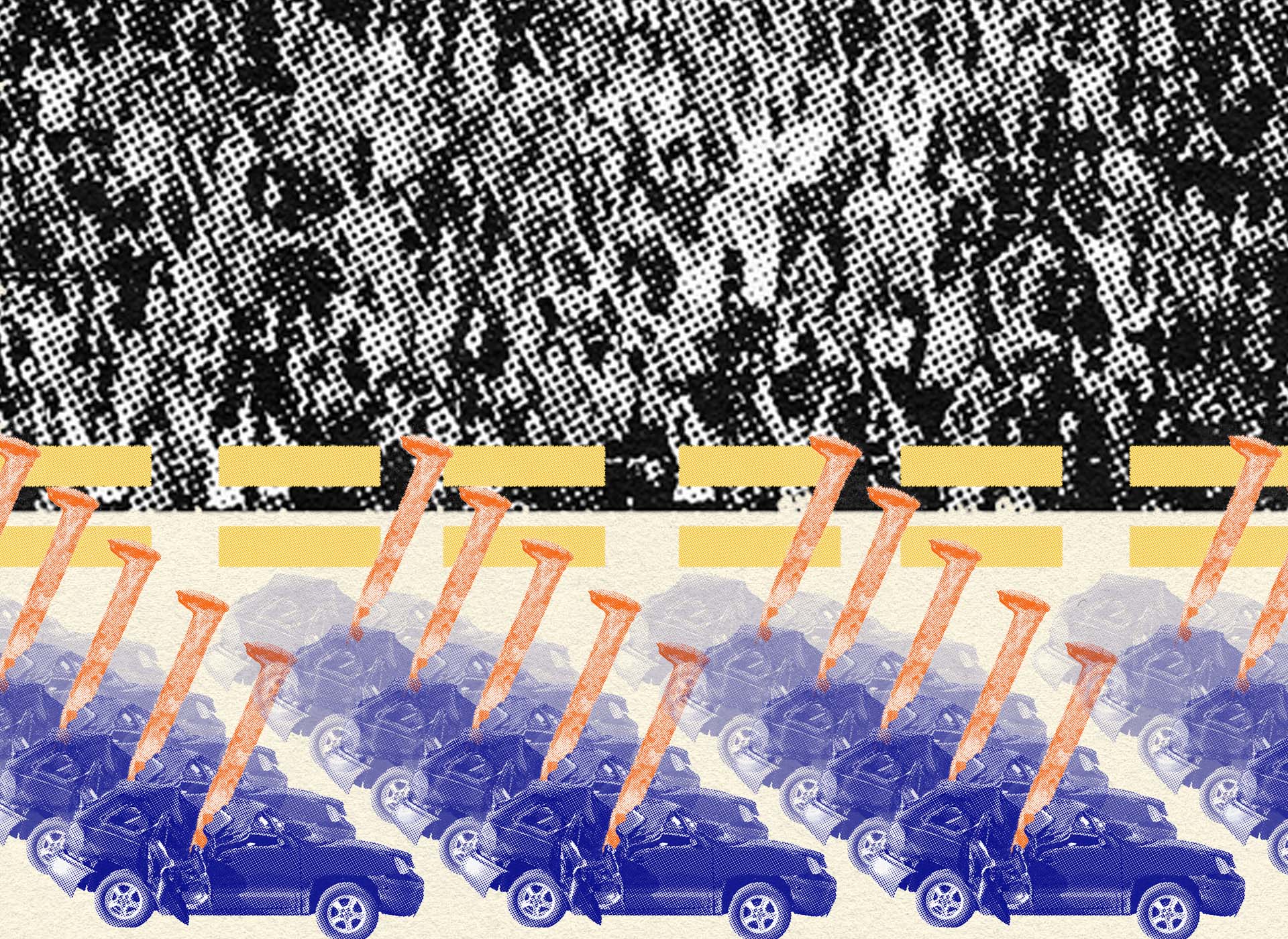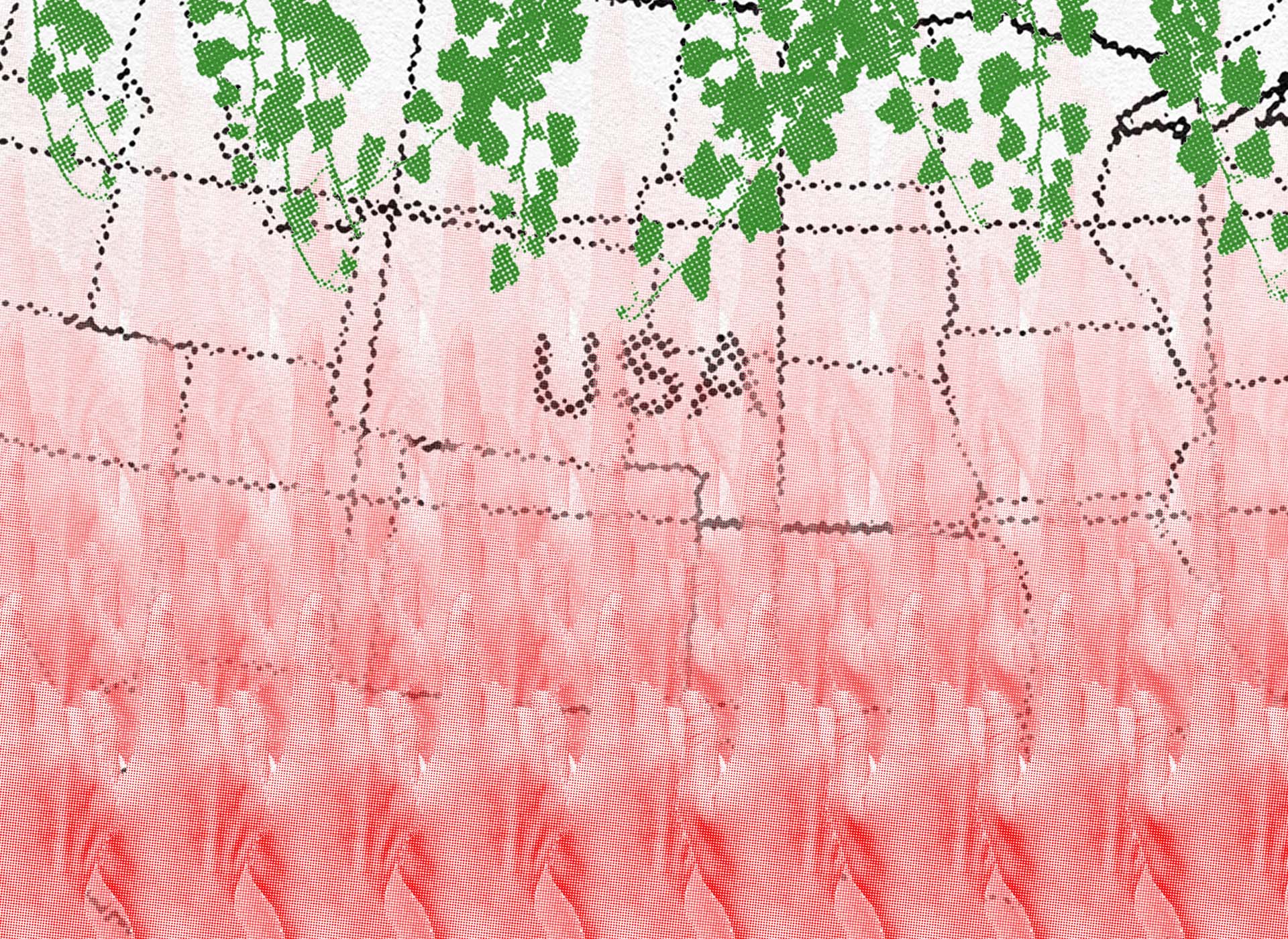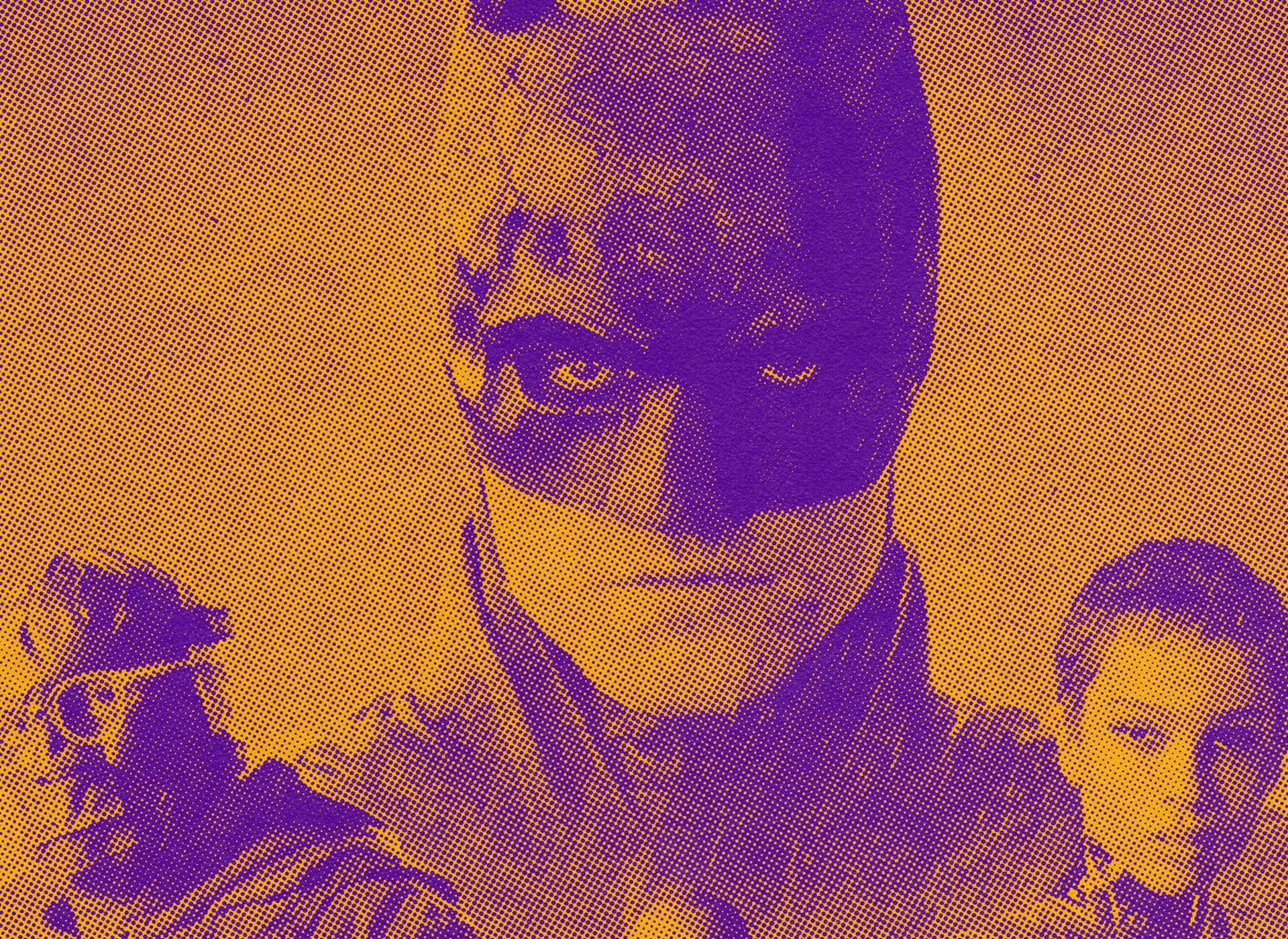 FROM THE ARCHIVES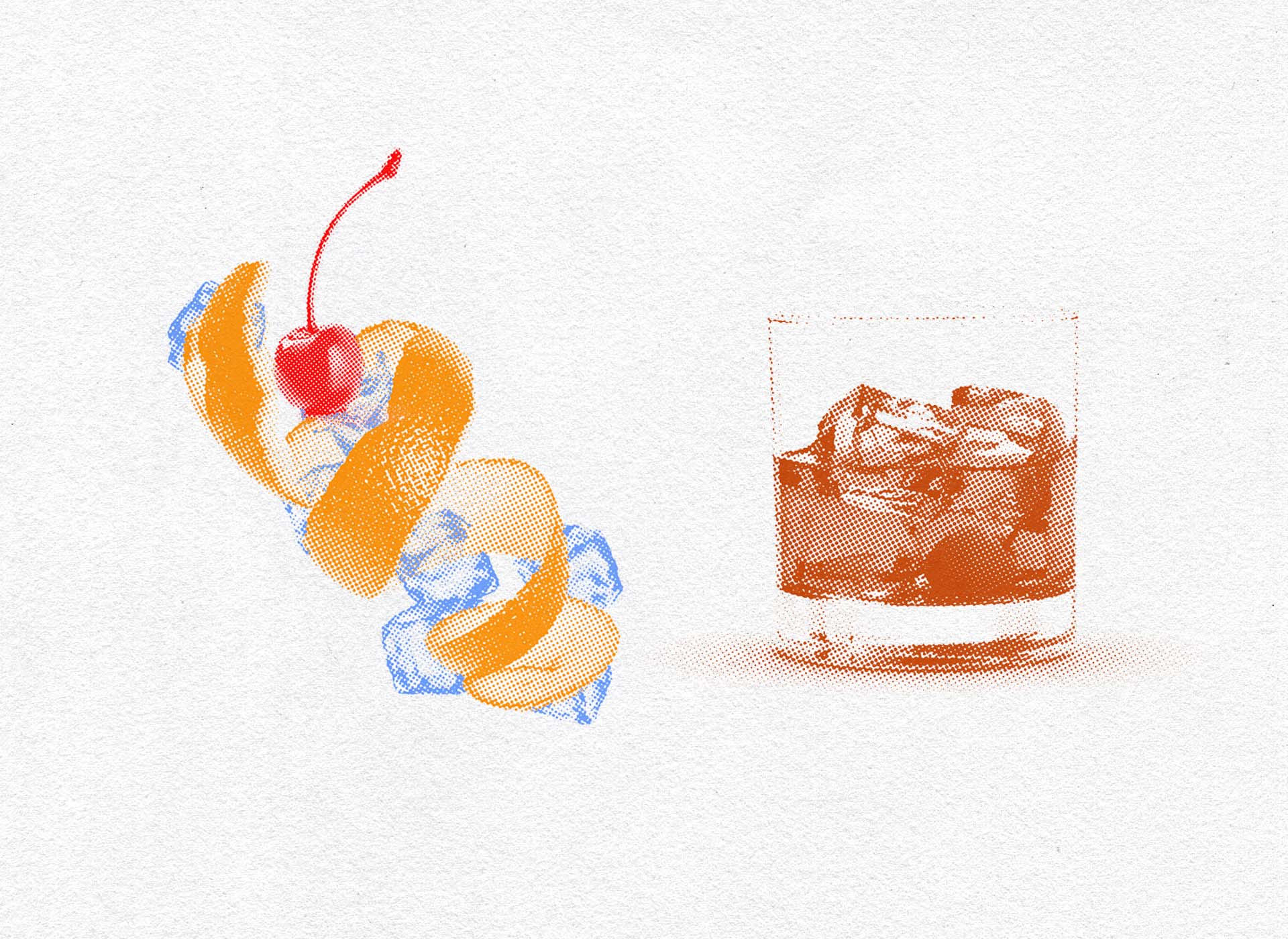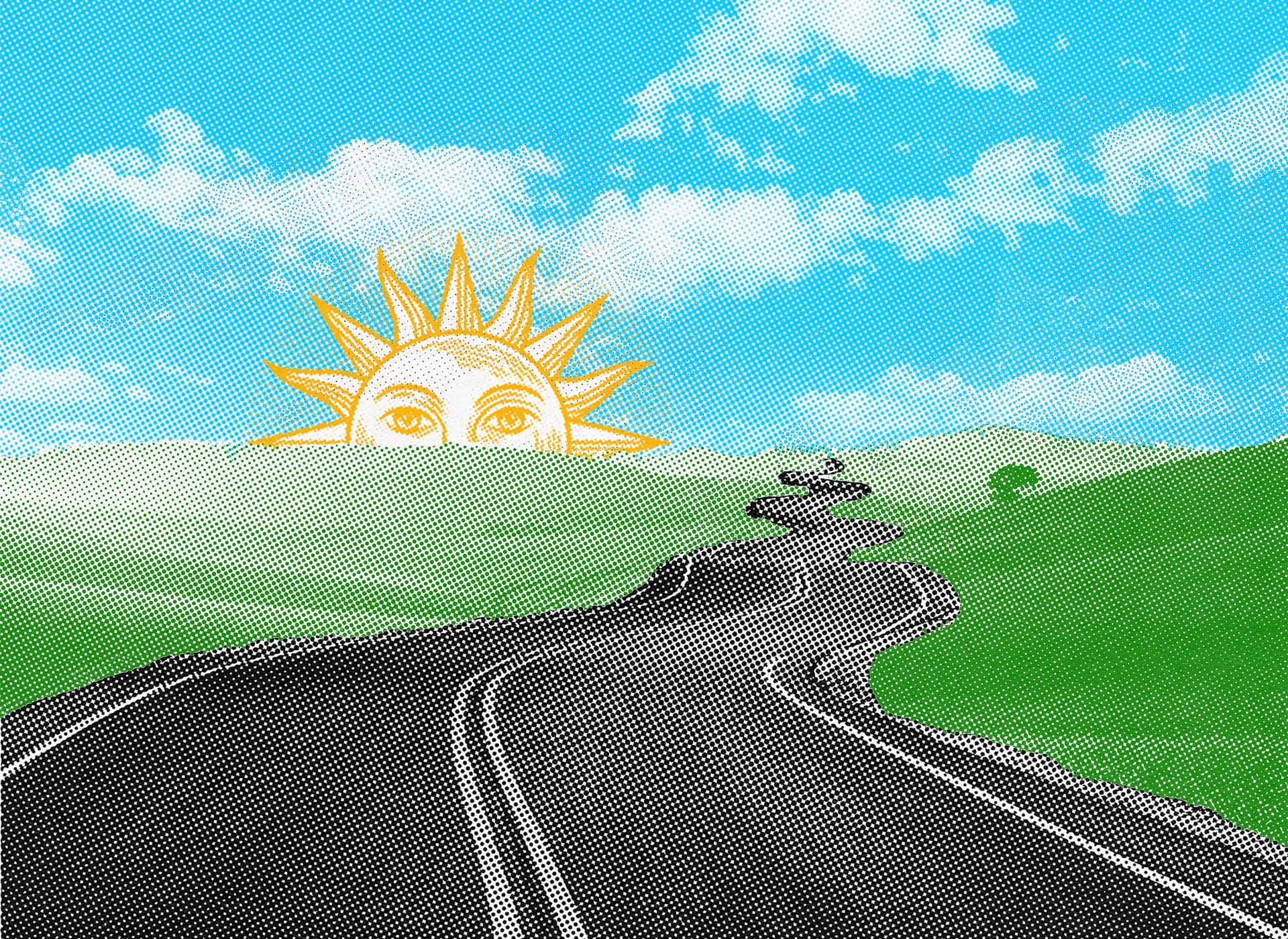 Around the Web
☞ Handy Mnemonics The Five-Fingered Memory Machine
⃕ How polyester bounced back Somehow, polyester went from being the world's most hated fabrics to one of its favorites.
↯ The working classes are a volcano waiting to erupt Workers across the world are being squeezed from all sides. They won't put up with it forever.
Political Theater Highlight Reel
Jen Psaki: Teachers should talk with kindergarteners about if they're "a girl or a boy."
Chief Bush-Cheney advisor: "If Jesus Christ was alive today, he would be called a groomer."
Tulsi Gabbard sends cease and desist letters to Keith Olbermann, Mitt Romney
You May Also Like
Words of Wisdom
''The really unhappy person is the one who leaves undone what they can do, and starts doing what they don't understand; no wonder they come to grief.''

Johann Wolfgang von Goethe
Today's newsletter is brought to you by Megan Podsiedlik (Nashville), Edward Landstreet (Local Noise), and Davis Hunt (everything else).