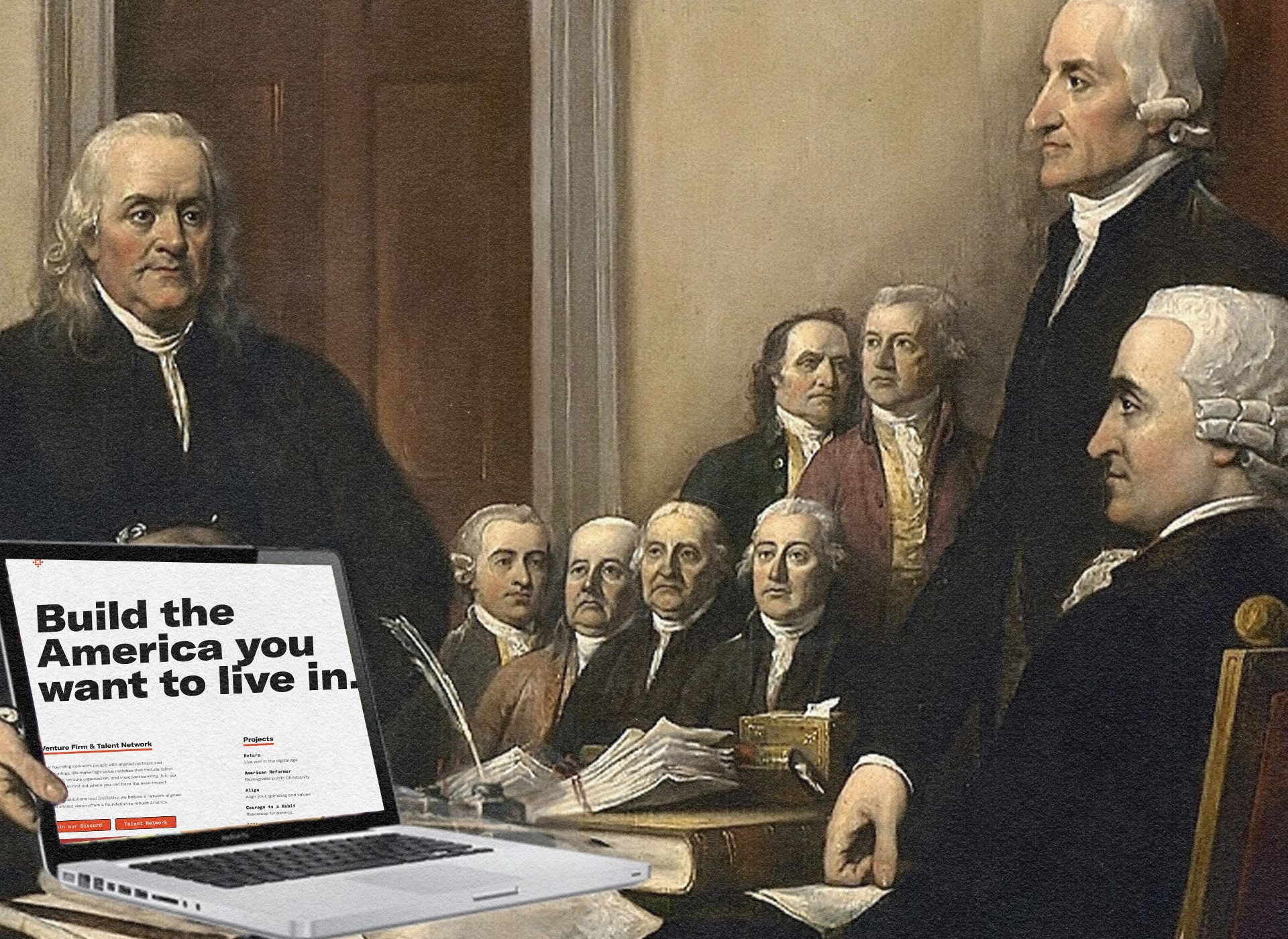 No. 453: A New Foundation
⁂ Nashville's Alt-Daily ⁂ New Founding · Spam Calls · DCS Audit · God · Banners · Much More!
Good morning, everyone.
This morning I want to bring your attention to an emerging company fighting to reintroduce sanity into the public sphere. That company is New Founding. Says the firm's website: "As legacy institutions lose credibility, we believe a network aligned around shared vision offers a foundation to rebuild America."
In short, New Founding's aim is to build a network of employers and employees who, for a lack of a better shorthand, don't have pronouns in their bios. Whether you're an employer tired of reading about applicants' sexual priorities or a job applicant who doesn't want to work for a boss who demands you repent for your "whiteness", it's worth checking out.
Today, Megan catches us up on news from the past weekend, the MLB makes its efforts to bring a team here more public by hiring five lobbyists, and much more.
Onward.

⧖⧗⧖ ENJOY THE PAMPHLETEER? ⧗⧖⧗
It is only because of your donations that we can remain ad-free. Help us grow our coverage, expand our reach, and explore a wider variety of topics.

❏ TODAY ON THE HILL
HELLO, IS YOUR HOUSE FOR SALE? Tired of getting unsolicited phone calls from real estate developers trying to buy your property? SB234, which is on the Senate's regular calendar for today, would limit the number of times a property owner can be contacted by an interested developer to one time per year. Any developer who makes unsolicited contact in violation of this term can be reported and, if found guilty, could be fined up to $1,500.
DCS AUDIT On today's Senate consent calendar is SB37, which would require the Department of Children's Services to submit quarterly reports to both "the chair of the Government Operations Committee of the Senate and the chair of the Government Operations Committee of the House of Representatives during 2023." The reports are designed to track the changes and progress made in the department since the comptroller's disparaging findings were released back in December. The eyebrow-raising audit uncovered, among other things, DCS's failure to investigate sexual abuse claims, "alarmingly higher" caseworker turnover rates in Davidson County, and over 200 instances of children sleeping overnight in DCS offices.
IN GOD WE TRUST Companion bills HB771/SB420 are on the consent calendar in the House and the Senate today and request that the seal of the state of Tennessee includes the slogan "In God We Trust." The bill asks that the governor's office submit a new design by July 1, 2025.
BATTLE OF THE BANNERS Yesterday, Councilmember Bob Mendes retweeted his colleague, Angie Henderson, who posted the following: "When a huge, TN-shaped, Nazi banner is hung off a bridge in the capital city specifically addressing & thanking @GovBillLee for hateful, discriminatory legislation, & he says NOTHING to repudiate it, his inaction = acceptance & encouragement. Hate is NOT welcome here!!"
Henderson is referring to a banner that showed up on the Chestnut Street Bridge on March 2nd. A week ago, Main Street Media reporter Vivian Jones posted a picture of a new banner blazoned with "Nazi Punks F**k Off" that cropped up on the Foster Ave bridge over I440.
TN FIREARMS ASSOCIATION ENDORSES SEN. BAILEY As Rep. Todd Warner urges Randy McNally to step down from the lieutenant governorship, the Tennessee Firearms Association has already endorsed Senator Paul Bailey to take his place. The TFA also took the liberty of weighing out the pros and cons of the other candidates who will likely jockey for the vacant position, taking into consideration each one's support of the second amendment. At present, the TFA speculates that the top three potential candidates will be  Jack Johnson (R-27), Paul Bailey (R-15), and Bo Watson (R-11).
HEADLINES
Tennessee has collected $1.3B more in taxes than estimated for fiscal year (Center Square) Tennessee has now collected $1.3 billion more in taxes and fees than were budgeted for the fiscal year, which just completed its seventh month. While increases have slowed, the state still collected $88.3 million more in February than it did in February 2022. Overall, that was $1.3 billion in total collections in February.
Rutherford County announces $745M plan to build, expand schools as district grows rapidly (WKRN) The county's enrollment numbers are above 50,000 students, and at this rate of growth, Sullivan said they would need to build a school a year to keep up. In fact, the district is a top 100 county for enrollment across the nation. Sullivan noted they have the largest middle school in the state, Blackman Middle School, with about 1,700 students.
Major League Baseball lobbies up in Nashville (TNJ) Major League Baseball Commissioner Rob Manfred's office has signed up a team of five lobbyists at the Tennessee Capitol. Former Oakland A's pitcher Dave Stewart has been leading an effort to bring a major league franchise to Nashville, with hopes of building a stadium near Tennessee State University.
TN lawmakers want zero tolerance for students who make school violence threats (WBIR) If passed, the amended version of HB340/SB190 would expand the list of zero-tolerance violations to include threats of mass violence on school property or at school events. Superintendents would make the decision over if the expelled student has to attend an alternative school or attend virtual classes.
Workers at Nissan Smyrna Plant Reject Union (Star) A group of workers at the Nissan North America – Smyrna plant recently voted against unionizing and being represented by the International Association of Machinists and Aerospace Workers (IAM) in a 62-9 vote.
DEVELOPMENT
Boys & Girls Club Of Middle TN. Break Ground On Renovated Center in North Nashville (Now Next)
Judge rules in favor of companies eyeing projects (Post)
Frank Sinatra-focused bar to open in mid-April (Post)

THINGS TO DO
View our calendar for the week here and our weekly film rundown here.
📅 Visit our On The Radar list to find upcoming events around Nashville.
🎧 On Spotify: Pamphleteer's Picks, a playlist of our favorite bands in town this week.
👨🏻‍🌾 Check out our Nashville farmer's market guide and our 2023 southern festival guide and 🎥 2023 movie guide.
Monday, 3/20
🪕 John Mailander FORECAST with Alicia Enstrom @ Dee's Lounge, 8:45p, Info
+ a Nashville-based collective of visionary musicians led by multi-instrumentalist/composer John Mailander

🎸 Enumclaw @ The Blue Room, 8p, $15, Info
+ self proclaimed best band since Oasis, WA rock band with 90's influences

🎻 Curb Youth Symphony Spring Concert @ Schermerhorn Symphony Center, 7:30p, Pay What You Can, Info
+ The Nashville Symphony and Vanderbilt Blair School of Music present the premier ensemble of the Vanderbilt Youth Orchestras Program

🎷 Jazzy Monday @ Helen's Hot Chicken, 8p, $13, Info

💀 Grateful Monday @ Acme Feed & Seed, 8p, Free, Info

🕺 Motown Monday @ The 5 Spot, 9p, $5, Info

🎹 Jazz Jam @ The Villager, 11p, Free, Info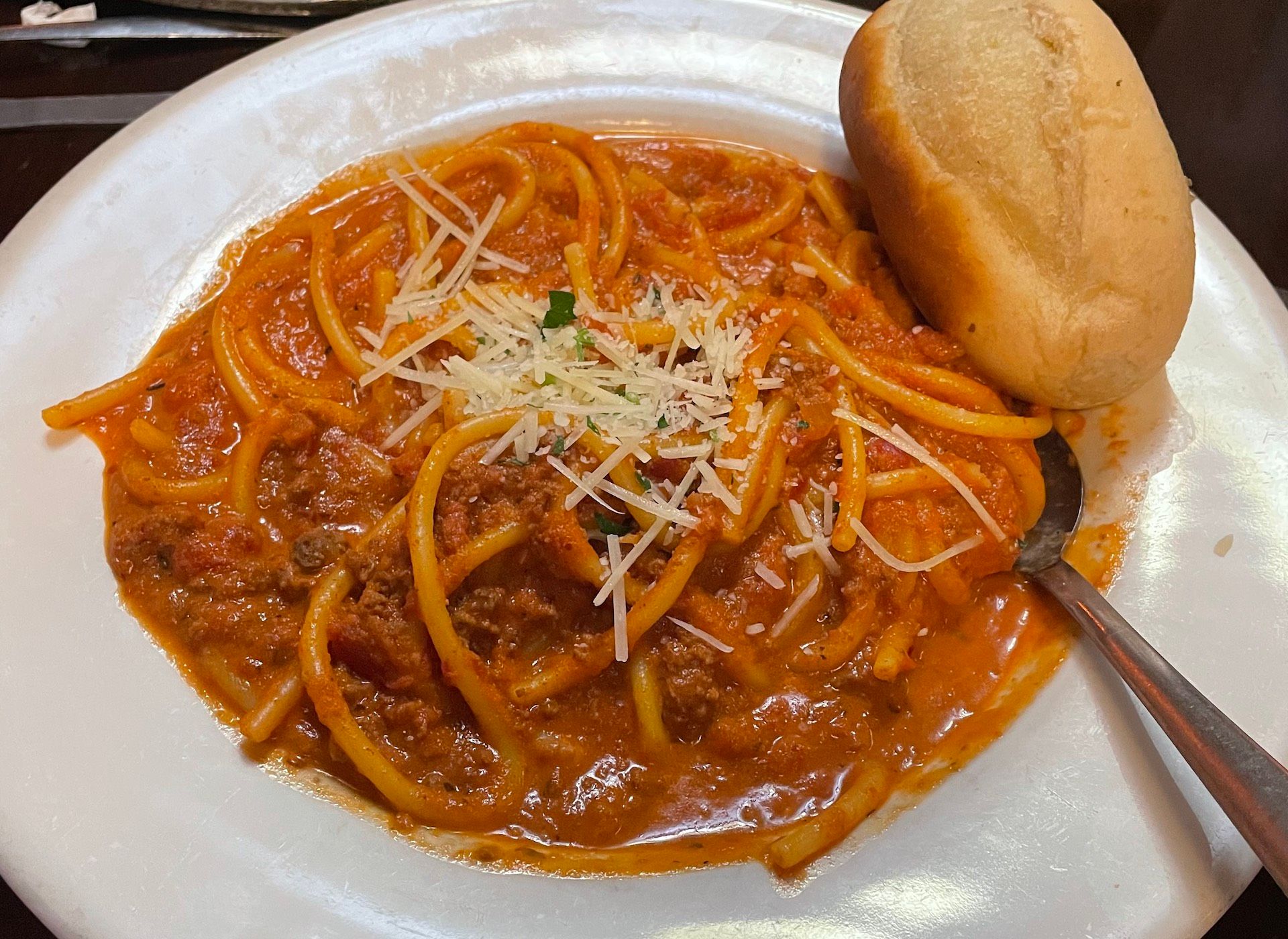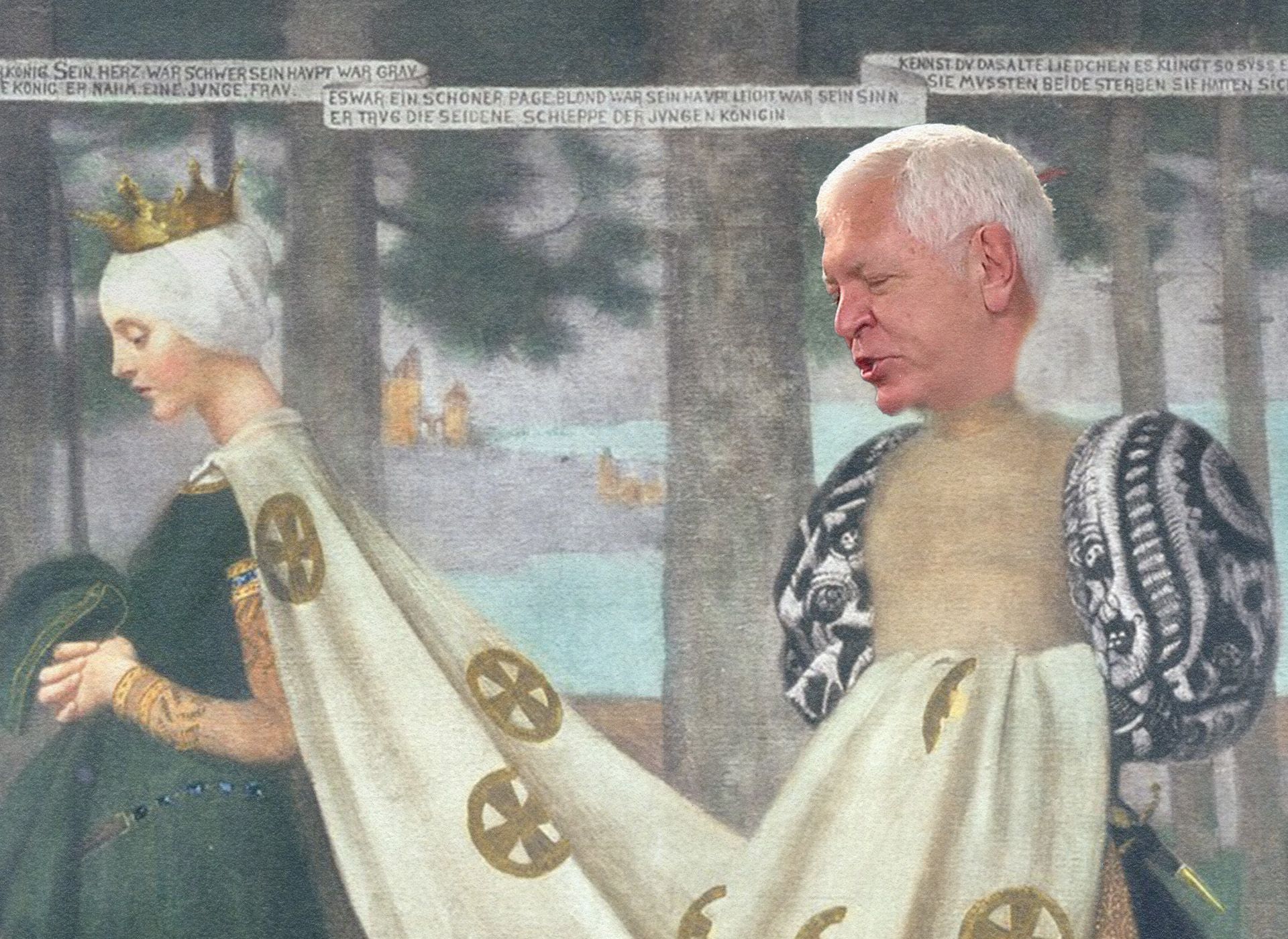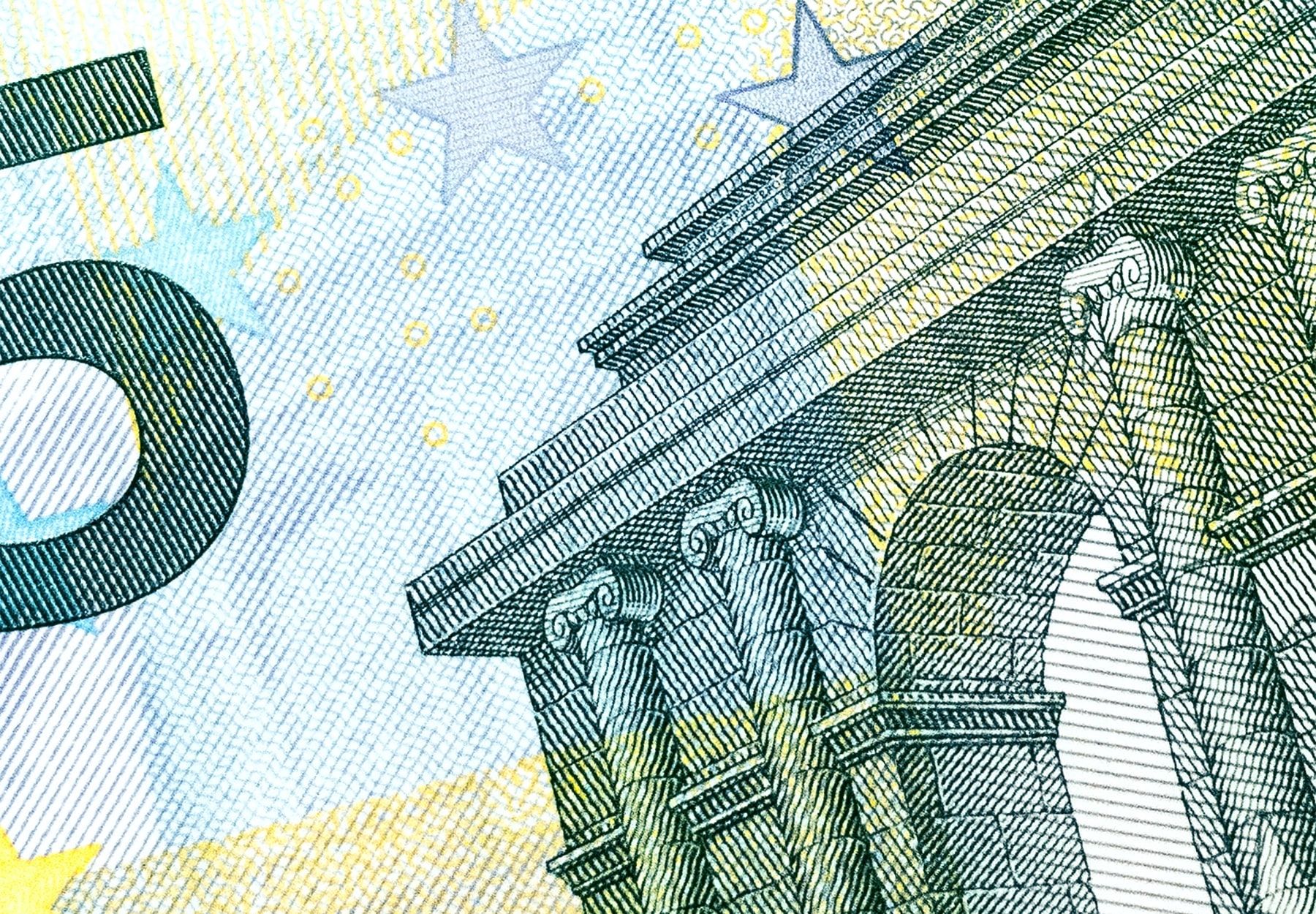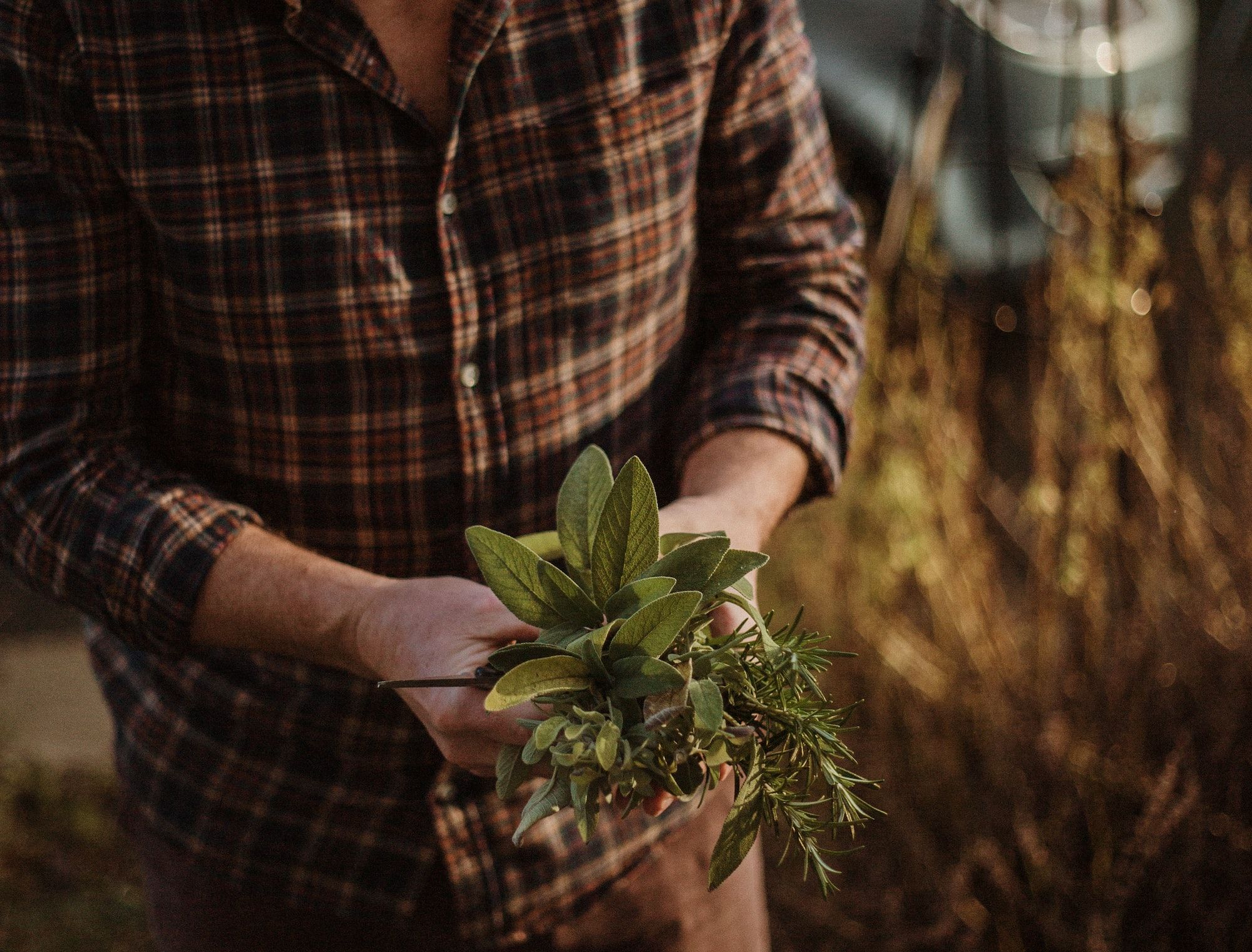 View full newsletter archive