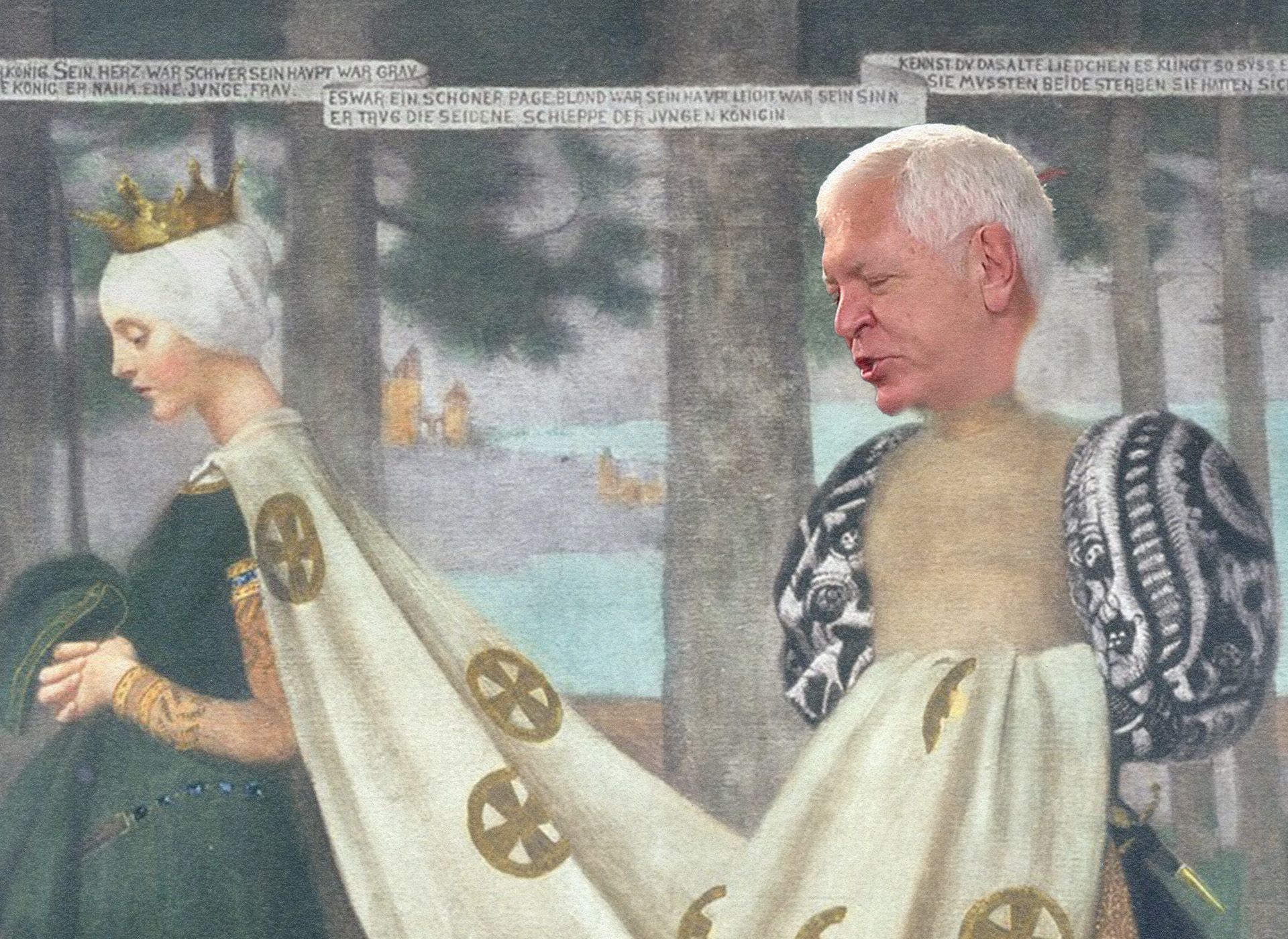 No. 451: Footman Phil Is On The Loose!
⁂ Nashville's Alt-Daily ⁂ Footman · VHS · Teachers · Criminals · NASCAR · Banks · Much More!
Good afternoon, everyone.
Well, Phil Williams is at it again. His latest finds Footman Phil dredging up an old GoFundMe campaign started by Andy Ogles for the creation of a burial garden after the death of his stillborn baby. When you read the story, it's not until the ninth paragraph that you learn it was Ogles' stillborn baby. That's a Phil Special for you.
The story muses about what Ogles actually did with the money, a request he responded to via press release, rather than in the parking lot of the grocery store, where a desperate and perhaps aroused (hard to tell, no pun intended) Footman Phil doggedly pursued him into his truck.
Sometimes, they say, repressed urges are expressed in odd ways. Maybe the Footman has a crush on Ogles. That would at least go some of the way to explaining why the former has arbitrarily put the latter in the crosshairs for this petty smear campaign. Kind of like the kid in fourth grade who would express his attraction to girls by bullying them.
It's either that or someone is drip-feeding him angles through which he can destroy Ogles' reputation. Why? Unclear.
Maybe it's someone from within the GOP who is upset over Ogles' determined attempt to oppose the selection of Kevin McCarthy to speaker of the house. Maybe it's someone from within his district who's hoping to primary him in 2024. Maybe it's a Democratic opponent hoping to score a victory in 2024. Maybe there's an agent of chaos out there nihilistically sowing seeds of destruction like a Marvel supervillain.
Or, bear with me here, maybe Phil Williams is in the pursuit of truth.
Which of these seems most likely?
In other news, Jerod brings us a story on the emerging VHS market, where customers and collectors alike have rediscovered the value in owning tangible things, and Megan takes a look at two bills—one concerning violence against teachers and the other concerning the incarceration of violent criminals.
Onward.
⧖⧗⧖ ENJOY THE PAMPHLETEER? ⧗⧖⧗
It is only because of your donations that we can remain ad-free. Help us grow our coverage, expand our reach, and explore a wider variety of topics.

❏ The VHS Renaissance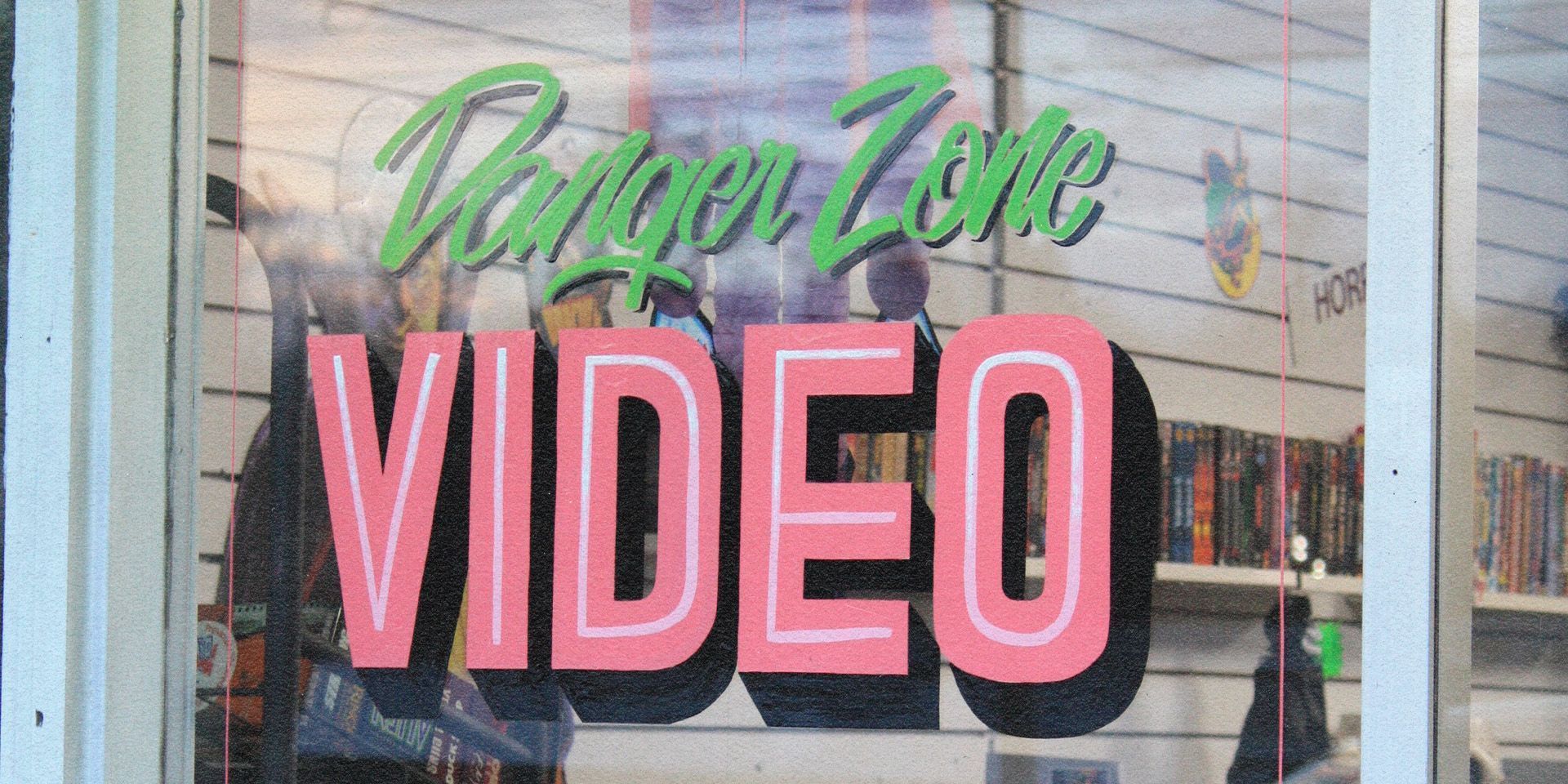 From Jerod Hollyfield
While typical twentysomething film fans may fill their days musing about Quentin Tarantino on Twitter or writing 3000-word reviews on Letterboxd, Gala Avary has spent the past eight months as a producer for The Video Archives Podcast, a collaboration between Tarantino and Roger Avary, Pulp Fiction co-writer, father of Gala, and indie filmmaker in his own right. When Video Archives— where Tarantino and Roger Avary worked through their early twenties—succumbed to Netflix disruption, Tarantino bought the store and its collection whole hog, meticulously recreating it in his Los Angeles home tape by tape. Rather than let thousands of films gather dust, Tarantino and Avary decided to take a trip down memory lane via the emerging podcast form.
Every week, Gala joins video's elder statesmen to discuss three movies off the shelves. The result is an energetic masterclass in film knowledge that sheds insight into how two notoriously private indie icons approach movies and how a lifelong late-millennial film fan like Gala has learned from the 90s legends while developing her own distinct tastes and opinions.
"VHS has always had a loyal fanbase. One of the greatest things about doing The Video Archives Podcast has been interfacing with collectors who really know their stuff or listeners that have fantastic memories about a specific VHS tape or store," said Gala. "I'm right at the edge of the VHS generation — born in 1995. I'm old enough to have watched tapes growing up, but too young for the shops to have tapes for me to rent myself."
In the wake of the pandemic, Gala and others who came of age years after the Gen X heyday of VHS now have an expanded network of videocassette offerings from connoisseurs at flea markets and internet shops as well as new brick-and-mortar stores focused on selling tapes and other physical media–-including two based in Tennessee that have amassed national profiles.
"I used to think it was pure nostalgia for our age group, but ever since we've been open, we've gotten 15, 16, 17, 18-year-old kids buying tapes," Jesse Butler, owner of Mt. Juliet-based Danger Zone Video said. "Sometimes it's a more affordable means of getting a movie that you want, and it's something those younger kids didn't get to experience. Kind of how I found records through my mom, but I didn't grow up with records. We are also getting back to a time in society where people want to own things. Streaming is very fragile."
Continue reading...

✹ SCHOOL OF HARD KNOCKS
BULLYING OF TEACHERS "This is an ongoing problem. A problem that continues to get worse and worse across the state," said Rep. Todd Warner (R-92) during the state senate's K-12 subcommittee meeting last week. Though the bullying of teachers by students has become endemic over the years, threats, aggressive behavior, and violence from students toward teachers have finally reached a fever pitch. Warner, along with Rep. Scott Cepicky (R-64), has met with public school teachers throughout the state to learn more about their safety concerns while on the job.
Companion bills HB892/SB1155, which address the abuse public school teachers have been facing in the classroom, are making their way through both chambers. The bills include an adjustment to the Tennessee Teacher Bill of Rights that would grant educators the power to report students who "commit offenses of assault and battery or vandalism on school property endangering the life, health, or safety of others." It also includes entitlement to certain benefits if a teacher sustains workplace injuries caused by physical assault or violence. HB892 will be heard by the House Calendar & Rules Committee today.
THREE STRIKES BILL This Tuesday, an amendment was added to HB1030 during the House Criminal Justice Subcommittee that would create a three-strike rule for repeat offenders of violent crimes. After three strikes, offenders could be sentenced to life in prison without parole. The amendment, sponsored by House Speaker Cameron Sexton, has caused a stir among criminal justice reform advocates on both sides of the political aisle. Though the three-strike rule, if passed, would not take effect until July 1, 2023, violent offenses committed prior to its enactment would count toward a repeat offender's incarceration.
Included on the list of eligible offenses are obvious violent crimes, such as murder, aggravated assault, and human trafficking, plus other assorted felonies that fall under categories such as public indecency, prostitution, and drug possession. To receive a strike, one's offense would have to be constituted as violent; certain offenses would only receive a ¼ strike, while other offenses could earn up to a 1½ strike. At three strikes, "if the court finds beyond a reasonable doubt that the defendant is a repeat violent offender", a defendant is eligible for life imprisonment without possibility of parole.
"Obviously, there are folks that can be rehabilitated," said Leader Lamberth, "but both from my time as an assistant district attorney and just in private practice– unfortunately, there is a small percentage of the population that continues to commit violent crime after violent crime after violent crime. . . I'm sick and tired of it." He went on to cite the 342 murders that occurred in Memphis throughout 2021, noting that the majority of violent crimes are committed by a small group of repeat offenders. Toward the end of his comments, Lamberth vehemently defended the legislation, stating: "I hope this bill sends the message loud and strong: yes, we will warehouse you. Yes, we will incarcerate you. You will not hurt another Tennessean in this state. Not on our watch."
The amended bill passed the Criminal Justice Subcommittee and will continue onto the house Criminal Justice Committee.
From Megan Podsiedlik
HEADLINES
Hendersonville library director voted out after Kirk Cameron author event (Channel 5) Morales lost his job because of viral accusations by actor and author Kirk Cameron, former swimmer Riley Gaines and "Duck Dynasty" personality Missy Robertson. Cameron held a children's reading event last month at the Hendersonville Library and publicly accused them of giving him and the other celebrity guests pushback.
Nashville banks lose $1.4 billion in value in wake of Silicon Valley Bank failure (NBJ) The stocks of all three Davidson County banks — Pinnacle Financial Partners, CapStar Financial Holdings and FB Financial Corp — dipped at least 13% from March 6 to the market close on March 13, according to data from Bloomberg.
Fair board narrowly approves NASCAR proposal (Post) Metro's Fair Commissioners Board on Tuesday narrowly approved a proposal for a $164 million overhaul of auto racing facilities that aims to bring NASCAR to the Fairgrounds Nashville. The 3-2 vote reflects outstanding concerns among the board about scheduling power, financial liabilities and the track's impact on surrounding neighborhoods.
Bill would allow speakers' cars to ignore traffic rules (TNJ) Under current law, the THP cars carrying Gov. Bill Lee, House Speaker Cameron Sexton (R-Crossville), Senate Speaker Randy McNally (R-Oak Ridge), and Attorney General Jonathan Skrmetti across the state aren't allowed to use blue lights.
DEVELOPMENT

THINGS TO DO
View our calendar for the week here and our weekly film rundown here.
🎹 This week we interviewed Nashville based avant-garde electronic duo Slender Dan. Their latest album GESTALT is out now, a sobering critique of modern Orwellian forces. Read the interview here.

📅 Visit our On The Radar list to find upcoming events around Nashville.
🎧 On Spotify: Pamphleteer's Picks, a playlist of our favorite bands in town this week.
👨🏻‍🌾 Check out our Nashville farmer's market guide and our 2023 southern festival guide and 🎥 2023 movie guide.
TONIGHT
🪕 Johnny Meyer and Mo Pitney @ Station Inn, 9p, $15, Info

🍀 Live Irish Music @ McNamara's Irish Pub, 6p, Free, Info
🎸 Kelly's Heroes @ Robert's Western World, 6:30p, Free, Info
🎸 Open Mic @ Fox & Locke, 6:30p, Free, Info
+ vet community here