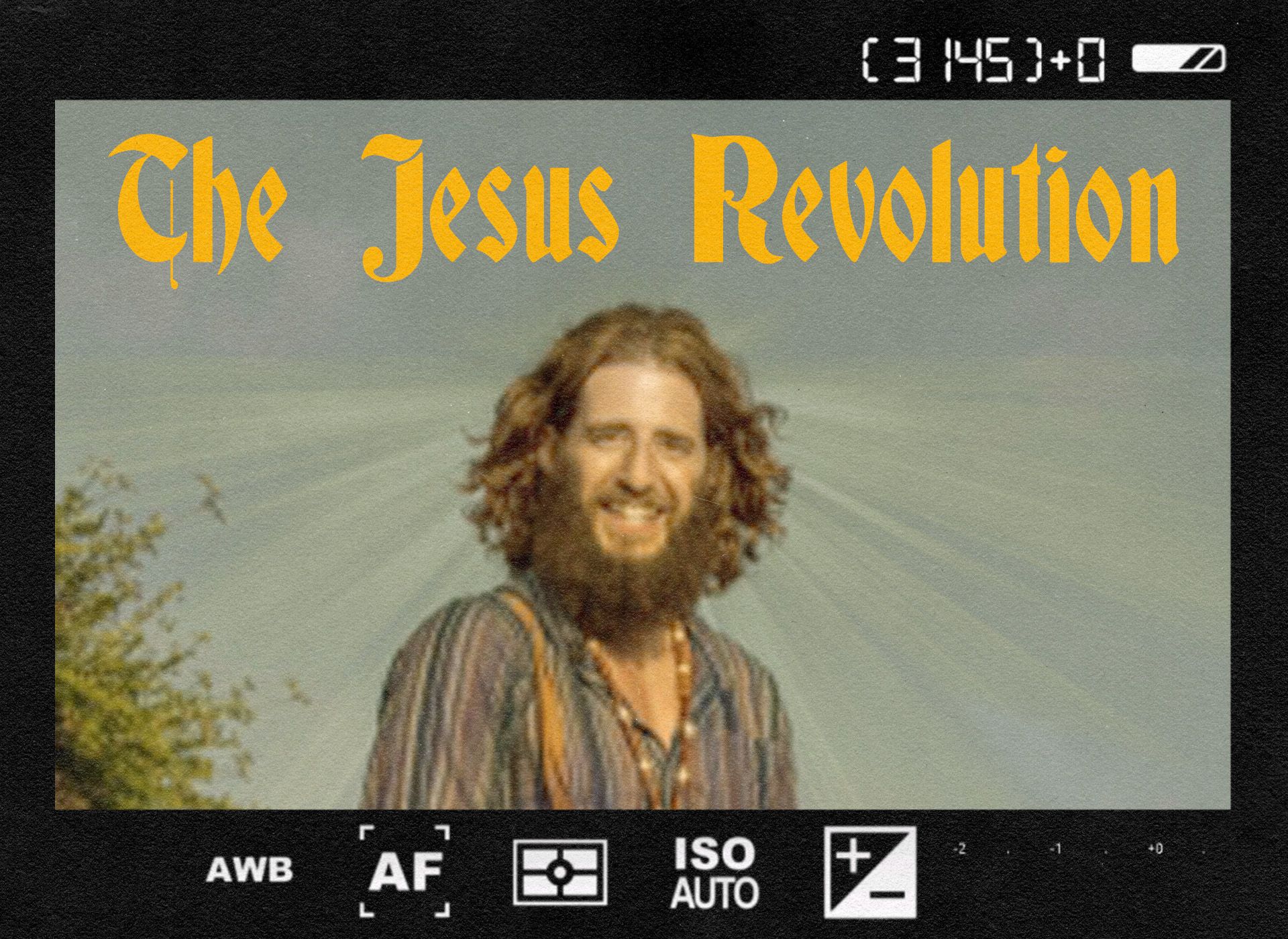 No. 445: Coming to Terms with 'The Jesus Revolution'
⁂ Nashville's Alt-Daily ⁂ Movies · School Safety · Teachers · Council Rundown · Much More!
From Jerod Hollyfield
As the latest Oscar season draws to a close, it is not the millions that studios spent on campaigns for awards glory that have come to define our current cinematic moment, but two stories about films not even in the race. Fresh from an Oscar snub last February, actress Danielle Deadwyler decried the lack of awards attention for her role as Emmett Till's mother stating, "We're talking about people who perhaps chose not to see the film—we're talking about misogynoir." Two weeks later, The Jesus Revolution, a period drama detailing the 60s Christian counterculture movement, opened to $15.5 million—far surpassing financial projections and grossing $5 million more in its first two days of release than Deadwyler's Till has in its entire four-month theatrical run.
By its second weekend in release, The Jesus Revolution earned more than $30 million, eclipsing the box office totals of every film nominated for Best Picture this year except for Top Gun: Maverick, Avatar: The Way of Water, and Everything Everywhere All At Once. Yet, despite the movie's audience appeal and impeccable period setting, critics immediately pigeonholed it as yet another "faith-based" film, solid for such a genre of ill repute, but of little value beyond that.
Variety's Dennis Harvey assessed it thusly:
"This inspirational take on a Southern California ministry's eventually far-reaching impact may not be a definitive representation of some real-life participants' roles. Nonetheless, it's one of the most appealing faith-based big-screen entertainments in a while, polished and persuasive without getting too preachy."
For RogerEbert.com's Nell Minow, the film is:
"A gently told story preaching to the converts, assuming that evangelical Christianity is unassailably the answer without considering this particular form of worship may not be the answer for all."
Though The Jesus Revolution has clawed its way to a 62 percent critics' score on Rotten Tomatoes (while maintaining a 99 percent audience score since its opening night), the critical establishment and Hollywood insiders have failed to see it as anything beyond a top-tier movie in the "faith-based" bargain bin.
The film, made by Franklin-based Kingdom Story Company, won't get an Oscar campaign next year. Nor will its makers generate a tweetstorm by complaining about their snubs on a podcast. As Deadwyler implies, everyone in America has an obligation to see movies like Till; to show disinterest is to have an unconscionable, horrific character defect.
Suggesting that films like Till, in Minow's terms, assume their perspectives are unassailably the answer without considering their form of worship may not be the answer for all is heretical. Similarly, suggesting that The Jesus Revolution is not only better made than most run-of-the-mill Oscar bait but also more concerned with probing imperfect humanity and the true nature of justice is not a proposition a legacy media critic would take for fear of the wrath of Deadwylers descending upon them—witness Till's near-perfect critical score.
Yet, a year from now, when Till becomes just another option in streaming services' "amplifying voices" category, The Jesus Revolution will continue to reach far beyond "faith-based" audiences because, with its focus on the limits of Christian platitudes, it lacks the self-importance of movies made to collect accolades. By combining high production value with multifaceted spiritual themes, The Jesus Revolution exposes Hollywood's social problem cinema as a secular iteration of "faith based" films that shares the emotional crudity of their Christian counterpoints.
Continue reading...
⧖⧗⧖ ENJOY THE PAMPHLETEER? ⧗⧖⧗
Consider a donation. Help us grow our coverage, expand our reach, and explore a wider variety of topics.

❍ SCHOOL SAFETY AND OTHER UPDATES
The house's K-12 Subcommittee held a meeting yesterday addressing multiple education bills. Discussion involving HB322 brought up the tense topic of school safety. Bill sponsor Rep. White (R-32) explained the bill requires each school to make sure when students are present that all exterior doors are secured and locked. About 1,000 of the 1,843 schools in Tennessee have been inspected by the State Fire Marshal so far this year. Seventeen percent were observed to have unlocked exterior doors.
"Now, we all know we can put all the money and all the rules in place, but if a back or a side door is left ajar, where the wrong person can take advantage of it, they can come into the school," stated White in reference to the fire marshal's findings. Adding teeth to the bill, a penalty will be applied after two violations of this door-locking code and will withhold two percent of the state funding from the district.
The bill also outlines corrective measures a district can take to recover withheld funding. Rep. Sam McKenzie (D-15) expressed concern over the heavy handedness or the penalty, but ultimately supported the efforts of the bill as a positive step forward stating, "I don't want to throw the baby out with the bathwater." The bill passed in committee with the knowledge an amendment may be added to clarify a few points.
TEACHER SALARIES AND UNION DUES
Rep. Debra Moody (R-81) amended HB329 which creates an annual state salary schedule set to increase the minimum teaching salary to $50,000 by 2027 for all teachers across the state. The amendment also introduced an initiative to end the option for teachers to automatically deduct their professional employee organization dues from their paychecks.
Jim Wrye of the Tennessee Education Association (TEA) supported the salary schedule stating, "We believe that a strong state minimum salary schedule is a rising tide that lifts all boats," but also critiqued the section which would prevent the voluntary payroll deduction of teacher association dues. "I'm proud to work in a right to work state," Wrye clarified, then explained that joining any teacher association is voluntary.
Legislative Director for Governor Bill Lee, Brent Easley, explained that the Governor's office supports both initiatives because they are "good public policy." Though there was an objection to separating due payments from teacher payroll. The amended bill passed the committee.
LAST NIGHT AT METRO CITY COUNCIL
HEADLINES
First Mayoral Forum Brings in Six Candidates (Scene) Business strategist and former Republican aide Alice Rolli, District 19 Metro Councilmember Freddie O'Connell, state Sen. Jeff Yarbro, former AllianceBernstein executive Jim Gingrich, At-Large Metro Councilmember Sharon Hurt and former Metro official Matt Wiltshire debated in the hour-long event.
Army veteran and father killed in suspected street racing crash, authorities say (Channel 5) Street racing continues to be a problem plaguing police and Nashville neighbors, and those dangerous speeds may have directly caused the death of an innocent bystander.
Q&A: Mayoral candidate Freddie O'Connell (Post) The District 19 councilmember says he is ready to tackle issues from transit to affordable housing to expanding the city's investment beyond downtown.
Bill would let local governments set up homeless camps, order mental health treatment (Lookout) State Rep. Ryan Williams' new legislation, House Bill 1192, would allow the Tennessee Housing Development Agency to direct funds to local governments for "secure" homeless encampments and create a process for sending people to court-ordered mental health treatment. Williams said federal money would be used to set up the camps.
DEVELOPMENT

THINGS TO DO
View our calendar for the week here and our weekly film rundown here.
👨🏻‍🌾 Check out our Nashville farmer's market guide and our 2023 southern festival guide and 🎥 2023 movie guide.

🎧 On Spotify: Pamphleteer's Picks, a playlist of our favorite bands in town this week.

📅 Visit our On The Radar list to find upcoming events beyond this week around Nashville.
TONIGHT
🎸 Mikaela Davis @ The Basement East, 9p, $15, Info
+ singer-songwriter combining psychedelic rock, folk and chamber pop
🎺 Modern Masterpieces for Brass @ Schermerhorn Symphony Center, 6p, Free, Info
🪕 Bluegrass Night @ The American Legion Post 82, 7p, Free, Info
🥁 The Wednesday Beat @ The 5 Spot, 9p, $10, Info
+ record spinner + drummer