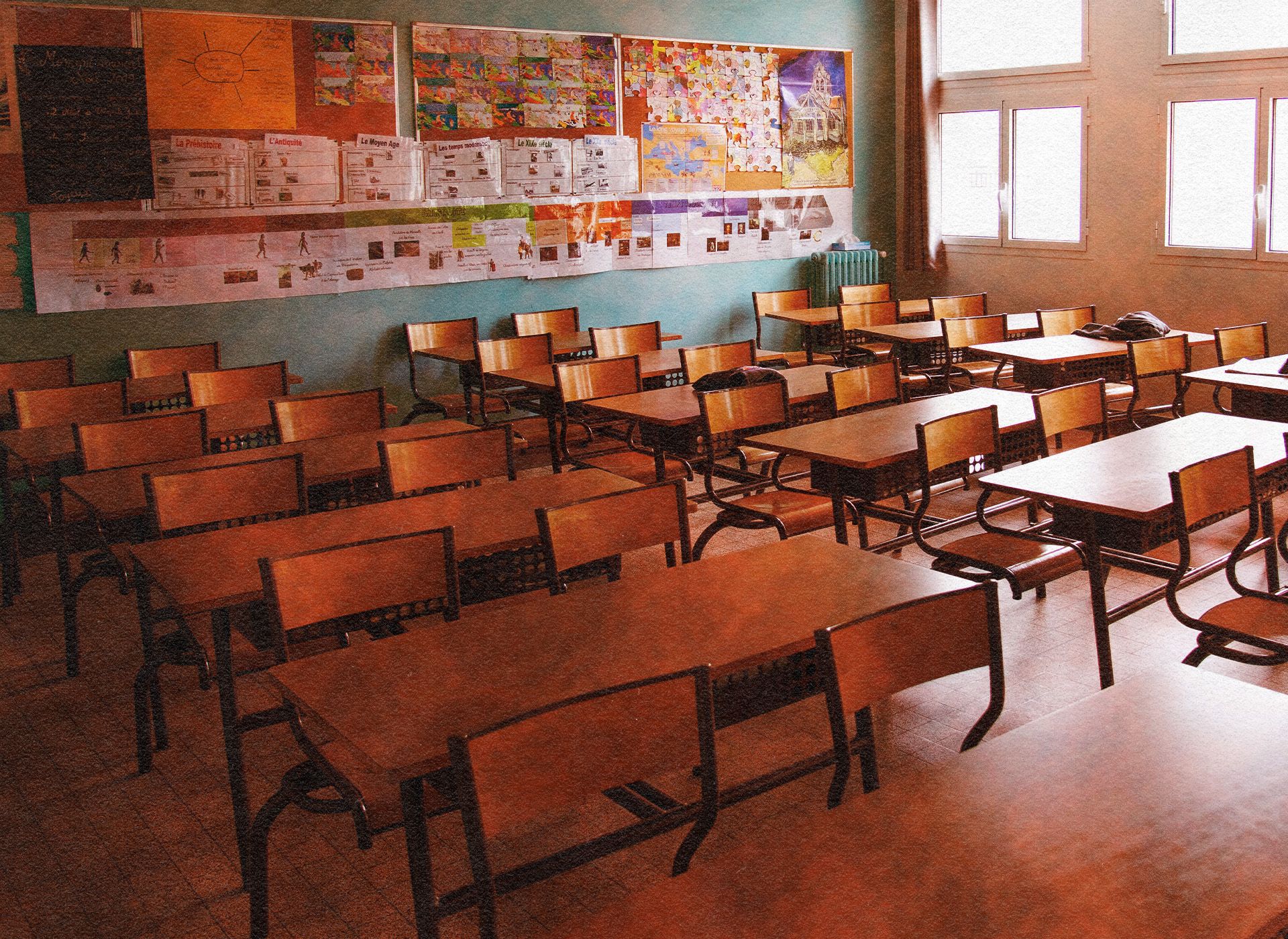 No. 444: Partners In Deceit
⁂ Nashville's Alt-Daily ⁂ Public Schools · Charter Schools · Council Bills · Titans Shills · Much More!
Good morning, everyone.
We're set for a busy week with news pouring forth concerning the Titans' stadium and the Tennessee legislature's plan to shrink the Metro Council.
Additionally, it appears that NC5's Phil Williams has restarted his charter school assault. More on that below as we look into a public school advocacy group's nonpartisan claims.
Onward.
--
From Davis Hunt
Back in October of last year, Will Pinkston and Donna Wright launched Public School Partners (PSP), a nonprofit allegedly devoted to the nonpartisan defense of public schooling. The organization produces a lot of literature purporting to show the negative impact of charter schools, but its claim to nonpartisanship is up for debate.
Pinkston, an avowed Democrat, has made a name for himself as a rabid defender of traditional public schools. A brief perusal of his Twitter will reveal bottomless antipathy for those who even utter the words "charter school." Based on his spirited defense of a system that's fallen into disrepair over the past 40 years, you'd think public education was some sort of sacred, ancestral shrine.
His staunch opposition to school choice and student vouchers probably helped his organization secure the funding for a study, paid for by the Tennessee Education Association (TEA), the state's largest teacher's union. To put a button on this, the state's largest teacher's union—which has a large incentive to ensure public schools remain funded and uncontested—bankrolled a study for a nonprofit explicitly created to oppose public charter schools, which simply provide a choice for public school families.
The study, conducted by law professor Derek Black, revealed that charter schools were bad, arguing that "state-mandated charter schools lead to significant 'fixed costs' stranded in traditional public schools" due to maintenance requirements for buildings and employee salaries not contingent on the number of students taught or instructed.
Black is something of a Pinkston-style defender of public schools himself: he's previously stated that public education law puts "the priority of children's freedoms to become and to learn over parental freedoms of choice and control" and has claimed that parents' rights end with public education. Parents, in his words, only have the "right to go private at their own cost."
Relatedly, Black aggressively supported mask mandates, penning an op-ed in USA Today titled "Banning masks is dangerous" threatening the continuance of school closures in their absence.
Like Pinkston, Black is an unrepentant Democrat. In other words, Public School Partners' whole nonpartisan claim relies entirely on the political views of Pinkston's PSP partner, Donna Wright—which appear to be more opaque than either Black's or Pinkston's.
Both Black and Pinkston have donated 100% to Democrats. Wright, on the other hand, has donated 55% to Democrats and 45% to Republican candidates. At best, Wright is a center-left Democrat if we're to judge by these numbers.
Nate Rau of Axios Nashville seems to agree with this. In the original newsletter version of the story introducing PSP, Rau described Pinkston and Wright thusly:
Former Nashville school board member Will Pinkston, a Democrat and staunch opponent of charter school expansion, and former Wilson County Schools superintendent Donna Wright are among the group's leaders.
Notice there is no mention of Wright's political affiliation. However, in the online version of the story, Wright's descriptor is updated to say "former Wilson County Schools superintendent Donna Wright, a Republican." This change was likely made to better reflect the supposed nonpartisan nature of the organization—or at least to provide the appearance.
Rau is not alone in his chummy relationship with PSP and TEA. Unsurprisingly, infamous Pamphleteer punching bag Phil Williams repeats similar talking points in his concerted effort to discredit the school choice movement.
Williams spent the entirety of last year reporting negatively on Hillsdale College's efforts to help initiate a handful of charter schools in Tennessee, misconstruing (or misunderstanding—it's honestly hard to tell with him) the alleged profit motive of Hillsdale and parroting TEA talking points by describing charters as "privately operated." To be clear, charter schools are public schools that receive public funds on a student-by-student basis. Labeling them "privately operated" deliberately elides this point.
What should be plainly obvious about this cast of characters is that they're in cahoots—or at least appear to be. In tandem, these organizations have been able to successfully snuff out charter applications and generally demonize school choice, which to parents and students seeking alternative solutions has left them in the lurch.
At stake here is the future of Tennessee's children, especially those without the resources to seek out alternative solutions including moving to a better public school district or even private schooling. In the story above, it's impossible to conclude that the advocates, activists, and union bosses want to help parents and children make the most of free, public education by giving them any say in these matters. Instead, they insist without evidence throwing more funding at public schools will help solve the issues that have plagued traditional public education for decades.
Charter schools introduce competition into a rapidly deteriorating public education system that, more and more every day, fails parents and students. If traditional public schools are so effective and superior to their alternatives, what do these advocates have to fear by providing families with more choices?
⧖⧗⧖ ENJOY THE PAMPHLETEER? ⧗⧖⧗
Consider a donation. Help us grow our coverage, expand our reach, and explore a wider variety of topics.

❍ SHRINKING COUNCIL BILL PASSES HOUSE
Yesterday, the bill set to cap all Metropolitan councils in the state of Tennessee at 20 members passed its final reading in the house. Citing the Dillon Rule, House Leader Lamberth got ahead of any attempts to frame his legislation as "unconstitutional" with his opening statement: "This body creates both cities and Metro governments. That is part of our responsibility. . . The Tennessee Constitution provides that 'the General Assembly shall, by general law, provide the exclusive method of which municipalities may be created, merged, consolidated, and dissolved and by which municipal boundaries may be changed' is our responsibility."
As expected, Democrats took to the mic to express their frustration with the legislation. Rep. Harold Love Jr. (D-58) addressed its abrupt and disruptive nature saying, "The question we have to ask ourselves now is this: What are we trying to fix now if it [Nashville Metro Council] was good just last month, and it was efficient, and it worked? It was good last year. It was efficient and it worked." Love Jr. did not elaborate on what areas of efficient governance he was referring to but, as far as fiscal efficiency, Nashville can hardly be characterized as a shining example. Considered a "sinkhole" city, Nashville currently has only $5 billion in available assets to cover its $7.3 billion debt.  
The bill passed in the house with 72 ayes, and 25 nays. Its companion bill, SB87, will be discussed during today's Senate Finance, Ways, and Means Committee meeting before being placed on the senate's regular calendar for final reading.
﹅ STADIUM BILL INTRODUCTION
As expected, a new stadium seems inevitable now that legislation finalizing the agreements needed to pull the trigger on the project is officially on the agenda for tonight's Metro Council meeting. Filed as BL2023-1741, the bill includes eleven attached exhibits outlining everything from the sales tax boundaries to a non-relocation agreement with the Titans to a subsection unequivocally dedicating every dollar from Personal Seat License (PSL) sales to the construction of the stadium.
HEADLINES
Q&A: Vice mayoral candidate Angie Henderson (Post) . On Friday, Henderson launched her campaign for vice mayor, a position currently held by Jim Shulman. Shulman has expressed his intention to run for reelection. Henderson says that during a recent 48-hour online fundraising event, her campaign raised more than $30,000 in donations and obligations.
Democratic lawmakers push bill for Tennessee business tax payment transparency (Center Square) Senate Bill 1009 would require tax bills paid by businesses to be public information. The bill sponsors say hiding the bills paid, or not, by large corporations make it difficult to know the impact of tax policy in the state.
What's in Gov. Lee's 2023 Transportation Modernization Act (Sycamore) Among his agenda items are efforts to address pressures on Tennessee's current approach to road funding and ability to meet our growing population's mobility needs. This brief summarizes and analyzes key pieces of that proposal.
Doggett's Bill To Ban Drag Shows For Minors Passes Tennessee House (TCN) The bill amends Tennessee Code to require a person to obtain a valid entertainer permit from the adult-oriented establishment board, in those jurisdictions with a board, prior to performing adult cabaret entertainment for compensation. It also prohibits public, private, and commercial establishments from allowing persons under the age of 18 to attend a performance featuring adult cabaret entertainment.
DEVELOPMENT

THINGS TO DO
View our calendar for the week here and our weekly film rundown here.
👨🏻‍🌾 Check out our Nashville farmer's market guide and our 2023 southern festival guide and 🎥 2023 movie guide.

🎧 On Spotify: Pamphleteer's Picks, a playlist of our favorite bands in town this week.

📅 Visit our On The Radar list to find upcoming events beyond this week around Nashville.
TONIGHT
🎸 Chuck Prophet and the Mission Express @ Eastside Bowl, 8p, $30, Info
+ psychedelic/desert rock musician turned folk and country

🎸 Todd Day Wait @ The Underdog, 11:30p, Info

🎸 Local Love ft. Bernadette Booking Showcase @ Acme Feed & Seed, 7p, Free, Info
+ Nathan Kalish and Jessica Pounds headline, with Stella Prince opening
🎸 Honky Tonk Tuesday @ American Legion Post 82, 5p, Free, Info‌‌‌‌‌‌‌‌‌‌‌‌‌‌‌‌‌‌
+ two-step lessons @ 7p, The Cowpokes @ 8p
🎺 Todd Day Wait @ The Underdog, 11:30p, Free, Info‌‌‌‌‌‌‌‌‌‌‌‌‌‌‌‌‌‌
+ Honky Tonk Tuesday afterparty, down the street