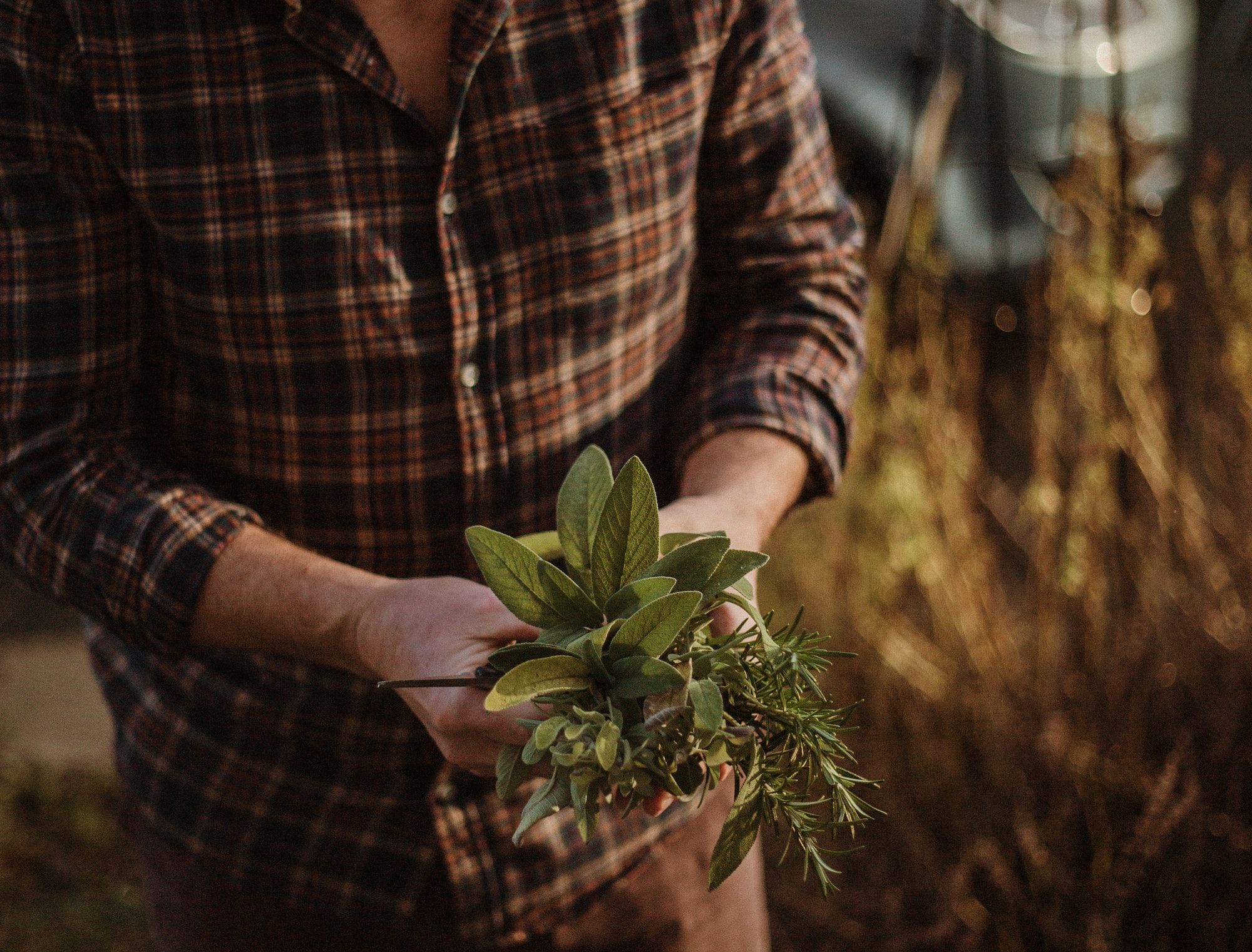 No. 449: The Herbal Essences
⁂ Nashville's Alt-Daily ⁂ Herbs · Council · Freeze · Education · Slender Dan · Much More!
Good morning, everyone.
Yesterday, House Speaker Cameron Sexton filed legislation that would create an 11-person task force to study the feasibility of the state's declining federal education funding. The bill comes on the heels of Sexton openly considering the idea back in early February.
As of yet, no state has turned away federal education funds, which typically go toward services for low-income students, English learners, and students with disabilities. Sexton declares that Tennessee is better equipped to manage these services than the federal government.
Such words in the mouth of a Tennessee politician were sure to inflame the few Democrats in the state. John Ray Clemmons called the proposal  "completely/utterly inane & fiscally absurd". Gloria Johnson called it "ignorant". Heidi Campbell chimed in, stating that the GOP's "deluge of craziness wears us down, but THIS is huge".
A bit of melodrama never hurt anyone, I suppose. My response to them would probably be that it is they who are crazy under the heading of "insanity is doing the same thing over and over and expecting different results".
There are obvious questions about how Tennessee would maintain services funded at present by federal funds, but that's the point of the committee—presumably. Unless the Democrats have their anti-GOP narrative right and the leadership is out to starve the children, bankrupt the citizens, and decimate the state like a Marvel supervillain.
Regardless of Sexton's motives, exploring alternative solutions to fix an ailing public school system would be treated as an unvarnished good by anyone interested in results versus scoring cheap partisan gotcha points.
In the rest of today's newsletter, Geneva gives you some ideas for how to start your own herb garden, Megan catches up on Metro's new lawsuit against the state, and if you missed it yesterday, Camelia interviews local electronic group Slender Dan.
Onward.
--
The climate we enjoy here in Tennessee means we can begin planting some of our gardens as soon as late February—and a slew of medicinal herbs happen to be resistant to both disease and pests. While growing vegetables is a wonderful endeavor, most need a bit more sunshine to get going outdoors. Here in plant hardiness zone 7a (with an average annual low of 32-41°F) however, late winter is a perfectly acceptable time to put frost-tolerant herbs like mint, milky oats, and chamomile into the ground. As we move through March, a fully fledged herbal garden can be completely set up. I spoke with Eileen Brantley, Herbalist and Nutritional Therapy Practitioner, about the ins and outs of starting this low maintenance, high utility garden.
Brantley currently tends to three acres at her home in a small rural town outside of Athens, Georgia. Despite the very wet land—a creek borders one side of her property—she is able to grow a decently full garden of various resilient, native plants. It was while taking part in an internship in permaculture in the city in Asheville, North Carolina, that she found her passion for herbalism and holistic medicine. "For so long it's been my dream to make ends meet as an herbalist," tells Brantley. She is currently working on the release of a line of energy bars that make use of her broad knowledge. When those ends do meet, she and her husband intend to move house and she will have a large garden dedicated to medicinal herbs.
GETTING A HEAD START
Milky oats can be planted as of a few weeks ago, directly into the ground outside. These are the not yet ripe seeds of the oat plants and contain high amounts of potassium and magnesium. European herbal medicine teaches that these nutrients make milky oats beneficial for the nervous system in treating epilepsy, depression, and improving cognitive function. A double-blind, placebo controlled study completed in 2020 found that memory and the ability to multitask were significantly improved after a dose of milky oats. On the end of your land, milky oats also make a fantastic ground cover to prevent the growth of unwanted weeds—a great boon for an early season plant.
Calendula and chamomile are also fairly frost resistant, but Brantley likes to start them inside. Both produce different types of beautiful and fragrant yellow flowers, making them a sure visual sign of springtime and adding a pop of color to your garden. Calendula is most prized for its uses topically: it increases collagen production in the skin, decreases inflammation, and promotes the healing of wounds. It also contains high amounts of flavonoids that, taken internally, have been proven to help with oral health and even killing cancer cells. Chamomile is not only aromatherapeutic but proven to reduce anxiety and promote better sleep through interaction with gamma amino butyric acid (GABA) receptors similar to benzodiazepines.
From Geneva DeCobert
Continue reading...
⧖⧗⧖ ENJOY THE PAMPHLETEER? ⧗⧖⧗
Consider a donation. Help us grow our coverage, expand our reach, and explore a wider variety of topics.

❍ METRO SUES OVER COUNCIL CAP
Yesterday, the city of Nashville filed a lawsuit regarding the recent council-capping bill. Named as the defendants are the governor, Secretary of State Tre Hargett, and Tennessee Election Coordinator Mark Goins.
Metro makes two different arguments:
MAKING HISTORY In a press conference last week, Metro Nashville's law director, Wally Dietz, stated that this is "the most important lawsuit in the history of the Metropolitan government." The "home rule" cited in Metro's lawsuit lays the groundwork for the argument that, according to the Tennessee constitution, consolidating Nashville's legislative body created by the original charter must be "adopted by voters." In fact, back in 2015, an amendment to reduce the body of Nashville's Metro council members from 40 to 27 appeared on the ballot. The amendment failed, and Metro Council remains the third-largest city council in the country.
During General Assembly discussions, House Leader Lamberth addressed the constitutionality of the council cap by citing the Dillon Rule. Lamberth referenced the rule during the floor discussion, stating: "This body creates both cities and Metro governments. That is part of our responsibility. . .The Tennessee Constitution provides that 'the General Assembly shall, by general law, provide the exclusive method of which municipalities may be created, merged, consolidated, and dissolved and by which municipal boundaries may be changed' is our responsibility."
CLOCK'S TICKING Aside from making a case questioning the constitutionality of the council cap, the lawsuit filed by Nashville Metro asks for an injunction to remedy the issue of timing. In a statement made to WSMV4, past president Rev. Sonnye Dixon said, "If this is the right decision, and we still don't think this is the right decision—but if this is the proper decision, then it needs to have the proper time to be implemented. We do not think as it has been passed that it has the time to do that."
According to Dietz, ". . . over 40 candidates have already appointed treasurers and are actively raising money for Council Districts that ostensibly will no longer exist." The filing deadline for candidates who wish to run is May 18th at noon, and the new law requires the redistricted lines for twenty members to be finalized by May 1st. Despite the pending lawsuit, Metro will be holding an information session on Thursday, March 16th at 4 p.m. at the Historical Metro Courthouse about the redistricting process.
From Megan Podsiedlik
HEADLINES
'Hard freeze' possible for all of Middle Tennessee (Tennessean) Nashville and Middle Tennessee are under a freeze warning until 11 a.m. Tuesday, but another one will go into place about 8 p.m. until 10 a.m. Wednesday, the National Weather Service said. The NWS expects temperatures as low as 20 degrees. While it will be dry, "unseasonably cold weather will also prevail," the NWS said.
Q&A with Matt Wiltshire (Banner) The former economic development and housing executive under four mayors says he is ready to step up to the next challenge.
Tootsie's Honky Tonk owner pushes bill to exempt Lower Broadway bars from Nashville oversight (Lookout) The legislation, filed last week, would block Metro Nashville's authority to regulate all bars in the downtown tourism development zone and instead give oversight to the Tennessee Alcoholic Beverage Commission.
Expert believes Nashville airport board bill could cause FAA issues (Center Square) The bill would allow the governor, speaker of the house and lieutenant governor three nominations each to the 10-person board with one going to Nashville mayor.
DEVELOPMENT
Planned SoBro project takes step forward (Post)
South Nashville property listed for $2.4M (Post)
Dolce & Gabbana set for The Mall at Green Hills (Post)

THINGS TO DO
View our calendar for the week here and our weekly film rundown here.
🎹 This week we interviewed Nashville based avant-garde electronic duo Slender Dan. Their latest album GESTALT is out now, a sobering critique of modern Orwellian forces. Read the interview here.

📅 Visit our On The Radar list to find upcoming events around Nashville.
🎧 On Spotify: Pamphleteer's Picks, a playlist of our favorite bands in town this week.
👨🏻‍🌾 Check out our Nashville farmer's market guide and our 2023 southern festival guide and 🎥 2023 movie guide.
TONIGHT
🍀 Celtic Journey with the Nashville Symphony @ Schermerhorn Symphony Center, 7:30p, $30+, Info
🪕 George Clark Shifflett III & His Big Country Orchestra@ Station Inn, 8p, $15, Info
🎸 Honky Tonk Tuesday @ American Legion Post 82, 5p, Free, Info‌‌‌‌‌‌‌‌‌‌‌‌‌‌‌‌‌‌
+ two-step lessons @ 7p, The Cowpokes @ 8p
🎺 Todd Day Wait @ The Underdog, 11:30p, Free, Info‌‌‌‌‌‌‌‌‌‌‌‌‌‌‌‌‌‌
+ Honky Tonk Tuesday afterparty, down the street