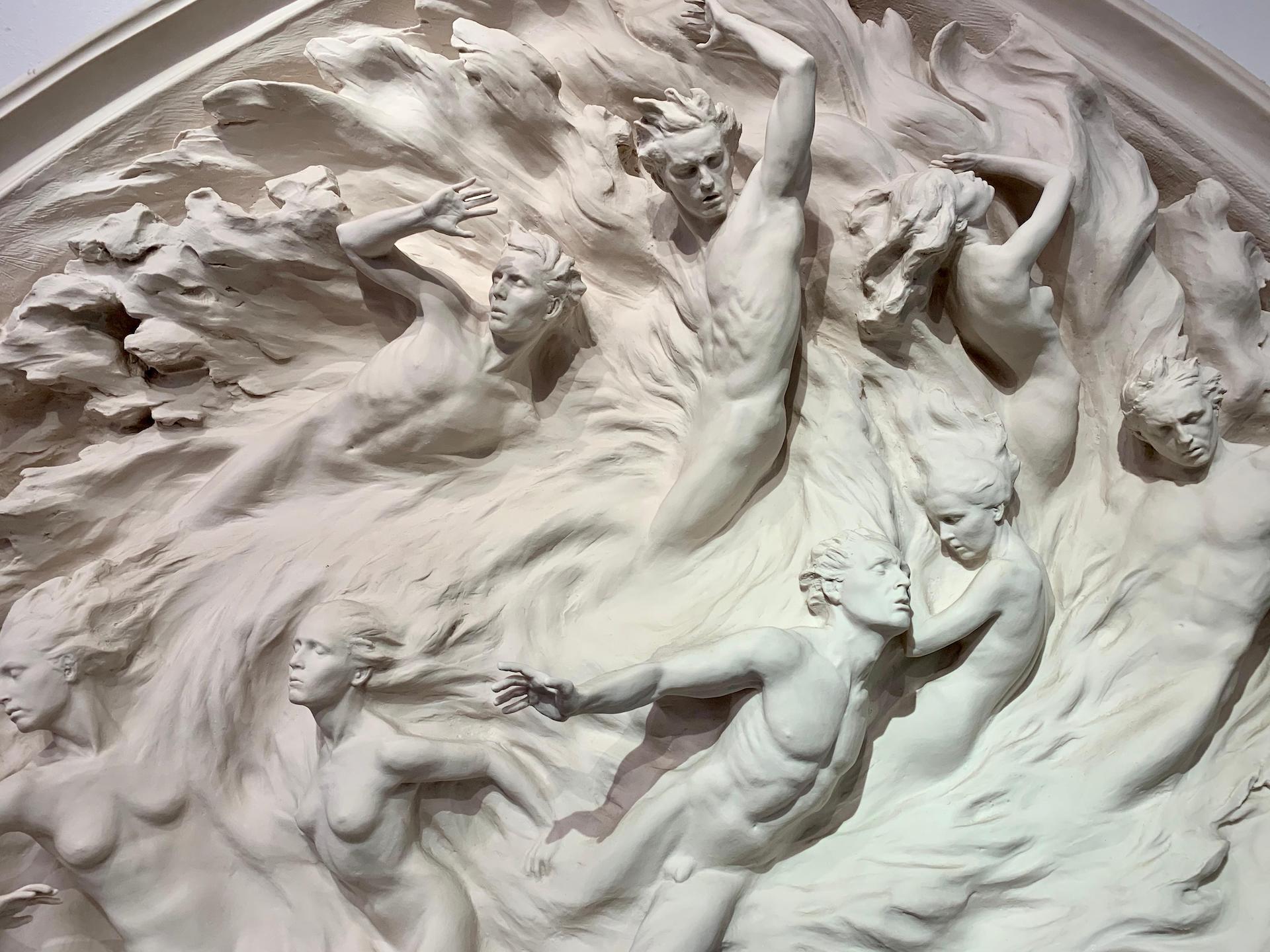 No. 464: From Nothing
⁂ Nashville's Alt-Daily ⁂ Hart · Sculpture · Heroism · MNPD · Certificate of Needs · New Places · Much More!
Good morning, everyone.
Buried away on the bottom floor of Belmont's Lila D. Bunch Library is one of the city's more sacred hidden gems: The Frederick Hart Studio Museum. Created in 2019 by Hart's publisher, Bob Chase, and his wife, Lindy Lain Hart, the museum is the largest permanent collection of Hart's works open to the public and serves as the archival repository of the artist's books and papers.
So, who was Frederick Hart, and what makes him so special?
Born in Atlanta, Georgia in 1943, Hart emerged from out of nowhere to win what Tom Wolfe described as the "most prestigious commission for religious sculpture in America in the twentieth century." That commission was for the Washington National Cathedral's west facade, where an international competition was held to find a sculptor to adorn it with statuary riffing on the theme of Creation.
For this commission, Hart created Ex Nihilo (From Nothing), a detailed shot of which can be seen above. It took him ten years to finish. At the time of the competition, Hart was a nobody competing against the best sculptors in the world. And yet, his vision won out.
Wielding a more classical understanding of art against the formless modernism of the time, Hart privileged the human figure and elevated it in all his work. A persistent theme is the emergence of a figure from a formless mass, as we see in Ex Nihilo, which depicts a spiral of disorder from which figures emerge as if in defiance of it.
As much an expression of Hart's perspective on the origins and development of the cosmos—which privileged the freedom of man, even against the will of God, above all else—this persistent motif can also be interpreted as a direct redress to modern art, which had done away with the human figure entirely in favor of abstraction, absent any ideas or images and intended to allow the viewer to interpret the work for himself.
Hart described this trend as a "brown bag approach to aesthetics." Lamenting the products of Art for Art's Sake, Hart stood against the egocentrism that defined the art world at the time. His entire life was spent developing statuary in opposition to the sterile artistic landscape that it produced, attempting to reinvigorate the nation's relationship with beauty through his work, and liberating art from the elitist prison it had been confined in for decades in order that it be more accessible to the common public. Bringing beauty back to the commons, that was his mission.
In a speech given in 1995, four years before his death, Hart laid out his vision of what he hoped to see change about the nation's approach to art.
I would like to see the public consciousness raised to understand the Good and the True inherent in the nature of Beauty. I would like to see the standard of Beauty regain its preeminent place in all aspects of public arts, whether it be industrial design—city planning—architecture, or the embellishment of public art such as monuments—public installations—landscape architecture or any of the infinite variety of decorative arts.
I want to see a public that prides itself on the ongoing debate and evaluation of artistic merit, a public involved in the creation of public works, taking civic pride in the creation of the beautiful and the noble. Conversely, I want to see a public where shame and disgrace are bestowed upon those who create ugliness, mediocrity, and nihilism, whether in the design of a freeway, a sculpture, or a development project.
I want to see again the truly timeless core metaphor of all great public art restored to its preeminence: the human figure. And by the use of this ageless device of art, I want to see the deep resonances of art brought back into the realm of the concerns, values, and aspirations of the common man, in a language accessible to him.
I would like to see the return of an unabashed elitism, a truly deserved adulation for those who have achieved the highest levels of excellence in the mastery of their craft—those who have achieved the highest levels of excellence in their ability to create art that deeply moves their fellow men to revere and reflect upon the greatness, the splendor, and the beauty fo nature, of God, and of man. I would like all of this to meld into an explosion of inventiveness and variation through the multitude of new materials and formats available because of today's ever-expanding technology.
Hart passed twenty-four years ago. Today, his message still feels unheard—which may be why I'm writing about "beauty" in what has been almost entirely a political newsletter for the past two weeks. I suspect I am not alone in longing for the privilege of more beauty in the world. As Keats put it, "Beauty is truth, truth beauty, -- that is all ye know on earth, and all ye need to know."
Today, Megan details the heroic efforts of MNPD in response to the Covenant massacre and we discuss a report from Beacon Center on the state's certificate-of-needs laws.
Onward.
⧖⧗⧖ ENJOY THE PAMPHLETEER? ⧗⧖⧗
It is only because of your donations that we can remain ad-free. Help us grow our coverage, expand our reach, and explore a wider variety of topics.

⎋ FOURTEEN MINUTES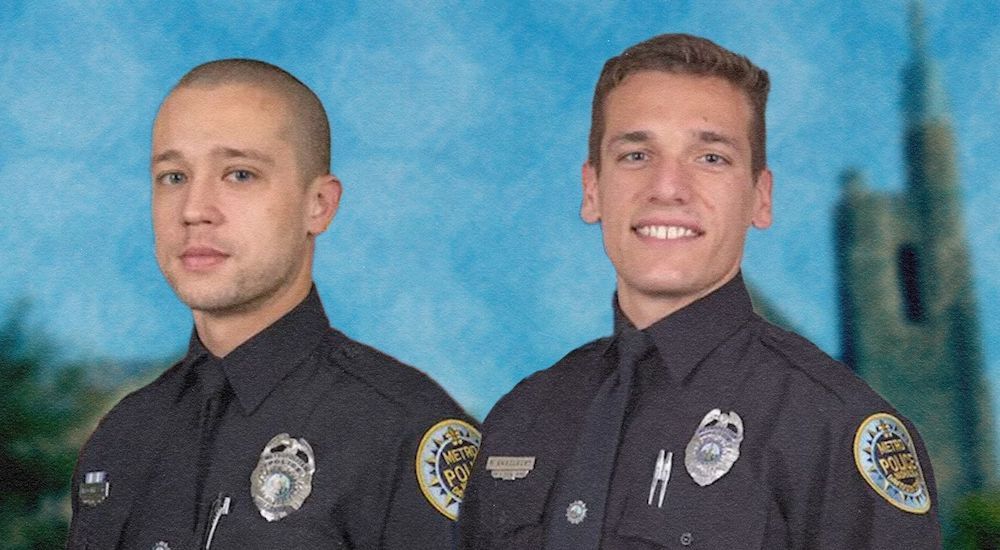 From Megan Podsiedlik
Fourteen minutes. That's the time that elapsed from the first 911 call until the active shooter at Covenant School was neutralized on March 27, 2023. In the interim, six innocent lives were lost. Anyone who watched the released footage, however, knows countless lives were also saved.
The Covenant massacre has had a ripple effect, reaching far beyond the boundaries of Nashville; last Sunday, ministry representatives flew in from as far as Hawaii to join Covenant's Easter service in a gesture of communion, faith, and hope. But, amid the cloud of grief and turmoil, the brave and immediate response of the Metropolitan Nashville Police Department sets a shining example of tactical excellence in the face of perilous duty.
Continue reading...

❍ CERTIFICATES-OF-NEED FULFILLING NO NEEDS
Earlier this year, the Beacon Center of Tennessee released a report outlining the many ways our state's archaic certificate-of-need (CON) laws impede growth and progress.
According to the report, these laws, adopted in the 1970s, "require a government permission slip before providing most healthcare services, such as opening a new hospital or purchasing high-tech medical equipment. Imagine if every new restaurant had to get permission from other food establishments to open its doors or even buy a new fryer or drink machine."
Beacon's report also details how CON factored into rural Tennessee's startling loss of hospitals during the pandemic. Back in 2018, Tennessee enacted the Rural Hospital Transformation Act, a program designed to "preserve health care services in rural communities" by providing clinics with extra technical and strategic accommodations.
Unfortunately, despite the government's efforts to keep things afloat, Covid took its toll: rural Tennessee lost more hospitals per capita in 2020 than anywhere else in the country. Had the state repealed its current hospital CON laws, Beacon's report notes, much of this could have been prevented or recovered: "...there could be up to 63 more hospitals in the state, with 25 located in rural areas," it concludes.
The last major change to Tennessee's certificate-of-need laws was in 2021 when the Health Services and Planning Act came into effect. Before its passage, any eligible change or addition of a service, facility, or health care institute had to meet certain standards regarding need, orderly development, economic feasibility, and adequate quality.
The 2021 act deleted the criteria requiring mental health hospitals, the replacement or relocation of medical equipment, and the initiation of psychiatric services to apply for CON permits. It also modified much of the criteria outlined in the CON permitting process. For example, there is not longer a requirement for closed hospitals to apply for a CON permit if they wish to "reopen in a rural or distressed county so long as hospital operated within previous 15 years." Though changes have been made, the opaque gatekeeping process still rejects "approximately 1 in 5 healthcare innovations that require CON approval" according to Beacon.
Aside from Beacon, other Tennessee-based think tanks were incensed enough by COD's policy failures to publish ideas for reform. Among these are the Heartland Institute, MTSU's Political Economy Research Institute, and Americans For Prosperity. Though certain bills have passed through the General Assembly this year modifying criteria outlined by COD regulations, there has still been no call to eliminate the process.
HEADLINES
Gov. Bill Lee calls for 'order of protection law' to keep guns away from dangerous individuals (Tennessean) Tennessee Gov. Bill Lee on Tuesday signed an executive order aimed at strengthening background checks for firearm purchases, in addition to calling for lawmakers to pass an order of protection law to keep guns away from people who present a danger to themselves or others.
Mayoral race: Gingrich, Wiltshire have most to spend (Post) Gingrich, a former AllianceBernstein executive, loaned his campaign $2 million. He raised an additional $162,195.09 and has $2,035,078.04 on hand. Wiltshire, a former Metro official, already had more than $1 million on hand to start the year, and he raised $515,875.00 in the quarter, the most of any candidate. He also spent the most of any candidate, at $193,877.00, and has $1,409,771 on hand.
Legislature poised to dissolve community-led police oversight boards in Nashville and Memphis (Lookout) The Tennessee Legislature could soon eliminate community-led police oversight boards and replace them with advisory groups with little power to investigate citizen complaints.
Bill requiring parental permission for teen vaccination passes Senate (Post) Teens ages 14 to 18 would be required to get permission from their parents to obtain any vaccine under a bill that passed the Tennessee Senate on Monday.
DEVELOPMENT

THINGS TO DO
View our calendar for the week here and our weekly film rundown here.
📅 Visit our On The Radar list to find upcoming events around Nashville.
🎧 On Spotify: Pamphleteer's Picks, a playlist of our favorite bands in town this week.
👨🏻‍🌾 Check out our Nashville farmer's market guide and our 2023 southern festival guide and 🎥 2023 movie guide.
TONIGHT
🎸 Built to Spill @ The Basement East, 8p, $30, Info
+ jammy indie rock legends
🎸 The Verve Pipe @ City Winery, 7:30p, $25+, Info
+ multi-platinum alternative rock band

🎸 Hot Tuna @ CMA Theater, 7:30p, $25+, Info

🎸 Jon Byrd & Paul Niehaus @ Dee's Lounge, 6p, $5, Info
+ classic country

🎸 Elijah Ocean & Katie Jo @ The 5 Spot, 6p, Info

🪕 Bluegrass Night @ The American Legion Post 82, 7p, Free, Info
🥁 The Wednesday Beat @ The 5 Spot, 9p, $10, Info
+ record spinner + drummer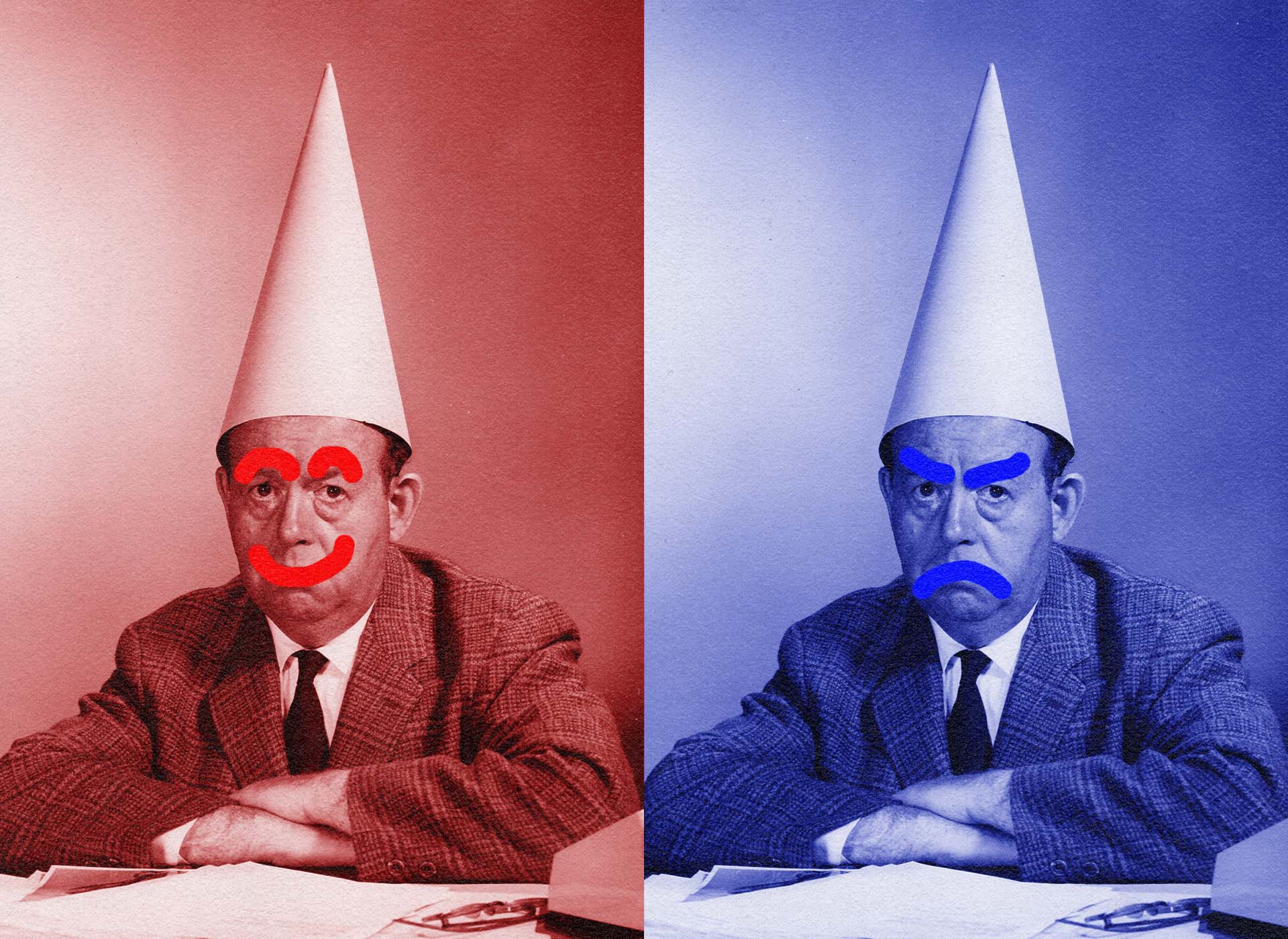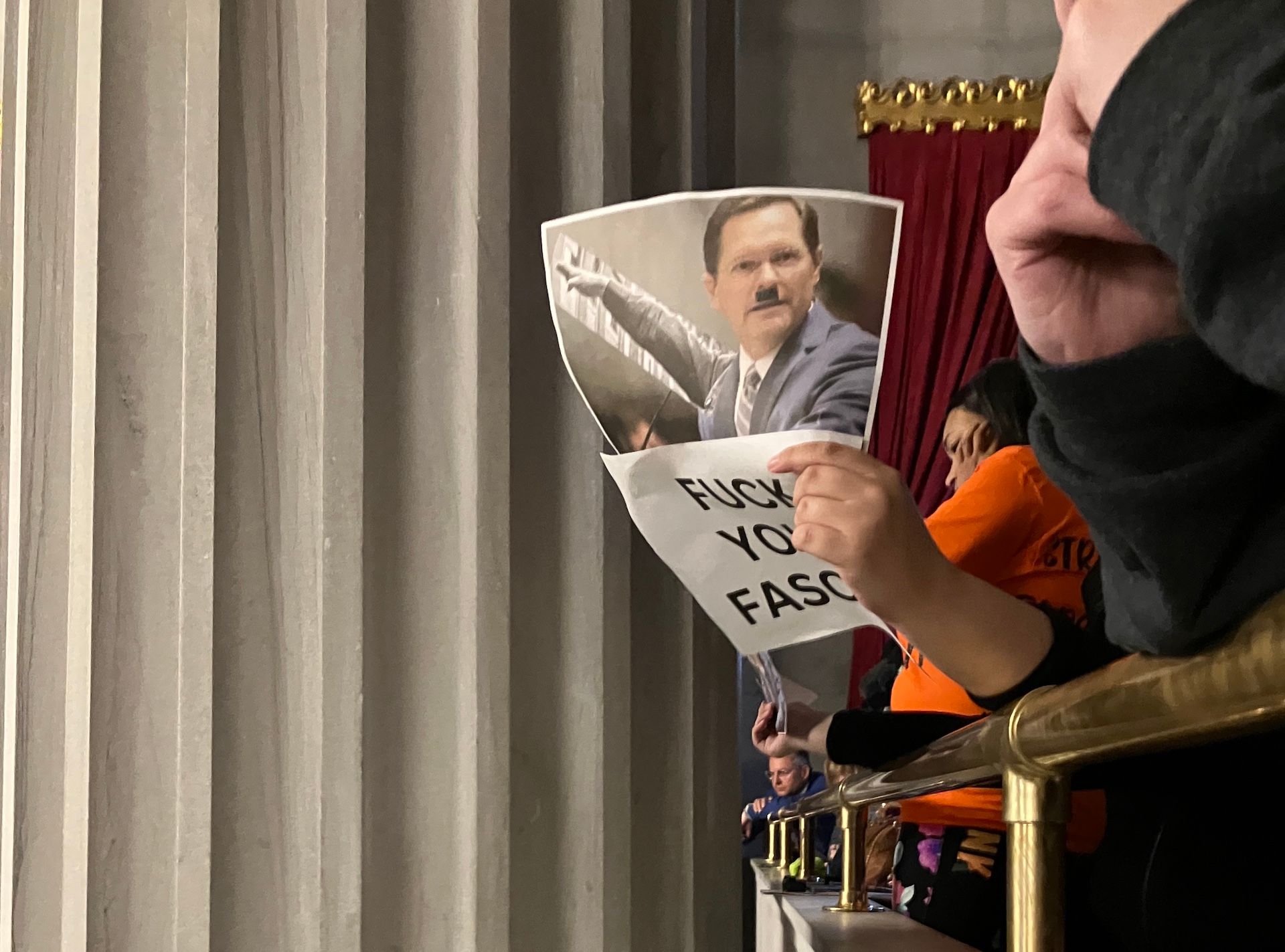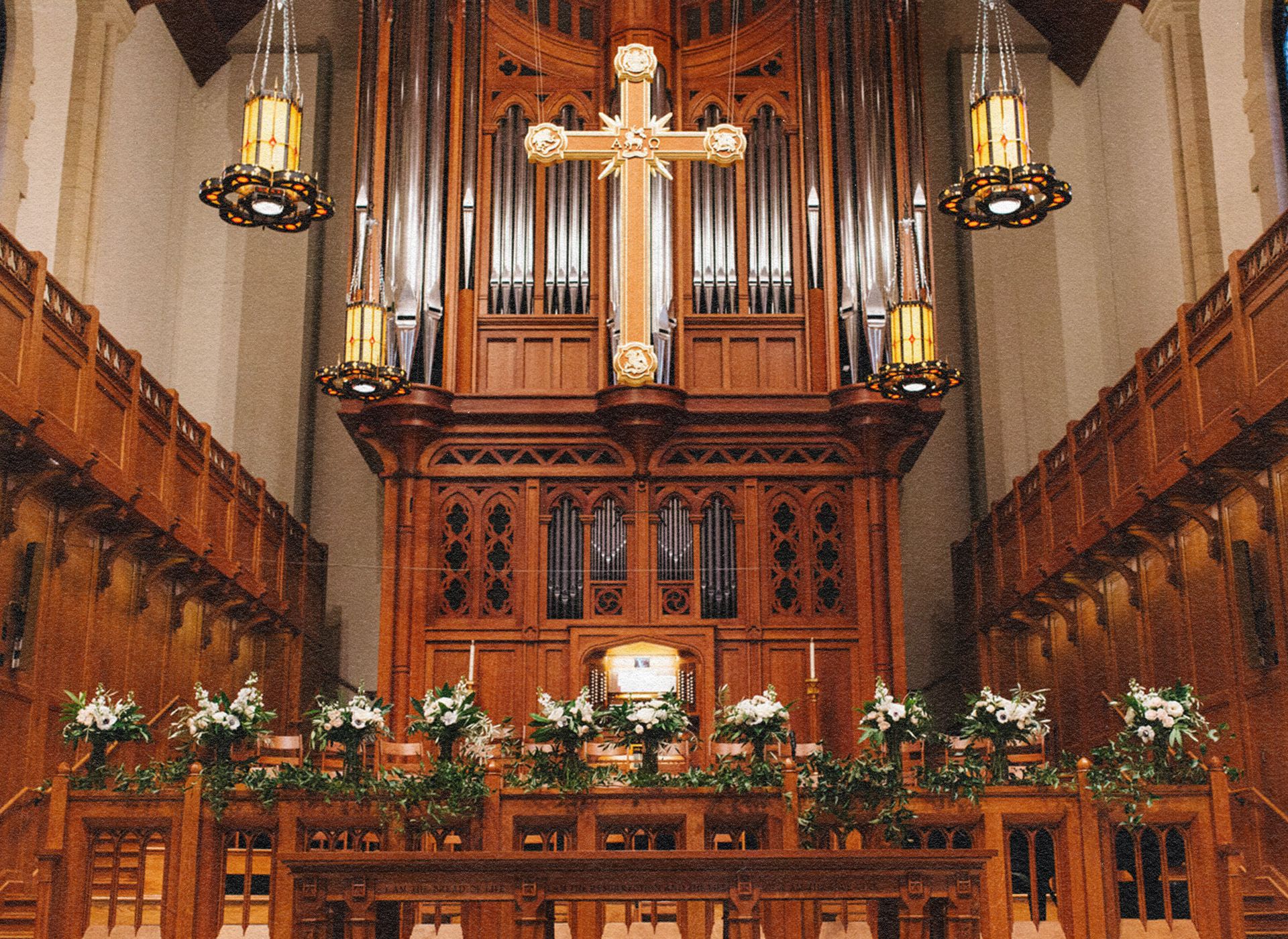 Full newsletter archive...
i