No. 463: The Long Walk Back
⁂ Nashville's Alt-Daily ⁂ Politics · Reappointment · Cathedral · Detransitioners · Council · Much More!
Good afternoon, everyone.
You know, when I started writing this thing, I didn't imagine I'd be writing about politics every day. Lately, it's been difficult to avoid the topic for obvious reasons. Back in the olden days of The Pamphleteer, we wrote more about food and fashion and books and music. We wrote about life and culture. That sort of thing.
We'll get back to our roots soon enough, but the present moment demands something else. Fear not, the long-rise pants discourse will return. If you don't know what I'm talking about, just trust me on this one.
----
Well, Justin Jones got reappointed to his seat in the House yesterday with a brisk 36-0 vote by the Metro Council.
Soon after the vote, Jones, along with a few hundred people and his erstwhile colleague, Justin Pearson, marched from the courthouse to the Capitol, where he was sworn in and reseated. As many have pointed out, Thursday's expulsion effort resulted in Jones missing no House floor sessions; his exile lasted under 100 hours, and the whole ordeal will draw donor dollars to the state Democratic party in previously unheard-of quantities.
Meanwhile, House Speaker Cameron Sexton has been taken to task for botching this whole debacle. The impression from wider media reactions indicates that people are upset with the result of the proceedings. Not that the Tennessee GOP expelled Jones and Pearson, mind you, but failed to account for the follow-up to which we now play witness.
What goes unmentioned is how the Speaker—or the state party, more generally—could have done any better.
Some have suggested that the state GOP could've slowly rolled out rules that clamped down on Pearson and Jones' ability to hijack the sessions in addition to stripping them of their committee assignments, rather than calling for an all-out expulsion vote. The deployment of more moderate measures over a longer timeframe would have reined in their behavior and contextualized their punishment outside the fervor that's followed in the chamber over the past two weeks.
It's worth noting that Justin Pearson was sworn in on March 27th, the day of the Covenant massacre, and it only took him four days to foment an uprising on the House floor. Any rational person who witnessed that series of events would probably say to himself, "This person seems like an extremist! We should get him out of here."
Many Tennesseans agreed with this impulse. The expulsion was, at that moment, an all-too-rare show of strength from an increasingly limp Republican party. Here, after years of cowing to activists, was the Grand Ole Party standing up to the tyranny of the few—and the little mob they brought along with them.
The shock and excitement dissolved once Majority Leader William Lamberth, during the proceedings on Thursday, motioned to allow each of the three—Johnson, Jones, and Pearson—twenty minutes to speak before a vote was taken. Jones and Pearson seized this opportunity to LARP as '70s civil rights activists, producing a highlight reel of nonsense that soon went viral and galvanized the astroturfed support they'd been granted from national organizations.
The House allowed photographers and news media partial to the "Tennessee Three" and their cause onto the floor indiscriminately. Almost immediately, photos featuring Jones, Pearson, and Johnson holding and raising their hands Huey Newton style made their way online. Soon, to the dim historical recollections of their young and mostly female audience, the three were lionized as martyrs. Martyrs of the Tennessee Republican Party's creation.
In essence, the Republican supermajority handed over the chamber to the activists in the room, letting them run and climb around it as if it were a playground, stepping in politely here and there before allowing them to peter themselves out. Whether Lamberth's motion was an attempt to appear more reasonable before the national media or a genuine gesture of goodwill is unclear.
But it should've been clear from the get-go that Republicans in the state had no chance of winning over the opposition on this one. Jeremy Faison's interview with CNN, presumably an attempt to do just that, was an absolute waste of time.
They were going to be hated. This realization must have sunk in when, during questioning, Jones and Pearson repeatedly referred to their colleagues as "white supremacists" and threatened the emergence of a "multiracial coalition" that would soon wipe them out.
Unfortunately, there's not much the TNGOP can do to combat all of this. They went up against Leviathan. The national phalanx of media, academia, the NGO-Industrial complex, and the White House stood in waiting to pounce once they made one false move. The Republican Party, both in the state and nationally, has no such apparatus to wield against its political opponents and if it does, the firepower is considerably more dim and decentralized, necessitating a more strategic and deliberate approach.
What makes this all the more disconcerting is that your average Democrat seems oblivious to the amount of power their party wields, not only within politics but also outside of it, in what writer Curtis Yarvin describes as the "Cathedral".
All in all, the Republican supermajority did all that it could do in the face of an emerging, extremist faction of the opposing Party. Were they a bit petulant and emotive? Probably. Did they misunderstand the balance of power against their favor? Absolutely.
Today, Megan gets into the details of yesterday's reappointment vote and the latest on the effort to cut Metro Council in half while we revisit a piece from Jano Tantongco about detransitioners.
Onward.
⧖⧗⧖ ENJOY THE PAMPHLETEER? ⧗⧖⧗
It is only because of your donations that we can remain ad-free. Help us grow our coverage, expand our reach, and explore a wider variety of topics.

❦ CHANGE OF HEART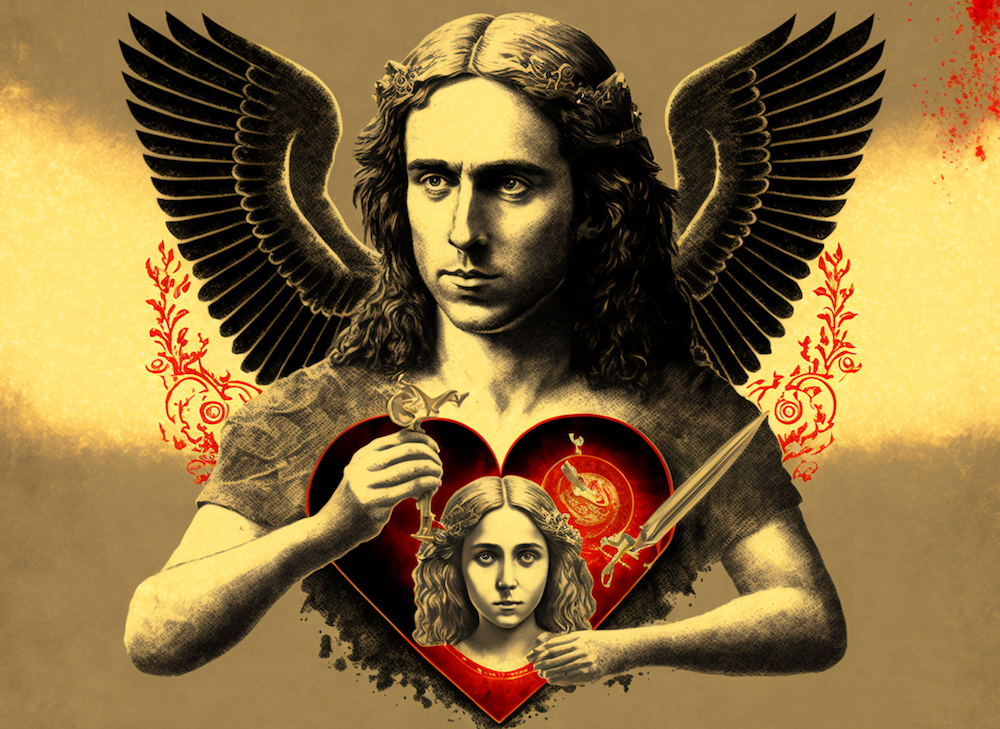 From Jano Tantongco
As growing numbers of former transgender youth turn their backs on transition, a trail of seemingly well-meaning affirmation lies in their wake. They look back on a chain of authority figures, peers, and influencers that spun their pubescent insecurities into a self-fulfilling narrative of being born in the wrong body. For these "detransitioners," it took a series of painful consequences to realize they had made mistakes, which for some, cannot be undone.
Continue reading...

◉ JONES REINSTATED AS INTERIM REP
As expected, Metro Council appointed Justin Jones as interim representative for the House's fifty-second district during a special meeting yesterday. In a sign of solidarity, Jones' opponent during his primary race back in August—Councilmember Delishia Porterfield—stood up to nominate him on the floor.
Typically, after the vice mayor calls for nominations to fill a position, there's a process wherein potential candidates are nominated and vetted for  eligibility. This process, outlined by Metro Government's Rules of Procedure, usually takes at least four weeks. The council voted to suspend the four-week rule, then voted 36-0 to appoint Jones to his old seat.
After the vote was cast to appoint Jones as the interim representative, a crowd gathered at the courthouse and began a march up to the Capitol, led by both Justins– Jones and Pearson. Per Tennessee Code, Jones was sworn in on the Capitol steps before reentering the House session. Later this year, however, Jones will have to officially run for his seat when a special election is held later in the year.
A note from the House floor: On March 30th, following the fracas the three representatives started during session, Reps. Jones, Johnson, and Pearson were stripped of their committees. Yesterday, Gloria Johnson was reinstated to her committees; she is now back on the Criminal Justice Committee, Education Instruction, and the Insurance Committee.
BILL CAPPING COUNCIL: ON PAUSE . On March 13th, Metro Government filed a lawsuit regarding the bill set to slash the council in half, just days after the governor signed it into law. Yesterday, a three-judge panel issued a temporary injunction postponing the effort, with the intention of "preserving the integrity of the Metro election process." This means the August 3rd general election of Nashville Metro Council will go forward as usual, and candidates will continue to run for forty, rather than twenty, seats.
It's important to note, however, that only a temporary injunction was granted. Attorney General Jonathan Skrmetti's office, who is representing the state in the case, is reviewing the recently released decision. It is possible that the state may decide to appeal the panel's decision to grant the temporary injunction. A court date to hear Metro's case, which outlines their argument that the law to cap the council is unconstitutional, is yet to be determined.
MILITARY VETS TEACHER BILL Jones's restoration wasn't all that happened yesterday during session; HB0786 was passed with unanimous bipartisan support. This bill allows military veterans who were honorably discharged, have a high school diploma, and are pursuing an industry license or other credential, to qualify for a teaching position in Tennessee. The bill is on the regular calendar for final vote in the Senate tomorrow.
HEADLINES
Judges block implementation of law cutting Nashville council in half (TNJ) A three-judge panel has blocked the implementation of a new law cutting the size of the Metro Nashville Council in half. The panel is comprised of Nashville Chancellor Pat Moskal, Shelby County Circuit Judge Mary Wagner, and Athens Chancellor Jerri Bryant found the plaintiffs are likely to succeed on their constitutional challenge of the measure. Wagner and Bryant are Republicans while Moskal is a Democrat.
Tennessee Senate advances plan for 2% tax to sportsbooks on all wagers (Center Square) Senate Bill 475 will tax sportsbooks 2% on all wagers instead of the current 20% on adjusted gross income, which is essentially the amount that sportsbooks make on bets. The House version, which has been placed behind the budget in the Finance, Ways and Means Committee, proposed a 1.85% tax on all wagers.
Bill would block Nashville's supermajority requirement for speedway demolition (Center Square) Currently, any project that requires demolition would require a super majority vote of Nashville's council. That could impact a Bristol Motor Speedway project to rebuild the Fairgrounds Speedway. The speedway project has not yet reached Metro Nashville's council, which is currently contemplating a new $2.2 billion Tennessee Titans stadium.
Council Sends Jones Back to Legislature (Banner) In the end, Justin Jones was gone for less than 100 hours. The Metro Council returned Jones to Capitol Hill as the interim House Representative from District 52 four days after he was expelled from the Tennessee General Assembly.
DEVELOPMENT
376 Unit Mixed-Use Development Eyed For Main Street Property in East Nashville (Now Next)
Four Seasons Hotel Nashville named one of the best new hotels by Travel + Leisure (NBJ)
SoBro Marriott hotel to see additions (Post)

THINGS TO DO
View our calendar for the week here and our weekly film rundown here.
📅 Visit our On The Radar list to find upcoming events around Nashville.
🎧 On Spotify: Pamphleteer's Picks, a playlist of our favorite bands in town this week.
👨🏻‍🌾 Check out our Nashville farmer's market guide and our 2023 southern festival guide and 🎥 2023 movie guide.
TONIGHT
🎸 Ron Gallo @ The Basement East, 8p, $18, Info
+ garage punk

🎸 Honky Tonk Tuesday @ American Legion Post 82, 5p, Free, Info‌‌‌‌‌‌‌‌‌‌‌‌‌‌‌‌‌‌
+ two-step lessons @ 7p, The Cowpokes @ 8p
🎺 Todd Day Wait @ The Underdog, 11:30p, Free, Info‌‌‌‌‌‌‌‌‌‌‌‌‌‌‌‌‌‌
+ Honky Tonk Tuesday afterparty, down the street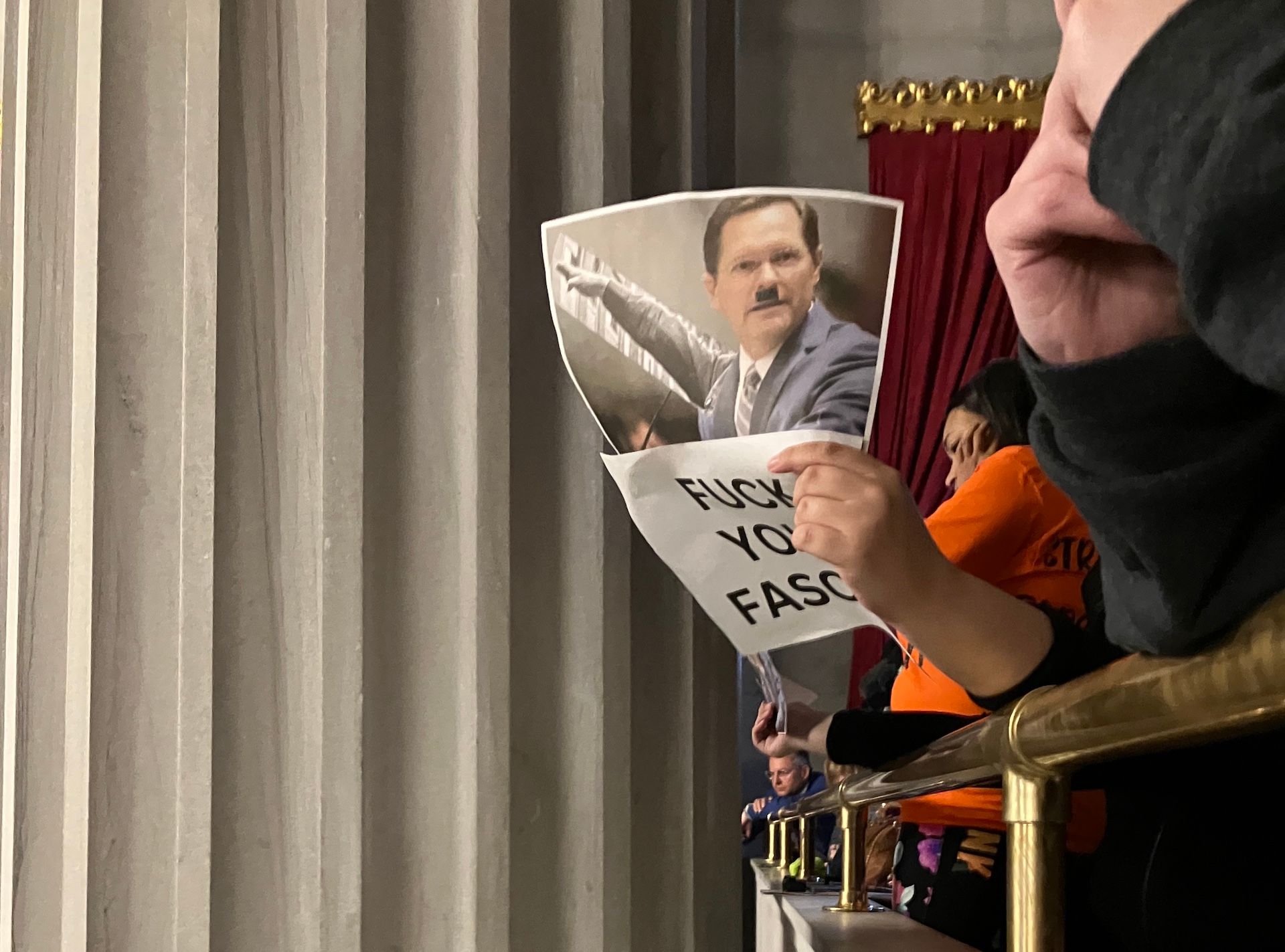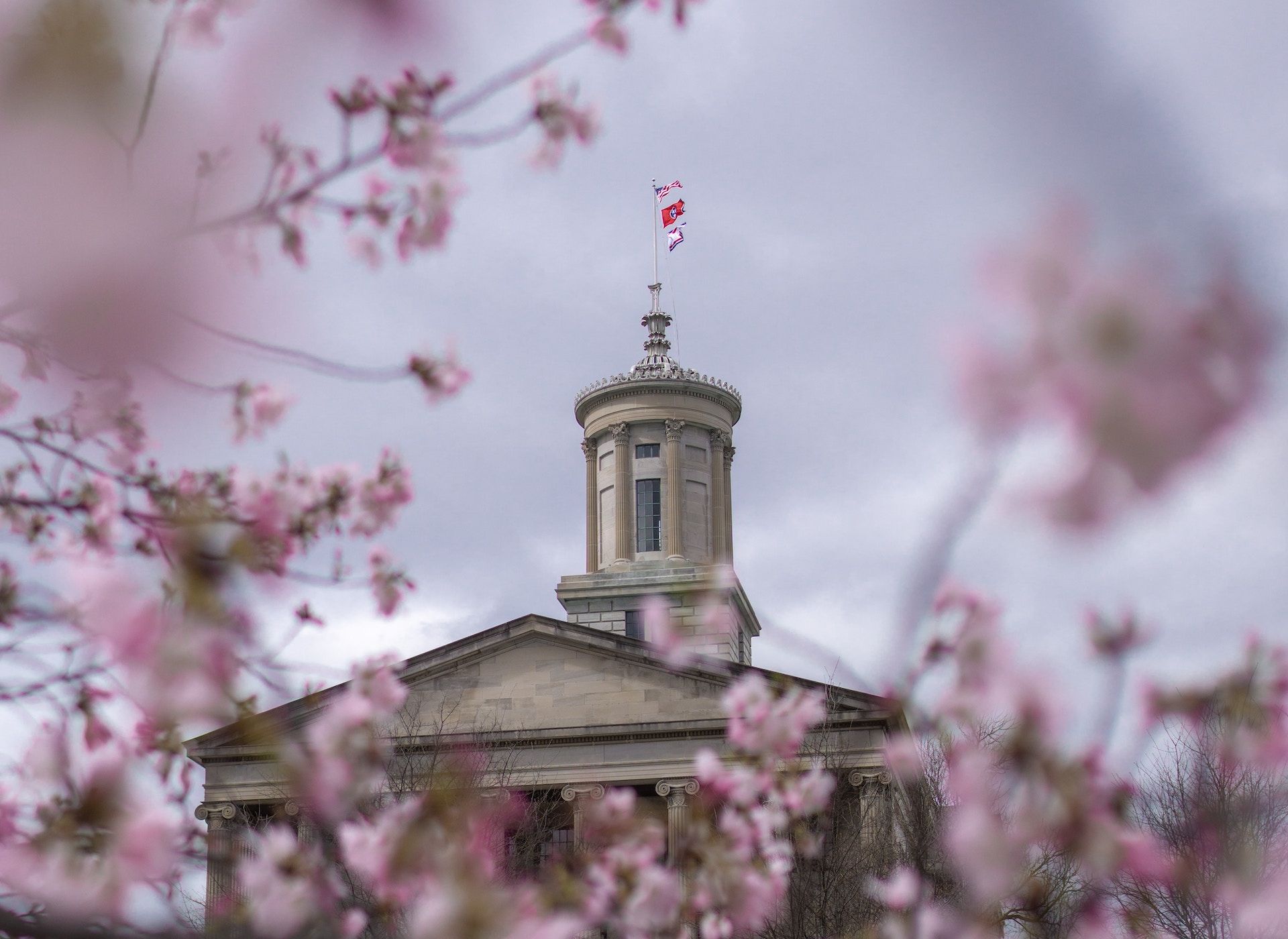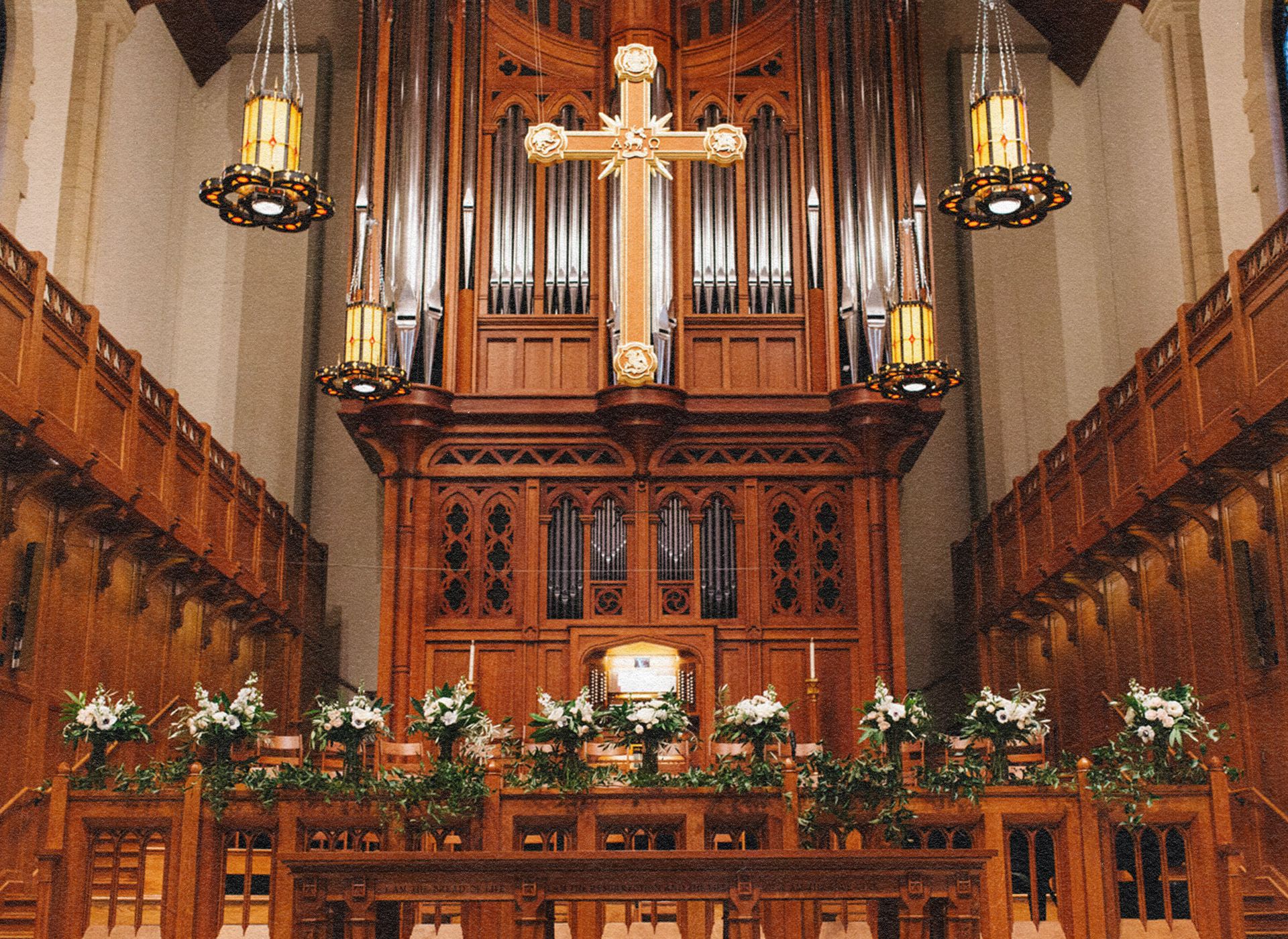 Full newsletter archive...