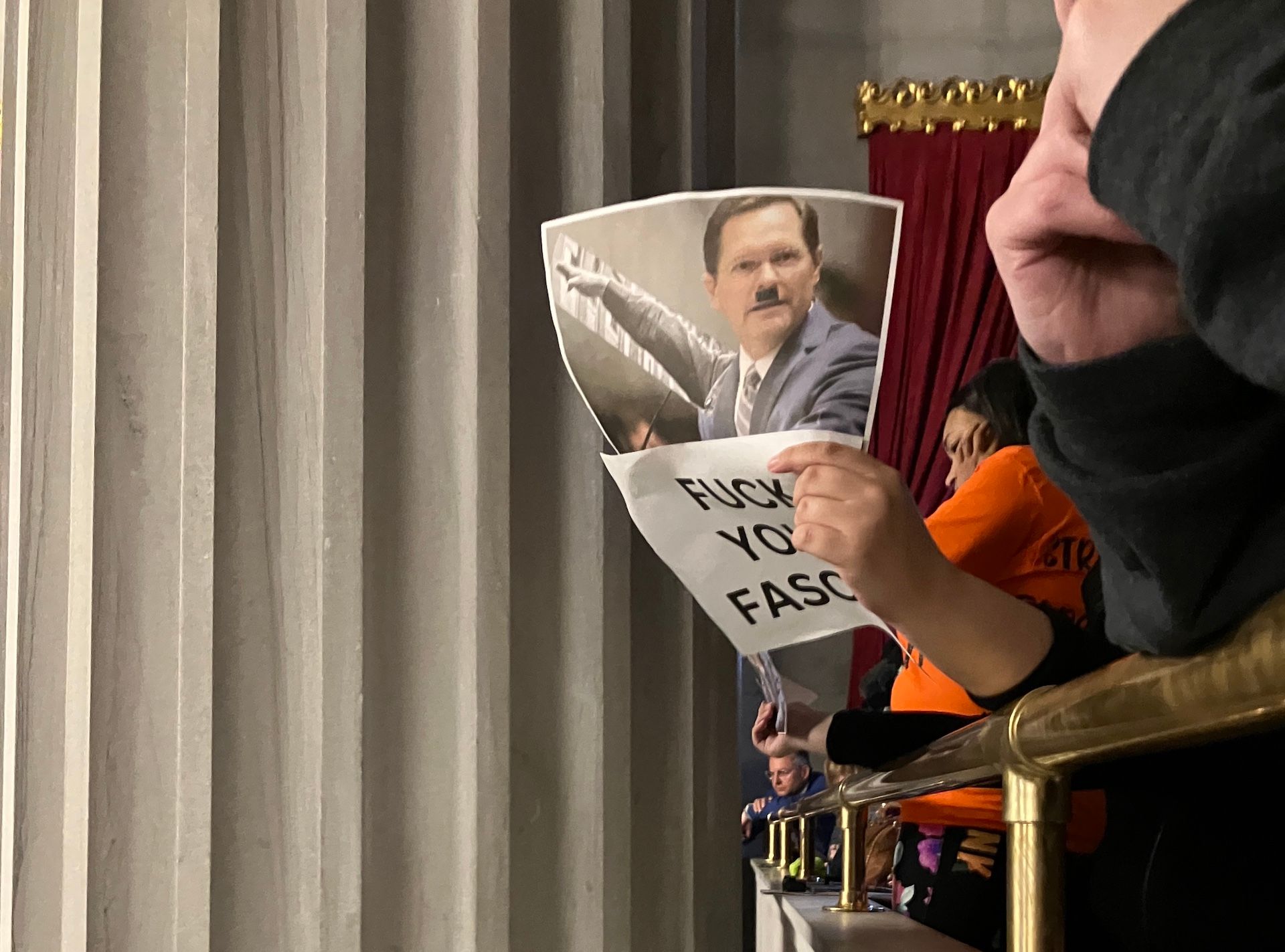 No. 461: Live From the Floor
⁂ Nashville's Alt-Daily ⁂ Expulsion · Korea House · Details · Titans · Movie Rundown · Much More!
Good morning, everyone.
Last night, with little fanfare aside from the din of protestors, the Tennessee House of Representatives voted to expel Justin Jones and Justin Pearson from their ranks for violating House rules. I spent all day at the Capitol watching the proceedings, which lasted almost ten hours.
Democrats tried mightily to transport the chamber to the 1960s. Both Justins responded to their colleagues' questions and remarks with the cadence of civil rights activists of yesteryear. Everything from what they wore to the intonations of their voices paid homage to the civil rights heroes of yesteryear.
At one point, William Lamberth, in a gesture of goodwill, attempted to level with Justin Pearson and find common ground. In response to Lamberth's heartfelt appeal, Pearson trampled him, mocked him, and used the opportunity to stunt on him in his highly inflected way of speaking.
Let's not forget that these proceedings originated from the senseless killing of three children and three adults at Covenant School last week. Not a single breath was used during this period to condemn the killer. Not once did "the three" bring into question why she would target a Christian school.
Instead, Pearson and Jones hijacked that angle of attack, presenting themselves as the martyrs— rather than the six Christians murdered in cold blood. Both frequently invoked passages from the Bible and allusions to Biblical figures such as Shadrach, Meshach, and Abednego to play up their martyrdom.
As they exited the Capitol, fists aloft, one couldn't shake the feeling that they don't see their former colleagues as equals, or even as people. They see them as vague blobs of "racism" intent on "killing children." These aren't beliefs serious people would hold, but Pearson and Jones thrive on being the pariahs in the room, not unlike their DC Republican counterparts, Lauren Boebert and Marjorie Taylor Greene.
Of course, it's obvious that Pearson and Jones stand to gain a lot from these proceedings. The Nashville Metro Council has already arranged a special session on Monday in which they intend to reappoint Jones to his position in the interim before the special election.
In many ways, their expulsion—which, all things considered, might've come about through their own design—will end up favoring their cause. Donor dollars from various Democratic non-profits will pour into the state. The coffers of the Tennessee Democratic Party will fill. And the question will remain: will the state GOP have the teeth to see this through to the end?
It's tough being hated– especially when you're hated by the media, most of academia, and every other cultural institution that bestows legitimacy on people, ideas, and causes. You have to be willing to stand apart from the mob. Yesterday, the GOP indicated a willingness to do just that.
Where we go from here is hard to tell, but it will likely end in another book deal for Jones,  a mural of Pearson, and a stronger TNGOP.  If you'd like a rundown with some color commentary, check out our thread on Twitter from yesterday.
Today, makes me very hungry for bibimbap writing about Korea House, Megan gets into the details of yesterday's proceedings, and Jerod provides our weekly film rundown of things flying through local theaters.
Onward.
⧖⧗⧖ ENJOY THE PAMPHLETEER? ⧗⧖⧗
It is only because of your donations that we can remain ad-free. Help us grow our coverage, expand our reach, and explore a wider variety of topics.

❍ AT HOME AT KOREA HOUSE
From Mike Wolf
Driving across the great wide expanse of the American highway system, you'll notice a familiar collection of restaurants plastered on the exit signs dotting the roadways. It's rare, but welcome, when you stumble on a local gem, usually something like "Mannie's Kitchen," or "Lou's Diner," with a strange logo giving some local flavor to the ubiquitous blue sign adorned with Krystal, Wendy's, Popeye's (if you're lucky) and Starbucks logos.
Driving west on I-40 to Memphis you'll notice the aptly named "Exit 87 BBQ," in Jackson, which is quite good and probably deserves its own write-up in the future. You may even see a few named "Korea House," as most cities in America have their very own iteration of a hospitable Korean restaurant serving bulgogi, bibimbap, and buckwheat noodles that have been open for decades. In fact, Austin's Korea House is legendary and has been serving that city since 1988. However, our Korea House, located at 6410 Charlotte Pike #108 in west Nashville, is widely considered one of the best restaurants in town.
As unassuming as many of the gems in this city, Korea House is smack dab in the middle of a strip mall next to a place advertising "Korean swordsmanship." So, maybe don't try to start any shit around here. The small box of a dining room is often packed so plan your dining times accordingly. The service is warm and friendly; an afternoon spent here will make you realize why many of the customers who come and go are regulars known by name. I even heard a few people order "just the usual," which always gives me diner envy.
Continue reading...

❏ LIVE FROM THE CAPITOL
Yesterday, three resolutions—HR63, HR64, and HR65— were presented during the TN House Floor Session. Two resolutions passed, resulting in the expulsion of the two freshmen representative; Justin Jones (D-52) and Justin Pearson (D-86).  The resolution filed to expel Gloria Johnson (D-13) failed, and the seasoned politician remains seated in her fourth term in office.
The resolutions outlined multiple House Permanent Rules of Order that were violated by the following actions:  
". . . [disrupting] the proceedings of the House of Representatives from approximately 10:50 a.m. until approximately 11:42 a.m. . . "
"[Shouting and pounding] on the podium"
"led chants with citizens in the gallery. . ."
". . .[using] a bullhorn to amplify their protestations. . ."
"Refusing to leave the well, sitting on the podium."
"Utilizing a sign displaying a political message."
The 113th General Assembly is made up of 99 members (98 of the 99 were present for yesterday's proceedings). Sixty-six votes—rather, a 2/3rds majority—is required to expel a Tennessee representative. Here were the final tallies, in order of the proceedings:
Justin Jones (HR65): 72 Ayes, 25 noes
Gloria Johnson (HR64): 65 Ayes, 30 noes
Justin Pearson (HR63): 69 Ayes, 26 noes
WHAT NOW? The representatives may be replaced by interim appointments. The process of selecting these members will be decided by the county legislative body for each representative's respective district. According to a statement by Knox County Elections Administrator Chris Davis, county boards aren't required to appoint an interim. That being said, the Nashville Metro City Council has already scheduled a special council meeting on Monday to fill Justin Jones' seat.
"The people of [Justin Jones'] and [Justin Pearson's] districts were disenfranchised today. I'm proud that Metro Council is meeting Monday to fill the vacancy left in Nashville by today's vote, & I believe they'll send [Justin Jones] right back to continue serving his constituents." Mayor John Cooper
Since there is over a year left in the terms of each vacated seat, special elections will also take place. After a special election is requested, the special primary and general election will fall "not less than seventy-five (75) days nor more than eighty (80) days after the officer or body charged with calling the election receives notice of the facts requiring the call" according to Tennessee code.
NO GUN LEGISLATION? Last Thursday, Senate Judiciary Chair Todd Gardenhire (R-10) announced that, in the wake of the Covenant shooting, no gun-related bills would be discussed in the Senate until 2024. "We will not hear any gun bills, anything related to gun bills this year. If they want to take them up next year, that'll be fine," Gardenhire told the Tennessee Lookout. "This committee is not gonna be turned into a circus by people with other agendas. The agenda on the table now is respecting the privacy of the victims' families that were gunned down and [letting] that healing process start."
That being said, certain firearm legislation is still making its rounds. Earlier this week, House Republican Caucus Leader Jeremy Faison (R-11) announced his intentions to revive HB1233,  a bill originally brought forward by Representative Caleb Hemmer (D-59). This bill addressed firearms in motor vehicles, specifically those in automobiles and boats.
As the bill was originally written, it would require a gun to be "locked within the trunk, utility or glove box, or a locked container securely affixed to the motor vehicle or boat." Violating this rule would result in a "Class C misdemeanor punishable only by the completion of a court-approved firearm safety course." This bill has been framed as a preventative measure in reaction to the firearm theft running rampant in Tennessee. At present, the bill addresses the behavior of law-abiding gun owners more than it does that of criminal behavior; i.e. the thieves who are stealing firearms. Faison has hinted that there may be a rewrite of the bill.
HEADLINES
Nashville council delays vote on new $2.2B Titans stadium, adds fee increase (Center Square) That means the bill could get a second vote April 18 and then receive its final approval at a late April meeting. Metro Nashville has a rule it cannot approve bonds while the budget is on the table, which is expected to happen before the body's first May meeting.
State Sen. Heidi Campbell Running for Mayor (Scene) Sen. Heidi Campbell (D-Nashville) announced Wednesday her campaign to succeed Mayor John Cooper. She joins a field that includes her Senate colleague Jeff Yarbro, who announced his own bid in February.
Bill To Allow Teachers & Staff To Conceal Carry Passes House Committee (TCN) However, in the Senate Judiciary Committee, the bill was deferred until January 23, 2024 meaning the legislation will not be allowed to pass the Committee process in the Senate until next year.
State Committee Rolls Education Savings Expansion Bill to Next Week Due to Lack of Input from TDOE (Star) HB0433 would expand eligibility for enrollment to those who attend school in a district with five or more priority schools identified as being in the bottom 10 percent for performance.
Nashville's largest transportainment companies (NBJ $) 5) Mint Julep Experiences, 4) Nashville Pedal Tavern, 3) Sprocket Rocket Party Bike, 2) Joyride Nashville, and 1) The Nashville Tractor.
DEVELOPMENT

THINGS TO DO
View our calendar for the week here and our weekly film rundown here.
📅 Visit our On The Radar list to find upcoming events around Nashville.
🎧 On Spotify: Pamphleteer's Picks, a playlist of our favorite bands in town this week.
👨🏻‍🌾 Check out our Nashville farmer's market guide and our 2023 southern festival guide and 🎥 2023 movie guide.
TONIGHT
🎸 Nashville Ambient Ensemble @ The Blue Room, 8p, $10, Info
+ led by Michael Hix, an electronic composer and keyboardist whose artistic vision focuses on the spirit of collaboration and the art of improvisation

🎸 Stupid Future, Worm & Dan Spencer @ Warehouse Skateshop in Cookeville, 7p, Free, Info

🪕 Fast Track @ Station Inn, 9p, $20, Info

🎸 LORE @ The Underdog, 9p, $10, Info
+ blues singer Laura Reed and guitar wizard Laur Joamets team up for a genre-bending grungy rock band

🎸 Live Music @ Tennessee Brew Works 2-8p, Info
+ featuring: Nicholas Hetzler, Roderick August, JP Lillston
🪕 The Cowpokes @ Acme Feed & Seed, 12p, Free, Info
🎙 Live Irish Music @ McNamara's Irish Pub, 6p, Free, Info
🎸 Kelly's Heroes @ Robert's Western World, 6:30p, Free, Info
✹ WEEKLY FILM RUNDOWN: March 31-April 5
The latest releases and special screenings hitting Music City this week. For a list of new and upcoming films, check out our 2023 Movie Guide.
Air Ben Affleck directs and costars with hetero lifemate Matt Damon in this origin story of the Air Jordan that's also Easter Weekend's must-see movie. Enjoy a throwback to a time when Hollywood made films for adults, movie stars existed, and Nike was more than a mash-up of woke gestures and sweatshop labor.
Now playing in theaters.
The Worst Ones A director turns to the Paris slums to cast a feature film in this cutting and dryly comic examination of how the cultural elite exploit the poor for their own career advancement.
Playing at The Belcourt through Tuesday, 4/11.
Smoking Causes Coughing Quintin Dupieux –French cinema's reigning king of WTF–follows a group of D-list superheroes called the Tobacco Force on a team-building retreat as they lick their wounds after a battle against a giant turtle.
Playing at The Belcourt through Monday, 4/10.
The Umbrellas of Cherbourg Jacques Demy's French New Wave pop opera from 1964 about an umbrella salesgirl (Catherine Deneuve in her breakout role) learning the ropes of young dumb love remains one of the best films ever made. It's mix of tragedy and beauty make it a perfect watch for the Easter season.
Now playing at The Belcourt.
The Super Mario Bros. Movie Fashion icons and plumber brothers Mario and Luigi fight a reptile king, do shrooms, and save a kingdom in this animated adaptation of Nintendo's signature characters with the voices of Chris Pratt, Jack Black, and Anya Taylor-Joy. There's no way anything about this slick, corporate franchise starter rivals Dennis Hopper's gleefully unhinged turn as King Koopa in the OG 1993 cult classic.
Now playing in theaters.
Paint Owen Wilson apes Bob Ross as a celebrity painter going through an existential meltdown in this satire that hopes to do for PBS programming what Anchorman did for local news.
Now playing in theaters.
The Five Devils A teenager who can recreate scents uncovers family secrets in this singular French fantasy tale that was one of the buzziest titles at the Cannes Film Festival.
Playing at The Belcourt through Tuesday, 4/11.
La Usurpadora: The Musical The popular telenovela about twin sisters separated at birth with clashing personalities who make a mess of each other's lives comes to the big screen as a musical.
Now playing at Regal Hollywood 27 and Regal Opry Mills 20.
Ravanasura (Telugu) A breezy musical thriller about a cop seeking the help of an attorney who moonlights as the serial killer they are both investigating.
Now playing at AMC Thoroughbred 20 and Regal Hollywood 27.
Little Richard: I Am Everything A documentary about Little Richard, whose charisma alone would make most people from all walks of life want to see this movie until they read its description as, "The story of the Black queer origins of rock n' roll, exploding the whitewashed canon of American pop music to reveal the innovator, the originator." Kudos for turning a legend with unquestionable mass appeal into a badly researched term paper riddled with buzzwords.
Playing at the Belcourt, AMC, and Regal for select showtimes on Tuesday 4/11.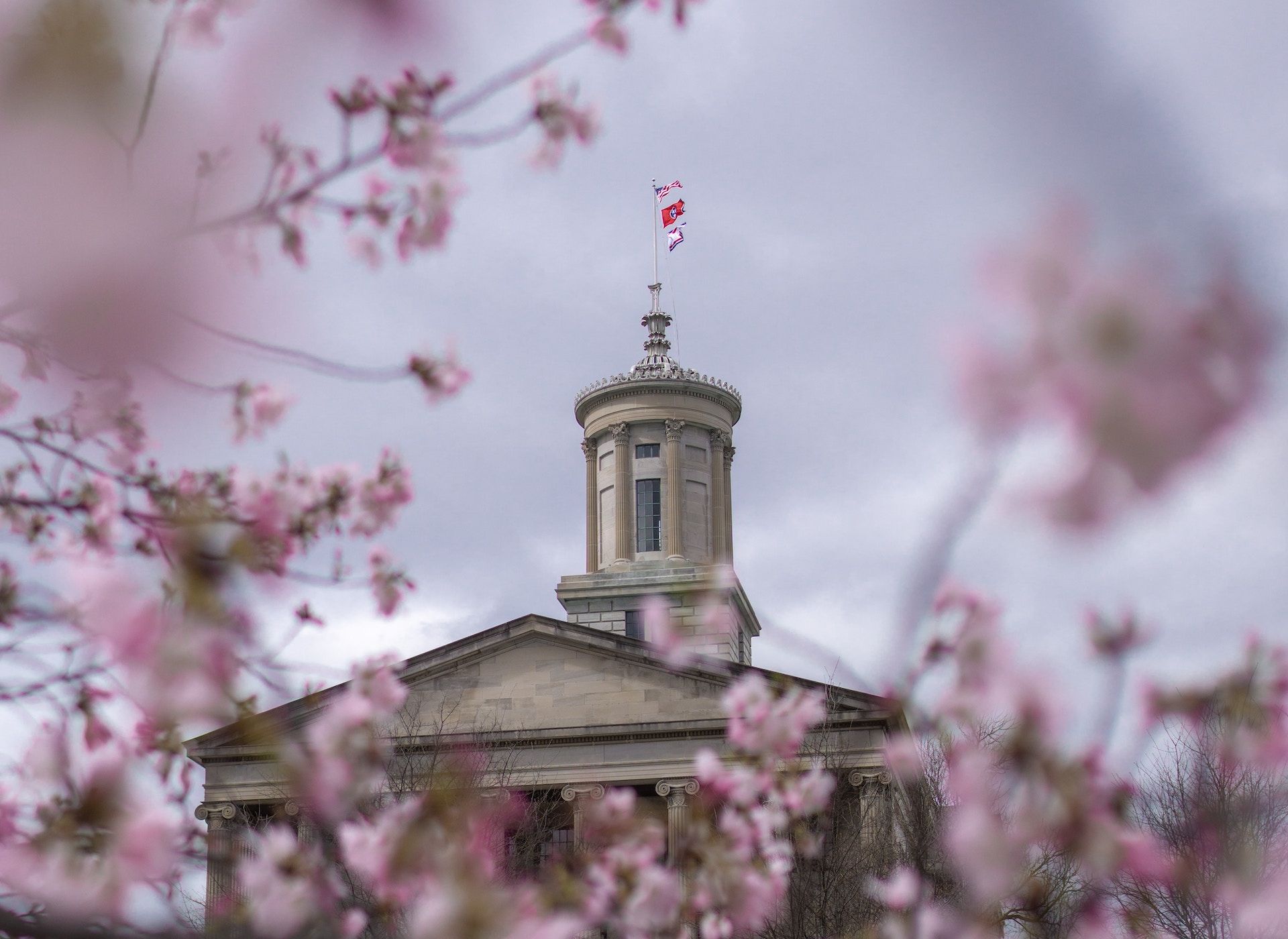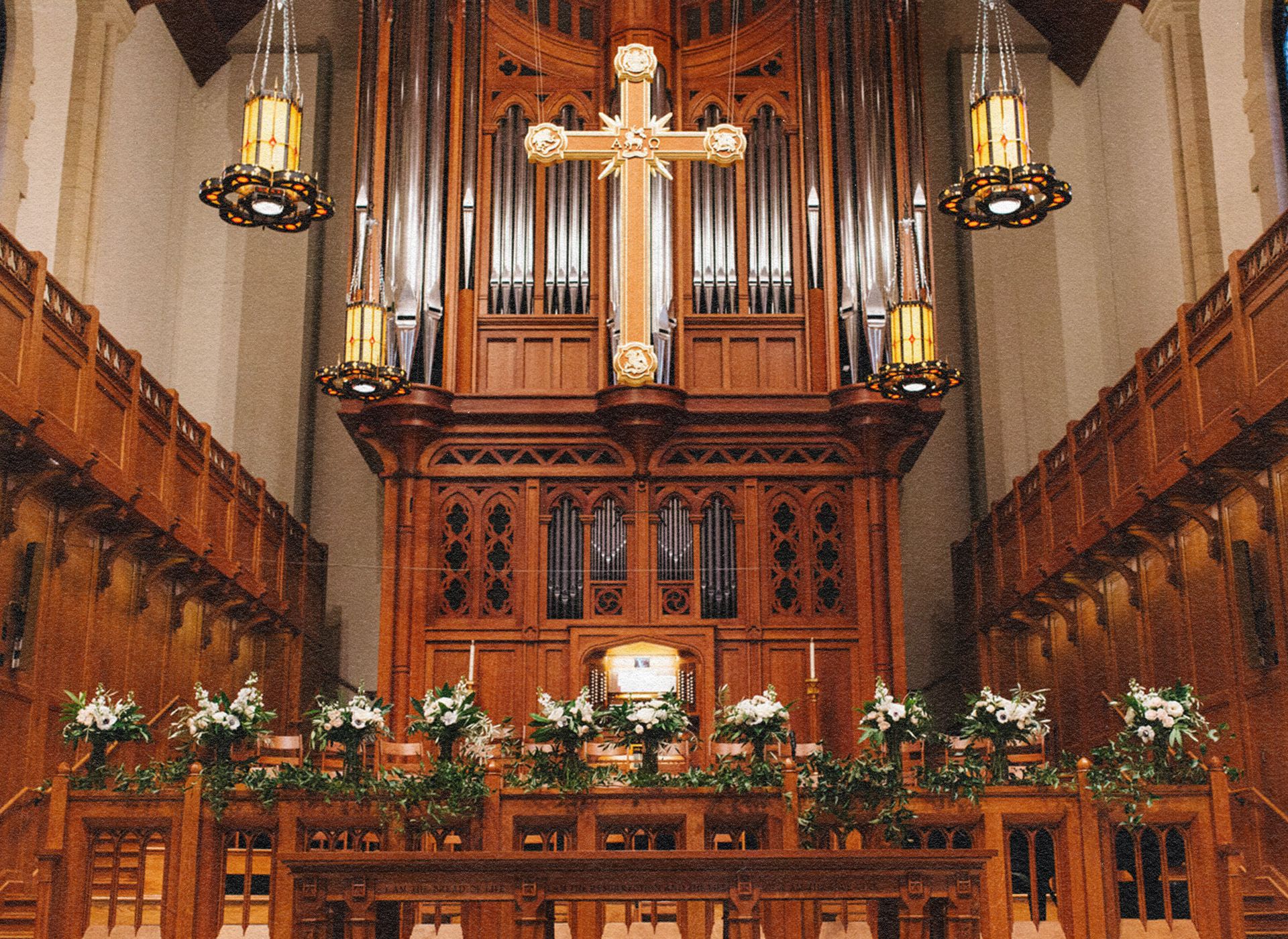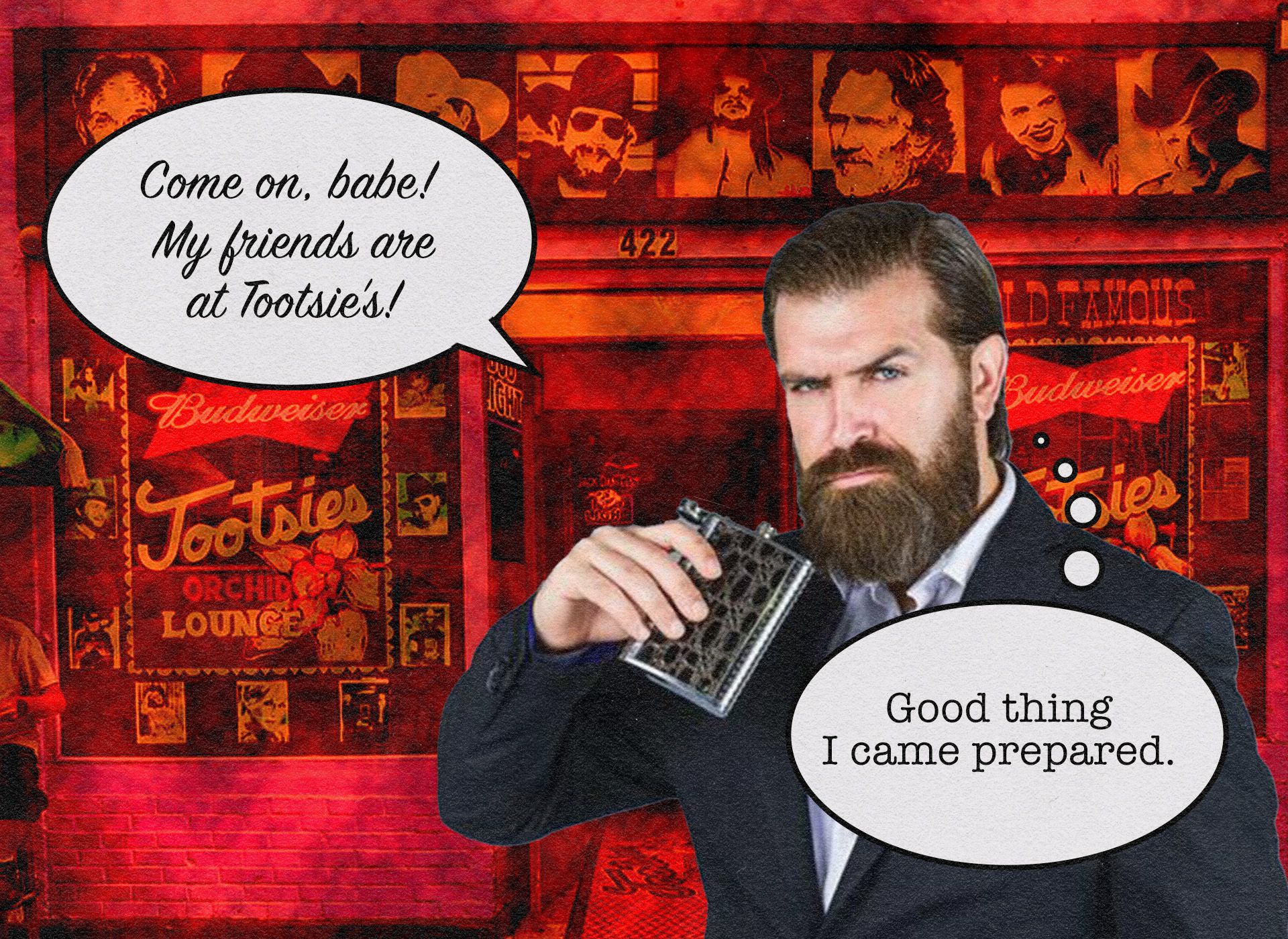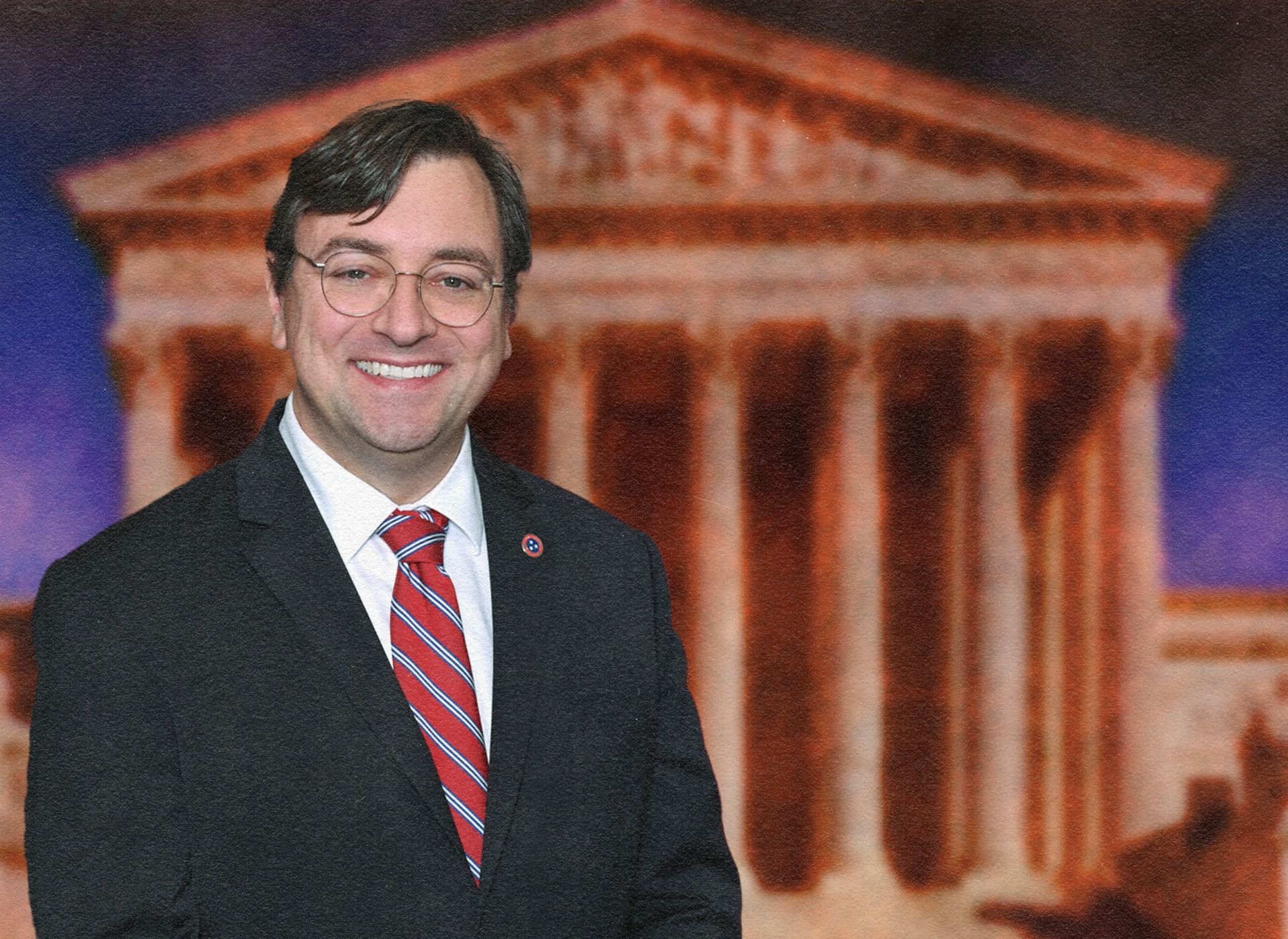 Full newsletter archive...