No. 366: Halloween Costume Guide
⁂ Nashville's Alt-Daily ⁂ Advice · US House · Halloween · All Quiet · Refugees · Much More!
📰 Here's what we're talking about today:
Intro Davis gives one piece of advice.
Nashville Megan looks at the US Congressional and Gubernatorial races on the ballot.
Elsewhere Bart Boutit gives us a comprehensive guide to how to dress for Halloween this year.
And More Our weekly film rundown and event calendar.
Good morning, everyone.
Stop paying attention to election polls.
Onward.
You can follow us on Twitter (@realpamphleteer), Facebook (@realpamphleteer), or Instagram (@realpamphleteer) for additional content.
Also, be sure to check out our podcast. Available wherever you get your podcasts.
Thanks for reading.

↯ ON THE BALLOT: US HOUSE OF REPRESENTATIVES
Early voting is underway here in Davidson county and will continue through November 3rd. General Election day is November 8th and on the ballot we have the governor's race, all nine US House of Representatives seats, all State House of Representatives seats, half of the State Senate seats, and four constitutional amendments.
Below we profile Middle Tennessee candidates running for seats in the U.S. State House of Representatives. Also, make sure to review The Pamphleteer's outline of the four constitutional amendments and the profiles of the Middle Tennessee State House of  Representatives and State Senate candidates before heading to the ballot box.
DISTRICT 5
Andy Ogles (R) will face Heidi Campbell (D), Derrick Brantley (I), Daniel Cooper (I), and Rick Shannon (I) in US Congressional district 5. The incumbent, Jim Cooper (D), is resigning from the position due to redistricting.
Andy Ogles has been touted as Tennessee's most conservative mayor, a position in which he currently serves in Maury County. His support of the American First agenda and his strong stances against pandemic lockdowns, masking, and mandated vaccines have gained him support from right-wing leaders and politicians including both former President Donald Trump and Texas Senator Ted Cruz. His positions have also put a target on his back. He is a pro-2A, pro-life, pro-border wall Republican who advocates for limited government, balancing the federal budget, and cutting off the Department of Education's access to how schoolchildren are taught in school.
Heidi Campbell is the current State Senator in District 20 and has also served as Mayor of the city of Oak Hill. Pro-abortion, pro-governmental transparency, and anti-school vouchers, Campbell has campaigned on wanting to expand Medicaid and introduce stricter gun laws while backing green initiatives, the LGBTQ+ agenda, and fighting against the spread of disinformation such as information regarding the safety of COVID vaccines and leading up to January 6th. Read more about bills Rep. Campbell has been involved with here.
Derrick Brantley is running as an Independent conservative and is a retired Army veteran who was originally inspired to serve his country after the events of 9/11. Brantley describes himself as a Constitutionalist, conservative, pro-2A, against red flag laws, pro-life, against government overreach and debt expansion, and supports term limits.
Daniel Cooper is a former Commissioner of the 5th District and a retired Army veteran. He is an advocate for veterans, believes in fiscal responsibility, and does not affiliate with any party.
Rick Shannon is a veteran, author, father, pastor, and business owner. "I'm running for U.S. Congress because the country is more divided than ever before. Change begins at home, and Middle Tennessee needs someone with our best interests at heart. I can be that voice in Washington, DC and help unite us as one nation again."
DISTRICT 6
Incumbent John Rose (R) will face Randal Cooper (D) in US Congressional district 6.
John Rose has served as a Republican U.S. Representative representing Tennessee's 6th district for the past four years. As a husband, father, farmer, attorney, and small business owner, Representative Rose's life experiences outside of politics have led him to become one of Congress's most conservative members. Rose is pro-life, pro-American jobs, against vaccine mandates for the armed forces, is pro-Trump, and pro-small government. Read more about bills Rep. Rose has been involved with here.
Randal Cooper is a progressive Democrat running for Congress. He is pro-abortion, advocates for universal healthcare, calls for more gun regulations, and supports freedom of religion, speech, and access to free and fair elections.
DISTRICT 7
Incumbent Mark E Green (R) will face Odessa Kelly (D) and Steven J. Hooper (I) in US Congressional district 7.
Mark E Green is a Trump-endorsed Republican Congressman and Army veteran.  During his last assignment in the Army as a flight surgeon, Mark Green came to Tennessee with his family. As a Night Stalker, Green was deployed to both Iraq and Afghanistan during the War on Terror. His most memorable mission was the capture of Saddam Hussein, in which he personally interrogated Hussein for six hours. A proud husband, father, veteran, and Tennessean, Green has represented the 7th U.S. Congressional district of Tennessee for the last two years. Pro-2A, anti-red flag laws, pro-life, pro-small business, and pro-border wall, Green supports small business growth, limited government, and shrinking the national debt. Read more about bills Rep. Green has been involved with here.
Odessa Kelly is a progressive leftist running as an advocate for equitable criminal justice reform, supports the Green New Deal and Medicare for all, is pro-abortion, and proposes increased taxes for the rich.
Steven J. Hooper is running as an Independent candidate in the 7th district.
HEADLINES
POLITICS
DEVELOPMENT

✺ HALLOWEEN COSTUME GUIDE 2022
How to get through this weekend without pissing anyone off • Read Online
Halloween is a time to celebrate mankind's imagination and individualism by transforming into your favorite persona for an evening. Everyone's life experiences inspire their costume. But nowadays, Halloween's sanctity has been muzzled and shackled with "socially acceptable costume parameters", seeking to corral the individual's imagination into acceptable modes of expression. Why should we lend credence to costume mandates from the likes of a bunch of pod-dwelling banshees? Celebration through imitation should be encouraged in these Great States. Your costume, your choice, and anyone who says otherwise can go fill their trick-or-treat bag with toothpaste and apples.
Here are a few ideas to get you started.
TAXPAYER FUNDED TITAN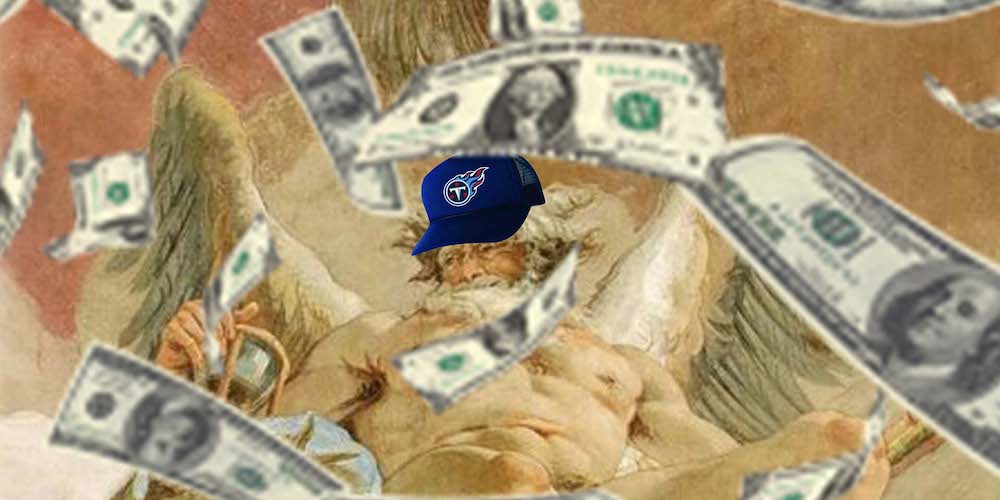 Descending magnanimously from Mount Olympus, the Titans require only a small sales tax sacrifice for their benevolent presence. Their crumbling, and still not fully paid for, Temple of Nissan must be replaced to maintain their gracious presence in our city. This grand new temple will be the largest public subsidy for an NFL stadium in history, and so must surely herald forth Nashville's Golden Age. East Nashville, home to more coffee shops than high school graduates proficient in mathematics, will reap the Titans' bounty of selfies and t-shirt cannons. Dodging the game day worshippers of Dionysus and the colossal traffic that pours from Pirene, they will look to the sacred Titans temple in beholden awe. Garb yourself in your finest glistening toga or jersey while being sure to genially steal from your fellow partygoers. Remember, they're lucky to have you there.
TOM BOMBADIL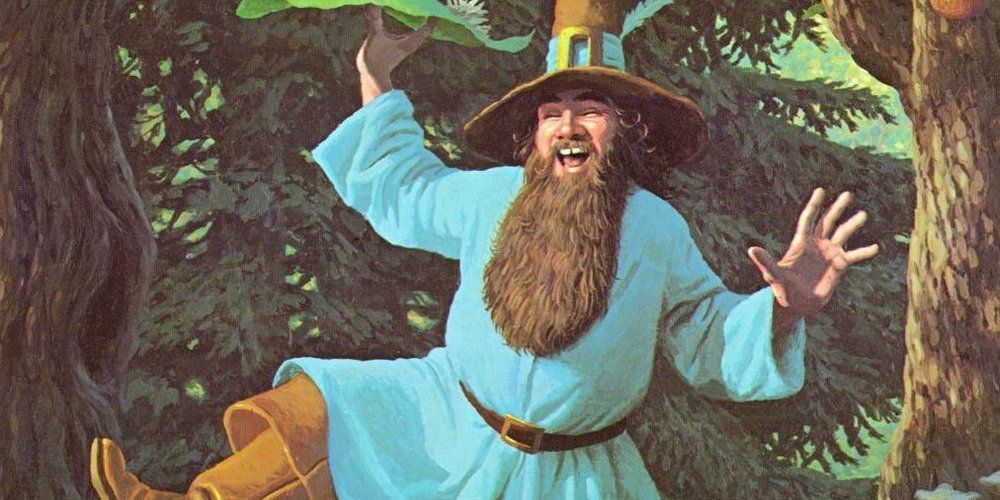 Hey dol! merry dol! ring a dong dillo!
Ring a dong! hop along! Fal lal the willow!
Tom Bom, jolly Tom, Tom Bombadillo!

Tom Bombdail's theme song (pretty much)
Prepare to honor Middle Earth's most merry fellow with a bright blue jacket and yellow boots. Ole Tom Bombadil, from the Withywindle River Valley east of the Shire, communicates only in cheery songs and his lyrics are always fire.
Ole Tom Bombadil, who jollily scolds even Old Willow, lives with his ever-radiant wife Goldberry tucked in a tree house you won't find on Zillow.
Ole Tom Bombadil, cares for Creation and his wife Goldberry and no other thing, modern temptations cannot corrupt him, not even the One Ring.
Now go forth and celebrate nature's bounty, the warmth of fellowship, and the joy of song.*
* Honestly you're gonna need to slam a few drinks to pull this off correctly.
NASHVILLE GULCH BRO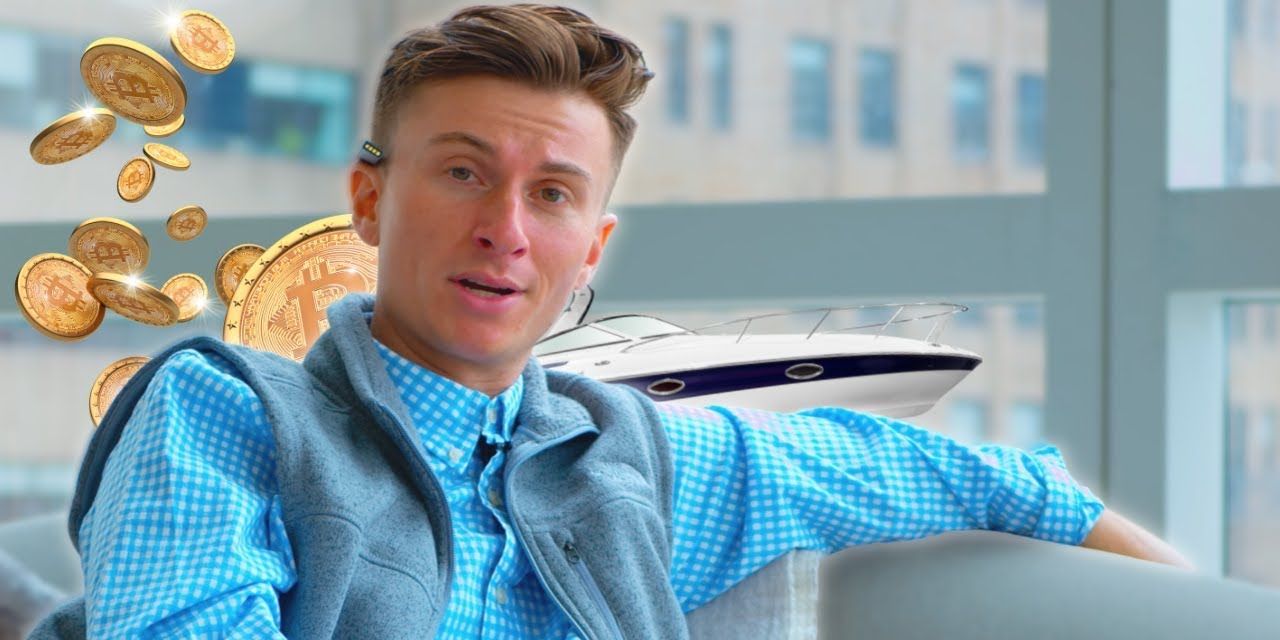 Slick back the hair, fire up the Juul, crack open a hard seltzer, throw on the vest, and slip on the clouds. It's time to be a late 20s, early 30s Nashville Gulch douche bro. Just moved here from L.A. or Chicago? Perfect. Don't forget to mention to the ladies how many times you almost made a fin-tech crypto killing in NYC and show off those epic beach bar pics from Thailand where you went to "recenter and expand your third eye". You'll want to come prepared with a rented Tesla, designer dog, verified Instagram, and monthly Dave Portnoy Essential Bro Box subscription. We'll see you at Bar Louie for the happy, hour but will have to leave later to meet a Hinge date at L.A. Jackson.
Continue reading...
---
𝓧 CHART OF THE DAY: REFUGEES
⚔ MISSIVES ⚔

THINGS TO DO
View our full event calendar here.
🕯 Happy Halloween, dear readers, I hope you all take your costumes as seriously as this writer does. Check out this expansive Nashville Halloween guide.
🍺 The Pamphleteer hosts Bar Hours on the third Thursday of every month (the next meeting is this Thursday, November 18th) at Lucky's 3 Star Bar from 6-8 PM.
👘 The Weaving Splendor exhibit at the Frist presents rarely seen Chinese, Indian, Japanese, Persian, and Turkish textiles drawn from the renowned collection of The Nelson-Atkins Museum of Art. Running until December 31st.
👨🏻‍🌾 Check out the Pamphleteer farmer's market guide.
🎧 There's so much great music in town this week. Listen to the highlights on our Spotify playlist, Pamphleteer's Picks. See ya out there, people.
TONIGHT
🎻 The Cowpokes @ Acme Feed & Seed, 12p, Free, Info
🍀 Live Irish Music @ McNamara's Irish Pub, 6p, Free, Info
🎸 Kelly's Heroes @ Robert's Western World, 6:30p, Free, Info
🏎 All American 400 Race @ The Fairgrounds, 6:30p, $12, Info
🎻 Mozart & Tchaikovsky@ Schermerhorn, 8p, $25+, Info
🎺 Jazz Jam w/ Sweet Megg @ Dee's Lounge, 9p, Free, Info
✺ WEEKLY FILM RUNDOWN: 10/27-11/3
The latest releases and special screenings hitting Music City this weekend
Essential Arthouse Neo-Noir
Decision to Leave South Korean genre maestro Park Chan-wook (Oldboy, The Little Drummer Girl) returns to feature films with this police procedural about a detective investigating the case of a climber who plummeted to his death from a mountain peak. Earning accolades for its sumptuous imagery as well as numerous comparisons to Hitchcock's Vertigo, the film more than warrants an evening trip to the theater and the type of post-screening lobby conversation movies rarely earn anymore.
Now playing at the Belcourt.
Halloween Best Bet
Dawn of the Dead 3-D George A. Romero's 1978 horror magnum opus returns to the big screen in 3-D in all its satirical dada glory. Extra points for seeing it at a mall multiplex.
Now playing at all Regal locations.
Not Quite Candy Corn
Prey for the Devil Any movie marketed as a feminist possession tale about a nun vanquishing demons that lures critics in only to leave them seething over its pro-church stance gets our matinee money this Halloween weekend.
Now playing in theatres.
Looking Backward
Till Emmett Till's mother (Danielle Deadwyler) seeks justice for her son in this middlebrow prestige pic that flogs white liberals for their perpetual sins and shows minority filmmakers they can only gain acclaim by reveling in victimhood. Watch as the film garners minimal box office and a couple of cursory Oscar nods like Selma and Harriet before it on the way to its final resting place in the "Black Voices" category on Hulu every February and Juneteenth.
Now playing in theatres.
Living History
Call Jane Elizabeth Banks plays a housewife who joins an underground network of women risking their lives providing abortions in a pre-Roe world. The cornerstone of every soyboy's weekend plan to bang that girl on Bumble with the "Vaccinated" frame around her profile pic and pronouns in her bio.
Now playing at AMC Thoroughbred 20 and all Regal locations.

RECENT ARTICLES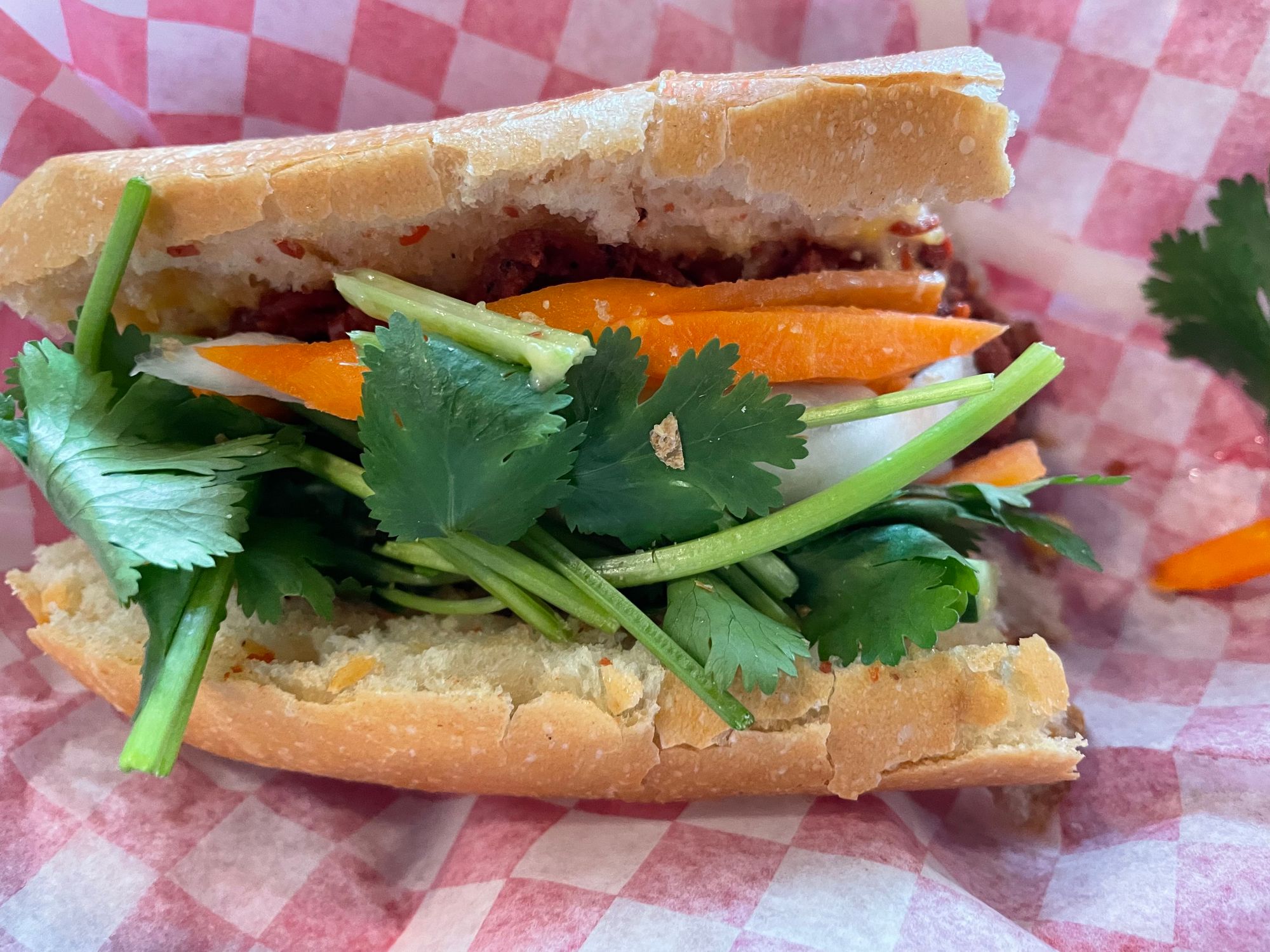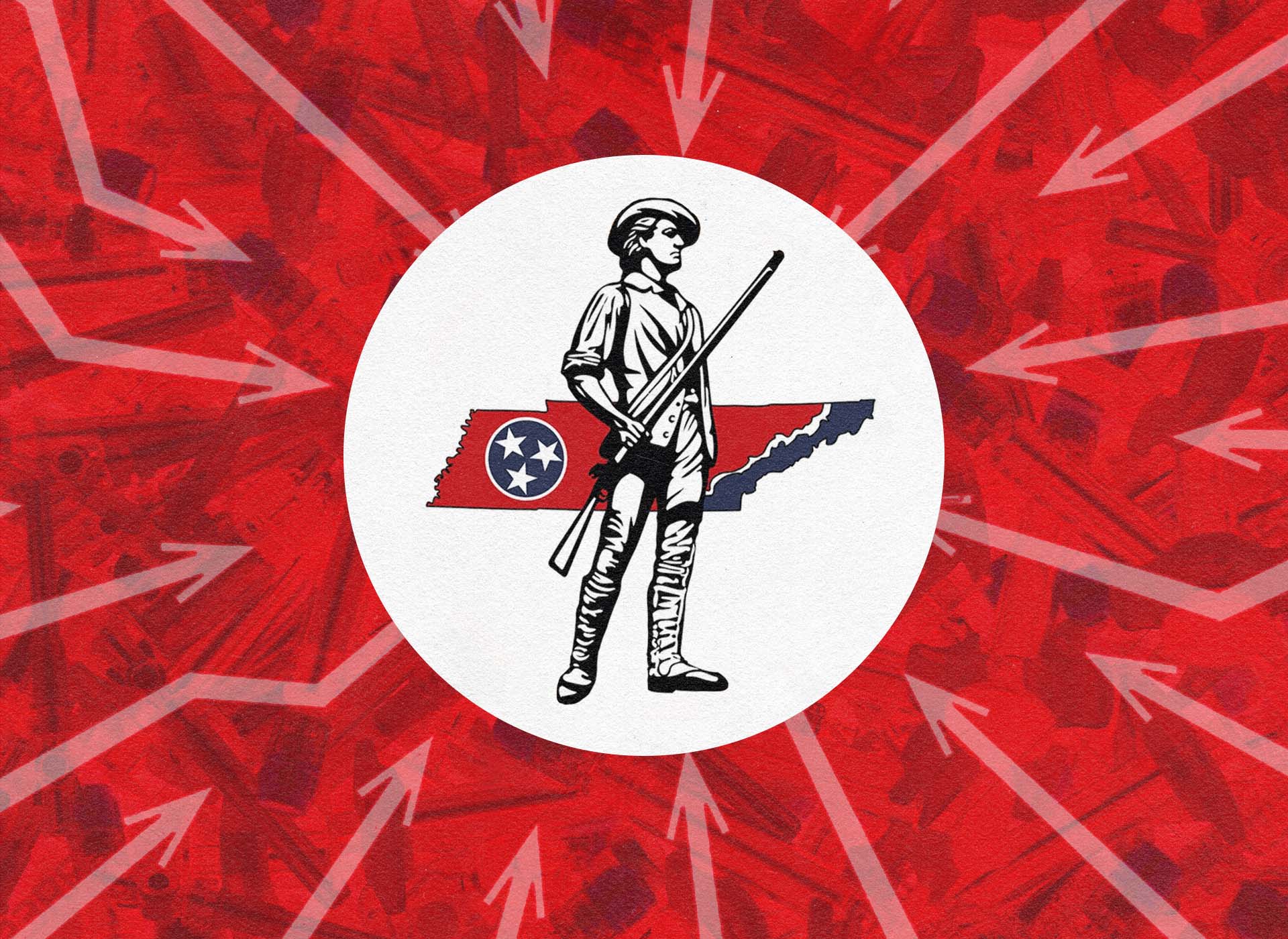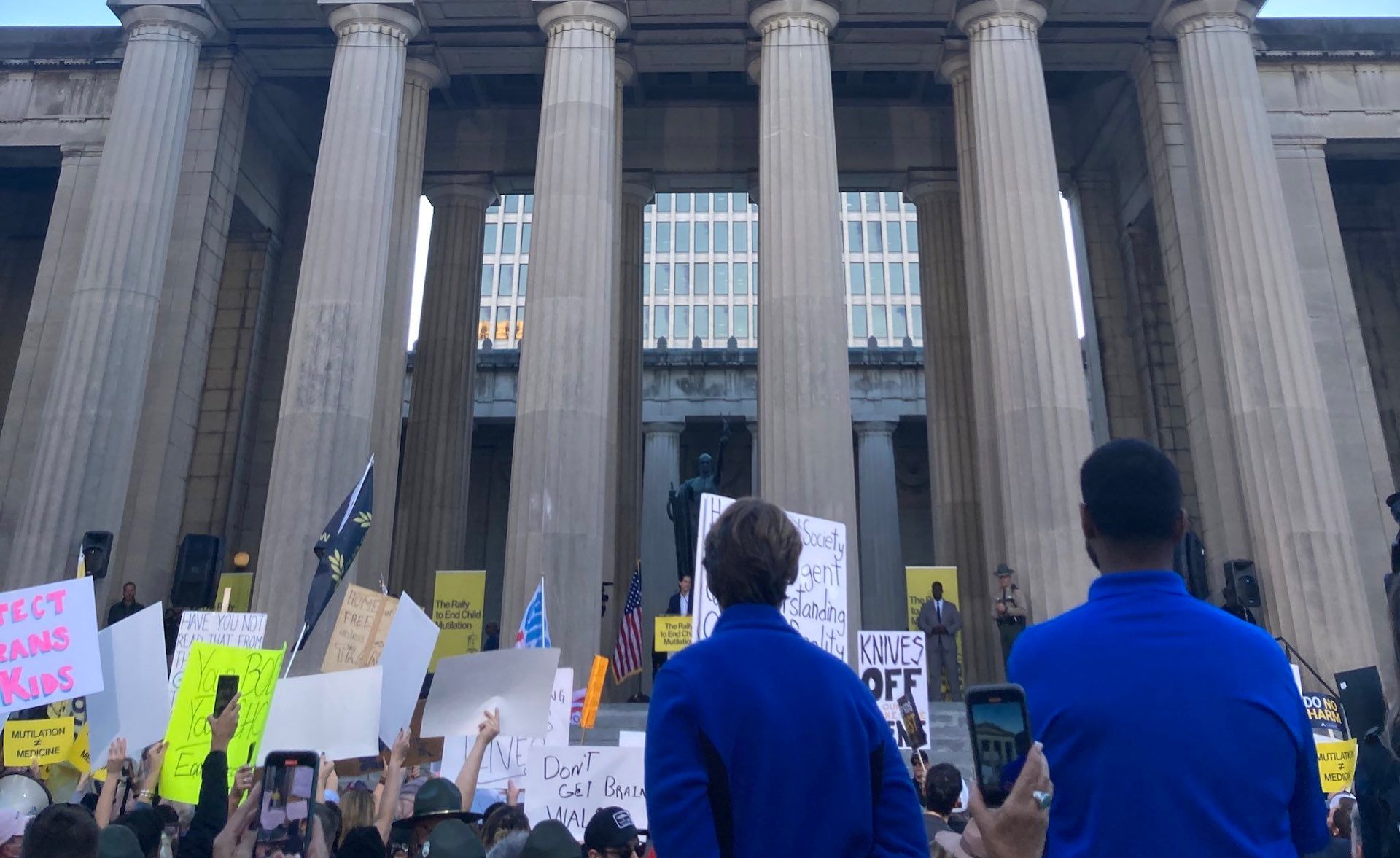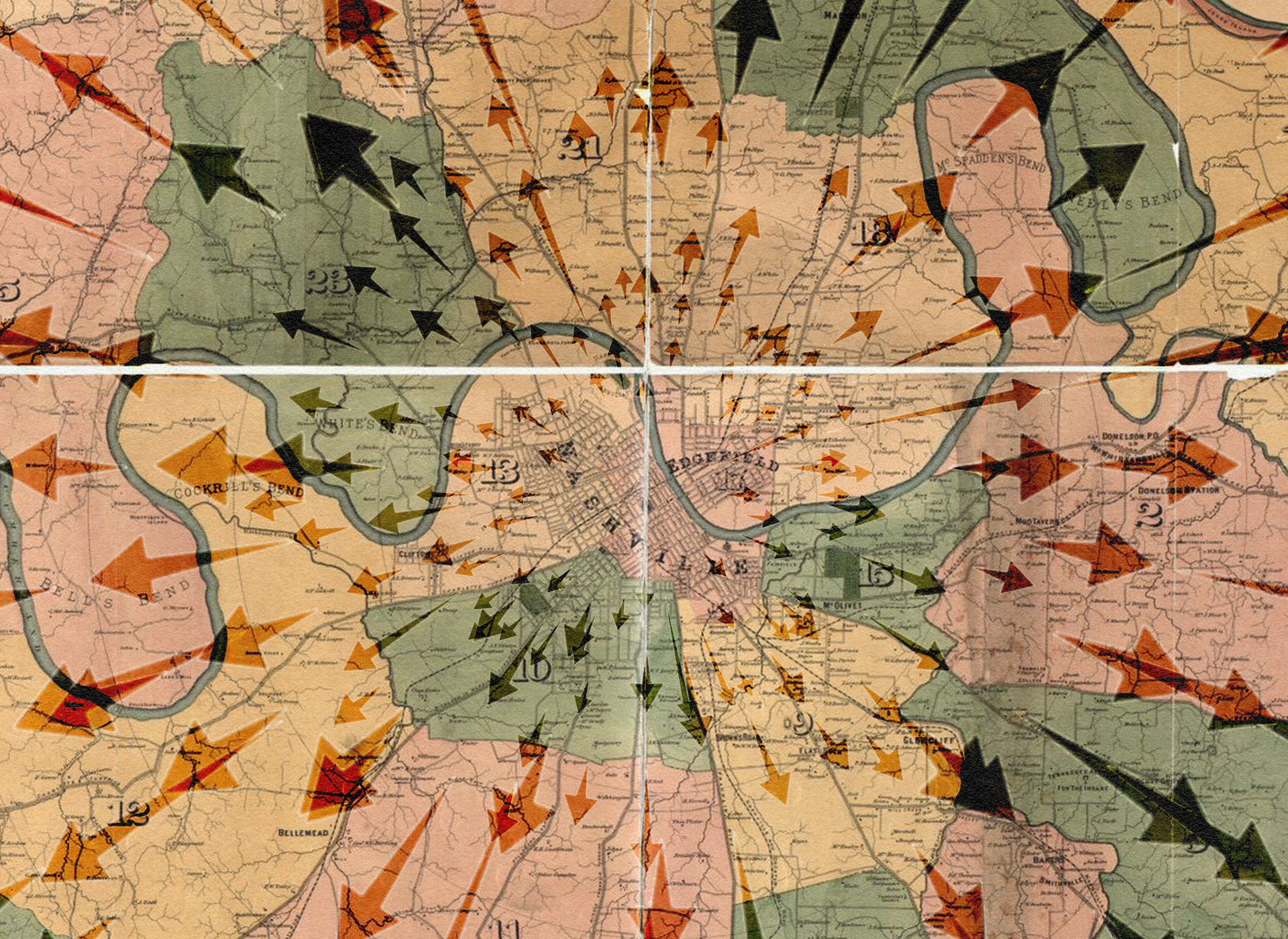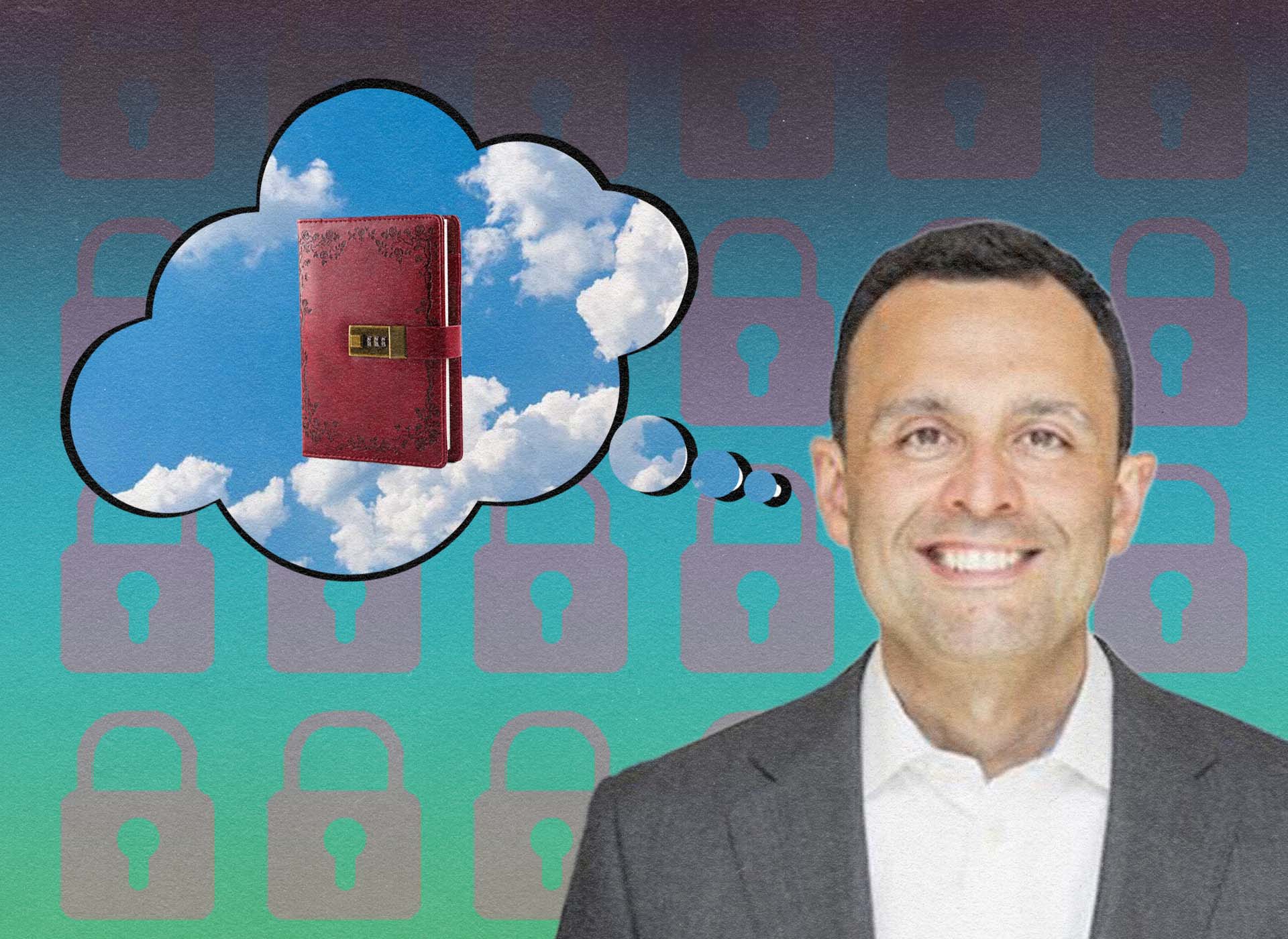 Around the Web
Ed West pens an excellent essay that puts high housing prices at the root of many of modern society's ills:
The restraint of housing supply also means that most economic growth in the West is going to landowners, which is linked to another growing problem — political radicalism. Most high-income countries now have a problem with large numbers of disaffected younger people turning to more extreme politics: in the English-speaking world these tend to be on the left, while in much of continental Europe they are on the right, but the common thread is the unaffordability of housing.
Political extremism is linked to housing costs because one of the biggest forces pushing people toward moderation is marriage and parenthood. Young men with no hope of settling down with a family have historically been a source of instability in various societies, from the Vikings to the "bare branches" of medieval China to modern-day "involuntary celibates," or incels.
Source: House prices and the slow death of city life
Ed West, 28 October 2022, Read Online
You May Also Like
Words of Wisdom
"The sun, moon, stars, firmament, the sea and the earth have their fixed course, and if ever they do diverge from their regular course, they always correct themselves again; may Cortes, in his love of power, take this as a precept."

Bernal Díaz del Castillo
Today's newsletter is brought to you by Megan Podsiedlik (Nashville), Edward Landstreet (Local Noise), and Davis Hunt (everything else).