No. 381: Stepping Out
⁂ Nashville's Alt-Daily ⁂ Bar Hours · Machine Falls · New Bills · Metallica · Much More!
📰 Here's what we're talking about today:
Intro Davis sends you off to Thanksgiving.
Nashville Megan previews some bills on the general assembly's docket.
And More Metallica playing in front of 1.6 million Russians after the Berlin Wall fell.
Good morning, everyone.
Last night was the final Bar Hours of the year. Thanks to everyone who came out last night and at any point during the year. Bar Hours started as something of a lark just to see who would show up and remains one of the more interesting things we do in my opinion (though I am biased obviously). Every week turns out a new and interesting reader and/or local character. Last night was no different. I can't get into specifics because it's a "you just had to be there" kind of thing.
Due to Thanksgiving activities, we'll be putting out an abbreviated newsletter early in the week and taking the second half of the week off. We'll be back in full force on Monday, November 28th.
Until then, stay warm and do at least one thing that makes you uncomfortable. For my part, I'm going to go swimming at Machine Falls this weekend.
Onward.
You can follow us on Twitter (@realpamphleteer), Facebook (@realpamphleteer), or Instagram (@realpamphleteer) for additional content. Also, be sure to check out our podcast.
If you like what we do here, please consider donating.
Thanks for reading.

❍ MORE BILLS FOR THE NEW YEAR
A few more bills were filed for 2023's general assembly, including a transgender surgery bill, which will compete with the one filed by Leader Lamberth and Leader Johnson last week. Below we'll take a look at the new bills and outline what we expect to see come out of the legislature.
NEWLY FILED BILLS
Though the majority leaders of both the Senate and House filed coordinated bills addressing transitional surgeries and medical treatments for minors, Senator Bowling (R–16) filed his own legislation addressing those same issues on Tuesday. Bowling's bill, called the "Youth Health Protection Act", similarly prohibits of medical procedures that alter the sex of a minor; however, there are a few key differences:
Minor is defined as 18 years of age or the "completion of Tanner stage 5 development."
The bill references specific surgeries and medications, including puberty blockers and hormone therapy. Penalties set for violations of this law include revocation of licensure and a civil penalty of up to $1,000.
This bill does not outlaw giving or receiving counseling regarding gender identity.
The bill also protects a parent's right to withhold consent for "gender-affirming care." State and local funding cannot go "directly or indirectly, for the performance of or in furtherance of gender transition procedures or to support the administration of a governmental health plan or government-offered insurance policy offering gender transition procedures."
A provision protecting whistleblowers was added.
Also on the docket for 2023 is a house bill filed by Rep. Cepicky (R-64) which expands on the terms used in the current legislation regarding the penalty for assaulting first responders and nurses. The new language would include all "healthcare professionals." In 2021, the penalty for harming a nurse was changed to a Class A misdemeanor and included a mandatory fine of $5,000 along with a minimum jail sentence of 30 days. The penalty for aggravated assault on a nurse is a Class C felony and includes a mandatory fine of $15,000 along with a 90-day minimum jail sentence. Cepicky's bill would widen these penalties to anyone who assaults a healthcare worker.
WHAT TO LOOK FOR
Chatter before session always includes a wishlist of legislation Tennesseans hope to see during assembly. Just because it's on the wishlist doesn't mean we'll see it, but a bill limiting the size of the city council is anticipated by both sides of the aisle. As you may recall, Tennessee Speaker of the House Cameron Sexton told Axios that his colleagues have discussed legislation aimed at reducing the size of Nashville's council. Trusted sources have also corroborated this, revealing to us that the potential bill could reduce all city councils in Tennessee to 20 members. (We went over what to glean from such legislation in a past article.)
Other areas we predict to see legislation:
Election Integrity
Abortion
Criminal Justice Reform
Judicial Activism
Medicare/Medicaid
An increase in infrastructure funding included in the budget.
HEADLINES
POLITICS
DEVELOPMENT
Timberlake-backed golf venture buys in Whites Creek (Post)
Status unclear for future Vanderbilt chancellor's residence (Post)

𝓧 CHART OF THE DAY: SANCTIONS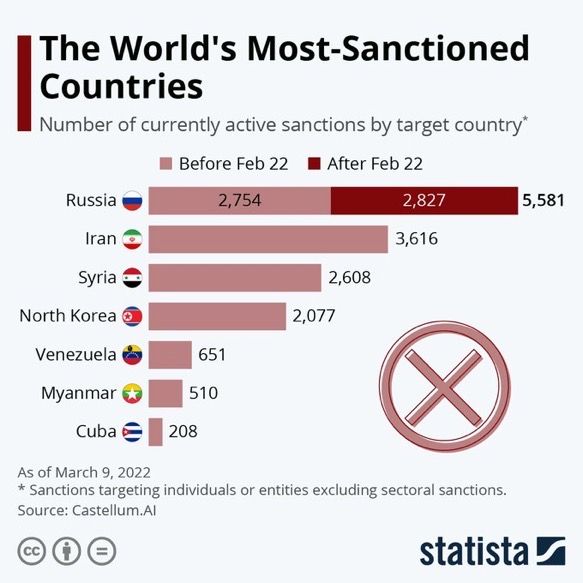 ⚔ MISSIVES ⚔
🏛 House Speaker Nancy Pelosi said she won't seek to remain Democratic leader, ending a two-decade run as one of the nation's most powerful political figures after her party lost control of the House in the midterms.
🇺🇦 President Biden pushed back on claims by Ukrainian President Volodymyr Zelensky that a missile that killed two people in Poland this week wasn't fired from Ukraine. To be clear, Zelensky is lying in order to draw the US into a hot war with Russia.
💸 The Biden administration on Thursday released new guidelines that will make it easier for economically distressed student loan borrowers to discharge their student debt in bankruptcy proceedings.
🤡 FTX suffered a "complete failure of corporate controls" that culminated in an "unprecedented debacle," its new chief executive officer said Thursday. The filing paints a vivid picture of the chaos that characterized the cryptocurrency company's finances.
📀 The Massachusetts Department of Public Health (DPH) is facing a class-action lawsuit for allegedly using Google technology to covertly install tracking apps on over one million Android phones as part of the state government's efforts to slow the spread of COVID-19 through contact tracing.
🇰🇵 North Korea fired an intercontinental ballistic missile that landed near Japanese waters Friday in its second major weapons test this month that showed a potential ability to launch nuclear strikes on all of the U.S. mainland.

THINGS TO DO
View the full calendar here.
🍺 The Pamphleteer hosts Bar Hours on the third Thursday of every month (the next meeting is this Thursday, November 17th) at Lucky's 3 Star Bar from 6-8 PM.
👨🏻‍🌾 Check out the Pamphleteer farmer's market guide.
🎧 Listen to the Pamphleteer's Picks on Spotify, the playlist of our favorite music in town each week.
TONIGHT
🎻 The Cowpokes @ Acme Feed & Seed, 12p, Free, Info
🍀 Live Irish Music @ McNamara's Irish Pub, 6p, Free, Info
🎸 Kelly's Heroes @ Robert's Western World, 6:30p, Free, Info
🐺 The Never Ending Story @ Full Moon Cineplex, 7p, $8, Info
🎻 Beethoven's Pastoral Symphony @ Schermerhorn, 7p, $26, Info
🎙 Courtney Marie Andrews @ Basement East, 8p, $20, Info
🎺 Trombone Shorty @ Ryman, 8p, $29.50, Info
💥 Second Spirit & Last Gasp @ Basement, 9p, $10, Info
+ Hardcore
✹ WEEKLY FILM RUNDOWN: 11/17-11/22
The latest releases and special screenings hitting Music City this weekend.
FEEL-BAD HOLIDAY POSTURING
She Said Nothing says pre-Thanksgiving weekend like the tale of two brave female journalists (Zoe Kazan and Carey Mulligan) who took down Harvey Weinstein. Revel in all #MeToo glory now brought to you by the same media conglomerate that first spiked Ronan Farrow's original  Weinstein scoop in fall 2017. Who needs integrity when Oscar glory is on the line?
Now playing in theatres.
INEVITABLE INDIE DISAPPOINTMENT
The Menu What could go wrong with a horror-tinged foodie satire featuring Ralph Fiennes as a celebrity chef luring elites to his island oasis for a schadenfreude-filled massacre? Bernie Bro Adam McKay in the producer's seat bringing all the nuance of last year's apocalyptic disaster Don't Look Up to what could have been a brilliant effort in better hands.
Now playing in theatres.
DUBIOUS ENVIRO DOC
All That Breathes Two New Delhi men dedicate their lives to saving the city's black kite population after pollution and ambivalent residents have led to the bird of prey's downfall. Its Sundance pedigree has us on santimony alert, but its imagery and personal focus may make it an appealing offering this weekend.
Now playing at the Belcourt.
SUICIDE BOMBER SCHMALTZ
You Resemble Me Neocolonialism and faulty social services lead to ISIS radicalization in this tale of separated sisters that culminates with the 2015 Paris terror attacks. You'll need some L'Occitane moisturizer for all that browbeating.
Now playing at AMC Thoroughbred 20.
SPIELBERGMANIA!
The Fabelmans +6: The Fated Family Visions of Steven Spielberg Celebrate next week's release of the master director's autobiographical opus, The Fabelmans, with The Belcourt's retrospective of the director's greatest films about daddy issues. Blockbusters Close Encounters of the Third Kind, E.T., and Catch Me If You Can share equal billing with quiet masterpieces Empire of the Sun and The Sugarland Express. But the true showpony of this embarrassment of riches is A.I.: Artificial Intelligence—our pick for Spielberg's best movie and essential cinema we can't wait to see on the big screen.
Playing through December 11 at The Belcourt.

RECENT ARTICLES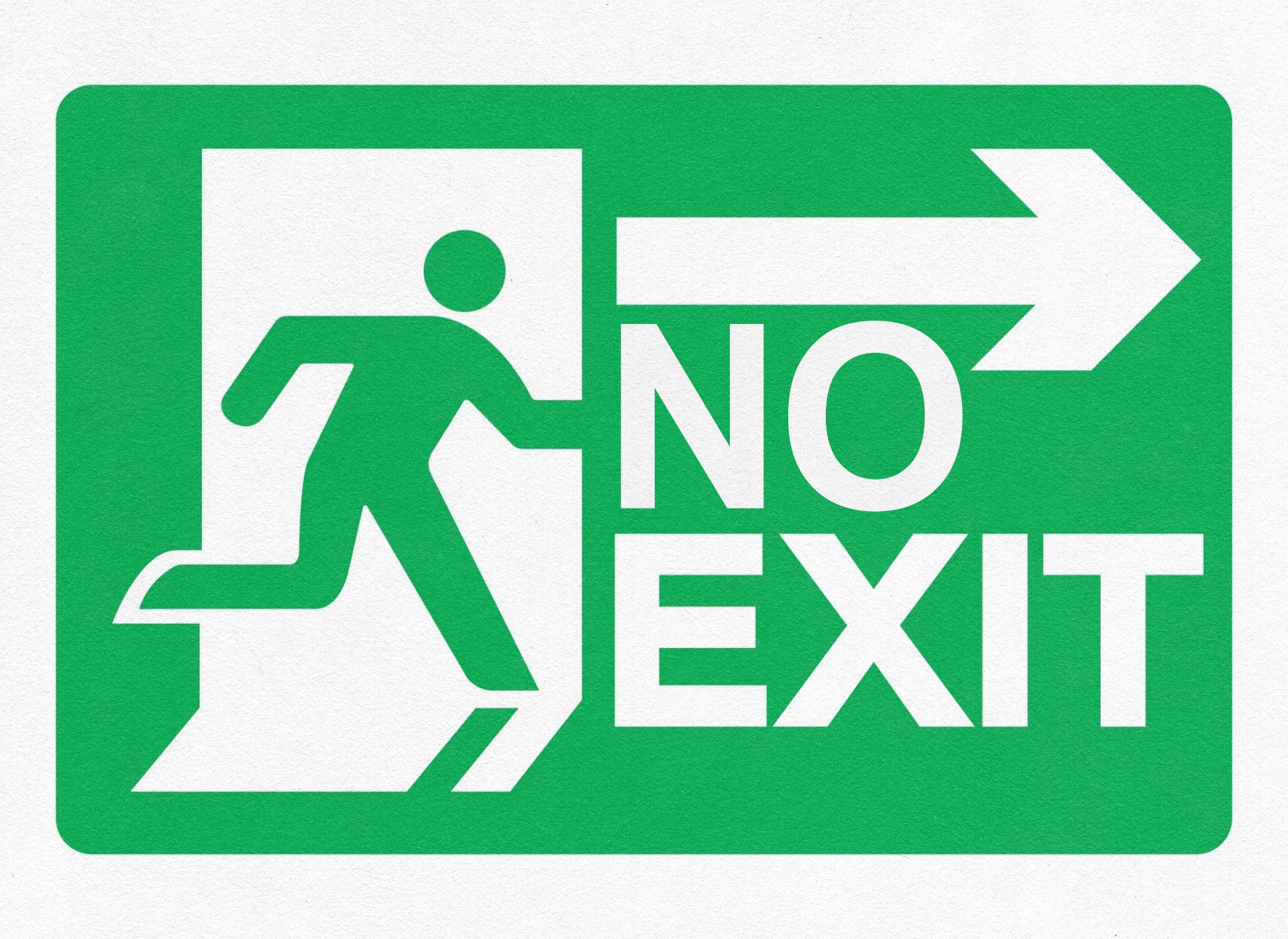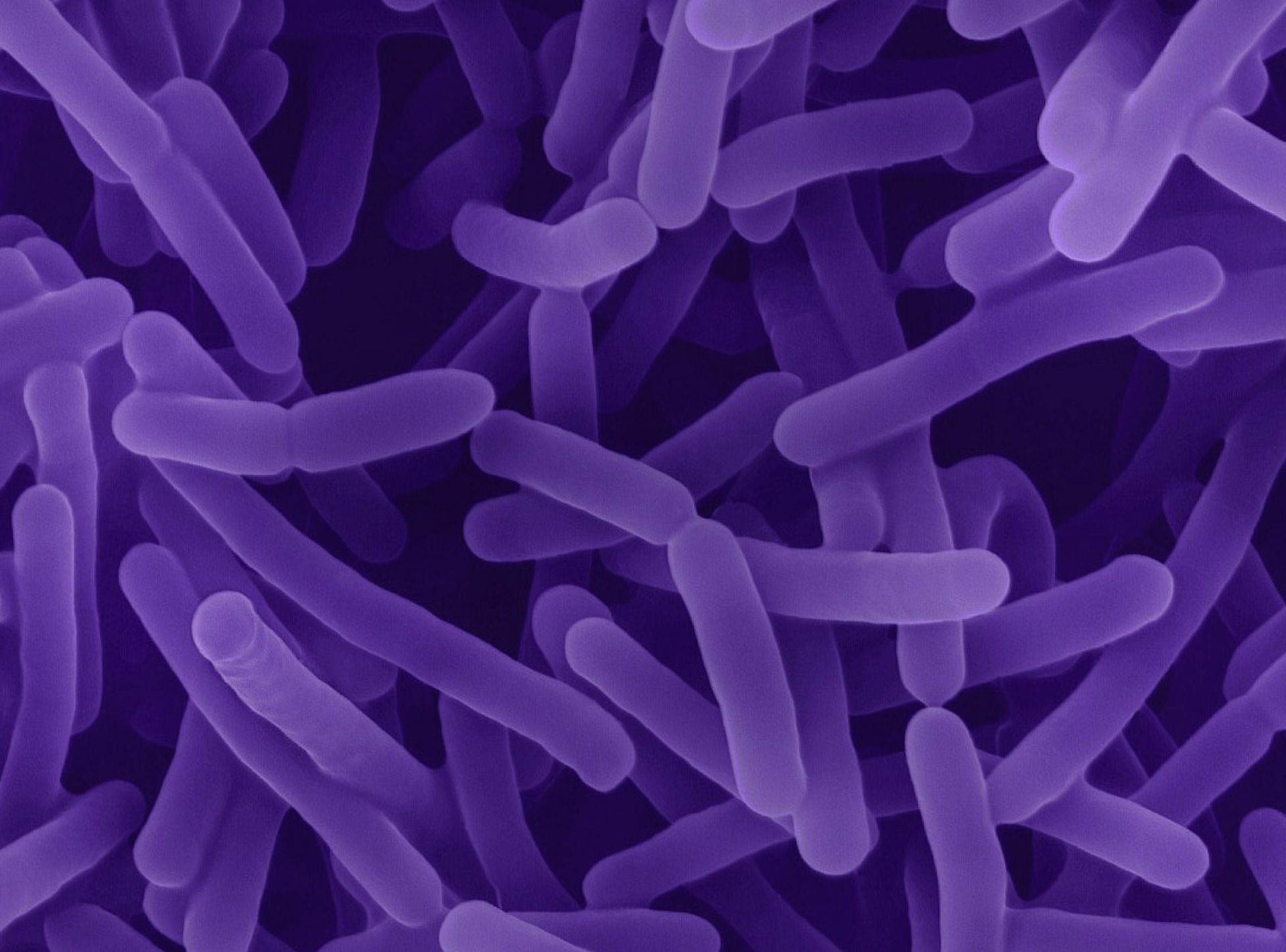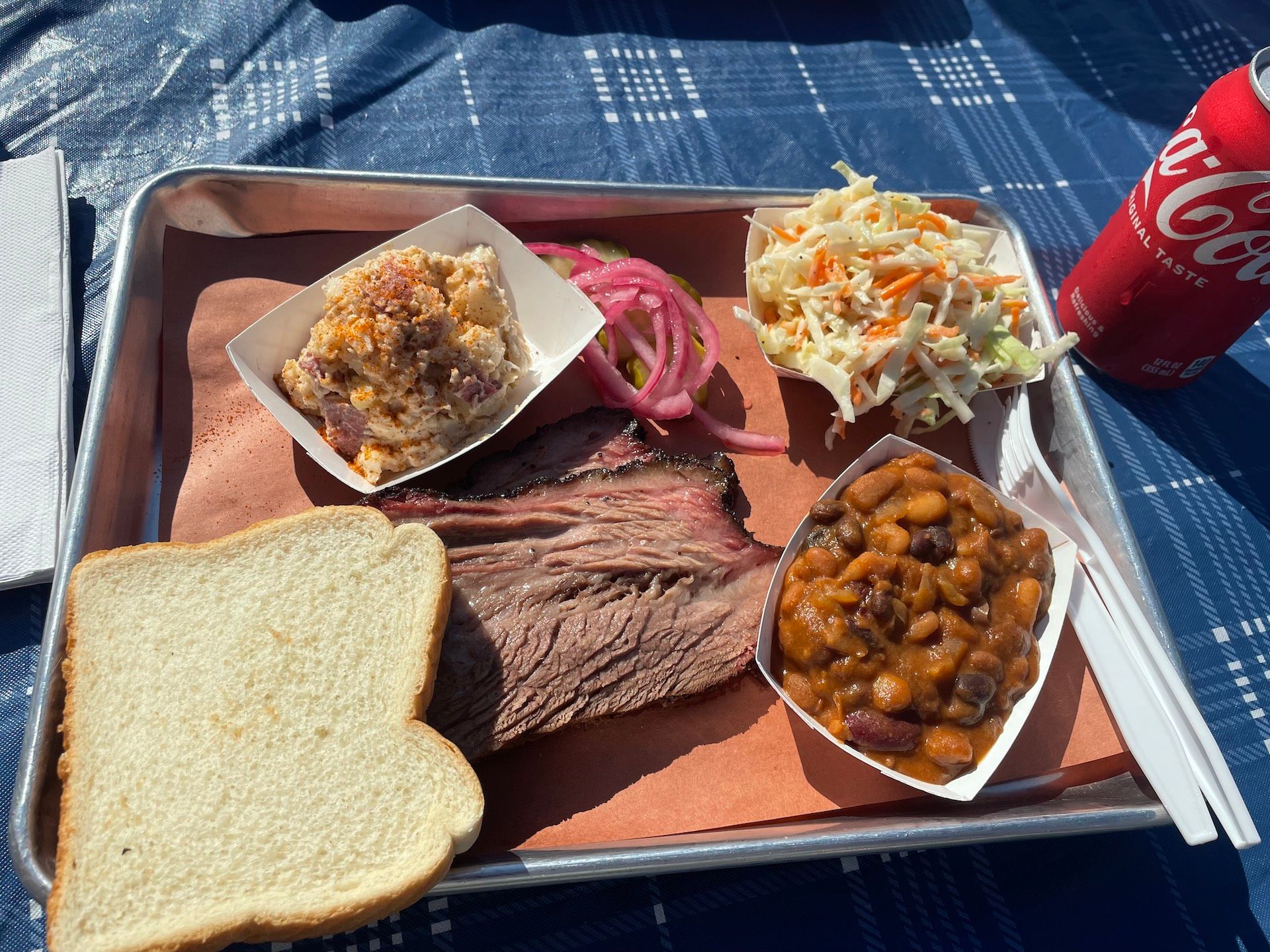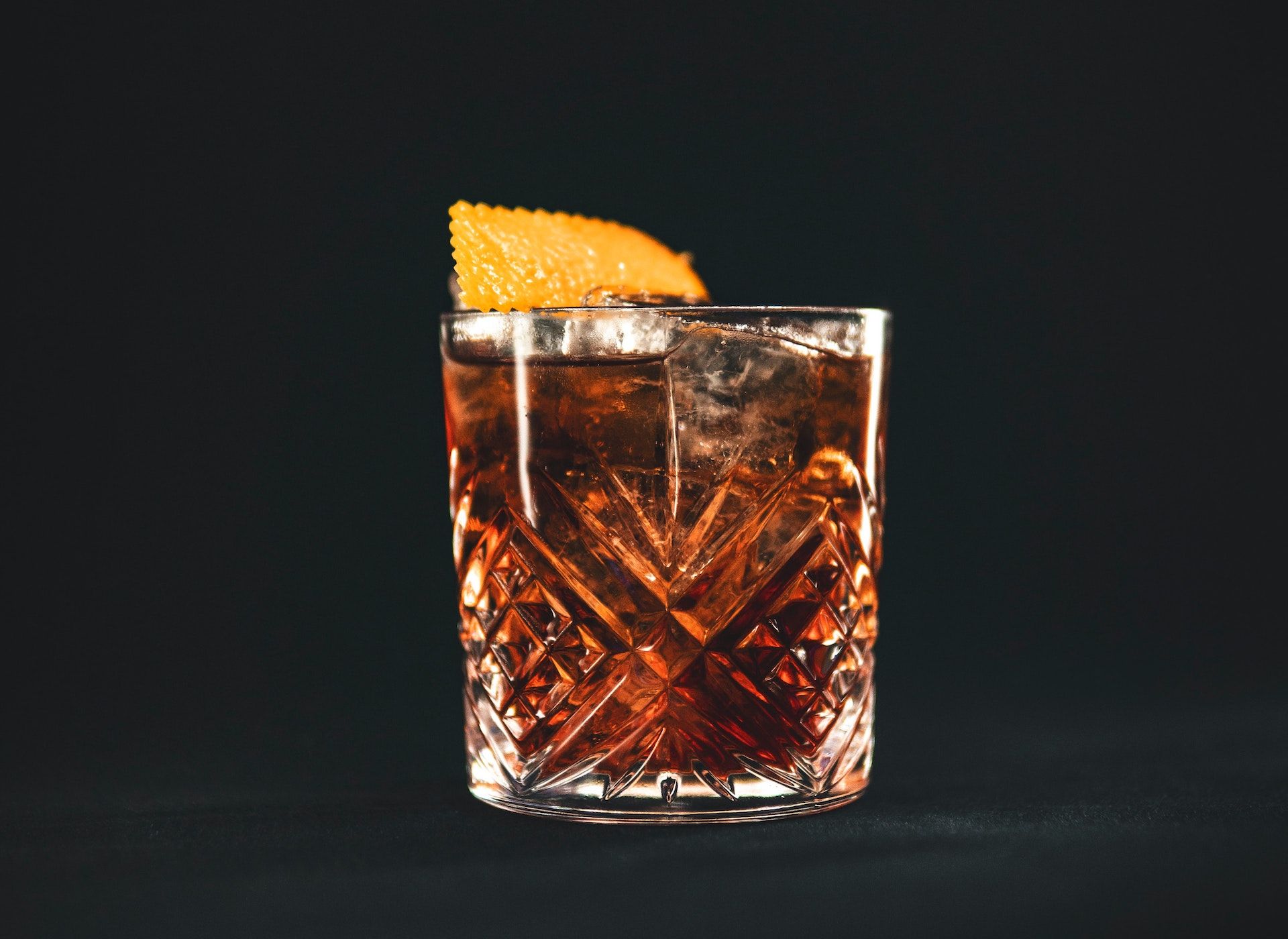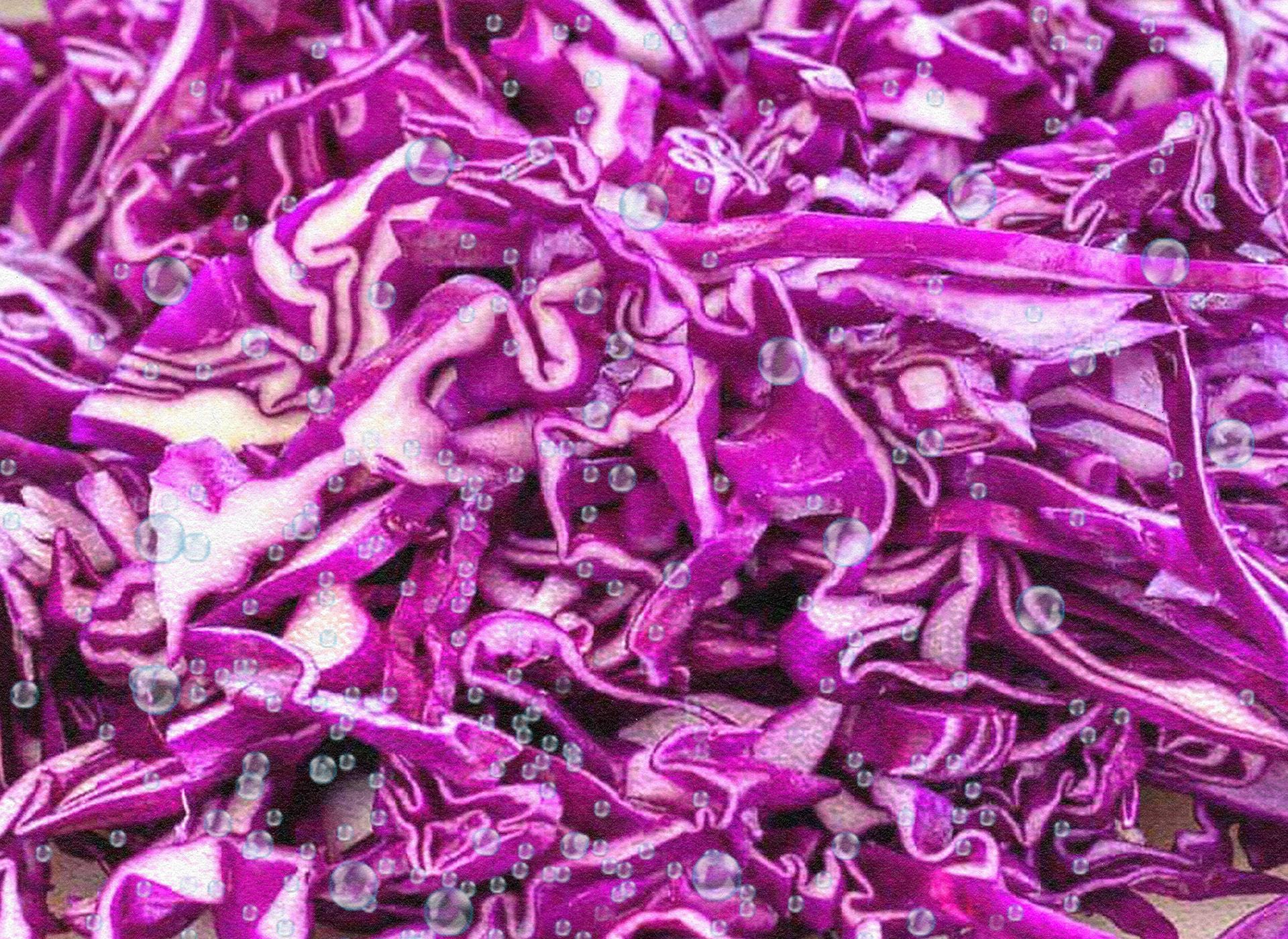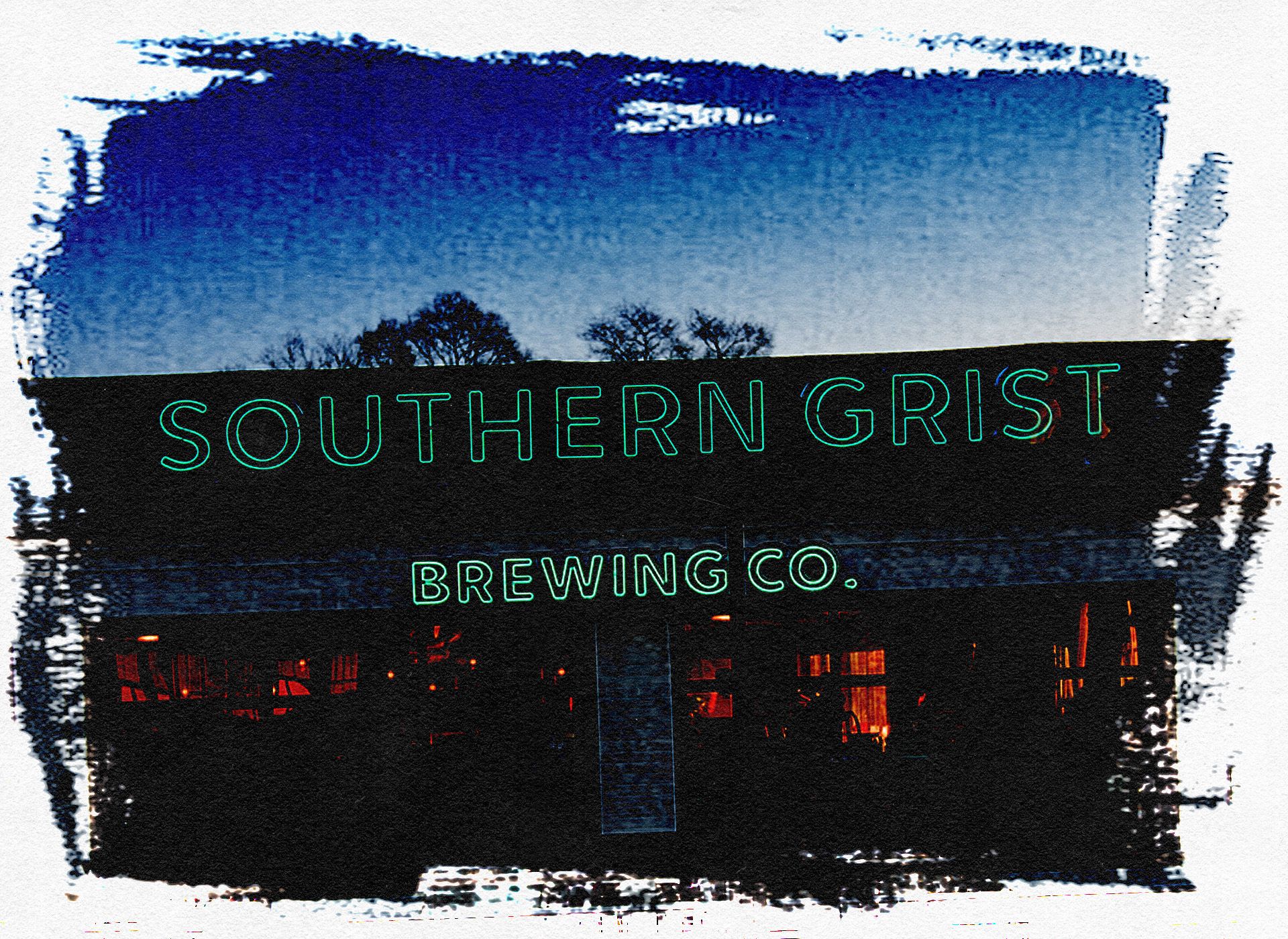 Around the Web
❒ Last Portal to the Old Weird America The Last Waltz opens a door to a particular era of American culture and music—for any who care to enter it on its own terms.
You May Also Like
Words of Wisdom
"Nobody wants to hear Metallica at lunchtime."

Michael Fassbender
Today's newsletter is brought to you by Megan Podsiedlik (Nashville), Edward Landstreet (Local Noise), and Davis Hunt (everything else).