No. 392: Pamphleteer Christmas Gift Guide
⁂ Nashville's Alt-Daily ⁂ Trust & Safety · Titans Stadium · Gift Guide · Citizen Kane · Much More!
📰 Here's what we're talking about today:
Intro Davis talks about documentarian Adam Curtis.
Nashville Megan lets you know that if someone tells you they understand the stadium deal then they are lying.
Elsewhere The Pamphleteer's official Christmas Gift Guide.
And More A fantastic essay in "Around the Web" on the history of sexual politics in the US following WWII.
Good morning, everyone.
Elon Musk has carried out his takeover and deconstruction of Twitter with unhurried precision. Just yesterday, news hit the press that Musk had dissolved Twitter's Trust and Safety Council.
According to the now-deleted info page, the Twitter Trust and Safety Council was a group of independent expert organizations from around the world. Before their dissolution, they "advocate[d] for safety" and advised Twitter employees as they developed their  "products, programs, and rules."
In other words, the council was the phalanx that advocated for many of Twitter's decisions around censorship and, say, comfortably aloof from Twitter itself, which shielded them from any responsibility for decisions deemed unpopular.
Increasingly, this is how authority in the United States of America works: vast, layered bureaucracies overlapping with a patchwork of institutions that are all aligned ideologically. Decisions to censor this or that person are so buried in the depths of this network that it's often difficult to place blame or assign responsibility for the decisions.
Members of the Trust and Safety Council included the ADL, GLAAD, and a whole host of other organizations whose sole purpose seems to be to modify and adjudicate citizens' speech.
Adam Curtis has been exploring how censorship and propaganda work in the Western world for going on forty years now. Since the '80s, BBC has aired Curtis' films, which probe the folly of Western elites' attempts to impose their will on the people– especially the efforts of Americans. His documentaries are so clearheaded in laying plain how elites utilize technology and media to "manufacture consent" that I'm surprised they have not been banned yet.
Of particular importance to Curtis' films is the role of the media in molding our perception of the world. HyperNormalisation, for example, details the entirely manufactured efforts of American leaders to create simplified narratives of good and evil in order to justify foreign entanglements to the public throughout the Cold War. One critic describes the thread linking all of Curtis' work as follows:
If there has been a theme in Curtis's work ... it has been to look at how different elites have tried to impose an ideology on their times, and the tragicomic consequences of those attempts.
Earlier in his career, Curtis produced a four-part series called The Century of the Self (available for free on YouTube), which probes and examines the efforts of the US government to control its citizens on a psychological level. Motivated in part by the work of Sigmund Freud and canonized by men like Theodor Adorno, the belief that people were irrational and shouldn't be left to their own devices was very popular. More than anything, you learn how efforts founded on this view of people failed resoundingly (and more often than not with disastrous results).
At the center of this drama is Edward Bernays, inventor of the field we now call public relations. Bernays had preternatural insight into crowd dynamics and how people would respond to various signs and signals. He utilized this knowledge to, for example, sell cigarettes to women by making them appear socially acceptable through advertisements and, well, public relations.
Well worth a watch.
Onward.
You can follow us on Twitter (@realpamphleteer), Facebook (@realpamphleteer), or Instagram (@realpamphleteer) for additional content. Also, be sure to check out our podcast.
If you like what we do here, please consider donating.
Thanks for reading.

✠ ANYONE WHO SAYS THEY UNDERSTAND THE STADIUM DEAL IS LYING
Last night was the final public comment meeting scheduled by the East Bank Stadium Committee. Over the course of the last few weeks, hordes of people have shown up to the five county-wide meetings to share their thoughts on Metro's newest development schemes. Despite support from beloved figures and institutions such as Garth Brooks and Tennessee State University, not everyone is on board with the new stadium-- a quick glance at the numbers bears this out:
Explicitly against the new stadium: 41
Explicitly in support of the new stadium: 53
Undecided: 22
Other (i.e.made public comments about the effect on the community): 32
PROJECTIONS: N/A
As the meetings progressed, unanswered questions have left both the public and the council asking for more information. Bob Mendes, chair of the East Bank Stadium Committee and council member at-large, is evidently fed up with the lack of transparency from the mayor's office. Over the weekend, he posted a list of unanswered questions regarding the new stadium term sheet on his blog. (Hint: it's lengthy.)
The list includes questions about, well, everything: the projections for how much the public tax collection zones and agreements will accrue; how much PSLs and other Titans-related money captures will contribute; how much of remaining revenue from tax dollars will be available to maintain the infrastructure surrounding the stadium. Mendes' frustration is understandable:  the term sheet for the new stadium build is set to be voted on during next week's council meeting, and the mayor's office has yet to address basic concerns.
LOOMING QUESTIONS
It isn't just Mendes who has unanswered questions. There has been a growing sense of public distrust surrounding the new stadium deal due to the unexplained sense of urgency coming from both the Mayor's office and Titan's ownership to push this deal through. During each of the five meetings, a handful of the same old concerns were expressed, and as of this writing, have yet to be addressed. The biggest cause for confusion seems to be an alternative renovation option (or lack thereof). New information has made the comparison a bit clearer, but not much. Here's what has been reported by the Council's committee:
On the renovation:
Though not exactly comparable, the committee looked into the biggest stadium renovations. They all landed between $500-600 million.
A Sports Authority presentation projects the ideal renovation project cost: $945 million just for the renovation + $894 million for maintenance = $1.839 billion total Metro obligation.
This total does not include the $293 million minimum amount due because of unpaid Metro obligations under the current lease agreement (this number is from five years ago and the committee members agree the current dollar amount is probably much higher).
On new stadium construction cost, tax capture:
New stadium cost = $1.9-$2.2 billion, not including maintenance.
Financial projection from the city for tax capture areas? About $2.9 billion over 30 years.
Amount of money needed for maintenance according to the city? $1.3 billion to cover the bonds the city is responsible for. (This, apparently, means there will be a substantial amount of excess revenue captured from measures like the hotel tax and the 130-acre sales tax capture zone.)
The terms sheet (not currently passed and, even if passed, non-binding) for the new stadium deal includes an agreement where the Titans will forgive money owed by Metro in the current lease agreement. It also outlines that the Titans will give back the rights to develop the surrounding areas (read:  where the parking lots are) to Metro. (The Titans have had the right to develop around the current stadium for decades, but never took the opportunity to do so.)
THINGS LAWYERS KEEP ADDRESSING
Lawyers' most common concern seems to be the language in the term sheet, which obligates Metro to maintain the stadium at "first class" condition. It's been a struggle for the committee to nail down exactly what "first class" condition means, but during last night's meeting, Mendes attempted to explain the definitions they've received so far. Basically, this stipulation means that the conditions don't have to be comparable to the nicest stadiums, but can't be substandard or comparable to the worst stadiums. Who decides what the standard actually will be? Nobody knows. Still.
Here's how the "first class" stadium will be paid for (as of current terms):
$500 million in bonds from the state
$760 million in bonds issued by the Metro Sports Authority
$860 million investment promised by Titans ownership (including PSL sales)
$30 million in bonds owed on Nissan Stadium paid by Tennessee Titans
$32 million of outstanding bills owed by the city for construction and maintenance performed on Nissan Stadium waived by the Titans
1 percent increase in hotel/motel tax to go towards stadium plus
A $2.50 room occupancy fee
50 percent of sales tax for the stadium and area around the building to go towards the stadium
$3 per ticket to NFL games at the stadium, aka "ticket tax revenue" plus
$3 per ticket additional charge to non-NFL events ($6 charge total), aka "rent revenue"
Metro Sports Authority will be responsible for providing a minimum of 2,000 parking spaces and will be responsible for capital maintenance and repair for the spaces
The council encourages the public to reach out to them with any questions by emailing [email protected].
HEADLINES
POLITICS
DEVELOPMENT

❆ THE PAMPHLETEER CHRISTMAS GIFT GUIDE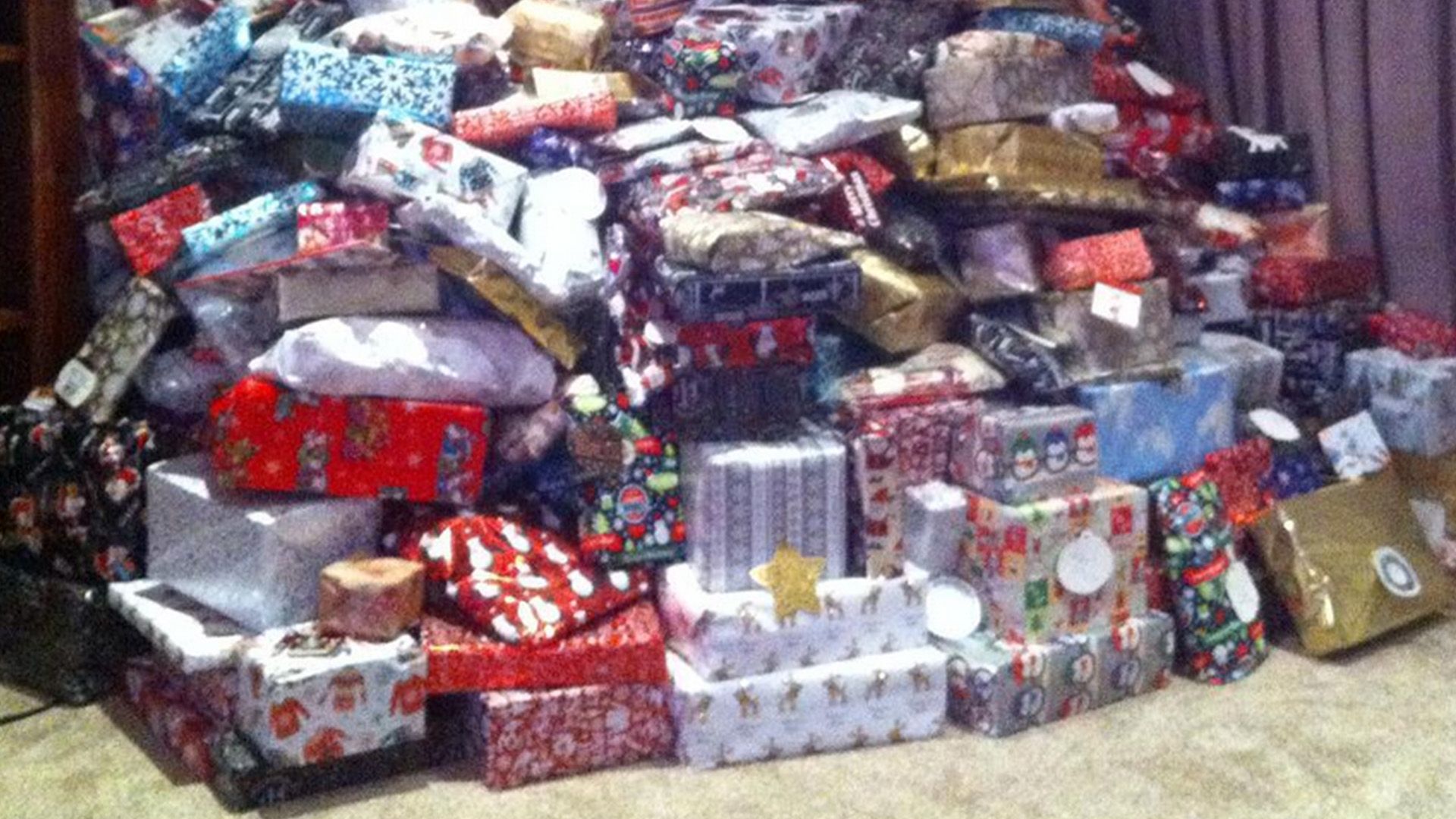 That's a lot of presents, Mom and Dad!
Members of The Pamphleteer inner circle recently gathered in the basement of the Batman Building to discuss Christmas. The result of that conversation is this gift guide, divided evenly into things you might want, things you might need, one thing to wear, and one thing to read.
GIFTS YOU MIGHT WANT
DAVIS: Frank Sinatra's 1970 Maserati Ghibli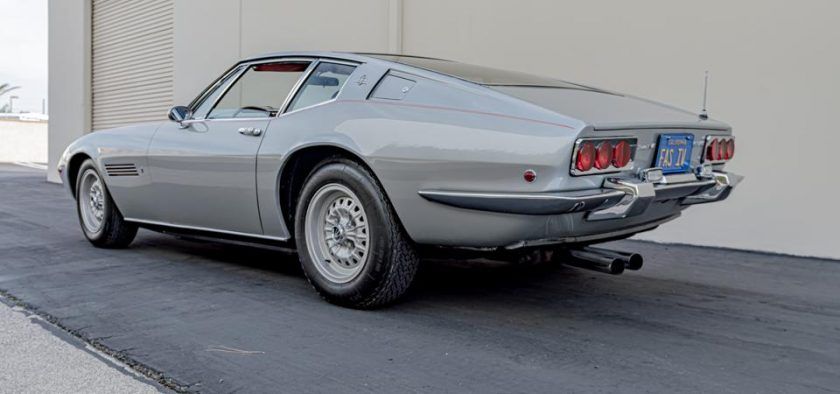 You might have to employ some know-how to get your hands on this thing (it was sold back in 2021 for $330,000). I'm really just looking for a crew to help me steal it. I've yet to identify the owner, but I'm sure a little sleuthing could solve that riddle. We'll need an explosives expert, someone to hack into and disable whatever security system there is guarding it, and a professional driver. I'll take care of the coordination. We can set up some kind of timeshare for all involved.
Reach me at [email protected] if you are interested in organizing a heist.
----
JEROD: Universal Classic Monsters: Complete 30-Film Collection
The Great Depression put Universal Studios in dire financial straits, so mogul Carl Laemmle, Jr., decided to produce low-budget adaptations of public domain British horror stories from the likes of Mary Shelley and H. G. Wells.  Frankenstein (1931) gave the studio a windfall which led to a string of classic horror icons. Fully restored and available for the first time, this collection includes heavy hitters like Bela Lugosi's Dracula, The Wolfman, The Invisible Man, The Mummy, and The Bride of Boris Karloff's big green monster, as well as later oddities from the "Abbott and Costello Meets" universe. No genre taps into historical anxieties like horror, so this collection is a timeless window into the early 20th century--the era most responsible for our contemporary American mythos.
----
MEGAN: Kepma Elite OM1-130A Guitar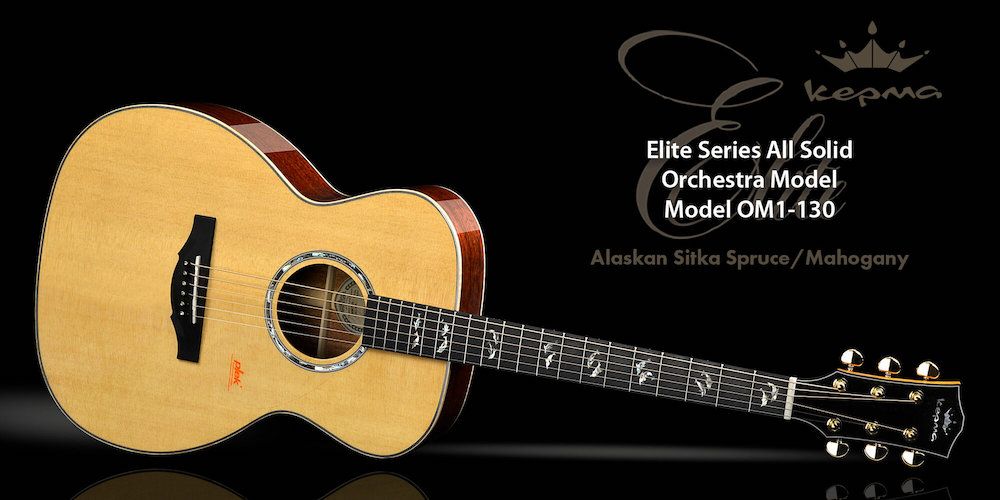 Not only is this guitar beautiful in both body and tone, it also has this mind-blowing pickup that allows you to add audio effects – yes, coming straight out of an acoustic guitar!– including delays. I don't care how "gimmicky" anyone tells me this guitar is, it's amazing. I'm going to quote the gentleman in this YouTube review and call this instrument what it is: "crazy pants."
----
EDWARD: C.R.W. Nevinson Print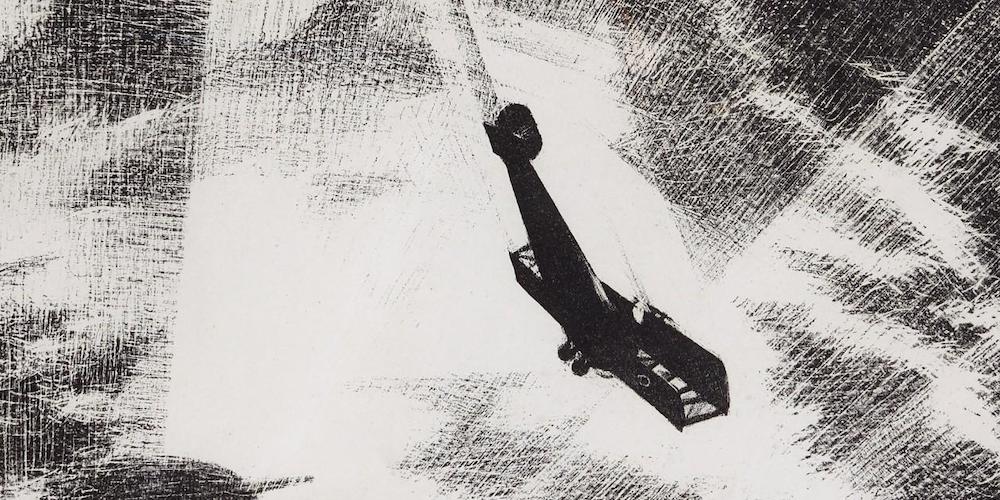 Above is a portion of a lithograph by C.R.W. Nevinson, one of Britain's most famous war artists during WWI; he went to the front line to paint rather than fight. The futurist style of the print captures action and energy so well, making for great war propaganda.
Continue reading...
---
𝓧 CHART OF THE DAY: SPACE COSTS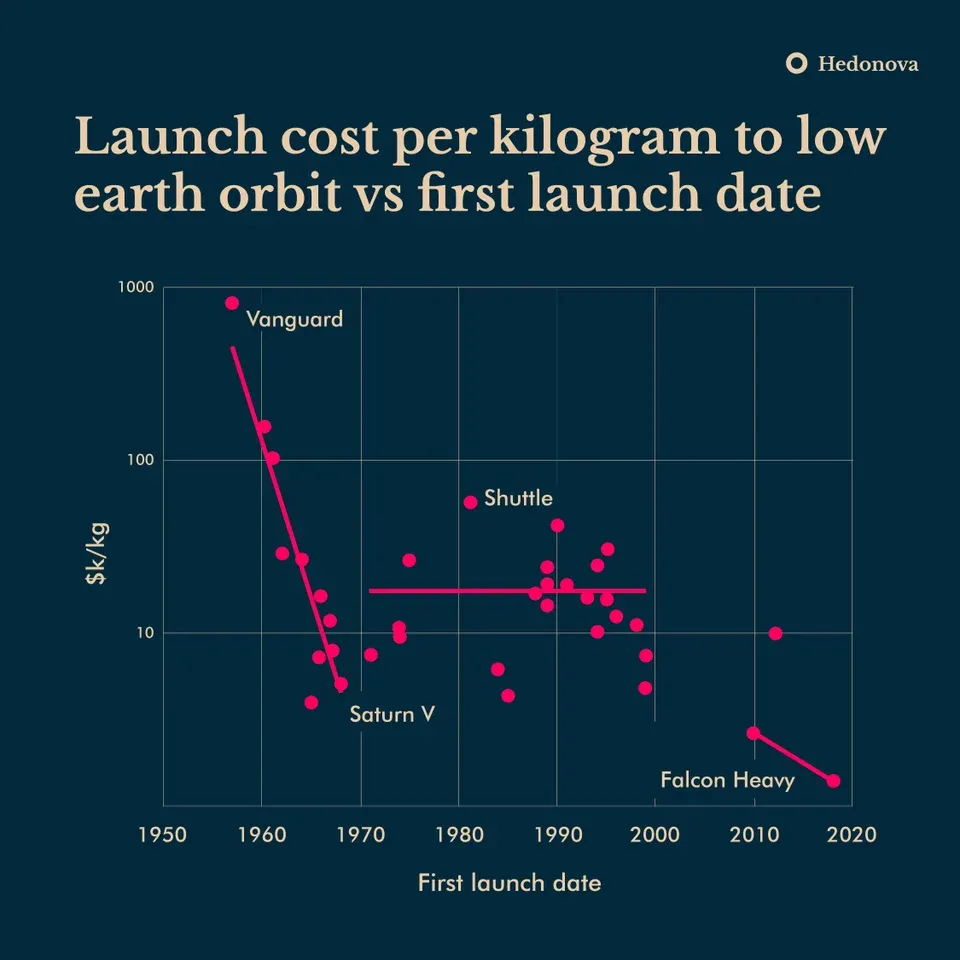 ⚔ MISSIVES ⚔

THINGS TO DO
View the full calendar here.
👨🏻‍🌾 See your best options for winter farmer's markets on our farmer's market guide.
🎧 Listen to the Pamphleteer's Picks on Spotify, a playlist of our favorite bands in town each week.
🌮 Nashville Taco Week is running from the 5th to the 11th. Cast your vote for the best taco in Nashville.
Check out the following Nashville event guides...
🎄 Christmas events
✨ New Years parties
⚽️ World Cup watch parties
TONIGHT
🤣 Dusty Slay's Grand Ole Comedy Show @ Zanies, 7p, $20, Info
+ Funny Nashville fella
🎸 Honky Tonk Tuesday @ American Legion Post 82, 5p, Free, Info‌‌‌‌‌‌‌‌‌‌‌‌‌‌‌‌‌‌
+ Two-step lessons @ 7p, The Cowpokes @ 8p
🎙 Lucinda Williams Tribute @ The 5 Spot, 9p, $10, Info
🎺 Todd Day Wait @ The Underdog, 11:30p, Free, Info‌‌‌‌‌‌‌‌‌‌‌‌‌‌‌‌‌‌
+ Honky Tonk Tuesday afterparty, down the street
ON THE RADAR
🎸 Widespread Panic @ Bridgestone, 12/30-31, Info
🎻 Sierra Farrell's NYE Circus Spectacular @ Brooklyn Bowl, 12/31, $35+, Info
🎻 Chopin & Rachmaninoff @ The Schermerhorn, 1/6-8, $43+, Info
+ Chopin's Piano Concerto No. 1  &  Rachmaninoff's Symphonic Dances
🎸 Tedeschi Trucks Band @ Ryman, 1/23-25, 8p, $49.50, Info
🎻 Billy Strings @ Bridgestone, 1/24-25, 8p, $TBA Info
🎻 Billy Strings @ Ryman, 1/26, 8p, Info
+ Only eligible if you purchased a ticket to one of his previous nights' Bridgestone shows
🎙 Weyes Blood @ Brooklyn Bowl, 2/22, 8p $23+, Info

NEW PODCASTS
In Conversation: Texas Slim (The Beef Initiative) (Listen)
RECENT ARTICLES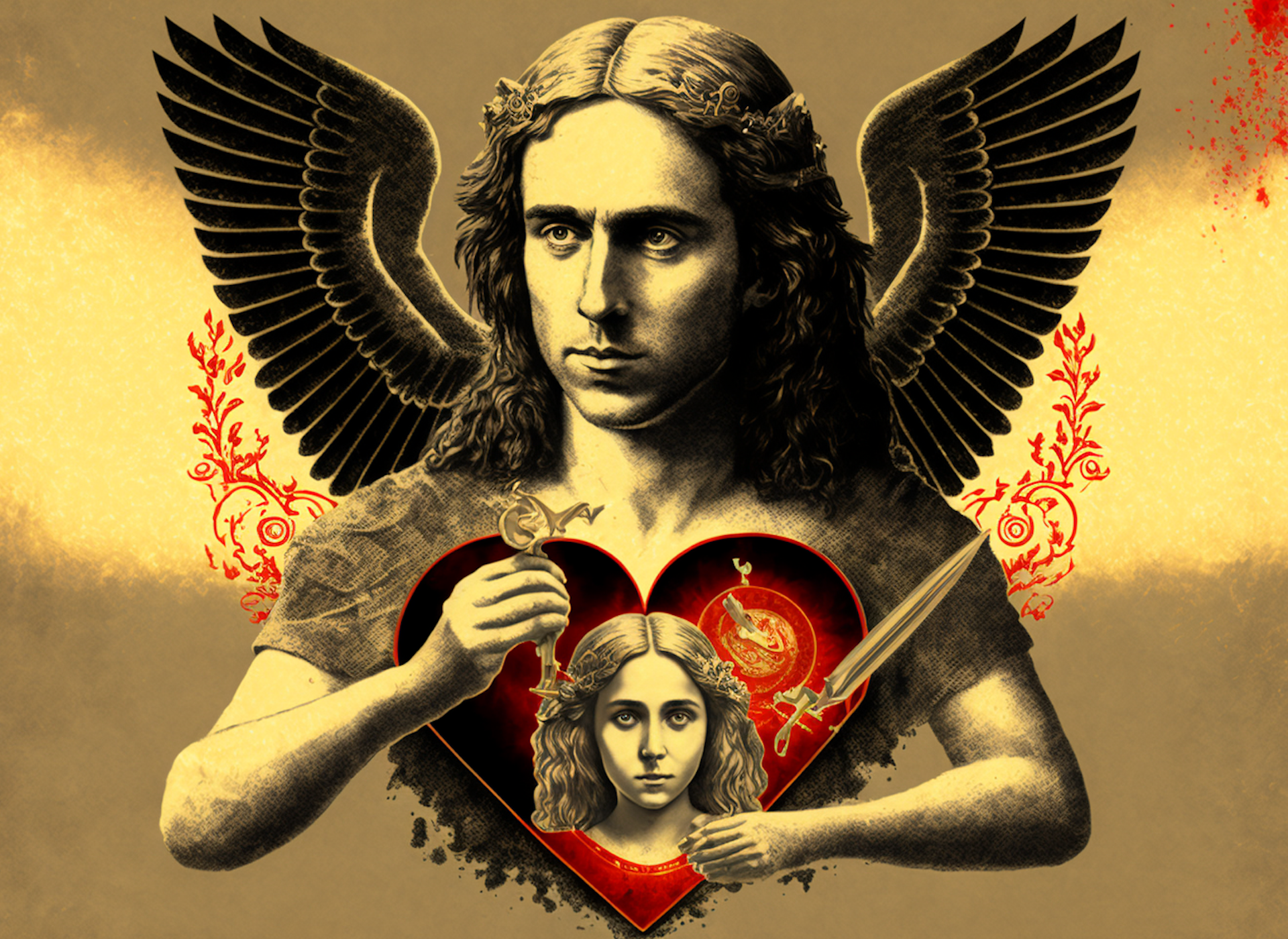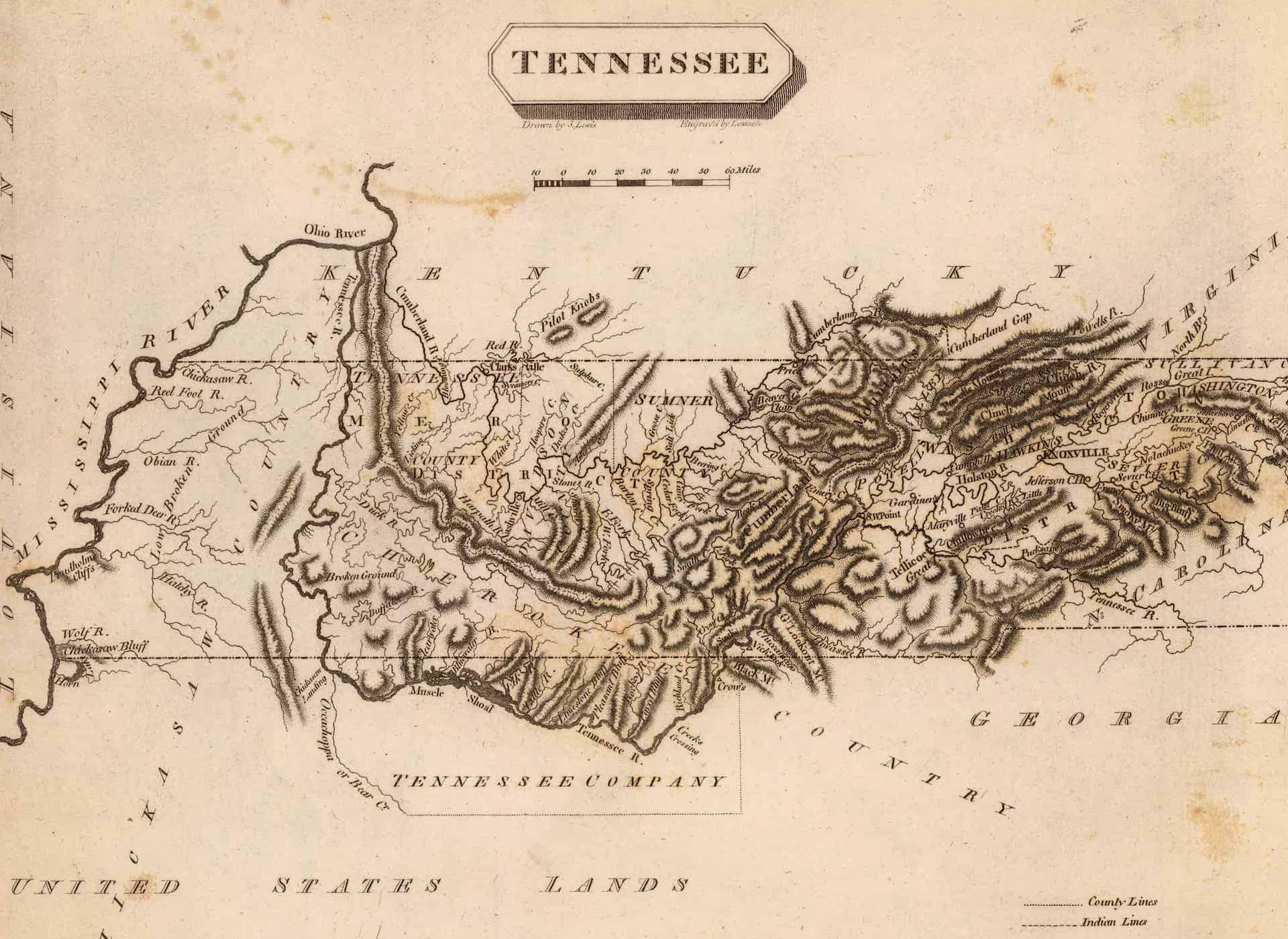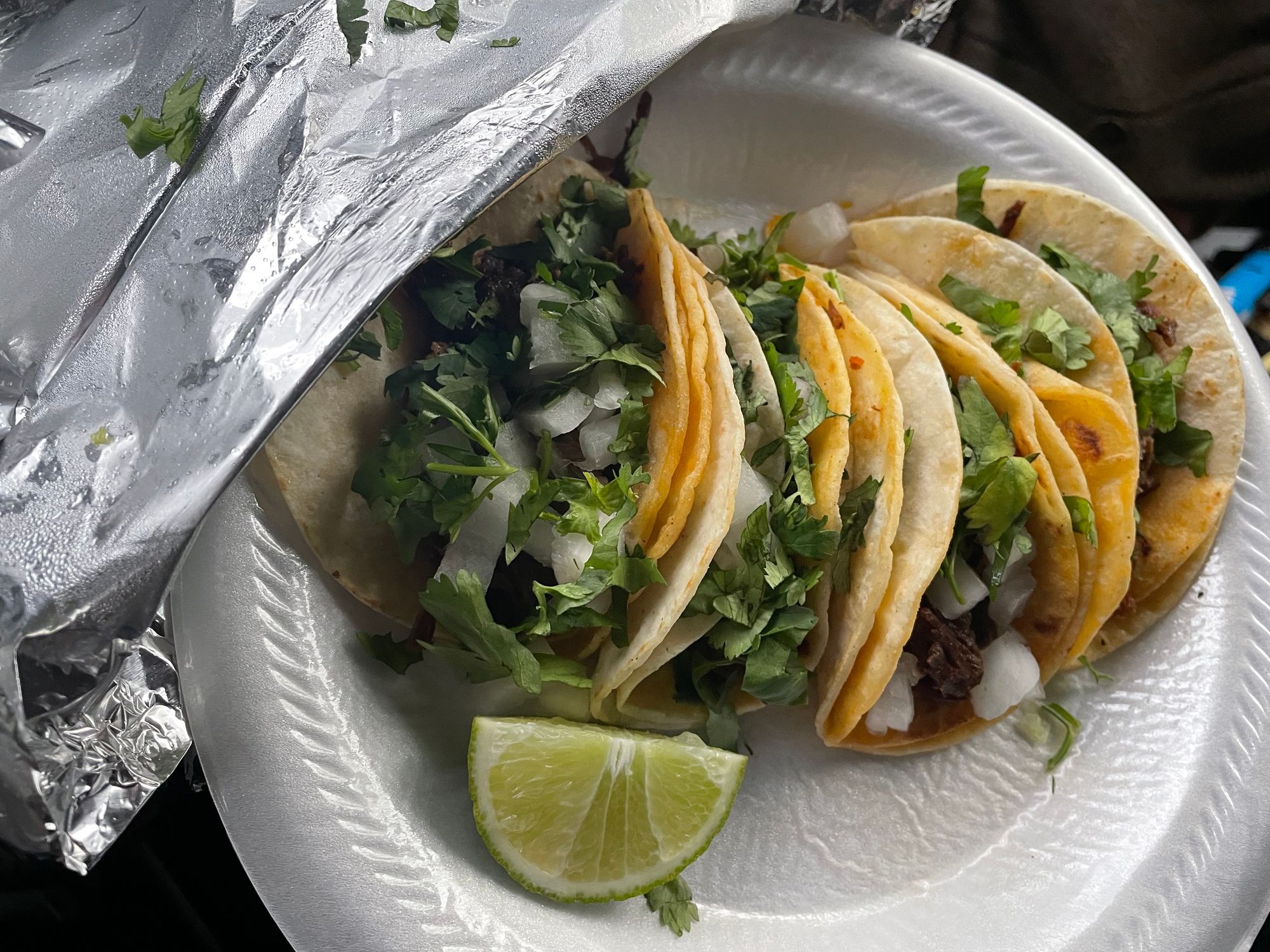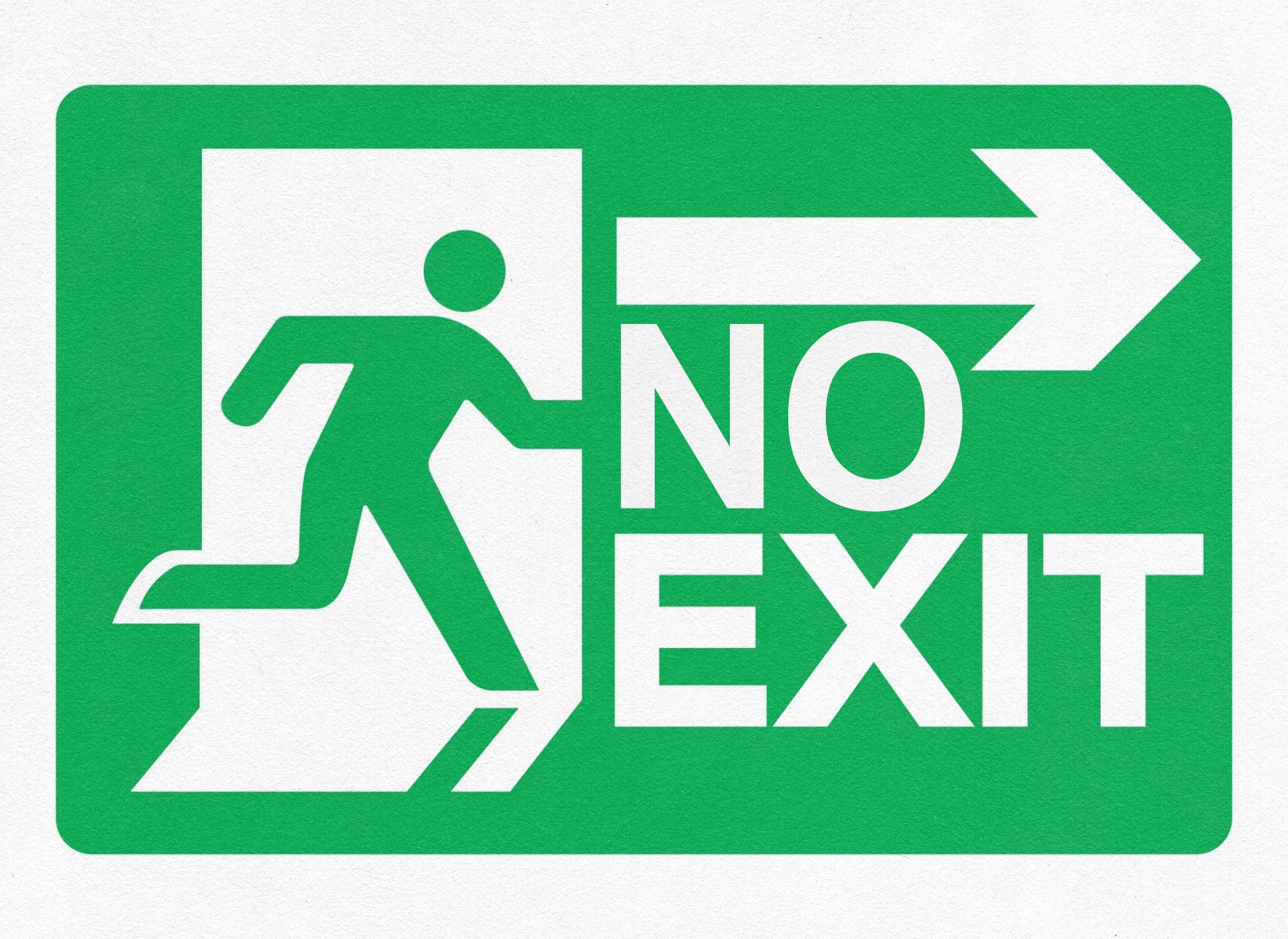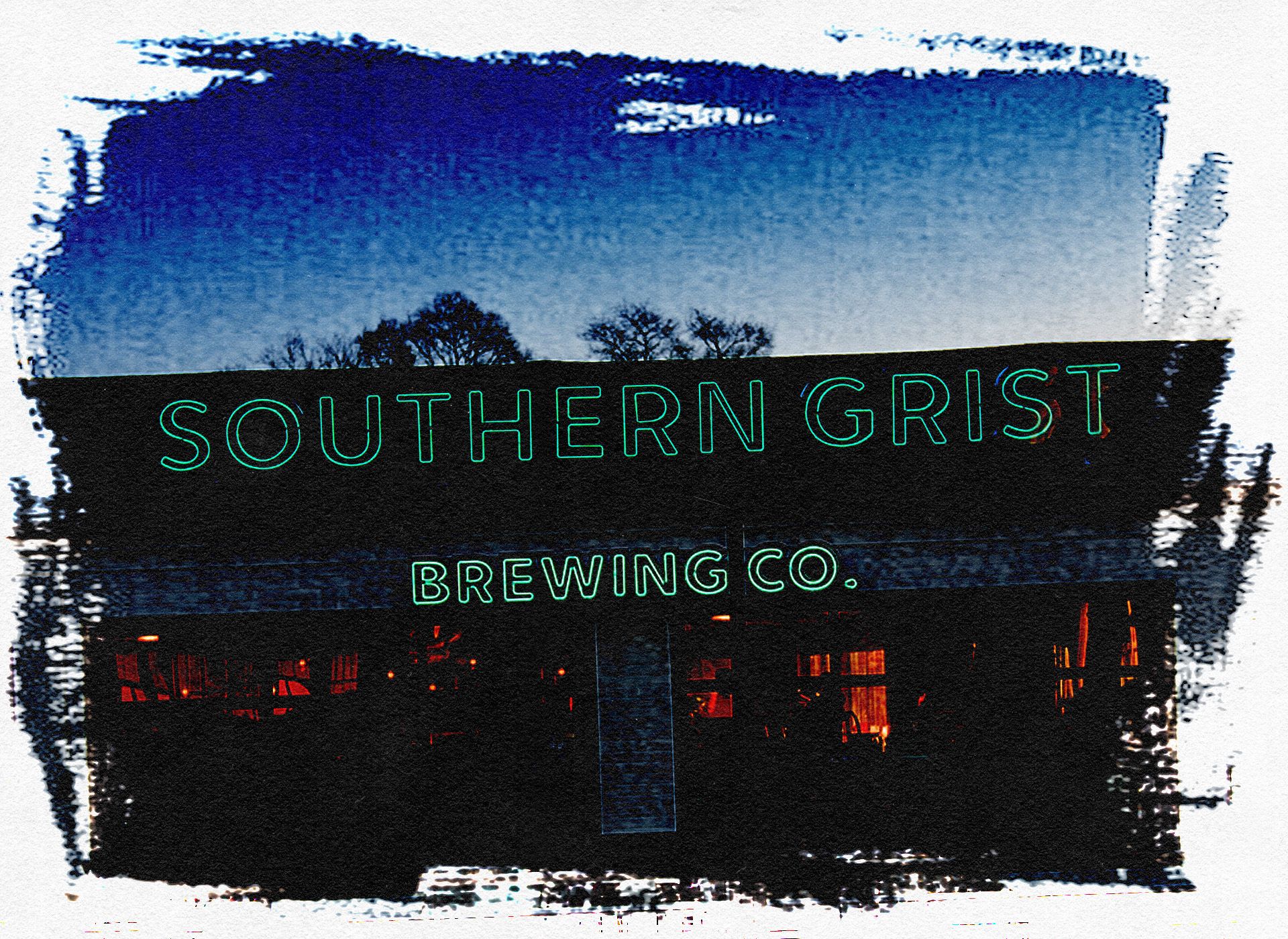 Around the Web
This history is important not least for helping us to see that the century-long colonisation of ordinary people's moral judgment by psychology, dating from the rise of the social worker in the 19th century, and more broadly the idea that common sense should defer to expertise located in a scientific clerisy, got a big boost from the psycho-sexual turn that anti-fascist politics took after the Second World War. Initiatives by the federal government spawned a wider apparatus of psychological adjustment, located in schools (above all, sex education), HR departments and any institution devoted to forming and policing character according to the priorities of a vanguardist minority. Given mid-century America's institutional investment in fighting fascism, it became invested also in construing the world in such a way as to justify that investment. The world has ever since been saturated with something like fascism, however invisible it may appear to most people — especially after our grandfathers had defeated the real thing on the battlefields of Europe.
The valour of that effort was borrowed by social engineers and attached to their own campaign. The military campaign had required a self-confident and still mostly self-governing people to risk their lives on behalf of human dignity. The domestic campaign required cultivation of a diminished picture of the human subject, now viewed as an irrational tangle of psycho-sexual compulsions. However partial and inadequate the new anthropology, it became "too big to fail". The politics of anti-fascism have proven highly elastic, adaptable to the needs of an expanding, therapeutic para-state that has not hesitated to substitute morally cognate terms such as racism and sexism for the original. These too are expressions of dark irrationality, and cunningly increase in society precisely by appearing to decrease.
Source: Was the sexual revolution a government psy-op?
Unherd, Matthew B. Crawford, 10 December 2022, Read Online
You May Also Like
Words of Wisdom
"Seek freedom and become captive of your desires. Seek discipline and find your liberty."

Frank Herbert
Today's newsletter is brought to you by Megan Podsiedlik (Nashville), Edward Landstreet (Local Noise), and Davis Hunt (everything else).