No. 406: Teenager Trashes Bedroom. Parents Kick Him Out.
⁂ Nashville's Alt-Daily ⁂ Gas Stoves · EXIT/IN · General Assembly · Border Wars · Much More!
Good afternoon, everyone.
First, they came for cigarettes. Next, they came for coal power plants. Then, they came for internal combustion engines. Recently, they came for incandescent light bulbs. And, as of yesterday, it appears they might come for gas stoves.
What is it with the government's fear of fire? It's very, I don't know, primitive of them. One imagines a caveman hopping around an open flame, trying frantically to douse it as his shadow flickers menacingly on the wall.
Another image that comes to mind is the title of Joel Salatin's book, Everything I Want To Do Is Illegal.
If you're pro-fire and against the efforts of the US government to douse the flame of civilization, you can express that boldly with this here flag.
Onward.

Notes from the editor
♨︎ TRASHING THE SEAT OF NASHVILLE'S SOUL
Chris Cobb, formerly of the Exit/In, has been the focus of some of our investigative reporting over the past year or so; yesterday, he made it back into the headlines after The Tennessean broke a story about the dismal state of his former properties before handing over the keys to their new owner, AJ Capital.
The petty destruction of the properties is reminiscent of a teenager trashing his own bedroom in a house paid for by his parents; though it's not clear who carried out the destruction (Cobb denies the claims), it's worth noting that Cobb indicated that he did remove some objects from the property. Cobb never owned the property itself– only the club which operated on it and by the time of the sale, his relationship with the property owners was so bad that they refused to sell to him, opting instead to sell to AJ Capital.
To Cobb—and whichever limpid allies are still clinging to him for clout—the property's destruction was undeniably seen as "punk", a middle finger in the face of the Corporate Overlords who suck all the magic out of the world. It's the kind of worldview I might've been attracted to when I was twelve and thought Guns N' Roses was the greatest band of all time.
We've been on this beat for a while, so it's nice to see local outlets pick up where we left off (yes, I'm claiming credit). Turns out, there may be some benefit to The Tennessean hiring air-dropped journalists who have no awareness of their new city's history, its factions, or power relations.
Back in June, we released the first in our series of articles about Cobb; this feature investigated how he managed the GoFundMe slush fund, which misled donors believed he would use toward buying the Exit/In in addition to some sketchy bookkeeping.
The second article in the series followed up on the first with new information—furnished almost entirely by readers—about Cobb's carefully constructed self-image being predicated on a big lie. Cobb's messianic portrayal in local press has its roots in an incident from 2016, in which LiveNation purportedly approached Cobb with the intent of purchasing the Exit/In.
In Cobb's self-telling– aided in great part by Axios' Nate Rau, who has been among the most egregious Cobb hagiographers– Cobb declined the offer on principle. Nashville's soul was not for sale. Sounds noble, right?
As it turns out, that telling was a deliberately cultivated lie. It was actually Cobb who approached LiveNation with the deal: he only turned it down after being disappointed with the amount of money it would net him. Principled stand, right?
It might seem strange to focus so intently on an independent music operator like Cobb, but since he has positioned himself as the steward of the city's soul (or at least part of it), it's important to check what his motives really are. Cobb's entanglement with both the city and legacy media figures such as Rau gives us a window into how entrenched interests shape the narratives put forth by media organizations.
Sunlight is the best disinfectant. Now, enjoy this cloudless day.
⧖⧗⧖ ENJOY THE PAMPHLETEER? ⧗⧖⧗
Consider a donation. Help us grow our coverage, expand our reach, and explore a wider variety of topics.

❍ WELCOME BACK, GENERAL ASSEMBLY
The One Hundred Thirteenth General Assembly will convene at noon today. Here in Tennessee, our legislators meet annually for ninety session days split over two years. Bills and resolutions can be brought forward for consideration each year– unlike, say, Arkansas, where legislators run on a biannual schedule and have more time to scrutinize the initiatives presented by lobbyists and special interest groups trying to work their magic.  
During Tennessee's 112th General Assembly, for example, HB1989 showed up on the docket;  the bill was introduced by Rep. Kevin Vaughan (R-95) after it was presented to him by a council of mid-south mayors. The legislation outlined a tristate compact proposed by RegionSmart Development Agency. Though the bill (thankfully) died on the floor during a House Commerce Committee meeting in March of 2022, it highlights an organized initiative that was coordinated in three states by a special interest group.
This "TriState Compact Agency" would have created a board of commissioners made up of fifteen voting members, five appointed by the mayors in each tri-state area: western Tennessee, northern Mississippi, and eastern Arkansas. The initiative would have gone on to give these appointed board members the power to apply for grants and contracts with both governmental and nongovernmental entities–- an agreement that would essentially undermine the sovereignty of each state.
Last year, to get the ball rolling, RegionSmart focused their initial efforts on wooing the Mississippi and Tennessee legislatures. Why not Arkansas? Because bills couldn't be presented in Arkansas until the following year's regular session. Take this as a gentle reminder that expeditious government and beneficial government aren't always synonymous; with hundreds of bills making their way through Tennessee legislature every year, the cost-benefit analysis isn't always properly evaluated.
TENNESSEE LAWS ENACTED IN 2023
Before we jump into some General Assembly drama, here are some new Tennessee laws that took effect this year:
HB 2416 This "Tennessee Abortion-Inducing Drug Risk Protocol Act" makes it illegal to provide abortion pills via mail. It also stipulates that they can only be provided by a doctor in a medical facility, rendering the efforts of organizations such as Planned Parenthood null and void.
SB 2587 This bill allows property owners to go "unlisted" in online searchable databases.
SB2434 This bill requires any person guilty of driving under the influence to install and use an ignition interlock device.
Find more bills enacted into law this January here and here.
HEADLINES
POLITICS
DEVELOPMENT

➫ THE GREAT BORDER WAR: TENNESSEE VS. GEORGIA

Every decade or so, the state of Georgia revisits an old dispute over the Tennessee-Georgia border. From the Georgia Political Review:
In 1818, University of Georgia professor James Camak was tasked with demarcating the Georgia-Tennessee border at the 35th parallel. Camak's surveying party botched the task, mistakenly drawing the border about a mile south of the 35th parallel.
This dispute has been brought up since the 19th century, but it has been revisited in recent months because of increased demand for freshwater (which, in turn, is due to the rapid growth of Atlanta).
Meanwhile, as Georgia continues to try and move the border in order to gain access to the Tennessee River's supply of freshwater, they're having issues with their own waterways: last last September, the headless bodies of over 200 goats were found floating down the Chattahoochee River. The state explained the incident away as the probable practice of Santeria. I'm sure that explanation is helping Georgians sleep more soundly. . .
MORE INFO
⌘ CHART OF THE DAY: WHERE DO THE CHILDREN PLAY?
⚔ MISSIVES ⚔

THINGS TO DO
View the full calendar here.
🐙 The Eighth Room, a new venue taking the place of the Douglas Corner Cafe on 8th Avenue, is now open for business! Check out their shows and their great radio station.
👨🏻‍🌾 Check out Nashville's winter farmer's markets on our farmer's market guide.
🎧 Listen to the Pamphleteer's Picks on Spotify, a playlist of our favorite bands in town each week.
🏕 Happy New Year! Here's our list of this year's best southern festivals, where you'll find celebrations both popular and obscure, with a wide range of themes including music, history, health, heritage, beer, BBQ, cars, and more.
TONIGHT
📽 Casablanca @ Franklin Theater, $10, 2:30p, Info
+ A cynical expatriate American cafe owner struggles to decide whether or not to help his former lover and her fugitive husband escape the Nazis in French Morocco
🤣 Jeff Leeson @ Zanies, 7p, $20, Info
+ Good crowd-work comedian... Watch
🎸 Honky Tonk Tuesday @ American Legion Post 82, 5p, Free, Info‌‌‌‌‌‌‌‌‌‌‌‌‌‌‌‌‌‌
+ Two-step lessons @ 7p, The Cowpokes @ 8p
🎙 A Tribute to Alice and Chains @ The Basement East, $15, 8p, Info
🎙 Waltzer @ The Basement, 8p, Free, Info
+ Headlining the Basement's new faces night... solid lo-fi indie rock
👾 2001 a Space Odyssey @ The Belcourt, $12.50, 8:50p, Info
+ Man encounters a mysterious black obelisk on the moon, a crew embarks on a mission to find its origins on Jupiter
🎺 Todd Day Wait @ The Underdog, 11:30p, Free, Info‌‌‌‌‌‌‌‌‌‌‌‌‌‌‌‌‌‌
+ Honky Tonk Tuesday afterparty, down the street
ON THE RADAR
🎻 Tchaikovsky & Rachmaninoff @ The Schermerhorn, 1/21, 8p, $25, Info
🎸 Tedeschi Trucks Band @ Ryman, 1/23-25, 8p, $49.50, Info
🎻 Billy Strings @ Bridgestone, 1/24-25, 8p, Info
🎻 Billy Strings @ Ryman, 1/26, 8p, Info
+ Only elligible if you purchased a ticket to one of his previous nights' Bridgestone shows
🎹 Piano Trios of Haydn & Ravel @ The Schermerhorn, 2/1, 6p, Free, Info
🎙 Weyes Blood @ Brooklyn Bowl, 2/22, 8p, $23+, Info
🕺 Lettuce @ The Brooklyn Bowl, 3/17-18, $32, Info
🎸 Goose @ The Ryman, 3/31-4/1, Info

RECENT ARTICLES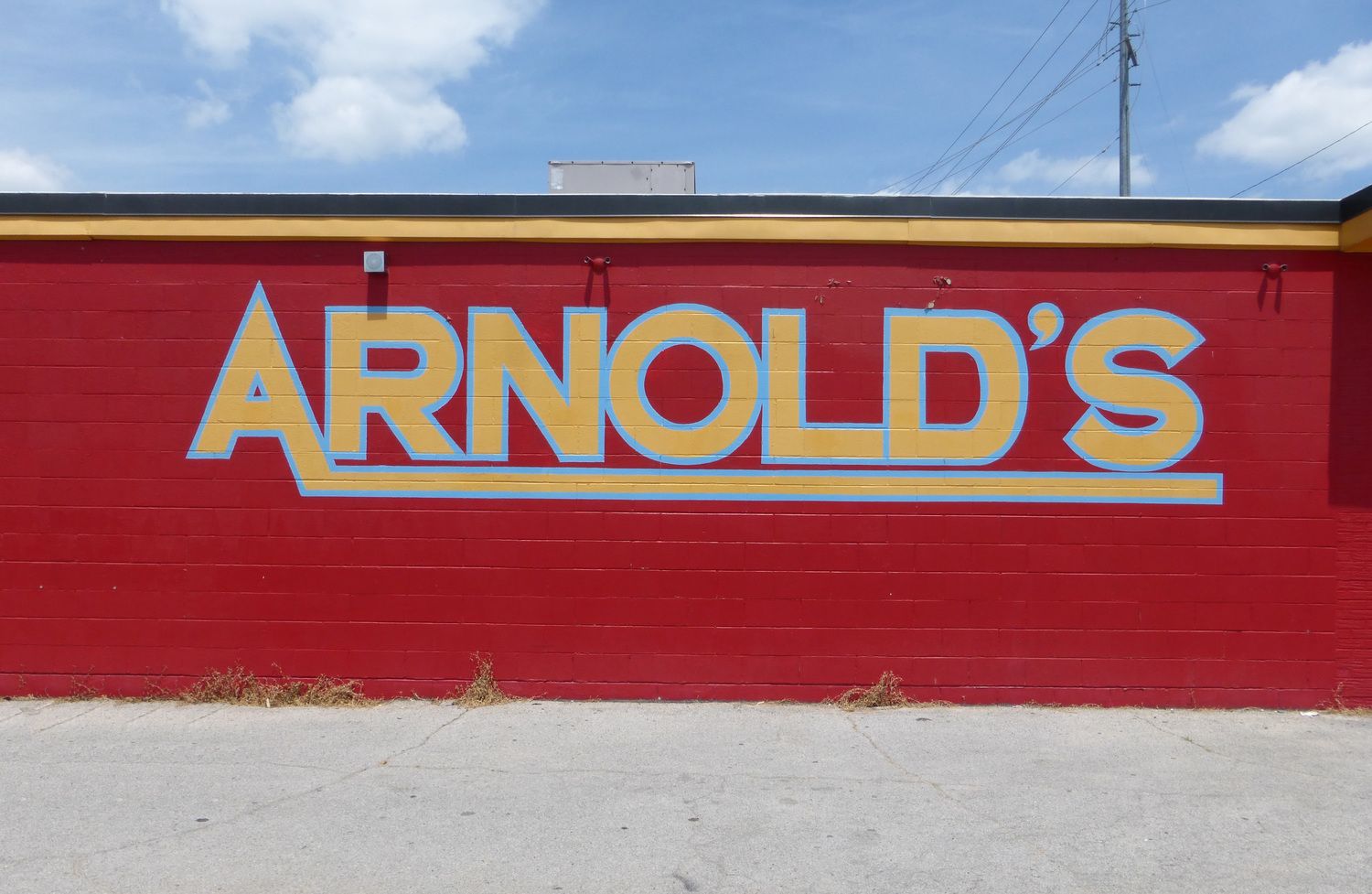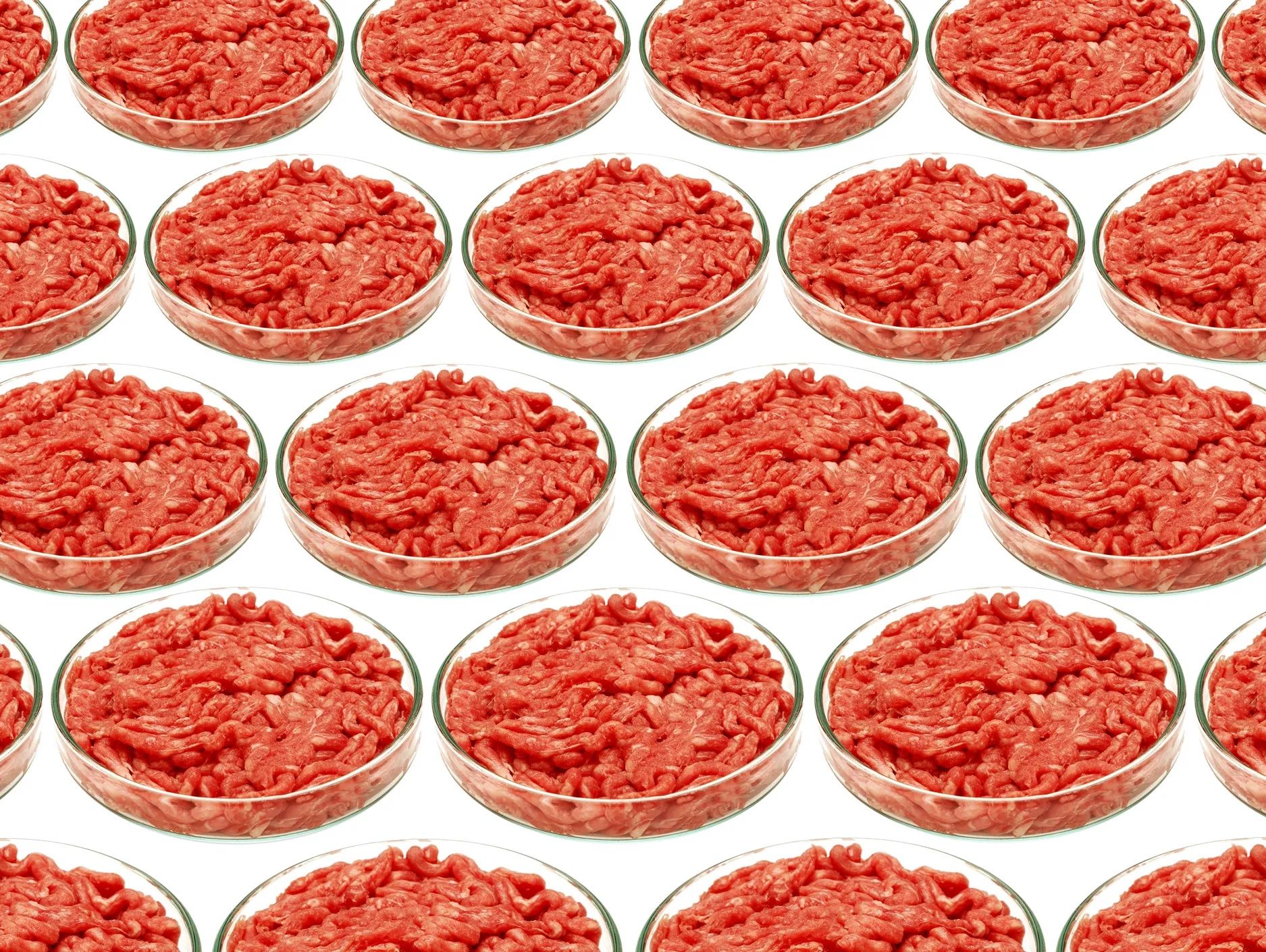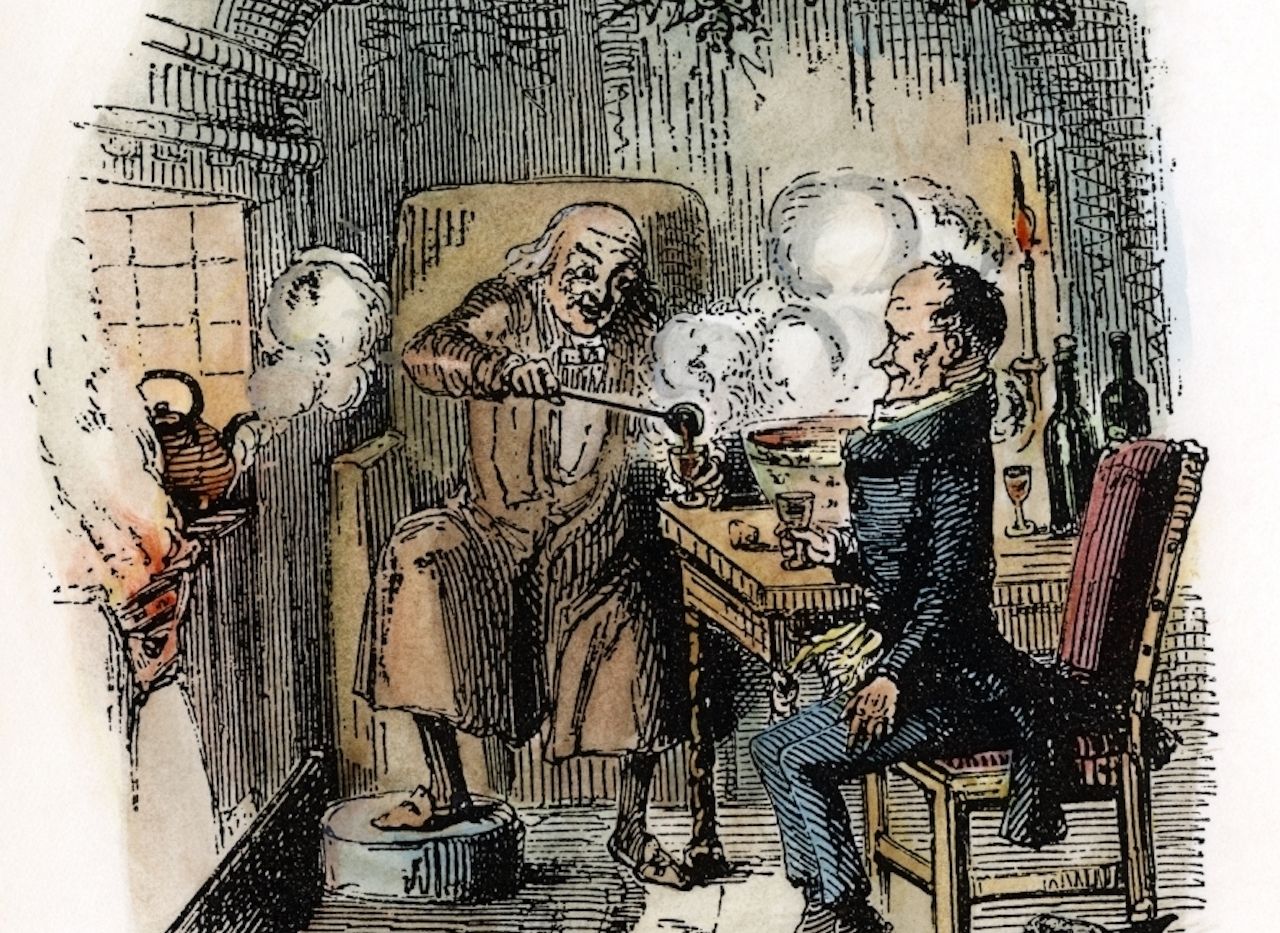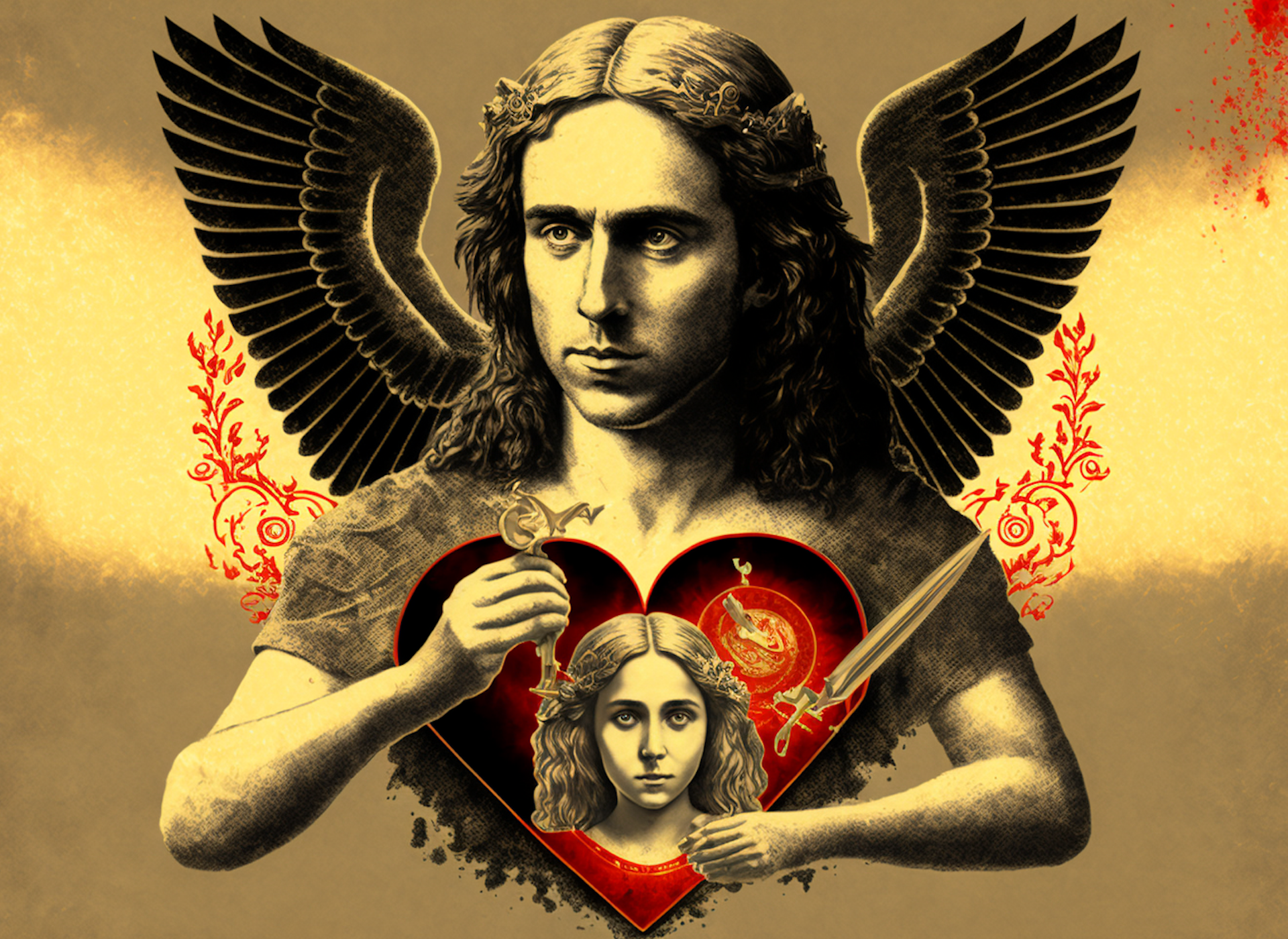 You May Also Like
Words of Wisdom
"Prepare your hearts as a fortress, for there will be no other."

Francisco Pizarro
Today's newsletter is brought to you by Megan Podsiedlik (Nashville), Edward Landstreet (Local Noise), and Davis Hunt (everything else).