No. 382: Buy This, Save the Planet
⁂ Nashville's Alt-Daily ⁂ Buy Now · Save the Earth · East Bank · Frida's Oaxacan · Dive · Much More!
📰 Here's what we're talking about today:
Intro Davis defends the incandescent light bulb.
Nashville Megan catches us up on the latest news from the East Bank.
Elsewhere Mike Wolf introduces us to Frida's Oaxacan.
Good morning, everyone.
My full-throated defense of long-rise pants has received a surprising amount of attention from those for and against the Cult of Pant. We like to joke at The Pamphleteer that you could make real money in the media business by marketing and propagandizing long-rise pants with an ad campaign emphasizing that only men with large packages wear them. Maybe we'll get around to this one day.
Another deeply held conviction around here is the supremacy of the incandescent light bulb over its modern counterparts, the fluorescent and the LED bulb. As far as artificial sources of light go, the incandescent bulb is the closest you'll get to its natural antecedent: fire.
Since Thomas Edison pioneered a cheap and easily reproducible version of the incandescent bulb in 1879, the design has changed very little: a piece of tungsten completes a circuit and the current flowing over the filament heats it up and produces light. The technology, however, is far from efficient, and herein lies the rub. I personally am willing to absorb the additional cost for the warmth and comfort of a tungsten bulb. I doubt switching to more efficient lighting would make much of a difference on my electric bill anyway. Of course, others feel differently, and there are options for them to explore should they be of the "buy this product to cool down the Earth" variety.
Unfortunately, the inefficiency of incandescent bulbs has placed them in the line of fire for environmental activists. Back in 2007, George W. Bush signed a bill that put caps on energy expenditures for lighting fixtures, slowly reducing them over time to "incentivize" the production of more energy-efficient lighting.
The Biden administration has taken this effort one step further; this April, the Department of Energy announced it will ban the sale of incandescent light bulbs by August 2023. If I were a savvy investor, I might put some money into the world's largest LED light producer, $CREE, so I'd at least profit from this dismal affair. "This is a victory for consumers and for the climate — one that's been a long time coming," said Steven Nadel, executive director of the American Council for an Energy-Efficient Economy.
It's not exactly clear why outlawing stores from selling incandescent bulbs is a "victory for consumers." It reminds me of when the state of California banned the sale of plastic straws, an initiative that quite literally sprang from the mind of a nine-year-old. Never mind that your iced coffee will come in a plastic cup with a plastic stirrer, that paper straw will save the turtles– plastic straws are the devil's work!
Supporters of the incandescent ban boast it will cut carbon emissions by 222 million metric tons over the next 30 years. Wow, right? A win for the numbers people.
Not so fast. For scale, consider that all the vehicles on the road emit 1,377 million metric tons of carbon every year. Averaged out over that 30-year period, the incandescent ban will reduce carbon emissions by 7.4 million metric tons per year– which only makes up for two days per year of vehicle emissions in the US.
But for PACs and NGOs that take donor money to work on things like this, the ban is a triumph. Finally, they have something they can show to their donors, a way to say, "Here, look! We do real work!" To be clear, it's not real work. Real work would be encouraging the development of nuclear power plants.
Instead, regulators and lobbyists will slowly advocate for the lowering of your standard of living until your eyes are bleeding from newly-installed, state-mandated LED lights programmed to turn on only at environmentally optimal times.
I'd rather sit in the dark, to be honest. Maybe light a candle. I'm charting my escape plan now. Stacking up incandescent bulbs in the basement. Some people do this with water bottles. I'll be dealing incandescent bulbs out of the back of my jalopy once the government bans gas kitchen ranges and demands I register my microwave with the FDA. I'm in the process of buying one of those high-powered tungsten bulbs that strip clubs use to draw in customers. If it doesn't bring down the city's power grid, it'll let you know where I'm set up. I'll dress up my shop like any good artisan would. It'll look something like this.
Stay alert out there.
Onward.
You can follow us on Twitter (@realpamphleteer), Facebook (@realpamphleteer), or Instagram (@realpamphleteer) for additional content. Also, be sure to check out our podcast.
If you like what we do here, please consider donating.
Thanks for reading.

❍ THE STADIUM DEAL: WHERE DO NASHVILLIANS STAND?
Last Monday, Metro Council's East Bank Stadium Committee held the first of five public comment sessions. The sessions, as implied, are meant to be a public forum for community members to air their concerns and offer suggestions regarding the negotiations surrounding Titan's Stadium and the development of the East Bank.
How do Nashvillians feel about the stadium build? Let's take a look at what happened during the session last week.
MAIN CONCERNS
As community members said their piece after waiting in aisle-long lines that cut through  the East Nashville High School auditorium, it became apparent that the verdict was split. While many Nashvillians backed the development of the stadium and the East Bank, the support was largely expressed as conditional; their optimism was accompanied by  feelings of exclusion and distrust. Though the mayor's office ran an extensive public input initiative during the development of the Imagine East Bank Vision Plan, the final $2.1B deal seems to have invited skepticism among locals.
Among the chief concerns were sustainability, traffic, long-term tax burdens, and community benefits. While many locals faithfully support the Titans franchise, some were concerned about long-term tax repercussions. Since being rattled by a 34% property tax increase in 2020, it's little wonder that Davidson County residents want to know who will end up paying for what at the end of the day. The current fiscal breakdown hinges heavily upon sales tax collected from the development surrounding the stadium:
Traffic and parking were also popular subjects during the comment period. The traffic downtown and surrounding the stadium during major concerts and game days is already a drawback for Nashville residents. Concerns regarding whether there will be an increase in concerts and events during the week to sustain the cost of the new stadium, what plans there are for directing traffic, and how this would affect the already-precarious parking situation arose from multiple constituents. The parking inquiries were particularly significant, given that the council recently passed a bill eliminating minimum public parking requirements in the urban zoning overlay.
STRAIGHT FROM LOCAL VOICES
It comes as no surprise that hotel and local business owners firmly support the tourists and the money that this endeavor will attract to the city. Multiple Nashville Area Chamber of Commerce members, including its president and CEO, Ralph Shulz, came forward in full support of the planned development deal. Citing from the state data, the independent study data, and the Titans data provided to the public, Schulz noted that this endeavor will have a "$30M economic impact, which is very important to the entire community."
Though the necessity of a covered stadium to attract a Super Bowl was not mentioned, it isn't  a stretch to conclude that the addition of such an attraction influenced the State's support of the stadium build. In fact, the $500M bond deal and 1% hotel tax increase appropriated by the State towards the stadium build are contingent on a domed stadium; a requirement if Nashville ever wants to be considered to host a Super Bowl. Interestingly, the proposed stadium will only have 60K seats; ten thousand less than the NFL's minimum requirement of Super Bowl hosts.  
One resident expressed concerns with the plan for developing the tax district surrounding the stadium: "When the Nissan stadium was built it was supposed to spur development around the stadium… We have gotten one La Quinta Inn," said the local architect and Titans football fan. "There are questions that need to be answered before this project goes forward," he continued. The stadium village surrounding the stadium is supposedly 40 acres. The special tax district that would pay for the $500M in state funds is 130 acres. What happens to those other 90 acres? What happens if that element doesn't come forth within the next five years? Who pays that deficit if those developments don't come online and the sales tax that the state is deferring doesn't exist?"
Another Nashville resident, Andre Jackson, expressed support for the stadium while reflecting on the necessity of the city to commit to the direction it's already going: "We've turned a corner in Nashville, Tennessee. We have grown. This project is needed. This city is based on the service industry and attracting individuals to the city. We need facilities that can empower these events. People come to our city because we are a five-star city now. I'm sorry, I mean I'm one of these people that has been priced out of Nashville, but that comes with the territory…. The reason why housing is so high—use common sense—it's because of inflation and the prices of materials going up. When we built the Convention Center, we turned that corner. I believe this council has an obligation to continue to bolster our city."
There will be a local, public comment period hosted in different neighborhoods every Monday over the next four weeks. Tonight's meeting will take place at the Southeast Regional Community Center at 6:30 p.m. (More Info)
HEADLINES
POLITICS
DEVELOPMENT

✯ ESCAPE TO FRIDA'S OAXACAN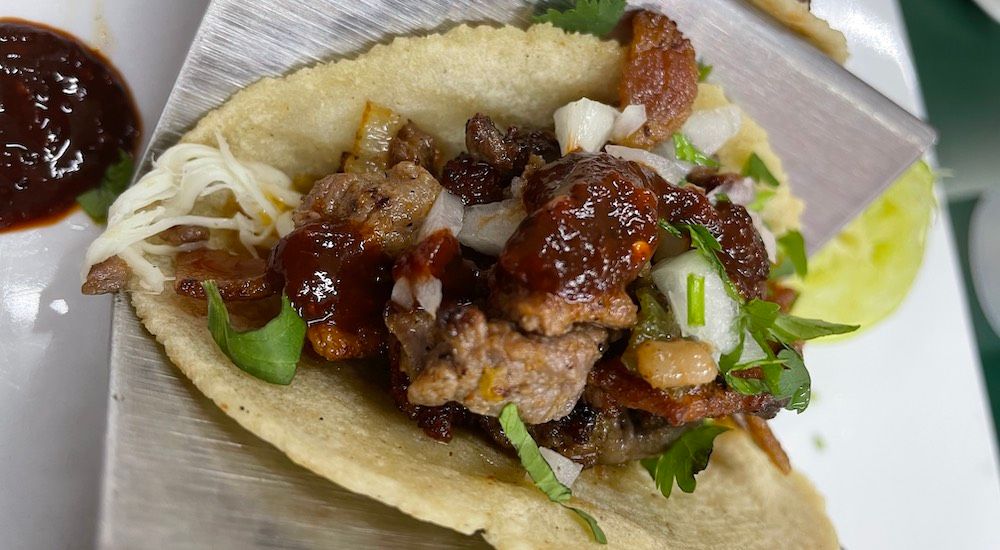 They're coming in lock, stock and barrel and you can't escape the stress. They're expecting the traditions, nothing too old-timey, something new and exciting and comforting all the while. You've got your prep list crossed with your shopping list, and your plans for complete domination of your station as you navigate a three-day cook for a feast while making it seem like nothing, complete with batched cocktails in the fridge and freezer for when the nail-biters are getting antsy. Oh yes, it's all coming together according to plan, a plan which comfortably allows for stipulations of last-minute, jazz-like improvisations for the greater good. But you've got to steal away, even if for just a little while. Anything in the dinner hour would be completely insane: Where are you headed? A last-minute trip to the store with all that planning and list-making you've been poring over the last few days? A quick dinner on your own as you gather your thoughts and prepare to scale Mt. Potato Gratin? No, that bird is not gonna fly. You need a lunch getaway situated in the middle of the day. A trip to another land where everything is made from scratch and the cheese is fresh. Where the hot sauce bottles are filled with mole-kissed intensity and the tortillas are a revelation. Thankfully, it's cold enough that you can let some groceries marinate in the car for a while as you venture to Frida's Oaxacan Cuisine at 2424 Nolensville Pike just South of 440 on the east side of the road at Nolensville and Elberta Street.
Continue reading...
---
𝓧 CHART OF THE DAY: WHOSE DEBT?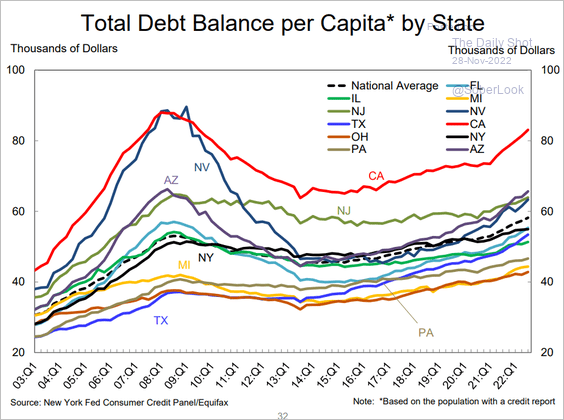 ⚔ MISSIVES ⚔

THINGS TO DO
View the full calendar here.
👨🏻‍🌾 Check out the Pamphleteer farmer's market guide.
TONIGHT
💀 Grateful Monday @ Acme Feed & Seed, 7p, Free, Info
🕺 Motown Monday @ The 5 Spot, 9p, $5, Info
🎹 Jazz Jam @ The Villager, 11p, Free, Info
ON THE RADAR
🎸 Jason Bonham's Led Zeppelin Experience, (11/30), $37.50, Info
🤣 Louis C.K. @ Ryman, (12/14), $35, Info
🎸 Widespread Panic @ Bridgestone, (12/30-31), Info
🎻 Sierra Farrell's NYE Circus Spectacular @ Brooklyn Bowl, (12/31), $35+, Info
🎸 Tedeschi Trucks Band @ Ryman, 1/23-25, 8p, $49.50, Info
🎻 Billy Strings @ Bridgestone, 1/24-25, 8p, $TBA Info
🎻 Billy Strings @ Ryman, 1/26, 8p, Info
+ Only elligable if you purchased a ticket to one of his previous nights' Bridgestone shows
🎙 Weyes Blood @ Brooklyn Bowl, 2/22, 8p $23+, Info

RECENT ARTICLES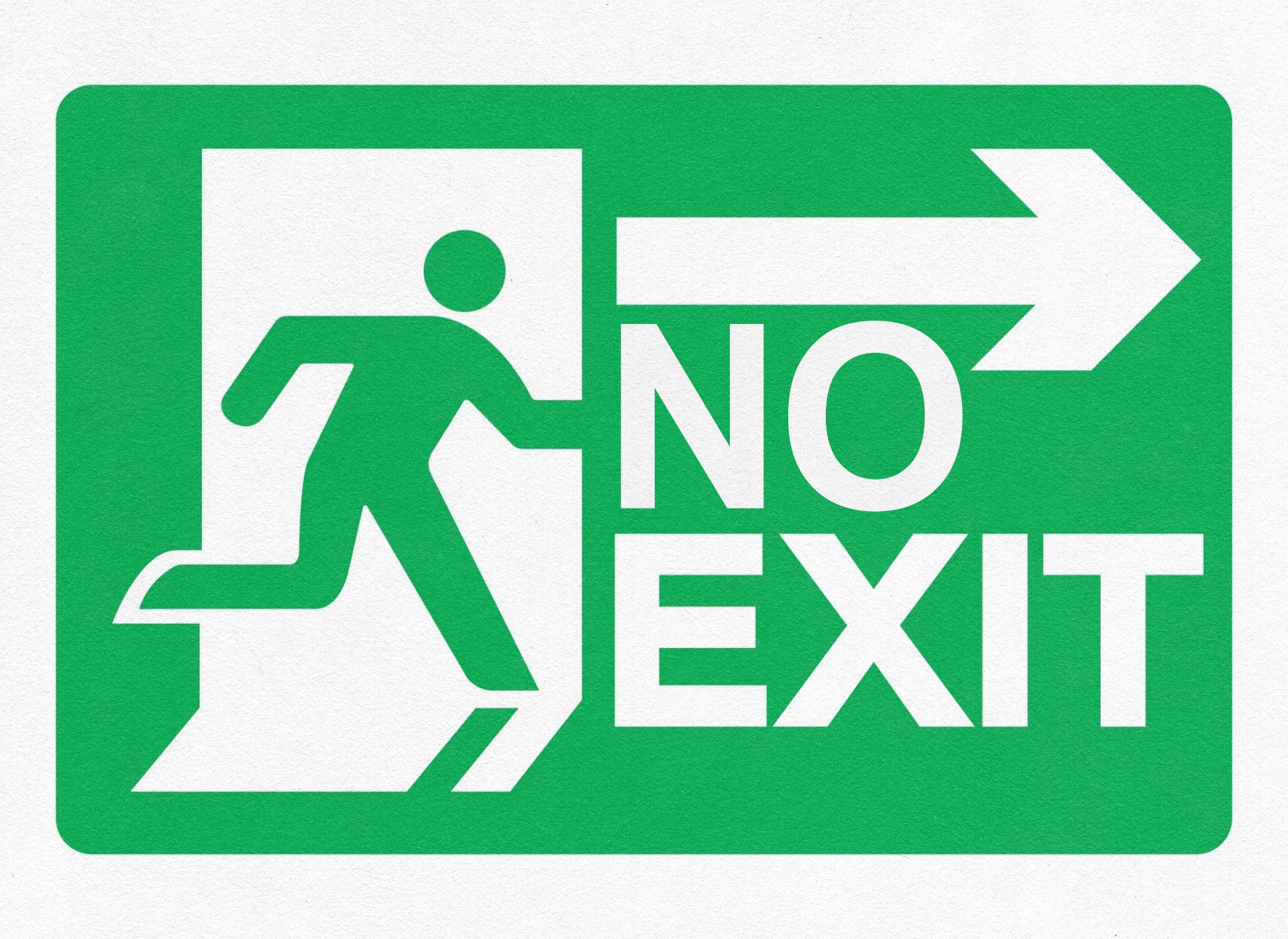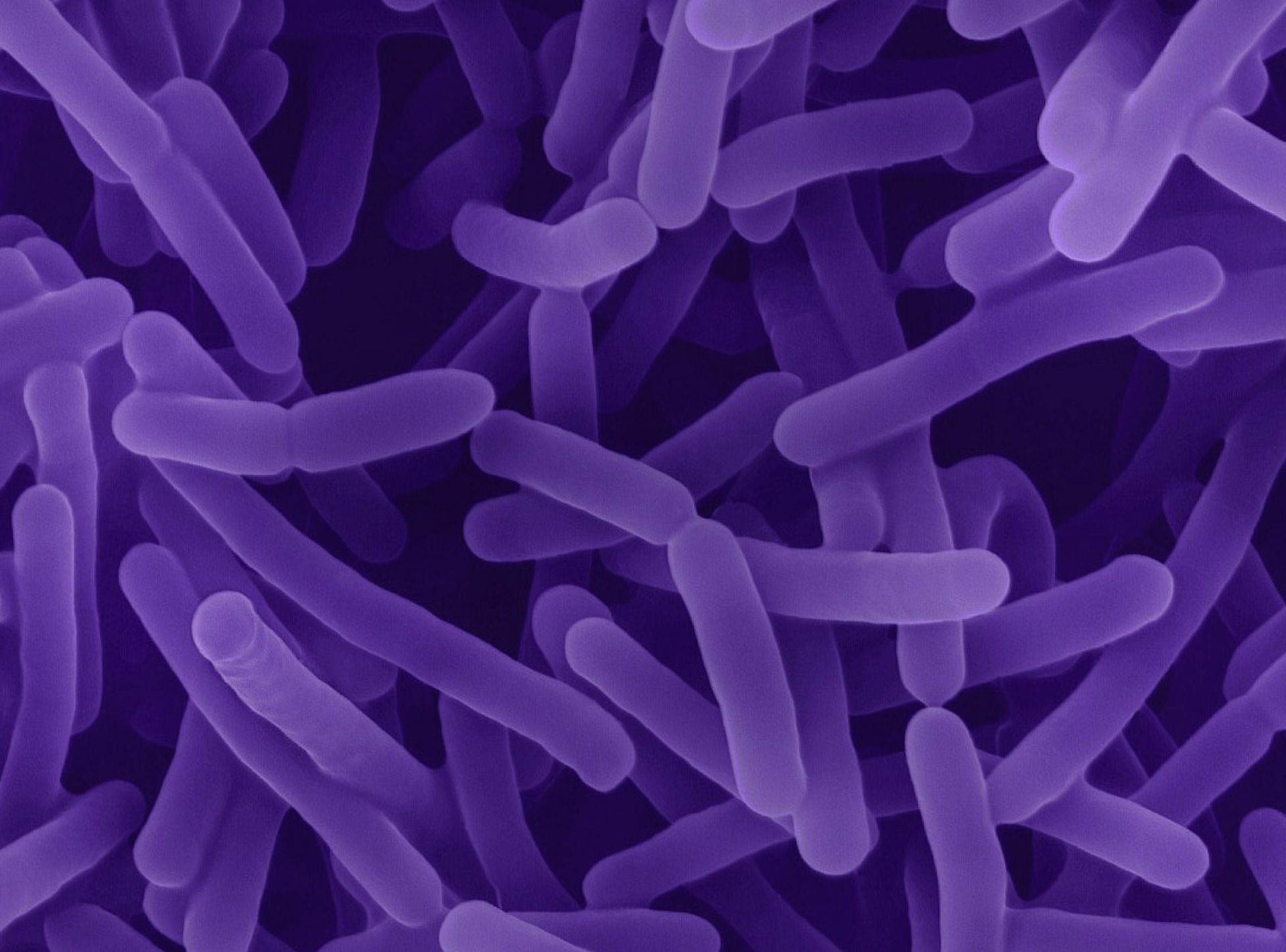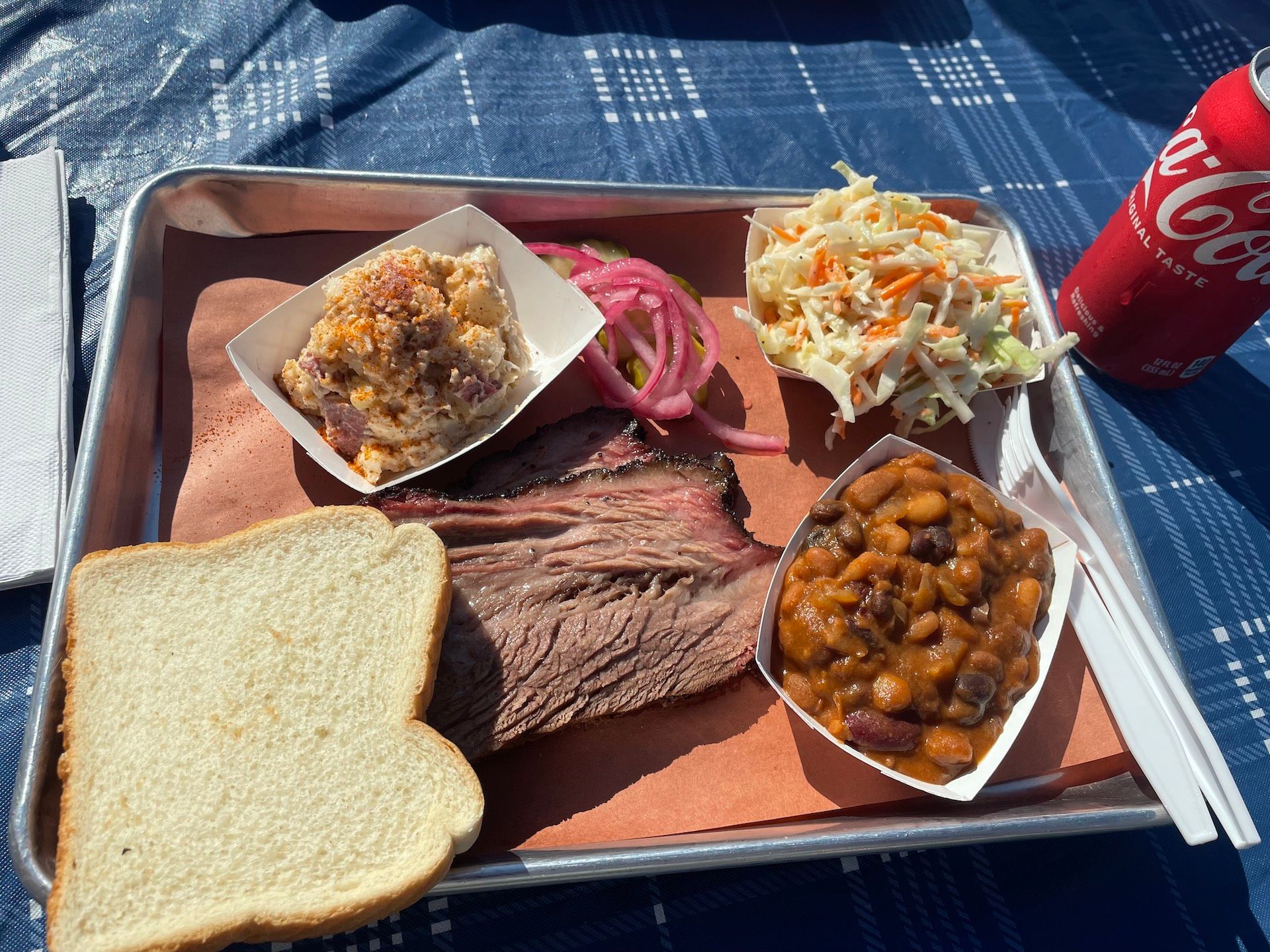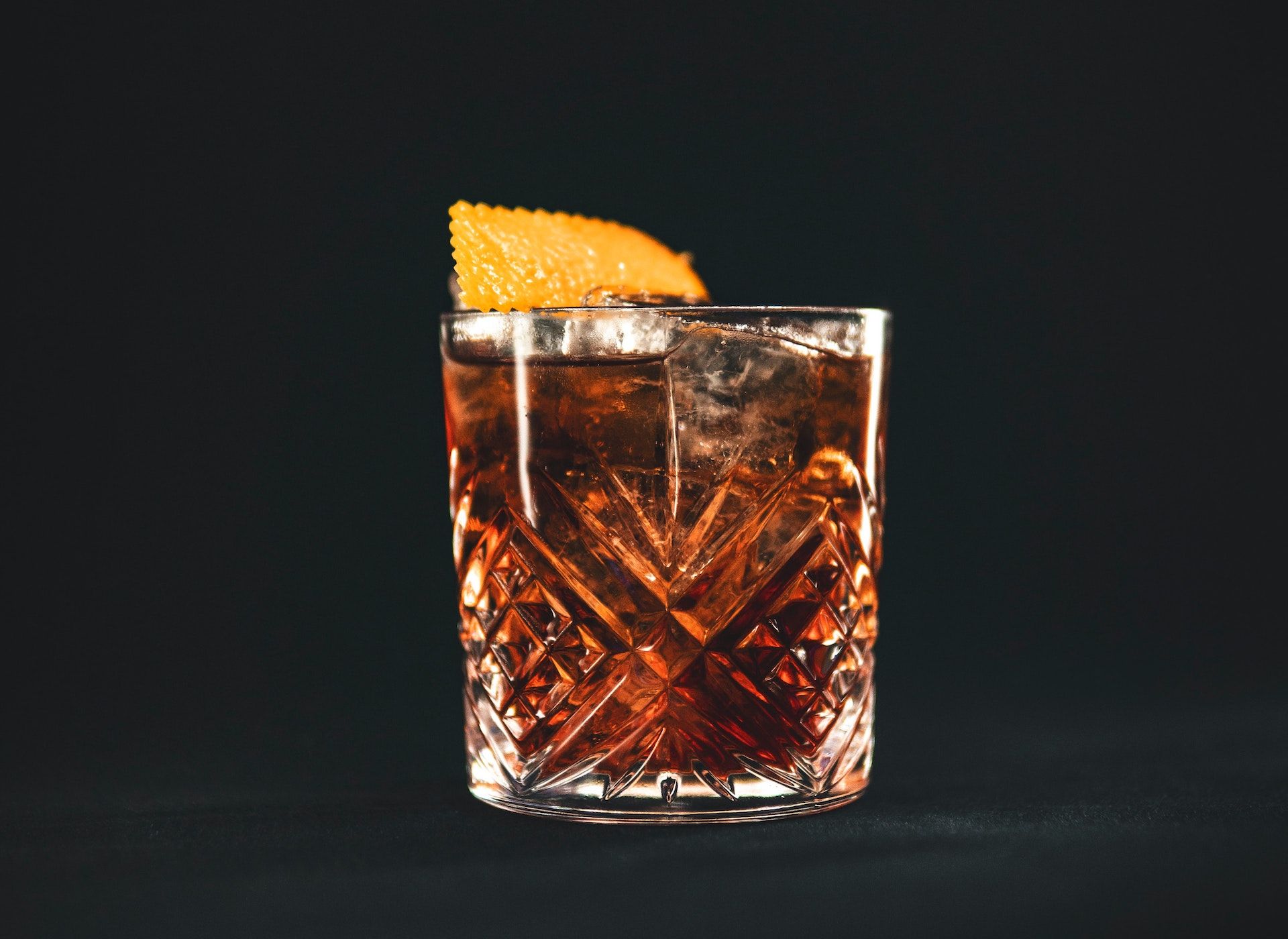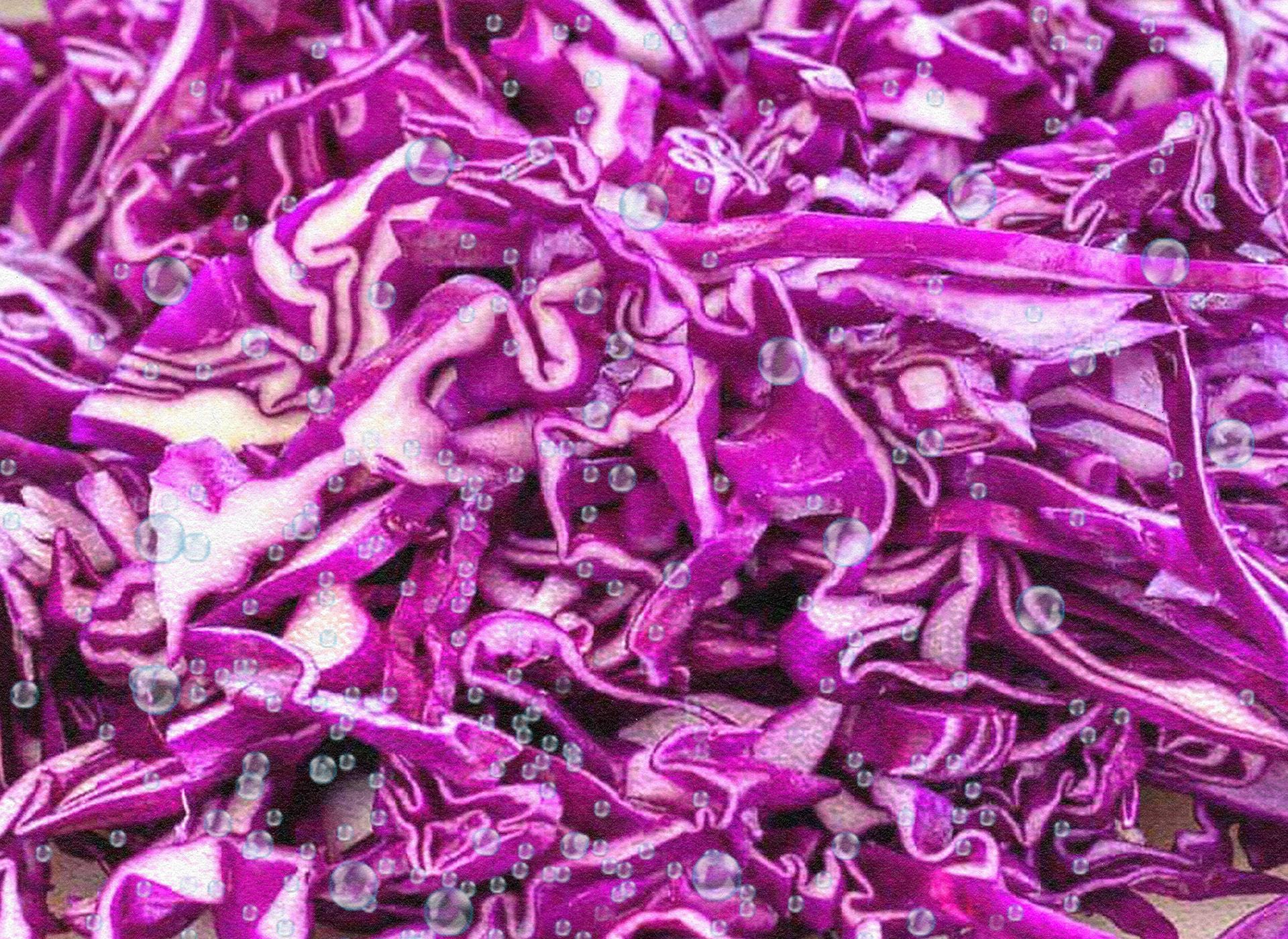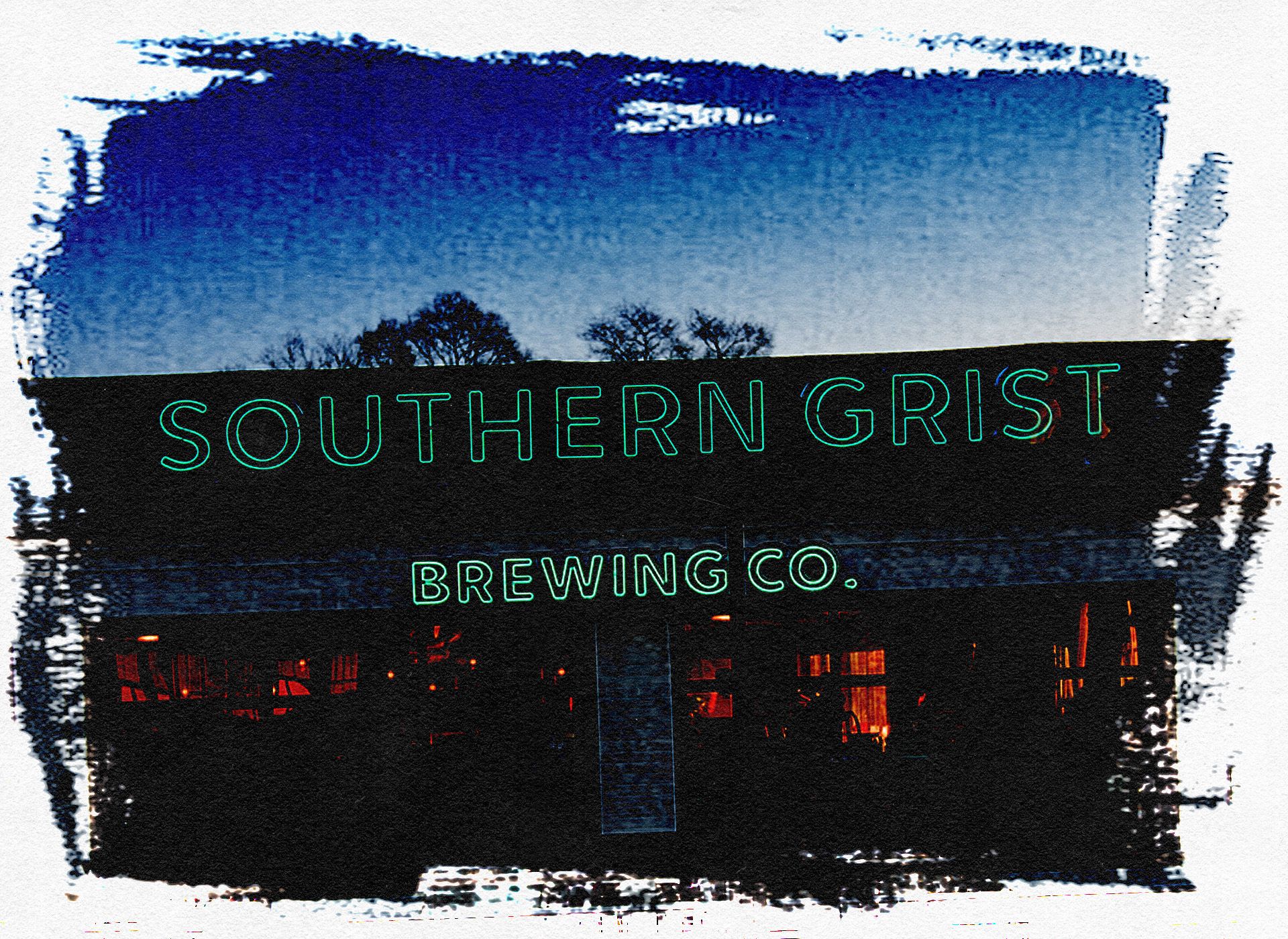 Around the Web
"Modern medicine, as a discipline, has developed along technocratic lines, and in doing so has widely overstepped its bounds. By promising an end to suffering, through the development and administration of ever more sophisticated drugs and surgical techniques, medicine is not just chasing a chimera, it's also pathologizing normal conditions and, what's worse, rendering ordinary people as passive recipients of treatment, rather than active agents in their own health. We're talking about far more, then, than just bad reactions to drugs. We are medicalizing elements of society that should never have been medicalized, and the process is robbing us of our ability to think and act as fully human beings. Got a problem? There's a pill for that…"
Source: First, Do Some Harm
American Mind, 18 November 2022, Read Online
You May Also Like
Words of Wisdom
"All who joy would win must share it. Happiness was born a Twin."

Lord Byron
Today's newsletter is brought to you by Megan Podsiedlik (Nashville), Edward Landstreet (Local Noise), and Davis Hunt (everything else).