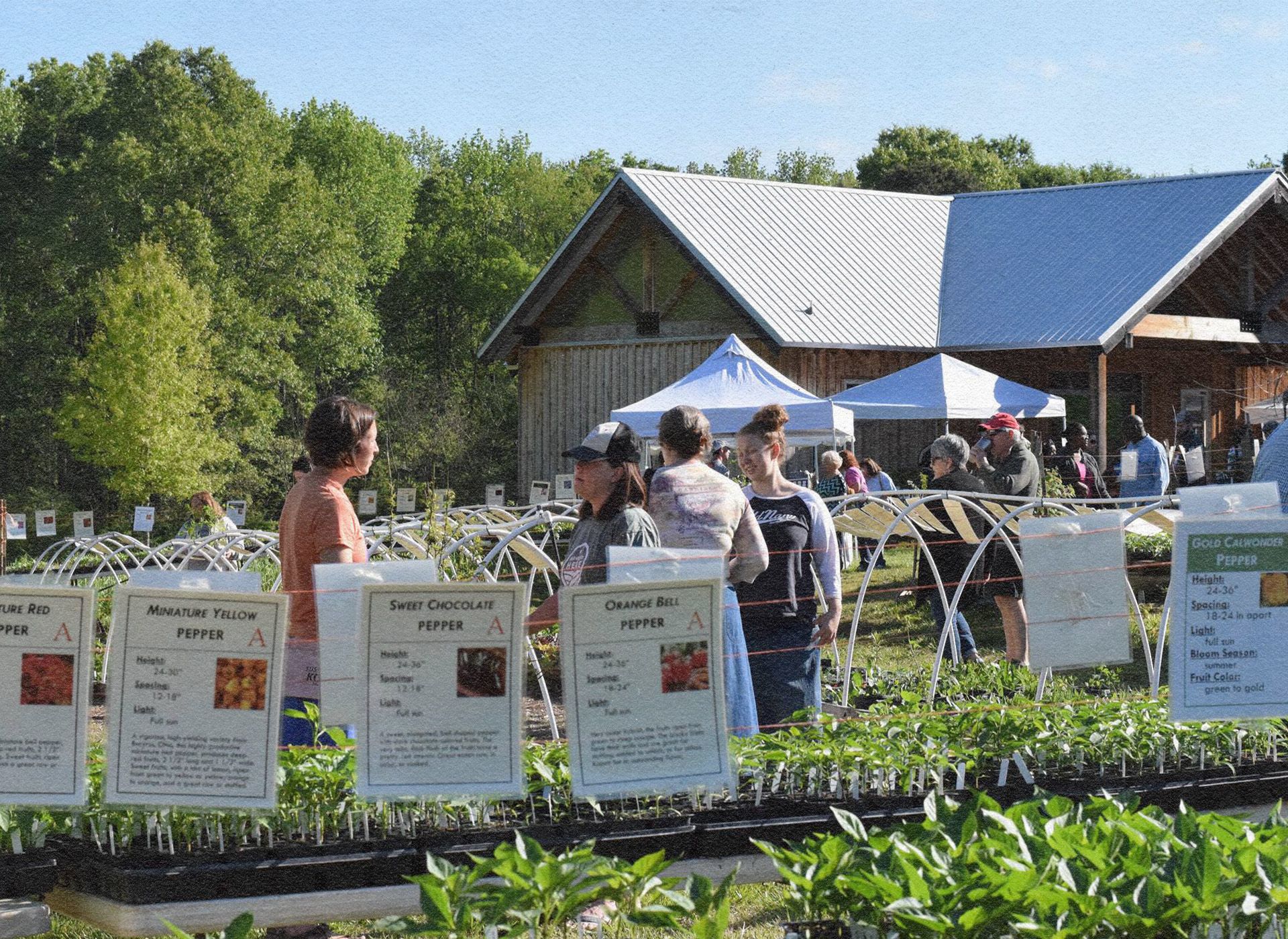 No. 422: Farming in the Middle of the City
⁂ Nashville's Alt-Daily ⁂ City Farms · Charters · Bills on Deck · Jams Tonight · Much More!
From Geneva DeCobert
Only ten minutes from downtown Chattanooga, twenty two acres of agricultural land has been set aside since the early 1800s. Gifted to the city by the Crabtree family with the single rule that it must remain farmland, the plot sat unused for a very long time. With rich, dark soil and a creek running along one side of the property, it gives the impression that one is suddenly deep in the country. Just beyond its border, however, is a neighborhood complete with restaurants, shops, and the buzz of vehicles.
Crabtree Farms, the non-profit organization, was founded here in 1998. Will Bailey, now the Chairman of the Board, and his partner made use of the land for the sake of organic farming, originally cultivating seven acres to grow fruits, vegetables, and herbs alongside Padgett and Nathan Arnold (now of Sequatchie Cove Creamery). Now, in its twenty-fifth year, Crabtree has become much more than a place to grow food. With workshops, outreach programs, and a massive drive to bring healthy food to people in the city, the organization is cultivating an oasis of community.
DEVELOPING OVER TIME
Today, only four of the initial seven acres are used for planting. Courtney Parker, the Administrative and Events Coordinator at Crabtree, sees this as being for the better. "It's a good thing because as time went on, we've had more of an opportunity for education," she explains. For the last ten years, the organization's focus has largely shifted from growing food on its own to teaching others how—and more. This started with reaching out to local schools to arrange field trips, where children can come learn about how a farm operates, to care for the land, and even occasionally do some planting of their own. Field One—the oldest and smallest plot on the farm—has the best soil, but Crabtree farmers don't keep it for themselves. One section of this field is utilized in collaboration with another nonprofit, which brings the disabled to enjoy gardening. The other section is for local school children. Rather than busying themselves with textbooks and diagrams of soil, they get the opportunity to work with it hands on, enjoying "what soil looks like and smells like and feels like," smiles Parker. She remembers a favorite group from Clifton Elementary, who opted for walking to the farm rather than taking a bus.
Education opportunities don't end after childhood. Crabtree has poured resources into adult workshops on gardening, fermenting, breadmaking, basket weaving, and more. Around 2015, they erected a building on the property just to host increasingly popular classes more comfortably: The Evelyn Center. With a large projector screen, tables, chairs, and a twenty-square-foot demonstration kitchen, workshops can effectively run year-round. "Knowing how to grow food is just one part of food access and food sovereignty," states Parker. The center also allows the farm to continue operating as a nonprofit organization, as they will occasionally rent it out for various events. The space is gorgeous, and Parker modestly notes that "it's something a bit warmer than a boardroom." Income from renting out that space gives Crabtree greater opportunities to bring in more field trips and after school groups. Even homeschool groups will come to enjoy the farm, adapting curriculum together and harvesting and cooking with a local chef.
Crabtree Farms is also responsible for setting up the Main Street Farmers Market, a year-round market with over thirty vendors. Situated just across from Finley Stadium every Wednesday from 4 p.m. to 6 p.m. in the warm months and to 5:30 p.m. in the winter, the market offers a wide variety of foods, both whole and specialty. Find raw milk, grass-fed and pastured beef and pork, produce, coffee, baked goods, and even clothing. I stopped by on my way back from the farm itself and saw dozens of people, their children, and their dogs catching up and enjoying company even in the cold, windy afternoon. Speaking with a woman there who raises her own sheep for wool, I purchased a lovely handmade ear warmer for only $10. The market gives a hint, in that parking lot, of the kind of community that Crabtree is fostering, one project at a time.
Continue reading...
⧖⧗⧖ ENJOY THE PAMPHLETEER? ⧗⧖⧗
Consider a donation. Help us grow our coverage, expand our reach, and explore a wider variety of topics.

HEADLINES
Personnel Files Show Past Disciplinary Complaints of Officers Charged in Tyre Nichols' Death (Star) Four out of the five Memphis police officers fired and criminally charged in the death of Tyre Nichols have previous records of disciplinary complaints.
American Classical Education Submits Charter School Applications in Five Tennessee Counties (Star) Wednesday marked the deadline for charter school applicants to submit their packages to local school boards in counties where they wish to establish a new charter school, and American Classical Education (ACE) has submitted applications in five Tennessee counties.
POLITICS
Tennessee Senate committee hears testimony on mileage-based vehicle tax options (Center Square) A Tennessee Senate committee heard testimony on Wednesday on a potential mileage-based user fee to replace the state's gas tax. Several states have begun pilot programs on what is called an MBUF while Virginia has gone to a permanent model.
Tennessee Republicans push for control of Nashville airport, sports venues (Tennessean) Tennessee Republicans filed bills Tuesday to exert their control over the governing boards for Nashville's airport, Nissan Stadium, Bridgestone Arena and other Music City landmarks. The new bills would remake the boards and give state lawmakers and the governor the power to appoint the majority of the members.
Financial columnist pans GOP plan to slash Nashville convention center bond funding (TNJ) Joe Mysak, a municipal market columnist for Bloomberg news, is blasting a proposal by Tennessee Republican lawmakers to eliminate a revenue stream for Nashville to pay off the $560 million balance on bonds issued to build the city's new convention center.
Legislation would create fine for harassing property owners (Channel 5) State Sen. Charlane Oliver, D-Nashville, is proposing a crackdown on predatory real estate calls. Under her proposal, how many calls, texts or mailings someone interested in a property can send to the owner would be regulated. The bill would allow prospective buyers to reach out to a property owner just once a year.
DEVELOPMENT

THINGS TO DO
View the full calendar here.
🌱 Antiques and Garden Show at the convention center, all day Friday through Sunday.
🐔 It's Nashville Hot Chicken Week. Get deals and vote for the best hot chicken in Nashville.
👨🏻‍🌾 Check out our Nashville farmer's market guide and our 2023 southern festival guide.
🎧 On our Spotify: Pamphleteer's Picks, a playlist of our favorite bands in town this week, On the Radar, a playlist of the best bands in town in the future, and Nashville Sounds, an ever-growing sample of the local music scene.
TONIGHT
🍀 Live Irish Music @ McNamara's Irish Pub, 6p, Free, Info
🎸 Kelly's Heroes @ Robert's Western World, 6:30p, Free, Info
🎸 Open Mic @ Fox & Locke, 6:30p, Free, Info
+ Vet community here
🎙 Summer Camp: On The Road Tour @ Brooklyn Bowl, 7p, $15, Info
+ Bands compete for a spot on the Summer Camp festival lineup. The Pamphleteer spotlight's on Killkeyz Band
ON THE RADAR
🎸 Lotus @ Brooklyn Bowl, 2/16, 8p, $20, Info
🎙 Weyes Blood @ Brooklyn Bowl, 2/22, 8p, $23+, Info
+ Folk-pop, a modern Joan Baez
🎻 Billy Strings @ Bridgestone, 2/24-25, 8p, Info
🎻 Billy Strings @ Ryman, 2/26, 8p, Info
+ Only eligible if you purchased a ticket to one of his previous nights' Bridgestone shows
🥁 Os Mutantes @ The Blue Room, 3/1, 7p, $25, Info
+ Brazilian psychedelic rock band, part of the Tropicália movement of the late 1960s
🕺 Lettuce @ The Brooklyn Bowl, 3/17-18, $32, Info
+ Funk
🎸 Goose @ The Ryman, 3/31-4/1, Info
+ Funky jam band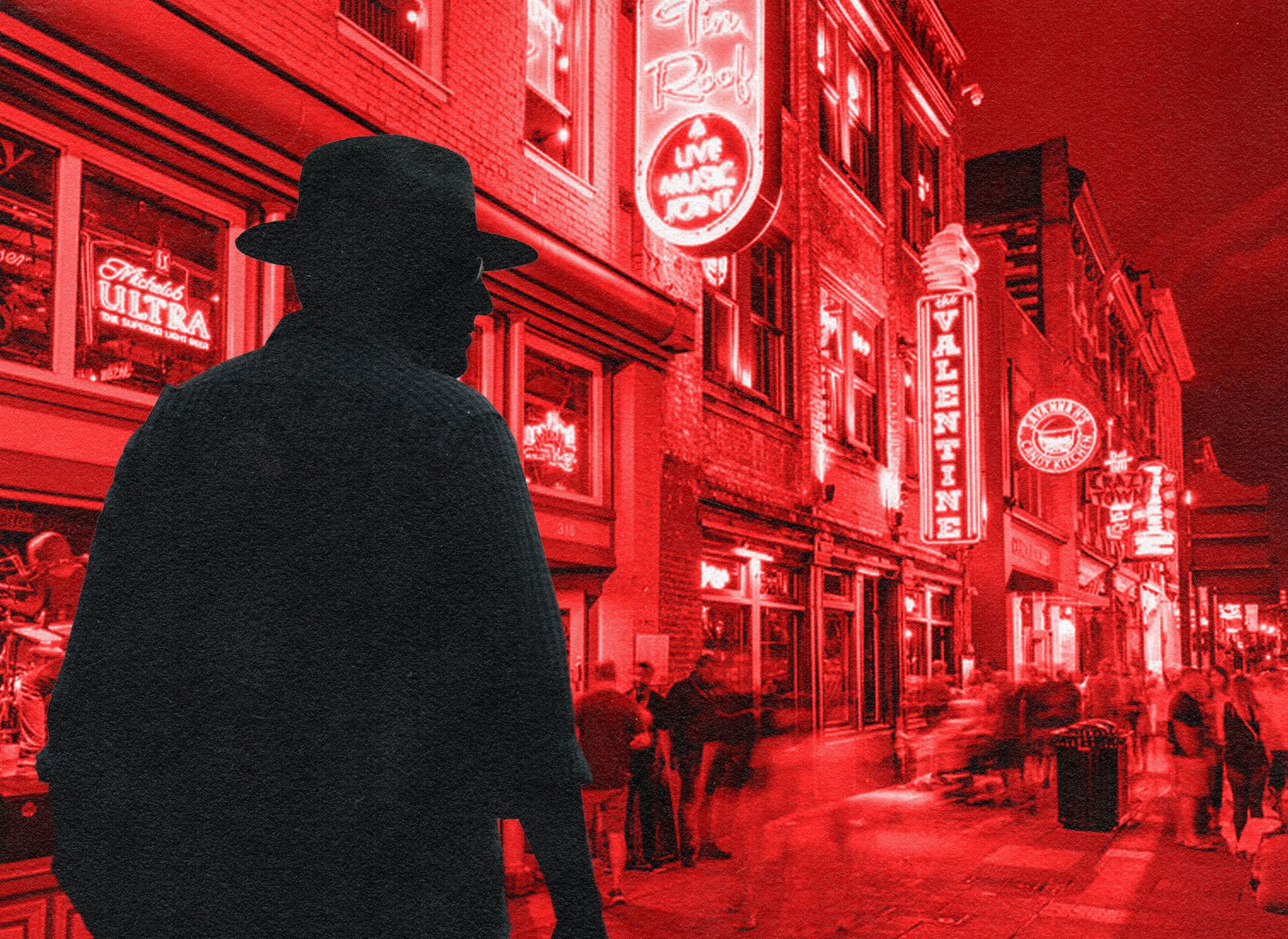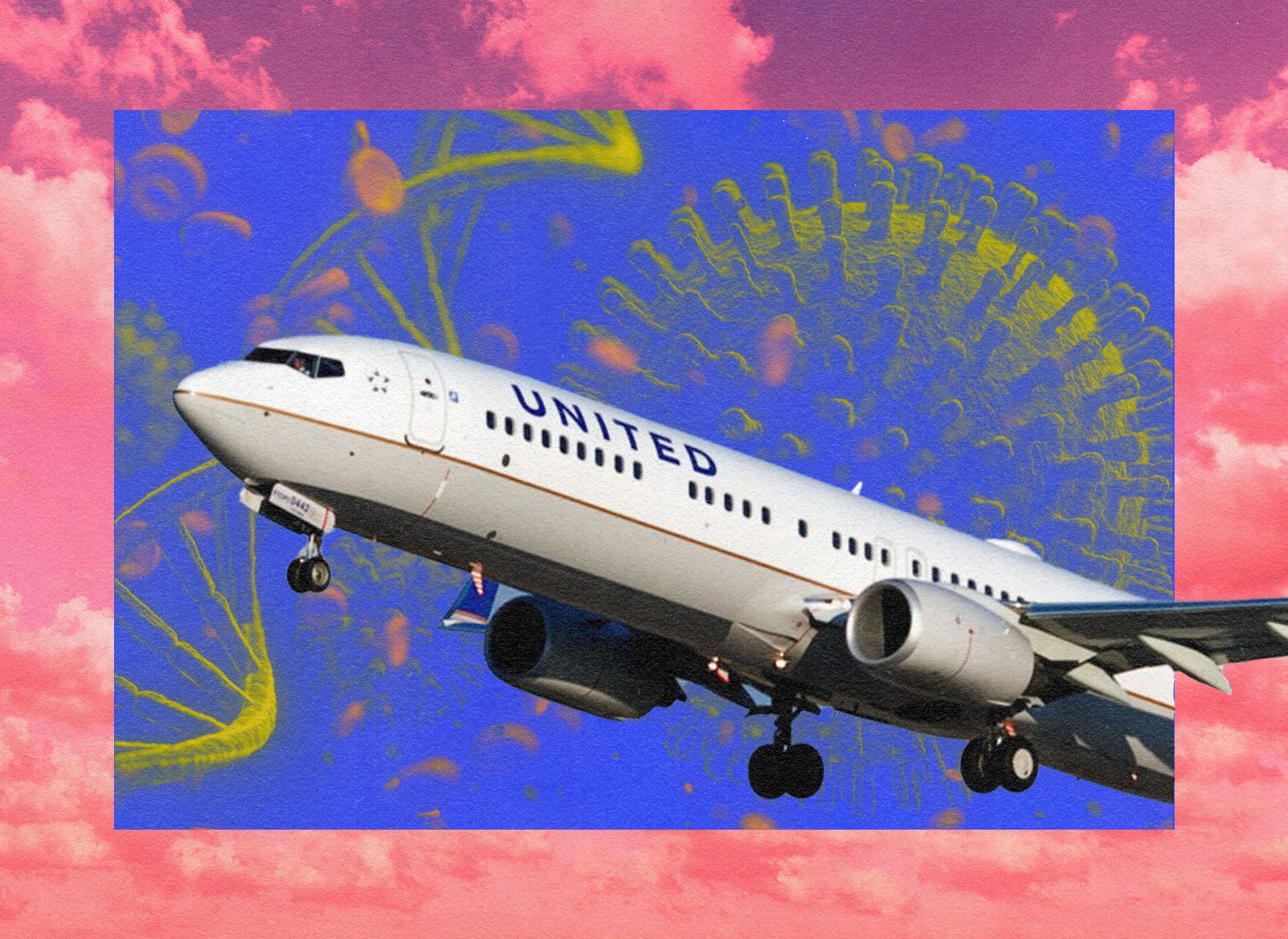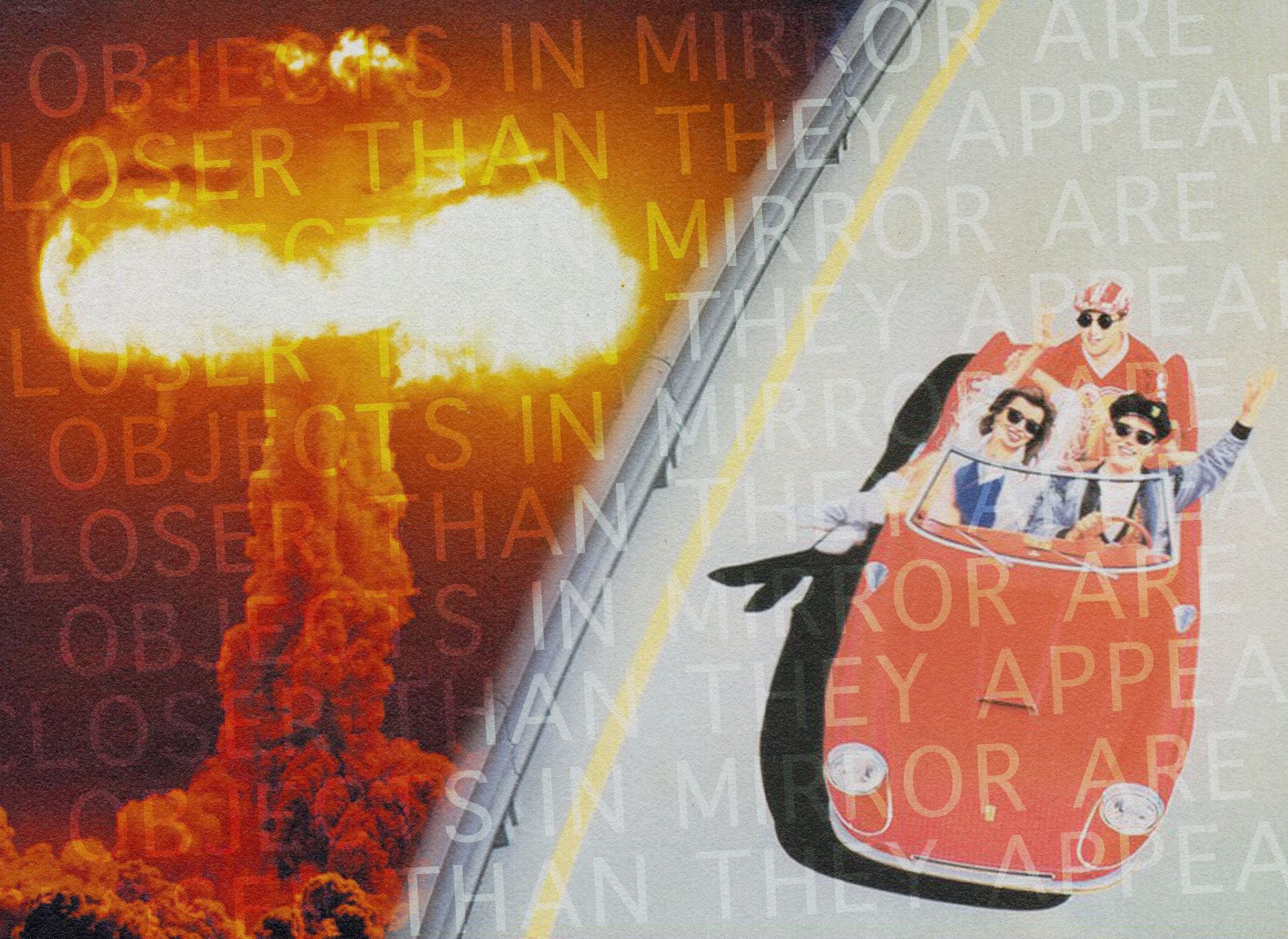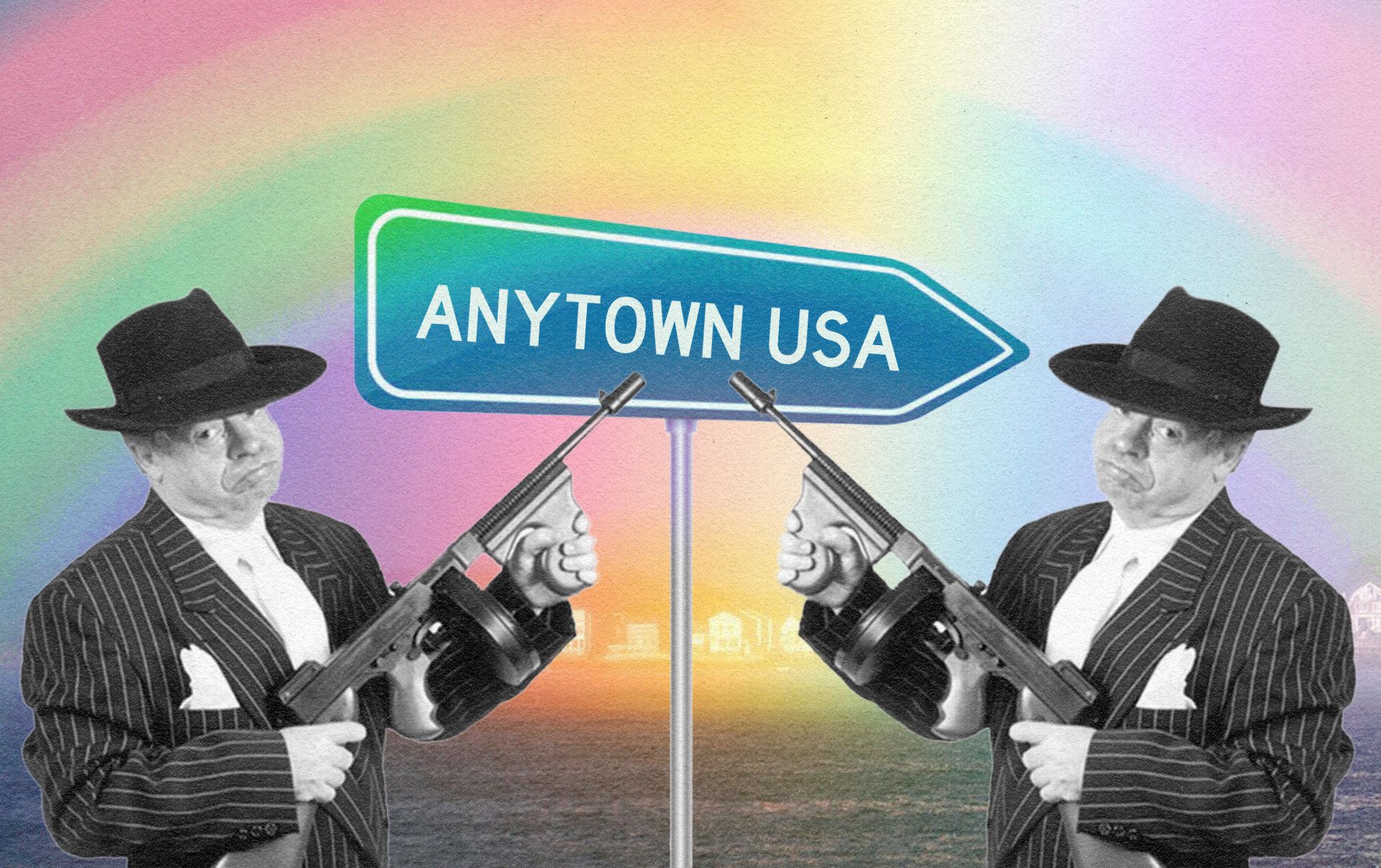 i