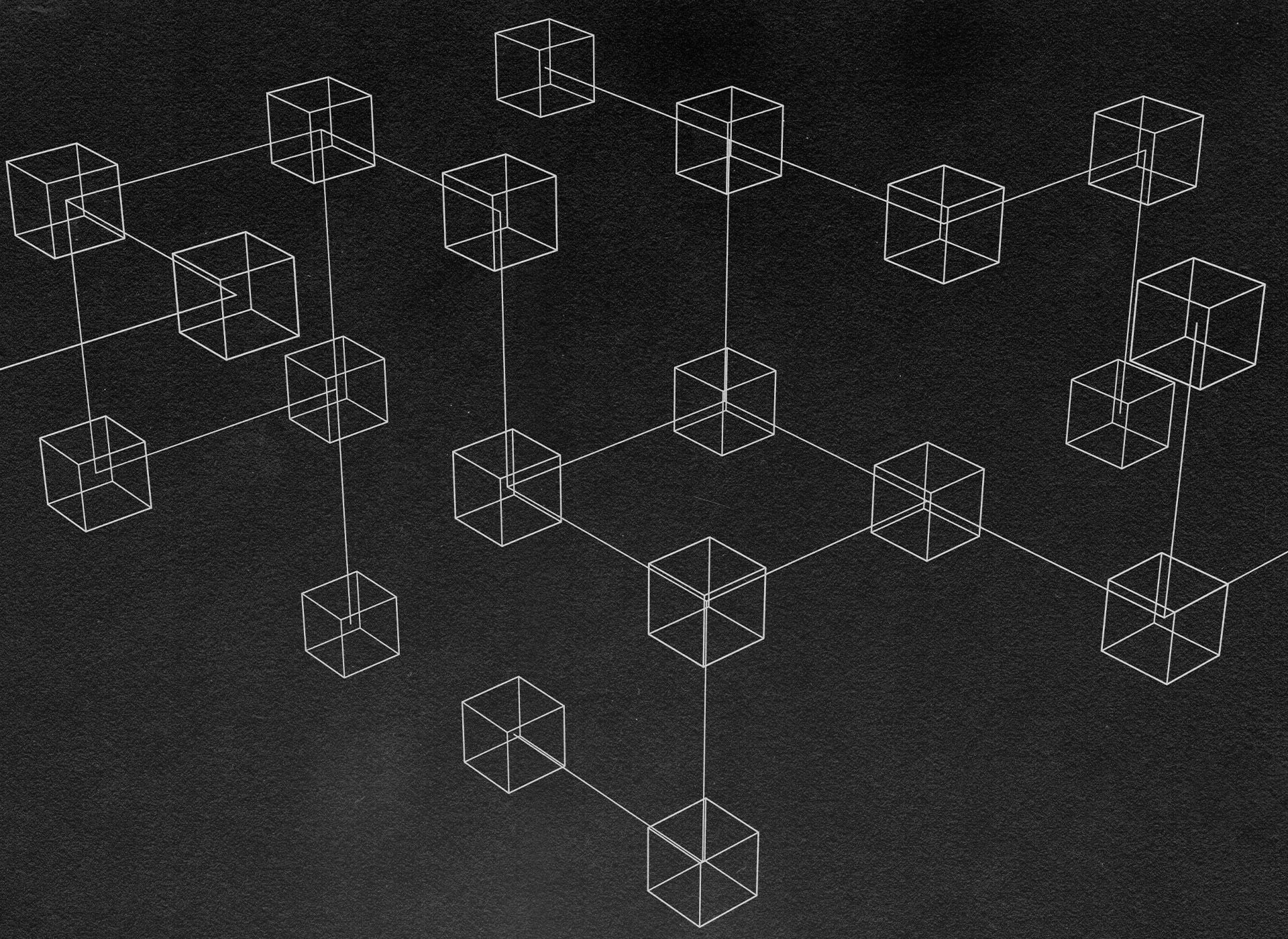 No. 432: A Decentralized Food Supply
⁂ Nashville's Alt-Daily ⁂ Bitcoin 101 · Decentralization · Beef · Cattle · Film Rundown · Much More!
Good morning, everyone.
The subject line of yesterday's newsletter directed it to many of your spam folders, so I'm including the below from yesterday for those who missed it:
As I've mentioned before, we're revamping our monthly Bar Hours. Tuesday next week (2/21) is the first of these events centered around Bitcoin. We've partnered with Bitcoin Magazine to offer readers and attendees the chance to have questions addressed regarding the world's largest cryptocurrency.
Bitcoin Magazine is the original cryptocurrency media company. Founded by Vitalik Buterin—the creator of Ethereum—in 2011, the magazine has been around as long as crypto has been a thing. It was acquired by the current proprietor, David Bailey, in 2015. Since that time, they've made Nashville their home.
They take an aggressively pro-Bitcoin stance and deliberately exclude all other cryptocurrencies from their coverage. For those curious, this will be an excellent opportunity to meet people that work in the space and get answers to questions you might have about it.
We'll be giving away two free tickets to their Bitcoin 2023 conference in Miami, Florida. I went last year and had a blast.
You can RSVP for the event at Americano Lounge here.
Onward.
--
From Geneva DeCobert
As food prices continue to stay elevated, leaving many to spend too much money on over-processed and poor-quality groceries, food security should be at the top of everyone's minds. Luckily, some organizations are already working toward solutions. The United States Cattlemen's Association and the Beef Initiative are working on two fronts to set up fresh supply chains independent of industrial food. The Beef Initiative is doing this industrially, by creating a network of direct trade between producers and consumers, while the Cattlemen's Association works politically by lobbying in DC for the ability of independent ranchers to work and make a living.
CATTLEMEN IN THE CAPITAL
The United States Cattlemen's Association (USCA) is a lobbying group in Washington, DC. Lia Biondo, Director of Outreach and Policy, explained that the American beef industry is in danger of becoming "completely vertical." "It comes down to competition. Capitalism without competition is exploitation," she states plainly. The problem, she expounds, is that there are essentially only four meat packaging companies operating in the country; two of which are based overseas. These are where the majority of the beef in our supermarket comes from—and it's paid for before the cattle is even born.
That's because today, nearly 80% of sales from beef producers to processors are "sweetheart deals" These are when the massive packaging company has a feedlot (think too many cows in one room, eating corn) and sign a contract where they essentially become a subsidiary of the packaging company. The company tells the feedlot what breed of cattle to buy, how to feed them, and how to keep them in order to produce the amount of meat they want and when. This not only floods the market with low-quality beef but pushes small ranchers out of business.
Less than twenty years ago, "sweetheart deals" made up under 50% of transactions. The rest were negotiated deals, where a rancher tells the packaging company what they can have by what day without compromising the quality of the beef. Such deals produce a more balanced market arising from supply and demand, where cattlemen get more income to supply natural beef as demand for it increases. Biondo warns that if the industry doesn't quickly return to negotiations like this, "we'll end up with a completely vertical industry," meaning little to no economic competition for those four major packagers and no more independent ranches. The hog and chicken industries have already gone that way.
The industry has come to this point, she says, by way of strong lobbying from the North American Meat Institute (NAMI). In 2015, the NAMI successfully pushed to remove country-of-origin labeling from beef products. This meant that major packaging companies could now include lean South American beef with the more fat American beef and still label it a "Product of the USA." The USCA has been pushing against this with their own lobbying, attempting to get The Cattle, Price, and Discovery Act to the Congress floor. This act would operate on two levels: closing the "Product of the USA loophole," and restoring country of origin labeling to where real USA beef would be labeled "Born, Raised, and Harvested in the USA." They also hope to establish "very small to small" processing facilities of anywhere from one to five hundred employees, so ranchers across the country can have more opportunities to sell beef directly to the consumer.
The USCA invited Beef Initiative representatives to their fifteenth annual meeting in Nashville this past December. Biondo explained that while the USCA was mostly unfamiliar with the technology of Bitcoin, they appreciated how the Beef Initiative was such a "fervent and passionate group on social media" whose values aligned with the organization.
Continue reading...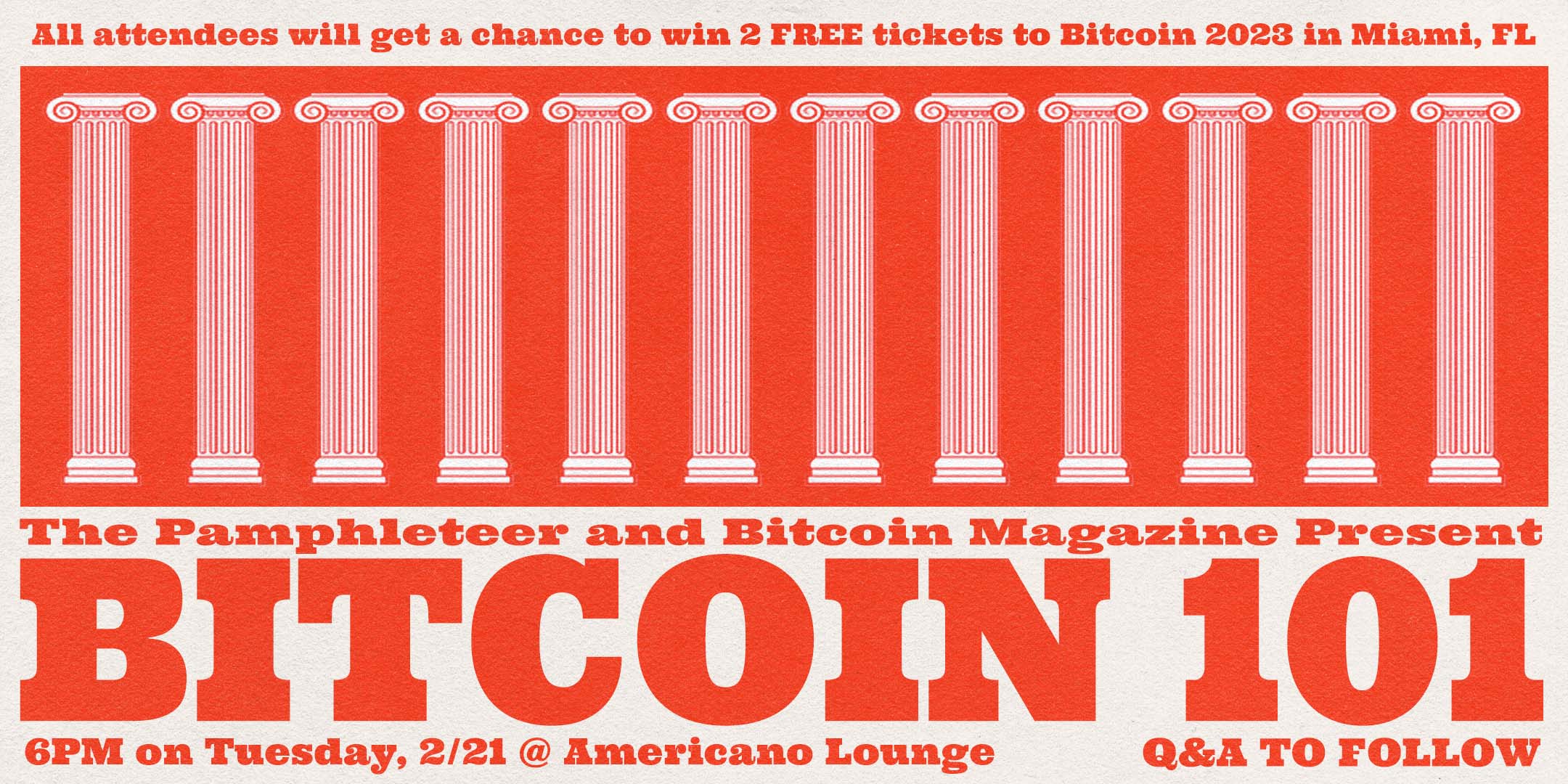 ⧖⧗⧖ ENJOY THE PAMPHLETEER? ⧗⧖⧗
Consider a donation. Help us grow our coverage, expand our reach, and explore a wider variety of topics.

THAT'S SO FED Back in July 2021, a court ruling issued by United States District Judge Thomas Anderson of Tennessee declared President Joe Biden's loan forgiveness program for farmers unconstitutional because it specifically excluded white farmers. As part of the American Rescue Plan Act of 2021, Congress approved this relief package based on a goal to create equity among "socially disadvantaged groups."
This ruling was the result of a case brought forward by Rob Holman, a Tennessee farmer, who was deemed ineligible for loan forgiveness based on the fact that he is white. Though Holman v. Vilsack et al resulted in a nationwide injunction halting the program, the White House has yet to respond.
THE RUNAROUND There is a sly workaround that has become increasingly common in the American court system. After the courts hand down a ruling that exposes these types of discriminatory practices, a change in the law is issued to "moot" the case's ruling and avoid enshrining a precedent that can benefit other Americans.
This dynamic is still playing out in the Holman case. The prevailing party requested for the government to cover the attorney fees for the case. When the type of workaround mentioned above is implemented, the US government argues that the plaintiff's court case didn't technically "prevail." So, guess who's left holding the bag?
HEADLINES
Three Davidson County tornado warning siren sites are inoperable (Main Street) The Nashville Office of Emergency Management's Outdoor Tornado Warning Siren System has three tornado warning siren sites that are inoperable and awaiting repairs. Davidson County is under the threat of severe weather from Wednesday night into Thursday.
Pentagon officials confirm Tennessee National Guard helicopter crashed, 2 reported dead (Channel 5) A Tennessee National Guard black hawk crashed in Alabama on Wednesday afternoon, leaving two dead, CBS News confirmed with the Pentagon.
Here's what 2022 year-end real estate data says about Nashville's 2023 housing market (Tennessean) Mortgage payments last year were up 58% over the prior year. Home inventory in Nashville is up 144% over this time last year. Home appreciation is slowing.
Home-Flipping and the Plague of Poor Residential Construction (Scene) Says attorney Jean Harrison, poor construction is widespread and systemic, in part due to the state's lax construction regulations.
DEVELOPMENT

THINGS TO DO
View the full calendar here.
👨🏻‍🌾 Check out our Nashville farmer's market guide and our 2023 southern festival guide and 🎥 movie guide.
🎧 On our Spotify: Pamphleteer's Picks, a playlist of our favorite bands in town this week, On the Radar, a playlist of the best bands in town in the future, and Nashville Sounds, an ever-growing sample of the local music scene.
TONIGHT
🎸 Lotus @ Brooklyn Bowl, 8p, $20, Info

🪕 The Foreign Landers @ The Station Inn, 9p, $15, Info
+ married folk and bluegrass duo

🍀 Live Irish Music @ McNamara's Irish Pub, 6p, Free, Info
🎸 Kelly's Heroes @ Robert's Western World, 6:30p, Free, Info
🎸 Open Mic @ Fox & Locke, 6:30p, Free, Info
+ vet community here
✹ WEEKLY FILM RUNDOWN: Feb. 17-23
The latest releases and special screenings hitting Music City this week.
Ant-Man and the Wasp: Quantumania: Marvel's Phase 5 kicks off with the latest installment in the adventures of Paul Rudd's low-rent superhero. This time, he's trying to figure out how to get back the time he lost with his daughter (Kathryn Newton) while stuck in the quantum realm during the whole Thanos thing.
Now playing in theatres.
2023 Oscar Nominated Short Films: Few people beyond Hollywood insiders ever had the chance to see the short films up for Academy Awards for most of the ceremony's history. But a few years ago, cable channel ShortsTV began putting together three two-hour blocks of the nominees divided into live-action, animation, and documentary nominees for limited theatrical release. It's like classy TikTok in a room full of people.
Now playing at AMC Thoroughbred 20 and The Belcourt.
Restoration Roundup at The Belcourt: See new 4K transfers of classic films ranging from Jean Renoir'a ultimate satire of bourgeois elites The Rules of the Game (2/19) to John Carpenter's ruthless urban western Assault on Precinct 13 (2/17-18) with a little of Crouching Tiger, Hidden Dragon (2/17-23) thrown in for good measure among others.
Note: Crouching Tiger, Hidden Dragon is also playing at AMC Thoroughbred 20 this week.
Beloved: A Spotlight Series on Black Female Directors: The Belcourt's overwhelmingly white executive team pays lip service to Black History Month. Sure, classics like Daughters of the Dust (2/18-19) are can't miss, but 2019's Queen & Slim is pretty much just an overblown meme with a marketing budget. Noticeably missing is anything by Lemon and Zola director Janicza Bravo—probably because she makes movies with white people in them and treats African-Americans as something other than righteous, vocal activists or victims mired in poverty porn. Is it too much to ask for a screening of Selma where all the whites in the audience sit in the back of the theater and pay an extra $2 AMC style for the privilege of public atonement?
Of An Age: A Serbian-born Australian teenage boy with a passion for ballroom dancing has a daylong love affair with his friend's older brother during the summer of 1999. The last thing theaters need right now is another gay-themed film bombing at the box office, but at least this one has that Gen X indie appeal that indicates it's as cynical about Hollywood's recent spate of diversity vitamin movies as we are.
Now playing at AMC Thoroughbred 20 and Murfreesboro 16.