No. 433: Revealing the Revealed
⁂ Nashville's Alt-Daily ⁂ Hoáng · Bitcoin 101 · AG · Drag · Movie Rundown · Much More!
Good morning, everyone.
News Channel 5's Phil Williams is at it again. This time, he's "revealed" that freshman Congressional Rep. Andy Ogles has a bad habit of altering his resume and exaggerating some of his work history for effect.
Personally, I find the transgressions fairly benign, but I once changed my major on a resume from "Computer Science" to "Film Production" in order to score a screenwriting internship, so maybe I'm not the best guy to ask about this. He's certainly no George Santos. I can say that with confidence.
J.D. Salinger used to do this kind of thing. He would famously make up elaborate resumes for various purposes throughout his life. There's an art to this kind of thing: presenting yourself as you want to be seen through a resume. I can understand the temptation to fiddle with and refine this.
Anyway, I digress. An interesting part of the story is that Williams interviews Heidi Campbell, who lost to Ogles in last November's general election, and uses her reactions to give weight to the revelations.
What's more revealing about the story, other than the fact that Ogles has a penchant for exaggeration, is that Campbell failed to do this research during her campaign which says a lot about her due diligence. Seems like Tennessee dodged a bullet there.
Onward.
--
๏ HOÁNG FOR YOUR BUCK
Sometimes the simplest of setups can yield the most dynamic food. Sometimes substance trumps style in such a way that you're embarrassed you ever fell for style in the first place. Sometimes you find a place of warmth and comfort at just the right time amidst the chaos. Relax, you say, it's just a bowl of frickin' noodles. But what a bowl of noodles it is! The spicy lemongrass beef noodles – or Bun Bo Hue – at Hoáng Tofu in West Nashville at 6333 Charlotte Pike was such a revelation, I wanted to go back the very next day and do it all over again, washing it down with some of their refreshing sugar cane juice. Then again, that would preclude me from trying all the delicious sandwiches, egg tarts, tofu dishes, and Pho that they've come to be known for at the small storefront just a few doors down from the style-over-substance, previously reviewed restaurant, Soul.
Hoáng Tofu is many things, wrapped up in a small package: a deli with a wide variety of sandwich options (including a "Buy Five, Get One Free" deal), a grab-and-go storefront offering freshly cooked rice, tofu, and steamed Vietnamese specialties to eat at home, and blissful Pho and noodle soup shop complete with all the fixings. My lemongrass beef dish was served with rice noodles, bamboo shoots, scallions, herbs, chili crisp, fish sauce condiment, and a steaming, lemongrass and ginger-inflected broth with a perfect kick of heat hitting the back of the throat. Feeling under the weather lately? This dish would be your salvation. In addition to the sugar cane juice drink, beverage options include authentic Vietnamese coffee, fruit smoothies, bubble tea, Thai tea, and various sodas.
The sandwich board above the cooler offers eleven different, varied options like teriyaki chicken, Vietnamese bologna, Korean BBQ beef, the ever-intriguing sardine sandwich, and the one I really enjoyed: crispy roasted pork. Along with the shredded carrots, the texture of the pork belied by the softness of the roll, and the umami-blast of the sandwich spread made for a delightful combination of flavors wrapped up in one small sandwich. The rolls, and many of the delights offered at Hoáng, are freshly made in-house. I found the service to be very friendly, though keep in mind if they are busy, there's only a handful of tables inside, so you may want to avoid typical lunch rush times if possible. The only thing that would improve this gem of West Nashville is a beer license. Hey, a man can dream.
With such a barebones setup, in an unassuming strip mall far from the hustle and bustle of downtown Nashville, Hoáng Tofu is yet another example that incredible food can—and often does—come in small packages. There really isn't much more to say, as much as I'd love to continue waxing about the pleasures of noodles and broth, and how they can save your life when you need it the most. Epicurean and economic are two words you rarely see lumped together. But this is the kind of place to celebrate, to enjoy, to support. You can go back five different times and never have the same experience. There's such an array of takeaway options, you can go for lunch and take home an entirely different meal for dinner. I'm just thankful it exists, and I'll be going back soon. There's so much great food in this town, you just have to find it. And when you do, don't keep it a secret...
From Mike Wolf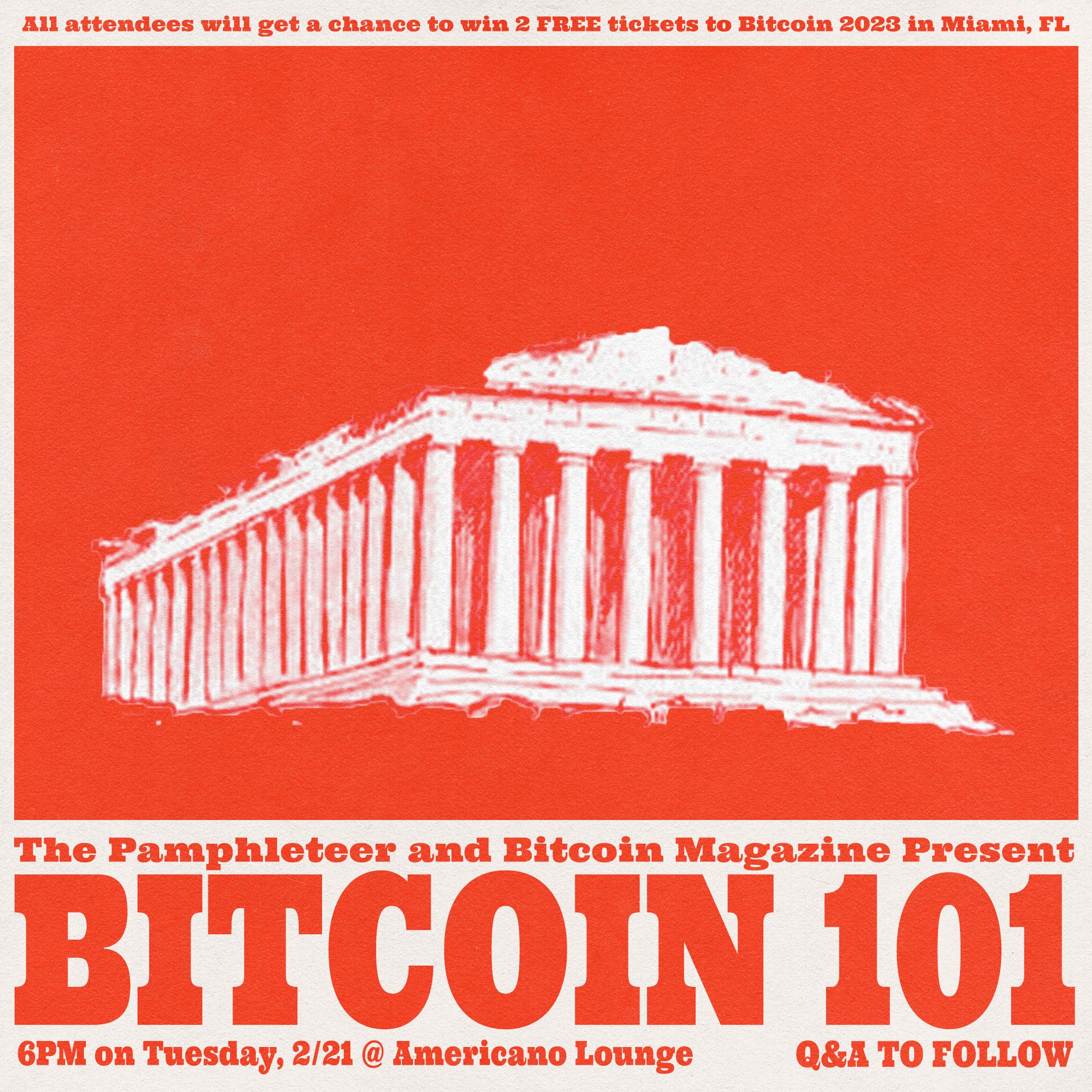 ⧖⧗⧖ ENJOY THE PAMPHLETEER? ⧗⧖⧗
Consider a donation. Help us grow our coverage, expand our reach, and explore a wider variety of topics.

LOCAL RUNDOWN
TN AG DEFENDING BOYS AND GIRLS "There is nothing remotely illegal about requiring members of a girls' school sports team to be girls," stated Tennessee Attorney General Skrmetti in a press release on Wednesday in support of a Florida law "preserving separate school sports teams for girls and boys." Skrmetti joined a 21-state coalition of attorneys general who drew up an amicus brief in support of the sunshine state.
GAINES OF GALLATIN SPEAKING OUT Riley Gaines of Gallatin, TN has recently been making her rounds in the press defending women in sports. Gaines is the University of Kentucky swimmer who tied for 5th place in the 200 Freestyle finals against transgender swimmer Lia Thomas during the 2022 NCAA Championships.
"Honestly, I'm speaking out now because I was that person who was looking for someone else to look up to for hope and encouragement when I was on the verge of speaking out," said Gaines to the Washington Examiner in an interview released on Wednesday.
MEETING IN DRAG Locally, sparks flew on Tuesday during a General Assembly public hearing regarding HB09; the bill restricting "adult cabaret performances" in public locations. Also referred to as the drag show bill, an amendment was added that creates a stipulation that profane performances must have an age requirement. During this week's committee meeting, House Leader Lamberth had to step in with a warning to attendees who were interrupting a testimony by local activist Landon Starbuck in support of the bill.

"A handful of supporters sprinkled in a packed room overflowing with over 200 left-wing, angry activists. As you can see, I was shouted at while giving testimony to the point they had to threaten to remove everyone," said Starbuck in an Instagram post where she gave an account of the incident. She also stated that she had to be escorted out of the building by officers for her own safety as the meeting concluded.
HEADLINES
Could the Republican convention go into new Titans stadium? (Lookout)  A spate of bills designed to give the state control over Metro Nashville could go away if officials agree to lure the Republican National Convention to Nashville – possibly by the time a new domed Titans stadium opens in a few years.
Sen. Jeff Yarbro enters Nashville mayor's race (Tennessean) He joins current council members Sharon Hurt and Freddie O'Connell, as well as economic development veteran Matt Wiltshire and former AllianceBernstein COO Jim Gingrich in the race.
Tennessee Senate approves adding Hamilton County to ESA/voucher program (Center Square) Sen. Todd Gardenhire, R-Chattanooga, explained Hamilton County was taken out of the original pilot as the school district put an additional $20 million in funding into the district's schools and hired a new superintendent, but that has not solved the district's issues.
DEVELOPMENT

THINGS TO DO
View the full calendar here.
👨🏻‍🌾 Check out our Nashville farmer's market guide and our 2023 southern festival guide and 🎥 movie guide.
🎧 On our Spotify: Pamphleteer's Picks, a playlist of our favorite bands in town this week, On the Radar, a playlist of the best bands in town in the future, and Nashville Sounds, an ever-growing sample of the local music scene.
TONIGHT
🎸 STRFKR @ Brooklyn Bowl, 8p, $25+, Info
+ psychedelic indie synth-pop & late aughts nostalgia for millennials
🪕 The Cowpokes @ Acme Feed & Seed, 12p, Free, Info
🎙 Live Irish Music @ McNamara's Irish Pub, 6p, Free, Info
🎸 Kelly's Heroes @ Robert's Western World, 6:30p, Free, Info
✹ WEEKLY FILM RUNDOWN: Feb. 17-23
The latest releases and special screenings hitting Music City this week.
Ant-Man and the Wasp: Quantumania: Marvel's Phase 5 kicks off with the latest installment in the adventures of Paul Rudd's low-rent superhero. This time, he's trying to figure out how to get back the time he lost with his daughter (Kathryn Newton) while stuck in the quantum realm during the whole Thanos thing.
Now playing in theatres.
2023 Oscar Nominated Short Films: Few people beyond Hollywood insiders ever had the chance to see the short films up for Academy Awards for most of the ceremony's history. But a few years ago, cable channel ShortsTV began putting together three two-hour blocks of the nominees divided into live-action, animation, and documentary nominees for limited theatrical release. It's like classy TikTok in a room full of people.
Now playing at AMC Thoroughbred 20 and The Belcourt.
Restoration Roundup at The Belcourt: See new 4K transfers of classic films ranging from Jean Renoir'a ultimate satire of bourgeois elites The Rules of the Game (2/19) to John Carpenter's ruthless urban western Assault on Precinct 13 (2/17-18) with a little of Crouching Tiger, Hidden Dragon (2/17-23) thrown in for good measure among others.
Note: Crouching Tiger, Hidden Dragon is also playing at AMC Thoroughbred 20 this week.
Beloved: A Spotlight Series on Black Female Directors: The Belcourt's overwhelmingly white executive team pays lip service to Black History Month. Sure, classics like Daughters of the Dust (2/18-19) are can't miss, but 2019's Queen & Slim is pretty much just an overblown meme with a marketing budget. Noticeably missing is anything by Lemon and Zola director Janicza Bravo—probably because she makes movies with white people in them and treats African-Americans as something other than righteous, vocal activists or victims mired in poverty porn. Is it too much to ask for a screening of Selma where all the whites in the audience sit in the back of the theater and pay an extra $2 AMC style for the privilege of public atonement?
Of An Age: A Serbian-born Australian teenage boy with a passion for ballroom dancing has a daylong love affair with his friend's older brother during the summer of 1999. The last thing theaters need right now is another gay-themed film bombing at the box office, but at least this one has that Gen X indie appeal that indicates it's as cynical about Hollywood's recent spate of diversity vitamin movies as we are.
Now playing at AMC Thoroughbred 20 and Murfreesboro 16.