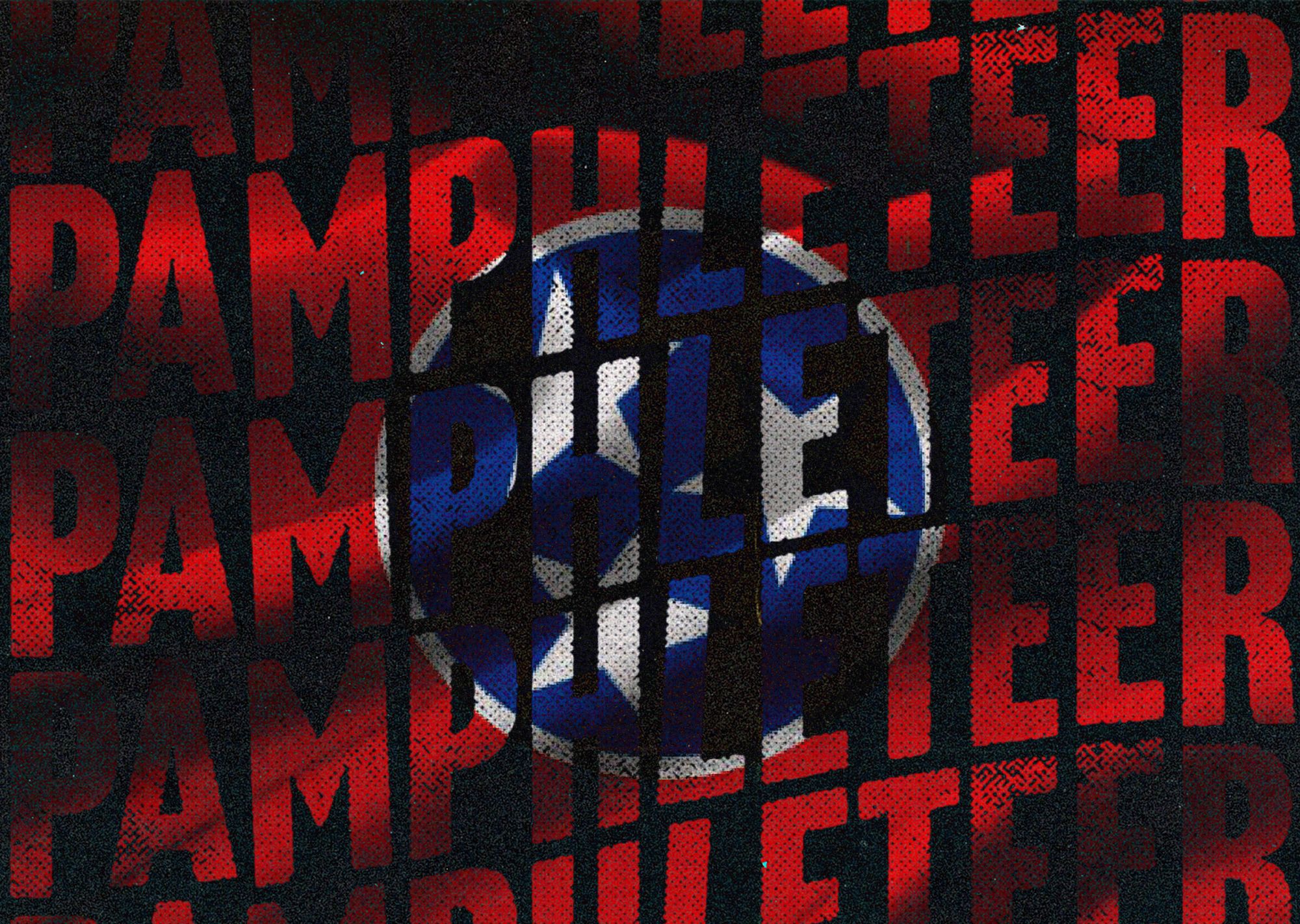 No. 471: Wrapping up
⁂ Nashville's Alt-Daily ⁂ Weekend · Breweries · Session · Movie Rundown · Local Color · Much More!
Good morning, everyone.
A pleasant weekend ahead of us here in Middle Tennessee. This afternoon, it's looking like we'll get some light thunderstorms, but a sunny and cool Saturday will more than makeup for it.
Yesterday, I had a nice conversation with mayoral candidate Alice Rolli that we'll be releasing as a podcast early next week. Speaking of, if you haven't checked out our podcast yet, you can do so here. We've done interviews with a variety of folks, both local and international, on topics ranging from farming to city governance.
In other news, Bill Lee's "order of protection" law that he urged state lawmakers to pass on Wednesday appears dead in the water for now. Legislators are on pace to wrap up the 113th General Assembly today.
Today, Valerie Malfy takes us on a tour of some of Nashville's best breweries, Megan catches us up on the whirlwind week up at the Capitol as the general assembly rushes to adjourn for the year by the end of today, and Jerod talks about the latest movie releases.
Onward.
⧖⧗⧖ ENJOY THE PAMPHLETEER? ⧗⧖⧗
It is only because of your donations that we can remain ad-free. Help us grow our coverage, expand our reach, and explore a wider variety of topics.

﹅ THE BEST BREWERIES IN NASHVILLE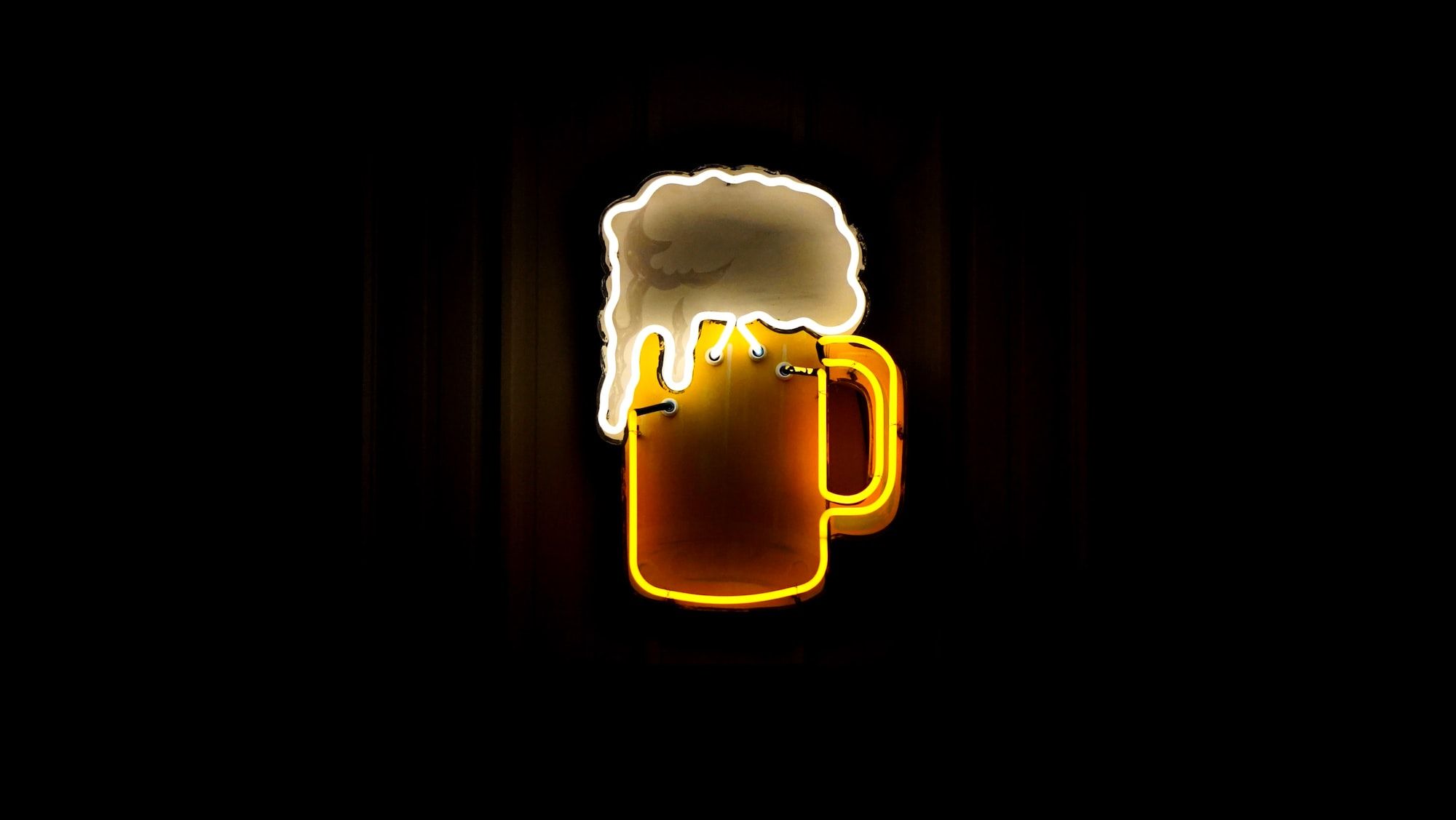 From Valerie Malfy
Breweries be boomin' recently here in Nashville. We might not be known as "beer city USA" like our similar-sounding neighbor to the east (Asheville), but the people (and the tourists) here sure do like their beer. After the success of independent breweries like Yazoo, Tennessee Brew Works, Jackalope, and Bearded Iris (Germantown), it was only a matter of time before others bought their ticket for the land of barley and hops.
So, with the seasons of outdoor sipping upon us, I thought I'd round some highlights up for ya, so you can saddle up with confidence for wherever you're headed.
Continue reading...

❏ LEGISLATION  PASSED THIS WEEK
Let's take a brief look at how the 113th General Assembly is wrapping things up before finalizing the budget this session, shall we?
AG GIVEN POWER OVER DA We'll begin with a little background on this one before getting to the legislation passed by the General Assembly. Mid-March, we covered a bit of courtroom activism taking place in Memphis. On February 3rd, Shelby County Criminal Court Judge Paula Skahan ordered that convicted murderer Michael Sample's death sentence be vacated. Back in September of last year, Sample filed a petition contending he has an "intellectual disability and is ineligible to be executed."  Steven Mulroy, the Shelby County District Attorney, affirmatively agreed with both the petition and Judge Skahan's order and now Sample, who was convicted of two counts of felony murder after shooting witnesses during a robbery, is eligible to be considered for release.
Sitting on the governor's desk is HB1002, a bill that was passed by the state legislature this Monday, April 17th, 2023.  Over a month ago, House Leader William Lamberth added an amendment to the bill giving the state attorney general control when there is a post-conviction request to re-review sentencing in cases involving the death penalty. When signed into law, the bill will prevent trial courts and district attorneys from retroactively changing the original sentences without consent by the AG's office.
TRANSGENDER ATHLETES Also on Governor Lee's desk is a bill expanding protections for student-athletes in Tennessee. If signed into law, HB0306 will allow private schools to create policy regulating "a student's participation in the school's athletic activities or events based upon a student's biological sex."
MAKE CHILD ABUSE REGISTRIES PUBLIC Yesterday, the governor signed House Joint Resolution 19, which urges the United States Congress to pass a bill making state child abuse registries public. Currently, federal rules and regulations keep this information under lock and key; in Tennessee, the registry of names is only available to state departments and law enforcement agencies in order to protect the welfare of "vulnerable persons."  Tennessee Code also stipulates that registered abusers cannot be hired in a position where they would serve "vulnerable persons."
THREE STRIKES BILL POSTPONED After quick deliberation with no explanation, the House agreed to roll HB1030 until next year. You may recall that this was the "repeat criminal offenders bill" introduced by Speaker Sexton and Lt. Governor McNally. On March 24th,  Sexton added an amendment that would expand on the state's three-strikes law, making repeat violent offenders eligible to be tried and given a life sentence without parole.
Though some of the original amendment language, which retroactively added strikes for convicted violent criminal behavior committed from summer 1994 and onward, was redacted, the bill died anyway.
RED STATES VERSUS BLUE CITIES  Also advanced this week were two bills that, if passed, would give the state authority to appoint members to government boards located in cities with 500,000 residents or more. One allows state legislature speakers to appoint 6 of the 13 directors on the board of the Metro Sports Authority; the other allows the speakers to appoint 8 of the 11 commissioners on the Nashville Airport Authority's board. This, as Councilmember Emily Benedict said, is another instance wherein state-level GOP members are pushing back against the progressive city of Nashville, the only city affected by both pieces of legislation.
The state's other "retributive" bill capping the council will not take effect during this year's election cycle due to a court-ordered temporary injunction preventing its enactment until Metro's lawsuit against the state is settled. AG Skrmetti, who is defending the state in the case, has chosen not to appeal the three-judge panel's decision to grant a temporary injunction.
HEADLINES
Tenn. GOP lawmaker resigns after investigation into workplace harassment (WSMV) In a letter to House Speaker Cameron Sexton, the Workplace Discrimination and Harassment subcommittee said Rep. Scotty Campbell, R-Mountain City, violated the Tennessee General Assembly discrimination and harassment policy based on its investigation into a complaint.
Update to third grade retention law approved but changes won't take effect until 2023-2024 (Tennessean) As Tennessee third graders sit for annual tests this week, lawmakers approved changes to the state's retention law that could require as many as two-thirds of Tennessee third graders to attend tutoring or repeat third grade.
Nashville apartment sales drop 74%, some developers press pause on new projects (TennBeat) Investors purchased seven Nashville apartment buildings totaling $294,450,000 in the first quarter of 2023, according to data from CBRE. That represents a 74% decline in sales volume from the same quarter a year earlier ($1,122,383,062).
ACLU sues Tennessee over block of gender-affirming care on minors (Channel 5) The ACLU filed Thursday on behalf on behalf of Samantha and Brian Williams of Nashville and their 15-year-old transgender daughter, two other plaintiff families filing anonymously, and Memphis-based medical doctor Dr. Susan Lacy.
LOCAL COLOR
💨 Stolen catalytic converters, copper wire seized from Nashville recycling center (WKRN)
✈️ Nashville International Airport adds Delaware flight (Post)
DEVELOPMENT
Building once housing distinctive retailer listed for sale (Post)
Fall start eyed for Midtown project (Post)
Site work underway for west side townhome project (Post)

THINGS TO DO
View our calendar for the week 🗓 here and our weekly film rundown 📽 here.
📅 Visit our On The Radar list to find upcoming events around Nashville.
🎧 On Spotify: Pamphleteer's Picks, a playlist of our favorite bands in town this week.
👨🏻‍🌾 Check out our Nashville farmer's market guide and our 2023 southern festival guide and 🎥 2023 movie guide.
TONIGHT
🕺 The Jacksons @ Schermerhorn Symphony Center, 7:30p, Info
+ Presented without the Nashville Symphony

🎸 Freej Azz @ The Underdog, 7:30p, Info
+ Adam Abrashoff, Michael Zimmerman, Jack Silverman & JD Simo

🎸 Ivan Neville @ Analog at Hutton Hotel, 7p, $25+, Info
+ legendary funk songwriter and performer

🎸 Live Music @ Tennessee Brew Works 2-8p, Info
+ featuring: Lydia Cash Duo
🪕 The Cowpokes @ Acme Feed & Seed, 12p, Free, Info
🎙 Live Irish Music @ McNamara's Irish Pub, 6p, Free, Info
🎸 Kelly's Heroes @ Robert's Western World, 6:30p, Free, Info
✹ WEEKLY FILM RUNDOWN: April 20-26
The latest releases and special screenings hitting Music City this week. For a list of new and upcoming films, check out our 2023 Movie Guide.
Beau is Afraid Joaquin Phoenix undertakes a journey to visit his mother in what one can best describe as a contemporary Jewish version of The Odyssey co-written by Philip Roth and Salvador Dali in Valhalla. Ari Aster's follow-up to Midsommar and Hereditary is near the top of our 2023 must-see list for a reason. Now playing in theaters.
Showing Up Director Kelly Reichardt teams with Michelle Williams in a gently acidic comedy about the politics and pedantic nature of local art scenes that features her four-time leading lady as a sculptor on the cusp of a career-making exhibition. The cinematic heir apparent to James Agee and Dorothea Lange, Reichardt has a gift for making small movies about achingly real characters up against big issues. That makes her work always worth a trip the arthouse. Now playing at The Belcourt
Guy Ritchie's The Covenant Not content resurrecting the Hollywood heist movie last month with Operation Fortune, England's answer to Tarantino aims to do the same for the war film with this tale of an Afghan vet (Jake Gyllenhaal) going it alone to rescue his former translator (Dar Salim) after the Taliban's takeover. Yes, it took a Brit to shed Hollywood light on what bureaucrats did to America's legacy in Afghanistan. But we're lucky we got a movie about it at all. Now playing in theaters.
Evil Dead Rise Sure, it's built great buzz since its premiere at South by Southwest, and its focus on a female rock roadie protecting her nieces and nephews from their demonized mommy who's "with the maggots now" is fresh and creepy. But, it's not a real Evil Dead movie unless we get Bruce Campbell—even if it manages to live up to the hype. Now playing in theaters.
Chevalier Born to a slave and plantation owner, Joseph Bologne rivaled Mozart and kinda maybe rogered Marie Antoinette on the cusp of the French Revolution. As usual, the same people screeching for more diversity in Hollywood will let this top-notch historical romp die at the multiplex so they can keep crafting grandstanding TikToks. Now playing in theaters.
Somewhere in Queens Ray Romano makes his directorial debut while pulling triple duty as co-writer and star in a film about a working-class, Italian-American dad navigating his son's sudden shot at a college basketball scholarship. Romano's been a relatable man of the people since his sitcom days, and he couldn't have better company than Roseanne and Lady Bird's Laurie Metcalf. Now playing in theaters
To Catch a Killer  Shailene Woodley doesn't work enough. Ben Mendelsohn is more than a sideshow player. The last thing either needs to be in is a The Silence of the Lambs retread set in Baltimore. Now playing at AMC Thoroughbred and Regal Hollywood 27
The Latest in Bolly/Tolly/Kolly/Lollywood
Virupaksha (Telugu) When a series of deaths looks like the work of the occult, a community gets its own Shailene Woodley in To Catch a Killer to uncover the truth. Now playing at Regal Hollywood 27.
Kisi Ka Bhai Kisi Ki Jaan (Hindi) A vigilante learns to love in a mashup of Death Wish and McConaughey rom-com that's a "complete family entertainer." Now playing at Regal Hollywood 27.
Money Back Gurantee (Urdu) Amateur thieves rob a bank to break the cycle in a film that's probably more profound and honest than every other gritty American indie on the year's release calendar. Now playing at Regal Hollywood 27.

📰 Check out the full newsletter archive here.