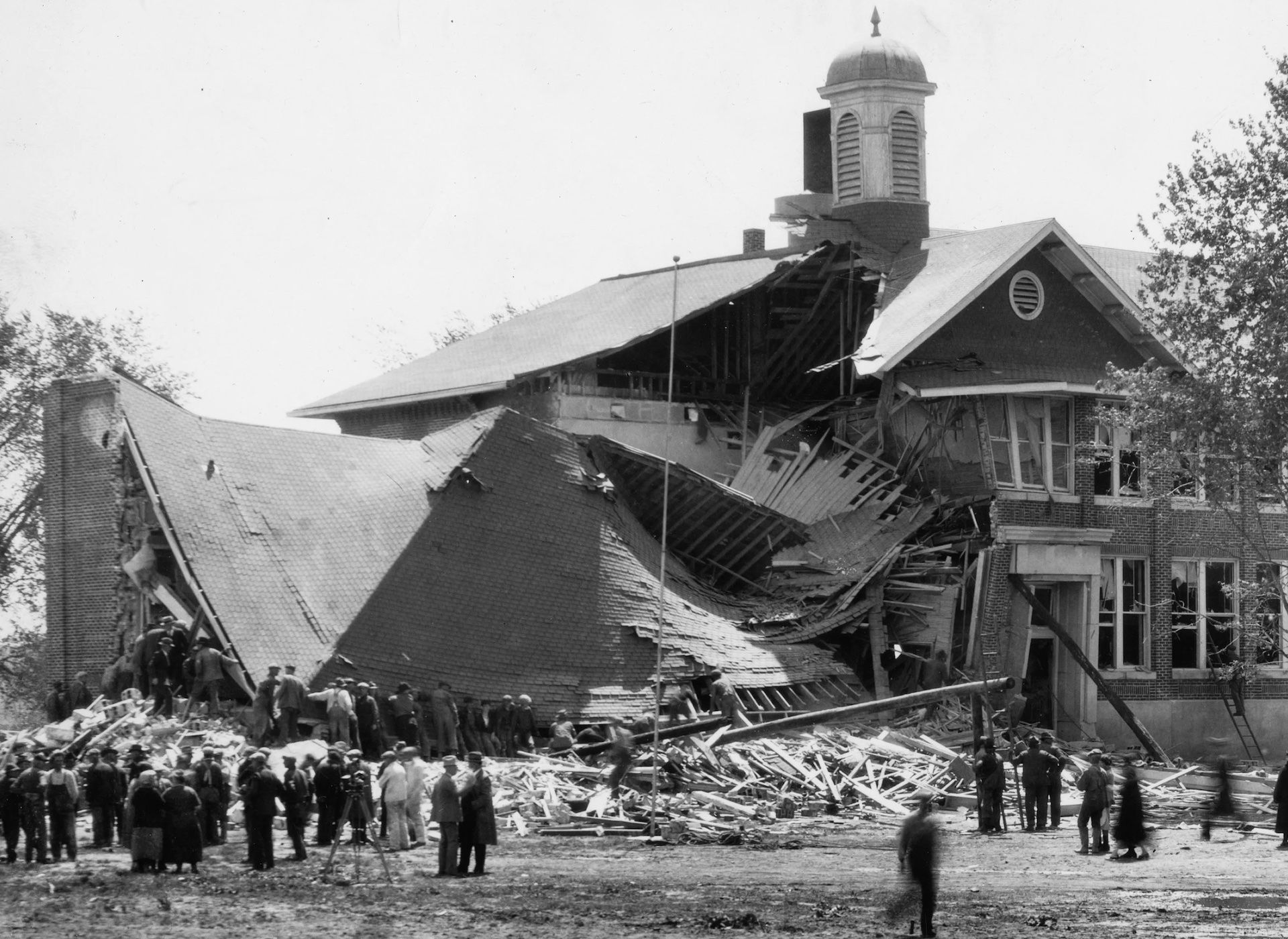 No. 470: The 11th Hour
⁂ Nashville's Alt-Daily ⁂ Massacres · Dog Food · Gun Laws · Local Color · Much More!
Good afternoon, everyone.
I don't like the terms shooting or shooter because they remove emphasis from the person who committed the act and place it on the weapon they used. Two-hundred years from now, when people discuss "mass shooters" or "school shooters", historians will have less to say about the weapon an assailant used and more thoughts about why someone would unleash their violent impulses on innocent people, especially children.
A better term might be "mass casualty event", but the words casualty and event add a kind of clinical dimension. It sounds like a term you might find on a spreadsheet or a police report.
Massacre is probably the only word that comes close to conveying the horror and evil of these acts.
Any comprehensive review of violence concerned with preventing massacres would mention the deadliest attack on a school ever committed, but I'd be willing to bet most of you have never heard of it.
Known as the Bath School massacre or the Bath School disaster, farmer and politician Andrew Kehoe—upset after losing a local election—killed 45 people, 38 of them children, by putting explosives under the schoolhouse in 1927.
As far as I can tell, there's no detectable political legislation that sprung from the tragedy, but it also occurred almost 100 years ago, so people and politics were of an entirely different, almost alien, character.
How far we have come is well expressed by Keel Hunt in his recent column, wherein he starts talking about how the red and black bows people have used to honor the victims of the Covenant massacre serve, to him, as constant reminders of gun violence. The subtitle of the article is "The importance of sustaining memory for action."
In the aftermath of the Covenant tragedy, I've tried to divorce the political from the tragic. It's become all too easy to commoditize these tragic events, as Hunt does and use them to lobby for some legislation. This impulse is not confined solely to Democrats either.
That people demand solutions to problems is reasonable. What they accept as a solution is an altogether different matter. Hunt's crude association of "gun violence" with a massacre betrays his own inability to separate the tragic from the political. To him, every tragedy is an opportunity for action. Never. Forget. Ever.
In the small town of Bath, they've continued to humbly memorialize the tragedy that visited their community almost a century ago. The same will occur at Covenant, where the community will continue to honor the victims and memorialize their deaths for the rest of time.
The political element of all this will fall away, and though Hunt and his kin might have a law or two to show for their efforts, their contribution to the remembrance will ultimately be nothing but a footnote.
Today, Megan digs into the order of protection law that Bill Lee has proposed and Geneva discusses how and why to feed your dog raw food.
Onward.
⧖⧗⧖ ENJOY THE PAMPHLETEER? ⧗⧖⧗
It is only because of your donations that we can remain ad-free. Help us grow our coverage, expand our reach, and explore a wider variety of topics.

⽝ WHAT YOUR DOG DESERVES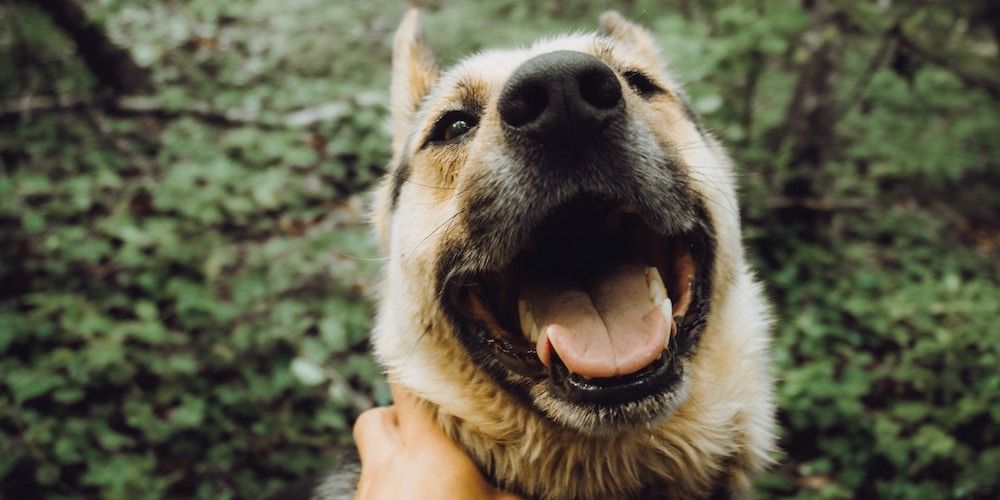 From Geneva DeCobert
Dogs effectively share a symbiotic relationship with mankind. Having evolved with us over thousands of years, they are highly attuned to our needs, wants, and social cues. A dog that spends time with people who acknowledge this is a happy dog. Sharing such a close relationship with another species puts us in position to effectively decide every aspect of their quality of life—and just as our quality of life starts with what we consume, so does theirs.
The vast majority of pet food companies today take advantage of the consumer's lack of education, supplying our animals with overcooked, dehydrated waste products of the industrial food market. Take a look at the ingredient lists in your pet food aisle and you will find that nearly every dog food's first ingredient is some variety of "meal": ground up animal parts and little bones that humans won't eat. If it's a really nice brand, they may even list one or two other types of meal before filling the rest out with grain.
While there are some (expensive) kibble brands that make an effort to source whole muscles and organs from healthy livestock and fish, they are so seldom bought that they are often considered "specialty." It's no wonder so many American dog owners end up in a cycle of vet visits and their beloved pets getting in the garbage—these animals are effectively on a steady diet of doggy McDonald's.
Continue reading...

➫ LEE'S 11TH-HOUR GUN BILL
Yesterday, the governor's office brought forward an amendment outlining the changes to the Tennessee Code he wants the state legislature to get behind before the end of session. "We all agree that dangerous, unstable individuals who intend to harm themselves or others should not have access to weapons," Governor Lee said during the corresponding press release, echoing his sentiments from last week. "And that should be done in a way that requires due process and a high burden of proof." Though it's currently unclear who the amendment sponsor will be or which bill it will amend, it's still worth taking a look.
To sum it up crudely, the amendment would allow cops to request for someone they deem unstable and dangerous to go through a court process—which could end up limiting that person's access to guns.
THE GOVERNOR'S AMENDMENT The amendment borrows much of its framework from the state's Order of Protection Act, which allows victims of sexual assault, domestic violence, etc. to petition for an order of protection. At present, after due process, a judge is able to put any citizen under an order of protection and prohibit him or her from possessing, purchasing, receiving, or transporting a firearm.
The new amendment, if introduced and passed by the Tennessee General Assembly, would add to Title 39 in the Tennessee Code, which addresses offenses against public health, safety, and welfare. Specifically, it targets mental illness, behavioral conditions, and serious emotional disturbances identified in people who are found to be threatening harm against themselves or others.
Interestingly, this "petition for a temporary mental health order of protection" can only be filed by law enforcement. Once a petition is filed, a timely civil court procedure is outlined in the amendment, stipulating that a free, court-ordered attorney is available to the respondent. The respondent, of course, will also undergo a mental health evaluation. If enough clear and convincing evidence is present to issue a temporary mental health order of protection, a judge can order the respondent to surrender all firearms and ammunition as well as prevent their ability to "purchase, possess, and receive" firearms. The respondent can also request to vacate this order after 180 days.
Worth noting: there is a carve-out protecting veterans who are receiving treatment for post-traumatic stress disorder.
SO, IS THIS A RED FLAG LAW? Over the years, the constant, emotionally charged calls for gun control and the incremental encroachment on Second Amendment rights have heightened the awareness of law-abiding firearm owners across the country. Unfortunately, when a major event triggers an immediate response and hastily issued policy, the political, the practical, and the personal get warped together.
Here are some hot takes from around Tennessee and beyond:
"Governor Lee, in callous disregard of the United States Supreme Court and the Constitution, proposes a complicated legislative package that represents a not unsurprising cavernous vacuum of constitutional stewardship. The simple fact is that nothing he proposes can be aligned with any law or regulation that existed as of 1791 for dealing with people who pose a risk of harm to themselves or others." John Harris, Executive Director of the Tennessee Firearms Association.
"I did encourage the governor that the best way to do that and work for the people of Tennessee. . . is to create a task force between now and the first of the summer, come back and have a special session dedicated to this and this alone. From educators to parents, to law enforcement, legislators, people who are going to be impacted by this. Let's look at it. Have a discussion." Representative Jeremy Faison (R- 11).
"Any red flag law is a non-starter for House Republicans. Our caucus is focused on finding solutions that prevent dangerous individuals from harming the public and preserve the Second Amendment rights of law-abiding citizens. We have always been open to working with Governor Lee on measures that fit within that framework." Tennessee House Republicans.  
"Red flag/order of protection legislation will not pass the TN House. I do not and will not support. The vast majority of my fellow colleagues feel the same." Rep. Jason Zachary (R-14).
"I commend Tennessee Governor Bill Lee for signing an Executive Order to expand background checks and calling on the Tennessee statehouse to pass a red flag law. "I hope more Republican officials will follow suit and take action." President Biden.
HEADLINES
'Grassroots' Republicans gain leadership positions in politically potent Williamson County (Tennessean) Tracy Miller, a longtime Republican Party figure in Tennessee, stood on the stage Tuesday at the Williamson County GOP reorganization in Franklin and welcomed the over 600 attendees "to the swamp."
Bill to extend private school vouchers to Hamilton and Knox counties clears Tennessee House (Chalkbeat) The proposal passed 57-35 and now returns to the Senate, which voted in February to add Hamilton County before the House sponsor introduced an amendment to include Knox County, too.
LOCAL COLOR
DEVELOPMENT

THINGS TO DO
View our calendar for the week 🗓 here and our weekly film rundown 📽 here.
📅 Visit our On The Radar list to find upcoming events around Nashville.
🎧 On Spotify: Pamphleteer's Picks, a playlist of our favorite bands in town this week.
👨🏻‍🌾 Check out our Nashville farmer's market guide and our 2023 southern festival guide and 🎥 2023 movie guide.
TONIGHT
🎹  Molchat Doma @ Eastside Bowl, 8p, $40, Info
+ new wave trio from Minsk, Belarus

🎸 Wild Child @ Blue Room, 8p, $25, Info
+ indie songwriting duo

🍀 Live Irish Music @ McNamara's Irish Pub, 6p, Free, Info
🎸 Kelly's Heroes @ Robert's Western World, 6:30p, Free, Info
🎸 Open Mic @ Fox & Locke, 6:30p, Free, Info
+ vet community here

📰 Check out the full newsletter archive here.