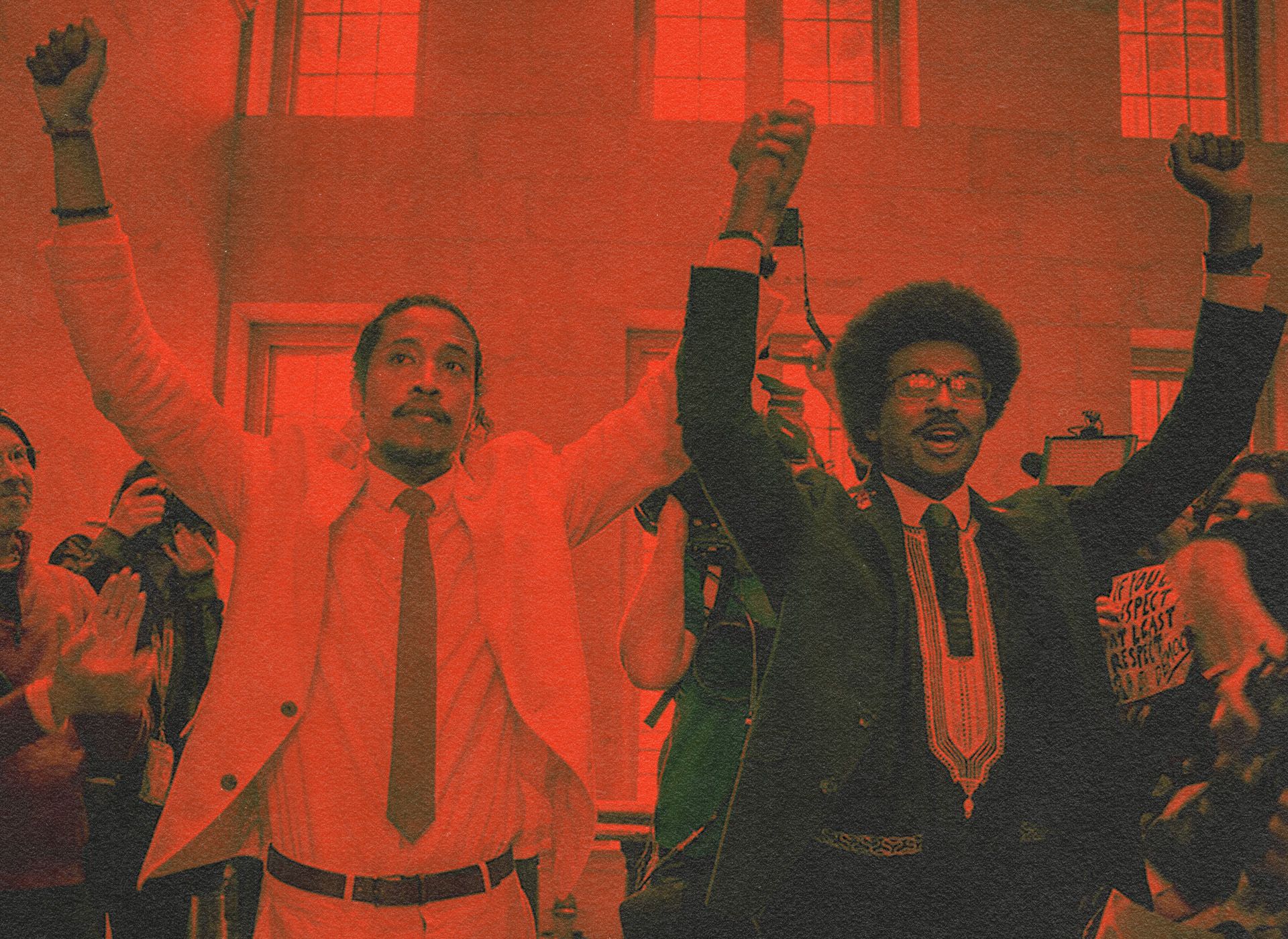 No. 467: A Tale of Two Justins
⁂ Nashville's Alt-Daily ⁂ Sports · The Justins · Titans Stadium · Local Color · Much More!
Good morning, everyone.
We have a fairly jam-packed newsletter today. We're introducing a new, weekly section run by Clarksville resident Miles Harrington that will cover sports across the state. It'll primarily include Vanderbilt, UT, the Titans, the Predators, and Nashville SC, but will also incorporate other teams as success demands. We've long wanted to incorporate sports into the daily, and we're glad  we've found the guy to do it in Miles. Scroll down below the Nashville section to take a look.
In other sections of this newsletter, you'll learn about the origins of "the Justins" from Jerod Hollyfield and get up-to-date on the latest regarding negotiations around the Titans stadium, namely how much money the city of Nashville stands to receive from the deal.
Onward.
⧖⧗⧖ ENJOY THE PAMPHLETEER? ⧗⧖⧗
It is only because of your donations that we can remain ad-free. Help us grow our coverage, expand our reach, and explore a wider variety of topics.

☁︎ A TALE OF TWO JUSTINS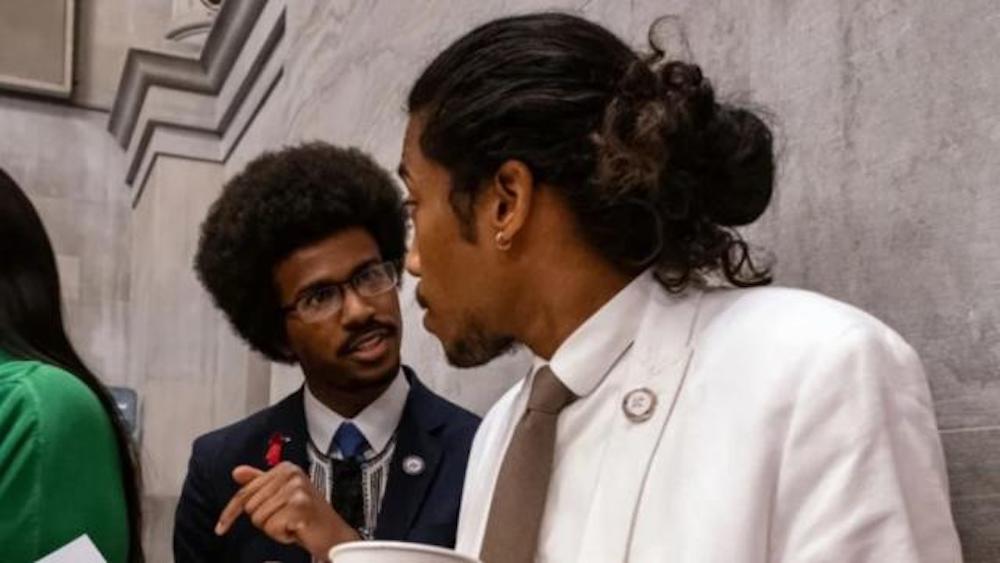 From Jerod Hollyfield
Independence Day 2020 was a milestone for Justin Jones. The full-time activist had finally achieved the sustained press attention that had thus far remained sporadic in his activism career. "The People's Plaza" protests for which he became the poster child, were just a week shy of lasting a full month. But more importantly, the Capitol Commission was about to vote to remove the bust of Nathan Bedford Forrest from the hallowed halls of a building dedicated to democracy.
As Jones writes in his memoir, The People's Plaza: Sixty-Two Days of Nonviolent Resistance (published by Vanderbilt University Press last year), the occupation of Legislative Plaza dragged on endless days and nights, but "A dozen or so of us always remained." The whole world was watching. Or at least most Nashvillians, since Mayor John Cooper had ordered the closure of Broadway's bars due to COVID just in time to celebrate the country's liberty.
But curiously, after painting himself as an unmovable and vital pillar of the protest, Jones makes clear he never limited his action items to the demonstration that rocketed him into the sphere of political celebrity. "I left Tennessee for the July 4th holiday weekend –to demonstrate for a couple of days in Washington, DC–but planned to be back in time for the commission meeting," Jones writes. "It was my first time being physically away from the Plaza protests for a substantial period, but we were a 'leader-ful' movement."
As we remain mired in press coverage of the "Tennessee Three" and the expulsion vote that launched them into the national spotlight, no image captures the political moment better than  rogue academic James Lindsay's tweet last Monday shortly after the trio's appearance on Good Morning America. In the post, Lindsay has superimposed a candid shot of Jones, Justin Pearson, and Gloria Johnson grinning ear to ear from the show's green room over the familiar meme of a headstone now reading "Dead Christian Kids."
Continue reading...

❏ TITANS STADIUM UPDATE
Tomorrow night, the ever-controversial Titans stadium legislation will be up for second reading. Last meeting, the council approved Councilmember Taylor's Amendment 2 before deferring the bill. Since then, the Titans, the mayor, assorted local sports and entertainment agencies have publicly come out in adamant opposition to the amendment.
WHAT WOULD CHANGE? Taylor's amendment would add a 3 percent escalating "tax" to be paid on non-professional football events. This "tax" would be paid by the Titans as a rental fee and added to Metro's General Fund. Mike Jameson, Metro's Director of Legislative Affairs, made clear to the council how much the amendment deviates from the negotiated agreement and how profound its effect would be on the Titans' ability to finance this project. The pushback has been strong ever since.
WHO DOESN'T LIKE IT? Major players in the live entertainment realm, including the Southeast Conference (SEC), the Academy of Country Music (ACM), Country Music Association (CMA), Country Music Television (CMT), CAA Sports, William Morris Endeavor, Big Machine Music City Grand Prix, and Fellavision, have come out against the council's new amendment. In a letter appealing to the council members, the CEOs and coheads of these organizations argued that an escalating fee would jack up the prices of tickets. During discussions about the amendment, Taylor maintained that it would be up to the Titans to determine whether they would absorb the cost or pass it on to customers.
COUNCIL SEEMS SPLIT Other council members seemed more than happy to leave the deal as-is. "It's hard for us to come back now and raise a price here and raise a price there when we've already had lots of discussion, lots of opportunity to suggest all these things previously," said Councilmember Nash. Councilmember Gamble has come out with an amendment to undo Taylor's amendment. While her new change would undo the fee, it would keep his idea of directing the stadium revenue to Metro's operating budget. Currently, no timely-filed amendment has been added to the Metro website.
It seems safe to say that the council is split on this legislation; Taylor's amendment, for example, only passed with a vote of 19-18. In addition to tomorrow night's council meeting, Vice Mayor Jim Shulman has called for a special council meeting on April 26th to consider both a resolution and a perpetual, ever-changing Titans bill.
ANOTHER PERSPECTIVE
Titans stadium deal opponents slip in language to redirect funds to taxpayers; pandemonium ensues (Lookout)
HEADLINES
Williamson County GOP officials resign over alleged 'self-dealing' in leadership contest (TNJ) Officials responsible for putting together a leadership election for the Williamson County Republican Party have resigned over what they are calling "fraud, misconduct, and corrupt self-dealing" by state GOP leadership and state executive committee members Steve Allbrooks and Cindi Miller.
Nashville council receives pushback on Titans stadium ticket tax amendment (Center Square) The amendment would add an increasing tax on non-NFL ticketed events at the new stadium and send what mayor's office staff estimated would be $470 million to Nashville's general fund over the 30-year deal.
Blackburn, Hagerty back Trump presidential bid (Post) The two Tennessee Republicans made their endorsements after Trump visited Nashville for a national GOP donor retreat. Both have previously been allies of Trump, with Hagerty serving in his administration as ambassador to Japan before running for Senate with Trump's backing.
Tennessee raises felony charge for 'interfering' with oil and gas pipeline projects (WPLN) Last week, state lawmakers passed new legislation that would further criminalize activity that "destroys, injures, interrupts, or interferes with critical infrastructure," raising the charge from a Class E felony to a Class C felony if the damages equate to at least $1,000.
LOCAL COLOR
🔥 Landscaping under school sign in Adams ignites two days in a row by itself, officials say (WSMV)
🎥 The Bald Eagles of Radnor Lake (Banner)
DEVELOPMENT

❍ EVERY FAREWELL LEADS TO A NEW BEGINNING
⚾️ A new weekly section run by Miles Harrington covering professional and college sports across the state. This week, we get to know Miles. 🏈
Growing up in Northern Indiana in the 1990s it was considered sacrilegious not to admire Notre Dame's Head Football Coach. Whether you were a diehard Fighting Irish fan or had tremendous disdain for the Golden Domers, one thing was for certain; you respected Lou Holtz as a man. Fast forward two decades later to the Fall of 2013 when I had recently departed Indiana University as a Sports Communications graduate, my father invited me to join him for an outing to listen to Coach Holtz speak at a local college near Fort Wayne, IN. Even though I'd become neutral towards Notre Dame, I didn't think twice about going to see the man speak.
Continue reading...

THINGS TO DO
View our calendar for the week here and our weekly film rundown here.
📅 Visit our On The Radar list to find upcoming events around Nashville.
🎧 On Spotify: Pamphleteer's Picks, a playlist of our favorite bands in town this week.
👨🏻‍🌾 Check out our Nashville farmer's market guide and our 2023 southern festival guide and 🎥 2023 movie guide.
TONIGHT
🎻 Gentry Blue @ The East Room, 8p, $10, Info
+ psychedelic prog-rock

🎷 Jazzy Monday @ Helen's Hot Chicken, 8p, $13, Info

💀 Grateful Monday @ Acme Feed & Seed, 8p, Free, Info

🕺 Motown Monday @ The 5 Spot, 9p, $5, Info

🎹 Jazz Jam @ The Villager, 11p, Free, Info

📰 Check out the full newsletter archive here.