No. 472: Dogwood Winter
⁂ Nashville's Alt-Daily ⁂ Little Winters · Sushi Dreams · Special Session · NFL Draft Preview · Much More!
Good morning, everyone.
Hope everyone remembered to cover their plants last night as it appears we're in the middle of Tennessee's second little winter: dogwood winter. There are traditionally about five or six of these cold snaps depending on who you ask. Next up is locust winter, which will be milder (lows of ~40ºF) and will likely hit at the beginning of next week.
In other news, the state legislature adjourned Friday night at 7 p.m.—Megan catches us up on what's coming next. Mike takes a spin over to West Nashville staple Sonobana and relays the sights, smells, sounds, and tastes. And Miles Harrington gives some insight into what to expect heading into the NFL Draft at the end of this week.
Onward.
⧖⧗⧖ ENJOY THE PAMPHLETEER? ⧗⧖⧗
It is only because of your donations that we can remain ad-free. Help us grow our coverage, expand our reach, and explore a wider variety of topics.

〄 SUSHI DREAMS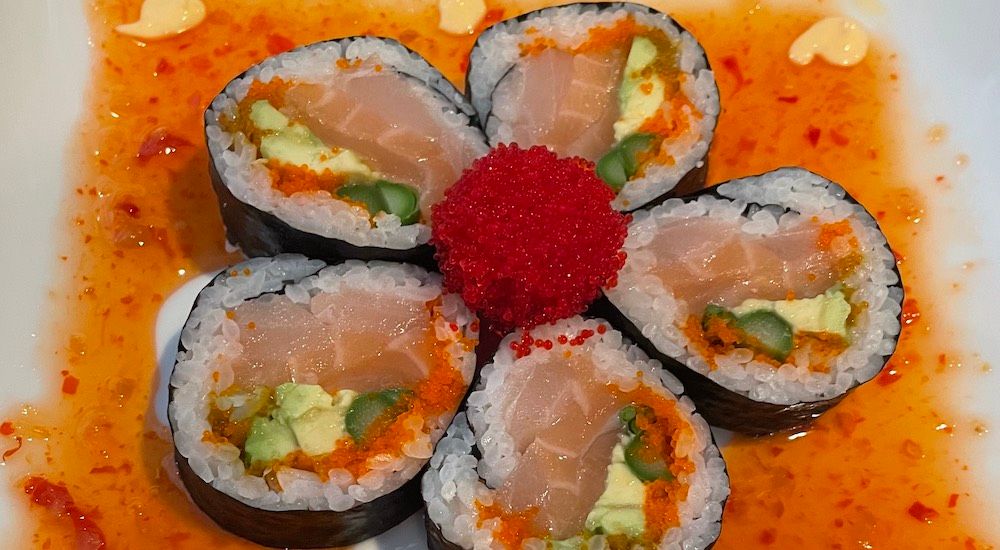 From Mike Wolf
Nashville is known for its many culinary delights. Whether it's hickory-smoked barbecue, meat-and-three madness, or, as we've explored in this space, varied and delicious Vietnamese food. What we're not known for is simple, fresh, everyday sushi. And don't talk to me about Kroger sushi. It has its place as a crush-in-your-car and get-on-with-your-day snack, but it is not serious sushi by any means.
Enter Sonobana, tucked away in a strip mall in West Nashville at 40 White Bridge Road (near the burger and shake haven Dalt's), complete with an adjacent market fit for exploring many of the hard-to-find candies and condiments from Japan, along with their house-made salad dressing and an assortment of sakes. A neighborhood staple since 1987, this quaint throwback of a dining room with a small sushi counter and softly tinkling piano music in the background is a balm for the soul.
Continue reading...
MORE RECENTLY
🧬 Did Testosterone Play A Role In the Covenant Transgender Murderer's Rampage? Jano Tantongco considers. (Read)
🐺 How and why to feed your dog raw feed. Geneva DeCobert provides direction. (Read)
🍺 And, a brief tour of Nashville's beer scene with Valerie Malfy. (Read)

♨︎ GOVERNOR TO CALL SPECIAL SESSION?
Shortly after the gavel fell adjourning the 113th General Assembly, Governor Lee called for a special session on public safety. Special sessions always drum up some discontent—understandably, considering they cost taxpayer dollars and rarely deliver on what they promise. While Tennesseans are left to scratch their heads about why a special session would be called right after adjournment, Republicans in particular feel left in the dark, at odds with and bewildered by the hasty red flag legislation.  
Last week, the governor's office drafted an amendment and urged the legislature to carry it through. The legislation itself created a temporary mental health order of protection and changed Title 39 in the Tennessee code to allow for court-ordered confiscation of firearms and ammunition on the premise of mental health issues paired with threats of harm. Though the week came to a close without an introduction of the amendment on the floor, Lee immediately let everyone know of his intentions to hold a special session.
The last time the governor called for a special session was October 18, 2021, "to address funding, buildout, and oversight of Ford Motor Company's historic $5.6 billion investment at the Memphis Regional Megasite." (The Covid special session that same year was initiated by the legislature, which had to whip the two-thirds vote in both chambers in order to call said session when the governor stayed hands-off.) There are discernible advantages of calling for a special session instead of trying to introduce the legislation during the regular session— including, for example, the ability to introduce an entirely new bill without the unanimous consent of the delayed bills committee.
EXPANSION OF ESA Proponents of expanding the Education Savings Account, a voucher program funding students rather than systems, had a few small victories this session. On Friday, the last day of session, SB12 was passed, expanding the eligibility for the state's school voucher program to Hamilton County.
POLICING POLICE HB764 was passed on Friday, abolishing community oversight boards that investigate police departments. Instead, the new bill only allows for municipal governments to create police advisory and review committees to process and look over citizens' complaints.
From Megan Podsiedlik
HEADLINES
Tennessee Three to meet with President Biden on Monday about gun reform (Channel 5) Justin Jones, Justin Pearson, and Gloria Johnson are looking for more mental health and gun prevention resources to be added in the state after standing up in support of gun reform. Jones has said he'll be asking for the President to declare a public health emergency when it comes to violence.
Tennessee's Approved Budget Includes $350 Million for Memphis Sports Facilities (Star) Memphis will be receiving $350 million for its sports facilities in the $56.2 billion Tennessee budget passed by the Senate on Thursday. The funds are part of $684 million in sports facility improvements planned for the city that include renovations to the FedEx Forum, home of the Memphis Grizzlies, along with renovations to Liberty Stadium, AutoZone Park, and a new soccer stadium.
Tennessee changing sports betting tax structure with 1.85% gross wager tax (Center Square) Currently, the state taxes sportsbooks 20% on adjusted gross income but the state had a 10% requirement on how much sportsbooks made on bets ensured the state a higher level of tax collections. Last year, nine of the 11 active Tennessee sportsbooks last year failed to hit a 10% hold requirement.
Bill To Prevent Foreign Ownership Of TN Property Heads To Governor's Desk (TCN) On Friday, the legislation was amended to add clarifying language throughout and emphasize that the bill would not be retroactive, meaning it would not apply to any real property purchased and/or held before its effective date of July 1st, 2023.
DEVELOPMENT

✤ TITANS NFL DRAFT PREVIEW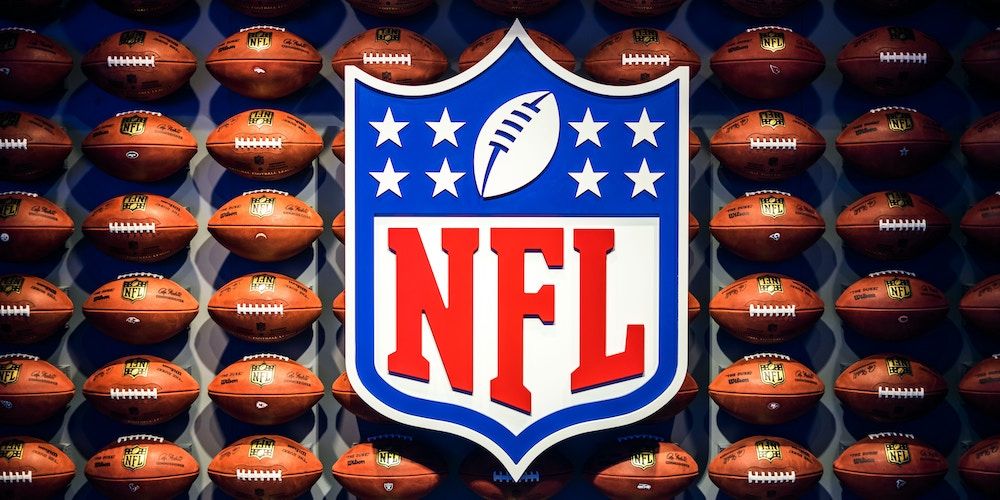 From Miles Harrington
Every April, delusional fans of stagnant NFL teams believe this next NFL Draft is the one! The one where they finally select the franchise player that will lead them to numerous Lombardi Trophies and herald the start of an irrefutable dynasty.
In reality, by the end of night one, most are perplexed, frustrated, and sometimes downright angry. This was true for Titan Nation last year. Trading away potential Hall of Famer AJ Brown to the eventual NFC Champions was an absolute shocker. Regardless of his contract situation, few saw this coming on draft night. Yet, shouldn't that have been expected of then-General Manager Jon Robinson?
Going into the draft, we all have our own opinions and think we can tap into the GM's mind. However, only one prediction comes to fruition year after year. Chaos!
Continue reading...

THINGS TO DO
View our calendar for the week 🗓 here and our weekly film rundown 📽 here.
📅 Visit our On The Radar list to find upcoming events around Nashville.
🎧 On Spotify: Pamphleteer's Picks, a playlist of our favorite bands in town this week.
👨🏻‍🌾 Check out our Nashville farmer's market guide and our 2023 southern festival guide and 🎥 2023 movie guide.
TONIGHT
🎸 Copeland - Beneath Medicine Tree Anniversary Tour @ The Basement East, 8p, $25, Info
+ early 00's emo

🎸 Madison Guild hosted by Will Orchard @ Dee's Lounge, 8:30p, $5, Info
+ experimental folk

🎙 Charles "Wigg" Walker @ The Underdog, 8p, Info
+ legendary soul singer

🎷 Jazzy Monday @ Helen's Hot Chicken, 8p, $13, Info

💀 Grateful Monday @ Acme Feed & Seed, 8p, Free, Info

🕺 Motown Monday @ The 5 Spot, 9p, $5, Info

🎹 Jazz Jam @ The Villager, 11p, Free, Info

📰 Check out the full newsletter archive here.