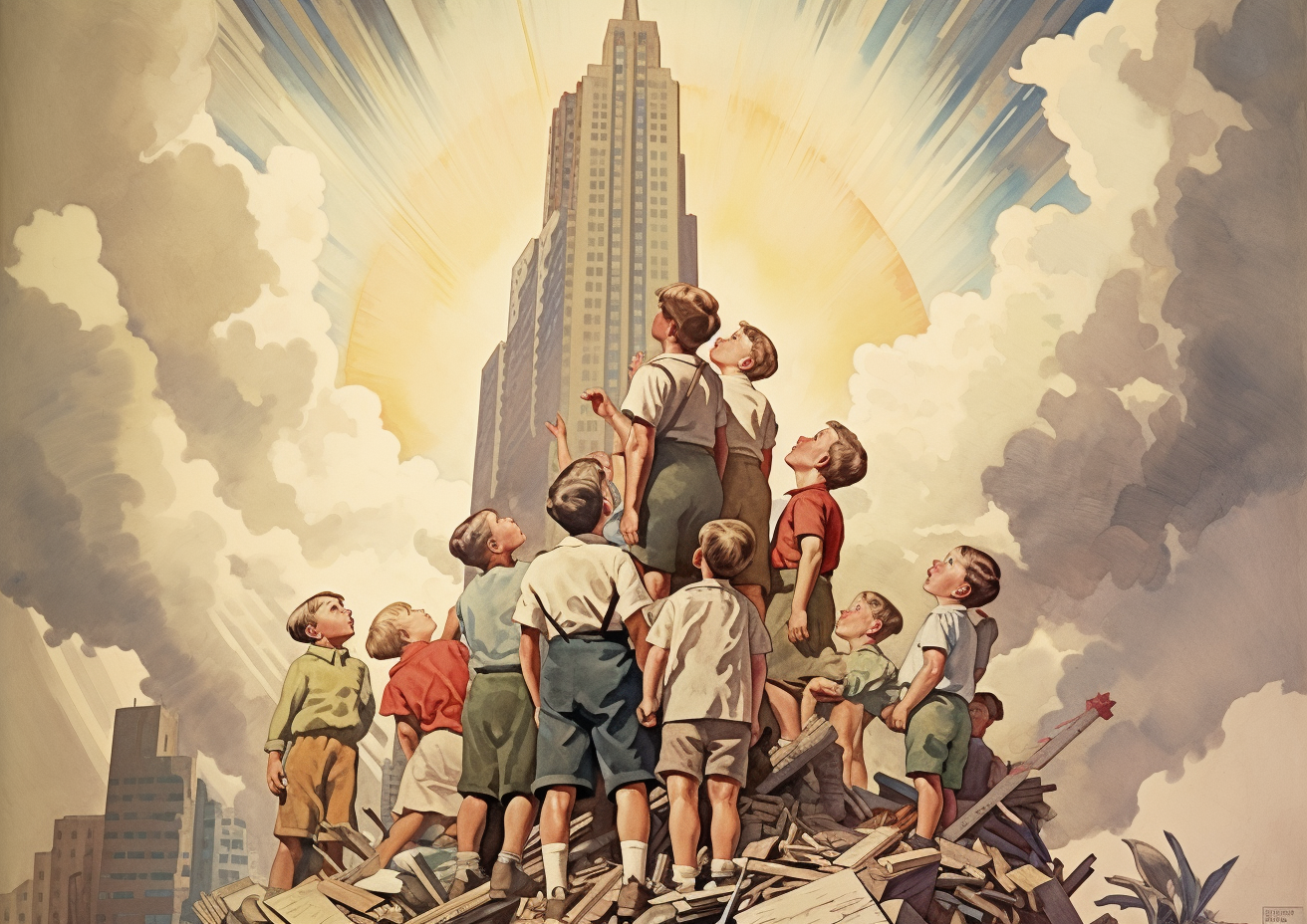 No. 518: Communism for Kindergartners
🗓 Today, Davis talks about Kindergarten Communism, Megan breaks down last night's Metro Council, and Jerod introduces his weekly film rundown for those trying to get out and see a flick.
Good afternoon, everyone.
"Actually, the United States is not 'full'. We can fit another 46 trillion humans in here if we grind them into a fine powder and store them in giant grain silos that will occupy every inch of the country."
That's a famous tweet mocking open-borders immigration policy and the idea that Western nations should import as many immigrants as possible—doesn't matter what kind, we just need the bodies apparently—to shore up labor shortages and vaguely increase diversity.
It's also useful as a rejoinder to the housing density fanatics; what they're asking of the city is just short of a "social revolution". It seems benign at first—until you run across an article with a headline like "America's Suburbs Are Breeding Grounds for Fascism" and think to yourself, "Is there something else going on here?"
It's for this reason that I jokingly refer to mayoral candidate Freddie O'Connell as a Kindergarten Communist. One of Nashville's rare militant bus riders, O'Connell represents the most forward and public-facing side of this "build higher and connect it all with buses" movement.
Density-obsessed Nashvillians would probably have an easier time if our national examples of high-density cities weren't abysmally run through with crime, homelessness, and people fleeing them in droves. Nashville, for example, is 12th on the list of cities with the largest numeric declines from 2020-2021—a trend that started sometime before 2017.
The Nashville Business Journal's Ian Bradley penned a worthwhile read proposing "upzoning" as the antidote to Nashville's housing affordability woes; but, seemingly unaware that Davidson County has been shrinking for almost a decade, he notes at the end of his article, "...unless something changes, the city could easily become another major metro from which residents flee in search of cheaper housing."
It already has, and I'm not sure there's anything the city can do about it. Ironically, O'Connell and his kin's proposed solution is more in line with 2013's New Nashville: an adult playground of sorts with various attractions and diversions that would make living in an apartment more palatable.
Freddie O'Connell—whose campaign slogan is "We want you to stay" and who has been a rabid advocate of high-density housing and transit—has run a campaign fighting against such interpretations of the city as a grown-up amusement park, underscoring his support for residents against billionaires as depicted in his most recent campaign ad.
But unwittingly, the high-density Nashville that he prefers would likely usher in a more assertive tourist dimension than already exists, potentially dispersing it throughout the city instead of keeping it concentrated downtown and increasing the number of amenities required to make people want to stay. Through this lens, his anti-sports stadium stance just appears odd.
The reality is that the social revolution occurring naturally is one in which people leave cities for safer, more affordable suburbs that increasingly look and act more like their urban counterparts. In Tablet, Joel Kotkin lays out this case well, noting that suburbs have begun to offer genuinely more engaging and livable arrangements than the urban cores of modern cities. These aren't the sterile suburbs of old, in other words.
A mayor who understood this would talk less about "building bus lines" up to the county line, like O'Connell has, and more about Nashville as a regional hub that must interface with surrounding counties more efficiently, a changing city that must account for technological shifts that have dispersed America's workforce across the country.
The Kindergarten Communists are late.
Before I go, yesterday I wrote a bit about Heidi Campbell, and weirdly enough, just after I hit send on the newsletter, she delivered some top-notch content, releasing her first political ad titled "Out of Tune"—a line she ripped wholesale from another, more minor mayoral candidate, Stephanie Johnson.
Onward.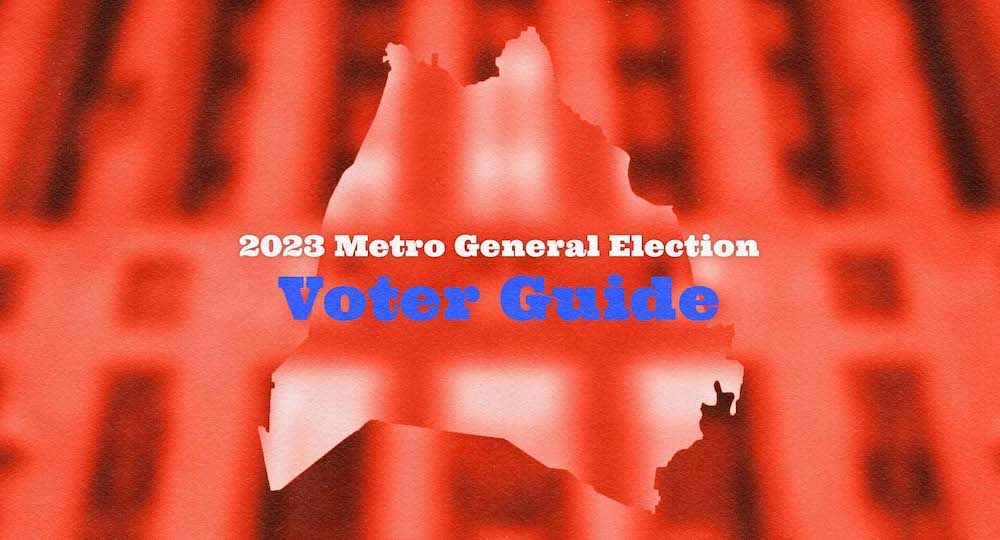 ❍ LAST NIGHT AT METRO COUNCIL
Exorbitantly long and acutely bland, last night's meeting ran for nearly eight hours. A third of the items on the 96-page agenda pertained to zoning laws, underscoring our city's augmented and unprecedented growth. Below, we go through a few of the more important issues the council covered yesterday evening.
SCHOOL SAFETY
Sharon Hurt, Burkley Allen, and Angie Henderson brought forward RS2307, calling upon the state legislature to pass "common-sense gun reforms" during August's special session. The measure, which specifically requests the "[establishment of] statewide Extreme Risk Protection Order laws," passed unanimously on consent.
While Hurt, Allen, and Henderson's resolution was a bit performative, the council did take concrete action to improve school safety last night: they passed RS2308, which allocates $5 million towards shatter-resistant glass in schools and $1.5 million for ballistic film and radio upgrades. Will the money go to those items? It's up to the MNPS school board. Over the years, Metro Council has had to patch up MNPS' budgeting holes a grand total of at least three times; in fact, $4 million was reallocated to the district to increase support staff wages just last year. According to The Beacon Center's Jason Edmonds, state districts have used their ample funding to increase administrative positions, rather than update student resources or raise teacher pay.
Despite pleas from council members and families, MNPS still hasn't warmed to placing school resource officers in elementary schools: superintendent Adrienne Battle has gone as far to imply that SROs roaming the halls "[criminalizes] kids' behavior." All things considered, we– and many others– hope MNPS allocates this latest $6.5 million toward school safety.
COMMUNITY OVERSIGHT BOARD
BL1990 passed unanimously on second reading, limiting the powers of the current Community Oversight Board. According to SB591, which set up new parameters for oversight committees across the state, Metro must limit their board to seven unpaid members appointed by the mayor. Though board members will still be able to review internal investigations conducted by MNPD, they'll no longer have the authority to independently investigate complaints or hold any subpoena power without the passage of a resolution. The new law states that the council had 120 days to reorganize their oversight board (before October 27th) to avoid its termination, and based on last night's 32-0 passage, it seems as though they'll get something through before the deadline.
ZONING WARS
Also on the docket were BL1968 and BL1969, the bills which, if passed, would clear the way for Ariza Bellevue. After a three-hour discussion during public hearing, both bills were passed on second reading with only three "no" votes. As expected, those in favor of the development argued it would be an overall boon to the community and county at large. Those against the development stated that the process, aside from being way too fast, overlooked the community standards expected by the surrounding residents. The two bills will be on final reading next meeting.
WORTH MENTIONING
The council deferred Councilmember O'Connell's bill to create a Bicycle and Pedestrian Advisory Commission for one meeting and a party bus licensing bill for two meetings. A bill officially establishing a county historian was passed on second reading, and the much-discussed ordinance to expand reduced speed limit zones to general service districts was approved on final reading.
HEADLINES
Nashville Airport board seats new members, despite protest from city and FAA (Lookout) The Metro Nashville Airport Authority officially seated its newly appointed state board members at a meeting Thursday, despite protests from the Metro Nashville government and concerns over recognization by the federal government.
Tennessee awards $5.9M to communities for site developments grants (Center Square) The grants are designed to be used for both infrastructure and engineering work at sites to put them on the state's Select Tennessee list that it promotes to companies looking to move to the state. The site grant program began in 2016.
DEVELOPMENT

THINGS TO DO
View our calendar for the week here and our weekly film rundown here.
📅 Visit our On The Radar list to find upcoming events around Nashville.
🎧 On Spotify: Pamphleteer's Picks, a playlist of our favorite bands in town this week.
👨🏻‍🌾 Check out our Nashville farmer's market guide and our 2023 southern festival guide and 🎥 2023 movie guide.
TONIGHT
🪕 The Dead South @ Ryman Auditorium, 8p, $29.50+, Info
+ four-piece acoustic band
🎸 Heavy The Mountain w/ The Swell Fellas @ The Eighth Room 8p, $15.98, Info

🪕 The Cowpokes @ Acme Feed & Seed, 12p, Free, Info
🎙 Live Irish Music @ McNamara's Irish Pub, 6p, Free, Info
🎸 Kelly's Heroes @ Robert's Western World, 6:30p, Free, Info
✹ WEEKLY FILM RUNDOWN: July 7-13
The latest releases and special screenings hitting Music City this week. For a list of new and upcoming films, check out our 2023 Movie Guide.
Insidious: The Red Door Patrick Wilson and Rose Byrne return for the finale of the family haunted house saga that turned Blumhouse (Get Out, Halloween) into a major Hollywood player. Sure, no one was clamoring for a fifth installment, but something about it must be special enough to lure Wilson back as both star and director. Now playing in theaters.
Joy Ride When a business trip to China goes south, four Asian-American besties riff on The Hangover and diasporic identity in a gross out comedy that's gotten too much critical love for any real envelope pushing. Now playing in theaters.
Scarlet A village girl navigates both world wars and a witch's prophecy as she falls in love with a pilot who literally drops from the sky in this melding of fairy tale and war drama from acclaimed director Pietro Marcello (Martin Eden). Now playing at the Belcourt.
Moon Garden A comatose little girl finds herself in an industrial hellscape as she flees a monster that feeds off her tears. Shot on expired 35 mm film with vintage lenses, it has to be better than last winter's pompous DIY trainwreck Skinamarink. I hope…Now playing at The Belcourt.
Creature from the Black Lagoon See the Universal Monsters classic about a rogue explorer, a man with gills, and the woman they love as it was meant to be: in glorious 3-D! Now playing at the Belcourt.

📰 Check out the full newsletter archive here.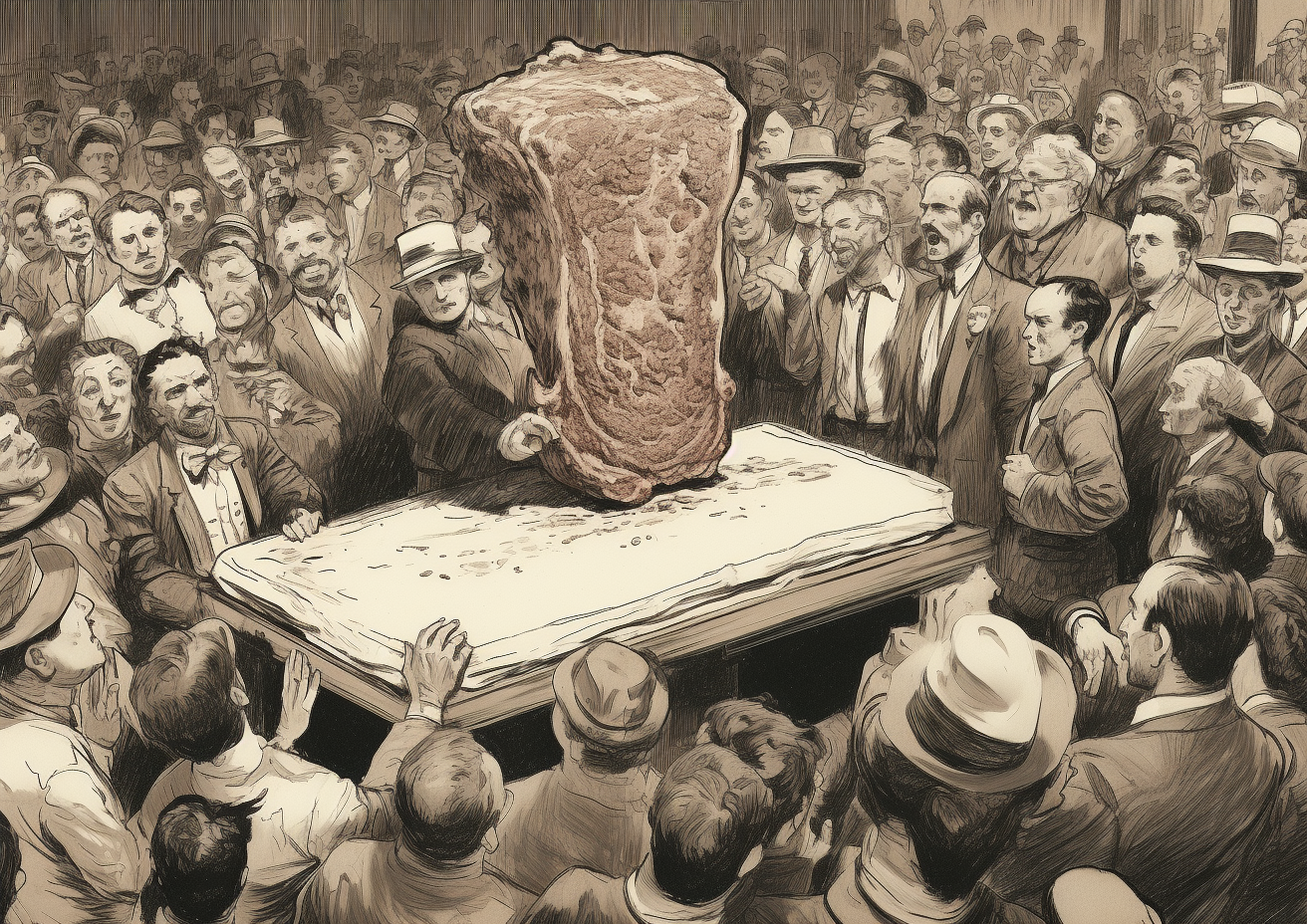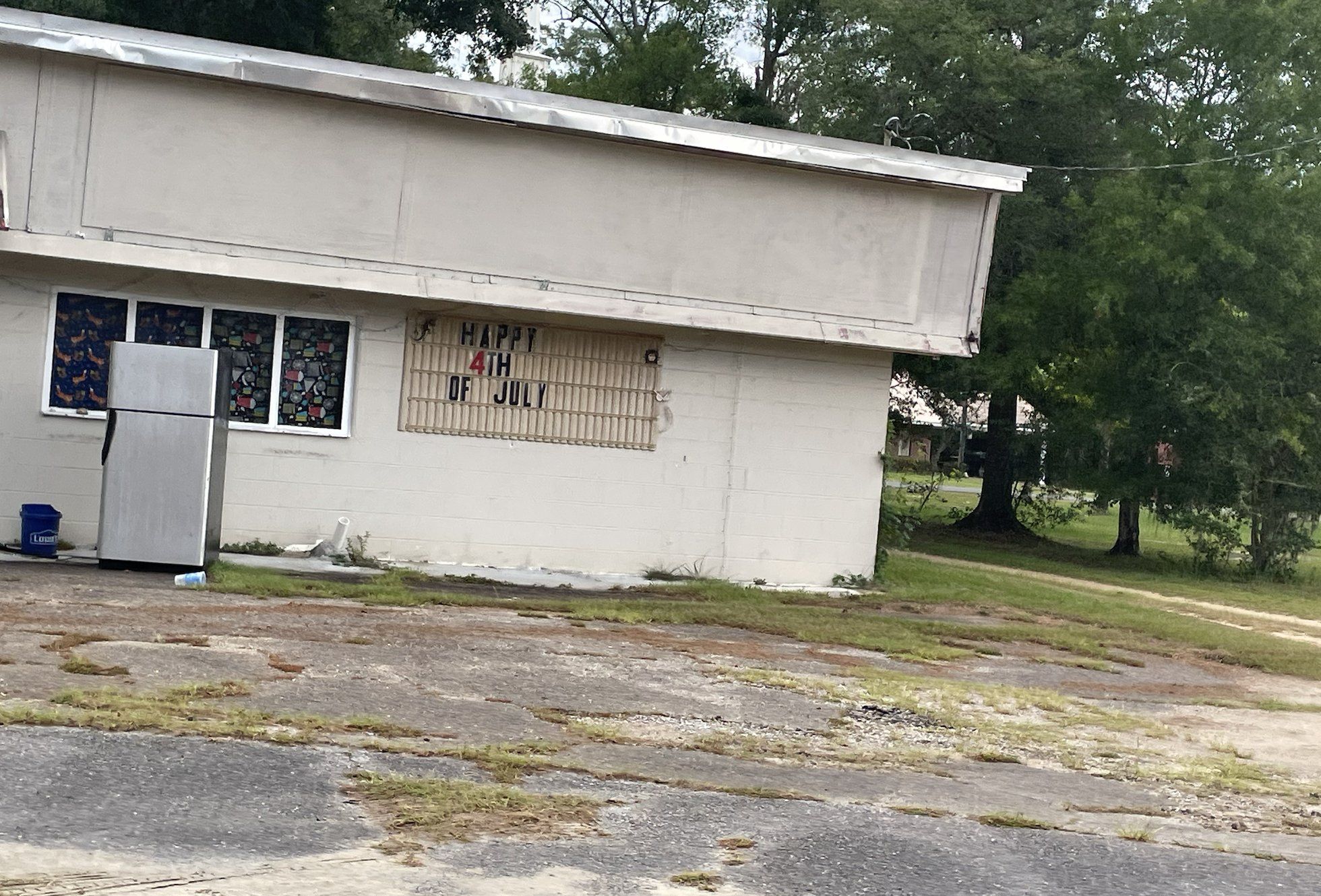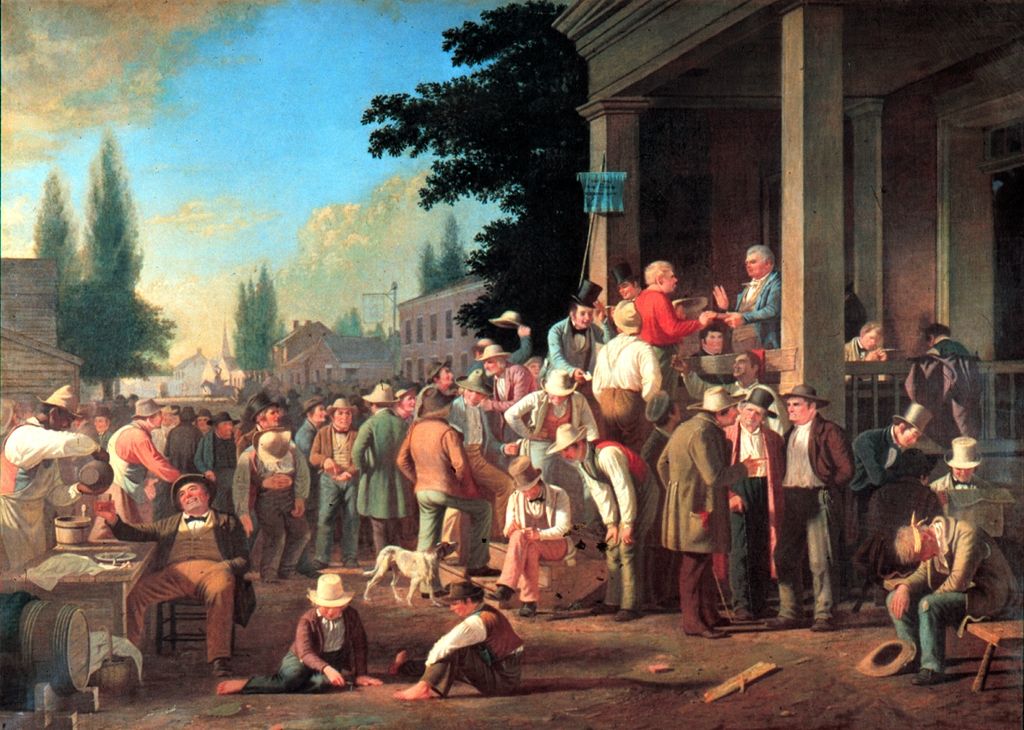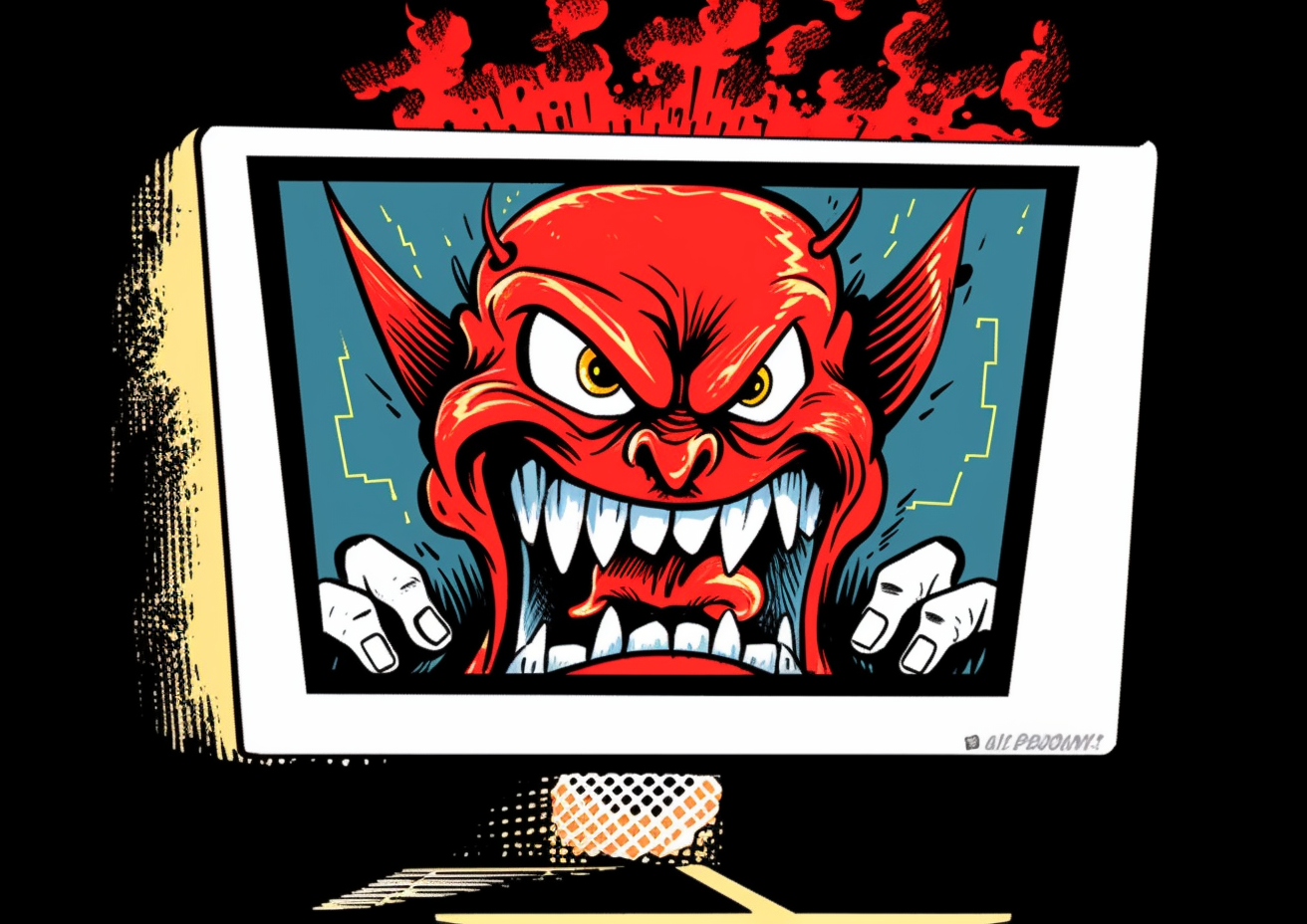 i