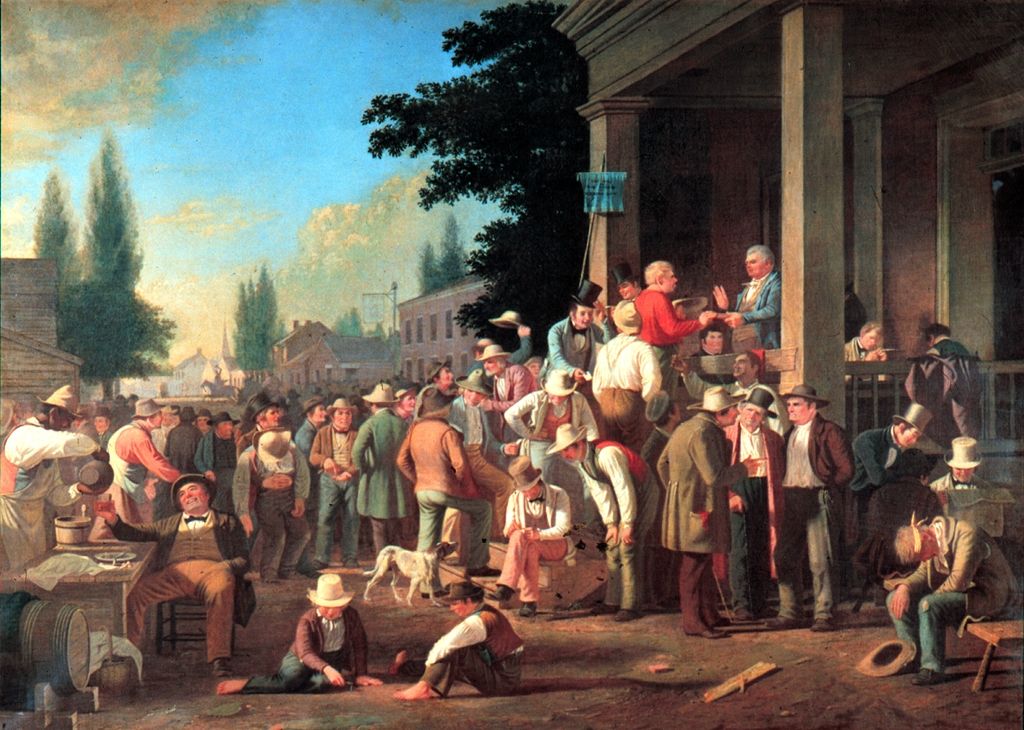 No. 515: Warming Up for Election Day
🗓 Today, Davis sends you off for the weekend, Megan rounds up some news from the week, Jerod provides his weekly film roundup, and we revisit Jano's piece on AI.
Good morning, everyone.
As I write this, I'm en route to Bozeman, Montana to spend a few days roughing it in the woods. In the interim, our lead Nashville contributor, Megan Podsiedlik, will be taking over this newsletter next week as we get you ready for the polls.
Each day we'll profile a specific race, starting with the Vice Mayor before hitting the Mayoral and Metro Council races. It should serve as a comprehensive guide for you, should you choose to vote. We'll even include our picks.
It's cliché to say, but local elections like these are the ones that will have the greatest impact on your life. As I mentioned yesterday, voter turnout for Metro General Elections is generally pretty low. Part of this may be due to the transient nature of some of Metro's citizens (I never voted in local elections during the years I lived in Los Angeles and San Francisco), but if you're committed to the city and want to see it flourish, the best thing you can do is participate in its politics, even if it's just with a vote.
I'll see everyone in a week.
Onward.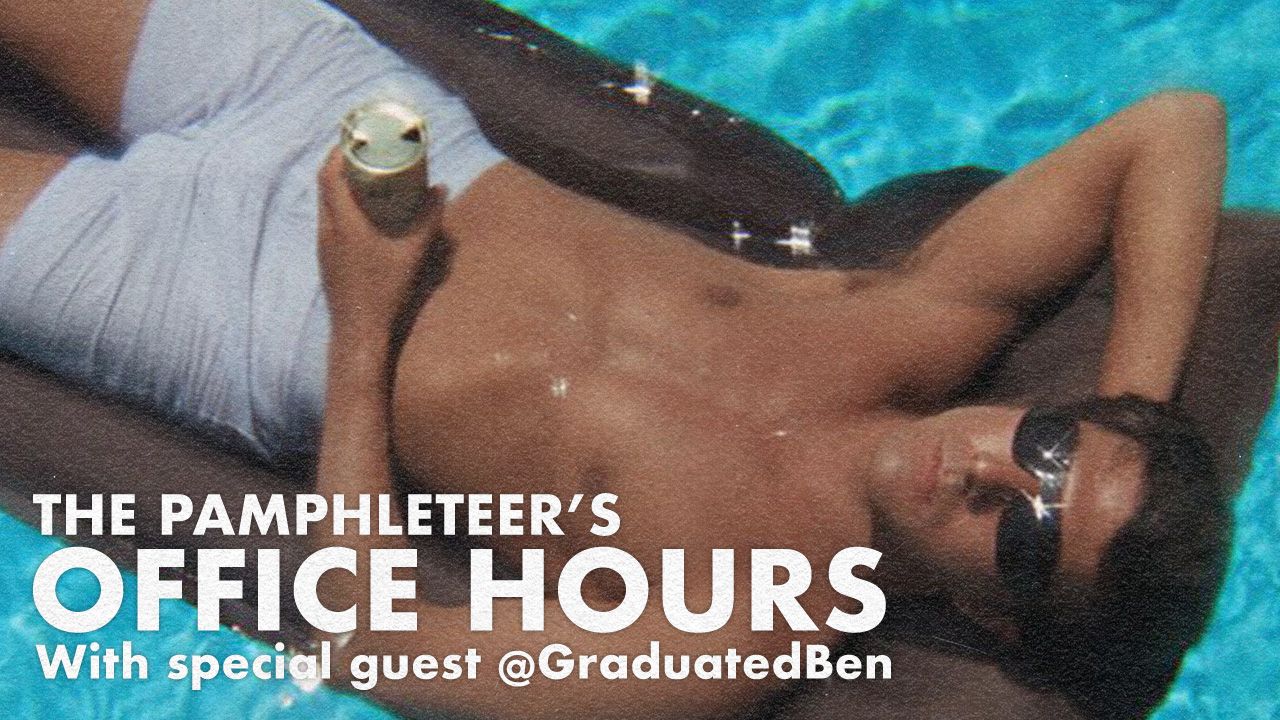 ↯ In Algo's Name We Pray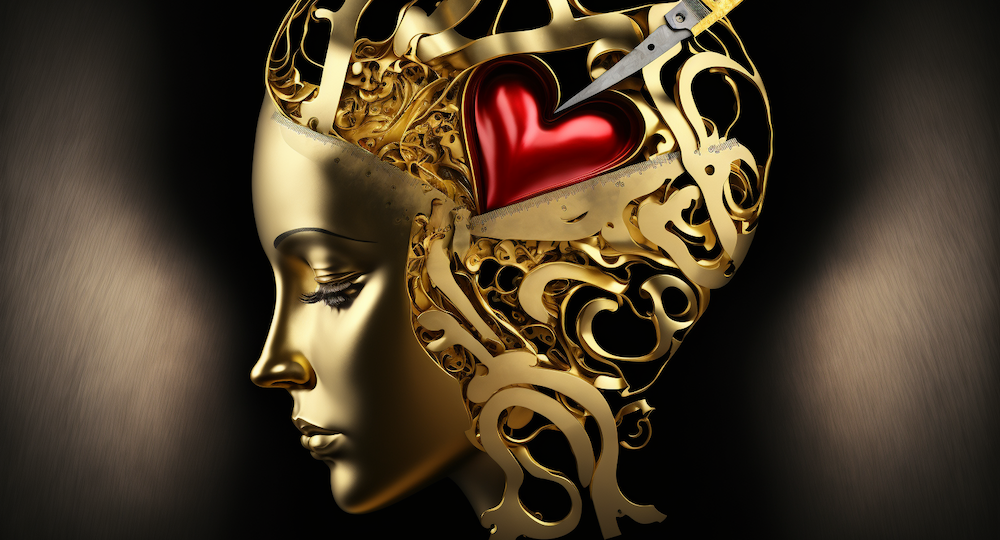 From Jano Tantongco
Six years ago, when Elon Musk warned that AI is "the biggest threat we face as a civilization," culture reporters and tech executives criticized his overwrought, paranoid fearmongering. "I think people who are naysayers and try to drum up these doomsday scenarios—I don't understand it," Mark Zuckerberg said. "It's really negative, and in some ways, I think it's pretty irresponsible." Now, as ChatGPT pumps out simulated thought that ranges from tepidly charming to openly partisan, it cannot be denied that something revolutionary is happening.
Continue reading...
MORE RECENTLY

❍ WEEKLY NEWS ROUND-UP
SKRMETTI SCOLDED BY LOCAL MEDIA While the AG has mostly managed to stay out of hot water with the press, his office's recent announcement has caused a stir. On June 20th, three days before the Dobbs decision anniversary, Skrmetti's team announced that he, along with eight other attorneys general, would be hosting a multistate donation drive to support pregnancy centers. The backlash he received was both immediate and vile.
That same afternoon, Memphis attorney Brian Faughnan spoke with the Tennessee Lookout, weighing in on the ethics of Skrmetti's announcement. According to Faughnan, as long as the democratically elected Republican majority controls state government, Skrmetti will be able to "pursue every MAGA cause" and "take away people's rights" without much effort. His comments are a prime example of how dangerous and excessive this state's eight-year terms are.
It's no surprise, but as we pointed out the other day, none of these local publications batted an eyelash when Metro gave $300,000, then an additional $500,000, in grants to Planned Parenthood of Tennessee and North Mississippi for "Family Planning Services." In other words, a reallocation of taxpayer dollars caused less uproar than a donation campaign for pregnancy centers.
According to the press release, there are 2,700 pregnancy centers across the country, 89 of which are located in Tennessee. The donation event is taking place from June 20th to 24th. Here is how to donate, as outlined by the AG's office:
Check out the pregnancy centers' wish lists
Purchase as many items as you wish through Amazon.
When you check out, be sure to select the pregnancy center's shipping address. Your donation will be shipped to each center and go directly to pregnant women and new families.
DR. BIDEN STOPS BY FOR PRIDE After hitting up New York City, San Francisco, and Los Angeles last week, First Lady Jill Biden will be stopping in Nashville tomorrow evening as she continues to kick off her fundraising tour for her husband's presidential campaign. It's worth noting how closely her visit to our blue island in a red state follows her stops in New York and California, perhaps hinting at the importance of key Democratic stakeholders here in Nashville. According to her itinerary, the first lady will stop by a joint downtown to celebrate Pride Month before appearing at an event to raise money for the Biden Victory Fund.
HEADLINES
Cordell Hull shut down after Tennessee Republican leaders were sent an unknown 'white powder' (WPLN) Cordell Hull houses the offices for all elected state lawmakers. The sixth floor includes House leadership, such as House Speaker Cameron Sexton and Majority Leader William Lamberth.
Tennessee has collected $2B more in taxes, fees than estimated for fiscal year (Center Square) Tennessee has now collected $2 billion more than budgeted in taxes and fees for the first 10 months of the fiscal year. The state collected $1.6 billion in May, which was $117 million more than budgeted but fell short of May 2022 collections.
MLB players vote Nashville as best city for expansion team (NBJ) Nashville pulled far ahead of the competition with 69% of the vote. The Athletic polled over 100 MLB players as part of its MLB Player Poll 2023.
Study ranks Tennessee's most popular tourist destinations (Tennessean) The top three spots? Graceland, Dollywood and the Great Smoky Mountains.
DEVELOPMENT
Boyle adds more than 400 apartments to McEwen Northside in second phase (NBJ)
Tennessee State lands $18M federal grant (Post)
Berry Hill recording studio property listed for sale (Post)

THINGS TO DO
View our calendar for the week here and our weekly film rundown here.
📅 Visit our On The Radar list to find upcoming events around Nashville.
🎧 On Spotify: Pamphleteer's Picks, a playlist of our favorite bands in town this week.
👨🏻‍🌾 Check out our Nashville farmer's market guide and our 2023 southern festival guide and 🎥 2023 movie guide.
TONIGHT
🎸 LCD Soundsystem, Jamie XX, IDLES, L'Rain + more @ Re:SET at The Great Lawn in Centennial Park, Info

🎸 Kurt Vile and the Violators @ The Caverns, 5p, $57+, Info

🎸 Protomartyr @ The Blue Room, 8p, $20, Info
+ post-punk greatness

🎻 Richard Marx with the Nashville Symphony @ Schermerhorn Symphony Center, 7:30p, $40+, Info
+ adult contemporary
🪕 The Cowpokes @ Acme Feed & Seed, 12p, Free, Info
🎙 Live Irish Music @ McNamara's Irish Pub, 6p, Free, Info
🎸 Kelly's Heroes @ Robert's Western World, 6:30p, Free, Info
✹ WEEKLY FILM RUNDOWN: June 22-29
The latest releases and special screenings hitting Music City this week. For a list of new and upcoming films, check out our 2023 Movie Guide.
Asteroid City Wes Anderson makes a marvelous return to form in a film within a play within a tv show about an alien encounter at a desert stargazer summer camp that mediates on grief, government overreach, and pandemic trauma. With a stacked cast at the top of their game, including Scarlett Johannson, Margot Robbie, Steve Carell, Adrien Brody, Matt Dillon, Tilda Swinton, Jeff Goldblum, Edward Norton, Willem Dafoe, Maya Hawke and a career-best Jason Schwartzman. Now playing in theaters.
No Hard Feelings Jennifer Lawrence plays a loser millennial who agrees to date a Princeton-bound teen and bring him out of his shell in order to save her mother's house from foreclosure. Whether it's a J-Law career resurgence or rock bottom, it's good to see a hard-"R" comedy with a movie star at the multiplex again. Now playing in theaters.
God is a Bullet When a violent cult kidnaps his daughter, detective Bob Hightower (GoT's Nikolaj Coster-Waldau) goes undercover with the group's only escaped victim (Maika Monroe) and Jaime Foxx as "The Ferryman." From the director of… The Notebook? Now playing in theaters.
The Last Rider This documentary about the triumph of Greg LeMond at the1989 Tour De France will be the hot ticket for the Metro area's transit fetishists this weekend. Now playing at Regal Hollywood 27.
Sheroes When a drug cartel kidnaps a member of their girl squad during a vacation to Thailand, four friends use their special skills to come to her rescue. Whoever came up with that title deserves to spend eternity in a Thai prison. Now playing at Regal Hollywood 27.
Dhoomam (Kannada/Maylay) It's a mystery. Now playing at Regal Hollywood 27.
1920: Horrors of the Heart Reeling from her father's suicide, a young woman seeks revenge against the mother who betrayed their family in this supernatural horror film. Now playing at AMC Thoroughbred 20.

📰 Check out the full newsletter archive here.