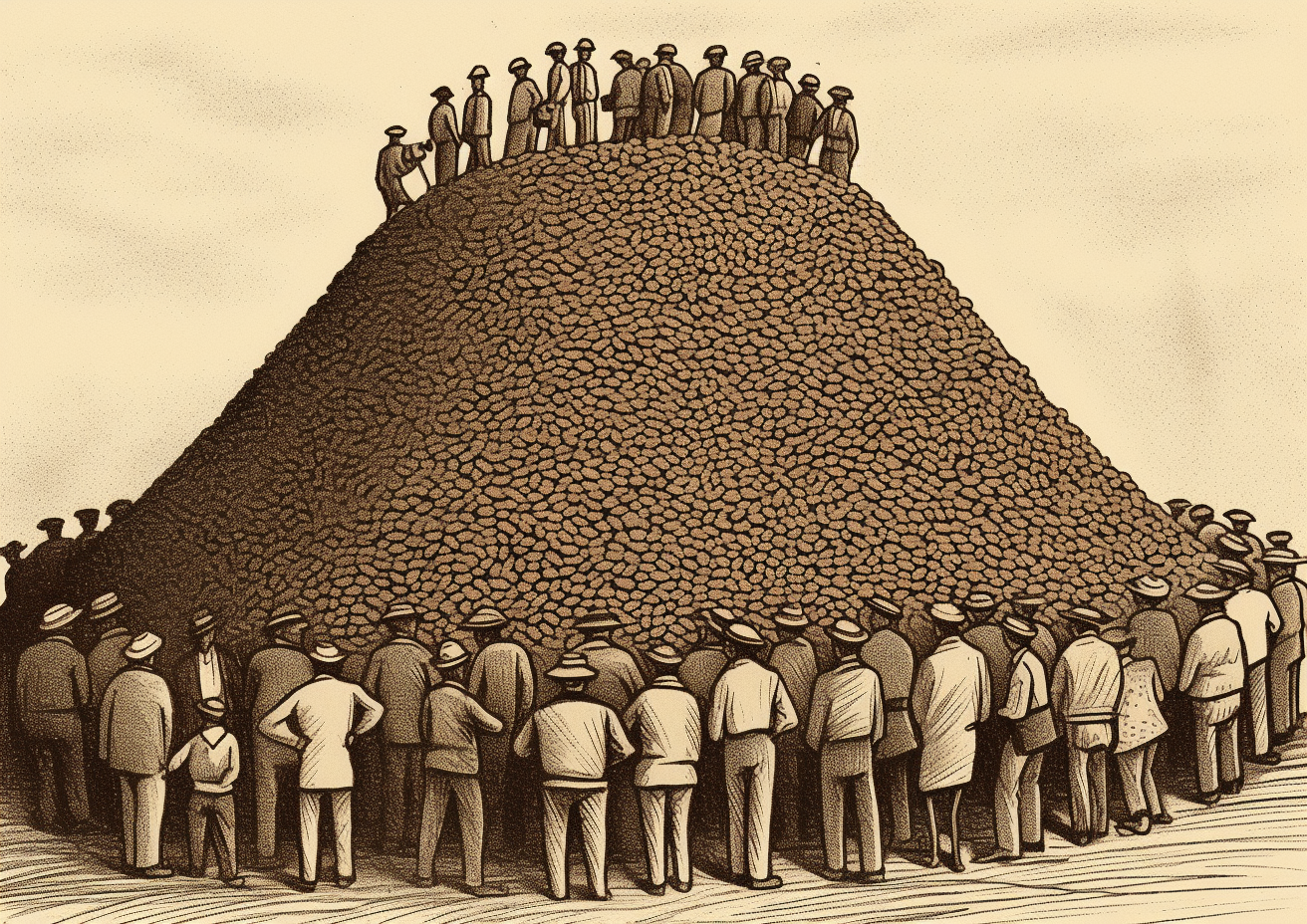 No. 512: Do you want beans with that?
🗓 Today, Davis talks about the barista strikes popping up across town, Megan previews tonight's council meeting, and we revisit H.D. Miller's review of Locust.
Good morning, everyone.
I don't know who lied to baristas and told them they could expect to make a good living serving breakfast drinks, but it's starting to interfere with my daily routine. Most recently, a group of employees at Germantown's Barista Parlor flirted with unionization after alleging "toxicity and favoritism" from management. This resulted in most of them getting fired, with others quitting in solidarity.
Highlighting the efforts of the city's first unionized coffee shop, Three Brothers Coffee, is a tweet from Coffee Workers of the South United, which features a video covering the strike and a caption declaring, "STRIKING WITH YOUR FRIENDS IS V FUN TRY IT SOMETIME."
When the Three Brothers strike came up in conversation the other day and I told my acquaintance the pay the baristas are demanding ($16/hour plus tip matching), she spit out her rosé.
The strikers even have a GoFundMe. On Twitter, CWS United pleads with their followers: "WE NEED CASH BEING ON STRIKE DOESNT PAY UNFORTUNATELY CONSIDER DONATING TO US SO I CAN FEED MY DOG." They've raised just $2,184 of their $9,600 goal.
On Friday, The Barista Parlor group also started a GoFundMe with the goal of helping the recently relieved "pay [their] bills during this frightening time." I'm trembling. They're asking for $14,000, but as of press time, have only raised $1,385.
This whole thing—the aesthetics, the language, and the attitude—fills me with immense dread. I feel like I'm being smothered just sitting here at my desk. One sign outside the Three Brothers strike read, "The gentle laborer shall no longer suffer from the noxious greed of Mr. Krabs."
We're talking about the "noxious greed" of a guy who owns a f*cking coffee shop here, not a Rockefeller. And yes, that's a Spongebob Squarepants reference for those in the back.
I like coffee shops. I frequent them. I'm known to many across town. I even once worked at a coffee shop. I like to pay for my espresso. Sometimes I'll see a friend. It's a nice social ritual that punctuates the day.
Three Brothers used to be on the list of shops I'd frequent, but the last time I went in there it felt so congested with anxiety and petty ambition that I haven't been back.
Will I ever be able to walk into a bright, airy coffee shop with nice baristas and sophisticated, attractive patrons absent some menacing, union flunky who can't hand me a bagel because she's not allowed to handle the "pastries" again? I hope so.
Onward.

⎋ A Locust Swarm On 12South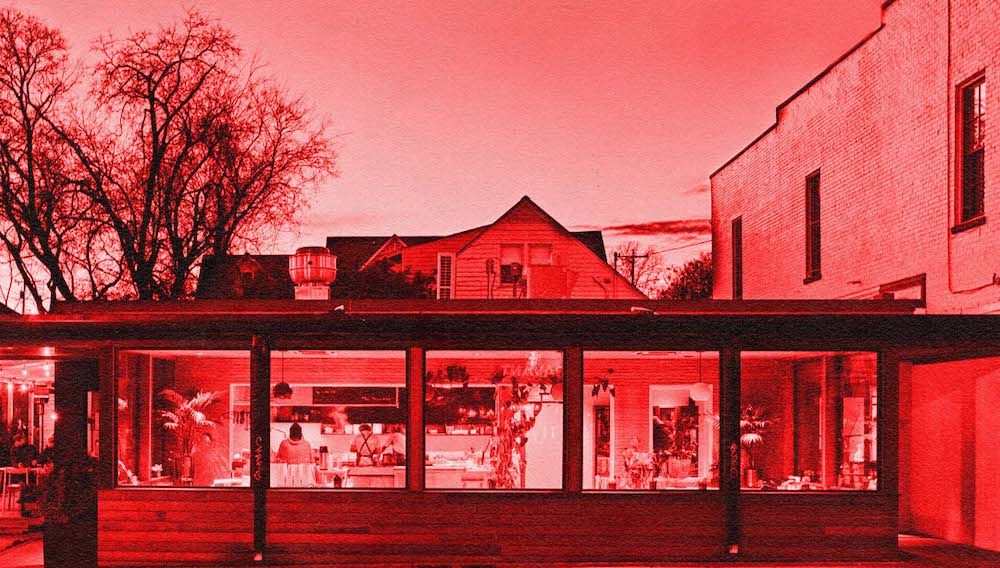 From H.D. Miller
Who names a high-end restaurant after a Biblical plague? In 12South? You can tell that chef Trevor Moran isn't from around these parts, because as soon as you mention the word "locust" to a real Southerner they start thinking about painting their door jambs red, not about eating fourteen-dollar, desiccated tuna crackers. Such is the power of Sunday school. (By way of disclosure, I'm not a real Southerner, either, just a life-long member of the Churches of Christ, thus accounting for my encyclopedic knowledge of God's wrath.)
Speaking of God's wrath, may it rain down upon the real estate nabobs who are turning 12South into yet one more semi-urban, cookie-cutter Nowheresville. Apparently, in the 21st Century, everywhere is destined to look like everywhere else, as anything local, quirky, or notable is whirled into a pink slurry and extruded into the blandest 5-over-1, mixed-use casings. If the world were just, an Old Testament God would afflict everyone at Cushman and Wakefield with disfiguring boils. Instead, we get Locust the Restaurant—in its own way, one of the lesser plagues of modernity.
Continue reading...
MORE RECENTLY

❍ TONIGHT AT METRO CITY COUNCIL
The mayor's proposed operating budget for FY 2024 came in at $3.2 billion, an approximate 6 percent increase from last year's. At tonight's meeting, the council will hash out 23 proposed amendments and pass the changes they would like to make to the administration's proposal. Hopefully the council will come to a consensus and the meeting will result in the final, adjusted version of the operating budget—which will go into effect on July 1st.
Before we take a quick look at some of the proposed changes to be discussed on the floor this evening, let's review the mayor's operating budget. Most significantly, the administration outlines almost $100 million in new spending for Metro Nashville Public Schools. This includes increased administrative pay; $10.8 million toward Classroom Associates, a pilot program aimed at "[fixing] a broken substitute teacher system"; $8 million toward free lunches for all students; and $66 million for building projects.
Other notable line items are $1.25 million for a new Office of Homeless Services and a seven percent pay increase in Metro wages across the board. We also see increased investments in public safety, affordable housing, and transportation, plus a handful of neighborhood improvements, including canopy protection, park investments, and more library funding.
CHANGES BY COUNCIL We recommend going through this substitute budget proposed by Budget and Finance Committee Chair Kevin Rhoten to see exactly where the council wants to shift some of the funding. It's worth noting that Rhoten's substitute only moves money around; it does not change the balance on the books or require an increase in property taxes. According to Councilmember (and blogger) Bob Mendes, Rhoten's proposal includes an additional two percent increase in Metro employee pay, a $130,000 decrease in funding for the mayor's office, retraction of pay allocated for positions that have remained unfilled, and about $14 million more of these sorts of budget adjustments.
AMENDMENTS Though most of the 23 proposed amendments seem fairly banal, there are a few that jump out as being likely points of contention during tonight's meeting. While we expect things like the proposed $500,000 for Planned Parenthood to pass through without anyone batting an eye, tonight's hot topic will inevitably be funding for MNPD.
Two weeks ago, we covered the resurging "defund the police" sentiments that  arose during the public comment hearings for the budget. Now,  we're about to see how the council responds. Councilmember Welsch has put forward a whopping seven amendments aimed at reducing MNPD funding and possibly reallocating it to things like the Arts Commission, the Subsidy Hospital Authority, the Barnes Fund, the Public Library, participatory budgeting, and even and option where some funding would go to EMS and the fire department.
✰ ✰ ✰
Some amendments also reveal the nuances of council politics, such as Councilmember Styles' increase of $90,000 restored to the mayor's office from the General Fund, and Councilmember Johnston's .5 percent addition to the Budget and Finance Committee's proposed cost of living increase for Metro employees (not to mention her recommendation that the funds come out of parks, NDOT, General Services, and Waste Services).
You can tune in live to the meeting at 6:30PM. In addition to the budget, the council will be voting on appointees to the city's new Music, Film, & Entertainment Commission and an interim representative to fill Bill Beck's former seat.
HEADLINES
An Expert's View of Campaign Signs (Banner) e asked him to rank eight mayoral campaign signs and comment on each one. Here's what he said (in order from best to worst)...
Tennessee added 75K jobs over past year (Center Square) The largest number of those jobs came in the education and health services category with leisure and hospitality ranking second and government jobs ranking third. Tennessee maintained a 3.3% unemployment rate in May, which is just higher than the 3.2% record-low number from May 2022.
Environmental Groups Call Foul on TVA Gas Expansion (Scene) The suit, filed in federal court on Wednesday, alleges that the TVA ignored the National Environmental Policy Act and disregarded the "significant impacts its decision will have on the climate, the environment, and power customers."
DEVELOPMENT
Vision for Rock Harbor Marina encompasses water taxis, residences, family activities (Tennessean)
Rendering shows pedestrian bridge from Germantown to Oracle in East Nashville (Tennessean)

THINGS TO DO
View our calendar for the week here and our weekly film rundown here.
📅 Visit our On The Radar list to find upcoming events around Nashville.
🎧 On Spotify: Pamphleteer's Picks, a playlist of our favorite bands in town this week.
👨🏻‍🌾 Check out our Nashville farmer's market guide and our 2023 southern festival guide and 🎥 2023 movie guide.
TONIGHT
🎸 Duster @ Eastside Bowl, 7p, $25, Info
+ lo-fi indie rock

🎸 Honky Tonk Tuesday @ American Legion Post 82, 5p, Free, Info‌‌‌‌‌‌‌‌‌‌‌‌‌‌‌‌‌‌
+ two-step lessons @ 7p, The Cowpokes @ 8p
🎺 Todd Day Wait @ The Underdog, 11:30p, Free, Info‌‌‌‌‌‌‌‌‌‌‌‌‌‌‌‌‌‌
+ Honky Tonk Tuesday afterparty, down the street

📰 Check out the full newsletter archive here.