No. 256: The Ministry of Cringe
⁂ Nashville's Alt-Daily ⁂ Fake · Council · UK · Replacement · Moon Soil · Much More!
Good morning, everyone.
Elon Musk has swallowed the news cycle whole the past few weeks. Even tweets of his that include a single emoji are headline news in once respectable news outlets. Rumors have begun to swirl that the deal will fall apart after a "bot audit" revealed that Twitter has lied about the number of fake accounts. But even if the Musk deal falls apart, his crusade has begun to reveal significant cracks in the facade of the American propaganda machine.
An audit revealed that half of Joe Biden's followers were fake. That's printed in Newsweek too so you know it's legit. If the bot horde is successfully decimated, we'll begin to see which signals are artificially boosted and which are legitimate.
It's something of a trade secret in the journalism industry how large a role bot armies play in boosting signals. You'll commonly hear about how so-and-so has a bot army at his command. In many cases, the possession of a bot army is a deciding factor in whether or not a journalist climbs the industry ladder — commanding a bot army is a signal of high status.
Cenk Uygur, for example, has made a career out of being a "reformed leftist" who left the Republican party after the ascent of Trump — you know, mean tweets and all. Uygur's Twitter account has 540.7k followers, but scroll through his feed, and you'll notice that he gets, at most, 2k likes on a tweet.
We posted a video yesterday of an excerpt from Jimmy Fallon's show posted on his Twitter. Fallon's show has 4.4 million followers. The clip is dated August 21, 2021 and only has 266 likes. Scroll through his feed and you'll see that the vast majority of his posts get only a couple of hundred likes.
Compare these two accounts to ones like @wrathofgnon who posts about architecture and urban design and gets a similar amount of interactions with an audience a fraction of the size.
It's worth noting that as of print time, Biden's Ministry of Truth has been put on hold after what can only be described as a cringeworthy, embarrassing attempt to position itself as the arbiter of the truth under the direction of former theater kid Nina Jankowicz who openly suggested allowing government officials to edit the content of people's social media posts.
Onward.
Today, we recap last night's Metro Council meeting, take a look at inflationary conditions in the UK, and pick apart what is actually meant by the Great Replacement using the words of the man who coined the term.
You can follow us on Twitter (@realpamphleteer), LinkedIn (@realpamphleteer), or Instagram (@realpamphleteer) for additional content.
Also, be sure to check out our podcast. New episodes every Monday. Available wherever you get your podcasts.
Thanks for reading.

Jerod Hollyfield talks to Carol Swain about her latest book which guides readers through where universities go wrong.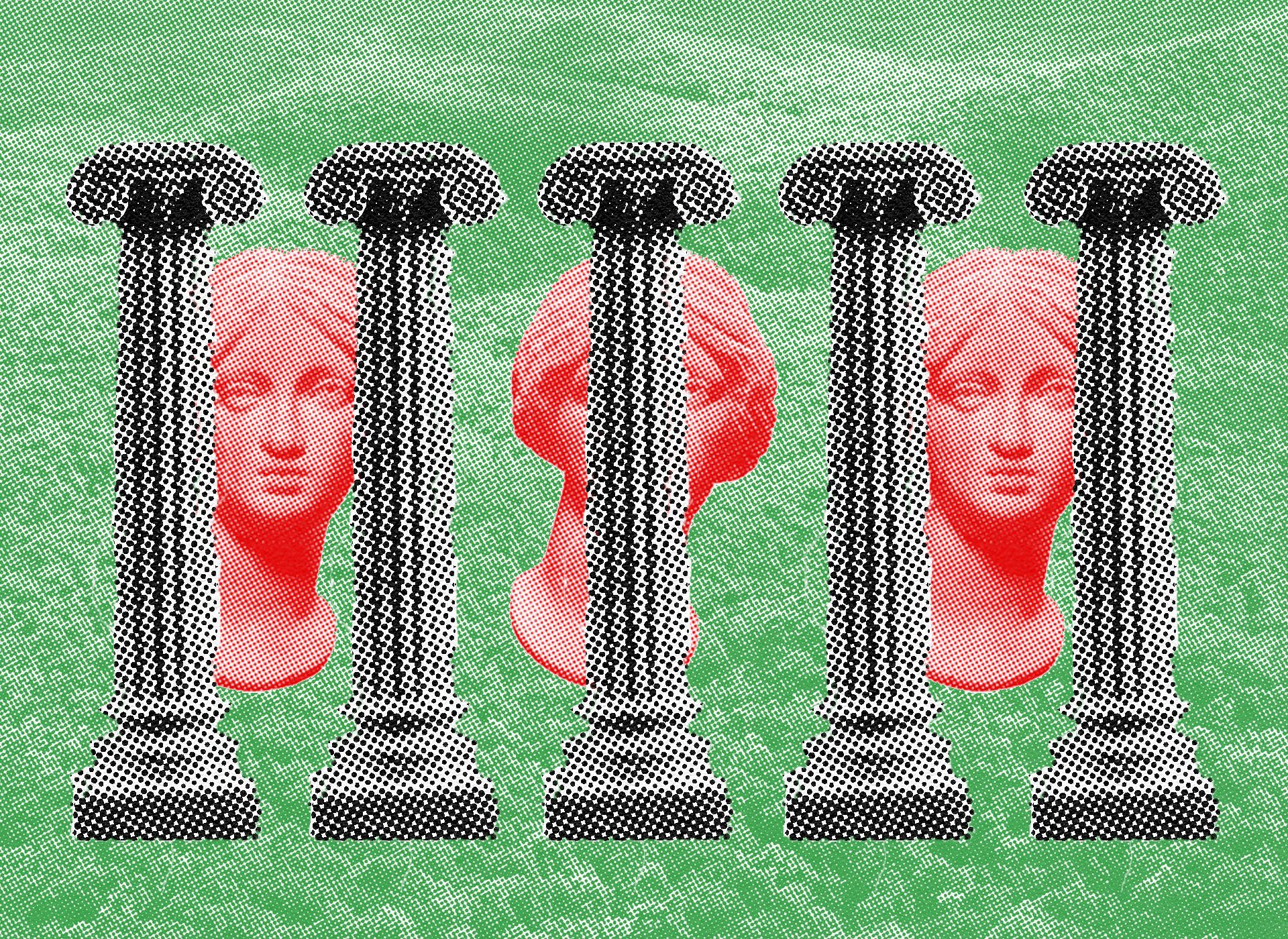 RELATED

✹ LAST NIGHT AT THE METRO COUNCIL
As budget season commences, different departments and entities are tugging at the strings as the council begins to split the purse. Let's take a quick look at a few important things that happened in last night's Metro Council Meeting.
THE BUDGET
Mayor John Cooper's proposed $2.96B budget passed on first reading. Metro council must pass a budget by June 30th. Discussions and changes to the budget will continue with additions and edits as it passes through second and third readings. Public comment on the tax levy, the operating budget, and the capital budget will be open during the June 7th meeting. The budget items to be discussed include the fiscal plans for the new Titans' Stadium and the East Bank Development project. Metro council members are sure to hear from many Nashvillians.
88 HERMITAGE AVENUE
Lively discussion took place on the floor once again regarding the property on 88 Hermitage Avenue. A resolution for Metro to purchase the 3-acre historical site of the old Tennessee School for the Blind remains in limbo. Freddie O'Connell has been stumping for the purchase as one of the sponsors of the resolution. While garnering support for council members such as Joy Styles, O'Connell faced a few setbacks as other members pushed back on the acquisition.
Much of the discourse among council members who are opposing the purchase stems from the steep $20M price tag of the property (the Council turned down an opportunity to buy this property for only $11M a few years ago, and it's currently valued at only $17M), the rushed timeline and the impact on taxpayers.
Courtney Johnston late-filed a resolution requiring another appraisal and inspection of the property. "It's about being informed about the decision we're about to make. It's about being held responsible to our taxpayers about how we're going to spend their money," she explained. Johnston continued by calling into question the efficacy of the state's appraisal stating, "The first appraisal, the state paid for by the way. [We need] to get an accurate appraisal to get an accurate value of what the value is to us based upon what we are going to use it for." Johnston's resolution passed and the vote to purchase the property is delayed until an assessment is done by the council.
HEADLINES
GOVERNMENT MONEY
POLITICS
DEVELOPMENT

⤴ YOU SHOULD SEE THE GRAPHS IN THE UK
We make something of a habit of checking in on our forbears in the United Kingdom. You'll recall our coverage of the scandals sweeping through British Parliament over the past few weeks wherein multiple members were found guilty of either looking at porn on their phone when the House of Commons was in session or crossing and recrossing their legs like Sharon Stone in Basic Instinct.
It's pulpy news, for sure. But more crucially, the main complaint levied was that it distracted politicians from dealing with the very real cost of living challenges the island nation faces. Plagued by the highest inflation in 40 years — leading all other industrialized nations since the start of the pandemic — PM Boris Johnson can't retreat anywhere without being accused of distracting people from inflation. When pressed on whether he would support providing oil and gas companies a tax windfall to relieve energy price pressure, Johnson quipped, "I just remind the House the right honourable gentleman struggled to define what a woman was. He couldn't make up his mind on that point. Heaven help us." The joke didn't land with some folks.
Johnson's plan to combat inflation takes a page from Margaret Thatcher's playbook. He plans to slash government spending and cut taxes. Sounds sensible enough. Under the plan, the Civil Service (the permanent bureaucracy that supports the function of government) would lose 91,000 employees — a Trumpian pruning of epic proportions.
Why is the UK facing more intense price pressures than other European nations? As always, it's complicated, but the UK's position is exacerbated in comparison to EU countries because of import taxes levied by the EU in order to keep revenue within the union and the lack of access to labor from EU nations as the UK stares down persistent worker shortages. The EU is the UK's biggest trade partner.
Gas prices have increased to £1,971 last month from £1,277 in October of last year — an increase of 54% in just six months. Meanwhile, taxes for many households have climbed as inflationary pressure and wage hikes attempting to track inflation push workers into higher tax brackets. As a result, tax receipts in 2021/22 jumped to an all-time high of £718bn. Typically, tax thresholds increase with inflation, but the UK has neglected to adjust theirs, and as a result, has raked in a record amount of revenue.
Something to keep an eye on.
✺ MORE ON THE GREAT REPLACEMENT...
Soon after I hit send on yesterday's newsletter discoursing on the Great Replacement, a favorite publication of The Pamphleteer, IM-1776, posted @GraduatedBen's interview with the man responsible for coining the term: Renaud Camus. The term originates from Camus' book Le Grand Remplacement. The book hasn't been translated into English and as Camus explicates during the interview, "There are two social or professional categories one can rest assured their members have never read me: mass murderers and journalists."
Camus sketches what he means by the 'Great Replacement' over the course of the short conversation stating that "the replacement of everything by something else, is the central gesture of modern societies." He cites material replacements like the replacement of stone with concrete; wood with plastic; intellectuals with YouTube streamers; Etc.
He repeatedly refers to the Davocracy — his term to refer to the collection of interests (Davos, bankers, multinational companies, pension funds, hedge funds, etc.) which increasingly dictate how and where we live. The demands of this new, gooey, global world demand that each person be easily replaceable by any other so that the flow of goods and services need not be impeded by their pesky preferences, and thus, any demarcating or differentiated distinction between peoples gets leveled.
The Great Replacement, more than anything, is a tendency begat by an increasingly globalized, connected world driven almost entirely by consumption. The ultimate product of globalization is the consumer himself, and thus the prime directive of international finance is to perpetuate systems that aid and abet in the creation of yet more consumers. Consumers beget consumers beget consumers in an ever cascading waterfall that empties out into a stale pond of undifferentiated human biomass to which products and services can be seamlessly marketed. The process requires the redefinition of race along an "incredibly narrow, purely biological and pseudo-scientific" axis which ensures is suppression. The next target of global replacism: sexual distinctions.
Traditional culture, literature, drama, history, philosophy, music, and so on is replaced by entertainment, show-business, talk shows, pop music, etc. The same goes for our food. In place of animals, you get animal products which are then replaced by vegetable or chemical products. The process of replacement is endemic to the modern world.
Not a conspiracy theory. Just how things work.
⚔ MISSIVES ⚔

THINGS TO DO
View our full event calendar here.
🍺 The Pamphleteer hosts Bar Hours on the last Thursday of every month — May 26th will be our next meeting — at Lucky's 3 Star Bar from 6-8 PM. The first ten guests get drinks on the company tab.
🎪 Check out our favorite driving distance festivals this summer.
👨🏻‍🌾 The Pamphleteer farmer's market guide.
👂 Listen to The Pamphleteer's Picks, a playlist of the bands featured in this week's calendar.
TONIGHT
⚾️ Sounds vs. Bats @ First Horizon Park, 6:35, $15+, Info
🎻 Bluegrass Night @ The American Legion Post 82, 7p, Free, Info
⚽️ Nashville SC vs CF Montreal @ Geodis Park, 7:30, $18+, Info
🎙 Sting @ Ascend Amphitheater, 7:30, $45+, Info
🎙 Randy Houser @ 3rd & Lindsley, 8p, $25, Info
⚜️ Take Me To The River Allstars @ Brooklyn Bowl, 8p, $25, Info‌‌
+ Music of New Orleans
🎸 Apollo Suns @ The Cobra, 8p, Free, Info
+ Instrumental psych jazz
🍸 Electric relaxation @ Bar Sovereign, 9p, Free, Info
ON THE RADAR
🎻 Leftover Salmon (5/24-25) @ Station Inn, $35, Info
👁 Beethoven's 9th (6/2-5) @ Schermerhorn, $25+, Info
🚨 Eprom (6/25) @ Eastside Bowl, 9p, $25.50, Info
🎸 Boulevards (7/17) @ Basement East, 7p, $10, Info
🎸 My Morning Jacket (9/23) @ Ascend Amphitheater, 7p, $22.88, Info
🎸 Smashing Pumpkins (10/10) @ Bridgestone Arena, 6:30p, $133+, Info

NEW THIS WEEK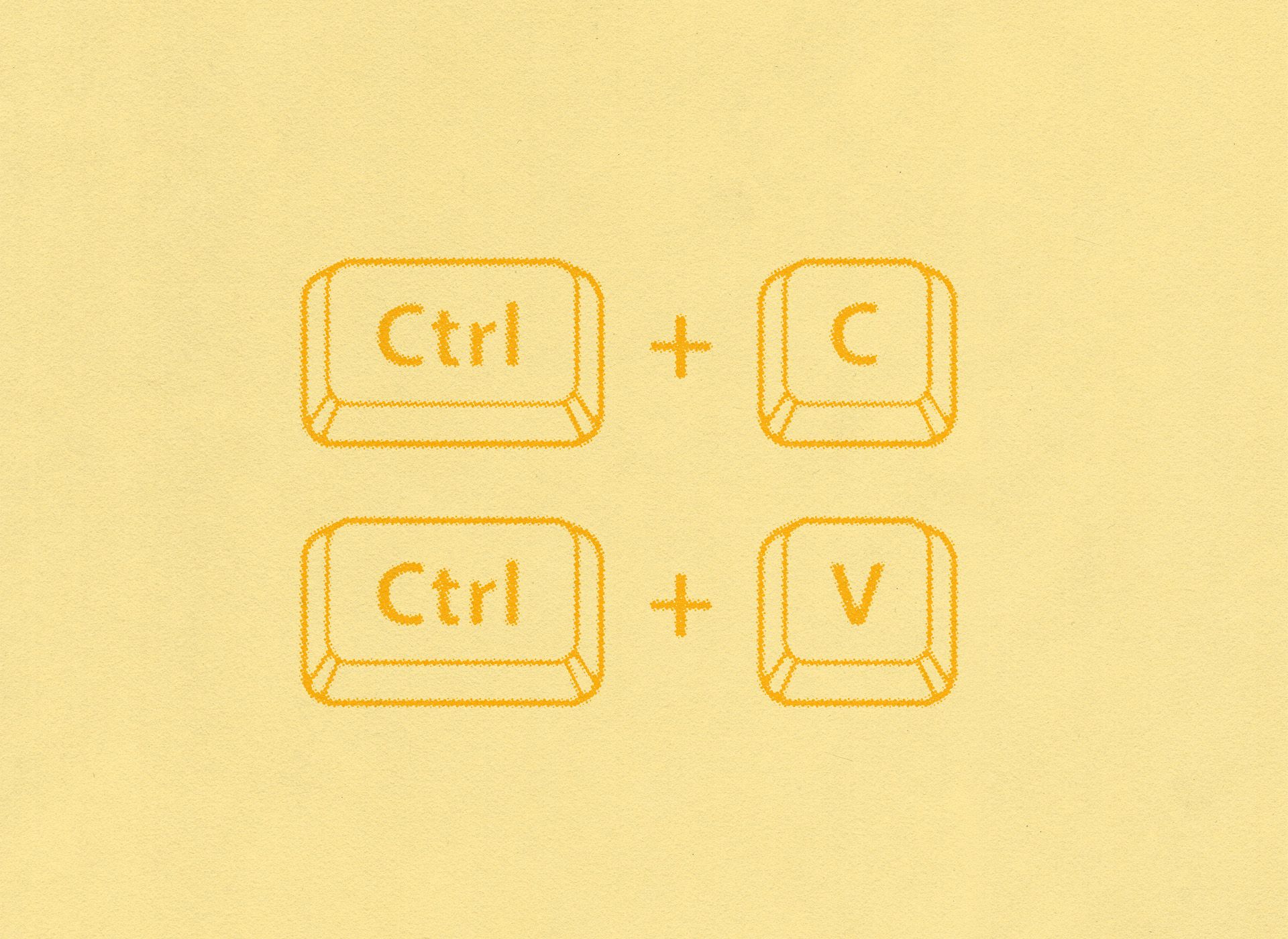 FROM THE ARCHIVE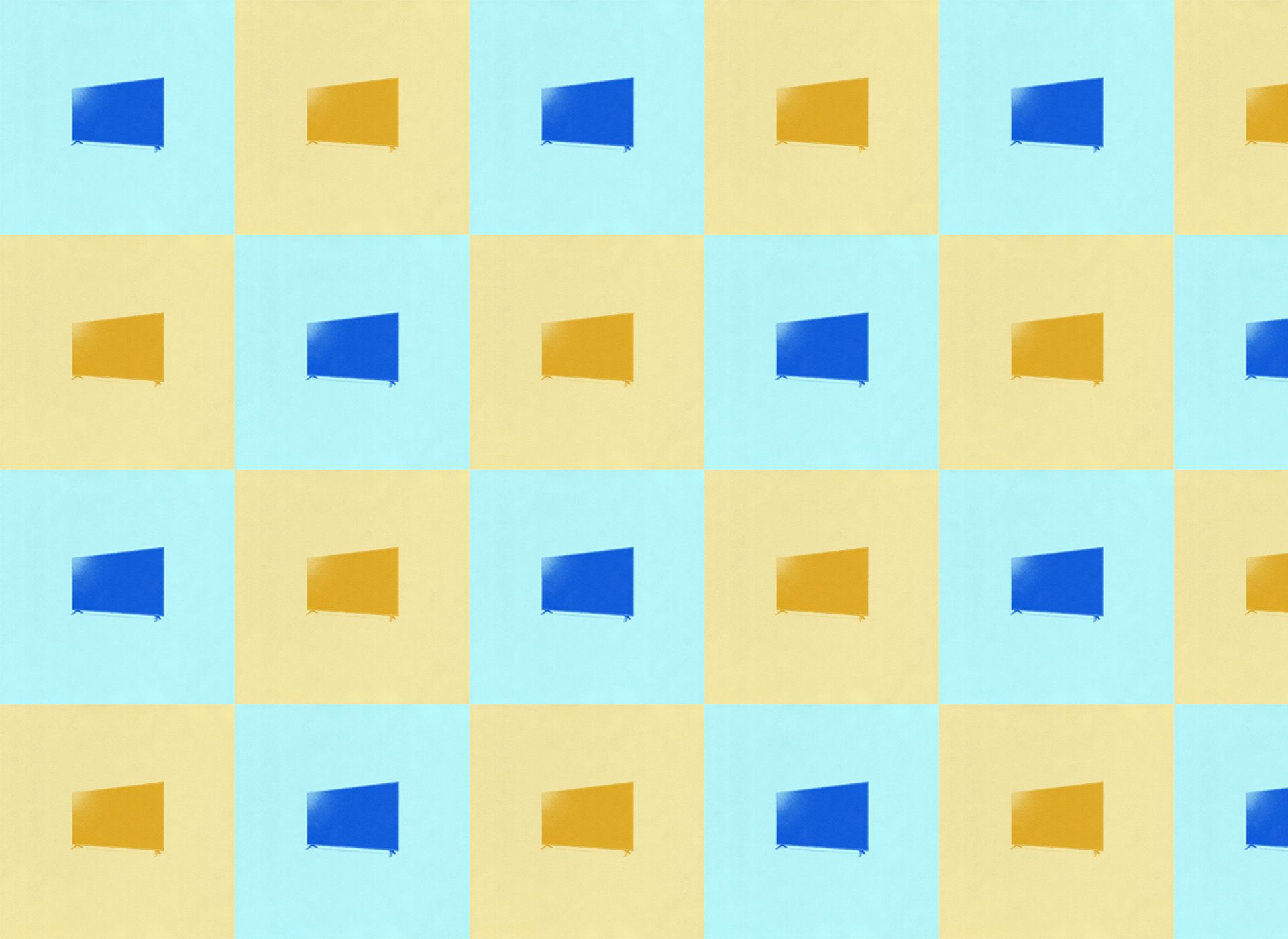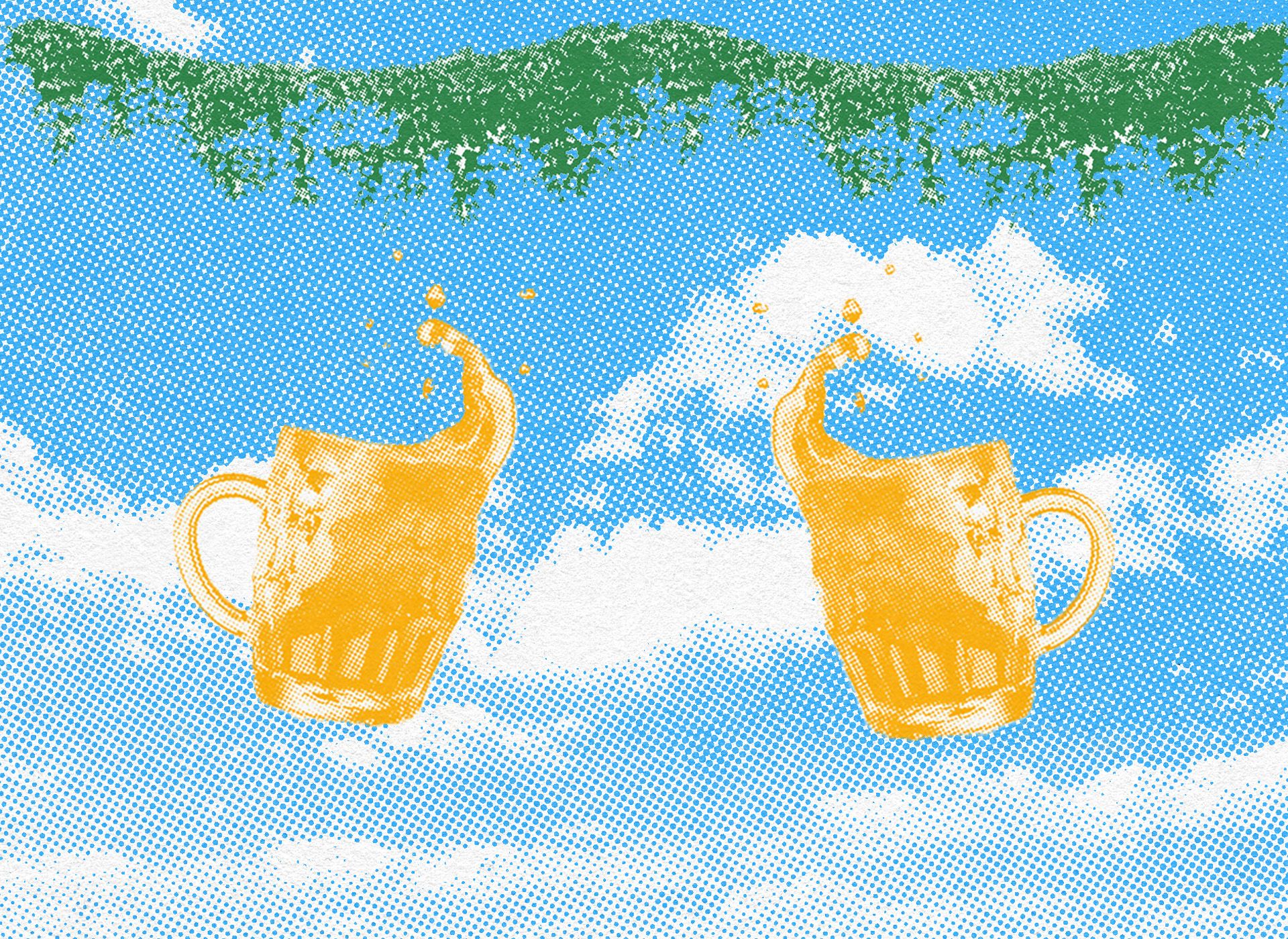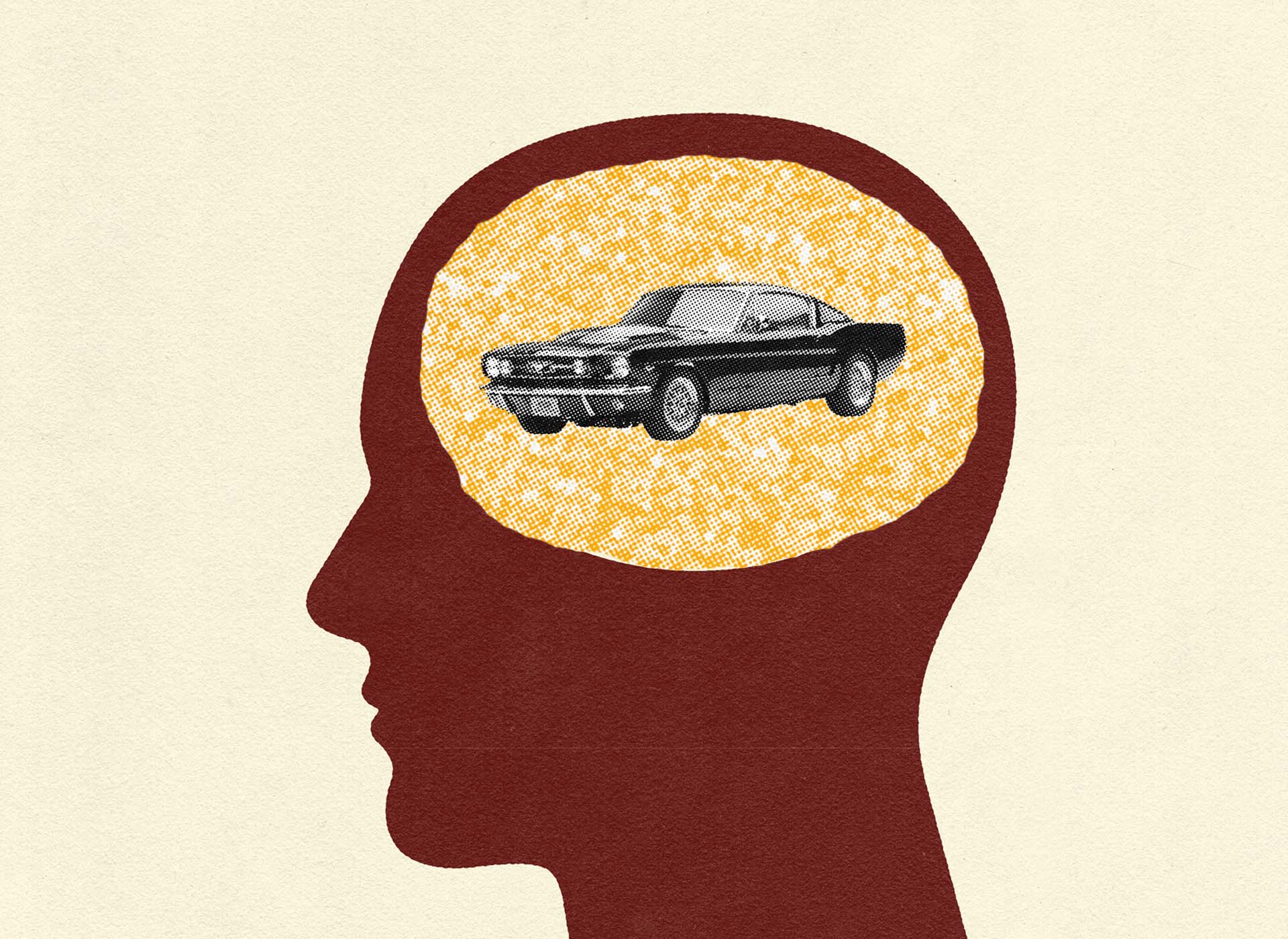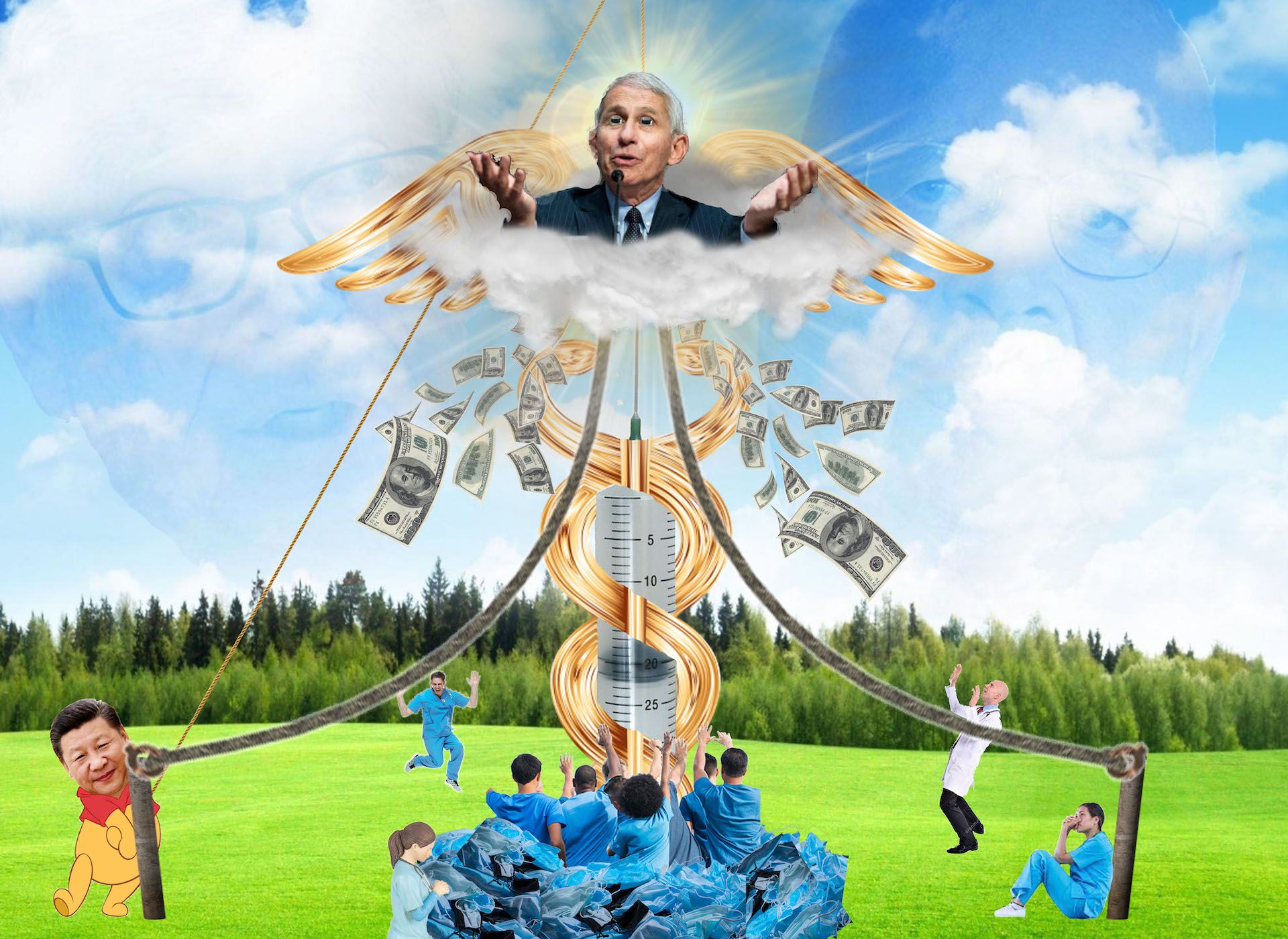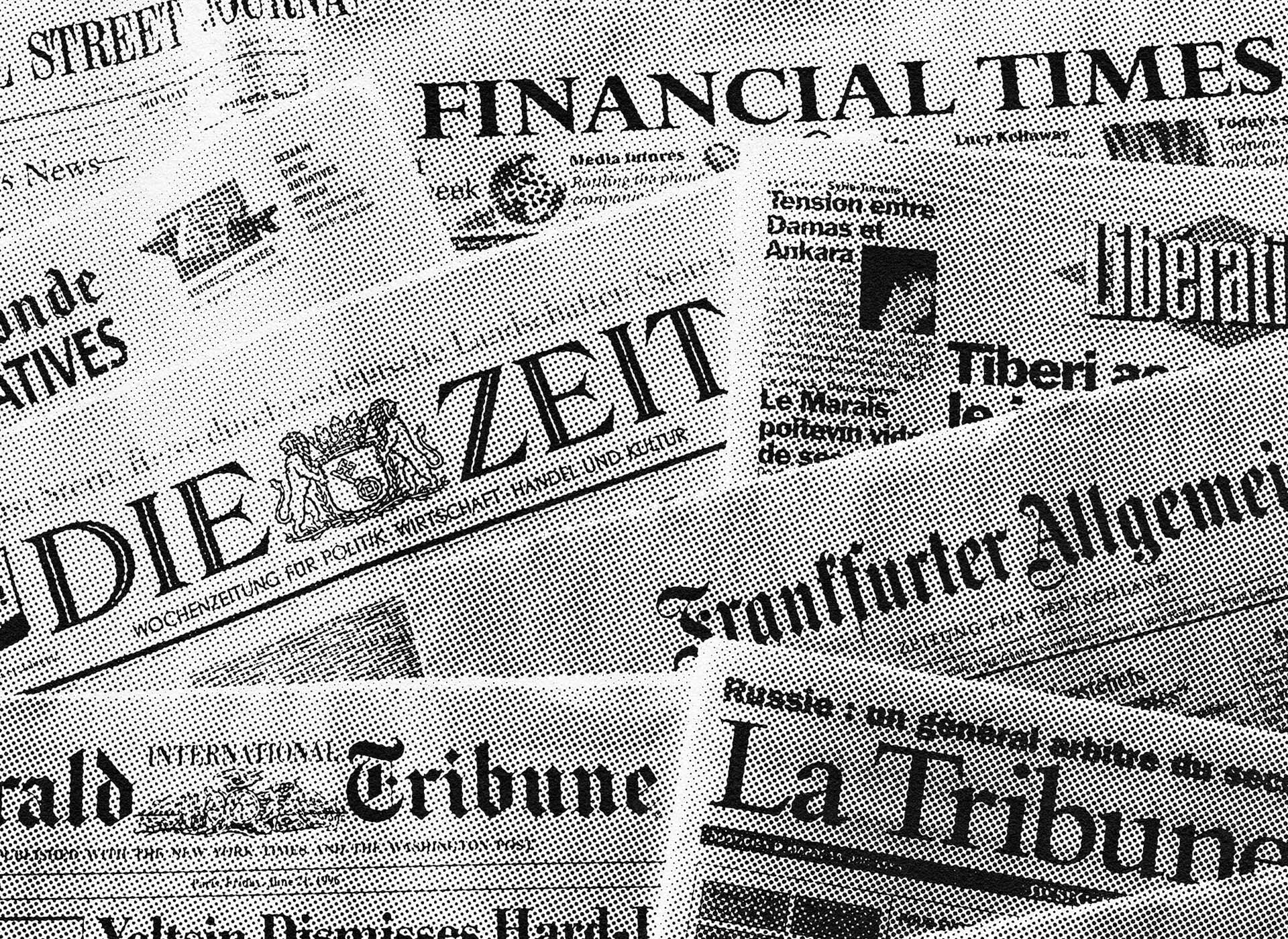 Around the Web
➫ Irreplaceable: An Interview with Renaud Camus Renaud Camus on the Great Replacement, Mass Murderers, French Elections, Globalization, and More
♨︎ Screen Warp How your phone ate your life.
◉ The architect making friends with flooding One Chinese landscape designer has pioneered a new approach—working with water instead of trying to bend it to our will.
Political Theater Highlight Reel
Elon Musk on the cause of inflation: "I mean, the obvious reason for inflation is that the government printed a zillion amount of more money than it had, obviously."
Twitter Senior Engineer says "Twitter does not believe in free speech"
You May Also Like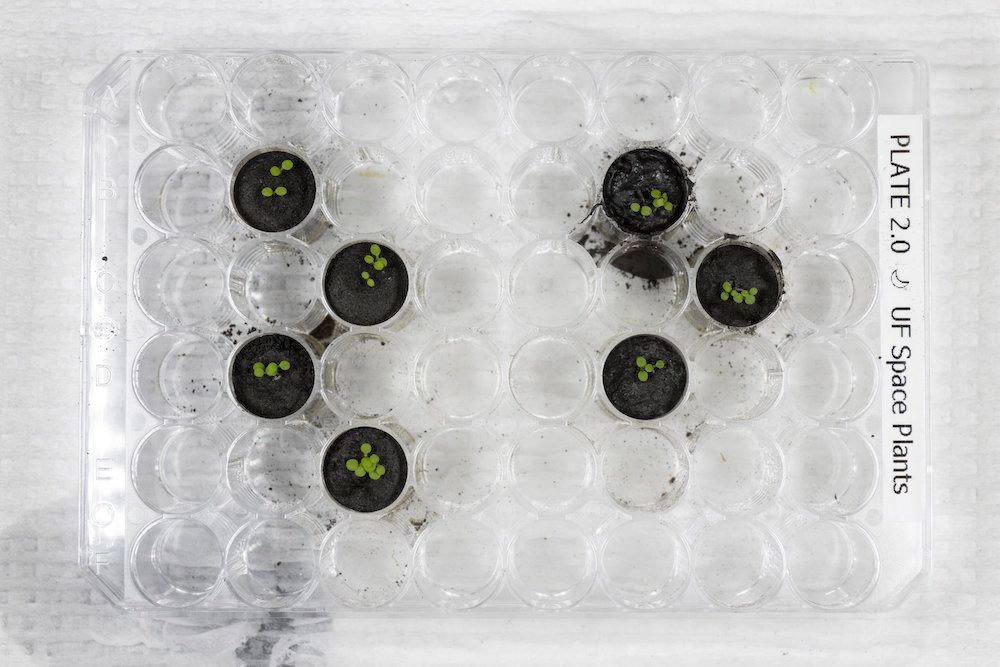 Words of Wisdom
We live in a constellation
Of patches and of pitches,
Not in a single world,
In things said well in music,
On the piano, and in speech,
As in a page of poetry —
Thinkers without final thoughts
In an always incipient cosmos,
The way, when we climb a mountain,
Vermont throws itself together.

Wallace Stevens, 'July Mountain'
Today's newsletter is brought to you by Megan Podsiedlik (Nashville), Edward Landstreet (Local Noise), and Davis Hunt (everything else).