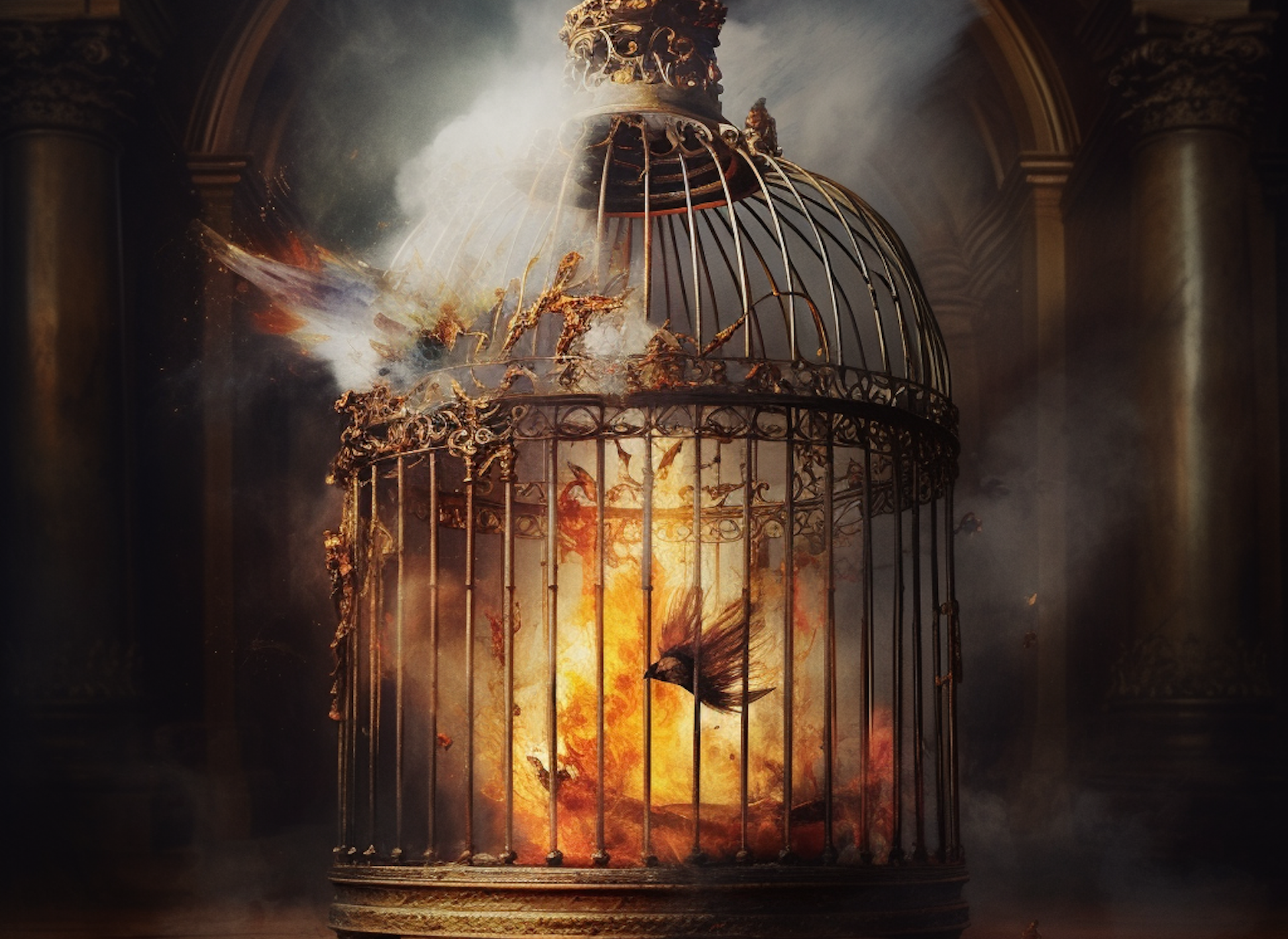 No. 473: Revisiting the Manifesto
⁂ Nashville's Alt-Daily ⁂ Manifesto · Pickle Club · Titans Stadium · Lizzo · Release · Much More!
Good afternoon, everyone.
I realize my suggestion that we burn the manifesto last week was contrary to the predominant opinion of how to handle it, so I wanted to clarify, respond to some of the pushback I've gotten, and hone in on my main argument against its release—and, more specifically, detail what I mean by release.
Frustration over the FBI and/or MNPD's hesitancy to release the Covenant killer's manifesto has been met with unified outrage from almost everyone on the right. Yesterday, Buck Sexton called the delay a "cover-up". His Nashvillian co-host, Clay Travis, appeared during Tucker Carlson's last show on Fox News to say the same.
As Megan details below, Representative Faison advocated for the release of the manifesto yesterday, implying that the information contained within may help inform whatever gun legislation they decide to craft during the special session.
Hale's manifesto in particular does not appear to be codified in a single source; rather, it seems to be spread across a number of journals, notepads, videos, and digital documents. Whether the massive amount of material is related specifically to the Covenant massacre is unclear. This may explain some of the delay. And as Jano Tantogco brought attention to last week, a more revealing bit of information may be a toxicology report.
When writing, the first and most important question you ask yourself is, "Who am I writing this for?" Last week's opener was for Nashvillians and, more specifically, those associated with Covenant.
It was an attempt to reorient the spotlight away from the darker aspect of the massacre and toward the light that's since emerged from the tragedy in the community. If you were not aware, I myself have close ties to Covenant, as do many of our readers.
This revisitation is an extension of the original argument to a more general audience, those without direct connections to Covenant who may be interested in reckoning with the phenomenon of the mass murderer.
Continue reading...
----
Today, Jerod gives us a window into a group of middle schoolers' efforts to evangelize pickles in Cookeville with a new festival devoted to the celebration of the brined fruit.
In Nashville, Megan gives us a preview of the special meeting tonight that will decide the fate of the Titans stadium and delves into the issues surrounding Lizzo's weekend performance in Knoxville.
Onward.
⧖⧗⧖ ENJOY THE PAMPHLETEER? ⧗⧖⧗
It is only because of your donations that we can remain ad-free. Help us grow our coverage, expand our reach, and explore a wider variety of topics.

✺ IN PRAISE OF PICKLES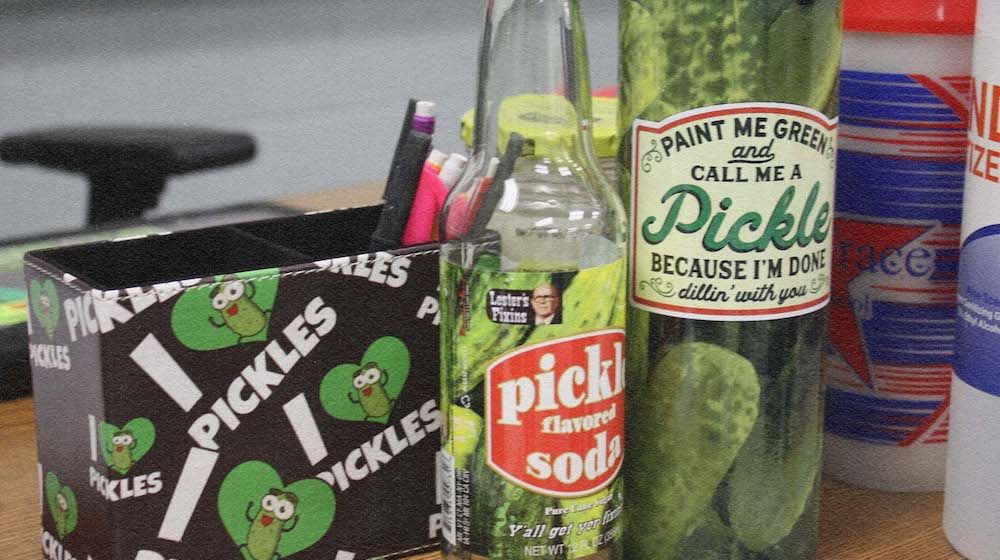 From Jerod Hollyfield
I had a pit in my stomach as the fade out of Springsteen's "Glory Days" on the radio punctuated my exit from the interstate. Not because that melancholic dirge for lives that peaked in high school but never really were had hit me the way it usually does, but because I was on my way to a middle school for the first time since I left one.
With a few decades in the rearview, I can't really say that my preteen experience was traumatic–nothing like the heroes of James Patterson's hit book series Middle School: The Worst Years of My Life or Bo Burnham's brilliant cinematic exercise in anti-nostalgia, Eighth Grade. Beyond the braces pains, the lunacy of presidential fitness tests, the promise of Proactiv, and the bizarre slew of afternoon dances that began when the pungency of the last gym classes of the day was still dissipating, the whole three years was a blur in a minor key. And that's the role middle school plays in American life–a thing to get through and not look back on until or unless the children of our own are on the edge of thirteen.
I was ending my middle school exodus this morning in March, but I'd wager most of my high-school class has a few years to go if they mastered the art of family planning. In truth, Springsteen didn't write "Glory Days" about middle school because most of us were worse off then than we are now. But most of us also never had a Pickle Club like the kids at Avery Trace Middle School in Cookeville do.
Continue reading...
MORE RECENTLY
🍣 Mike Wolf fills us in on his latest culinary adventure to Sonobana. (Read)
🏈 Miles Harrington gives considers what the Titans might do at the NFL Draft this week. (Read)
🧬 And, Did Testosterone Play A Role In the Covenant Transgender Murderer's Rampage? Jano Tantongco considers. (Read)

⌘ LIZZO FLAUNTS HER STUFF
"Why would I not create a safe space in Tennessee where we can celebrate drag entertainers and celebrate our differences and celebrate fat black women?" Lizzo asked a crowd of screaming fans during her concert last Friday at Knoxville's Thompson-Boling Arena. She coordinated a mini drag runway show during her performance, inviting different contestants from  RuPaul's Drag Race to join her on stage. The singer said she wanted to create a "safe space" in Knoxville, presumably due to SB3, the law passed by the Tennessee legislature restricting the consumption of salacious drag performances by minors.
Her performance has sparked questions regarding the law itself. Lizzo's concert was indeed open to minors. But the national narrative surrounding the bill has caused confusion regarding its actual implications.
First things first, the bill is not technically in effect. Governor Lee signed it into law on March 2nd. The law was set to kick in on April 1st, but a pair of lawsuits by Friends of George's, a  Memphis theater company, were filed at the end of March. US District Judge Thomas L. Parker approved and extended a temporary restraining order, prohibiting the law from taking effect until May 26, 2023. So, for now, the law cannot be implemented.
But therein lies a different question: say the law had taken effect at the beginning of the month. Would Lizzo's runway show have been permitted? The answer is yes, probably. The law itself does not prohibit drag races or performances, it restricts those under 18 from viewing adult cabaret performances that are "harmful to minors." "Harmful to minors" in this context means lewd performances rated NC-17, shows containing sexually explicit content that, according to the law, "violate[s] basic community standards and lacks any serious artistic value." A runway display put on by a group of professional drag performers without nudity or sexually explicit choreography would likely pass muster.
TITANS STADIUM DEAL
Tonight, at long last, Metro Council will hold a special meeting to take a final vote on the Tennessee Titans stadium deal. Though the bill is expected to pass, there will be a public hearing before the vote is taken. Yesterday, The Center Square's Jon Styf revealed that prior to last week's vote, consulting firm JigsawTN sent an email to all council members outlining the Titans' views on each of the 28 proposed amendments.
The majority of council members voted along with the Titans' preferences, lending credence to Councilman Mendes' exasperation during last week's hearing of one of his amendments before a vote. "The explanation is the administration is in favor of it," he said. "So I'm not sure anybody cares what it actually says."
Tonight's hearing will be open for up to four hours; two hours will be set aside for supporters on each side of the argument to make their case. Councilmember Emily Benedict, however, may not make an appearance inside the courthouse tonight and hopes her colleagues will skip out as well. By doing this, she told Nate Rau of Axios, they could prevent a quorum, thus delaying the final vote. The meeting will begin at 6:30 p.m.
RELEASE THE MANIFESTO
Yesterday evening, House Republican Caucus Leader Jeremy Faison (R-11) officially called for the release of the Covenant killer's manifesto. "I am calling on the Metropolitan Nashville Police Department & the FBI to immediately release this document so we can examine it, then take the appropriate steps," he tweeted. This remark comes in the wake of Governor Lee's call for a special session to encourage lawmakers to pass legislation "strengthening public safety."
SIDE NOTE You may recall that Rep. Faison was one of the first Republicans who announced intentions to pass gun-related legislation after the Covenant shooting. Alongside House Democrats, he attempted to revive HB1233, a bill initially brought forward by Representative Caleb Hemmer (D-59).
The bill, as originally written, would require firearms to be locked in 'the trunk, utility or glove box, or [another] container securely affixed to [a] motor vehicle or boat." Violations would result in a Class C misdemeanor punishable by "the completion of a court-approved firearm safety course." This bill has been framed as a preventative measure meant to curb the firearm thefts running rampant in Nashville, though law-abiding gun owners feel they are being punished for the illegal behavior of others.
From Megan Podsiedlik
HEADLINES
Republican lawmakers pass six bills targeting Nashville during the 2023 legislative session (Lookout) During this year's legislative session, state lawmakers passed legislation to cut the Metro Nashville Council in half; take over seats on the city's sports and airport authorities; eliminate Nashville's police oversight board; change the votes necessary for renovations at the speedway; and restrict tax revenue collected around the Music City Center.
Nashville council followed Titans lobbyist letter on $2.1B stadium deal votes (Center Square) The majority of council members voted along with the Titans' preference on all of the amendments last week, with the Titans not showing a preference on one amendment from Council Member Freddie O'Connell on moving Titans rent funds from the Nashville Needs Impact Fund to the city's general fund.
Landlord Price-Fixing Lawsuit Consolidated in Nashville (Scene) A federal judicial panel has consolidated a consequential antitrust case, in which plaintiffs accuse corporate landlords of colluding to inflate rent, to Nashville Judge Waverly Crenshaw. A controversial algorithm offered by RealPage Inc. is at the center of the case.
Q&A with Heidi Campbell (Banner) The state senator enters the crowded field touting her experience as a legislator and former mayor.
DEVELOPMENT

THINGS TO DO
View our calendar for the week 🗓 here and our weekly film rundown 📽 here.
📅 Visit our On The Radar list to find upcoming events around Nashville.
🎧 On Spotify: Pamphleteer's Picks, a playlist of our favorite bands in town this week.
👨🏻‍🌾 Check out our Nashville farmer's market guide and our 2023 southern festival guide and 🎥 2023 movie guide.
TONIGHT
🎸 Wilco @ Ryman Auditorium, 7:30p, $65+, Info
+ alternative rock legends
🎸 Kathy Mattea, Fred Carpenter & Friends @ Station Inn,  8p, $20, Info

🎸 Honky Tonk Tuesday @ American Legion Post 82, 5p, Free, Info‌‌‌‌‌‌‌‌‌‌‌‌‌‌‌‌‌‌
+ two-step lessons @ 7p, The Cowpokes @ 8p
🎺 Todd Day Wait @ The Underdog, 11:30p, Free, Info‌‌‌‌‌‌‌‌‌‌‌‌‌‌‌‌‌‌
+ Honky Tonk Tuesday afterparty, down the street

📰 Check out the full newsletter archive here.