No. 493: For Members Only
⁂ Nashville's Alt-Daily ⁂ Membership · Lunch Spots · Mayoral Forum · Unemployment · Much More!
Good morning, everyone.
It's no secret that the rise of the internet in the early 2000s led to the decline of local news. As Google and Facebook sucked up ad revenue that once went to your local alt-weekly or print newspaper, the media landscape in local municipalities slowly eroded.
Since then, the abandonment of legacy media institutions has only accelerated. In 2018, the Tennessean had 85,899 total subscribers (77,369 print and 8,530 digital). By 2022, that number had dwindled to just 31,863 (29,404 print and 2,459 digital). I don't think I need to elaborate on the effect this trend has had on the quality of local coverage. Over the past five years nationally, newspaper staffs are down 59 percent and readership is down 77 percent. We all know this to be true.
Likewise, the Scene used to be hefty for an alt-weekly: the thing would make a nice satisfying thud when you tossed it down on your coffee table. These days, its consistency is closer to that of a roll of toilet paper.
In the place of engagement with one's immediate surroundings, complete political apathy or, worse, an obsession with the drama of national politics prevails. Recently, I wrote a call to arms to rediscover the local for CREATED, highlighting the dangers of overemphasizing federal politics:
"It may be flashy and stimulating, but it's so far from you that it pacifies your natural and latent political impulse that, before the dawn of the 24/7 newscycle, likely came out more easily through engagement in local problems. It's porn for politics."
In addition to the lack of viable revenue sources part of this shift away from local coverage can be explained by the move to mobile and the dominance of video as a medium of communication in place of the written word. The Pamphleteer is admittedly old school in this regard. We cherish the written word and believe it holds value as a medium of communication, hence our diligent, daily production of this newsletter.
But as the media landscape demands, we must evolve. You might remember the early days when we produced a weekly variety show-style podcast. Starting next week, we'll be bringing that back, this time with a video component. We'll also begin producing more videos across all our social media channels, specifically on Instagram.
All of this will be in service of the newsletter. It will not detract from what we put out here every morning—but we do need your help. We've always accepted one-time donations, but starting today, we're offering a membership program for readers.
This newsletter will always be free, but if you'd like to contribute to the growth of The Pamphleteer, becoming a member is a great way to do that. Paying members will get special access to our comments section, early access to exclusive Pamphleteer events (more on that to come), and much more as we develop the program.
Local media lives and dies at the will of its readers. Our main goal here is to reorient subscribers' attention toward local issues, to lead them into arenas where they can have an impact. This is both a cultural and political challenge, so we address both.
For more information on how to become a member, click here. If you have questions or comments, as always, you can respond directly to this email.
Today, Mike Wolf provides a guide to the best lunch spots in town, and Megan highlights stand-out moments from last night's mayoral forum.
Onwards.
⧖⧗⧖ ENJOY THE PAMPHLETEER? ⧗⧖⧗
The Pamphleteer provides a home for those who don't feel served by media and leadership in the city. We prioritize citizens' concerns over those of outside interests.
Your support will help us chart a bold, new course for the city.

➫ OUT TO LUNCH: A NASHVILLE PRIMER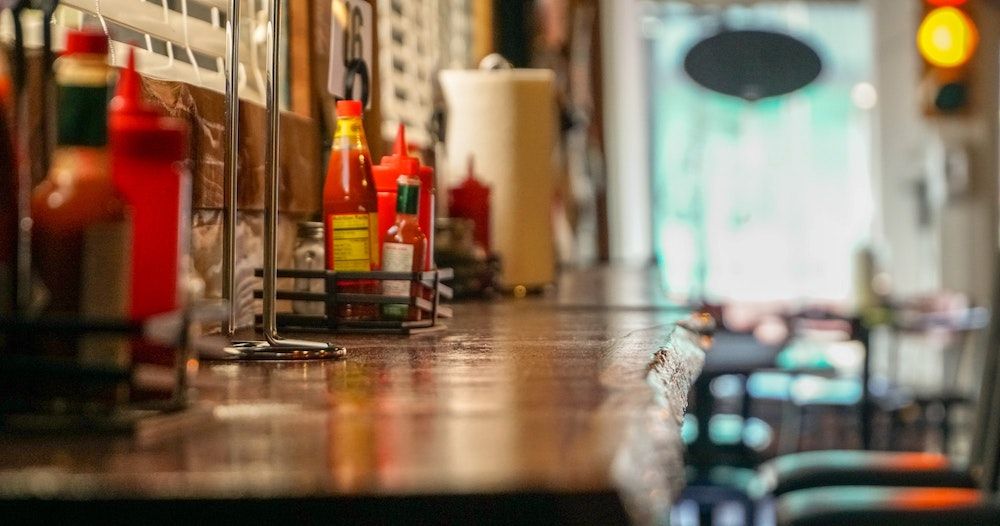 From Mike Wolf
Whether it started with the Spanish tradition of having a slice of ham in the middle of the day (lonja) or a small, mid-day drink in Britain (nunch or noonshine if you're into Jane Austen), the American institution of lunch grew like the smokestacks of the early Industrial Revolution and is still going strong over a hundred years later. As you've noticed in this space, Nashville has no shortage of incredible lunch spots. What follows are some midday gems, broken down by neighborhood.
Continue reading...
MORE RECENTLY

❏ ANOTHER DAY, ANOTHER MAYORAL FORUM
Last night, the Phoenix Club hosted a mayoral forum, live from Vanderbilt University's Owen Graduate School of Management. Moderated by Nashville Banner reporters Demetria Kalodimos and Steve Cavendish, the forum featured seven of the twelve mayoral candidates: Vivian Wilhoite, Sharon Hurt, Heidi Campbell, Jeff Yarbro, Matt Wiltshire, Freddie O'Connell, and Jim Gingrich. Here are a few of the most telling, intriguing, and outlandish takes.
KALODIMOS "How do you plan to help Nashville manage growth in the next few years?"
O'CONNELL "We just had the biggest opportunity to talk about whether or not we were going to have growth done to us, with us, for us— and we elected to put four billion dollars worth of investment into a city for people to visit. . . what Nashvillians want right now is more 'ville' and less 'vegas.'"
✰ ✰ ✰
CAVENDISH "Overwhelmingly, Nashvillians say they want public education improved. As mayor, though, you'll have limited tools at your disposal. What is something specific that your administration will do to help move the needle on education?"

CAMPBELL "The fact of the matter is, we do not fully fund public education in this state. . .the way this manifests is that we have winners and losers. The way to triage that inequity for a state that's not going to be funding public education any time soon is with community school organizers. Community school organizers are single individuals that are hired for a school to build services around that school from the community through churches, non-profits, businesses. . . and find the support specifically for that school. . .so that school can achieve more success."
WILHOITE "What about teachers? Teachers need to be paid competitively. Their staff needs to be paid competitively. That is what's missing right now. . . We need to competitively pay, and pay every year."
✰ ✰ ✰
KALODIMOS "In the last two years, how much have you used public transportation on a monthly basis? Do you think transit is effective for you to just ditch your car?"
CAMPBELL "We are very much an automobile city. We're way behind in transit. . . My big project when I was the mayor of Oak Hill was to try to get a multimodal [form of transportation] down Franklin Pike, and it was a big education that you have to get buy-in from citizens first. You would have thought I was killing puppies. It was like a Williamson County School Board Meeting every day. . . We need bold vision."
WILHOITE called for free bus passes, while HURT called to completely get rid of scooters, regulate HOV lanes, and create flex bussing schedules.
✰ ✰ ✰
If you missed this forum, fear not– there are plenty more for you to attend. Aside from the events listed here, Baker Group Strategies will be presenting another forum in partnership with the Banner and the Scene on June 13th.  You can also listen to our exclusive interviews with candidates on the Pamphleteer Podcast.
HEADLINES
State committee approves extra housing for TSU and UT-Knoxville (Lookout) The State Building Commission's Executive Committee approved a $6.78 million deal for more than 500 apartments at Lakemoor Station about seven miles from the UT-Knoxville campus to meet growth at the state's flagship university. Enrollment is up to 33,000 total with 27,000 undergraduates.
Tennessee unemployment drops to 3.3%, nearing all-time low (Center Square) Tennessee has the same unemployment rate as a year before but with 90,000 more new nonfarm jobs with the leisure and hospitality sector showing the largest increases. The state also saw 2,000 new jobs from March to April with education and health services being the sectors with the most new jobs and the government and manufacturing sectors coming next.
Rep. Andy Ogles Introduces Bills to Freeze Hiring at the CFPB, USAGM, and ATF (Star) Tennessee U.S. Representative Andy Ogles (R-TN-05) has introduced three bills to permanently freeze hiring at the Consumer Financial Protection Bureau (CFPB), United States Agency for Global Media (USAGM), and Bureau of Alcohol, Tobacco, and Firearms (ATF).
DEVELOPMENT
Belmont University proposes $137.5 million residence hall (NBJ)
Antioch-area site set for mixed-use development (Post)
Midtown residential plan progresses (Post)

THINGS TO DO
View our calendar for the week here and our weekly film rundown here.
📅 Visit our On The Radar list to find upcoming events around Nashville.
🎧 On Spotify: Pamphleteer's Picks, a playlist of our favorite bands in town this week.
👨🏻‍🌾 Check out our Nashville farmer's market guide and our 2023 southern festival guide and 🎥 2023 movie guide.
TONIGHT
🪕 Jaelee Roberts & Jake Vanover @ Station Inn, 8p, $15, Info
+ a night of traditional country music

🎸 Honky Tonk Tuesday @ American Legion Post 82, 5p, Free, Info‌‌‌‌‌‌‌‌‌‌‌‌‌‌‌‌‌‌
+ two-step lessons @ 7p, The Cowpokes @ 8p
🎺 Todd Day Wait @ The Underdog, 11:30p, Free, Info‌‌‌‌‌‌‌‌‌‌‌‌‌‌‌‌‌‌
+ Honky Tonk Tuesday afterparty, down the street

📰 Check out the full newsletter archive here.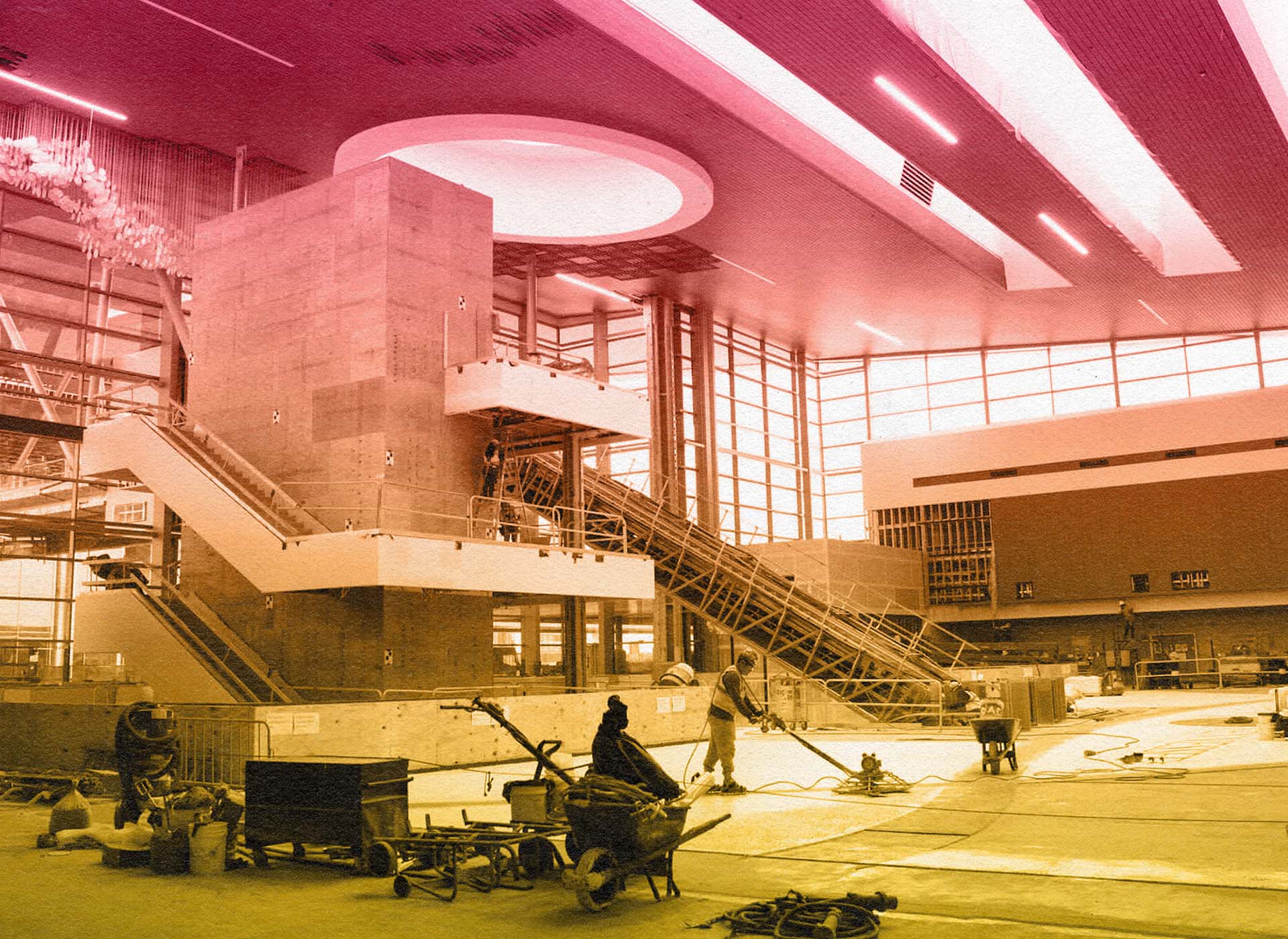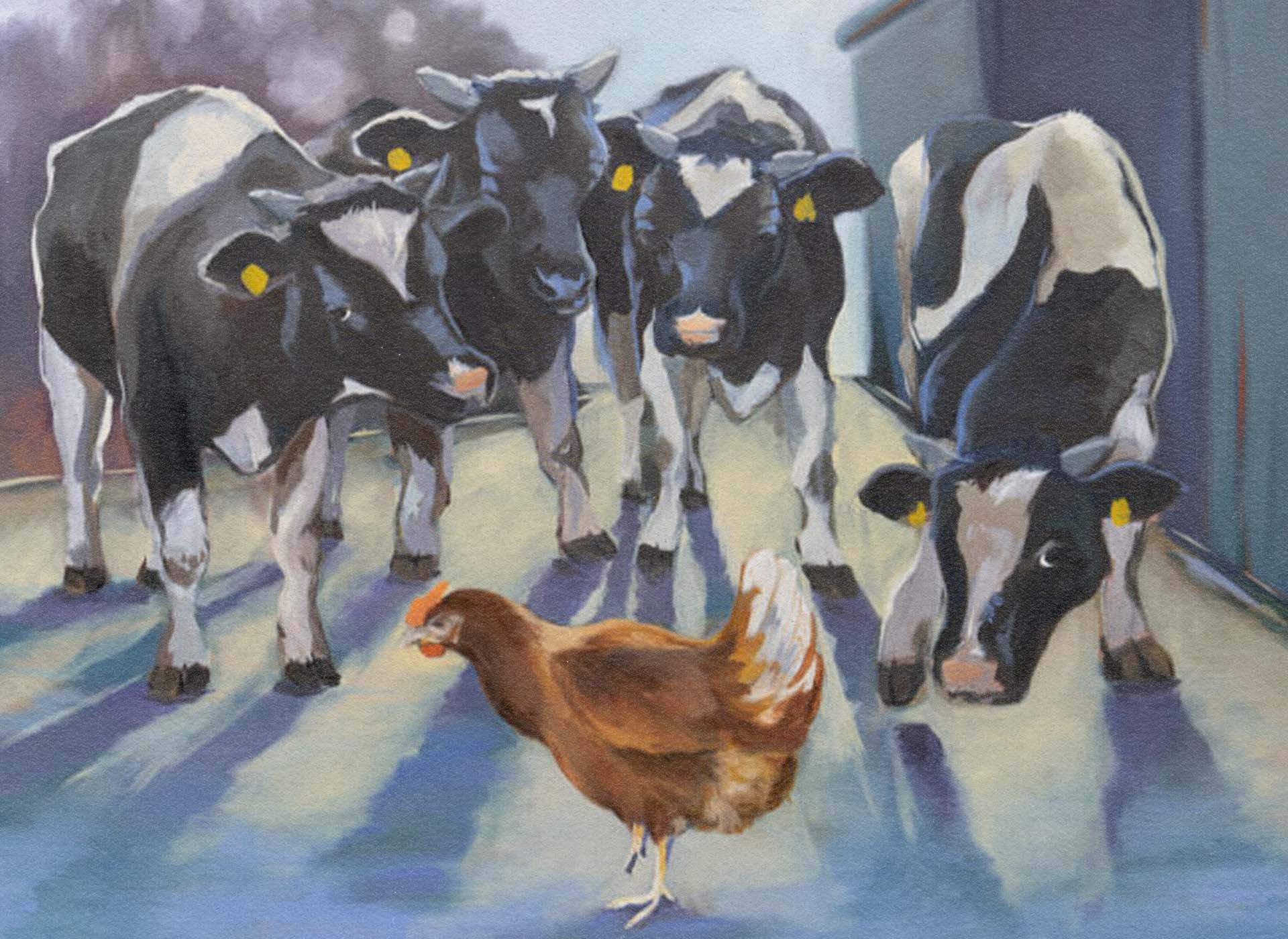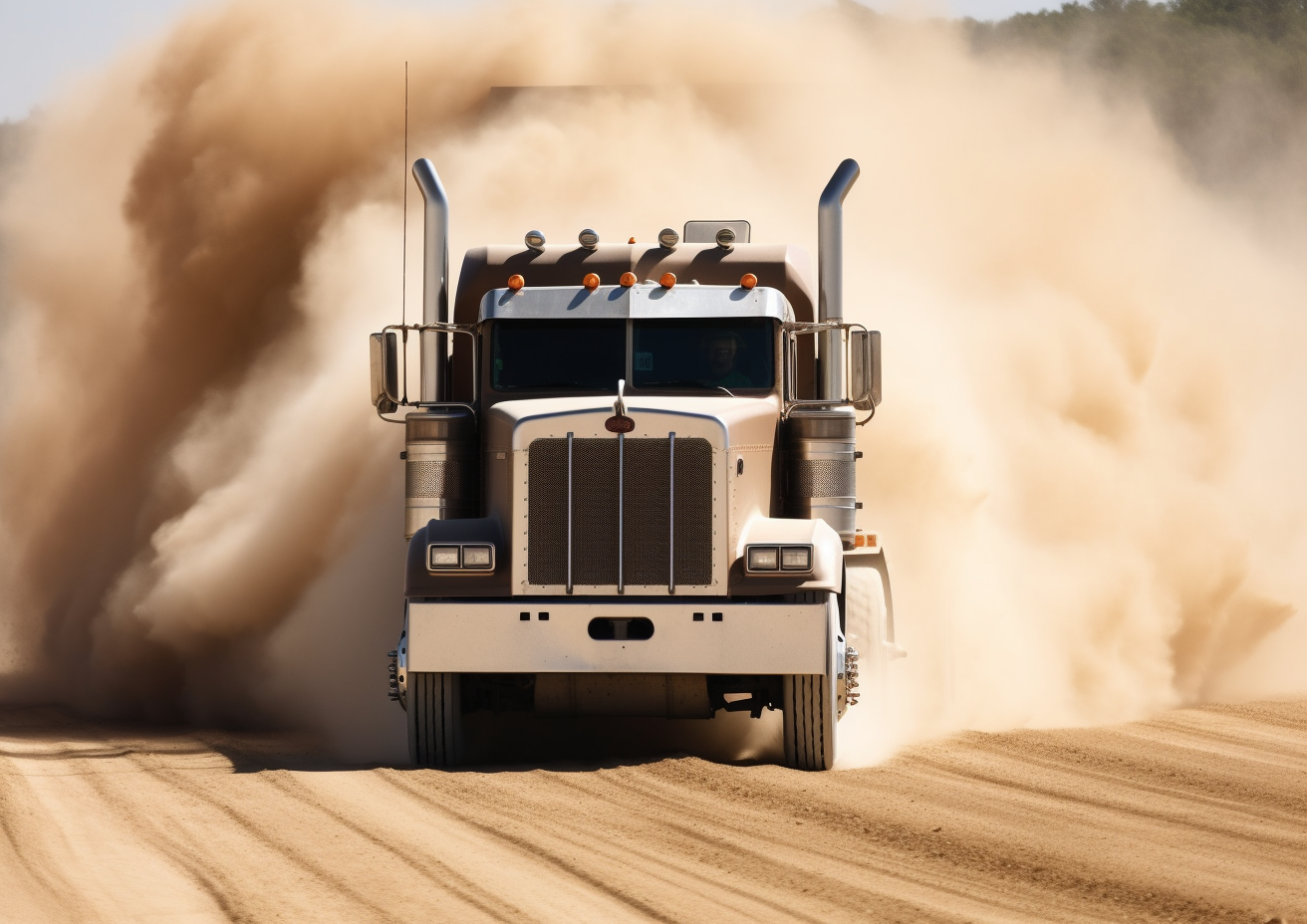 i