No. 491: Beating the Bounds
⁂ Nashville's Alt-Daily ⁂ Bitcoin · Bounds · Titans Stadium · Mayoral Debate · Movie Rundown · Much More!
Good morning, everyone.
Phoning in from Miami for BTC 2023. I'll give a round-up on Monday about what happened. Today, Robert F. Kennedy and Tulsi Gabbard are talking. If you want to watch, they stream all the talks live on their YouTube channel.
Today, Tyler revisits us to talk about the Beating of the Bounds occurring in Germantown tomorrow, Megan reveals details about the architects for the Titans stadium and gives a glimpse of last night's mayoral debate, and Jerod rolls out his weekly film rundown for those trying to get out and see a flick.
Onward.
⧖⧗⧖ ENJOY THE PAMPHLETEER? ⧗⧖⧗
The Pamphleteer provides a home for those who don't feel served by media and leadership in the city and prioritizes citizens' concerns over those of outside interests.
Your support will help us chart a bold, new course for the city.

𝓧 Beating of the Bounds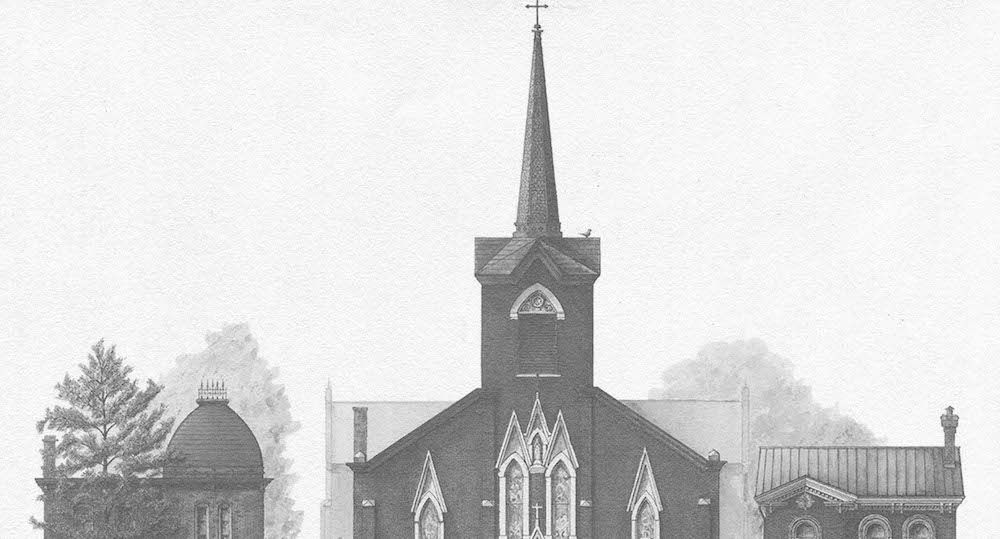 From Tyler Hummel
Amid the changing and gentrifying mass of Nashville, one of the city's historic Catholic Cathedrals is staking its history claim tomorrow with—of all things—a fitness event, to reestablish its historical boundaries as a church.  
For all its bull and bluster about property rights, Tennessee has a notable lack of visible boundaries in many ways. When my girlfriend visited town last year, one thing she noticed when driving through the rural areas of the state is that fences are not that common outside the city limits of Nashville. Certainly, some farms in Mount Juliet and Gallatin retain ancient stone fences to mark boundary lines, but the majority of smaller properties don't.
Continue reading...
MORE RECENTLY

➫ TITANS SELECT STADIUM ARCHITECT
During yesterday's Metropolitan Sports Authority board meeting, the Tennessee Titans presented TVS as their choice to serve as Architect of Record (AOR) of the new stadium.
Who is TVS? They are an Atlanta-based architecture firm that has been the AOR for projects such as the Music City Center, the Mercedes-Benz Stadium in Georgia, the Javits Center in New York City, and the Las Vegas Convention Center. Gil Beverly, Titans Sr. Vice President, Chief Marketing and Strategy Officer, also highlighted the company's reputation of delivering opportunities for Disadvantaged Business Enterprises (DBE). You may recall that the council included a Diversity, Equity, and Inclusion (DEI) minimum requirement, stipulating that 25 percent of contracts associated with the stadium deal have to be given to minority or women-owned businesses.
HOW DID THEY SELECT TVS? The Titans narrowed the field using a set of guidelines set by Metro. Four submissions were whittled down to two finalists by Titans' leadership. Ultimately, TVA beat out an application by Moody Nolan in partnership with Hastings; a deal that would have contracted with two Nashville-based companies.
WHAT WILL TVS BE DOING? Wait, so were the renderings of the stadium that we saw in all the informational material real, or what? The short answer is yes, kind of. The AOR will be taking the concept designs we've all seen from the Titan's design architect, Manica, and translating that design into reality the best they can. As outlined by the Titan's leadership during their presentation, "The AOR holds all of the contracts with all of the various certified sub-consultants necessary to complete a full stadium design that will be permitted by Metro's Codes and Building Safety Department."
"Before I call for a motion, I'll remind the board that the Authority is unable to unreasonably withhold a condition or delay approval unless there's some significant reason to do it," warned Cathy Bender, the Chair of the Metro Sports Authority. The board unanimously approved the Titan's selection during yesterday's meeting.
❏ WHERE DO CANDIDATES STAND: AFFORDABLE HOUSING
Freddie O'Connell made it clear that this is a top priority for his platform: ". . . We will use every toolkit in the Mayor's office and Metro to build more affordable housing. We will focus on our residents."
Jeff Yarbro: ". . . That is a critical question that I hear about on the campaign trail every day. . . We're losing properties faster than we are creating affordable housing options that people can afford." He offered a few solutions:
Preserve more housing by freezing property taxes for our elderly. (Worth noting: Metro just passed RS2023-2159, which increased the max income for eligibility for low-income elderly to apply for the Property Tax Freeze Program from $47,750 to $60,000.)
Leveraging public property and Barnes Fund assets: ". . .To bring public sector, private sector, and nonprofits to the table the expand housing projects at a much faster rate."
Incentivizing renters to become homeowners. He suggested down payments programs to assist public servants, such as teachers and cops.
Alice Rolli started by pointing out that some of the affordability problem is a self-inflicted wound that can be fixed by simply undoing crippling policy: ". . . We made much of our most affordable housing less affordable when we raised our property taxes. We contributed to the housing burden and housing cost of our older housing stock, which is, by definition, more affordable." She went on to list two more solutions.
First, she suggested cutting some bureaucratic red tape and to implement the use of electronically filed housing permits to speed along the inspection process: "Government. . .  is not able to keep up with the private sector. . . We've got housing stock sitting; can't get inspected, can't get opened. That is a supply and demand issue that continues to raise the housing prices."
"The third is resetting the relationship with the state," said Rolli. "THDA and home ownership programs are underutilized in our county and I think some of that is a failure of the relationship with the state. We have a significantly higher percentage of our. . . residents here that do not own their home."
Vivian Wilhoite: "Let's make clear, the tax rate in Davidson County is the second largest tax rate in Davidson County history. So, the tax rate is already low. Your value, in reference to your home, has appreciated and that's what you want it to do." Wilhoite went on to suggest a few solutions to create more affordable housing that included public-private partnerships starting with a study to figure out the exact need for affordable housing in Davidson, then making affordable housing "affordable for all" (or rather, equitable), and utilizing selective partnerships.
We will continue to add to our "where do candidates stand on this" column as we follow the mayoral campaign trail. Watch clips from this forum on the Tennessean's YouTube channel. The second debate in this series will take place on June 22nd, also at Belmont University.
You can also listen to our exclusive interviews with candidates on the Pamphleteer Podcast.
It is also worth noting that Baker Group Strategies is presenting a forum in partnership with the Nashville Banner and the Nashville Scene on June 13th at 5 p.m.
HEADLINES
Here are all of the candidates for mayor, vice mayor and council (Banner) The qualifying deadline was Noon on Thursday for candidates to verify petitions to run for mayor, vice mayor, Metro councilmember at-large, and district councilmember. Qualified candidates may remove their name from the ballot until May 25.
Far-Left Agitators Plan to Be Arrested at August Protests at Amazon, Lee Company, Metro Council (Star) Those locations include Amazon's Nashville office, the Lee Company, owned by Gov. Bill Lee (R), and the Metro Council. The recordings also reveal that some left-wing agitators plan to be arrested during these "protests."
Lee signs bill to lower Tennessee aviation fuel tax cap to $1M (Center Square) Tennessee's corporate aviation fuel tax cap will soon go down to $1 million, which would have an additional $10.6 million impact on the state's Transportation Equity Fund, after Gov. Bill Lee signed a bill to lower the cap.
DEVELOPMENT
Metronome At MidCity Officially Opens In Huntsville (Now Next)
Vanderbilt continues real estate purchasing spree (Post)

THINGS TO DO
View our calendar for the week here and our weekly film rundown here.
📅 Visit our On The Radar list to find upcoming events around Nashville.
🎧 On Spotify: Pamphleteer's Picks, a playlist of our favorite bands in town this week.
👨🏻‍🌾 Check out our Nashville farmer's market guide and our 2023 southern festival guide and 🎥 2023 movie guide.
TONIGHT
🎸 Billy Joel & Stevie Nicks @ Nissan Stadium, 7p, $79+, Info

🎸 Musicians Corner @ Centennial Park, 12p, Free, Info
+ Nikki Lane, Jackie Venson, Roanoke, Hobo Cane, Luke Schneider

🎸  Ride The Tide Music Festival @ The Caverns, 3-day festival, $150, Info
+ The Screamin' Cheetah Wheelies, Lucero, North Mississippi Allstars, Tyler Bryant & The Shakedown and more

🎸 Musicians Corner @ Centennial Park, 5p, Free, Info
+ Seratones, Allanna Royale, Gabriel Kelley, Lilly Hart, Harry Keyworth

🪕 Lorraine Jordan & Carolina Road @ Station Inn, 9p, $20 Info

🎻 Virtuoso Fireworks @ Schermerhorn Symphony Center, 8p, $29+, Info
+ International phenomenon Bomsori Kim
🪕 The Cowpokes @ Acme Feed & Seed, 12p, Free, Info
🎙 Live Irish Music @ McNamara's Irish Pub, 6p, Free, Info
🎸 Kelly's Heroes @ Robert's Western World, 6:30p, Free, Info
✹ WEEKLY FILM RUNDOWN: May 18-24
The latest releases and special screenings hitting Music City this week. For a list of new and upcoming films, check out our 2023 Movie Guide.
The Belcourt Presents 1973 The film event of the summer kicks off this week as The Belcourt brings 18 titles from the greatest year of the greatest period in American cinema back to the big screen. Kicking off with Best Picture winner The Sting, the retrospective features everything from Alejandro Jodorowsky's The Holy Mountain to Disney's Robin Hood and Bruce Lee's Enter the Dragon. Our picks: The Last Detail (starting this weekend), The Harder They Come (starting Monday), The Long Goodbye, Pat Garrett & Billy the Kid, Mean Streets (starting this weekend), and Serpico. As if we needed any more proof they don't make them like they used to.
The Eight Mountains A brilliant and gorgeously shot meditation on manhood and nature about childhood best friends reunited in adulthood who return home to Italy's Aosta Valley to fix a dilapidated house. Now playing at the Belcourt.
Fast X Vin Diesel and his adopted family go VROOM! VROOM! for the tenth entry in "The Fast Saga." And you thought there was nowhere left to go after Ludacris launched a car into space in the last one.  Now playing in theaters.
Dry Ground Burning An all-female gang in Brazil sells oil to clandestine motorcyclists professionally resisting Bolsonaro in a docudrama that promises to accidentally make the country's former president a badass icon in the same way The Brink and American Dharma did for Steve Bannon. Now playing at the Belcourt.
Carmen Famed choreographer Benjamin Millepied makes his directorial debut with this reimagining of Georges Bizet's revered opera as an immigration fable featuring a cartel refugee (Scream's Melissa Barrera) and a border patrol agent (Paul Mescal fresh from his Oscar nom for Aftersun). It promises to be as impeccably crafted as it is heavy-handed. Now playing at the Belcourt.
Monica A trans actor and Patricia Clarkson try to win Oscars and raise awareness in this drama about a black sheep returning to zher bigoted hometown to care for zher dying mother. Being launched into space in a Plymouth with no oxygen in Fast XXIX would be preferable. Curiously, only playing at Regal Hollywood 27.
Buddy Games: Spring Awakening When their best friend (Dax Shepard) dies, three friends (Nick Swardson, Kevin Dillon, Josh Duhamel) steal the urn and go on a raucous road trip to celebrate life. A sequel to the 2019 original that has to be a better use of your time than Monica.Now playing at Regal Hollywood 27.

📰 Check out the full newsletter archive here.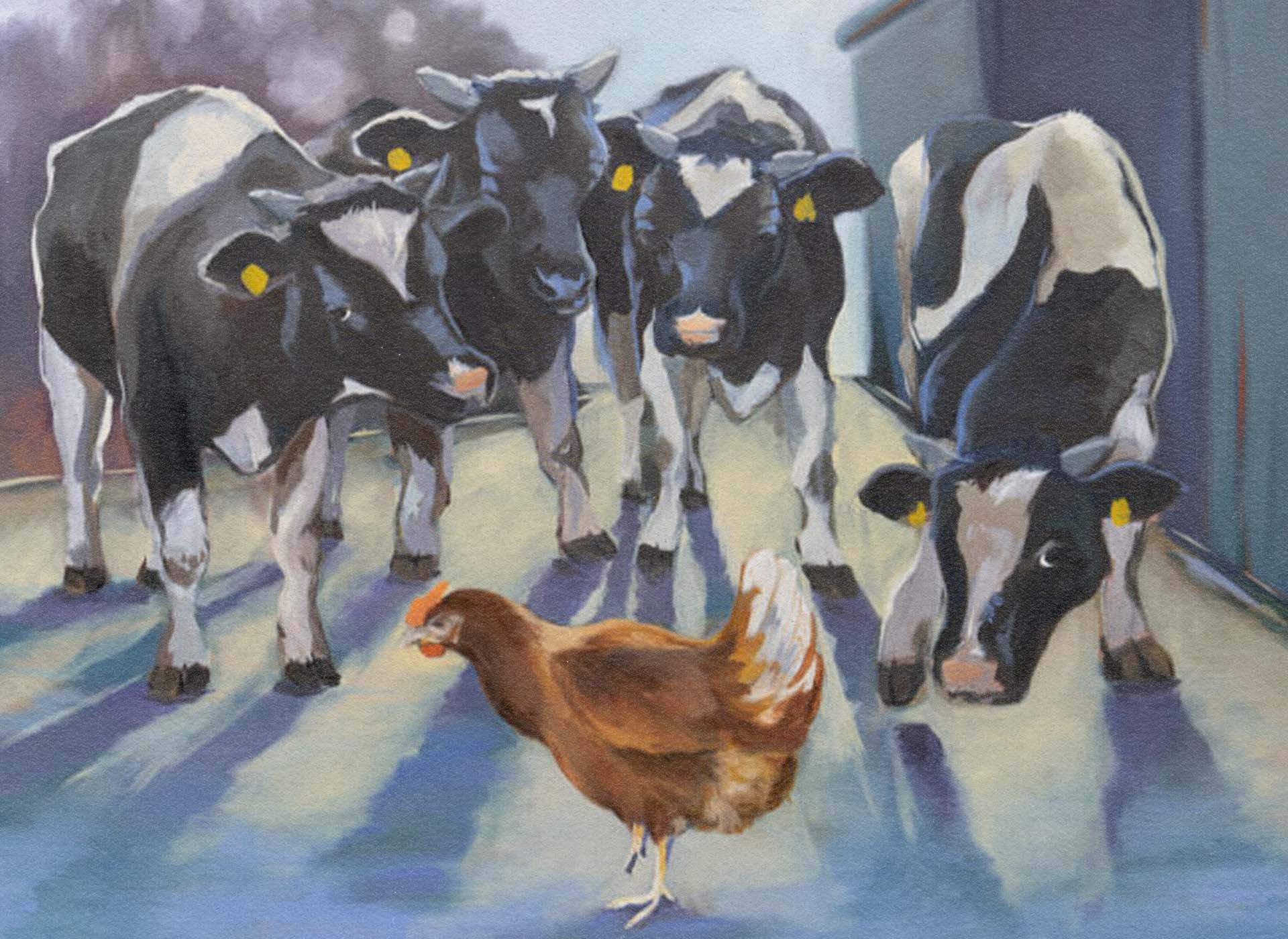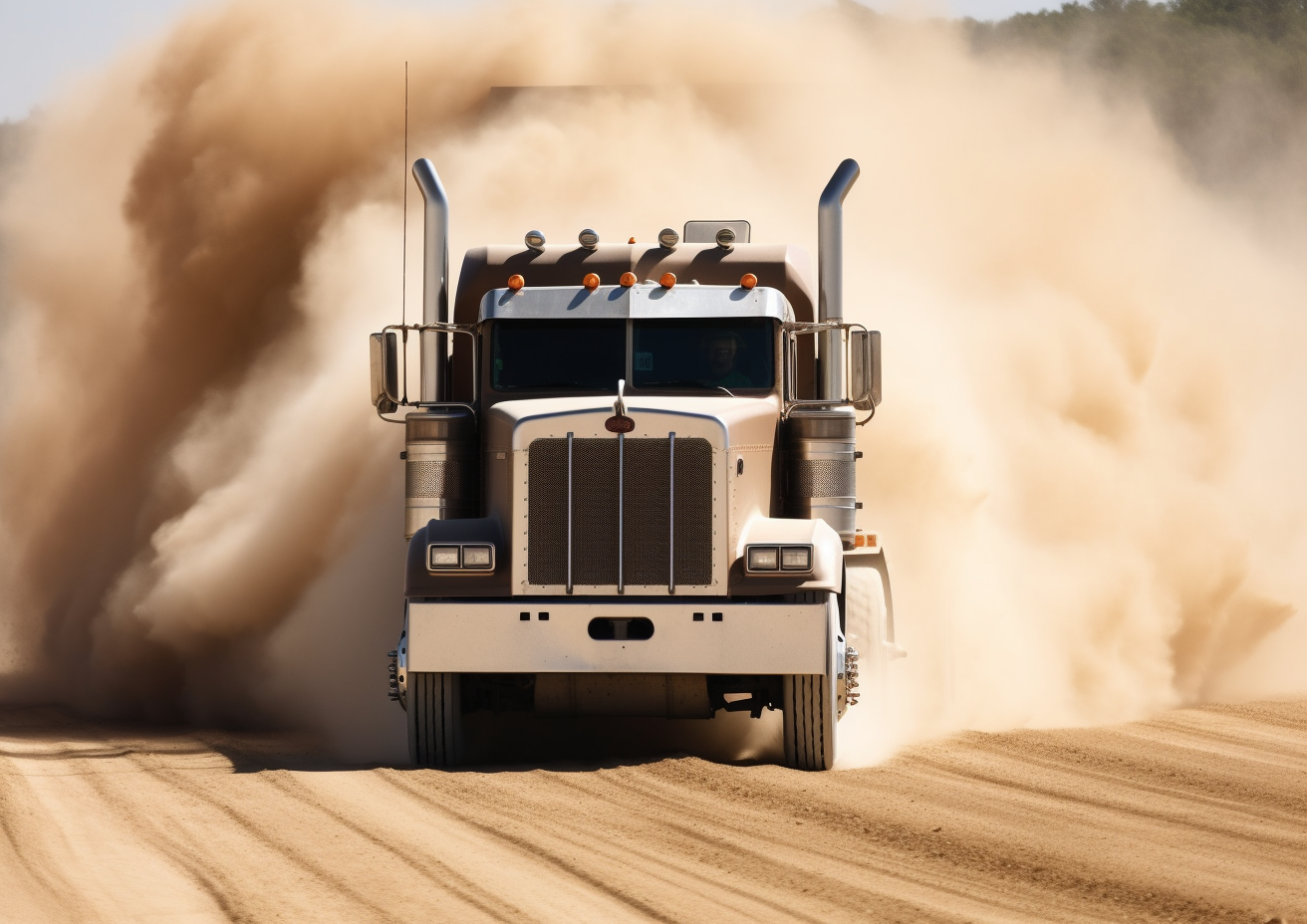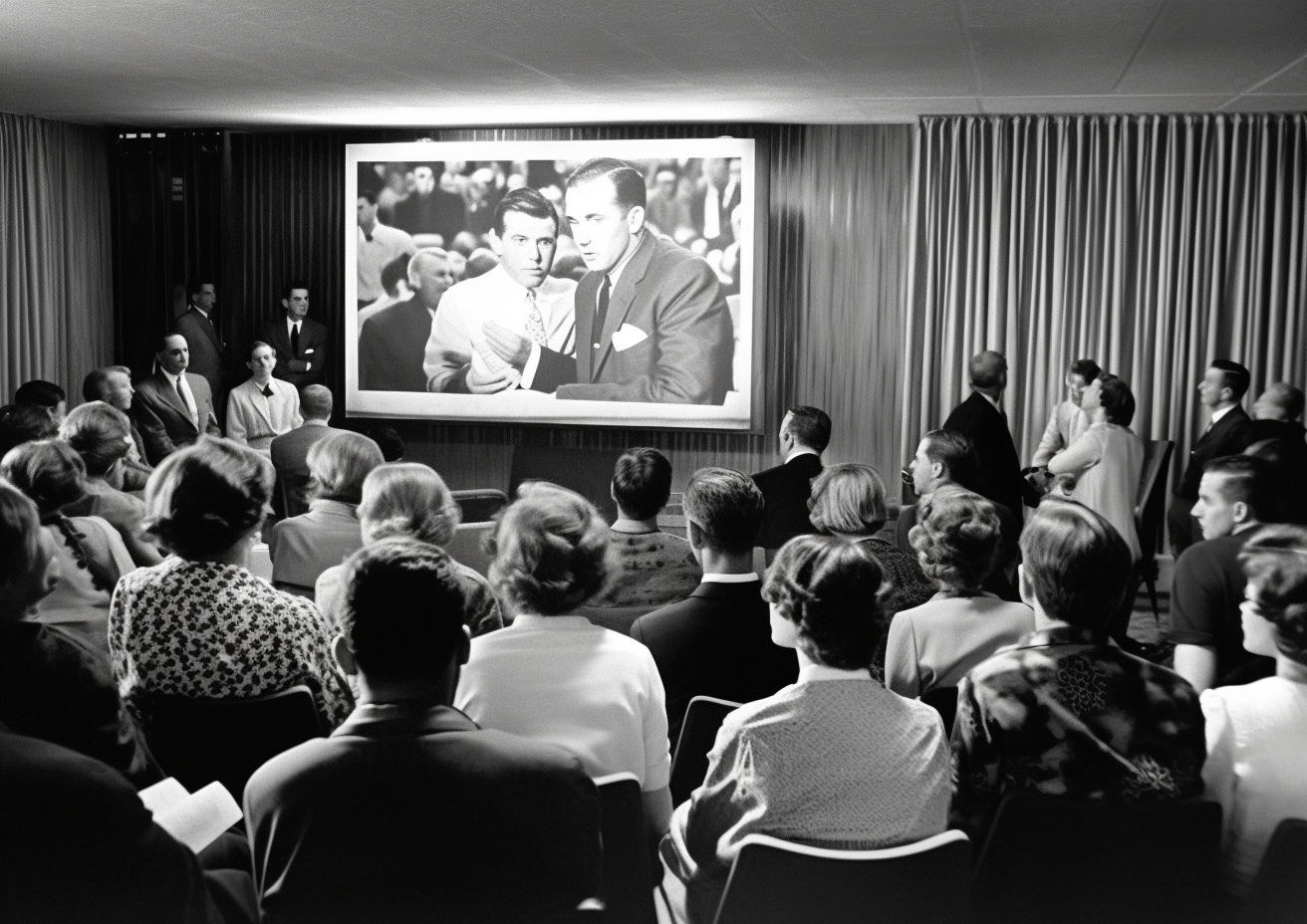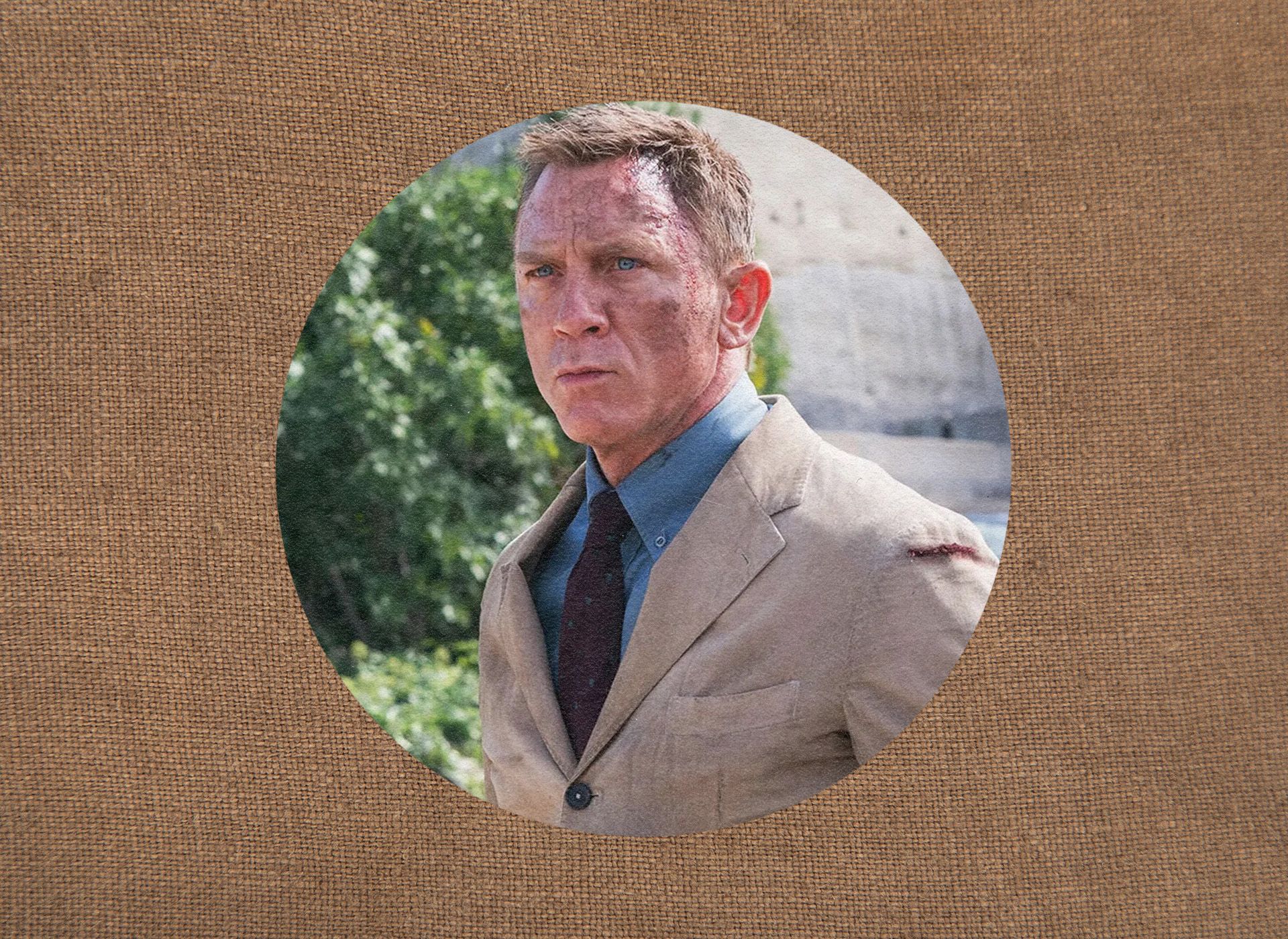 i