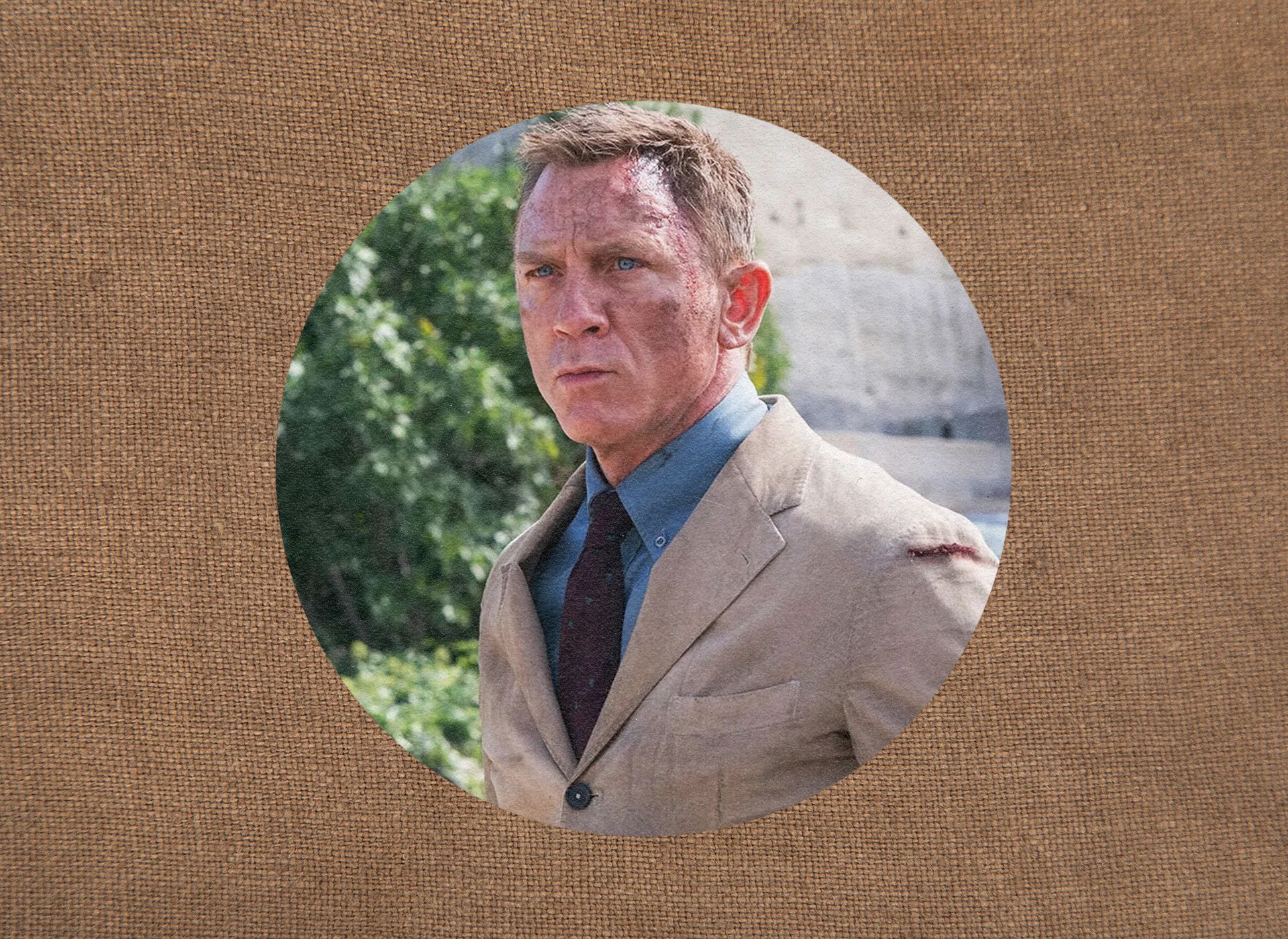 No. 486: Out for the weekend
⁂ Nashville's Alt-Daily ⁂ Laotian Food · Land Bans · Banking Bills · Movie Rundown · Much More!
Good morning, everyone.
The weather isn't looking great for Steeplechase tomorrow, and if you've ever attended a rainy Steeplechase, you know what that means. If you missed it earlier this week, be sure to check out Miles' preview of the races.
Whatever the weather may bring, if you go, I'd be distressed to catch you in anything but the official fabric of The Pamphleteer: linen. If it's good enough for James Bond, it's good enough for you.
Today, Mike takes us on an excursion to Murfreesboro to sample some Laotian cuisine, Megan does a wrap on some interesting legislation being promoted by state and federal legislators, and Jerod furnishes his weekly film rundown for those trying to get out and see a flick.
Onward.
⧖⧗⧖ ENJOY THE PAMPHLETEER? ⧗⧖⧗
The Pamphleteer provides a home for those who don't feel served by media and leadership in the city and prioritizes the concerns of citizens over those of outside interests.
Your support will help us chart a bold, new course for the city.

❒ FROM LAOS TO MURFREESBORO AND BACK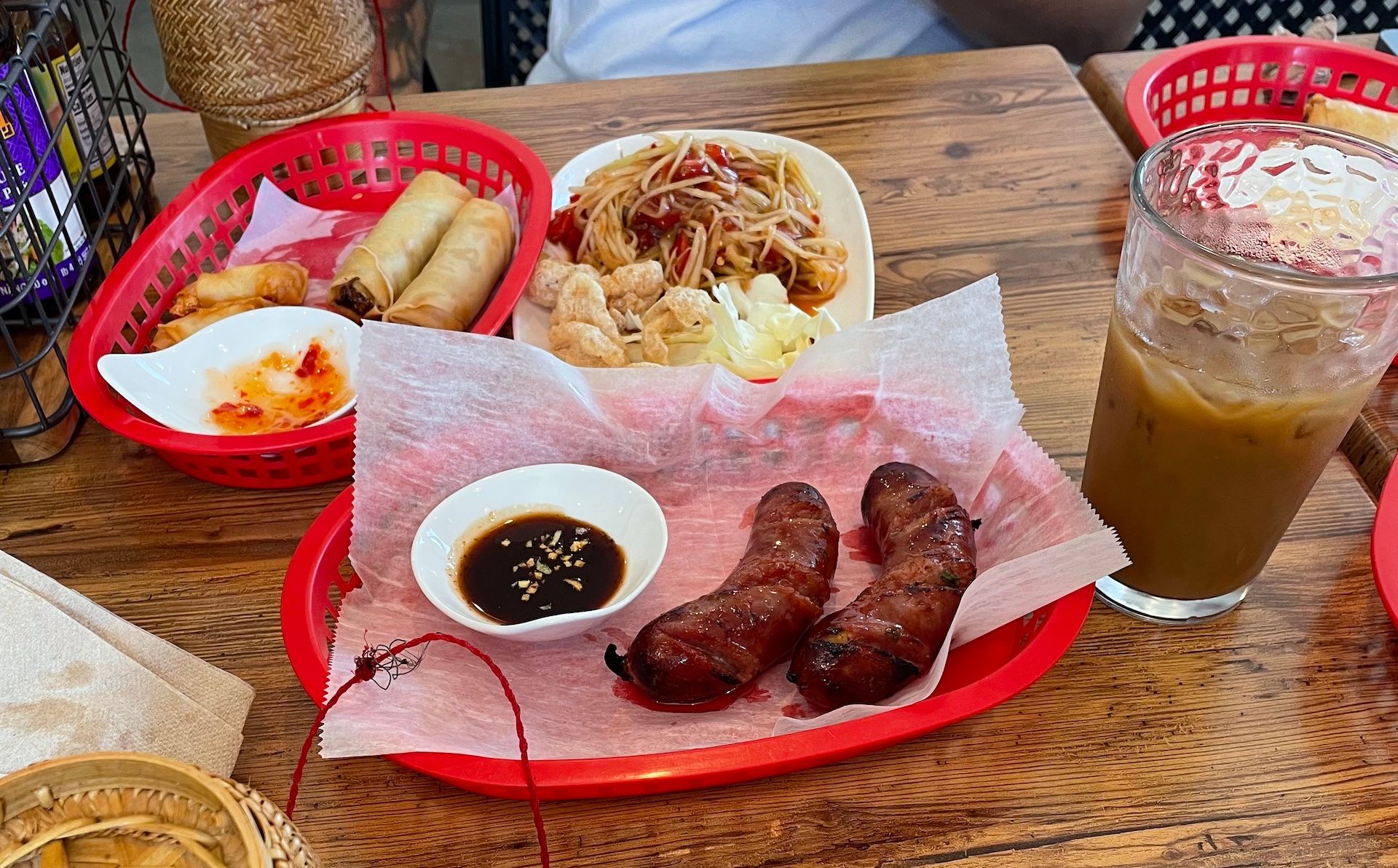 From Mike Wolf
If you're wondering whether you've ever been to a Laotian restaurant before, chances are you have. One of the many enlightening things I learned over the course of a long lunch with celebrated chef (formerly of Husk, Audrey and later this summer set to helm the food at Bad Idea Wine Bar with local sommelier Alex Burch) Colby Rasavong -- a Murfreesboro native immensely proud of his Laotian heritage that's imbued in his cooking like stock in a mother sauce -- was that some Chinese/Vietnamese/Thai restaurants around Middle Tennessee and the rest of the Continental United States are opened and operated by Laotians. Today, we visited a place in his hometown that Colby had been dying to try.
Believing that the food of their homeland may either be too esoteric, foreign or just plain hard to translate (because the language doesn't translate easily into English), many Laotian restaurant operators of the late 70s and 80s opened their eateries as Chinese restaurants with the usual suspects like sesame chicken, kung pao and lo mein, while they snuck in a few Laotian staples like papaya salad (more on that later) for the other Laotians in their community.
After the Laotian government was overtaken by communists in the 70s, an influx of Laotians came to America and were arbitrarily sectioned off into a handful of different cities, chief among them: Minneapolis, Oakland, Washington D.C., Jacksonville, New Jersey and you guessed it: Murfreesboro, Tennessee, where one of the largest and most stunning Laotian Buddhist temples in the country resides, Wat Lao Temple.
Continue reading...
MORE RECENTLY

⎋ NOT FOR SALE
After years of attempting to get something through the General Assembly, Republicans introduced a bill prohibiting "nonresident aliens and foreign entities" from owning property in Tennessee, which passed on February 21st with bipartisan support. "The intent of this piece of legislation is to ensure that the communist Chinese government and their foreign businesses cannot come into Tennessee and continue to buy our agricultural land," said co-sponsor Rep. Jason Zachary (R-14). Yesterday, the governor signed the bill into law.
Multiple states have taken up this sort of legislation over the last three years. The Department of Agriculture recently reported that as of 2021, over 40 million acres of US farmland is owned by foreign entities. Chinese ownership in particular was set to spike from 247,000 acres to 387,000 between 2020 and 2021 after Sun Guangxin, a real estate tycoon and former Chinese military official, attempted to purchase more land in Texas with the goal of developing a "wind farm on a portion of the land." Ultimately, the Texas legislature passed the Lone Star Infrastructure Protection Act in 2021, preventing "Chinese, Russian, Iranian, and North Korea entities from participating in 'critical infrastructure.'"
☁︎ U.S. BANKING SYSTEM
Today, Senator Bill Hagerty (R-TN) sent out a press release outlining the Depositor Protection Act, which he introduced "to address the current stress on the American banking system and restore confidence in our financial sector." Hagerty, a member of the Senate Banking Committee, also released a statement regarding the bill:
"As the past few months have made clear, our banking system is under significant stress from the rapid rise in interest rates due to the historic inflation that we are experiencing. While banks should be responsible for managing such risks, alleviating some of these pressures in our financial system will restore confidence and prevent unnecessary damage to our economy."
If the bill is passed, according to Hagerty's press release, it would do the following:
Introduce a two-year transaction guarantee for non-interest-bearing accounts up to $100 million to protect commercial deposits
Increase the limit on reciprocal deposits to protect retail deposits
Streamline the regulatory approval process for well-rated and well-capitalized banks
Amend the Federal Deposit Insurance Corporation's (FDIC) least cost test to expand the cost considerations used for a potential sale of a failed bank
This legislation comes following the March 10th collapse of Silicon Valley Bank, among other issues plaguing the US banking system.  
REP. ROSE WANTS ACCOUNTABILITY Yesterday, Congressman John Rose (R-TN) issued a press release commending the FDIC after they exempted community banks from special assessment. According to the FDIC's own press release, there will be an assessment of the failures of Silicon Valley Bank and Signature Bank in order t​​o "recover the cost associated with protecting uninsured depositors."
BACKGROUND During the hearings on bank failures back in March, Rose, a member of the House Financial Services Committee and former board member of a national bank, told FDIC Chairman Martin Gruenberg, "I'd like to say that as you consider any new, special assessment on banks to replenish the Deposit Insurance Fund, that you use your special, exemptive authority in implementing that assessment to ensure that Tennessee bankers. . . are not paying for the mistakes of California and New York bankers, [who serve] wealthy real estate moguls and tech-related venture capitalists. Tennessee Bankers understand how to manage risks, and should not be punished for the mistakes of those in our coastal banks."
On Monday, Rose helped introduce the CDFI Fund Transparency Act, which would require the director of Community Development Financial Institutions "to testify annually before the House Financial Services Committee and the Senate Banking Committee." Following this, Rose sent out a press release the next day with a statement:
"As the late author Stephen R. Covey wrote, 'accountability breeds response-ability.' The accountability established through regular hearings will allow Congress to more ably respond to issues involving the CDFI Fund."
HEADLINES
Donald Trump Endorses Tennessee U.S. Congressman Andy Ogles for Re-Election (Star) The former president's endorsement of Ogles comes less than a week after Trump received the Tennessee congressman's support in the 2024 presidential election.
Lee signs $412M Tennessee tax cut (Center Square) Tennessee Gov. Bill Lee signed a tax cut Thursday that is estimated at $412 million, with $272.8 million of that attributed to a three-month grocery tax holiday. Lee's office called it the single-largest tax cut in state history. The grocery tax holiday will start Aug. 1 and run through Oct. 31.
Bulletproof doors, windows slated for these Middle Tennessee schools (WSMV) Two Metro schools scheduled to be built or renovated after July 2023, Percy Priest Elementary and Paragon Mills Elementary, "will be designed and constructed with the features required in the new law that was signed," according to a spokesman with Metro Nashville Public Schools.
DEVELOPMENT

THINGS TO DO
View our calendar for the week here and our weekly film rundown here.
📅 Visit our On The Radar list to find upcoming events around Nashville.
🎧 On Spotify: Pamphleteer's Picks, a playlist of our favorite bands in town this week.
👨🏻‍🌾 Check out our Nashville farmer's market guide and our 2023 southern festival guide and 🎥 2023 movie guide.
TONIGHT
🎸 Gov't Mule @ Ryman Auditorium, 8p0, $25+, Info

🎸Keller Williams @ The Caverns, 8p, $55+, Info

🎻 Harry Potter and the Deathly Hallows — Part 1 @ Schermerhorn Symphony Center, 7p, $61, Info

🎸 The Wormholes @ The Cobra, 8p, Free, Info
+ psychedelic art-pop
🪕 The Cowpokes @ Acme Feed & Seed, 12p, Free, Info
🎙 Live Irish Music @ McNamara's Irish Pub, 6p, Free, Info
🎸 Kelly's Heroes @ Robert's Western World, 6:30p, Free, Info
✹ WEEKLY FILM RUNDOWN: May 11-17
The latest releases and special screenings hitting Music City this week. For a list of new and upcoming films, check out our 2023 Movie Guide.
R.M.N. A movie about anti-immigrant sentiment set in a Transylvanian factory town may not seem like the pick of the week, but Romanian director Cristian Mungiu has proven himself a titan of international cinema able to tackle social issues without grandstanding. No, it doesn't have any vampires. Or does it…? Now playing at The Belcourt
De Humani Corporis Fabrica Ever want to see the inside of a human body while eating popcorn? Have we got the movie for you! This immersive documentary shot in French hospitals uses specially developed camera technology to bring the inner-workings of the human body to the screen. Now playing at The Belcourt.
Sick of Myself This Norwegian Gen Z satire turns victimhood into high-art when two friends vie for fame through gruesomely creative one-upmanship. Now playing at The Belcourt.
Hypnotic Ben Affleck stars as a detective mired in deep-state conspiracies after uncovering connections between his daughter's disappearance and high-profile bank robberies. A throwback 90s neo-noir from director Robert Rodriguez (Sin City, Spy Kids). Now playing in theaters.
Blackberry The world's first smartphone gets a madcap biopic complete with self-deprecating Canadian humor and loads of festival buzz. Now playing at AMC Thoroughbred 20 and Regal theaters.
Fool's Paradise Charlie Day makes his writing and directorial debut while playing a mute mental patient who becomes a double for a finicky megastar in this joyously unhinged sendup of Hollywood excess. Now playing in theaters.
Book Club: The Next Chapter Diane Keaton, Jane Fonda, Candice Bergen and Mary Steenburgen reunite for an Italian bachelorette blowout of a sequel that doesn't look like it has many scenes of reading.  Now playing in theaters.
Knights of the Zodiac A live-action, low-rent anime adaptation about an orphan fighting the goddess Athena is sure to be less entertaining than the online outrage its whitewashing will cause, but isn't that reason enough to buy a ticket or ten? Now playing in theaters.
Rally Road Racers A "slow-moving mammal" that may be a lemur or a monkey tries to save his grandmother's house by winning a car race across the Silk Road in this off-brand animated kidpleaser. Now playing in theaters.
Mercy When a cadre of IRA members led by Jon Voight takes over a hospital, an ex-military doctor (Leah Gibson) snaps back into action to rescue her son. Now playing at Regal Hollywood 27.

📰 Check out the full newsletter archive here.