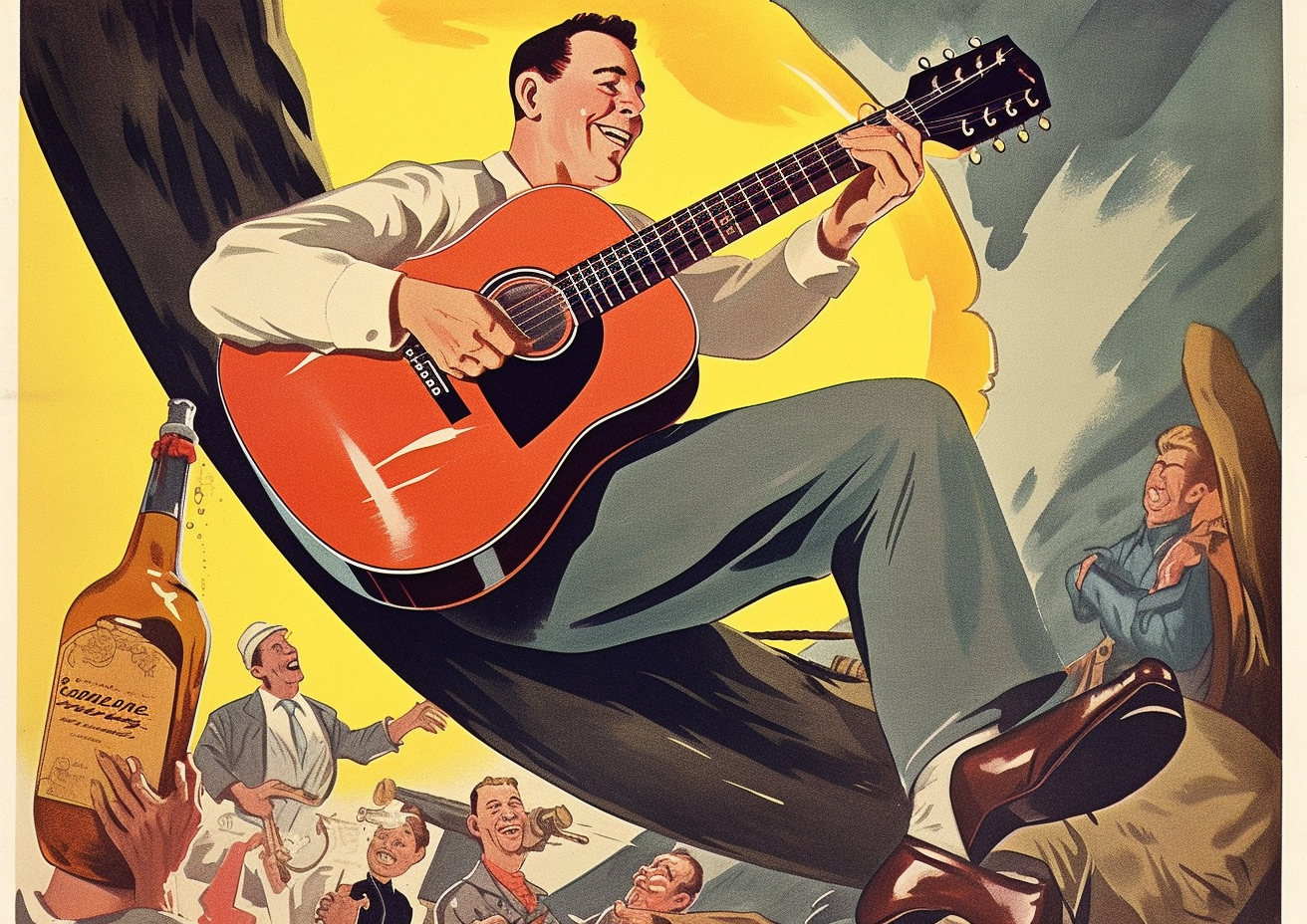 No. 484: Lonnnngneck bottle
⁂ Nashville's Alt-Daily ⁂ Longneck Bottles · Jennifer's Body · School Vouchers · Mayoral Forum · Much More!
Good morning, everyone.
A report by Adam Friedman at the Tennessee Lookout reveals we have the long-neck-bottle-drinking, honky-tonk-touting, redneck-parroting, phallic-necklace-wearing tourists to thank for propping up the rest of the state. According to his report, Davidson County—and to a lesser extent, Williamson County—pays vastly more tax dollars than it receives in funding, propping up the majority of the state's counties in the process.
In light of this news, I'd like to celebrate the knighting of the Cadillac Pussy VIP Room at Kid Rock's Big Ass Honky Tonk as Tennessee's 21st-century Tammany Hall. The engine of the state's economy is driven entirely by Republican tourists getting blasted on Broadway (sorry, the 2-for-1s at 3 Crow aren't putting a dent in that budget) and the Republican elite cutting deals on the interior balcony of Kid Rock's bar.
We can assume the Lookout printed this report to imply that Democrat-run Nashville is propping up the hicks in the sea of red surrounding it. And thus, it doesn't make sense for Republicans to seize control of the airport, abolish city oversight of Broadway bars, and cut the Metro Council in half, belying the fact that Nashville has thrived in spite of city leadership, not because of it.
As we've discussed here before, Davidson County has actually shrunk as its surrounding counties rapidly swelled. In 1970, it accounted for 49.3 percent of the Nashville MSA. Today, it only accounts for 28.2 percent. If anything, tourism aside, its cachet in the region is waning. Is the state to blame for this?
Today, Jerod interprets the Megan Fox horror flick Jennifer's Body as a parable on hijacking tragedy for devious ends, and Megan digs into the state's school voucher program.
Onward.
⧖⧗⧖ ENJOY THE PAMPHLETEER? ⧗⧖⧗
The Pamphleteer provides a home for those who don't feel served by media and leadership in the city and prioritizes the concerns of citizens over those of outside interests.
Your support will help us chart a bold, new course for the city.

❒ JENNIFER'S BODY AND THE ART OF STOLEN GRIEF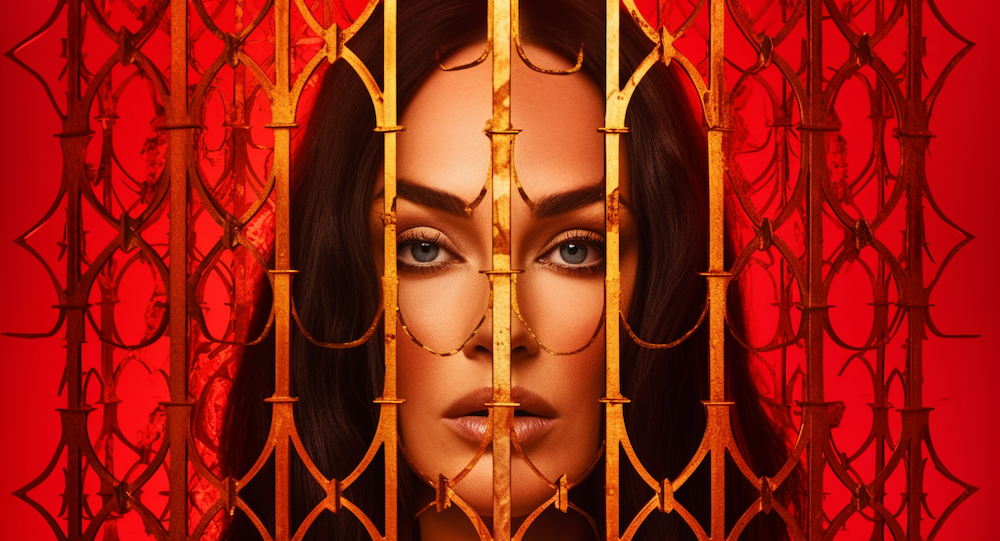 From Jerod Hollyfield
It's the one-month anniversary of a fire at a dive bar called Melody Lane that killed eight students in the town of Devil's Kettle, MN. One of the inferno's survivors, Anita "Needy" Lesnicki (Amanda Seyfried) sits in class—a teen movie prom queen contender whose glasses and frumpy style badly obscure her allure. A  hook-armed Vietnam vet homeroom teacher, Mr. Wroblewski (J. K. Simmons), passionately reveals to his students that a mediocre indie band called Low Shoulder, who were playing the bar when the fire broke out, has decided to donate 3 percent of the sales for its tribute single to the town's grieving families.
At this point in Jennifer's Body, Needy doesn't know that the Satan-worshiping members of Low Shoulder actually caused the fire as a distraction to sacrifice her best friend, Jennifer Check (Megan Fox), so they could attain national prestige and notoriety of the Pitchfork kind. Nor does she know that the ritual went haywire, leaving a succubus to possess Jennifer and make her crave the flesh of nubile teenage boys, all because the band erroneously assumed she was a virgin. But one thing she does know is that this whole publicity stunt is bullshit.
Continue reading...
MORE RECENTLY

☀︎ ARE THE WINDS SHIFTING ON VOUCHERS?
Back in 2019, Governor Lee signed Tennessee's education savings account program into law; the governor's new school voucher program was quickly bogged down by lawsuits, delaying its enactment until July 2022. Since then, the program has given parents in Shelby and Davidson Counties—areas where most public schools are less than great— more educational options for their school-age kids. This year, during General Assembly, school choice advocates chalked up another win: as of April 14th, students in Hamilton County were also made eligible for the ESA program.
"It wasn't necessarily just a legislative effort," Jordan Long, the Director of Government Relations for Beacon Center of Tennessee and Beacon Impact, relayed over the phone. "It was that, plus the parents saying, 'We need more options.'" Long then went over some of the center's school choice priorities advanced by their advocacy branch during this year's regular legislative session. When I asked him which factors really pushed the needle in favor of the ESA program at the state level, his answer was simple: parents. They "decided to speak up about their desire to have more options that best suit their children's needs," Long explained.
Parental advocacy has had an effect on policy locally as well. Long explained that last year, the Knox County School Board actually took 'opposing school vouchers' off their list of priorities. ". . .  they know that parents want something different," Long said. At the time, it was a significant, albeit small, step in the pro-voucher direction— even though Knox County was removed from this year's ESA bill and has yet to actually add the voucher program in their area.
THE RESISTANCE Over the years, opposition to school choice has ranged from cautionary reluctance to outright rejection. What may surprise some of our readers is that the opposition comes from both sides of the aisle. Until recently, many leaders and politicians from rural counties resisted school choice for fear of money being drained from local public schools. These areas tend to be predominantly Republican, though this sentiment partially echoes the anti-voucher narrative we've heard from leadership in urban, Democratic Nashville.
That being said, Long shared with me that much of what the Beacon Center does to garner support for school choice is simply to expose false information: "It's important for somebody to debunk these myths if we're going to continue to advance educational opportunities for our students." He also shared a public school performance study conducted by Oregon's Cascade Policy Institute. An overwhelming number of public schools involved in the study reflected short-term improvements in performance after educational choice programs were put in place, introducing competition. Studies of Florida's school choice program showed similar, long-term improvements.
HAS ESA HELPED TENNESSEEANS? Last month, Taylor Dawson, Director of Outreach and Digital Media for both the Beacon Center of Tennessee and Beacon Impact, published an interview with Arieale Munson, a devoted, Memphis single mother to two boys. Last year, her older son was able to take advantage of the ESA program and enroll in St. George's Independent School. As one of the first parents in Shelby County who has benefitted from the program, Munson, grateful for the opportunity it has given her son, is now dedicated to helping other parents learn about the ESA program in her area.
"I don't think we ought to discount the parents and how they fundamentally want their children to succeed," Long said. Clearly, grassroots advocacy and involvement will be crucial as the ESA program expands the educational options in Tennessee.
You can brush up on some of the finer details of the arguments for school choice by reviewing the Beacon Center's overview on their website.
HEADLINES
Metro Mayoral Candidates Answer Questions from Citizens in Forum (Star) Ten candidates for Metro Nashville Mayor answered questions by fellow Nashvillians Tuesday night at a televised forum hosted by WKRN.
Enhanced school safety legislation includes public and private school security upgrades (Channel 5) The legislation includes an investment of more than $230 million in funding for school safety, including funds for one full-time School Resource Officer at every public school, public and private school security upgrades as well as Homeland Security agents and behavioral health liaisons.
Lawsuit Claims Tennessee Aquarium Hiring Practices Discriminated Against White Applicants (Star) A trio of Tennesseans who applied to work at the Tennessee Aquarium were turned down because they were white, according to a lawsuit filed in federal court.
Tennessee's Lee signs amendment to third-grade retention law (Center Square) Starting this year, the bill will update a law originally passed in 2021 where students must show proficiency in order to advance to the fourth grade.
DEVELOPMENT

THINGS TO DO
View our calendar for the week here and our weekly film rundown here.
📅 Visit our On The Radar list to find upcoming events around Nashville.
🎧 On Spotify: Pamphleteer's Picks, a playlist of our favorite bands in town this week.
👨🏻‍🌾 Check out our Nashville farmer's market guide and our 2023 southern festival guide and 🎥 2023 movie guide.
TONIGHT
🪕 The David Parmley Band @ Station Inn, 8p, $15, Info
+ Includes members of the Continental Divide

🎸 John Mellencamp @ Ryman Auditorium, 8p, $110+, Info

🪕 Bluegrass Night @ The American Legion Post 82, 7p, Free, Info
🥁 The Wednesday Beat @ The 5 Spot, 9p, $10, Info
+ Record spinner + drummer

📰 Check out the full newsletter archive here.