No. 480: Journalism for Journalists
⁂ Nashville's Alt-Daily ⁂ Half Man · Fast Fashion · Ticketmaster · Local Color · Beer Guild · Much More!
Good morning, everyone.
In 1927, famed American journalist H.L. Mencken was already lamenting the death of journalism, pining for the time when a journalist made "as much as a bartender or a police sergeant" instead of his present situation, during which "he [made] as much as the average doctor or lawyer." Today, of course, the industry has bloated even more.
At the local level, the dynamics are a bit different; however, for those seeking a career in national journalism, the incentives are massive. Climbing the ladder can lead to an illustrious career of celebrity denied the journalists of the past, not to mention a nice salary and a public role at CNN, Fox, or up-and-comers like the Daily Wire.
At the top of the field, the modern journalist sits somewhere between a Hollywood celebrity and a public intellectual. A kind of purgatory that ensures he will never be as desirable as a Hollywood A-lister or as sought after for real input as a public intellectual except to his audience.
In this state of affliction, he can affect a certain amount of intelligence without tending to its less attractive realities, which typically require much time and devotion outside of the public eye without direct feedback from bosses or viewers. As French intellectual Renaud Camus said of his work, "There are two social or professional categories one can rest assured their members have never read me: mass murderers and journalists."
It's been noted many times in the past ten or so years that journalism has become a profession available only to those of wealthy parentage and elite education. For a field that requires no formal certifications, the predominant filter is class. The same phenomenon is true in entertainment; rarely do we see stars from humble backgrounds like Britney Spears—who hails from a Louisiana trailer park—or Michael Caine anymore. Instead, stars like Ariana Grande, with her CEO mother, and Dakota Johnson, whose parents are considered Hollywood royalty, tend to be more common.
In the case of the entertainment industry, sequestering such roles to a single class isn't necessarily a bad thing. But the same can't be said of journalism, in which reporters have started to look more and more like the people they cover and less and less like the people who read or watch them. This fact probably explains why critical journalism becomes rarer and rarer with each passing year. If it is highly critical, it is of the weaponized variety against a common class enemy — such as the recent efforts to discredit Tucker Carlson —  or tepidly so with loads of caveats.
You no longer get passages like Mencken's assessment of the dull lives of America's politicians — criticism that today would be as self-critical as it would be critical of its subject.
There comes a day of public ceremonial, and a chance to make a speech... A million voters with IQs below 60 have their ears glued to the radio. It takes four days' hard work to concoct a speech without a sensible word in it. Next a dam must be opened somewhere. Four dry Senators get drunk and make a painful scene. The Presidential automobile runs over a dog. It rains.
Another of Mencken's insights regarded the general priorities of Americans since the founding of the country. He notes, "Setting aside religion, [politics] was literally the only concern of the people. All men of ability and ambition turned to it for self-expression." This searing insight underscores the present dilemma laid out above. Whereas in France, one may turn to the canvas, or in Germany to scholarship, in America, the primary mode of self-expression is through politics.
What's the best description of a system whose politics— and their expression through the press and popular culture— are confined to only one kind of person, who predominantly lives in one location and generally sneers at those outside of this small bubble? It's surely not democracy.
Today, Megan details Rep. John Rose's efforts to hold a Chinese fast fashion manufacturer accountable, and we revisit Davis' review of Richard Reeves' book, Of Boys and Men.
Onward.
⧖⧗⧖ ENJOY THE PAMPHLETEER? ⧗⧖⧗
It is only because of your donations that we can remain ad-free. Help us grow our coverage, expand our reach, and explore a wider variety of topics.

⎋ HALF MAN, HALF AMAZING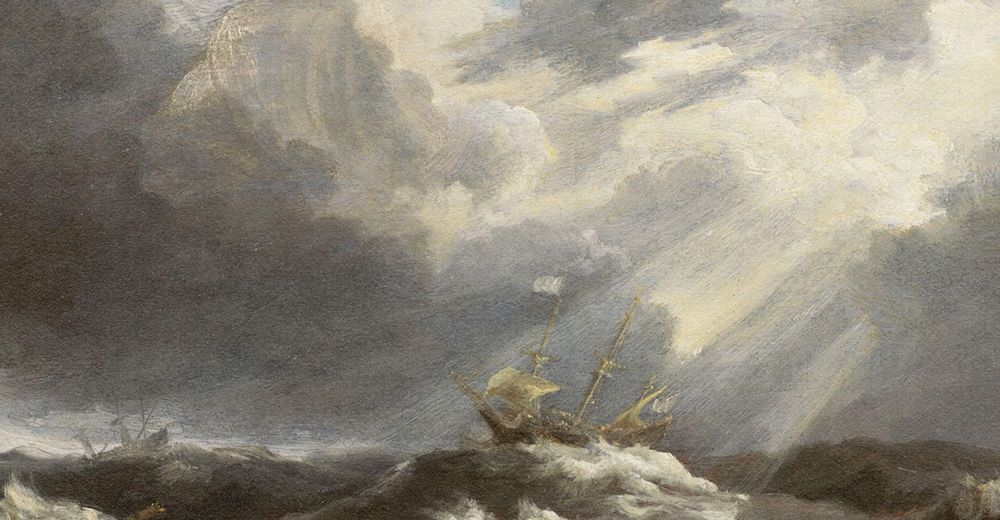 From Davis Hunt
some lose all mind and become soul:
insane.
some lose all soul and become mind:
intellectual.
some lose both and become:
accepted

Charles Bukowski
Last night, I went to see Richard Reeves talk about his new book, Of Boys and Men, at Montgomery Bell Academy over on Harding Pike. A few months back, a friend had suggested I read Reeves' book, and I did. It's a straightforward, establishment-friendly assessment of why and how boys have been falling behind.
At the end of the book's preface, Reeves declares: "We need a prosocial masculinity for a postfeminist world." If that sounds a bit like word salad to you, don't worry, it gave me pause too. What I think Reeves means is that we need to adjust our standards of masculinity in order to give men space to enter occupations they wouldn't normally find appealing. He notes throughout the book how the modern workplace favors soft skills, which women have an easier time with than men.
There are lots of stats he pulls out to make his point about men falling behind. I'll list a few...
Continue reading...
MORE RECENTLY

❍ WHEN CULTURE AND POLICY COLLIDE
Today, we're exploring how and why Congressman John Rose is investigating fast-fashion brands. We'll also take another look at the Swifties' fight against Ticketmaster's monopoly.
ON THE FRINGE OF FAST-FASHION On Monday, Reps. John Rose (R-6) and Jennifer Wexton (D-VA) joined forces to hold Chinese company Shein accountable for the inhumane practices they may or may not employ in the making of their popular garments. Shein is one of the world's largest fast-fashion companies, but as their popularity has skyrocketed, so have claims that their clothes are made by Ugyhur slaves. In a bipartisan effort, 22 members of the House sent a letter urging the Securities and Exchange Commission to require Shein to attest that it does not use Uyghur forced labor.
Shein has denied such allegations in the past, claiming that their company has "zero-tolerance against forced labor." However, in Monday's press release, the lawmakers contradicted the company's refutations, stating that there are "...credible allegations of the company's use of underpaid and forced labor in the Xinjiang Uyghur Autonomous Region..."
Fast-fashion has become a modern-day phenomenon. Obsession. And–dare I say– an addiction. Over the years, investing in well-made, long-lasting clothing has been replaced with copping flavor-of-the-week garments made from artificial fabrics, pieces that become both threadbare and dumpster-bound in a matter of months. I've given into the ease of it all, don't get me wrong; an algorithm targets you, situating the perfect spring skirt right at your fingertips. But this ease leaves a cyber chasm between product and purchaser, perhaps the most significant element contributing to the blind eye many turn toward the sweatshop antics and slavery scandals of the fast-fashion industry.
SWIFTIES TAKE TICKETMASTER TO TASK On April 6th, Kinder Law PLLC filed a large, class action lawsuit representing Taylor Swift fans in a case against Ticketmaster. So far, 355 Swifties are being represented by the firm, some of whom are Nashvillians. Even if you're not a Taylor Swift fan, you likely remember the presale chaos, the artificially inflated ticket prices, and site crashes that rang in the singer's Eras tour.  The fiasco has led to a number of suits targeting fraudulent behavior, raising real questions about antitrust violations in the live entertainment industry.
Back in November, AG Skrmetti became a hero to all Anti-Hero lovers by launching his own antitrust investigation into Ticketmaster. ​​"Any time you have that kind of concentration of market share, there's the risk that the lack of competition will not just drive up prices for consumers, it will also reduce the quality of the product," he told The Hill at the time.
In December, the AG followed up by stating that while Swift fans got a second shot at purchasing tickets, band-aids don't fix bullet holes: ". . . this is a short-term solution for a long-term problem. . . We are working hard to deliver lasting change and a fair ticket-buying experience for all consumers." Skrmetti's dedication to this issue echoes the goals he outlined during his AG application interview eight months ago; Tennesseans have continued to see him tackle antitrust and consumer protection issues since his appointment.
HEADLINES
Covenant shooter's writings held from release following lawsuit (WKRN) Metro police reported The Covenant School shooter's writings will not be released anytime soon due to pending litigation filed by the Tennessee Firearms Association. The Metropolitan Nashville Police Department has been advised by counsel to hold in abeyance the release of records related to the shooting at The Covenant School pending orders or direction of the court, the department tweeted Wednesday, May 3.
Efforts to Ban China From Purchasing Tennessee Land Draw Politicians Across the Aisle (Epoch Times) A law that will prohibit sanctioned foreign entities and nonresident aliens from property ownership in Tennessee is headed to Gov. Bill Lee for signature, after mostly bipartisan passage in the state legislature.
Tennessee's craft beer industry has grown into a political force via its guild (Ledger) "There was a need to convince the state Legislature and others that we weren't just a bunch of ne'er do wells pumping out alcohol for the sake of keg stands and all-night ragers."
Nashville prosecutor wants search warrant unsealed, alleges conflict of interest in AG's office (TNJ) Nashville District Attorney General Glenn Funk is calling for records relating to the recent search of his offices to be unsealed. He is also calling it a conflict of interest for Attorney General Jonathan Skrmetti's office to be leading the probe into whether improper recording devices were used outside Funk's offices.
LOCAL COLOR
🚨 MS-13 gang members convicted of 5 Nashville murders, other charges (WKRN)
DEVELOPMENT

THINGS TO DO
View our calendar for the week 🗓 here and our weekly film rundown 📽 here.
📅 Visit our On The Radar list to find upcoming events around Nashville.
🎧 On Spotify: Pamphleteer's Picks, a playlist of our favorite bands in town this week.
👨🏻‍🌾 Check out our Nashville farmer's market guide and our 2023 southern festival guide and 🎥 2023 movie guide.
TONIGHT
🎸 Flagman @ The Cobra, 8p, $10, Info
+ Alt-rock/metal band from Orlando, Florida

🎙 Janet Jackson @ Bridgestone Arena, 7:45p, $15+, Info

🍀 Live Irish Music @ McNamara's Irish Pub, 6p, Free, Info
🎸 Kelly's Heroes @ Robert's Western World, 6:30p, Free, Info
🎸 Open Mic @ Fox & Locke, 6:30p, Free, Info
+ vet community here

📰 Check out the full newsletter archive here.