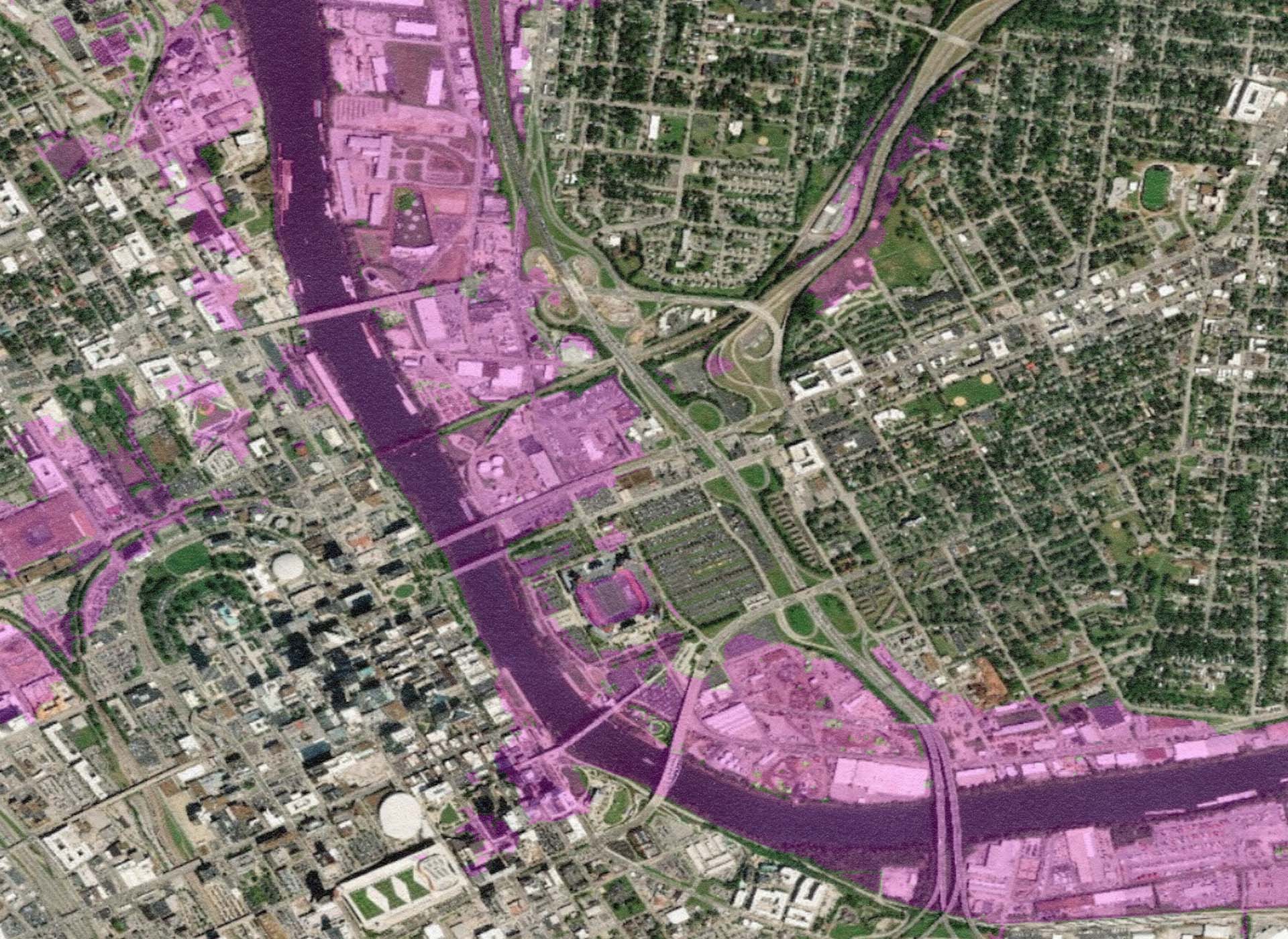 No. 478: Looking back
⁂ Nashville's Alt-Daily ⁂ Flood · It City · Burt Reynolds · The South · Schwinn · Council · Much More!
Good morning, everyone.
Yesterday marked 13 years since the Nashville flood of 2010. Here's a good meteorological breakdown from weather.gov if you're interested.
The city was a different place then. Karl Dean was mayor. The Music City Center had broken ground only a month before. The ABC show Nashville was only in its second season. The sidewalks on Broadway weren't yet stuffed with bachelorettes. And it would be three years until that infamous New York Times article declaring Nashville "it city" rolled out.
Said Emily Evans, a Metro council member at the time, in that article about the generous public financing the city employed to lure the 800-room Omni hotel and spur the development of the Music City Center:
"In giving away your tax base for the purpose of expanding your tax base in the future, you make it difficult to deliver on the fundamentals, the things that make your city livable, like parks and roads and schools."
That was almost ten years ago, but considering we're on the heels of another public expenditure at least motivated in part by the desire to expand the city's tax base, it's prescient. At the center of the mayoral race sits the question of whether the next mayor will cater to outside interests or those of Nashvillians.
Today, we look back at a piece by Jerod Hollyfield on Burt Reynolds and his stewardship of Southern culture, and Megan introduces us to the new commissioner of the TDOE and previews tonight's Metro Council meeting.
Onward.
⧖⧗⧖ ENJOY THE PAMPHLETEER? ⧗⧖⧗
It is only because of your donations that we can remain ad-free. Help us grow our coverage, expand our reach, and explore a wider variety of topics.

⬇ BURT REYNOLDS' SOUTHERN VISION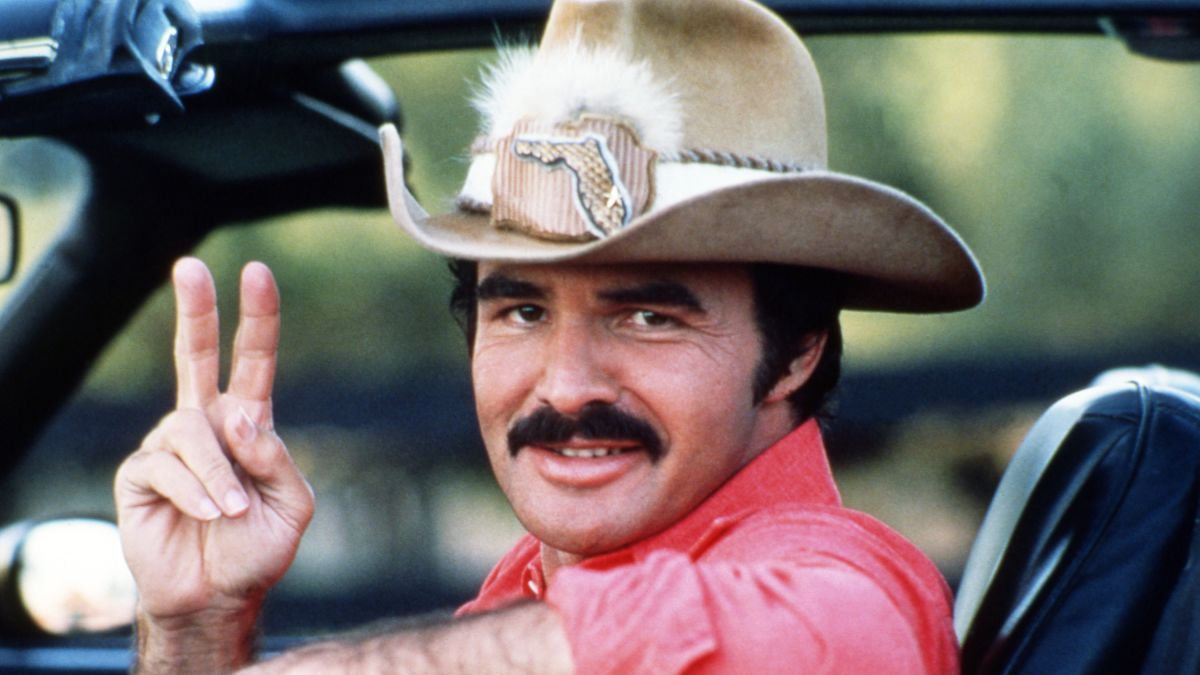 By Jerod Hollyfield from May 2021
The reckoning of Summer 2020 was supposed to be national, but quickly devolved into the coastal superiority that has deflected the ills of the North onto the South since before Reconstruction. The good ole boys of The Dukes of Hazzard may have indeed done some harm as networks discussed banning the series due to the General Lee's Dixie paint job. The previous year, the Trans Am that turned Burt Reynolds into the contemporary South's quintessential icon faced erasure for its Confederate-Flag license plate. The South had to pay for its history. That the Hollywood so vocal about its own lofty moral position manufactured these fraught Southern images in the first place merited few words. This would not be the case if the Bandit were still with us.
Continue reading...
MORE RECENTLY

❍ PENNY SCHWINN, OUT
Yesterday, the governor announced that Tennessee's Education  Commissioner, Penny Schwinn, will be moving on from her position after four years on the job. Schwinn's reception among Tennessee conservatives has gone from lukewarm to outright frigid since her appointment in 2019.
"She is bringing California values and curriculum to our state. As well, she is allowing Dr. Lisa Piercey to market the EUA vaccine to minors. Both of them need to go," citizen Larry Linton told The Tennessee Conservative back in July of 2021 (the outlet had surveyed its readers, asking whether they thought Schwinn should step down from her position). Though most Republicans may be unbothered by her leaving, what about her replacement?
Lizzette Gonzalez Reynolds, the new commissioner, was once a colleague of Schwinn's– they both worked for George W. Bush when he was Governor of Texas. Before stepping into her new role, she will step down from her current position as the Vice President of Policy at Foundation for Excellence in Education, a pro-school choice think tank founded by Jeb Bush in 2007.
Side Note Back in February, Speaker Cameron Sexton inspired chatter after suggesting Tennessee should reject all federal education dollars. His quixotic proposal ultimately morphed into a compromise, and HB1249 was amended mid-March to create an 11-member federal education task force tasked with gauging the feasibility of rejecting federal education funding in Tennessee. The task force, to the dismay of his fellow Republicans, would have included the education commissioner, Penny Schwinn. So maybe it's fortuitous that the bill died back in April, leaving the state to chart a different path toward freedom from the US DOE.
TONIGHT IN METRO CITY COUNCIL
Let's start here: Mayor Cooper filed his operating budget yesterday. The $3.2 billion proposal includes nearly $100 million in new public school operational spending and $50 million toward Metro wages. The council will spend the next few months combing through Cooper's budget; any changes they wish to make to his massive fiscal proposal will have to be passed before the end of June.
What We're Watching On The Docket
Councilmember Sean Parker's BL2022-1471, which outlines dwelling occupancy in Nashville, is on final reading—again. The legislation would redefine the term family in order to increase the number of unrelated people who can live in a single "dwelling unit" from three to four or five, depending on the household. After endless delays and no new amendments, this legislation seems like a toss-up. It may pass. . . or it may die. Again.
Both politicians and area residents have called to defer the resolution to rezone Belle Meade Plaza. State Senator Hiedi Campbell sent a letter to the council expressing her concerns over the density and scope of the proposed project and requesting they reconsider the agreement:
"As you all are aware, residents in and around Belle Meade Plaza feel strongly about what's happening in their neighborhood and want to know their concerns are being heard and considered. They feel as though the plans are being rushed and would like the council to take additional time to consider all aspects of this project. Please consider deferring the vote."
While many constituents fear traffic congestion, other concerns, such as the property's location within a FEMA flood zone, have also drawn attention.
BL2023-1688, sponsored by Councilmembers Russ Bradford and Joy Styles, is on its second reading and involves animal care and control, a topic that has sparked controversy among the council in the past. The ordinance would expand upon animal regulations, including medical and restraint regulations. Tonight's discussion on the floor will further clarify the bill, as bill sponsor Styles has also been holding community meetings regarding pet control legislation.
HEADLINES
⭐️ California's Rainbow Color Revolution Just Felled Tennessee, And It's Not Stopping There (The Federalist) Color revolutions have finally come to the United States, courtesy of our leaders. The target is clear: weak red state governments, including in Tennessee.
TBI Report Shows Violent Crime Rising on Tennessee College Campuses (Star) Between 2020 and 2021, there were 3,745 total criminal incidents reported, with that number reaching 4,729 between 2021 and 2022. TBI notes that overall crime numbers have still decreased since 2019, when universities tallied a total of 5,721 reported offenses.
Flurry of late-session Tennessee bills await Lee's approval (Center Square) Plenty of high-profile bills are currently in that process, with Lee signing his transportation bill involving toll lanes quickly, but bills such as a sales tax capture extension for both Memphis' FedExForum and Nashville's Bridgestone Arena that allows the facilities to keep sales tax at the arena through 2059 has yet to be signed and given to Lee.
Lee signs narrow abortion exception bill into law (Tennessean) House Bill 883 will allow doctors to legally perform abortions to save the life of a pregnant woman, in very narrow circumstances. Tennessee's abortion ban still does not include exceptions for women who are victims of rape or incest.
DEVELOPMENT

THINGS TO DO
View our calendar for the week 🗓 here and our weekly film rundown 📽 here.
📅 Visit our On The Radar list to find upcoming events around Nashville.
🎧 On Spotify: Pamphleteer's Picks, a playlist of our favorite bands in town this week.
👨🏻‍🌾 Check out our Nashville farmer's market guide and our 2023 southern festival guide and 🎥 2023 movie guide.
TONIGHT
🎸 Mastodon & Gojira @ Nashville Municipal Auditorium, 7p, $26.50+, Info

🎸 Trisha Yearwood @ The Bluebird Cafe, 9p, $65, Info

🎹 Goth Babe @ Marathon Music Works, 8p, $28.50+, Info
+ dreamy indie-pop

🎸 Honky Tonk Tuesday @ American Legion Post 82, 5p, Free, Info‌‌‌‌‌‌‌‌‌‌‌‌‌‌‌‌‌‌
+ two-step lessons @ 7p, The Cowpokes @ 8p
🎺 Todd Day Wait @ The Underdog, 11:30p, Free, Info‌‌‌‌‌‌‌‌‌‌‌‌‌‌‌‌‌‌
+ Honky Tonk Tuesday afterparty, down the street

📰 Check out the full newsletter archive here.