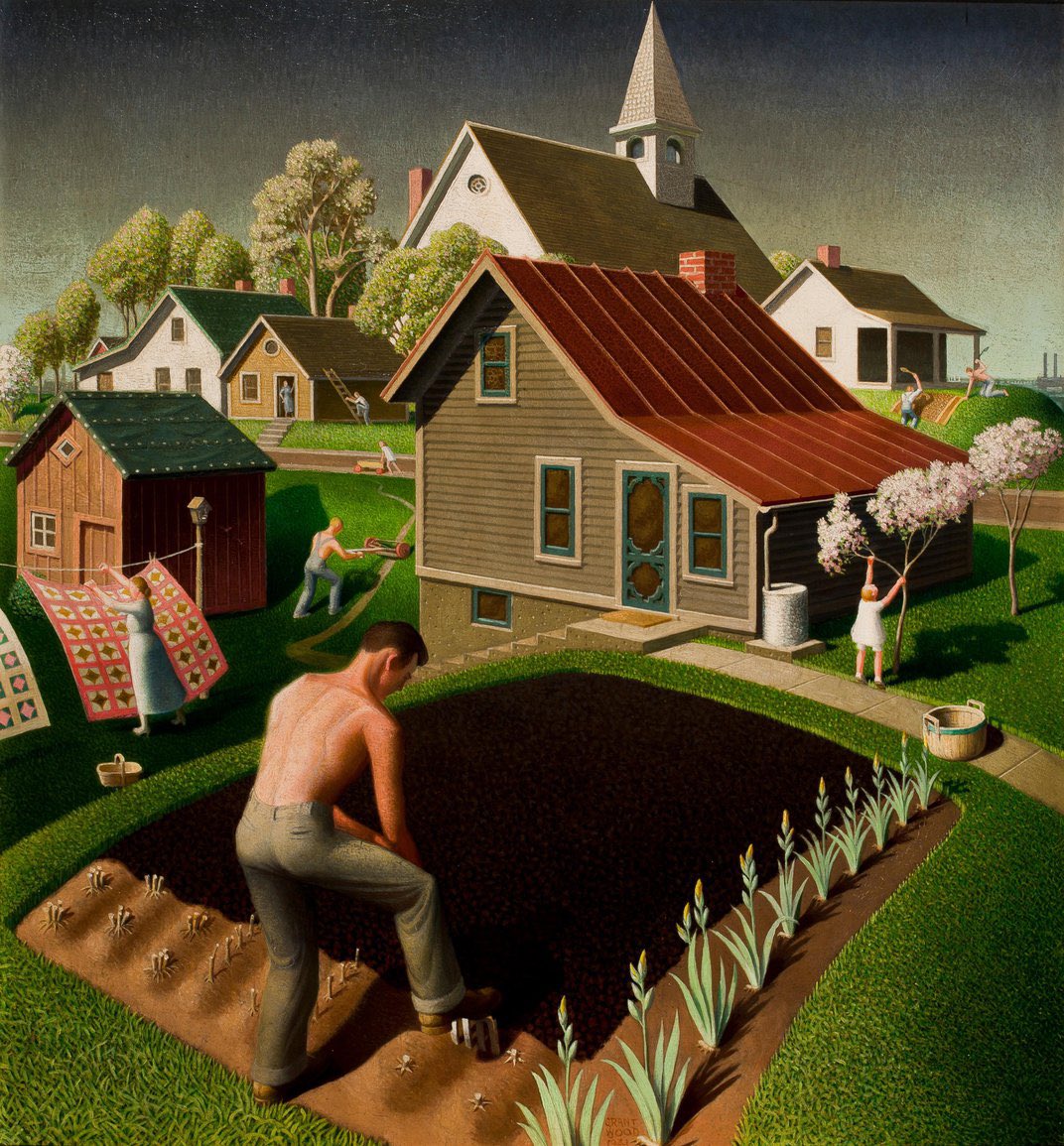 No. 475: Reinvigorating the Spirit of Self-Reliance
⁂ Nashville's Alt-Daily ⁂ Agriculture · Dacha · Healthcare · Budgets · Roads · Much More!
Good afternoon, everyone.
Following World War II, the effort to industrialize agriculture took off with great speed around the globe. Even as tensions between Russia and the United States simmered throughout the Cold War, social engineers and agricultural planners from both countries would still trade information and influence through journals, conferences, and the like.
James C. Scott described this relationship in his book Seeing Like a State:
Working in vastly different economic and political environments, the Russians tended to be envious of the level of capitalization, particularly in mechanization, of American farms while the Americans were envious of the political scope of Soviet planning.
One of the chief proponents of industrial scale agriculture in the US during the early-19th century was Thomas Campbell, who loudly proclaimed that "farming was about 90 percent engineering and only 10 percent agriculture." This perspective, first voiced by Campbell in 1918, typified what would become the dominant view of both the American and Russian governments over the next century.
American critics of the practice have filled volumes of books criticizing everything from the subsidization of corn to the monopoly of meatpacking plants to the waste of agrochemical manufacturers. We don't have time to get into all that, so I want to draw attention to what happened in Russia after the fall of the Soviet Union.
Since the fall of the USSR, large-scale farming in Russia has slowly taken a backseat to home plots known as dachas. In 2006, home plots produced 53 percent (by value) of the country's agricultural output while using only 2.9 percent of the arable land. That includes 92 percent of the potatoes produced and 77 percent of all vegetables more broadly.
What's more, home plots have helped bring numerous Russians out of poverty, increasing their nominal income (tripling it in some instances), and providing a firm bulwark against inflation. Not to mention the renewed connection Russian households now have to the land, engendering amongst its practitioners a kind of spiritual renewal.
The household plot culture in Russia produces $18 billion in value for the country. Here in the US, however, we don't have a household plot culture— we have a lawn care culture, which has spawned a $30 billion dollar industry concerned solely with making things look nice. Not that there's anything wrong with that, of course; it just doesn't provide any of the aforementioned palliative effects that a home plot culture would.
How can we reclaim the self-sufficient roots of our country? A path forward might be to encourage and even incentivize citizens to grow some of their own food. I, for my part, dug up my front yard a few years ago and planted carrots, potatoes, onions, spinach, lettuce, kale, a variety of herbs, spinach, lettuce, and kale. A habit I've indulged for the past couple of seasons and a habit I continue to indulge for the foreseeable future.
Today, Megan breaks down the big ticket items in the state's new budget and Geneva chronicles the difficulty some patients have in getting their doctor to do their job.
Onward.
⧖⧗⧖ ENJOY THE PAMPHLETEER? ⧗⧖⧗
It is only because of your donations that we can remain ad-free. Help us grow our coverage, expand our reach, and explore a wider variety of topics.

☤ A SHORTAGE OF CARE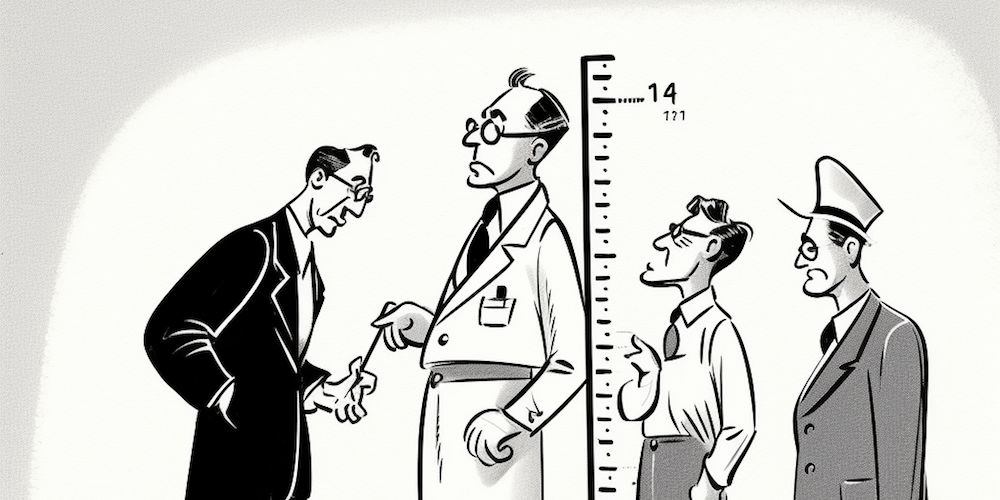 From Geneva DeCobert
Healthcare is a hot button issue across the country. Politicians and civilians alike have been in a constant debate as to whether or not federally socialized healthcare is right for the United States. In this seemingly never-ending parade of ideology, however, an important issue has gone overlooked: Regardless of how or how much they get paid, many medical professionals aren't doing the job they promised to do.
A 36 year old resident of Tennessee, "Frederick Smith" is a kidney transplant patient who, for the last thirteen years, has been dependent on anti-rejection medications he takes every twelve hours. Also throughout these years, Smith has regularly been in and out of lab testing to make sure his new kidney is functioning well enough. As a very intelligent and self-motivated man, Smith has learned, to some extent, how to be his own doctor—he analyzes the results of his own bloodwork and urinalysis, asking questions when something seems amiss. All transplanted kidneys will only last so long in a new body (ten to thirteen years on average from a living donor), and he is determined to avoid spending more of his life in dialysis clinics.
Smith arrived in Tennessee in September of 2021 and immediately sought out a general practitioner in his new hometown, providing a detailed oral report of his medical history and requesting a referral for a nephrologist. A few months later, he returned to his doctor for blood work, reiterating again that it was very important that he had a specialized kidney doctor. "He seemed to want to do everything himself," says Smith. "At first I didn't think that was a problem because I could read my lab results and they were fine — until they weren't fine."
Continue reading...
MORE RECENTLY

♠︎ WHERE DOES ALL THE MONEY GO?
On Monday, the governor's office took a victory lap, outlining the successful passage of his 2024 agenda. Let's take a quick look at the most significant expenditures and changes to the budget.
The general assembly passed Governor Lee's fiscal year budget proposal last Thursday, April 20th. As it made its way through the legislature, the governor's initial $55.6 billion in recommendations received a few nips, tucks, and expansions; by the end of the process, the proposed spending plan had increased by $600 million, landing at a grand total of $52.6 billion— a $3.6 billion increase from last year's budget.
WHY THE INCREASE?
State revenue collections have been on an unexpected upturn, enabling the legislature to fund some of the more generous expenditures. As reported by The Sycamore Institute, the governor, anticipating that the gravy train may eventually slow its roll, has taken a more conservative approach with this new chunk of change: $2.8 billion of the new recurring revenue was allocated for one-time use only.
TOLL ROADS, AHEM, CHOICE LANES
Potato, po-tah-to: the state authorized the governor's initiative to tackle traffic congestion with toll roa–er, choice lanes. These lanes will be privately managed and set up in gridlocked areas across Tennessee. This one-time, $3.3 billion allocation of funds will also go toward road repairs and projects.
SRO FUNDING
"Out of 1,876 Tennessee public schools, 487 do not have full-time [school resource officers]," said Rep. Michael Hale (R-40) on March 21st, just a few days before the Covenant shooting. A month later, the General Assembly approved Governor Lee's proposal to allocate $140 million toward putting SROs in every public school, which enables the government to pay the salary of officers. Furthermore, private schools who wish to employ an SRO will be able to request assistance, thanks to a newly created $7 million grant program.
TISA FUNDING
Last year, the state replaced its archaic K-12 education funding formula– known as the Basic Education Program, or BEP– with the Tennessee Investment in Student Achievement Act (TISA). Set to be a recurring investment, this year $1.1 billion will be set aside for the new education funding formula, which has been touted as a formula that puts children at the center of the conversation and "[builds] on the bold, programmatic reforms" Tennessee has instituted during the last decade.
NOTEWORTHY
Education, health, and social services were the largest expenditures in this year's budget, taking up over half of the pie.
The fiscal plan has added $400 million in tax cuts, including a $288 million three-month grocery tax holiday.
An investment of nearly one billion was made to expand opportunities in the skilled workforce.
The Tennessee Performing Arts Center is set to receive $200 million; meanwhile, $350 million will be set aside for Memphis's FedEx Forum and Simmons Bank Liberty Stadium. Notably, the governor's $100 million for crisis pregnancy centers was cut by the legislature.
HEADLINES
Lipscomb lands largest federal grant in its history (Post) The Lipscomb University College of Education has received a $4.8 million grant from the U.S. Department of Education, representing the largest grant received in university history. According to a release, the grant will fund the training of mental health professionals in high-need local education agencies in the Nashville area.
MNPS Board Denies Three Charter School Applications (Scene) Meanwhile in Rutherford County, one Hillsdale College-affiliated charter was approved.
MNPD Says It's Getting Ready to Review What It Will Release of Covenant School Killer's Manifesto (Star) "The investigation is now at the stage that we are beginning the close review/preparation process for the public release of written material," Metro Nashville PD spokeswoman Brooke Reese wrote in an email Wednesday to The Tennessee Star.
Watchdog group wants investigation into Tennessee House speaker's per diem (Center Square) The Campaign for Accountability wants the U.S. attorney in the Middle District of Tennessee to investigate whether Tennessee House Speaker Cameron Sexton violated any laws by accepting per diem lodging expenses during the legislative session while living in Nashville.
DEVELOPMENT

THINGS TO DO
View our calendar for the week 🗓 here and our weekly film rundown 📽 here.
📅 Visit our On The Radar list to find upcoming events around Nashville.
🎧 On Spotify: Pamphleteer's Picks, a playlist of our favorite bands in town this week.
👨🏻‍🌾 Check out our Nashville farmer's market guide and our 2023 southern festival guide and 🎥 2023 movie guide.
TONIGHT
🪕 Nickel Creek @ Ryman Auditorium, 8p, $75+, Info
+ with Gaby Moreno

🎸 Fruit Bats @ Brooklyn Bowl, 8p, $25, Info
+ indie folk

🎻 The Three Mexican Tenors @ Schermerhorn Symphony, 7p, $30+,  Info
+ a tuneful trip through the classic music of Hollywood and Mexico, with a special tribute to the legendary singer Vicente Fernández
🪕 Kristy Cox & Grasstime @ Station Inn, 9p, $15, Info
+ Australia's Queen of Bluegrass

🍀 Live Irish Music @ McNamara's Irish Pub, 6p, Free, Info
🎸 Kelly's Heroes @ Robert's Western World, 6:30p, Free, Info
🎸 Open Mic @ Fox & Locke, 6:30p, Free, Info
+ vet community here

📰 Check out the full newsletter archive here.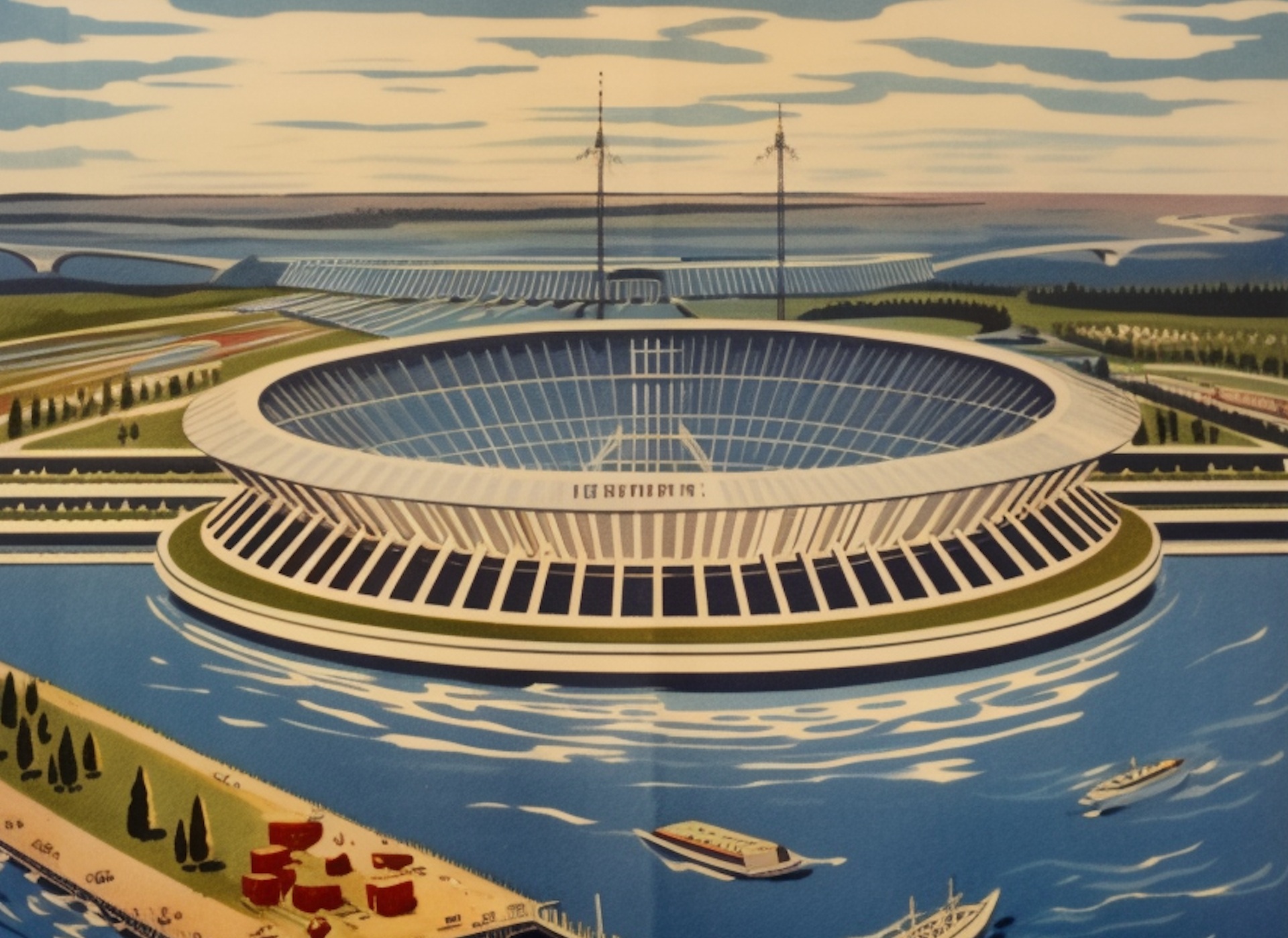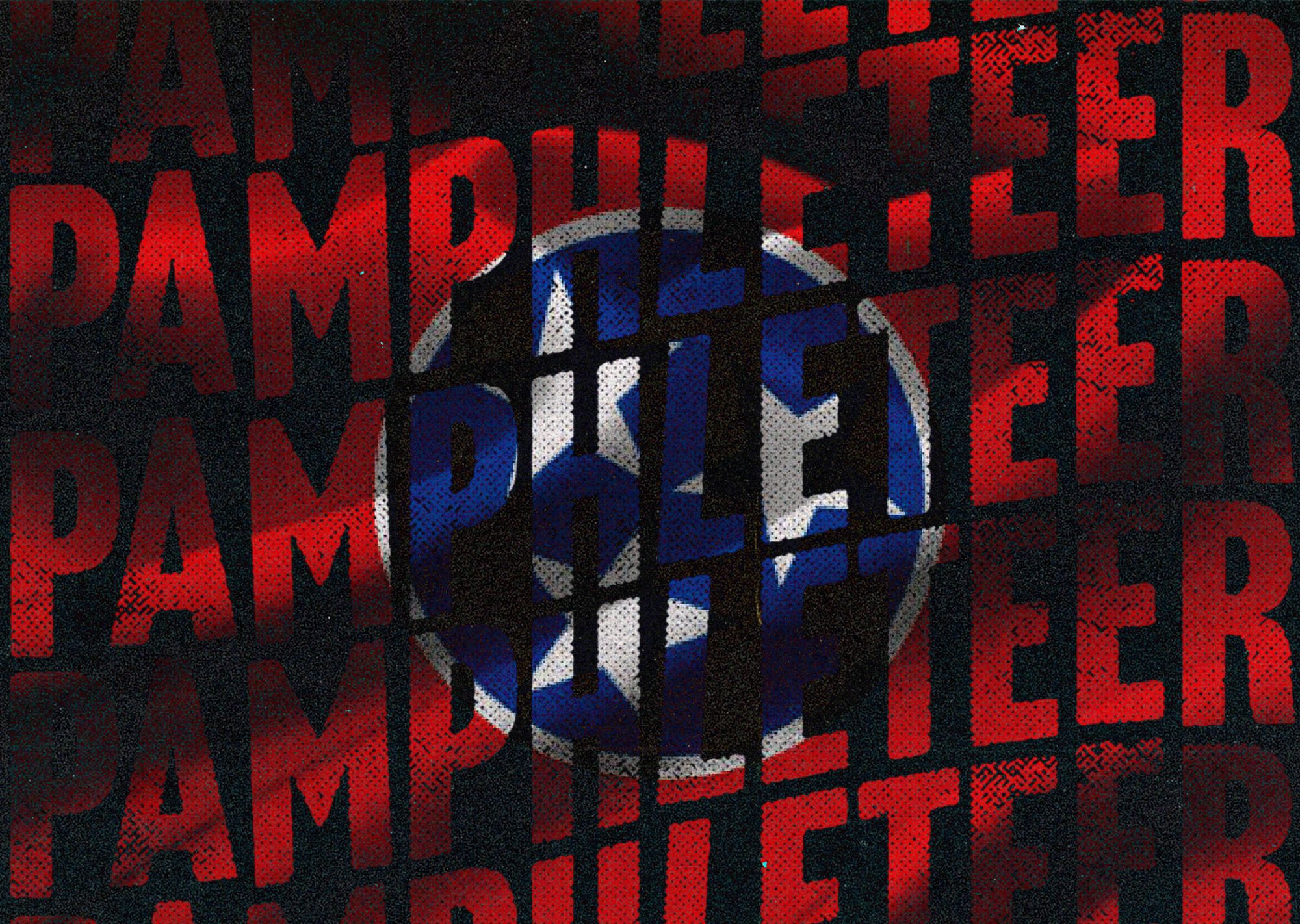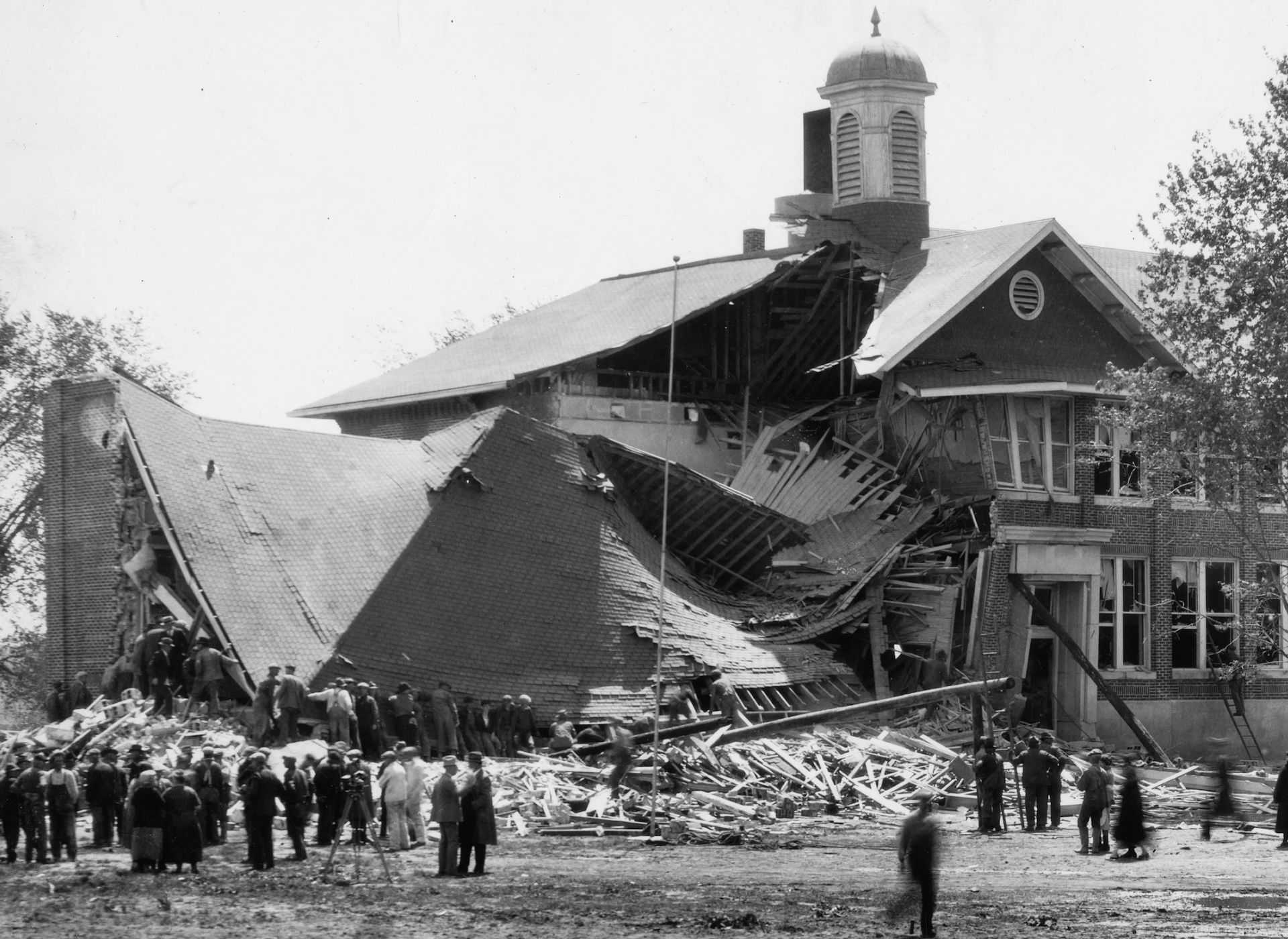 i