No. 482: This week's forecast
⁂ Nashville's Alt-Daily ⁂ Steeplechase · Death Row · TVA · Local Color · Much More!
Good afternoon, everyone.
There's a rainy week ahead of us here in Middle Tennessee. We've got Steeplechase this weekend for those who partake (more on that below), so let's hope the grounds stay dry enough to keep the girls out of their Hunter boots and the boys pressed linen shirts white. If you've seen one muddy Steeplechase, you've seen them all.
If you were brave enough to weather the storm last night in order to witness Taylor Swift's last show at Nissan Stadium, we applaud you. Given you were willing to shell out hundreds of dollars and wait out a rainstorm for four hours, we're sure you can afford a donation to The Pamphleteer.
Today, Miles gives us a preview of the 82nd Iroquois Steeplechase and Megan discusses efforts by convicts on death row to evade their sentences.
Onward.
⧖⧗⧖ ENJOY THE PAMPHLETEER? ⧗⧖⧗
It is only because of your donations that we can remain ad-free. Help us grow our coverage, expand our reach, and explore a wider variety of topics.

⌘ The Running of the… Iroquois Steeplechase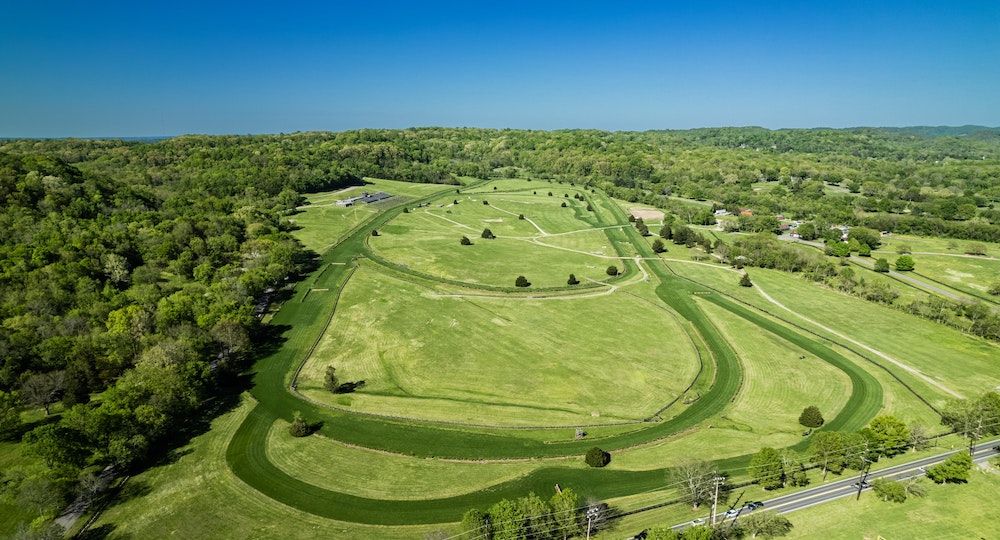 On the heels of long-shot thoroughbred Mage winning the 149th edition of the Kentucky Derby, the racing world turns its attention to Nashville this Saturday for the 2023 Iroquois Steeplechase.
Despite unfavorable weather in the forecast for this coming weekend, a projected crowd of nearly 25,000 from around the globe will look to carry on the traditions and pageantry that have made the six-race affair world famous for over eight decades. Fashion contests will once again see judges select the most stylish men and women in the crowd as the gentlemen suit up to impress while the ladies flaunt their elegant hats and dazzling dresses.
Following the noon Opening Ceremonies and initial undercard races, the children will compete in the Michael Stanley Stick Horse Race which has become yet another time-honored tradition of Steeplechase. This all sets the stage for the main event where horses from every corner of the planet will compete in the 3-mile stakes in hopes of claiming a piece of the $150,000 purse.
Continue reading...
MORE RECENTLY

❍ UN-SENTENCING CRIMINALS: STUNTED IN TENNESSEE?
Back in March, we covered the sentence reversal of convicted murderer Michael Sample. In 1983, a jury of his peers found Sample guilty beyond a reasonable doubt of double homicide and sentenced him to death. Sample has repeatedly filed post-conviction petitions over the ensuing decades, but it wasn't until September of last year that he successfully filed a petition contending he has an "intellectual disability and is ineligible to be executed."
On February 3rd, 2023, Shelby County Criminal Court Judge Paula Skahan ordered that Sample's death sentence be vacated, ruling in agreement with his more recent claims of intellectual disability.
Interestingly, mention of his mental capacity did not become part of his defense until after the 2002 decision in Atkins v. Virginia where the U.S. Supreme Court "ruled that individuals with intellectual disabilities are constitutionally barred from receiving the death penalty." Moreover, at the time of his trial in '83, Sample's defense introduced multiple witness testimonies as evidence attesting to his capacity as a "good" and "conscientious" employee, father, husband, and son; the evidence, designed to outline his character, also points to certain aspects of his mental capacity at the time of the murders 40 years ago.
Shelby County District Attorney Steven Mulroy affirmatively agreed with both the petition and Judge Skahan's order issued three months ago, but opposed parole in Sample's case. Originally, Skahan accredited Sample for his 40 years behind bars which would have made the convicted murderer eligible to be considered for release.
COPYCAT PETITIONING We are now seeing post-conviction petitions pop up from other convicted murderers, such as Jesse Dotson, another Memphian who received six death sentences for killing six people. Dotson was responsible for the 2008 Lester Street murders in which he brutally attacked and murdered some of his own family members, including children. He is now requesting that the state pay for a mental health examination.
AG HAS NEW AUTHORITY Though we saw a reversal in the Sample case, the authority to affirm or deny the petitions now lies with the Tennessee Attorney General and Reporter. On April 28th, the governor signed off on HB1002, and the new law was immediately enacted, shifting certain powers away from District Attorney's offices.
Instead, it is now the AG who has "the ability and authority to have exclusive jurisdiction over post-conviction or any other collateral attacks on that particular sentence handed down by the jury." In other words, it allows the AG's office to defend sentences in instances where these retroactive actions circumvent a jury's original decision. It is worth noting that while the District Attorney and Attorney General terms of office are both 8 years long in Tennessee, DAs are elected by popular vote while the AG is appointed by the Tennessee Supreme Court.
HEADLINES
Winter storm that led to blackouts cost the utility and its customers $170M (Tennessean) The report released May 5 by TVA not only describes the breakdowns that led to the rolling blackouts in the bitter cold days before Christmas, but lists weaknesses in TVA's system that must be addressed as climate change increases the chances of severe weather and the demand for electricity continues to rise.
TWRA Biologists Investigating Hundreds of Dead Catfish on Chickamauga Lake (Star) The deceased fish averaged in size of just over a pound, with the largest concentration of fish found near the dam, according to TWRA biologists. In addition, the biologists determined that all of the catfish died at the same time and had "good body composition, with no obvious signs of disease or trauma."
Lee signs Tennessee ESA voucher expansion to Chattanooga area (Center Square) Tennessee Gov. Bill Lee signed a bill into law on Friday that expands  the state's pilot educational savings account program to Hamilton County, which includes the Chattanooga area.
The largest craft brew industry conference is back in Nashville (Channel 5) For three days, speakers and seminars at the Music City Center. will dive deep into topics like beer styles, sustainability, innovation, and anything you can think of regarding the brewing business.
LOCAL COLOR
🚨 Tennessee hotel guest wakes up to night manager sucking on his toes. (Read)
🚌 14-year-old charged after stealing school bus, driving on I-40 West in Nashville. (Read)
DEVELOPMENT

THINGS TO DO
View our calendar for the week here and our weekly film rundown here.
📅 Visit our On The Radar list to find upcoming events around Nashville.
🎧 On Spotify: Pamphleteer's Picks, a playlist of our favorite bands in town this week.
👨🏻‍🌾 Check out our Nashville farmer's market guide and our 2023 southern festival guide and 🎥 2023 movie guide.
TONIGHT
🎸 Nigel Wearne @ Dee's Country Cocktail Lounge, 8p, Info
+ guitarist and multi-instrumentalist blending blues, folk and Americana-noir

🎸 John Mellencamp @ Ryman Auditorium, 8p, $110+, Info

🎸 The Nude Party @ The Basement East, 8p, $18, Info
+ six-piece rock band

🎷 Jazzy Monday @ Helen's Hot Chicken, 8p, $13, Info

💀 Grateful Monday @ Acme Feed & Seed, 8p, Free, Info

🕺 Motown Monday @ The 5 Spot, 9p, $5, Info

🎹 Jazz Jam @ The Villager, 11p, Free, Info

📰 Check out the full newsletter archive here.