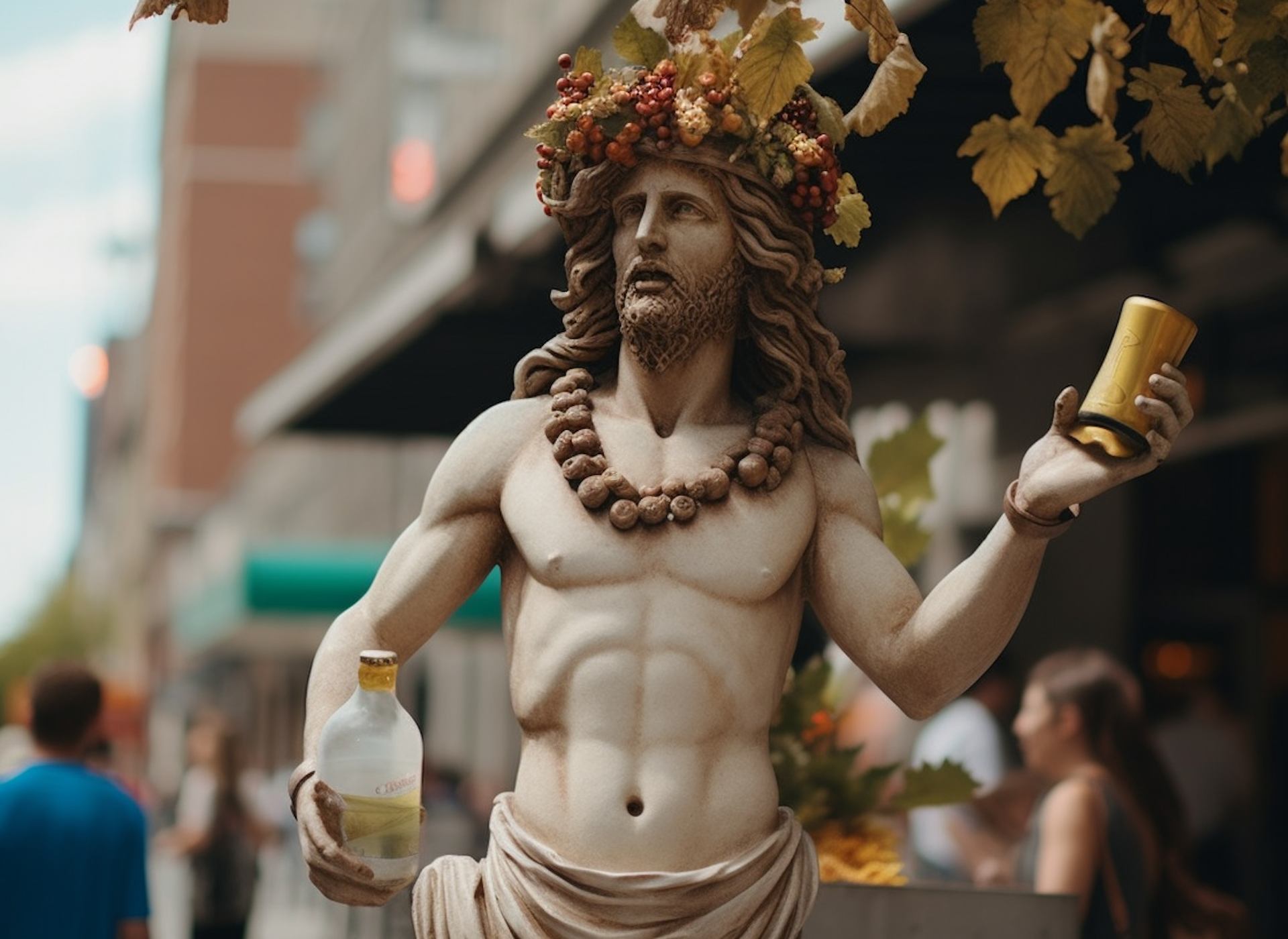 No. 481: The Great Deluge
⁂ Nashville's Alt-Daily ⁂ Downtown · King Market · Drama Queen · Movie Rundown · Much More!
Good morning, everyone.
There are supposed to be almost 500,000 people pouring into town for a variety of events this weekend—namely the Taylor Swift three-night-stand at Nissan Stadium—so I ditched town. Tourists will discover that hotel rates are almost double what they usually are, and they'll probably wait hours to get a beer at any of the select bars downtown.
I'm at a bachelor party and tanked a bottle of wine at brunch (not by myself, of course), so I'm thinking about Dionysus—under his influence, you might say.
For those working downtown and caught up in the madness, the energy on Broadway will probably be a bit like what townsfolk must've experienced when Dionysus came down from the mountain with his maenads mad on wine and in a state of ecstatic frenzy.
Nashville residents, if they aren't participating in the festivities, will sit outside the eyewall of the hurricane, but probably experience some peripheral side effects from its outer bands. Like, for example, seeing a girl with a penis necklace at your neighborhood haunt.
Indulge wisely this weekend and stay away from Broadway if you know what's good for you.
Today, Mike Wolf takes us on a culinary adventure to King Market, Megan details some drama around the drag bill and how people try and use it, and Jerod gives his weekly film rundown for those trying to get out and see a flick.
Onward.
⧖⧗⧖ ENJOY THE PAMPHLETEER? ⧗⧖⧗
It is only because of your donations that we can remain ad-free. Help us grow our coverage, expand our reach, and explore a wider variety of topics.

♨︎ RIDIN' WITH THE KING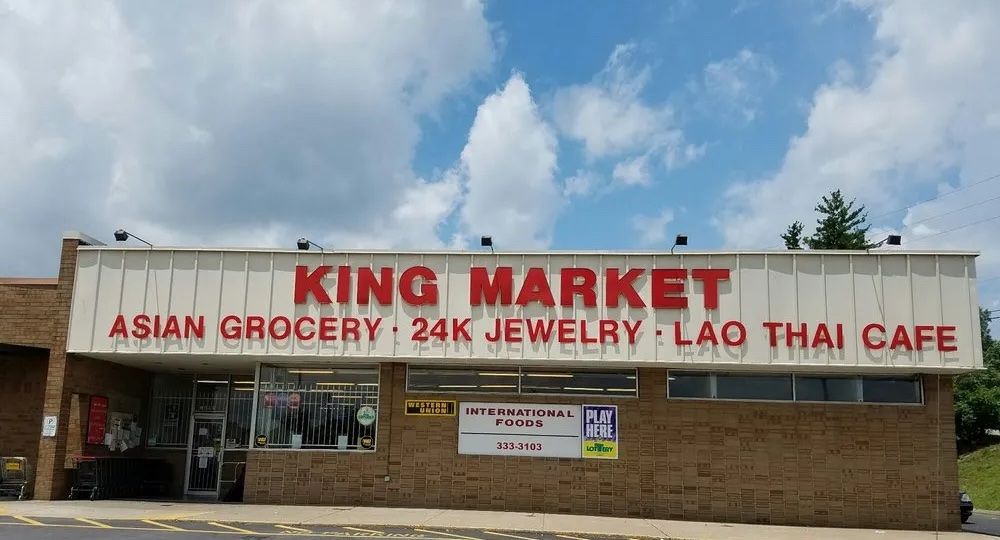 From Mike Wolf
Sometimes the food and the experience can be so special, that it's worth the long drive to the ends of Briley Parkway to find it. Briley has proven to be my food superhighway of sorts, whether heading west for Vietnamese, Mexican, and Japanese delights or traipsing around the southeast to venture into the vaunted international food straightaway of Nolensville Pike south of I-440.
In fact, the best advice I could give anyone seeking a new food experience would be to drive towards the Nashville Zoo and stop at a place along the way that looks and smells good. The next-best advice I can give is to go immediately to King Market, located at 1801 Antioch Pike near Haywood Lane and I-24. This Lao-Thai grocery boasts a superb restaurant inside, and if you need tangible details of why this is so, let me tell you who I witnessed dining among the diverse clientele: cops and chefs. Anyone pleasing those two sides of the law at the same time deserves a closer look.
Continue reading...
MORE RECENTLY

✺ DRAMA QUEEN
On Wednesday, singer Hayley Kiyoko released an emotional video in which she claimed to have defied the drag police.  According to Kiyoko, "...there was an undercover cop at the venue and apparently my show, because it's all ages, we can't have drag performers." Kiyoko invited the performers on stage anyway, and has since been crowned the latest and bravest in this ongoing drag saga. The story made headlines in People and Billboard, and somehow made its way over to CBS and the New York Post. Interestingly, local outlets, aside from Justin Kanew's Tennessee Holler, haven't acknowledged this story— perhaps for good reason.
THE LAW IS NOT CURRENTLY ENFORCEABLE Though it is true that the state legislature recently passed a law restricting the consumption of salacious drag performances by minors, there's something odd about Kiyoko's claim. After Friends of George's, a theater company out of Memphis, sued the state over the law, US District Judge Thomas L. Parker approved and extended a temporary restraining order prohibiting it from taking effect until May 26. In other words, the law isn't enforceable. So why would a cop– an undercover one at that– caution Kiyoko against hosting drag queens on stage?
IS THIS A PR PATTERN? Just as we noted a month back when Lizzo invited drag performers to take the stage during her concert in Knoxville it's unclear whether drag queens would actually be banned from these types of performances, even if the law was currently enforceable. Why? Because the statute itself does not explicitly prohibit drag; rather it restricts those under 18 from viewing adult cabaret performances that are "harmful to minors." As we've previously described, "harmful to minors" in this context means lewd performances rated NC-17 or shows containing sexually explicit content that, according to the law, "violate[s] basic community standards and lacks any serious artistic value."
It's worth noting that Nashville's District Attorney, Glenn Funk, has repeatedly stated that he will not enforce certain laws concerning gender identity. "I believe every person is welcome and valued in Nashville," Funk stated in 2021, in response to the governor's signage bill. "Enforcement of transphobic or homophobic laws is contrary to those values. My office will not promote hate."
WAR ON APPLIANCES?
On Wednesday, Attorney General Skrmetti came out with a public comment denouncing the Department of Energy's  newt efficiency standards for refrigerators, freezers, and clothes washers, among other household appliances.  The DOE claims the new rules will help reduce greenhouse gas emissions while creating a measurable economic impact. Skrmetti, whose comment was joined by 20 other attorneys general, argues that they would instead "remake the regulated market and dominate the field, in a show of federal overreach."
HEADLINES
This 30-year-old Nashville designer outfits Post Malone, Thomas Rhett and Jeffree Star (tennbeat) Most people would kill to be in Dustin Bowen's shoes. The thirty-year-old Nashvillian's designs have been lauded in Vogue and sported by some of the biggest stars. Post Malone, Thomas Rhett and Jeffree Star are just a few of the proud owners of Bowen's boots.
Tennessee education will be led by new school choice advocate (Center Square) As Tennessee Gov. Bill Lee prepares to finalize a decision to sign legislation to expand the state's educational savings account program, the state is about to have a new educational leader who has been an advocate for school choice.
TBI Investigating Multiple Hoax School Shooter Calls (Star) The Tennessee Bureau of Investigation (TBI) announced Wednesday that it was investigating a series of hoax phone calls made to schools around the state alerting them to potential school shootings.
Franklin alderman's controversial Covenant comments spur new First Amendment debate (Tennessean) Alderman Gabrielle Hanson, who has held her seat since late 2021, was featured on the local conservative podcast Mill Creek View Tennessee hosted by Steve Abramowicz on April 18 where she stated a number of unfounded theories regarding the motive behind the shooting, which left three adults and three children dead.
DEVELOPMENT

THINGS TO DO
View our calendar for the week 🗓 here and our weekly film rundown 📽 here.
📅 Visit our On The Radar list to find upcoming events around Nashville.
🎧 On Spotify: Pamphleteer's Picks, a playlist of our favorite bands in town this week.
👨🏻‍🌾 Check out our Nashville farmer's market guide and our 2023 southern festival guide and 🎥 2023 movie guide.
TONIGHT
🪕 Scott Miller @ Station Inn, 9p, $20, Info
+ fiery roots-rock singer/songwriter

🎹  Future Islands @ Brooklyn Bowl, 8p, $30, Info
+ beloved Baltimore synth-pop

🎻 Copeland's Rodeo & Majestic Elgar @ Schermerhorn Symphony Center, 8p, $29+, Info

🎸 The Orange Constant @ Acme Feed and Seed, Info
+ jam band  

🎸 Live Music @ Tennessee Brew Works 2-8p, Info
+ featuring: Taylor Tuke, Amelia Ransom, Colby Miller
🪕 The Cowpokes @ Acme Feed & Seed, 12p, Free, Info
🎙 Live Irish Music @ McNamara's Irish Pub, 6p, Free, Info
🎸 Kelly's Heroes @ Robert's Western World, 6:30p, Free, Info
✹ WEEKLY FILM RUNDOWN: May 5-11
The latest releases and special screenings hitting Music City this week. For a list of new and upcoming films, check out our 2023 Movie Guide.
Guardians of the Galaxy Vol. 3  Marvel hopes to reverse course after a scattershot two years with the final installment of its band of misfits' outer-space adventures. This go around, the gang learns about the origins of Rocket Racoon while facing off against an entity obsessed with molding society to his idea of perfection. It's a backtalking, sentimental blast, but it's going to be hard to top star Chris Pratt's dig at the Met Gala by way of toenail as the most entertaining thing about this week. Now playing in theaters.
Love Again Mira Ray (Priyanka Chopra) copes with the death of her fiancé by texting his old phone. But when a jaded reporter (Sam Heughan) gets reassigned the number, he turns to Celine Dion (playing herself) for guidance on how to win her heart. Who isn't a sucker for a witty rom-com? With Nick Jonas. Now playing in theatres.
Raging Bull Martin Scorsese's masterwork of the American cinema gets a 4K restoration. See Robert De Niro channel the psychosexual anger of boxer Jake La Motta in big screen, black-and-white glory. Now playing at The Belcourt.
What's Love Got to Do With It? Lily James plays a documentarian obsessed with dating apps who finds her views on relationships challenged while making a film about her childhood friends' arranged marriage to a Pakistani woman. Whether you're seeing it for another stellar Emma Thompson supporting performance or its trad-wife undercurrents, director Shekhar Kapur (Elizabeth) never disappoints. Now playing in theaters.
The Latest in Bolly/Tolly/Kolly/Lollywood
Rama Banam (Telugu) Details are scarce, but this movie about two bickering siblings promises to be an "action drama romantic movie family entertainer" by all accounts.  Now playing at Regal Hollywood 27.
Ugram (Telugu) A rash of murders at a family man's community theater leads to some operatic action in this police procedural. Now playing at Regal Hollywood 27.

📰 Check out the full newsletter archive here.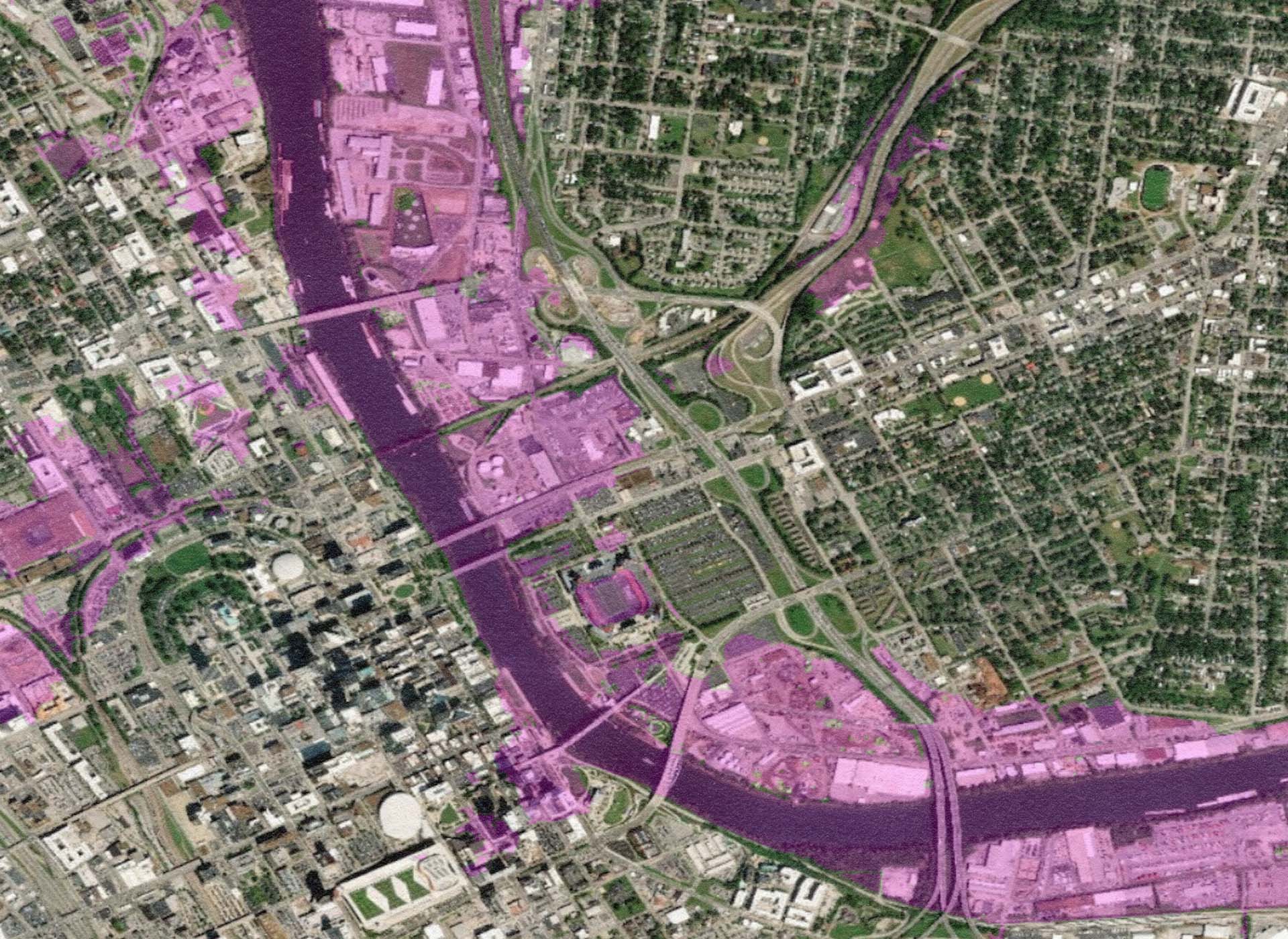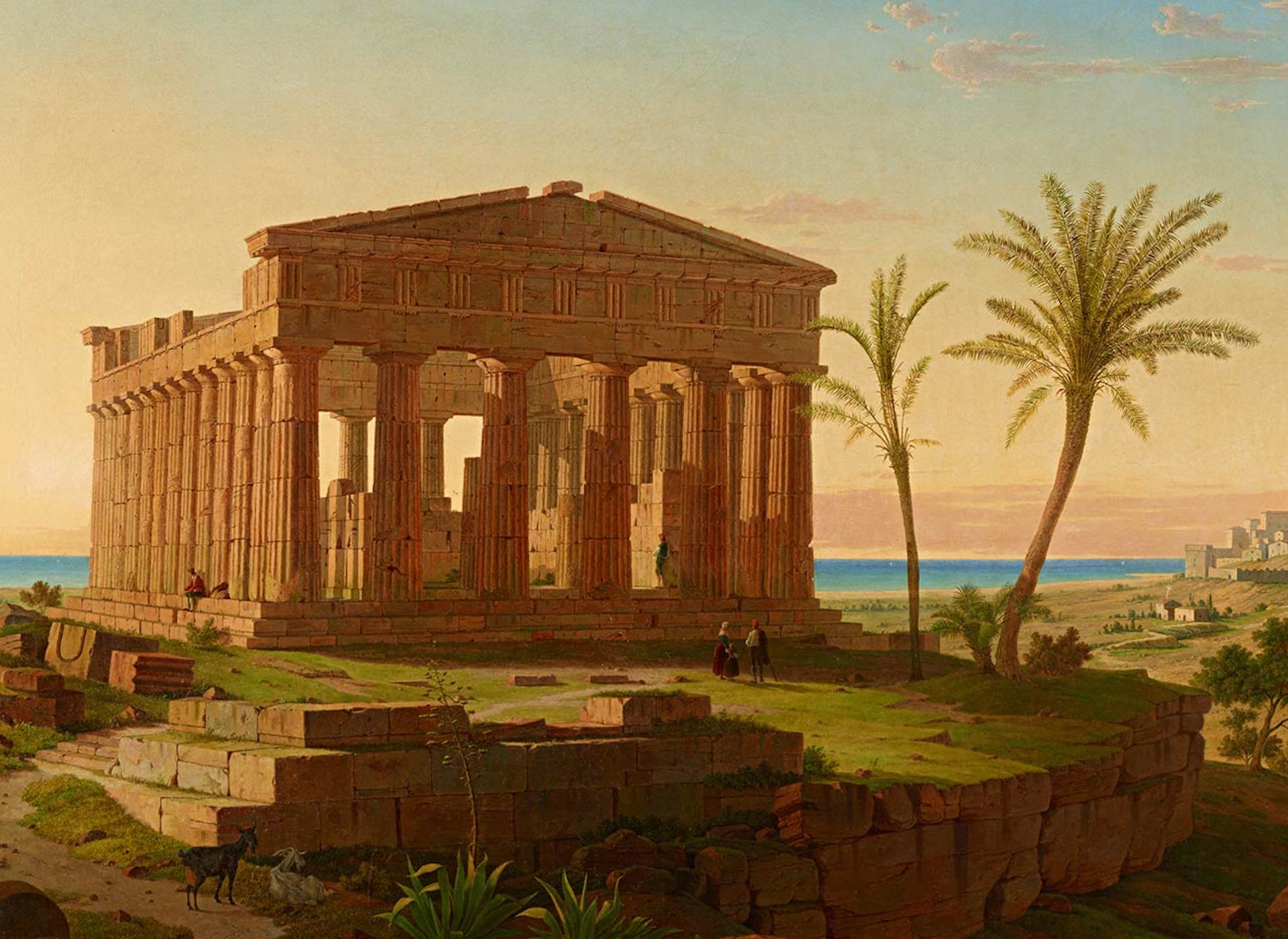 i